What to expect from Fortnite's v10.31 Content Update
Fortnite has been ever-changing throughout Season 10 and even with the absence of Rift Beacons ahead of the v10.31 content update, a variety of changes are set to be made.
These Rift Beacons have been produced, distributed and activated all over the Battle Royale map during the game's landmark tenth season, but it appears that the v10.30 patch was the last we'll be seeing of them – following the return of Greasy Grove and addition of Moisty Palms.
That doesn't mean to say that map changes aren't in the works, though, and that's not all. Let's take a look at everything expected to be added in the game's next weekly update.
Fortnite v10.31 content update
Rocket event
There has been a rocket event brewing since the Week 7 update as continuous changes have been made to Dusty Depot – albeit small ones.
We have already seen the whole structure of the grey bunker changes with scaffolding added to the roof, with a huge rocket-shaped hole in the middle of it.
While some fans might have been skeptical at first about Epic Games pursuing a second rocket event – after doing something similar to conclude Season 4 – parts have since been added to the point of interest and it looks like the Scientist is going to start building it!
It appears that it's only a matter of time before the rocket is constructed piece-by-piece and the v10.31 content update will likely show us more where that's concerned.
Changes to circles
The addition of different Rift Zones across the Battle Royale map have caused a significant amount of fanfare as some previously removed locations have returned, but developers have also faced criticism for having final circles enter these areas as well.
They have since confirmed that the storm will no longer finish up at these Rift Zones following the update, which will be great news for players who aren't huge fans of jumping into the Taco Time emote at crucial times.
In a statement posted to Reddit on September 13, EpicEricSW said: "In 10.31 (next week) final circles will no longer end in rift zones."
Building Delays
Some players have been reporting that they're experiencing some frustrating building delays in Fortnite, which should be resolved with the next update as well.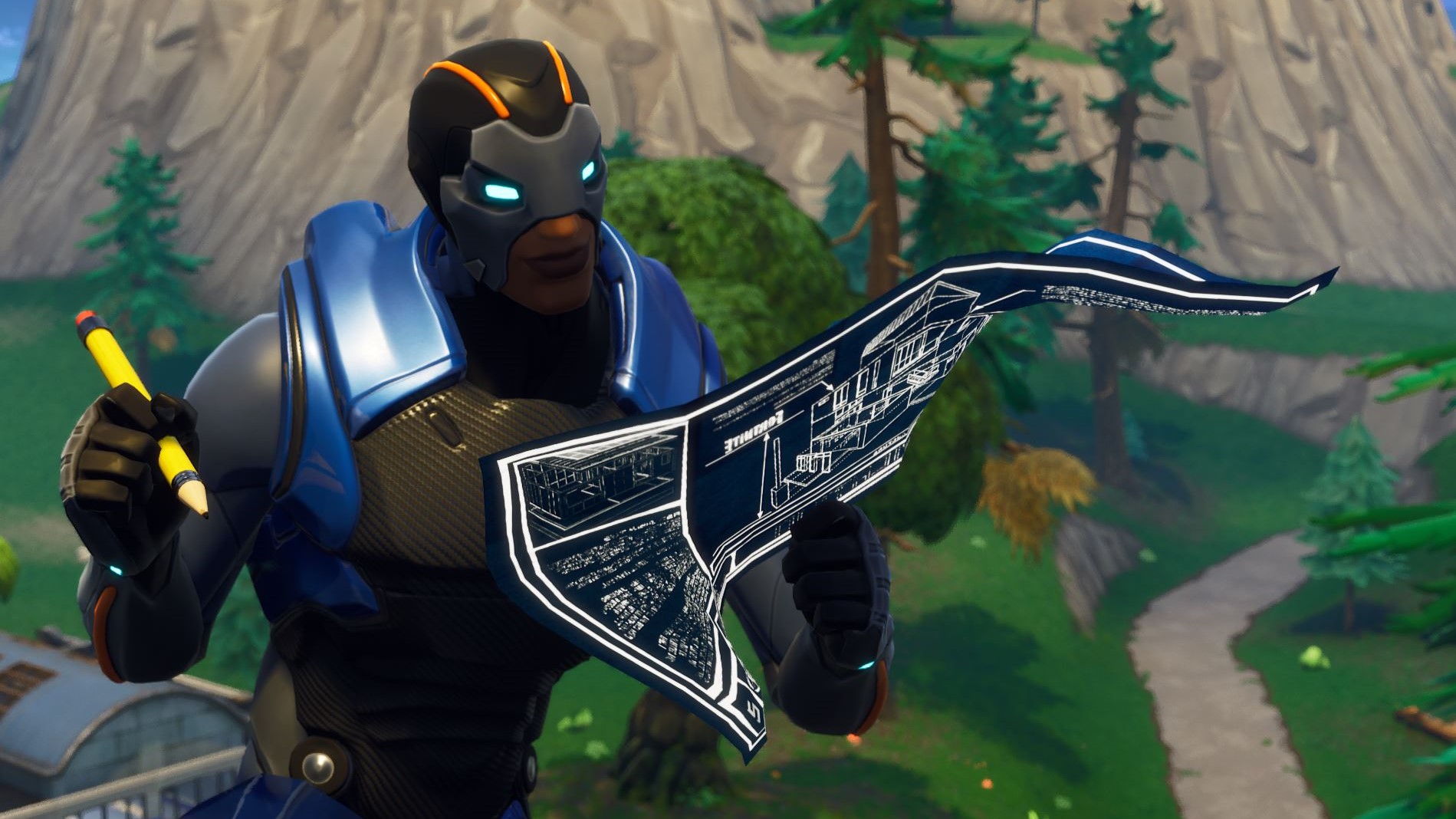 Usually it's quite easy to predict when these Fortnite updates and patches will be rolled out by Epic, although they have been known to delay them slightly when big changes are in the works.
Many players might well have been expecting this content update to roll out on September 17, as they are usually expected on Tuesdays, but it seems that the developers have now moved it back to Wednesdays every week.
We expect to see it roll out on September 18 with some downtime.
This Crash Pad trick gives players free kills in competitive Fortnite
Another Fortnite Crash Pad technique has reared its head.
We've said it before and we'll say it again: Crash Pads are the most useful item in Fortnite. You can combine them with Bouncers for ultimate mobility, use them to get into an opponent's box, save yourself from fall damage, and – as it turns out – even more.
Just when we think that we've discovered all of the uses for Crash Pads, another one pops up. This new strategy is growing in popularity within the competitive Fortnite community, but is still under-utilized at the time of writing. Naturally, World Cup winner Bugha is on the cutting edge of the trick.
If you didn't catch the strategy from the clip above, players are using Crash Pads to assassinate players above them in a stacked end-game lobby. All you need to do is make a hole in your structure, build a ramp, and throw a Crash Pad.
One of the players above you will, more than likely, fall through the broken floor and right into your lap. It's a free refresh for your team.
This is a relatively high-level play, so you don't need to worry about it if you're only playing public matches. If you're preparing for the Season 4 Trios FNCS, however, you should practice the technique and be aware that it might happen to you.
Players routinely find themselves stacked on top of one another in competitive Fortnite. I'd be surprised if we don't see one or two of these plays in the FNCS Finals this season.
Ghost Gaming signs NA-East Fortnite pro Nanolite
Ghost Gaming adds Nanolite to their growing Fortnite roster.
Earlier in the year, it seemed like Ghost Gaming was one of the organizations divesting from professional Fortnite. Several organizations let the contracts of their Fortnite pros expire, while others were waiting in the wings to scoop them up.
Now, several months later, it seems like Ghost was only preparing to reload on their Fortnite talent. Most recently, they signed NA-East pro Nanolite. Ghost Gaming's newest recruit has been rising the ranks, over the past year, putting together a third-place performance in the DreamHack Anaheim 2020 tournament.
Nanolite has, reportedly, earned over $38,000 from 62 events over the course of his Fortnite career. He also sits, squarely, at number 50 on the FortniteTracker NA-East Power Rankings list.
With the signing, Ghost's Fortnite roster is surprisingly deep. They now boast Kamo, Sean, Trapped, Zarby, Nittle, Clarity, and Nanolite. We'll have to wait and see if they'll stay steady here or continue to add to their growing roster of Fortnite talent.
Organizations have been signing Fortnite free agents left and right. It's clear that Fortnite isn't going anywhere as an esport, despite the lowering of the prize pool compared to 2019. Who will be the next free agent to fall? Only time will tell.
Marvel X Fortnite comic teases unreleased hero skins
A new Marvel comic teases the release of Captain Marvel, Ghost Rider, and Black Panther Fortnite skins.
We're around the halfway point in Fortnite Season 4, with some of the most popular Marvel heroes already existing within the Fortnite universe. We've seen Groot, Iron Man, Thor, Wolverine, Storm, and Mystique included in the Season 4 Battle Pass, with Silver Surfer, Blade, Captain America, and others entering through the Item Shop and past seasons.
There are only a few tier-one Marvel heroes missing from Fortnite, but they might not be out for too long. We already have hero abilities for Venom and Black Panther, which has led fans to assume that they'll be available later in the season.
Recently, the VP and Head of Creative at Marvel Games, Bill Roseman, tweeted the cover art for Avengers #37, which will reportedly feature a crossover with Fortnite characters. This could have a profound impact on the lore of Fortnite, so we'll have to wait and see what it holds when the comic releases on October 4.
On the cover, however, you can see Fortnite characters flying across the Battle Royale island with some of the Marvel heroes that are playable characters in the game. There are a few noteworthy exceptions, however: Captain Marvel, Ghost Rider, and Black Panther aren't in the game, yet.
With the rest of these Marvel characters already being a part of Fortnite, we can only assume that these heroes will be immortalized in the game as well. Black Panther was already rumored – his hero ability is in the game – but the rest of them are completely new additions.
If this teaser comes to fruition, then we'll be seeing all three of these heroes in the Item Shop before the end of the season. We can only hope!