What does and doesn't make sense about the Fortnite Season 9 changes
Blanket statements of angered criticism don't help anybody. Let's take a serious look at the Season 9 changes and discuss the what and why.
We believe that over-arching statements of opposition to the Season 9 changes aren't considered valid criticisms. In order to be constructive, you must provide reasoning along with a hypothesis.
While some influencers have taken a 'flaming' route to discussing Season 9, let's try to do better as we discuss the changes.
We'll break down the changes into two major categories: 'What went right?' and 'What went wrong?'. Within these sections, you will find specific discussions for things like the Pump Shotgun vaulting, Slipstreams, and others.
What went right with the Season 9 changes?
Pump Shotgun Removal…Sort of
Before you jump into the comments to repeat Tfue's or Poach's words, let us explain our thinking here.
The Pump Shotgun, according to Epic Games, made up 26% of all kills gotten by weapons in Fortnite. Obviously, there's something skewed with those stats as Fortnite includes dozens of guns and items.
So, removing the Pump Shotgun makes sense from a data perspective. We would still argue that nerfing it would have been a better move. Especially since the Combat Shotgun is included in our 'What went wrong' section.
No single weapon should be contributing such a massive percentage to the overall kill rates, but Epic did not look at the source of the problem. Pumps allowed players to quickly 'one-shot' players, which shortened fights against players that don't engage.
While building is a core part of Fortnite, it should not be the only part that matters. Additionally, the mechanic should always be counterable. While the Pump's removal makes sense for gun balance, Epic failed to look at fight lengths which are caused by 'passive builders' who seek to avoid gunfights for extended periods of time with turbo building.
Sound Fixes Part 1
While the Season 9 v9.00 patch did not fix every sound issue in Fortnite, it came a long way from the last patch of Season 8.
Pickaxes sounds can now be heard clearly when enemies try to breach your builds. This has a minor effect for casual games, but will benefit competitive players greatly. Imagine not being able to hear an enemy break the wall behind you in a hectic 40 man end-game…
The changes are minor, but the implementation is solid and Epic Games has a long list of additional upgrades on the way for Season 9. Some of these will arrive with the v9.1 patch.
New Neo Tilted and Mega Mall
New locations can be hard to nail and the new Neo Tilted is a massive addition to the game world. Mega Mall also brings a great new look to Retail Row.
Aesthetically, the Epic art team did a great job with the new versions of these locations. They are visually pleasing and give a sense of the 'future.' We love them.
More importantly, they give good incentives for players to land. Lots of loot means reduced RNG deaths, varied fights lead to diverse skillsets reigning supreme, and the similarity to old layouts gives long time players an advantage.
While it is natural to feel 'sad' about the old Tilted being gone, don't let nostalgia cloud your judgement. Truly, take a look at the new locations and embrace the design. We believe they are among Epic's cleanest implementations of new areas so far.
Tactical Shotgun Buff
The Tactical Shotgun was a key part of Fortnite's rise to success. Both the Pump and Tactical used to be usable, but for a long time, this wasn't so.
The Pump shouldn't have a monopoly on close range fighting. The Tactical Shotgun brings a more guerrilla, in-and-out style of gameplay to Fortnite.
The buff to the shotgun doesn't make the weapon overpowered, but rather gives it just enough punch to kill enemies. The shotgun uses quick, timed blasts to break apart enemies as opposed to the Pump's one shot potential.
What went wrong with the Season 9 changes?
Combat Shotgun
Epic decided to vault the Pump shotgun instead of removing it. Alright, that's their play, but that would require changes to building speeds to allow players more opportunities for kills…or not?
Epic, instead of taking the route of nerfing building (a change requested by many professional and casual players to help bring down long fight times), they decided to add a new 'shotgun.'
We initially did not think this was a horrible idea, but the implementation is questionable.
We'll say one good thing about it. The tighter spread would have been a great way to 'nerf' the Pump by making players hit a smaller area for one-shots.
But, what's the point of the aiming for the head when you can just as quickly kill them by spamming the new Combat Shotgun? It shoots faster than the Tactical Shotgun, does superior damage, and has an unacceptably long range.
Shotguns are supposed to excel at close range, but the Combat Shotgun can do decent damage to AR/SMG ranges. What? Why Epic?
Additionally, the Combat Shotgun does not have the same one-shot potential as the Pump. This leads to extremely long fights against players that simply don't want to gunfight…in a shooter game. A more logical approach would have been to nerf the Pump a little bit along with Turbo Building changes (or removal as some pros want) and/or other building changes.
Mobility – Slipstreams, Ballers, Vents
Rotations make up a huge part of the skill gap in Battle Royale games. While other aspects can be 'fluky', rotations are based the player's ability to traverse the map in a smart way.
The more mobility Epic adds into Fortnite, the less skill these rotations take. There is a fine balance between fun and skill, but we would argue that something which takes skill is thereby also fun.
Some forms of mobility in Fortnite's past did not overly simplify rotations ie. the Quadcrasher or the Shopping Cart. Both of these vehicles move fairly slowly and put players at risk while giving them a chance at faster rotations.
The Ballers of Season 8 were a disaster for rotational skill and allowed quick escapes even if the player was a novice at Battle Royale. Nerfs helped with the vehicle's power slightly, but it should have been vaulted in Season 9 to allow for rotational skill increases in our opinion.
Then Epic decided to further defeat the point of learning rotations by adding the Slipstream system. These allow players to travel from fight to fight extremely quickly and worsens the 'third-partying' problem. This is when players enter existing fights for easy kills (siphoning helped with this…).
The Slipstream system could have been great, but Epic went overboard with the 'ease of use' again. Players can fly out at any angle and deploy their glider even without Redeploys in their inventory. The stream can also act as an Volcano Vent if the angle is right. Epic doesn't seem to care about rotational skill at this point.
Fortnite World Cup Support
As our final topic, we must discuss the Fortnite World Cup and Epic's continued neglect of competitive norms.
Many of Epic's philosophies work well to break the mold of the gaming industry, but their esports plans are not among these.
Competitive, in its most basic form, simply means 'fair.' Not 'anti-casual,' just fair. All players generally want a fair and level playing field against other players and that is what professional players have been calling for.
Gameplay balance is a hard art and Epic's decisions can lead in one direction or another, but competitive Fortnite should remain stable.
This is why it would have been excellent to see Epic Games declare that all live server changes would be delayed for Arena and World Cup modes. From here on out, the patches would arrive for the core modes first.
This would allow for any problems to be sorted out like balance issues, bugs, etc. The patch could contain all the usual changes and the competitive scene would only be affected in 2-3 weeks time. This way pro players have time to practice the new mechanics and avoid 'fluke victories.'
Many other games do this as a matter of course. League of Legends, Halo, Gears of War, Call of Duty, and Rainbow Six Siege all delay their patches for the competitive side. Why Epic doesn't do this is truly a mystery.
Additionally, they gave a statement on a 'feature' which most consider a bug. The feature in questions is one where Duos Arena/World Cup points are not counted if one player disconnects before the game begins.
A Finnish duo would have qualified to the World Cup, but a glitch made one player stay back in the lobby. The other player clutched up by himself and got them enough points for the World Cup Finals, but Epic did not count the points.
Justification? It's too unfair for the players playing alone against duos. Are you confused? Yes, we were too when they released the statement last week.
---
What do you think of Season 9 so far? Answer without thinking about what your favorite influencer has said (or what we have said here). Give us your own raw opinion on the changes based on your own gameplay.
All major map changes in Fortnite Season 5
Fortnite Season 5 brought substantial changes to the map. Here are all of the new POIs in Fortnite Season 5.
Fortnite Season 5 is here. Take a look at all of the major POIs included in the new season.
It seems like Fortnite has been upping the ante with each recent Fortnite Season. It might be recency bias, but this seems like the biggest season in Chapter 2 so far.
Let's take a look at all of the major changes included in the Fortnite Season 5 map.
New Fortnite Map
The Fortnite Season 5 map looks amazing. No, it's not a completely new map like some people thought. Still, Epic fleshed things out with new locations that fit the theme and expand on what's already there.
Here's how the new map looks when you enter the game for the first time. As always, we expect Epic to add to this as the season goes on.
Salty Towers
Tilted Towers is back! Well, it's kind of back. Salty Springs and Tilted Towers have morphed together to create Salty Towers – perhaps a better name for the area.
This will be the hottest drop spot in the game on release – potentially for the entire season. Salty Springs was already a hot drop spot, and Tilted is the game's original hottest spot.
This is going to be fun. Can't wait to see NickMercs come back and dominate, here.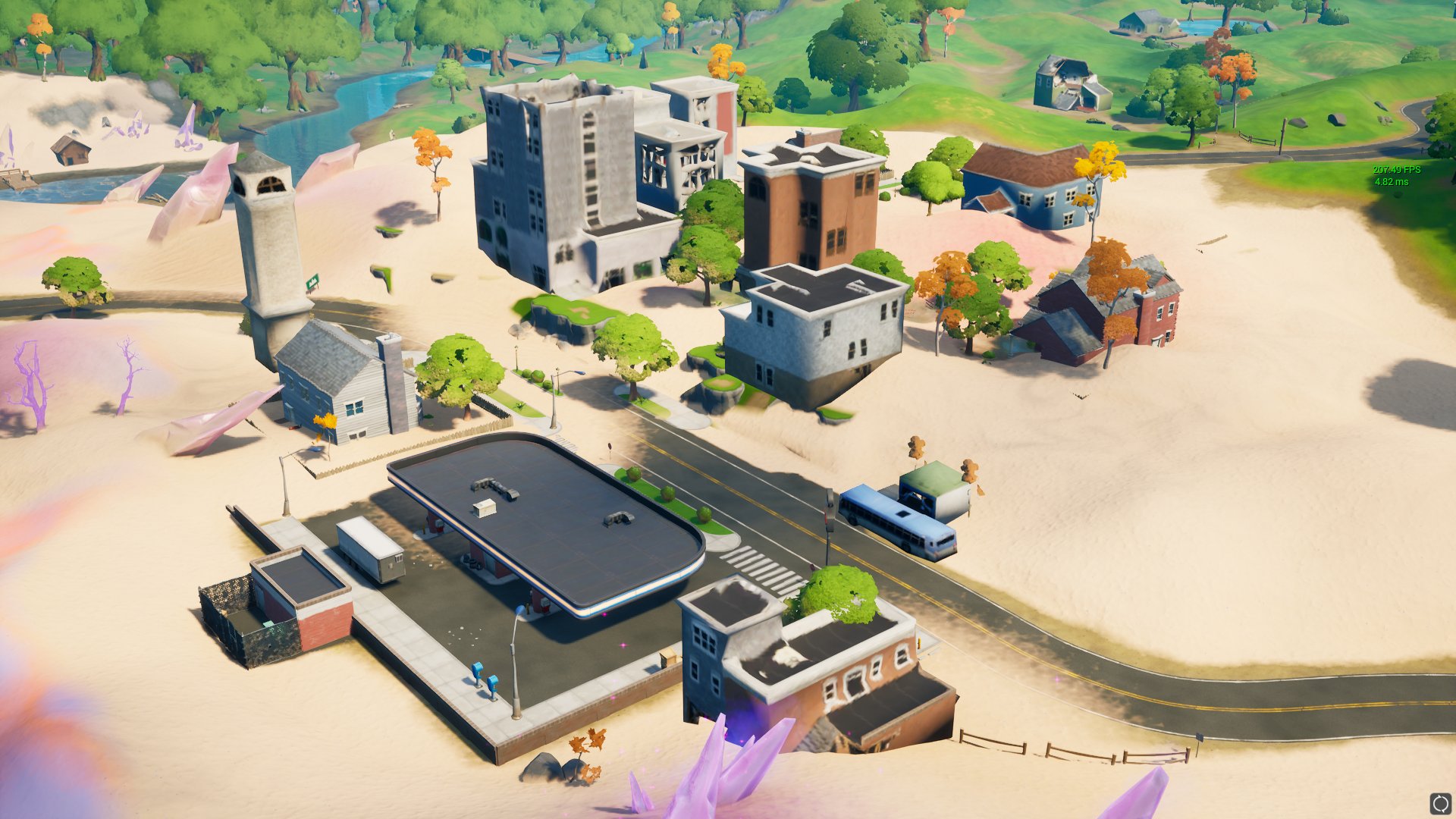 Stealthy Stronghold
Stealthy Stronghold gives us a Jurassic Park vibe, along with some old school Dusty Divot foliage.
This location might end up being one of the tamer drops over the course of the season. It occupies the northeast portion of the map, which was always a good place to land if you didn't want a large fight.
We can't wait to see what's under all these trees.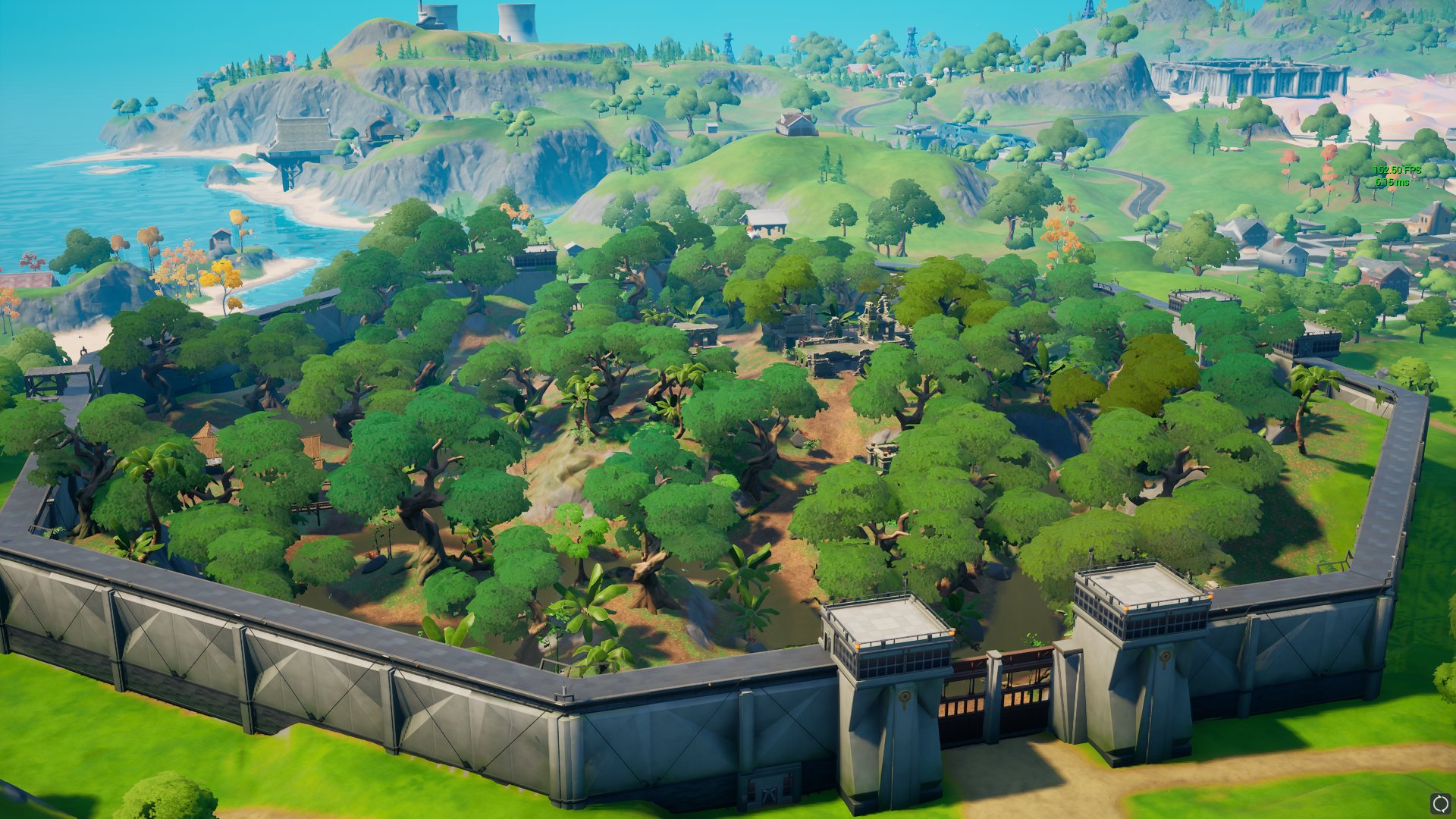 Colossal Coliseum
Colossal Coliseum is going to be a tough place to fight. You won't want to get caught in the middle with enemies on the sides.
We expect this to be another hot drop for players in Season 5. It is, after all, a coliseum.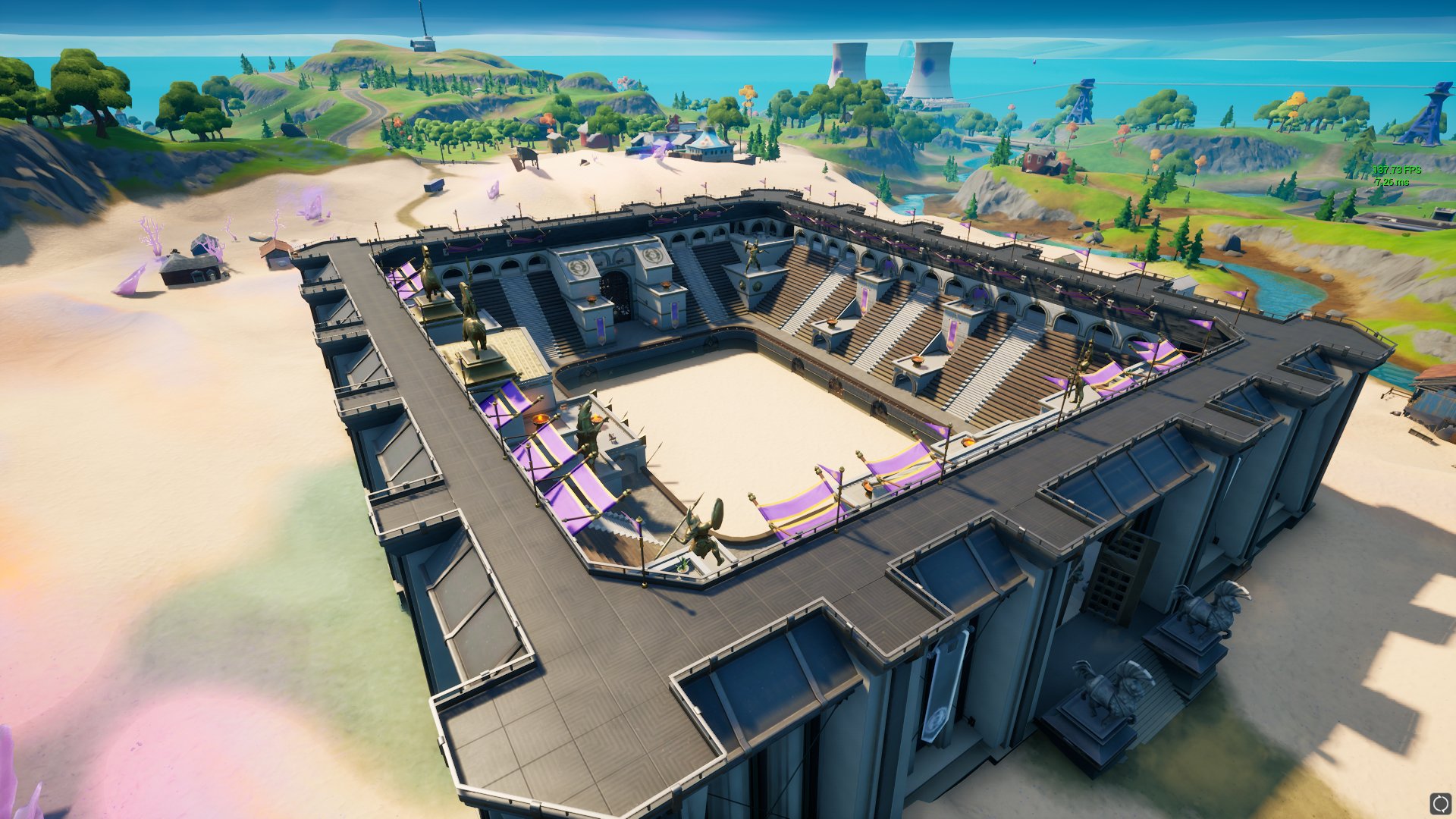 Hunter's Haven
Hunter's Haven seems like a smaller version of Misty Meadows or Lazy Lake, but we'll have to see. This is a perfect place for a new location, though, right in the previously vacant center of the island.
We're not as excited about Hunter's Haven as we are about some of the other locations around the map, but we'll check it out. It could end up being our favorite.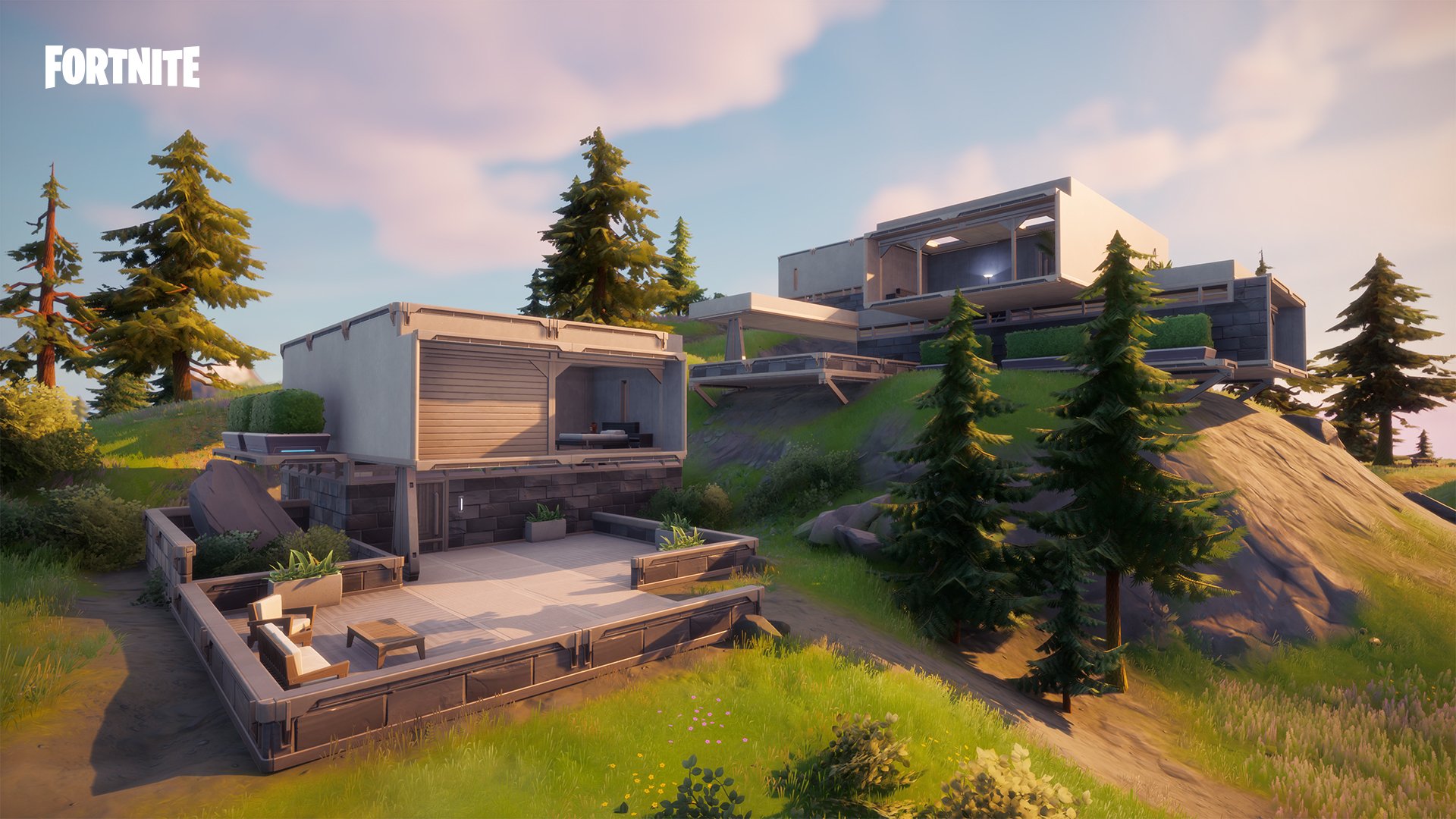 The Zero Point
The Zero Point has returned – this time, significantly smaller than we remember it. Of course, this might not be its final form…
The area surrounding the Zero Point appears to be a no man's land. It will be interesting to see if this orb causes a low-gravity effect like the last one did. For now, it looks like Epic replaced a spice drop spot with an empty area – not always a bad thing.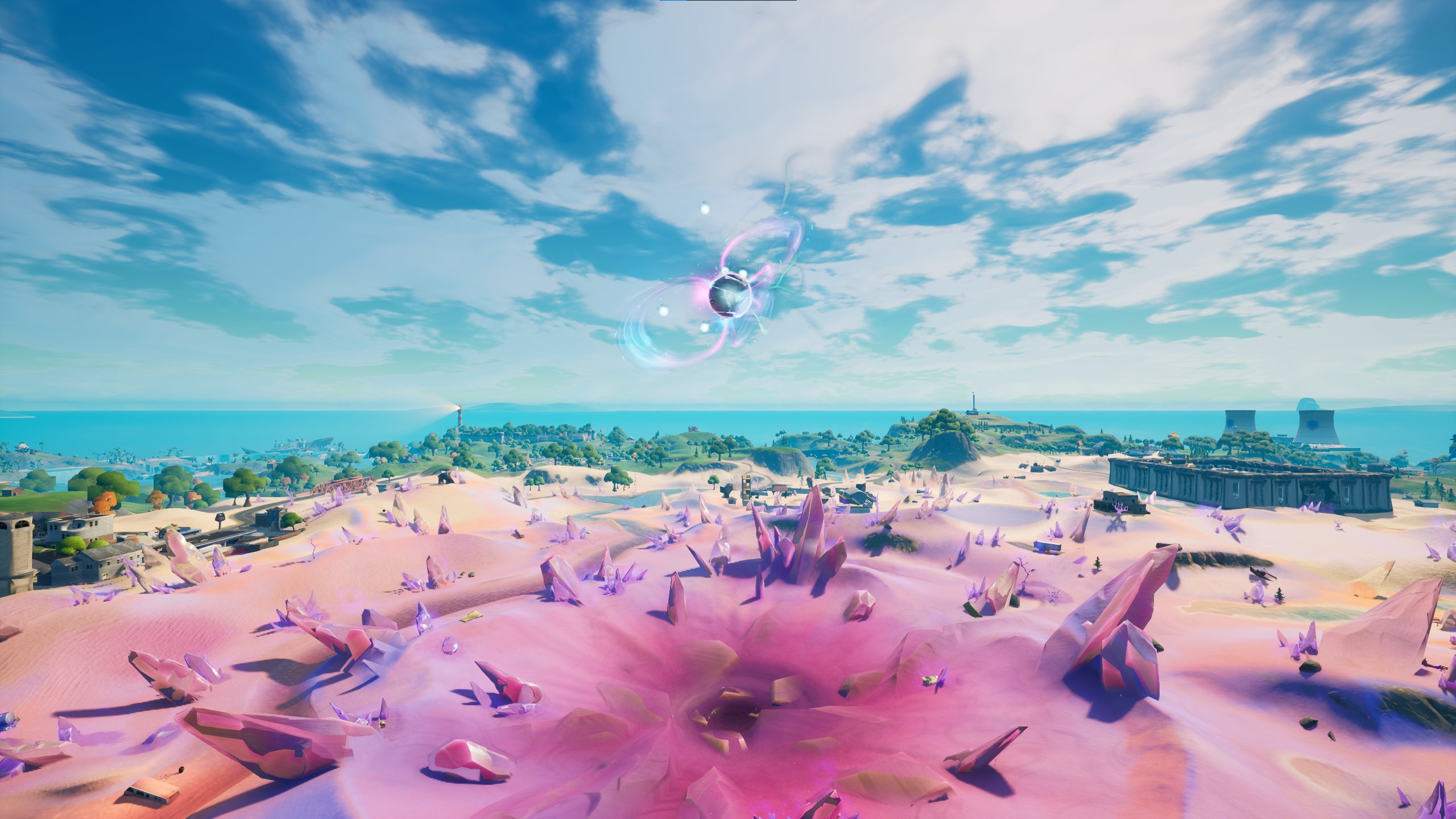 Of course, there are a ton of other, smaller POIs that aren't included on this list. You'll have to dive in and find them with the rest of us.
We'll see you in Salty Towers. It's going to be a bloodbath. Good luck out there.
Fortnite Season 5 'Zero Point' Battle Pass first look
Fortnite Season 5 is here. Take a look at all of the Battle Pass cosmetics included in the new season.
Fortnite Season 5 is here. Take a first look at the new Battle Pass before loading in.
Zero Point – the Fortnite Season 5 Battle Pass – has finally come to the game. This is shaping up to be the best Fortnite season in recent memory, and we haven't even played it yet.
The new Battle Pass hasn't been officially released at the time of writing, but we have a trailer, and a full list of skin sets to explore. Let's take a look.
Fortnite Season 5 Battle Pass Cosmetics
The Fortnite Season 5 Battle Pass brings bounty hunters from all kinds of different realities. Yes, this includes The Mandalorian from the Disney+ series and makes sense relating to the recent Fortnite X Disney+ promotion.
Here are all of the skin sets included in the Season 5 Battle Pass.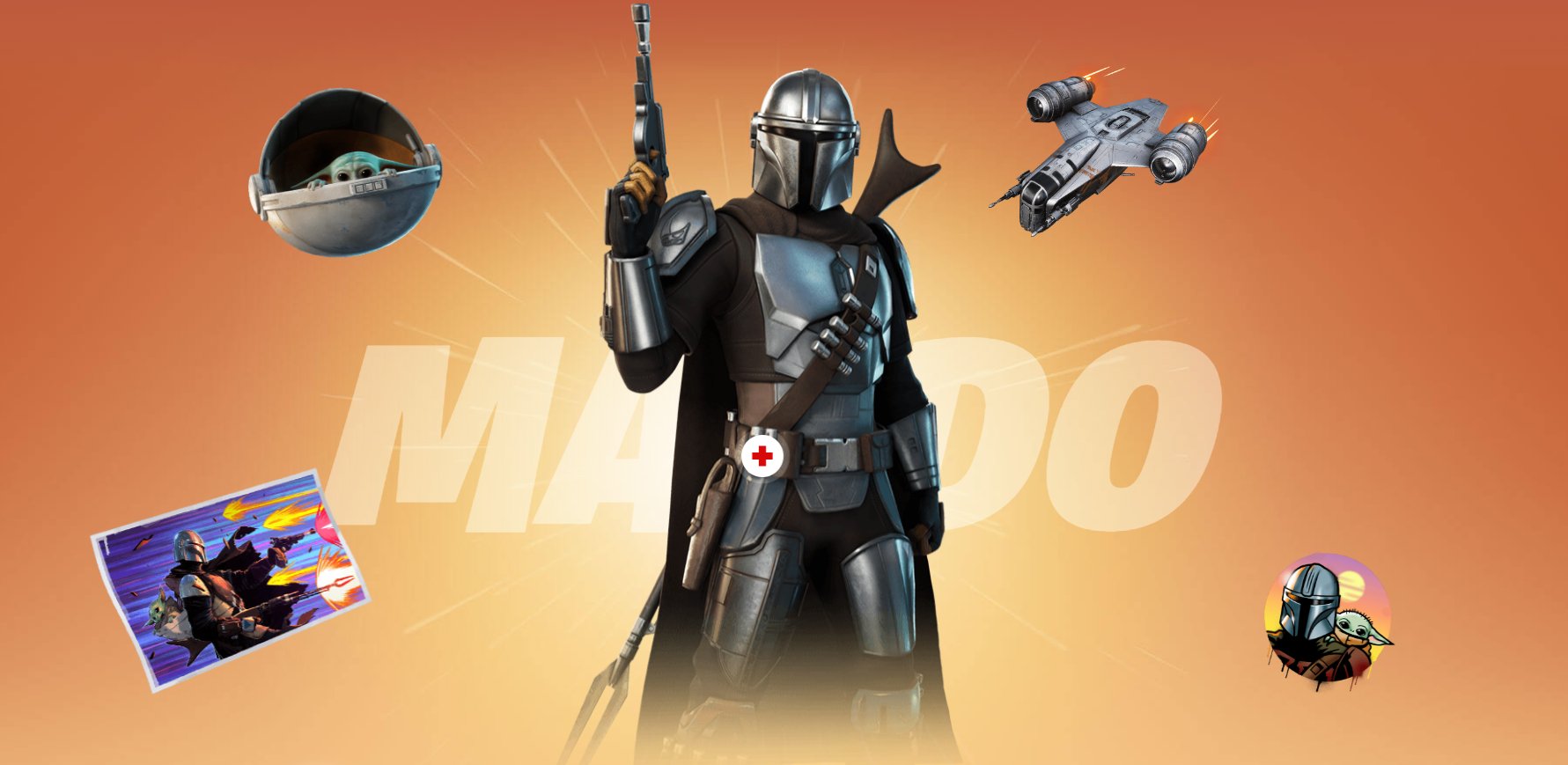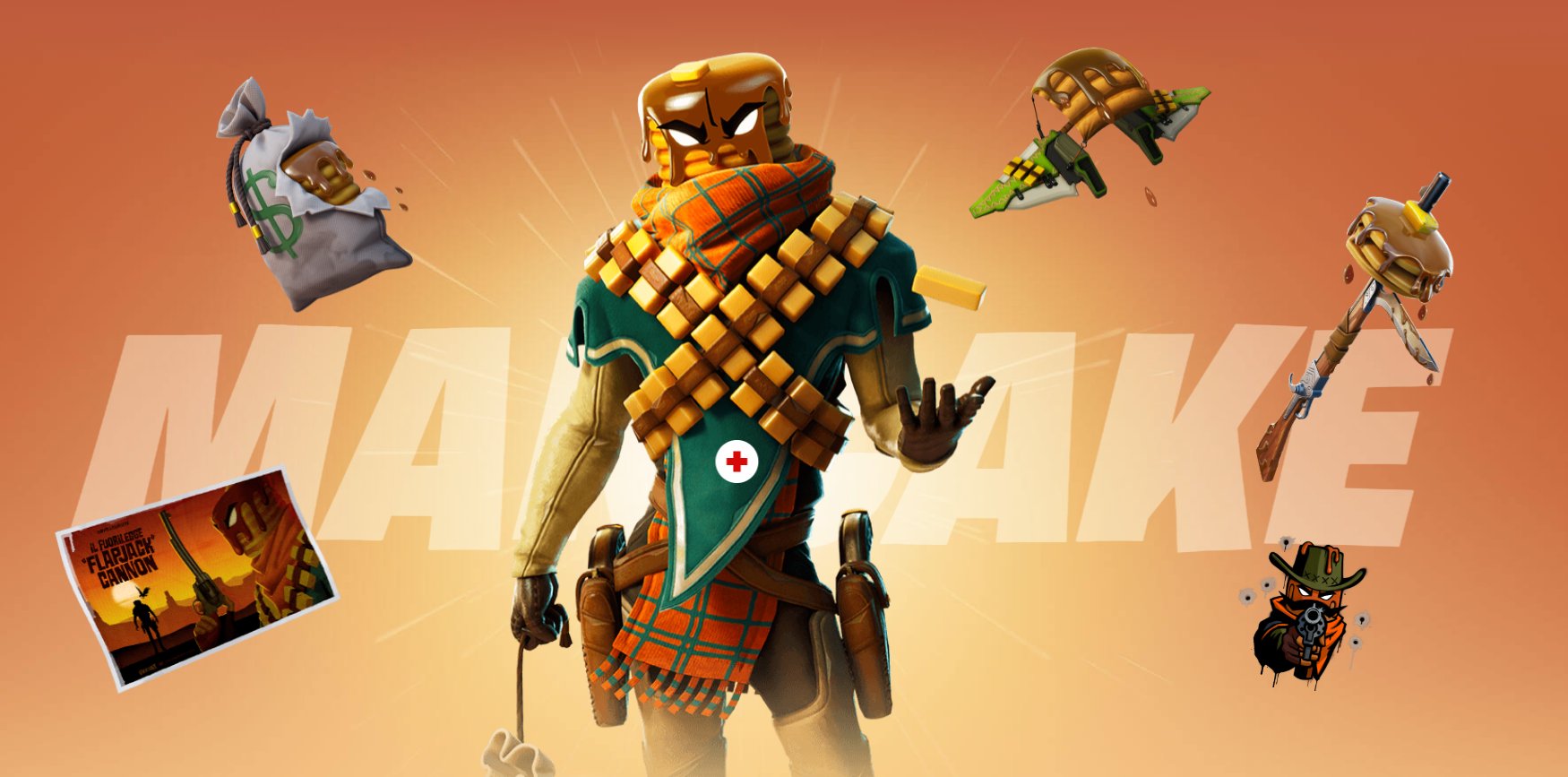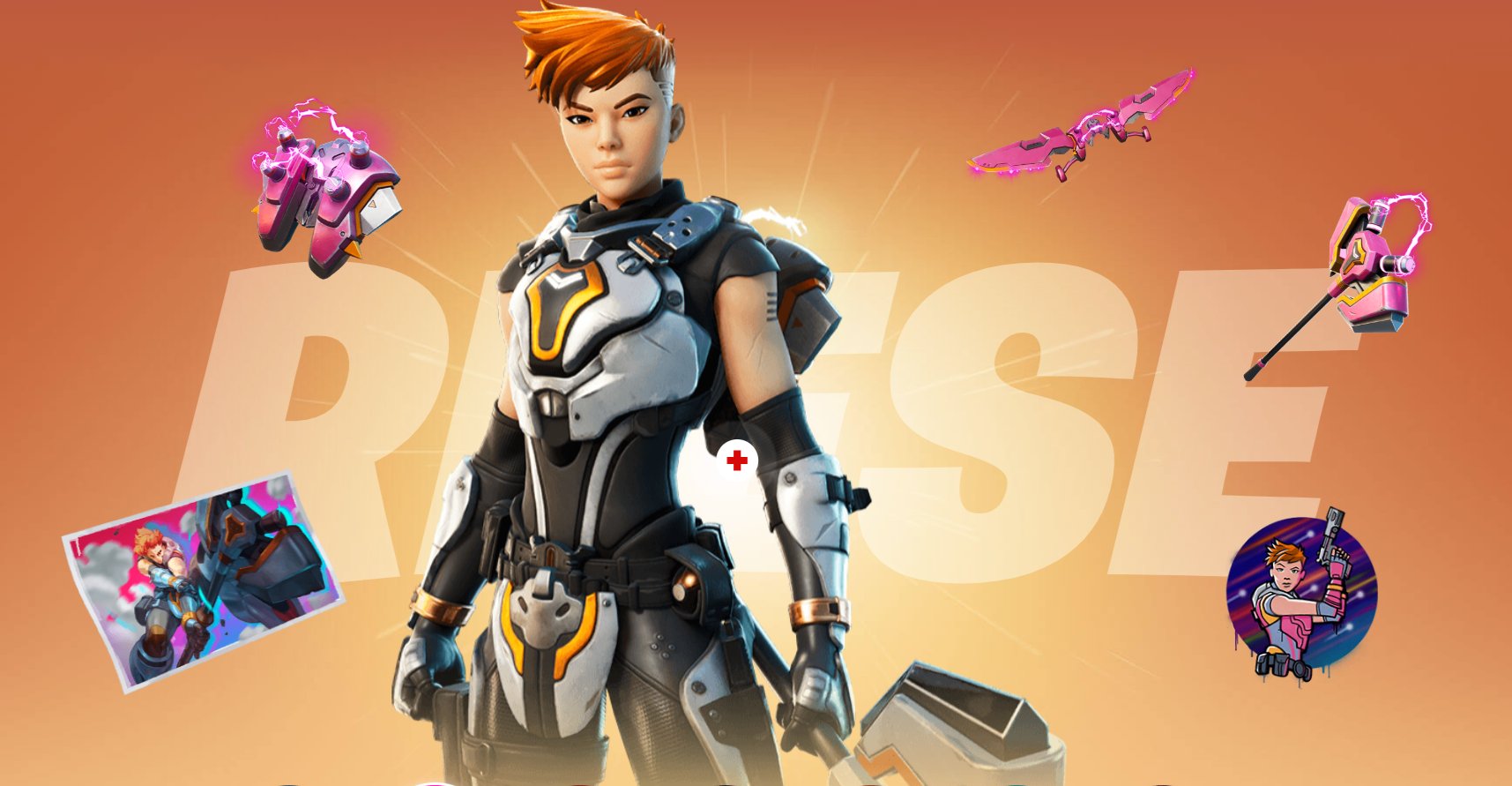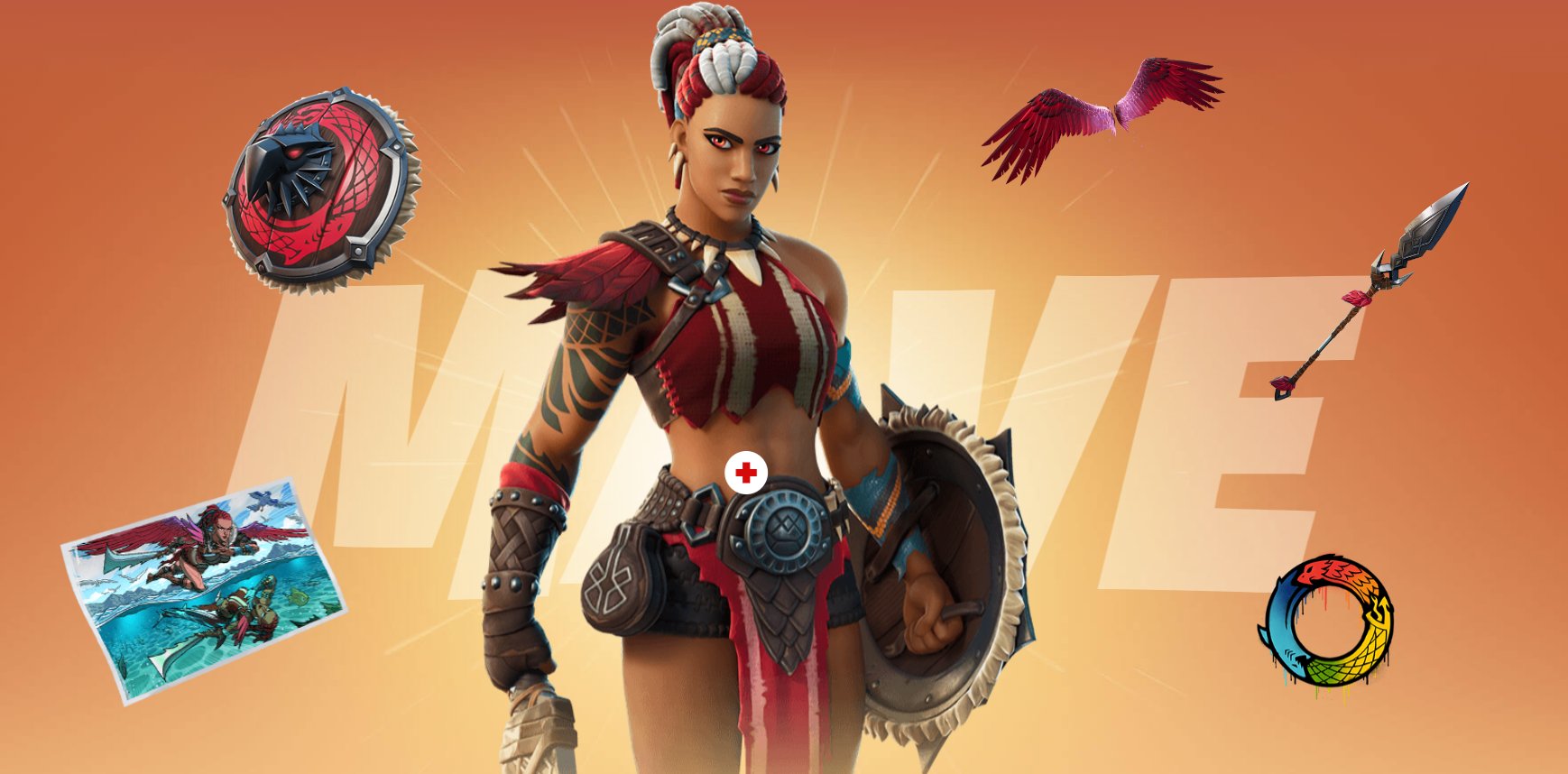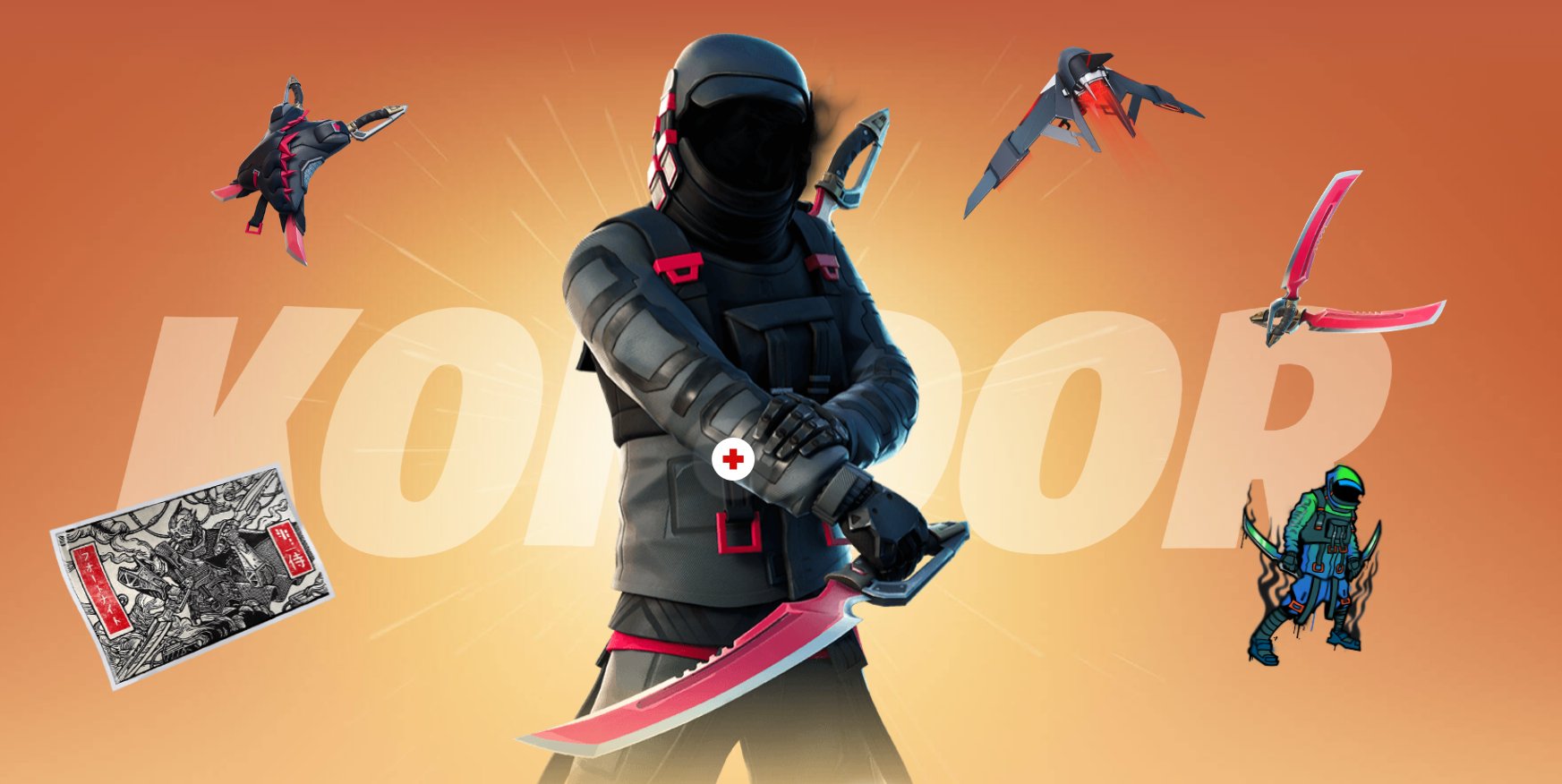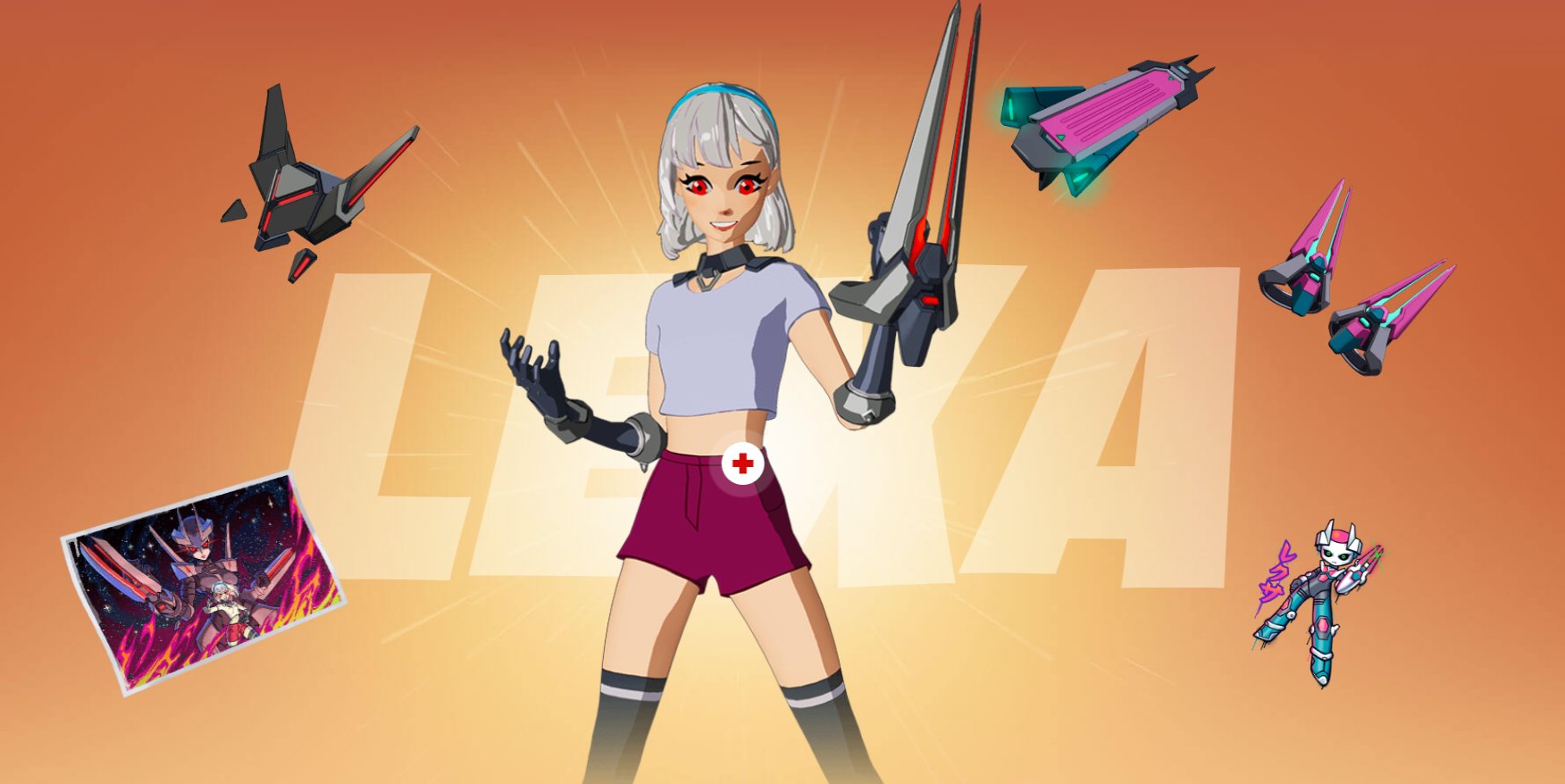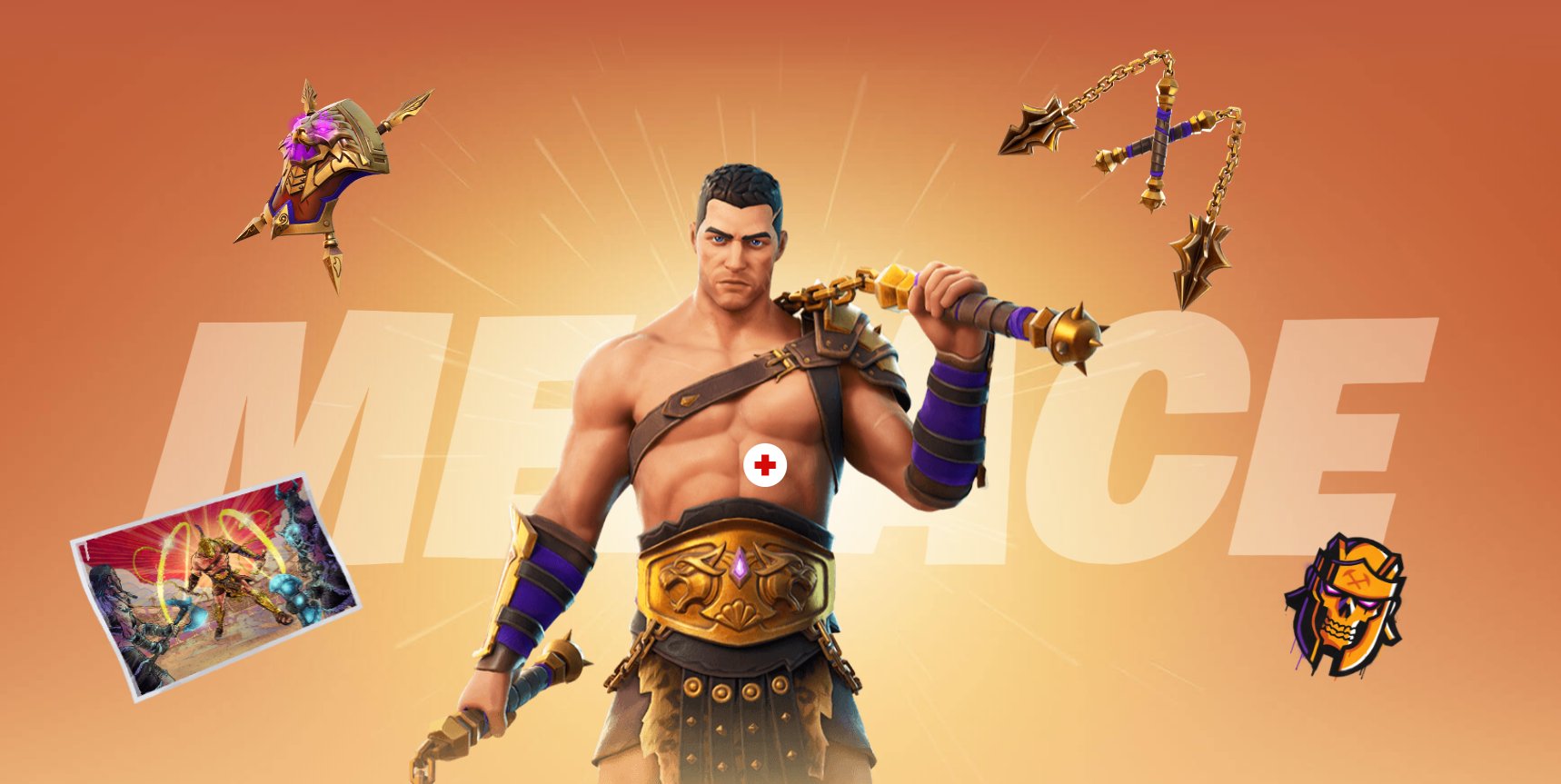 We're excited to jump in and start unlocking these characters. Now, to see what kind of crazy challenges Epic have us doing, this season.
When does Fortnite Season 5 start? Downtime, leaks & more
Fortnite Season 5 is right around the corner. Here's everything you need to know about when it starts and what it will include.
Fortnite Season 4 is almost over. Here's everything you need to know about the upcoming Fortnite season.
Following the Galactus event, the Fortnite servers went down as players entered into a small, "second black hole." Thankfully, there's a timer on this one, and we know how long we have to wait.
Ahead, we'll give you all of the information we have about the new season, including the start time, leaks, and more.
Fortnite Season 5 Start time
Fortnite Season 5 is only hours away. Initially, when the event ended, we had a seven-hour countdown to the next season.
This proved too good to be true. A few hours later, the countdown shifted to ten hours, putting the start time of Season 5 at 4 AM EST – four hours after the scheduled downtime that Epic announced later in the evening. The initial countdown seemed to be counting to the downtime, not the actual start time.
What to expect
We're getting more and more information as the hours pass. At the time of writing, we've heard two teasers that presumably relate to some new Battle Pass characters and, likely, new bosses.
Last week, the Epic Games store accidentally updated their game icon, and some players were able to catch a glimpse of the new screen. Here, we saw some new characters along with The Mandalorian and Baby Yoda – two characters that have been teased in some of the official Fortnite Season 5 content
For now, the Fortnite Season 5 theme doesn't seem to be entirely focused on Star Wars, although there's a chance that we were transported into a Star Wars-based reality.
We expect the map to be considerably different this season – if not an entirely different template. As always, we'll have to wait and see what happens when the new game goes live.
Make sure to follow us on Twitter @FortniteINTEL to stay updated on all of the latest Season 5 information.