Travis Scott Astronomical event sets a new Fortnite player record
The Travis Scott Astronomical event broke a new Fortnite record for concurrent players.
The Travis Scott Astronomical event broke a new Fortnite record for concurrent players.
Fortnite Battle Royale released in September of 2017. Nearly three years later, in April of 2020, it saw its highest concurrent player count ever.
If Fortnite showed us anything with the Astronomical event, it's that they still have it. Epic are still at the top of the gaming world and are doing things that other studios can only dream about.
A lot of players were wondering why Epic switched to the new physics engine system. There seemed to be more FPS drops, competitive lag-spikes, and weird bugs on certain cosmetics. Well, this is why they made the switch. They can pull off jaw-dropping events like the one we saw last night.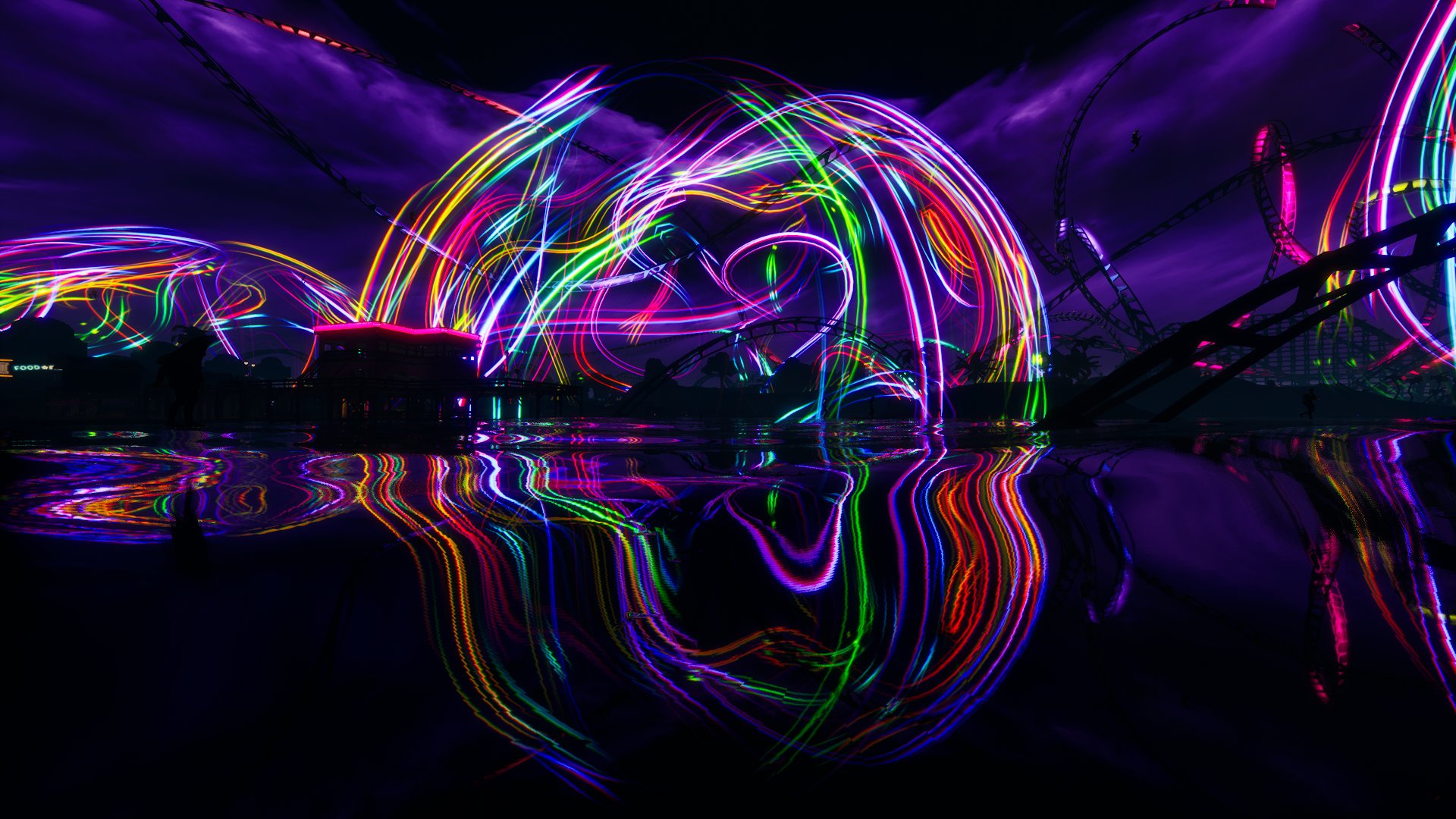 This wasn't the Marshmello concert, where fans were awed when they got shot into the air during "Fly." This was an interactive, cinematic experience that transformed the perceived possibilities of video games as a whole.
Fans showed up for the event as well. Fortnite smashed its previous concurrent player record of 8.3 million during the concert. 12.3 million players logged on to see the concert, with another reported 2 million people watching on Twitch, YouTube, and Mixer.
Travis Scott, himself, was one of the players awed by the event. He took to Twitter to express his love and gratitude to everyone who showed up.
"Honestly, today was one of the most inspiring days. Love every single one of you guys. I know times are weird for us. But for one moment, to be able to have the ragers to rage wherever you are is amazing. Love you guys with all my body!!"  Scott wrote.
Fortnite continues to surprise us at every turn. They turn up the intensity with each event until we think it can't go any higher – only to shatter our expectations, yet again.
The haters will continue to hate. People will say that Fortnite is dead, that it's jumped the shark, that it will never be as good as it used to be. Well, 12.3 million players logged in to watch the event last night, and every one of them was stunned by what they saw.
More Astronomical Showtimes
The first couple of shows might be in the books, but that doesn't mean you have to rely on YouTube videos to see what you missed. There are three more shows scheduled on April 25.
Asia & Oceania ⁠— 12am EDT, April 25
Europe & Middle East 2 ⁠— 11am EDT, April 25
The Americas ⁠2 — 6pm EDT, April 25
Tune-in to Fortnite during those times to catch another showing of the concert. You won't regret it.
Fortnite Season 4 Week 6 Challenge guide
The Fortnite Season 4 Week 6 challenges are here! Take a look at how to complete them.
It seems like just yesterday that we were staying up all night, waiting for the new season of Fortnite. Surprisingly, we're already into Week 6 with another batch of challenges to help carry us through the Battle Pass.
Although weekly challenges offer a lower amount of XP this season, it seems like we're working through the Battle Pass quicker than normal. Even still, we have a long way to go before we unlock all of our holographic variants, so we'll be grinding away at these challenges.
The week's challenges are pretty straightforward. All we need to do is consume some foraged items, deal some damage, and search some chests. Here are the challenges for Week 6:
Search Chests at Weeping Woods (7)
Eliminations at Misty Meadows (3)
Collect Stone from Coral Castle (300)
Consume a Legendary Fish
Consume Foraged Items at Holly Hedges (10)
Ride a Zipline from Retail Row to Steamy Stacks
Deal damage after knocking an opponent back with Black Panther's Kinetic Shockwave (1,000)
Deal damage to opponents at Slurpy Swamp (500)
The inclusion of a challenge involving Black Panther's ability suggests that we could see it come into the base game this week, but we don't know that for sure. Epic could be pushing us toward the Marvel-based LTMs that have been rotating in and out of the game. We'll know more when these challenges go live, tomorrow.
Collecting foraged items at Holly Hedges is as easy as taking some damage in Team Rumble and eating the Cabbage that is growing in the backyards of a few houses.
If you're having trouble catching a legendary fish, take a look at our fishing guide for Season 4. You should be able to catch one if you hit a fishing hole with a Pro Fishing Rod – but this one will take a bit of persistence.
There's a zipline network that connects Steamy Stacks and Retail Row, so you just have to ride this once and be done with it.
Apart from that, the rest of these challenges are straightforward. Of course, you'll also need to land at Weeping, Slurpy, and Misty to get your chests, damage, and elimination. Good luck!
New esports org Gamma Gaming makes splash with Fortnite roster
A new organization, Gamma Gaming, has entered the professional Fortnite arena with some huge signings.
Fortnite is, again, the driving force behind the creation of an esports organization – this time, in the European market. Gamma Gaming – established by Arsenal FC player, Sead Kolašinac – made a splash on the EU Fortnite scene by announcing the acquisition of six Fortnite players on September 27.
The announcement included some of the hottest professional free agents in the region: Th0masHD, Kami, Tschinken, and Merijn along with content creators Obitoo and Mambo.
The most noteworthy of these acquisitions is, likely, Th0masHD who qualified for the Fortnite World Cup, placed 4th in the recent Solo FNCS, won the BenjyFishy Cup, and, most recently, placed first and second in two of the FNCS Warmup competitions.
Going into the Season 4 Trios FNCS, he and his team are one of the top picks to win it all.
Gamma Gaming's model follows that of another new organization, One Percent, which has built its foundation on the back of their professional Fortnite lineup. The young org will, undoubtedly, branch out from here, but they're starting with solid EU Fortnite talent.
With some strong European players on their team, it will be interesting to see where these new Gamma Gaming recruits land when the FNCS competition comes around. We have a new organization to keep our eyes on.
Fortnite leak reveals new SHIELD Henchmen coming soon
New Henchmen are coming to Fortnite, pointing to the spawn island helicarrier entering Fortnite as a POI.
Fortnite Season 4 might be the most progressively evolving season of Chapter 2, so far. We're getting the map evolution that we thought we'd get last season, this time with fan-favorite Marvel characters.
Players were split as to whether or not the Marvel crossover would be good for Fortnite. Now, five weeks in, it's hard to argue that Season 4 isn't the most entertaining season in the new chapter. Epic are keeping the game fresh and it's bringing players back. There's a reason that Ninja is playing Fortnite again, this season.
One of the map developments that hasn't yet come to the game is a helicarrier appearing above the map. This is rumored to be the same helicarrier used as the Season 4 pregame island.
More recently, however, popular data miner, Hypex, revealed that there are unused Henchmen in the game files. These Henchmen are, reportedly, members of the Marvel Comics organization, SHIELD.
According to this leak, SHIELD is running the spawn island helicarrier as a base of operations. Another leaker, ShiinaBR, replied to Hypex's tweet, linking these two pieces of information. His conclusion was that the SHIELD Henchmen will enter the game when the helicarrier moves over the map.
We've already seen several Fortnite creators like SypherPK and Ali-A make their way to the spawn island from a Battle Royale lobby. There's a vault on this island, and they tested whether or not one of the keys that Doctor Doom or Iron Man carry will unlock it. As you might expect, their keys didn't work.
All of this points to the idea that the current helicarrier – or spawn island – will, eventually, be a POI in Fortnite. We may have to build up to it or take a helicopter, making it one of the more exclusive places to loot. For now, all we can do is speculate – but we'll let you know when we learn more.