Top 10 sweatiest skins in Fortnite (2020)
What skins inspire the most fear in Fortnite? Let's take a look at the sweatiest Fortnite skins for 2020.
What skins inspire the most fear in Fortnite? Let's take a look at the sweatiest Fortnite skins for 2020.
Terms like "sweaty" and "bot" have become mainstream gamer lingo since Fortnite grew to prominence. They're words that every gamer explicitly understands without needing a definition.
"Sweaty skins" in Fortnite have been a trend since it first came out. In the early days, all skins were sweaty. They showed that you cared enough to spend money on a free game.
Now, with hundreds if not thousands of skins in Fortnite, the "sweaty skin" tag has narrowed, a bit. It also changes with the times. The sweatiest skins in Season 5 are not the sweatiest skins of today.
Let's take a look at the sweatiest skins in Fortnite as of April 2020. This list will likely change, but a few of these will always maintain their stature.
OG Skins
We'll start with the OG skins since these will always be sweaty. Of course, we're talking about the OG Skull and Ghoul Trooper, Renegade Raider, Season 2 skins, etc.
The players who use these skins have been playing Fortnite since the early days – many of them non-stop. They want to show off, and their skins are the first manifestation of that.
Soccer Skins
The Soccer skin market has ebbed and flowed with the availability of the outfit. It used to be the sweatiest skin in Fortnite, hands-down, but constant releases diluted the space for a while.
Now, the Soccer skin is securely back in its place as one of the sweatiest skins in Fortnite. It's been in the mix for a while, but it doesn't look like the "sweaty Soccer skin" tag will ever leave.
Sparkplug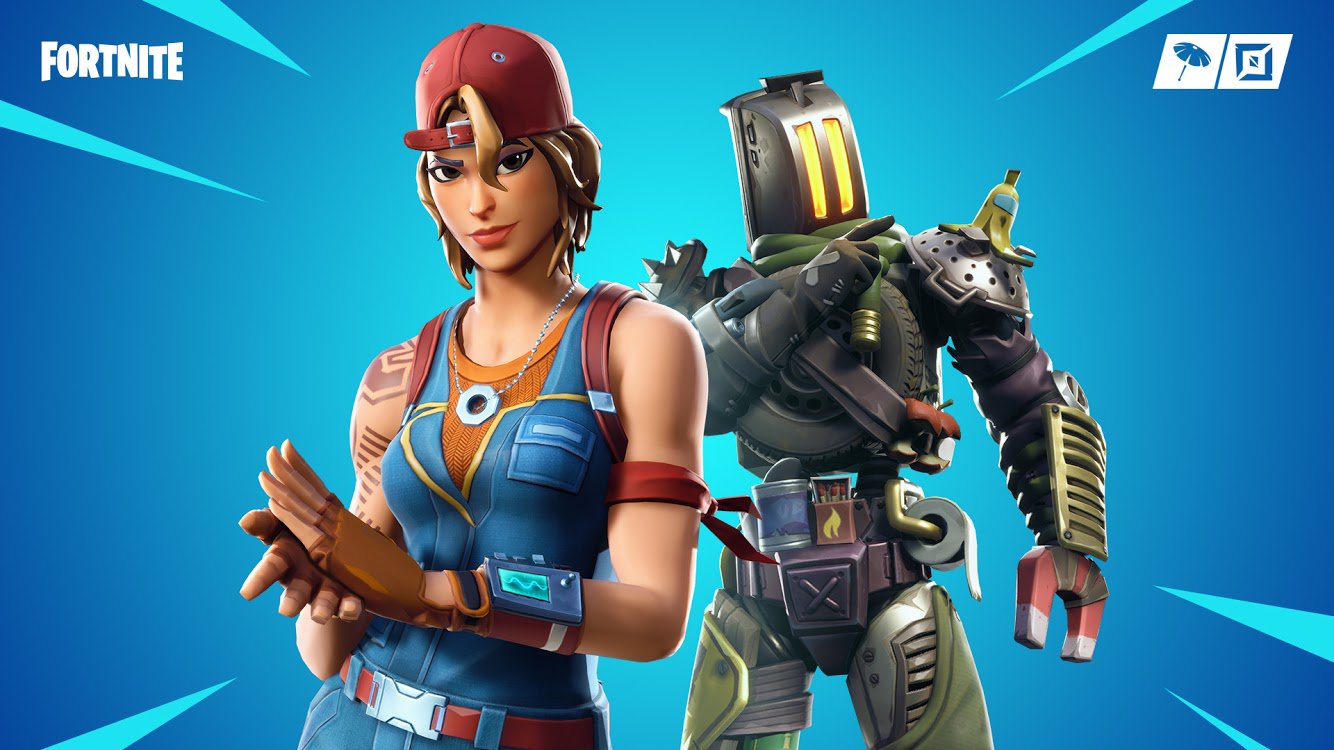 Sparkplug, like a lot of skins on this list, is the skin of a Creative Warrior. It's not as common as some of the others on the list, but it's sweaty, nonetheless.
In my experience, a Sparkplug skin is often the real deal. You have a lot of pretenders wearing Soccer skins and Crystal, but Sparkplug skins are killers; more often than not.
Wonder
Wonder is only a sweaty skin because of the number of hoops you would have had to jump through to get it. It was an exclusive skin to those who purchased the Honor 20 phone, but most players bought it from third-party sellers.
This skin was pricey when it hit the open market, and some fans were paying upwards of $50 or $60 to get it. Others got scammed and never saw their money or the skin, again.
Most of the time, the Wonder skin means that a player truly cares about Fortnite, and would go out of their way to secure an exclusive skin.
Bullseye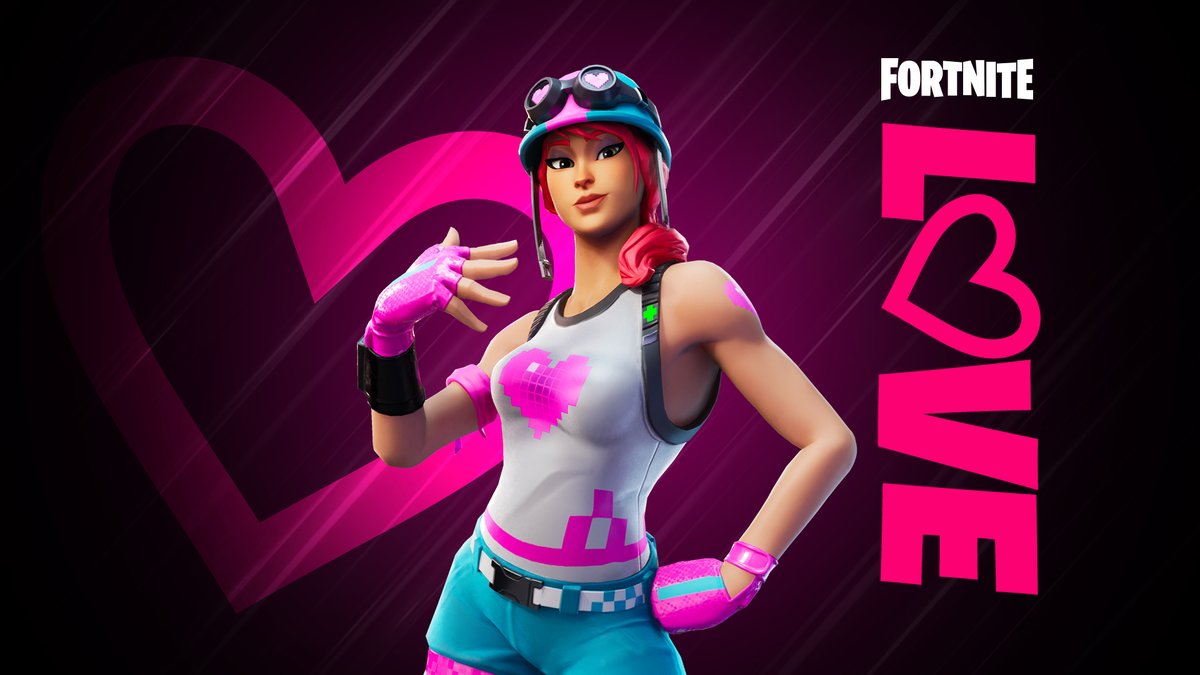 Bullseye has been one of the sweatier skins since it was first released. The recent re-release and additional variant did little to dilute the pool of players with the skin who are trying their hardest.
In fact, Bullseye is one of the hated-on-sight skins in Fortnite, much like the Soccer skins have become.
Cozy Command skins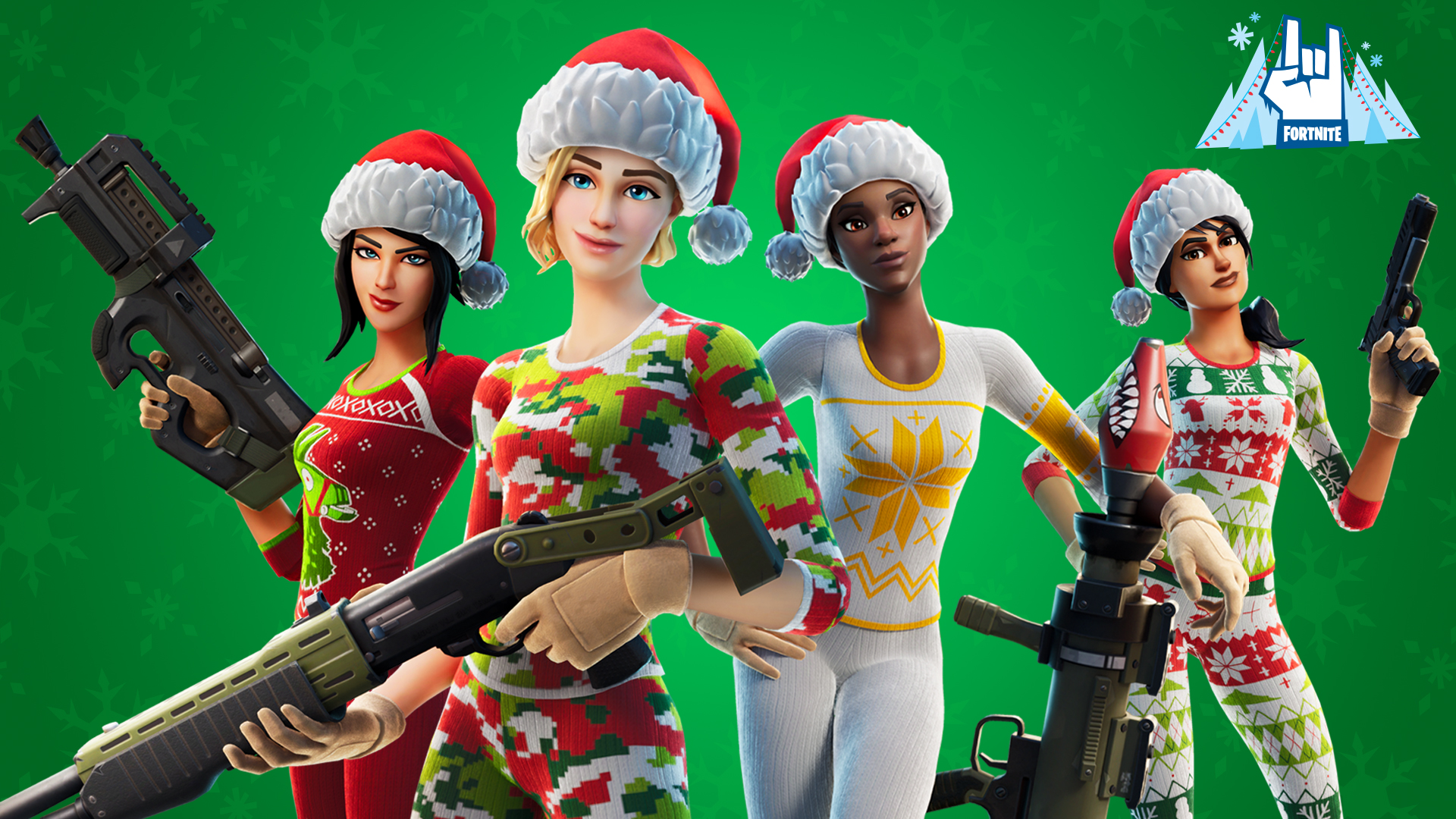 Cozy Commander was introduced this past winter, but it's already rising the ranks as one of the sweatiest skin sets in the game.
Most of the dressed-down skins in Fortnite get the "sweaty" tag, but these are one of the more frequent sights in high-level Fortnite play. If an opponent is wearing one of these, they've probably spent hundreds of dollars on V-Bucks only to main an $8 skin.
Banner Brigade skins
Banner Brigade may have overtaken the Soccer skins in terms of the sweatiest set in Fortnite. They offer substantial value for their price – only 800 V-Bucks with the ability to customize the style – but seem to be dominated by those at the top level.
As is the case with all of the skin sets: it's the female variant that gets most of the clout. Male skins that aren't OG don't get much shine.
Dark Bomber
The skin made popular by FaZe Sway has a legion of fans that exclusively wear the Dark Bomber. OG Fortnite players remember when the Brite Bomber was the scariest skin to face. Now, the Dark Bomber has usurped it.
It's easy to understand why this skin has become such a staple of the try-hard. It calls back to the Brite Bomber days with a twist – being a bit rarer than its Brite cousin.
Aura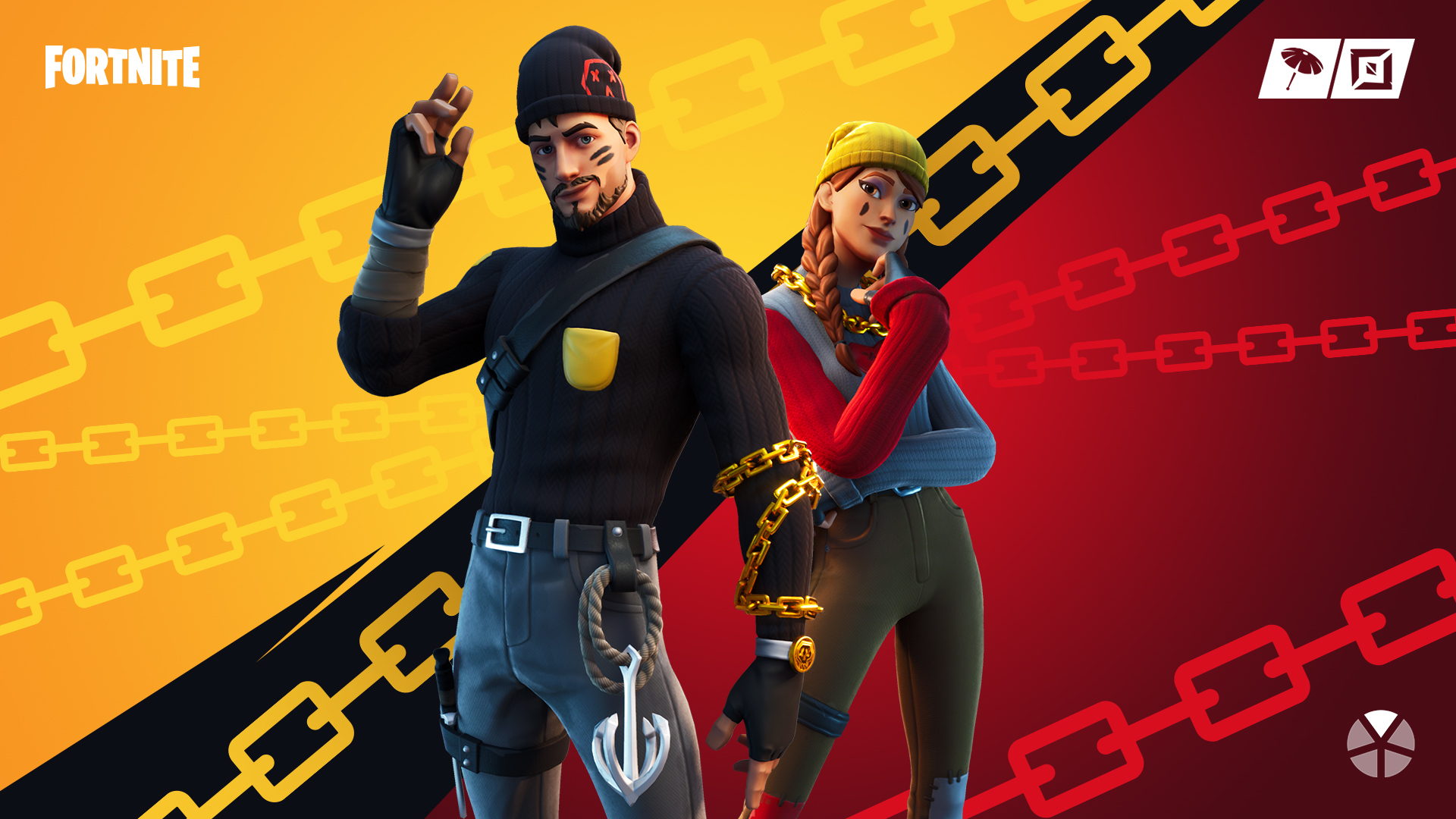 Aura was one of those skins that you knew would be 'sweaty,' and it didn't disappoint. For some reason, Aura became the primary skin of several pro Fortnite players and sweats across the world.
Why is this skin so sweaty? It's hard to tell. All we know is that an Aura either means business or thinks that they're better than they are.
Crystal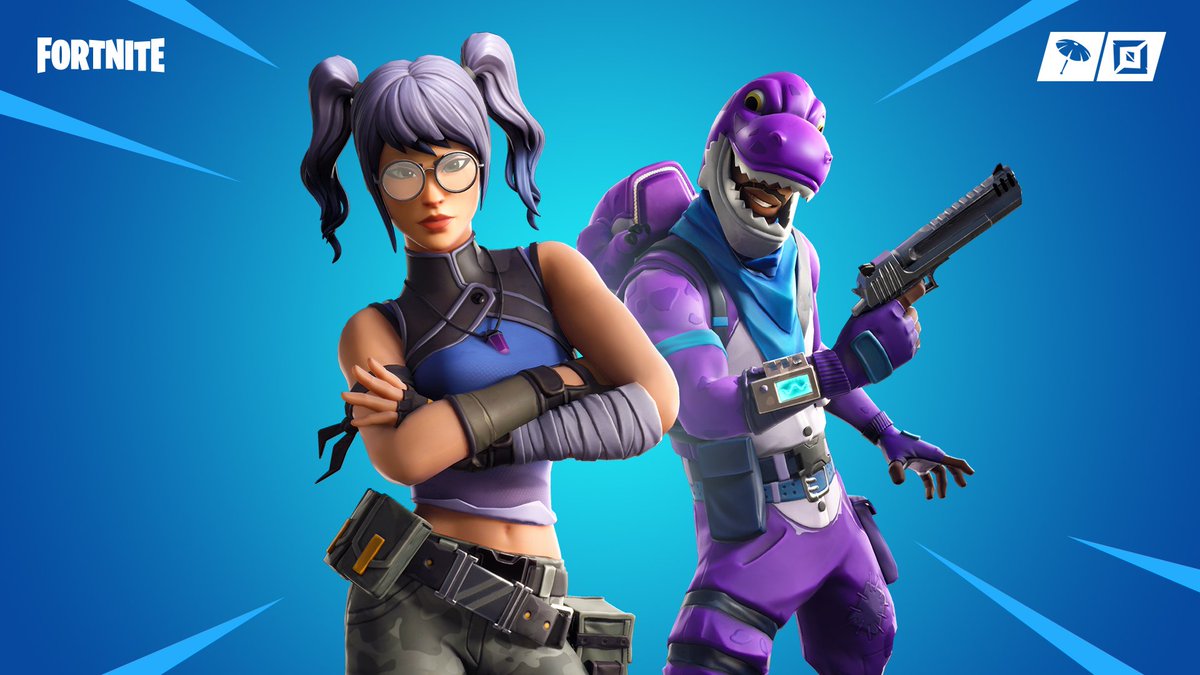 Crystal has, somehow, beat the odds to become the biggest try-hard skin in all of Fortnite. This might be because a ton of pros wear the skin. It's the primary skin for World Cup Solo winner Bugha, as well.
Out of all of the skins in Fortnite, this one has to be the loudest proclamation that a player is trying. You must have at least 150 hours in Creative mode to wear this skin in-game.
So, there you have it: the top-ten sweatiest skins in Fortnite. Sure, we could have included a few more like the numerous no-skin variants, the Elite Agent, etc. but this list will have to do. Let us know which skins we missed in the comments and on Twitter.
How to get the Spacefarer Ariana Grande skin in Fortnite
Fortnite has added a new Ariana Grande skin. Here is how you can get the Spacefarer Ariana Grande skin and her style variant in Fortnite.
Ariana Grande has returned to Fortnite! Here is how you can get the new Spacefarer Ariana Grande skin in Fortnite.
Nickelodeon child star turned international superstar, Ariana Grande has been immortalized in Fortnite. Along with a one-of-a-kind digital experience, Fortnite released the official Ariana Grande skin.
Other musical artists such as Travis Scott, Marshmello, and Major Lazer have also appeared in Fortnite. Epic Games also hosted concerts for Scott and Marshmello that rivaled Grande's.
However, neither Scott nor Marshmello have had skins added to the game later. As for Ariana Grande, Fortnite is adding the new Spacefarer skin which depicts Grande as an intergalactic bounty hunter.
Unlocking Spacefarer Ariana Grande in Fortnite
Unfortunately, there isn't any way to unlock Spacefarer Ariana Grande in Fortnite without the use of V-Bucks. That's right, players have to purchase the Spacefarer Ariana Grande skin from the Item Shop.
Spacefarer Ariana Grande, as well as the original Ariana Grande set, will be available on October 21 at 8 PM EST. It will likely cost 2,000 V-Bucks like the last Ariana Grande skin. However, we will update the price when it is officially released.
The Spacefarer Ariana Grande skin comes with a built-in emote that drastically changes the look of the skin. There's also an alternate style that players can unlock via challenges.
Unlock Spacefarer Ariana Grande's Captain A. Grande style
The Spacefarer Ariane Grande skin has a secret bonus style that players have to unlock. In order to unlock the style, players will have to purchase the base skin and complete the Ariana Grande challenge punchcard.
The Ariana Grande NPC is located on the boardwalk at Believer Beach. Here are her punchcard challenges:
Collect a Record and place in a turntable x 2
Study the Caretaker's Footprints x 2
Collect Symbols from eliminated Cube Monsters x 5
Reveal the Command Symbol x 1
Launch Signal Flares x 3
You will unlock the bonus style as soon as these challenges are completed.
For more Fortnite, check out how to unlock the Season 8 Cube Queen skin, and stay tuned for more news and guides.
The future of Fortnite Mobile on Apple devices won't be decided for 2-3 months
The Epic Games vs Apple trial has ended, but Fortnite Mobile's return and the trial verdict are still months away.
Following the Epic Games vs Apple trial, the judge announced that a verdict won't be issued for up to three months. This means that Fortnite Mobile won't return to Apple devices for at least two months.
Fortnite mobile was removed from the App Store on August 13, 2020, following a breach of contract with Apple. Epic Games announced a permanent discount on V-Bucks that mobile players could only have if they used a direct payment method. This undermined the 30% cut Apple takes from all in-app transactions which is against its Terms of Service.
Following Epic's announcement, Apple removed Fortnite from the App Store and prohibited future updates. This was then met with a lawsuit from Epic Games claiming that Apple's digital storefront policies are anti-competitive. The trial officially started on May 3, and has since concluded.
Fortnite Mobile's return is months away
While the three-week trial officially concluded on May 21, we still don't know who won the trial. At the end of the evidence portion of the trial, the judge announced she would issue a verdict before August 13. However, she also stated that she wouldn't have a verdict before June 7.
Epic's platform during the trial was that Apple's 30% cut of all transactions promotes anti-competitive behavior. Epic Games made it clear before and during the trial that this suit was not for monetary gain, but was to fight for fair policies for all app developers. Towards the end of the trial, it seemed as if the judge was starting to sympathize with Epic's position.
According to Twitter user imgoldenyt, the judge was intensely criticizing Apple's CEO Tim Cook on the lack of competition on iOS devices. The judge at one point stated, "It doesn't feel like you feel competition, and a reason to change the matter in which you act."
Regardless of the judge's assumed position, we still won't know the result of the trial for a couple of months. This also means that Fortnite Mobile won't return to the App Store within this time frame. Even if Fortnite isn't declared the winner, Apple has extended an invitation to have Fortnite back on the App Store if it abides by store policies.
How to collect books from Holly Hedges and Sweaty Sands
The Fortnite Season 5 Week 7 challenges are available. Here's how to collect books from Holly Hedges and Sweaty Sands.
The Fortnite Season 5 Week 7 challenges are live. Here's a guide to the most difficult challenge: collecting books from Holly Hedges and Sweaty Sands.
Epic have been taking it easy on us this season, with only a handful of weekly challenges requiring us to search the map for specific items.
Unfortunately, the Season 5 Week 7 challenges include one of these, requiring you to collect books in Sweaty Sands and Holly Hedges. We did the leg work for you so you can get back to grabbing Victory Royales.
Fortnite Holly Hedges & Sweaty Sands book locations
There are three books in each location, but you only need to find five of them. Since Sweaty and Holly are near one another, you can easily complete this challenge in a single game of Team Rumble.
The book locations are as follows:
Holly Hedges
Ground floor of the yellow house in the northwest
The tall building in the southeast corner
The building in the northeast corner (dog house)
Sweaty Sands
The building next to the RV park
The bookshelf inside the tall apartment building
The building in the southeast corner
Again, Team Rumble is the best way to complete this challenge if you want to get it out of the way. Of course, you can always land at these locations in a normal match, but that's only making it more difficult for yourself.
You can take a look at the full list of Season 5 Week 7 challenges here. We'll be back next week with another guide to all of the weekly challenges.