Top 10 sweatiest skins in Fortnite (2020)
What skins inspire the most fear in Fortnite? Let's take a look at the sweatiest Fortnite skins for 2020.
What skins inspire the most fear in Fortnite? Let's take a look at the sweatiest Fortnite skins for 2020.
Terms like "sweaty" and "bot" have become mainstream gamer lingo since Fortnite grew to prominence. They're words that every gamer explicitly understands without needing a definition.
"Sweaty skins" in Fortnite have been a trend since it first came out. In the early days, all skins were sweaty. They showed that you cared enough to spend money on a free game.
Now, with hundreds if not thousands of skins in Fortnite, the "sweaty skin" tag has narrowed, a bit. It also changes with the times. The sweatiest skins in Season 5 are not the sweatiest skins of today.
Let's take a look at the sweatiest skins in Fortnite as of April 2020. This list will likely change, but a few of these will always maintain their stature.
OG Skins
We'll start with the OG skins since these will always be sweaty. Of course, we're talking about the OG Skull and Ghoul Trooper, Renegade Raider, Season 2 skins, etc.
The players who use these skins have been playing Fortnite since the early days – many of them non-stop. They want to show off, and their skins are the first manifestation of that.
Soccer Skins
The Soccer skin market has ebbed and flowed with the availability of the outfit. It used to be the sweatiest skin in Fortnite, hands-down, but constant releases diluted the space for a while.
Now, the Soccer skin is securely back in its place as one of the sweatiest skins in Fortnite. It's been in the mix for a while, but it doesn't look like the "sweaty Soccer skin" tag will ever leave.
Sparkplug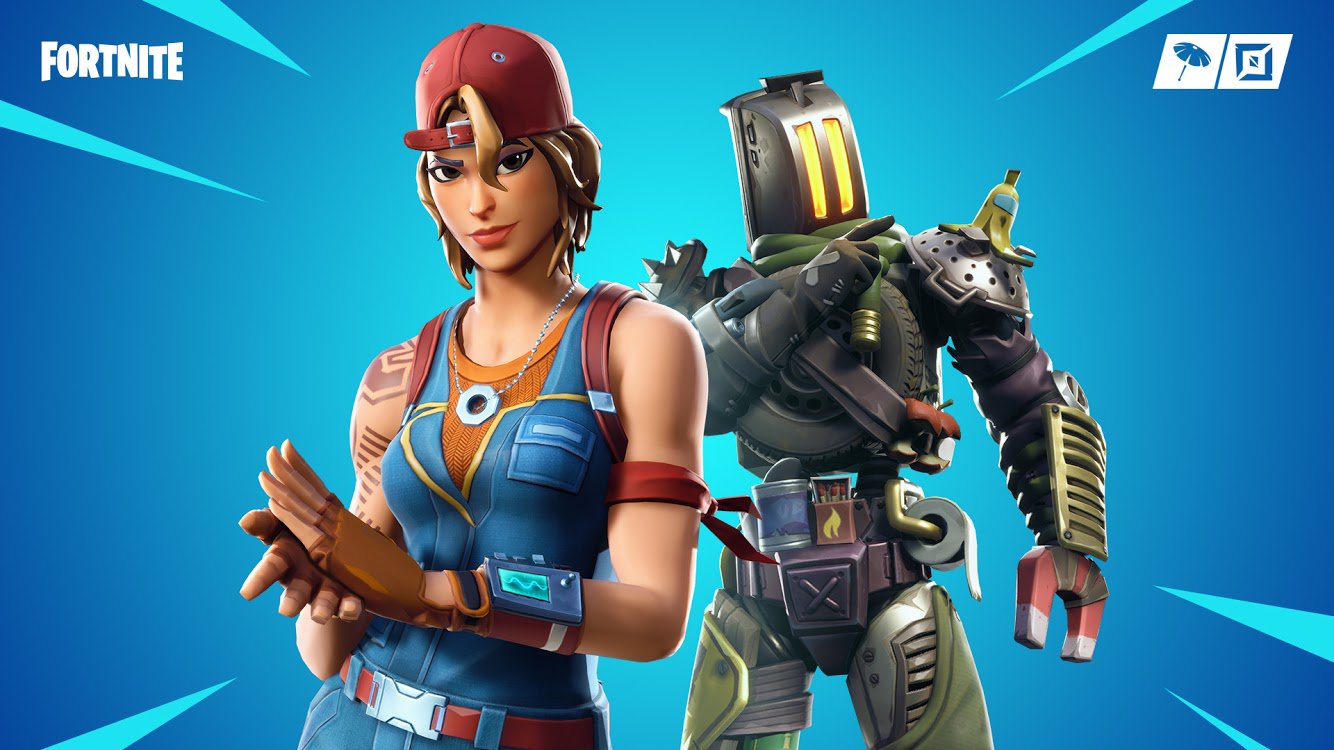 Sparkplug, like a lot of skins on this list, is the skin of a Creative Warrior. It's not as common as some of the others on the list, but it's sweaty, nonetheless.
In my experience, a Sparkplug skin is often the real deal. You have a lot of pretenders wearing Soccer skins and Crystal, but Sparkplug skins are killers; more often than not.
Wonder
Wonder is only a sweaty skin because of the number of hoops you would have had to jump through to get it. It was an exclusive skin to those who purchased the Honor 20 phone, but most players bought it from third-party sellers.
This skin was pricey when it hit the open market, and some fans were paying upwards of $50 or $60 to get it. Others got scammed and never saw their money or the skin, again.
Most of the time, the Wonder skin means that a player truly cares about Fortnite, and would go out of their way to secure an exclusive skin.
Bullseye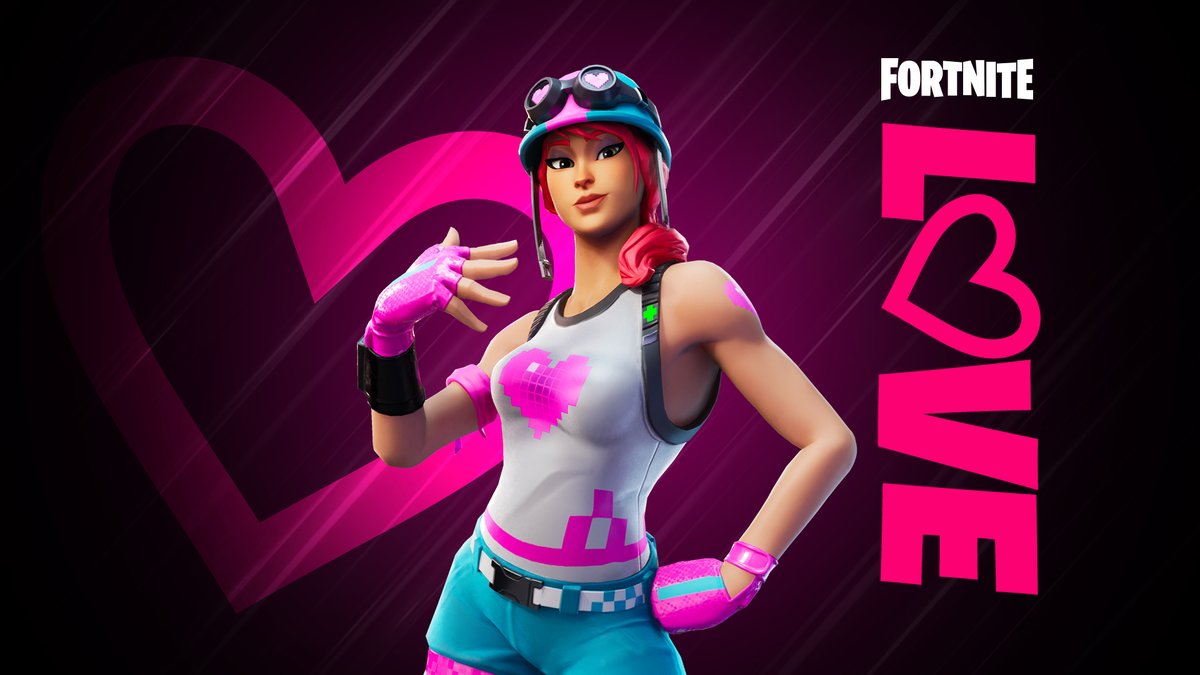 Bullseye has been one of the sweatier skins since it was first released. The recent re-release and additional variant did little to dilute the pool of players with the skin who are trying their hardest.
In fact, Bullseye is one of the hated-on-sight skins in Fortnite, much like the Soccer skins have become.
Cozy Command skins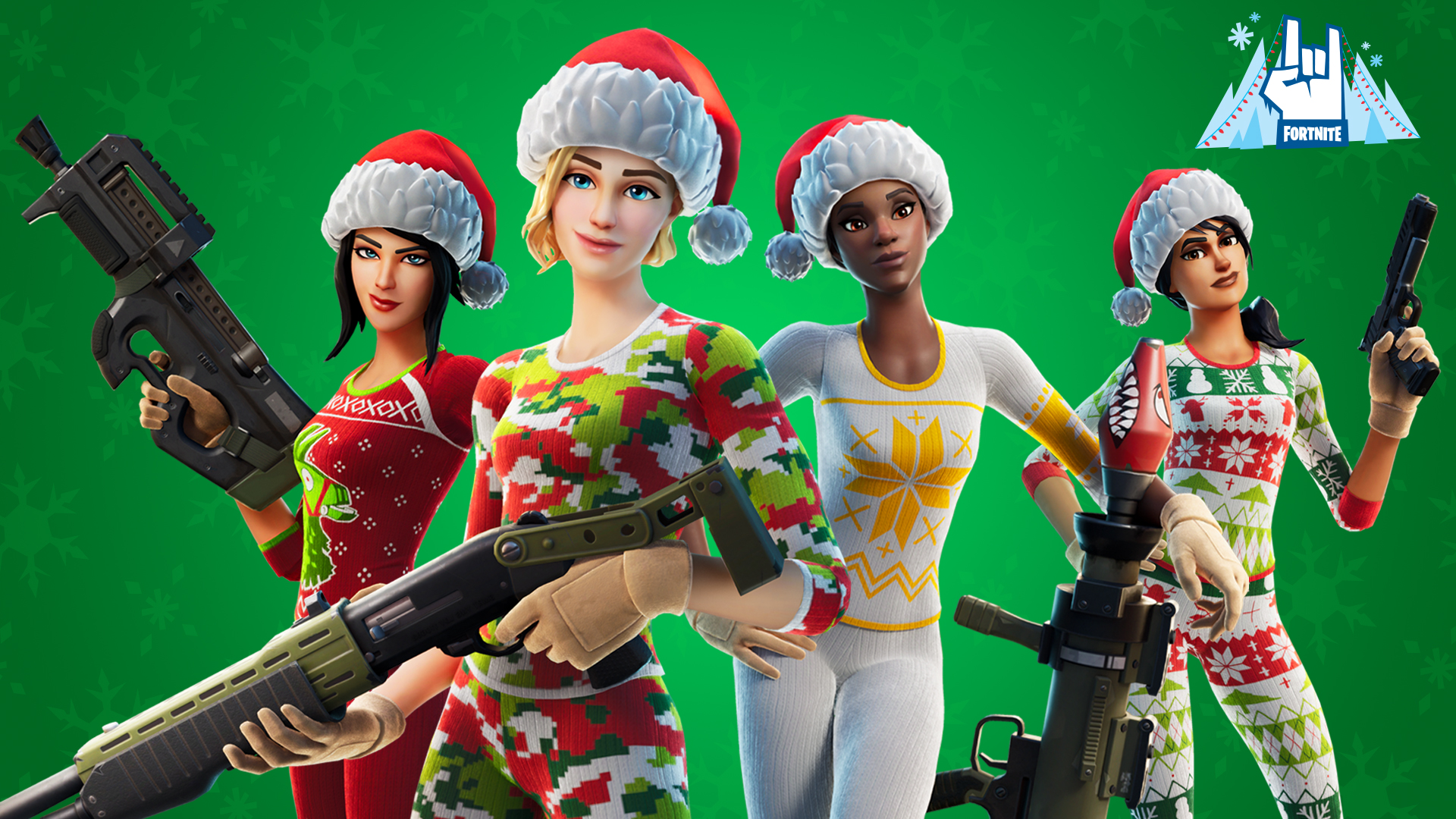 Cozy Commander was introduced this past winter, but it's already rising the ranks as one of the sweatiest skin sets in the game.
Most of the dressed-down skins in Fortnite get the "sweaty" tag, but these are one of the more frequent sights in high-level Fortnite play. If an opponent is wearing one of these, they've probably spent hundreds of dollars on V-Bucks only to main an $8 skin.
Banner Brigade skins
Banner Brigade may have overtaken the Soccer skins in terms of the sweatiest set in Fortnite. They offer substantial value for their price – only 800 V-Bucks with the ability to customize the style – but seem to be dominated by those at the top level.
As is the case with all of the skin sets: it's the female variant that gets most of the clout. Male skins that aren't OG don't get much shine.
Dark Bomber
The skin made popular by FaZe Sway has a legion of fans that exclusively wear the Dark Bomber. OG Fortnite players remember when the Brite Bomber was the scariest skin to face. Now, the Dark Bomber has usurped it.
It's easy to understand why this skin has become such a staple of the try-hard. It calls back to the Brite Bomber days with a twist – being a bit rarer than its Brite cousin.
Aura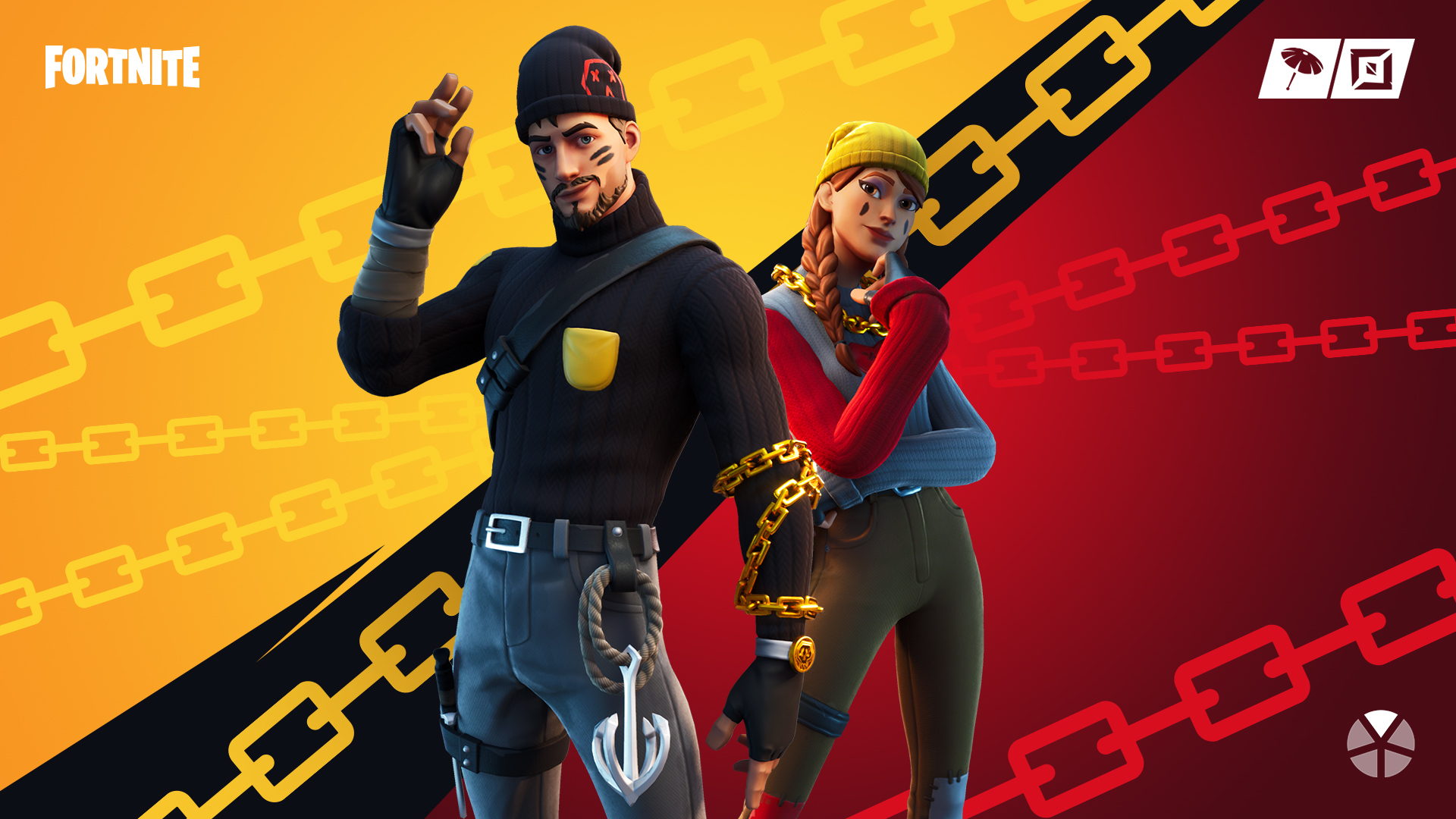 Aura was one of those skins that you knew would be 'sweaty,' and it didn't disappoint. For some reason, Aura became the primary skin of several pro Fortnite players and sweats across the world.
Why is this skin so sweaty? It's hard to tell. All we know is that an Aura either means business or thinks that they're better than they are.
Crystal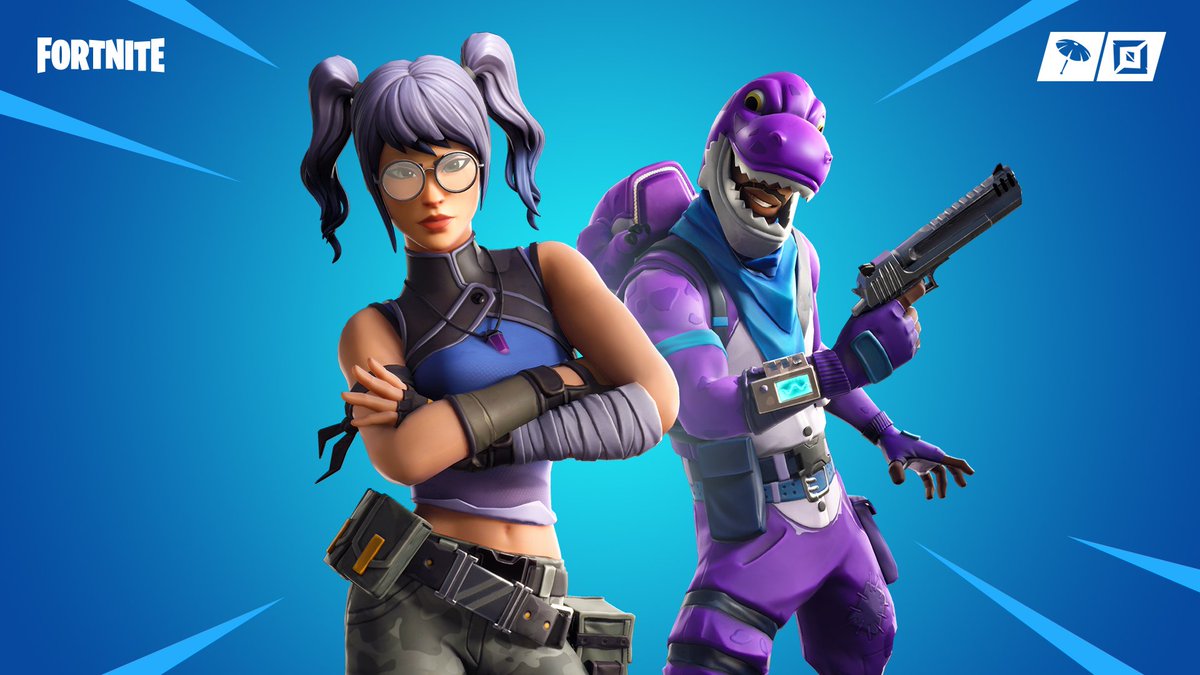 Crystal has, somehow, beat the odds to become the biggest try-hard skin in all of Fortnite. This might be because a ton of pros wear the skin. It's the primary skin for World Cup Solo winner Bugha, as well.
Out of all of the skins in Fortnite, this one has to be the loudest proclamation that a player is trying. You must have at least 150 hours in Creative mode to wear this skin in-game.
So, there you have it: the top-ten sweatiest skins in Fortnite. Sure, we could have included a few more like the numerous no-skin variants, the Elite Agent, etc. but this list will have to do. Let us know which skins we missed in the comments and on Twitter.
How to get the free Surf Strider bundle in Fortnite
Intel has partnered with Fortnite to bring a free Surf Strider bundle to their customers. Here's how to claim it.
Fortnite is no stranger to platform-specific skin bundles, but it's no secret that some platforms have gotten more love than others. PlayStation has several exclusive Fortnite skins with more on the way, while Xbox only has one or two.
PC players have been able to unlock some exclusive skins, but only if they have the right hardware. Epic have partnered with companies like Nvidia to offer their customers free Fortnite skins, but AMD never got any love.
This time around, it's Intel CPU owners on PC who are able to grab an exclusive Fortnite skin. Epic and Intel announced their partnership and a free Surf Strider bundle – including the skin, pickaxe and glider.
As the promotional image says, this bundle is only available for PC players who have Intel Core processors. This means that PC players who have AMD processors are out of luck, in this instance.
Unlocking the bundle is a lot like unlocking all of the other brand-specific Fortnite cosmetics that have come before. You'll need to visit the Intel website at softwareoffer.intel.com/Bonus, create an account, and link it with your Epic Games account.
From there, the Intel Page will run a test to ensure that your PC is eligible and award you with the skin. Here's a video from data miner, Hypex, on how to complete the process.
The website appears to be down at the time of writing and seemed to be that way this past weekend, as well – ever since this promotion became widespread news. This is likely because so many Fortnite players are trying to claim their free skin bundle.
The promotion is set to last until February 2021, so you have plenty of time to claim the skin – even if it takes the website a full week to recover. We'll keep this post updated when the website begins to pick up again.
Fortnite leak points to a buffed Flare Gun returning
The Flare Gun has been buffed in the Fortnite game files, suggesting that its return could be around the corner.
The Flare Gun was Fortnite's first step towards the fire-filled gameplay that we have in Season 4. In Season 3, Epic introduced the Flare Gun to fit with the "stranded" flood theme of the map and Battle Pass. Later, they introduced the ability to set structures on fire and a new item to do just that: the Firefly Jars.
Environmental fires were cited among the reasons Epic swapped to the new physics engine in the first place. Season 4 seems to have capatalized on these new effects, adding Doom's Mystical Bomb and other ways to set your surroundings on fire.
With the introduction of Season 3, however, Epic removed the Flare Gun from the game. It wasn't the most popular item in the rotation, but it still provided some handy utility in the form of marking players in the surrounding area. Still, most of the time, players would pick it up, shoot a shot to see if anyone was around, drop it, and move on.
According to data miner Mang0e, we may not have seen the last of the Flare Gun in Fortnite. The item has undergone some changes in the game files, buffing the duration of marked enemies to 15 seconds.
This isn't the largest buff in the world but it will make the item more viable. The Flare Gun wasn't very useful when it came to dealing damage, so buffing the utility of the gun could influence more people to carry it.
There wasn't anything wrong with the original Flare Gun in Fortnite – you'd be hard-pressed to see too many people complaining about it. The weakness of the gun still seems to be there, however. It doesn't take ammo, so you'll be stuck with ten charges – similar to the Harpoon Gun.
Adding ammo to the Flare Gun might throw it out of balance, so this might be the most significant buff that Epic can add – within reason. Either way, it would seem that the Flare Gun could be making a return. We can guess that we'll see it as early as Fortnitemares or as late as Season 5.
AdvanceClub launch features training from Bugha, MrSavage & more
A new platform, AdvanceClub, launched today – offering coaching and classes from Bizzle, Bugha, MrSavage, and more.
A new esports training website called AdvanceClub has announced its launch today, October 6. The website is aimed at inspiring the advancement in skill levels for gamers of all abilities – from casual to highly competitive.
AdvanceClub is filling the need for reliable and structured training within esports. Although they plan on expanding to all games, their main focus appears to begin with Fortnite. For now, they have signed some of the top players in the game to work with them: Bugha, MrSavage, Bizzle, caster MonsterDFace, and coach ImSpeedyGonzalez.
On launch, AdvanceClub will feature documentary-style video classes from Bizzle, MrSavage, and Bugha along with tips and breakdowns of some of their best performances. The site also features some general tutorials narrated and explained by ImSpeedyGonzalez and MonsterDFace.
Other upcoming features of the site include 1-on-1 coaching, VoD reviews, exclusive Members Cup tournaments, and resources for parents of dedicated competitive players. The group built AdvanceClub "on three pillars: Learn, Train, and play."
"My Advance Class was created so I could give back to my loyal fans and the Fortnite community," Bugha said on his partnership with AdvanceClub.
"Every day on stream I'm asked for advice on things like how to prepare, how to improve, and how to manage different in-game situations. I've partnered withAdvanceClub to create my personal Advance Class as a way to answer all of these questions and make it simple to watch all in one location. I really hope all the lessons and insights I've provided in my Advance Class will be beneficial for all Fortnite gamers and enthusiasts."
"I partnered with AdvanceClub because I believe in their vision of powering the growth of gamers within esports" MrSavage explained, "If I had access to the information in the Advance Classes a few years back, I would've progressed so much faster in my career."
The Advance Pass is available now for $9.99 per month and will give you access to all of the existing and upcoming content for Fortnite and other competitive titles on their roster. You can visit the site here and create an account to get started.