Top 10 sweatiest skins in Fortnite (2020)
What skins inspire the most fear in Fortnite? Let's take a look at the sweatiest Fortnite skins for 2020.
What skins inspire the most fear in Fortnite? Let's take a look at the sweatiest Fortnite skins for 2020.
Terms like "sweaty" and "bot" have become mainstream gamer lingo since Fortnite grew to prominence. They're words that every gamer explicitly understands without needing a definition.
"Sweaty skins" in Fortnite have been a trend since it first came out. In the early days, all skins were sweaty. They showed that you cared enough to spend money on a free game.
Now, with hundreds if not thousands of skins in Fortnite, the "sweaty skin" tag has narrowed, a bit. It also changes with the times. The sweatiest skins in Season 5 are not the sweatiest skins of today.
Let's take a look at the sweatiest skins in Fortnite as of April 2020. This list will likely change, but a few of these will always maintain their stature.
OG Skins
We'll start with the OG skins since these will always be sweaty. Of course, we're talking about the OG Skull and Ghoul Trooper, Renegade Raider, Season 2 skins, etc.
The players who use these skins have been playing Fortnite since the early days – many of them non-stop. They want to show off, and their skins are the first manifestation of that.
Soccer Skins
The Soccer skin market has ebbed and flowed with the availability of the outfit. It used to be the sweatiest skin in Fortnite, hands-down, but constant releases diluted the space for a while.
Now, the Soccer skin is securely back in its place as one of the sweatiest skins in Fortnite. It's been in the mix for a while, but it doesn't look like the "sweaty Soccer skin" tag will ever leave.
Sparkplug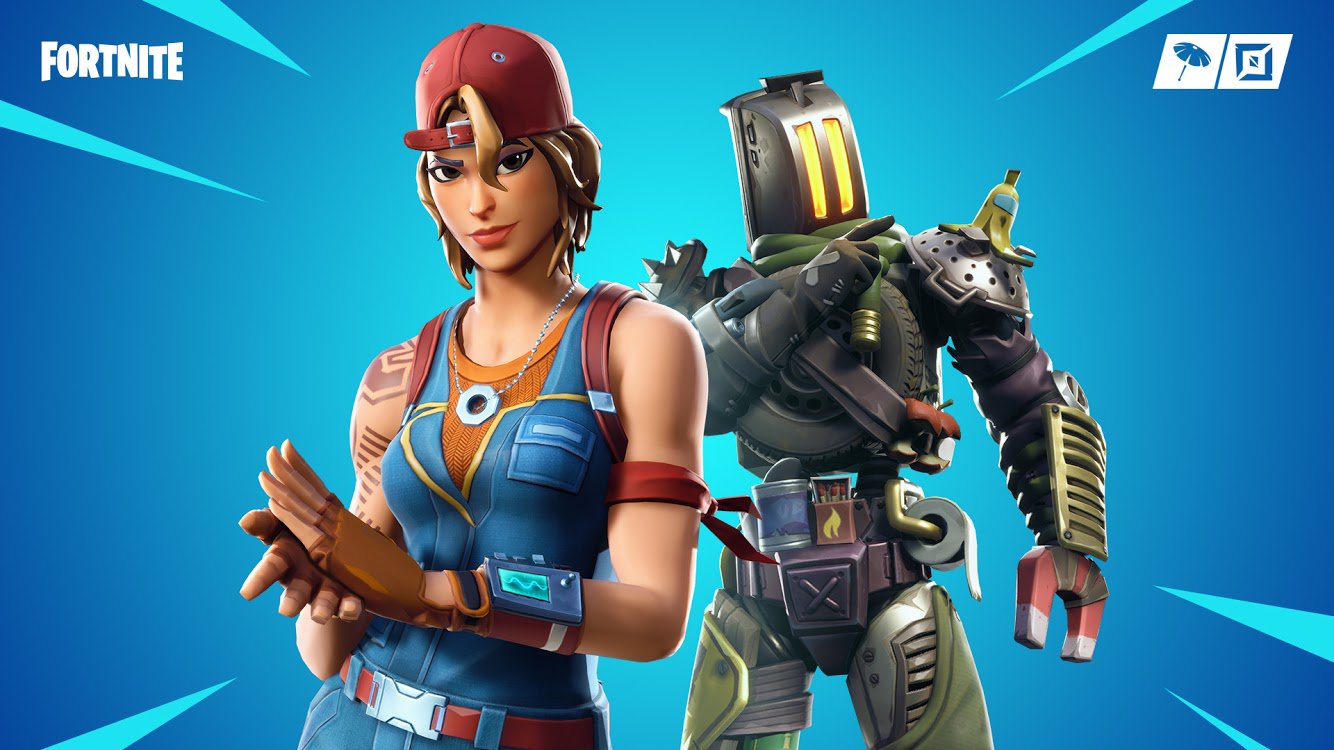 Sparkplug, like a lot of skins on this list, is the skin of a Creative Warrior. It's not as common as some of the others on the list, but it's sweaty, nonetheless.
In my experience, a Sparkplug skin is often the real deal. You have a lot of pretenders wearing Soccer skins and Crystal, but Sparkplug skins are killers; more often than not.
Wonder
Wonder is only a sweaty skin because of the number of hoops you would have had to jump through to get it. It was an exclusive skin to those who purchased the Honor 20 phone, but most players bought it from third-party sellers.
This skin was pricey when it hit the open market, and some fans were paying upwards of $50 or $60 to get it. Others got scammed and never saw their money or the skin, again.
Most of the time, the Wonder skin means that a player truly cares about Fortnite, and would go out of their way to secure an exclusive skin.
Bullseye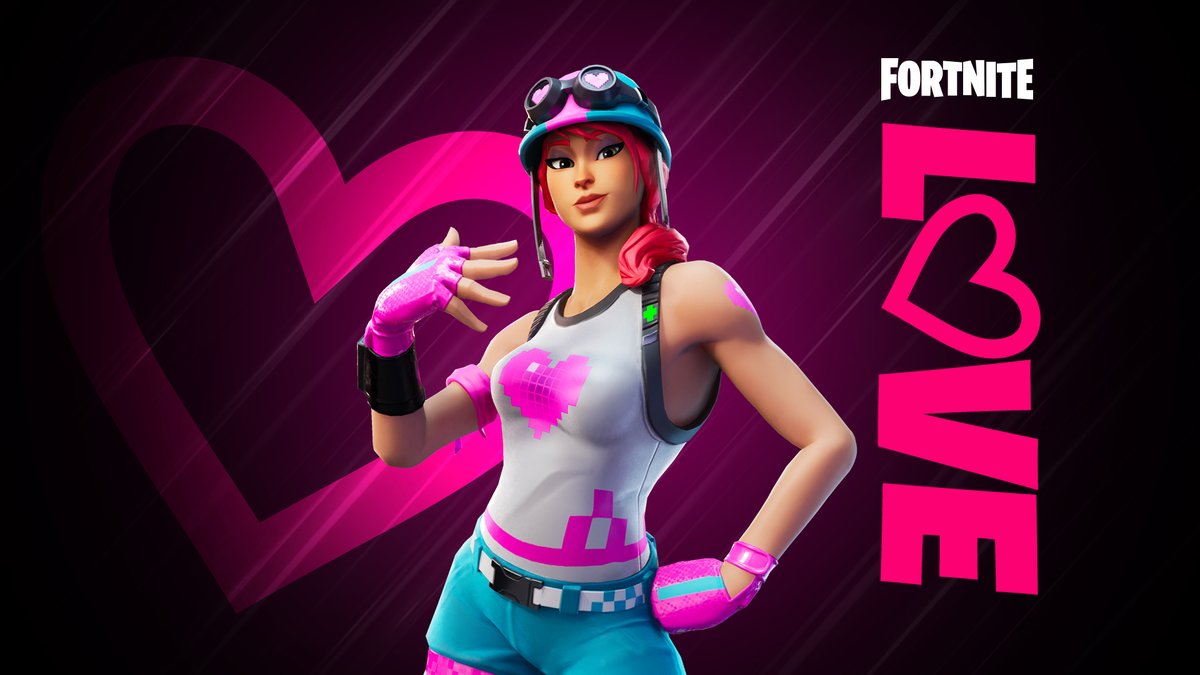 Bullseye has been one of the sweatier skins since it was first released. The recent re-release and additional variant did little to dilute the pool of players with the skin who are trying their hardest.
In fact, Bullseye is one of the hated-on-sight skins in Fortnite, much like the Soccer skins have become.
Cozy Command skins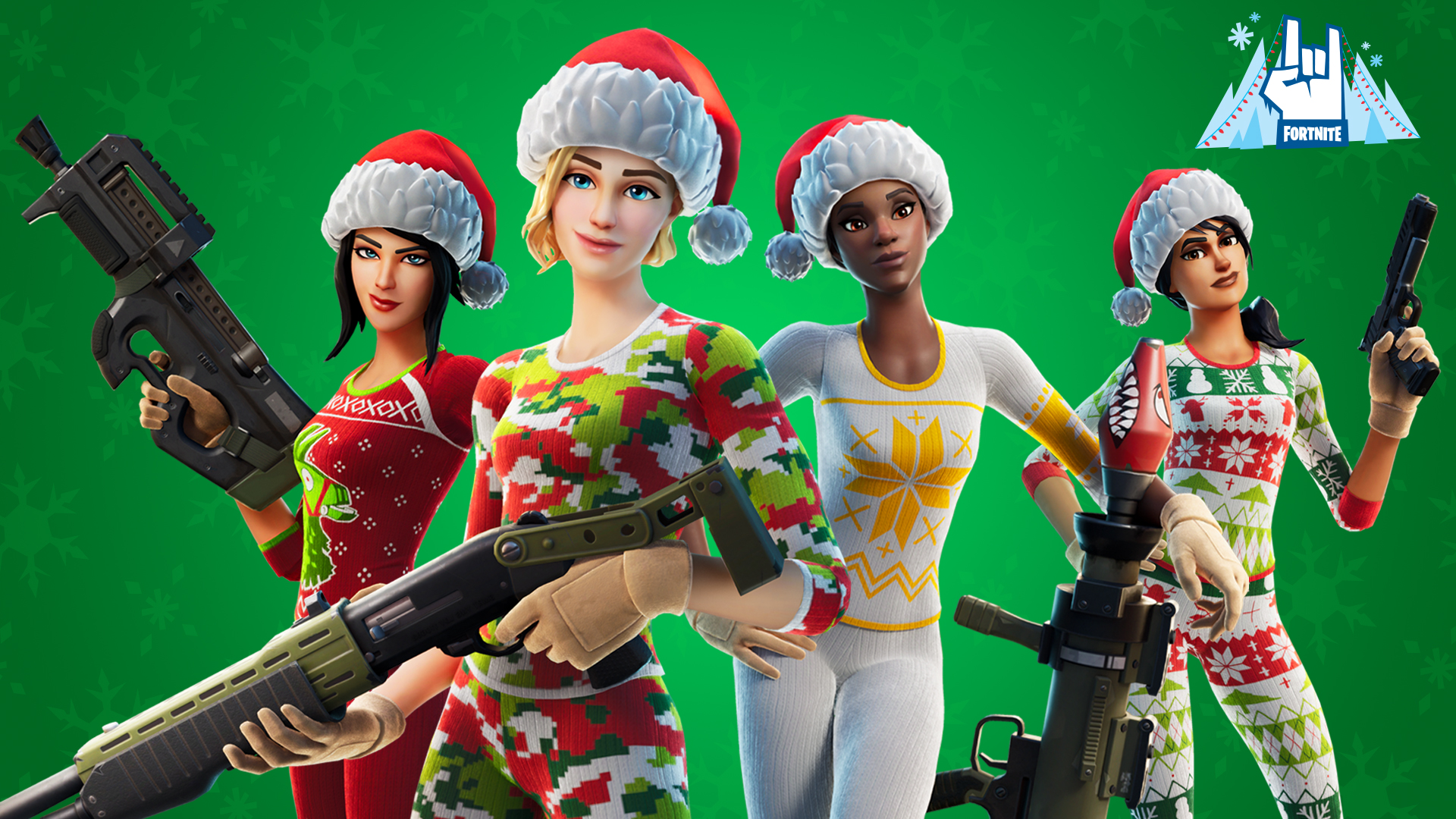 Cozy Commander was introduced this past winter, but it's already rising the ranks as one of the sweatiest skin sets in the game.
Most of the dressed-down skins in Fortnite get the "sweaty" tag, but these are one of the more frequent sights in high-level Fortnite play. If an opponent is wearing one of these, they've probably spent hundreds of dollars on V-Bucks only to main an $8 skin.
Banner Brigade skins
Banner Brigade may have overtaken the Soccer skins in terms of the sweatiest set in Fortnite. They offer substantial value for their price – only 800 V-Bucks with the ability to customize the style – but seem to be dominated by those at the top level.
As is the case with all of the skin sets: it's the female variant that gets most of the clout. Male skins that aren't OG don't get much shine.
Dark Bomber
The skin made popular by FaZe Sway has a legion of fans that exclusively wear the Dark Bomber. OG Fortnite players remember when the Brite Bomber was the scariest skin to face. Now, the Dark Bomber has usurped it.
It's easy to understand why this skin has become such a staple of the try-hard. It calls back to the Brite Bomber days with a twist – being a bit rarer than its Brite cousin.
Aura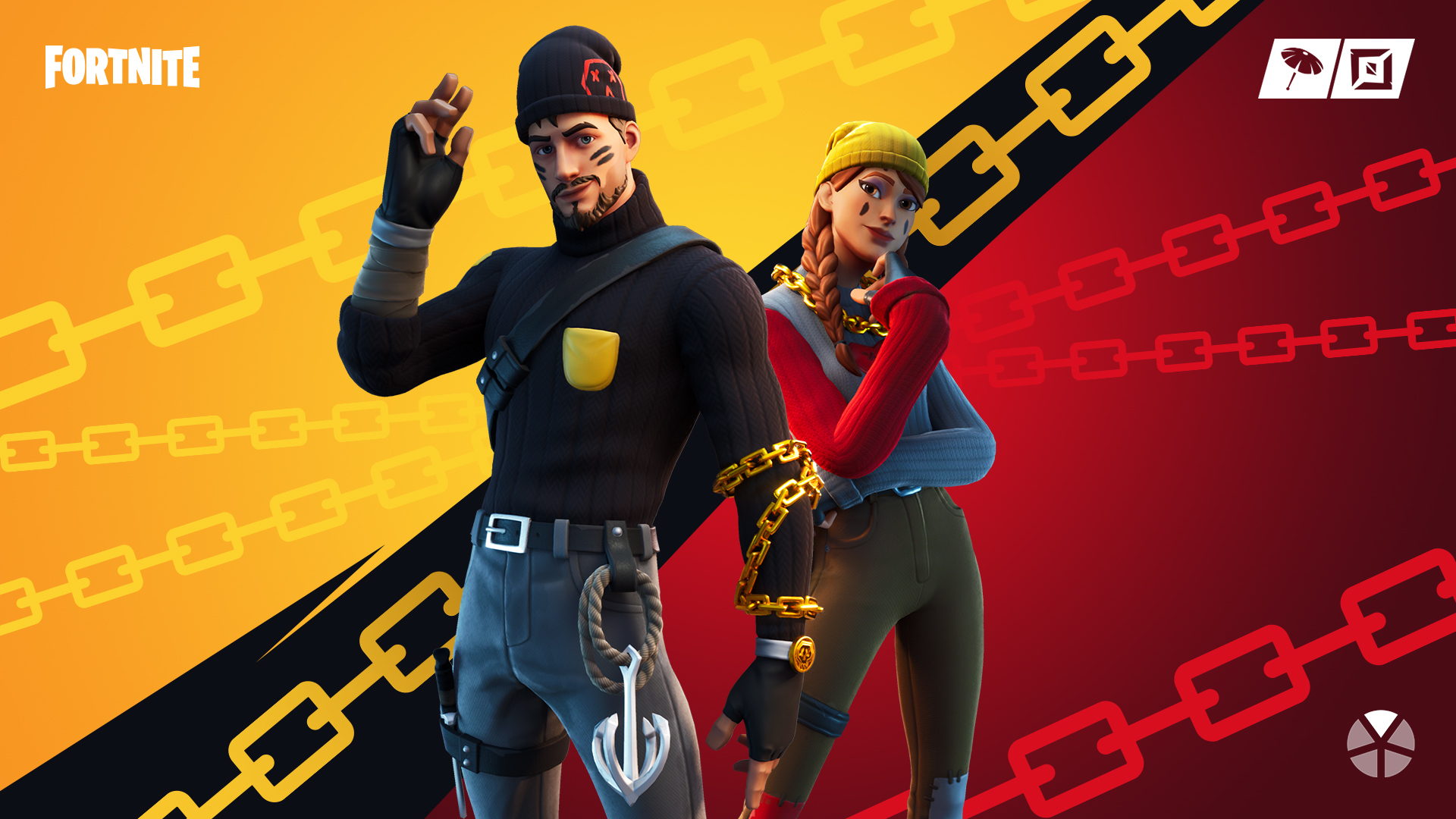 Aura was one of those skins that you knew would be 'sweaty,' and it didn't disappoint. For some reason, Aura became the primary skin of several pro Fortnite players and sweats across the world.
Why is this skin so sweaty? It's hard to tell. All we know is that an Aura either means business or thinks that they're better than they are.
Crystal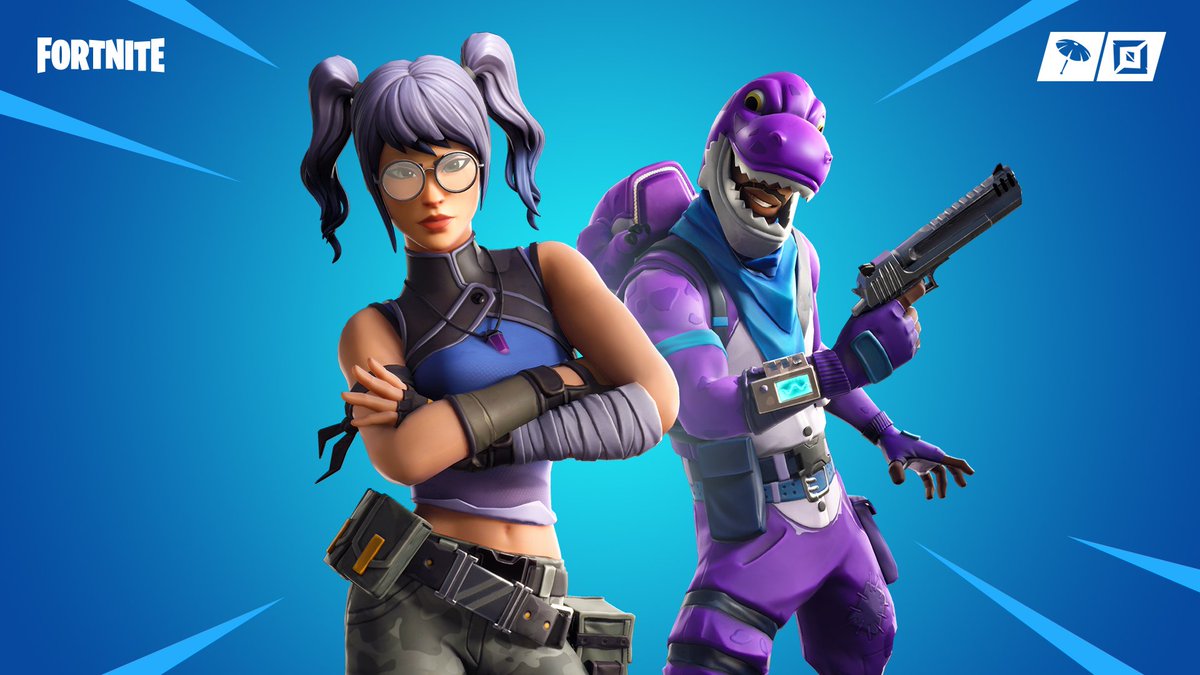 Crystal has, somehow, beat the odds to become the biggest try-hard skin in all of Fortnite. This might be because a ton of pros wear the skin. It's the primary skin for World Cup Solo winner Bugha, as well.
Out of all of the skins in Fortnite, this one has to be the loudest proclamation that a player is trying. You must have at least 150 hours in Creative mode to wear this skin in-game.
So, there you have it: the top-ten sweatiest skins in Fortnite. Sure, we could have included a few more like the numerous no-skin variants, the Elite Agent, etc. but this list will have to do. Let us know which skins we missed in the comments and on Twitter.
Fortnite Season 3 Week 4 Challenge guide
A complete guide to your Fortnite Season 3 Week 4 Challenges.
Week 4 of Season 3 is here, and with it comes a batch of new challenges to complete as we work our way through the Season 3 Battle Pass. Most regular players have passed the level 50 mark and are onto the second half of the Pass. Hopefully, we have some worthwhile Overtime Challenges this season.
Epic have been going easy on us over the past couple of weeks. People forget that Chapter 1 challenges often involved searching through specific POIs to find a needle in a haystack. We still wake up, sweating, thinking about the Fortbyte challenges.
This week, only one of the challenges requires a bit of searching, and we've already covered a guide for this one. You can take a look at all of the Pleasant Park Floating Rings locations here.
Now, let's get into the weekly challenges. This week, we'll be eliminating players at Holly Hedges, searching Chests at Salty, and damaging players at The Authority – among other things.
Search 7 Chests at Salty Springs
3 Eliminations at Holly Hedges
Collect 4 Floating Rings at Pleasant Park
Complete a lap at Motorboat Mayhem
Land at Frenzy Farm and finish Top 25
Collect 200 Metal from Rickety Rig (0/200)
Dance on camera for 10s at Sweaty Sands
Search 7 Ammo Boxes at Steamy Stacks
Deal 500 damage to opponents at The Authority
The only confusing part of this challenge might be the "Dance on camera for 10s at Sweaty Sands" one. You can find the camera to the north of the POI. Look for a canopy hanging over an outdoor film set.
The rest of the challenges will only take a few matches to complete. You could even finish most of them without trying, as long as you land all across the map. We'll be back next week with another challenge guide, so make sure to follow us on Twitter @FortniteINTEL.
Fortnite Party Royale premiere ft. Dillon Francis, Steve Aoki & deadmau5
Epic have announced the premiere of their newest mode, Party Royale, featuring concerts by Steve Aoki, Dillon Francis, and deadmau5.
We first heard about Party Royale in the v12.50 patch. Epic quickly released the mode to all players as a trial-run, at first. Diplo and Major Lazer even hosted a show for the test event.
It was only a matter of time before Epic announced the premiere of the full mode. On May 6, they did just that. Party Royale will premier on May 8 ad 9 PM EST. The show will feature DJs Dillon Francis, Steve Aoki, and deadmau5.
We're not sure when each show will start and how long the premiere will last. We'll likely get some reruns of the shows we missed as well – similar to the multiple showtimes of the Astronomical concert.
These shows in Party Royale will likely be closer to the Marshmello concert than the Travis Scott event. The latter must have taken months of planning to pull off.
Epic announced the Party Royale release date on an Instagram ad, calling all players to tune in and try the new mode.
The introduction of Party Royale is incredibly exciting for the future of the game. Epic want Fortnite to transcend the Battle Royale genre. They want it to be a social hub for gamers, and Party Royale is the first massive step in that direction. We're optimistic about what the future of this mode will bring.
Epic announce $2 million Fortnite Champion Series Invitational
On the heels of the Travis Scott Astronomical event, Epic announce the $2 million Fortnite Champion Series Invitational tournament.
On the heels of the Travis Scott Astronomical event, Epic announce the $2 million Fortnite Champion Series Invitational tournament.
Epic seized the spotlight, yet again, by announcing a new $2 million Fortnite Champion Series (FNCS) Invitational tournament following the massively-successful Astronomical event.
The tournament will begin on May 9 and last for three weeks. Epic will be inviting the top-200 players from each region and platform to compete, once again, for their share of $2 million.
The top 100 players from Chapter 2; Season 2 PC FNCS Finals
The top 100 players from Chapter 2; Season 2 Console/Mobile FNCS Finals
The top 100 players from Chapter 2; Season 1 FNCS Finals
The top 100 players from Season X FNCS Finals
Up to 100 players invited directly by Epic
This is a solo tournament, so each member of the qualified duo teams will likely receive an invite. The 100 invited players will be interesting, as well. We may see people like Ninja, SypherPK, NickMercs, and other streamers who placed outside of the threshold participate in the tournament.
Epic is allowing other players to qualify for the event as well. Open qualifiers begin on May 2 for everyone in Champion League. The top 100 players from each region will earn a chance to compete against the best.
Schedule and scoring
The FNCS Invitational will have a new scoring system, according to Epic. This will be a high-scoring tournament, with placement and kill points substantially increased from other events.
Victory Royale: 33 Points
2nd: 26 Points
3rd: 22 Points
4th: 19 Points
5th: 17 Points
6th: 16 Points
7th: 15 Points
8th: 14 Points
9th: 13 Points
10th: 12 Points
11th – 15th: 9 Points
16th – 20th: 7 Points
21st – 30th: 5 Points
31st – 40th: 3 Points
41st – 50th: 2 Points
51st – 75th: 1 Point
Each Elimination: 4 Points
It will be interesting to see whether or not this new scoring system will speed-up the game. You get a point with each placement in the top-ten, which is probably a good thing. Players won't feel as ripped-off when they die outside of the placement thresholds, here.
You can take a look at the full schedule of the event, below.
FNCS Invitational: Open Qualifier – All Final Times Listed in Game
May 1: Open Qualifier Session 1 [Middle East]
May 2: Open Qualifier Session 2 [Middle East]
May 2: Open Qualifier Session 1 [All Regions Except Middle East]
May 3: Open Qualifier Session 2 [All Regions Except Middle East]
FNCS Invitational – All Final Times Listed in Game
May 8: Week 1 Session 1 [Middle East]
May 9: Week 1 Session 2 [Middle East]
May 9: Week 1 Qualifier Session 1 [All Regions Except Middle East]
May 10: Week 1 Qualifier Session 2 [All Regions Except Middle East]
May 15: Week 2 Session 1 [Middle East]
May 16: Week 2 Session 2 [Middle East]
May 16: Week 2 Qualifier Session 1 [All Regions Except Middle East]
May 17: Week 2 Qualifier Session 2 [All Regions Except Middle East]
May 22: Revert Round [Middle East]
May 22: Revert Round [All Regions Except Middle East]
May 22: Grand Finals Session 1 [Middle East]
May 23: Grand Finals Session 2 [Middle East]
May 23: Grand Finals Session 1 [All Regions Except Middle East]
May 24: Grand Finals Session 2 [All Regions Except Middle East]