As they stand at the time of writing, Shopping Carts in Fortnite are just an afterthought for many players.
Even though they were the first vehicle ever added to Fortnite by Epic Games, Shopping Carts quickly became one of the most useless items across the game.
Limited mobility and seating options on the Shopping Cart saw it get phased out by vehicles such as the ATK, Quadcrasher, and X4 Stormwing as time went on.
This caused Fortnite players to stray away from the Shopping Cart in search of better options, and also has some fans questioning whether or not the vehicle is still in the game.
Yet, it is believed that the Shopping Cart could use a simple upgrade to become useful again. This is put on display perfectly by Reddit user 'FactsMachine1000' with a concept that would turn the Shopping Cart into a way to transport items around the map.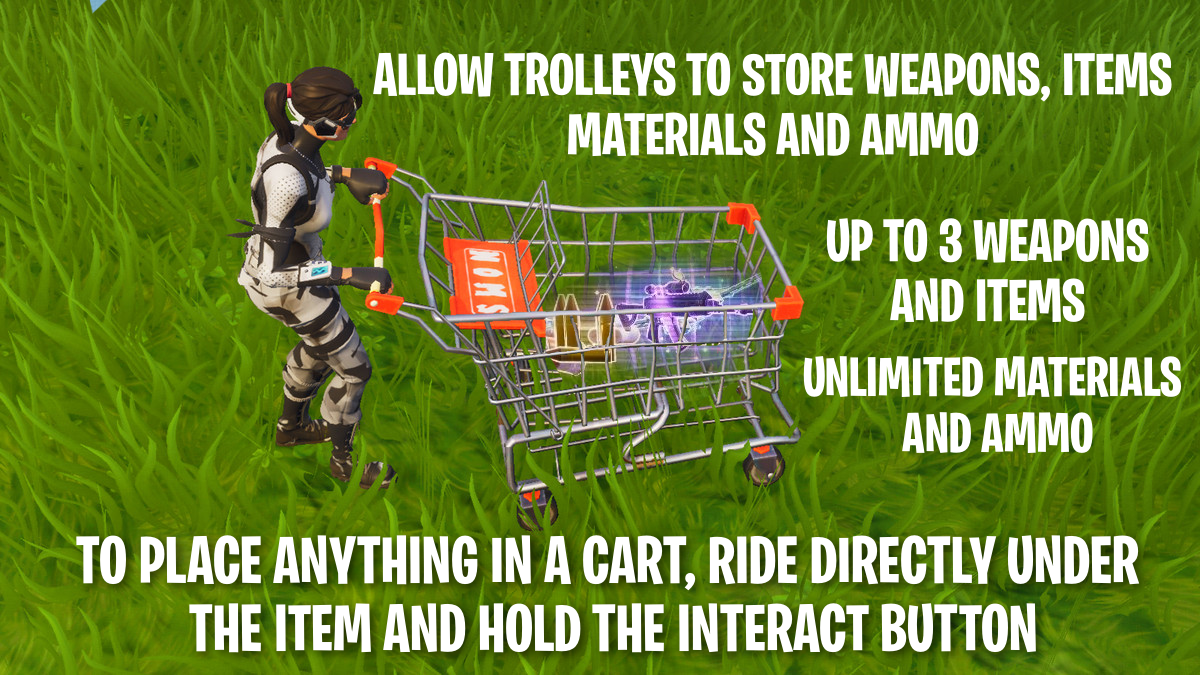 Although the concept mentions being able to hold materials and ammo, the respective 'caps' for these items would make this feature somewhat unnecessary.
Being able to carry more weapons and healing items, however, could be a major game changer for players as the game progresses.
Is this a concept or change that you would like to see implemented in Fortnite? Let us know in the comments below, or by tweeting us at @FortniteINTEL!