Third Creative Showdown team revealed for Fortnite Summer Block Party
Epic Games is trickling out the reveals of the Creative Showdown teams and the latest batch has just been released. Again, you could win a chance to compete with this team by attending E3.
The Fortnite Summer Block Party is an event taking place from June 15th to June 16th and will feature two major community events. On June 15th, Fortnite personalities and players will compete in a massive Creative Showdown event.
The third of the teams has just been revealed by Epic and the competition looks to be one for the record books!
Third Creative Showdown Team
Two teams had been revealed for the Creative Showdown prior to June 4th. Now, the third team's details are out and about!
Our next Creative Showdown Squad for the Fortnite #SummerBlockParty is… #RavensRevenge!@sharshock + @patriota + @raphaeldraccon + E3 Golden Ticket

Join us in LA June 15-16, more info: https://t.co/eWbQ6IHH4g pic.twitter.com/1ScR8XnHoX

— Fortnite (@FortniteGame) June 4, 2019
Team "Raven's Revenge" will consist of:
Sharshock – Youtuber
Patriota – Youtuber
Raphael Draccon – Screenwriter
Again, Epic Games is mixing the worlds of non-gaming and gaming to bring together fans of all creeds! But, remember, you could have a chance to win a spot on the team yourself!
If you are planning on attending the E3 Expo this year, be sure to visit the Epic Games booth. You can enter there for a chance to win a spot on one of the Creative Showdown teams.
Epic Games' booth for the event is located in the South Lobby of the Los Angeles Convention Center. Here's a floor plan of the event:
Fortnite Summer Block Party Info
The Fortnite Summer Block Party takes place on June 15th-16th and you can purchase tickets for the event.
Tickets can be purchased here: Summer Block Party tickets
Epic Games has released additional information about the event and how to get tickets on their blog post.
Via Epic Games –
'Introducing the Fortnite Summer Block Party – a two-day event at the Forum in Inglewood, California celebrating the Fortnite community along with some of your favorite creators and celebrities, like Ninja, Brendon Urie of Panic! At The Disco, Dillon Francis, Kitty Plays, Cray and Jordan Fisher.
On Saturday, June 15, watch celebrities and your favorite streamers battle it out in the first ever Creative tournament! Eight teams of four will be fighting for fame on a new player-made game, designed specially for this event.
On Sunday, June 16, the Fortnite Celebrity Pro-Am returns! Find out which team will take home the Victory Royale, LIVE.
Tickets to attend the Summer Block Party go on sale soon and start at $35. That'll get you access to both days of activities, including the Fortnite Fan Festival! Pre-register for a chance to purchase tickets to Summer Block Party! To pre-register, visit Fortnite's Ticketmaster Verified Fan website, enter your information, and when tickets go on-sale you'll be among the first to be notified. The Ticketmaster Verified Fan program helps us keep scalpers and bots out of the ticketing process to better ensure more Fortnite fans can attend.
Meet more than 20 of your favorite Fortnite characters including Peely, Fishstick, and Brite Bomber. Glide on the island's ziplines, visit the Pirate Ship, or play a round of Fortnite Mini Golf. Get your fill at the Durr Burger, Pizza Pete's, Sofdeez Ice Cream Shop and other in-game eateries brought to life. You can even complete a real-world Battle Pass to earn collectible swag.
Can't make it in person? Don't worry. We'll be streaming both days on Twitch, YouTube, Mixer and more, so you can watch from the comfort of your favorite drop point.
We'll have more details to share over the coming weeks. Keep an eye on our social channels for more information.'
How to make an underwater map work in Fortnite Season 3
"SpongeBob physics" might be the only way that an underwater map will work in Fortnite Season 3.
Fortnite Season 3 is just over a week away, and rumors are swirling about what it will bring. It seems to be all but confirmed that a flood will overtake the map, which has fans equally exciting and worried.
An underwater map could be amazing or it could be awful. Swimming in Fortnite is notoriously inconsistent and annoying. All-water zones are the worst, and we can't imagine a map that's entirely comprised of the water physics from Seasons 1 and 2.
A Fortnite map that's entirely underwater and forces players to swim all of the time would likely be a disaster. It would change the game far too much, and most players would probably be turned off after a couple of weeks – not to mention all of the bugs that would likely arise from this mechanic.
That's why we're predicting something different. We saw a post on Reddit from u/JjGuyy0 that perfectly illustrates what we think will happen when Season 3 comes out.
Instead of swimming and floating under the water, we're predicting what JjGuyy0 calls, "SpongeBob physics." Even if the crossover doesn't happen, his presence can be felt through the gameplay.
What we mean by this is that players won't float. Instead, the underwater part of the map will act like the normal map – as is the case in SpongeBob. Players will sink to the bottom and use new water-based vehicles to move around.
We heard rumors about a shark vehicle, but the specifics from JjGuyy0 are only speculation. The mechanics of the islands make sense, however, and we expect to see something similar to what u/JjGuyy0 has proposed.
In our opinion, "SpongeBob physics" is the only way to make an underwater Fortnite map work. It will change little other than the aesthetics of the map, which will be a perfect breath of fresh air for the community. Let's hope that we're right.
Fortnite Season 3 leaked teaser finally reveals map flood
It looks like the leaked Fortnite Season 3 map flood is going to happen.
Epic Games have kept their cards firmly close to their chest during the course of the current season, dropping small hints about a water theme in Season 2 with puddles appearing and the likes, but nothing concrete.
That, and the fact that several swimming animations have been leaked by data miners.
Anyway, those looking for something that explicitly tells us that the map is going to be taken over by water might well have got their wish, as the PlayStation Store appears to have revealed the next game icon.
As seen below, in the top left corner, the bus that usually drops us all off high into the sky is actually right next to the water – suggesting sea levels will soon rise in-game. The teaser can be seen on this page, at the time of writing.
Clearly, that's going to bring some sweeping map changes as well – you would think.
Some players have even taken a different view on the situation, since the leak surfaced, suggesting that a crossover between the battle royale game and Bikini Bottom – from the Spongebob Squarepants series – might be on the cards.
Whether or not that comes to fruition remains to be seen, but we know one thing for sure. Things are about to be given a serious shakeup, if this leak is anything to go off.
Fortnite leaks point to underwater swimming coming in Season 3
Swimming underwater may be a permanent feature coming to Fortnite Season 3.
Early leaks of underwater swimming in Fortnite came to the game files several patches ago. Naturally, this led to the assumption that we'd be able to dive underwater in future Fortnite seasons.
These hopes were dashed when the Astronomical event happened. We swam underwater during this event, and most fans assumed that this would be the bulk of our undersea travel.
A couple of updates later, in v12.61, we saw the ability to swim underwater updated, yet again. When you combine this with the unconfirmed leaks covering Season 3, all signs are pointing to the ability to swim underwater in the next Fortnite Season.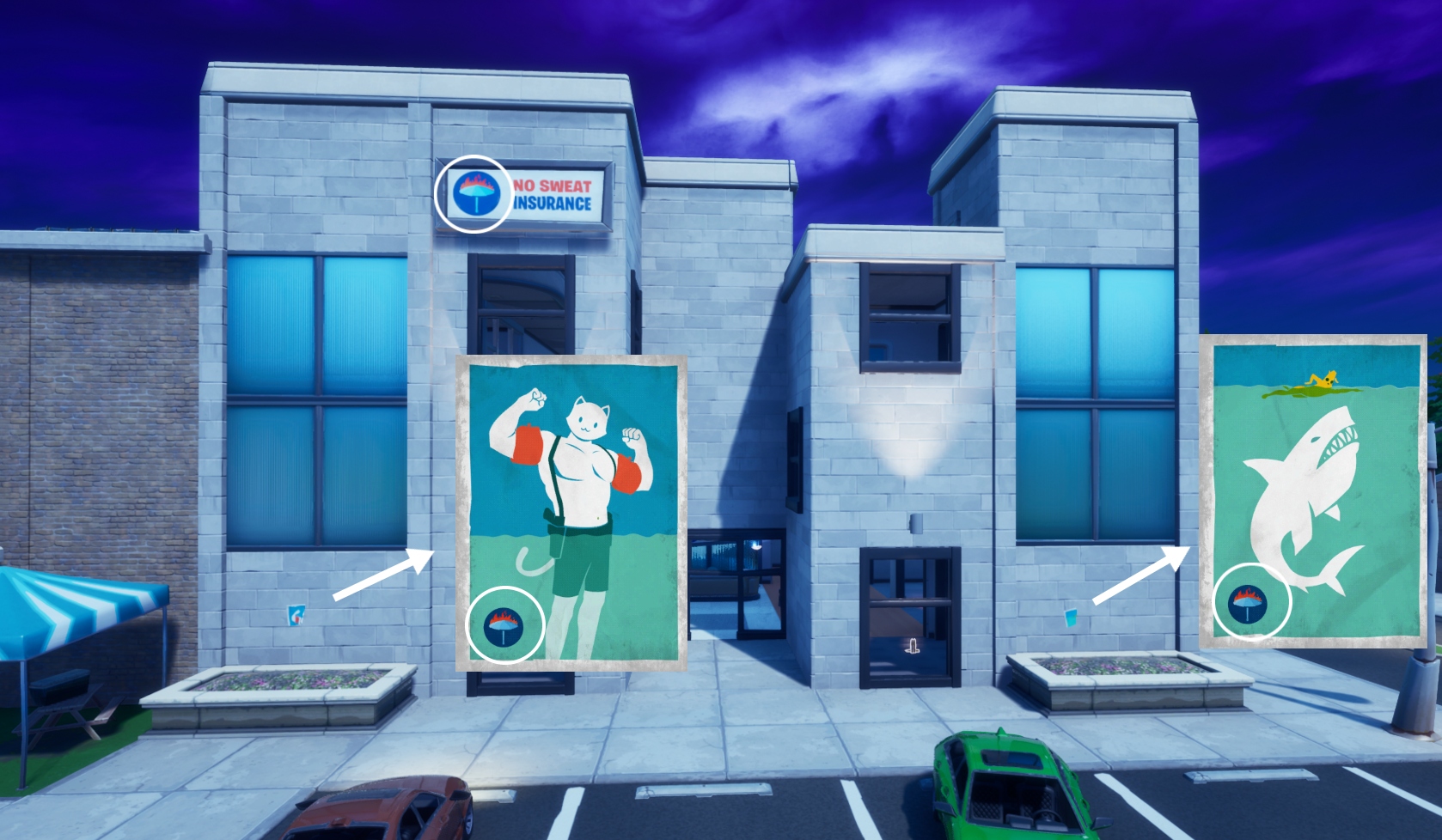 Several data miners covered the new strings in the game files. After a bit of digging, they came up with the animation, itself.
As you can see from FortTory's tweet, this animation is different from the normal swimming animation. You can dive, swim, and float in place while underwater.
There are still a ton of questions to be answered on this front. Will we able to swim underwater indefinitely or will we have an oxygen meter? Will this only be allowed on certain areas of the map? Does this mean we're getting an underwater POI?
Underwater swimming has always been a difficult concept in gaming. Unfortunately, it could lead to a host of bugs and issues if there are some blind spots in development. Let's hope for the best, though, and trust Epic to get it right.