The US Army is starting a Fortnite Esports Team
In an attempt to create awareness about the Army and the opportunities it provides, the United States Army has decided to begin an official Esports Team which will include Fortnite players.
Staff Sergent Meaux with the US Army took to Reddit to make the announcement. The US Army plans to launch two new competitive outreach teams, one of which is an Eports team.
Soldiers have expressed a strong desire to represent the Army in competitive gaming, this initiative will help make our soldiers more visible and relatable to today's youth.
Fortnite, alongside other Esports titles, are expected to have their own US Army Teams.
We're currently working the finer details on the harder games such as Fortnite, to get the most effective way to rank players.
This is definitely an interesting decision, what are your thoughts? Like it or not, it's amazing to see the outreach and impact Fortnite's Battle Royale mode has on society.
Fortnite Season 3 leaked teaser finally reveals map flood
It looks like the leaked Fortnite Season 3 map flood is going to happen.
Epic Games have kept their cards firmly close to their chest during the course of the current season, dropping small hints about a water theme in Season 2 with puddles appearing and the likes, but nothing concrete.
That, and the fact that several swimming animations have been leaked by data miners.
Anyway, those looking for something that explicitly tells us that the map is going to be taken over by water might well have got their wish, as the PlayStation Store appears to have revealed the next game icon.
As seen below, in the top left corner, the bus that usually drops us all off high into the sky is actually right next to the water – suggesting sea levels will soon rise in-game. The teaser can be seen on this page, at the time of writing.
Clearly, that's going to bring some sweeping map changes as well – you would think.
Some players have even taken a different view on the situation, since the leak surfaced, suggesting that a crossover between the battle royale game and Bikini Bottom – from the Spongebob Squarepants series – might be on the cards.
Whether or not that comes to fruition remains to be seen, but we know one thing for sure. Things are about to be given a serious shakeup, if this leak is anything to go off.
Fortnite leaks point to underwater swimming coming in Season 3
Swimming underwater may be a permanent feature coming to Fortnite Season 3.
Early leaks of underwater swimming in Fortnite came to the game files several patches ago. Naturally, this led to the assumption that we'd be able to dive underwater in future Fortnite seasons.
These hopes were dashed when the Astronomical event happened. We swam underwater during this event, and most fans assumed that this would be the bulk of our undersea travel.
A couple of updates later, in v12.61, we saw the ability to swim underwater updated, yet again. When you combine this with the unconfirmed leaks covering Season 3, all signs are pointing to the ability to swim underwater in the next Fortnite Season.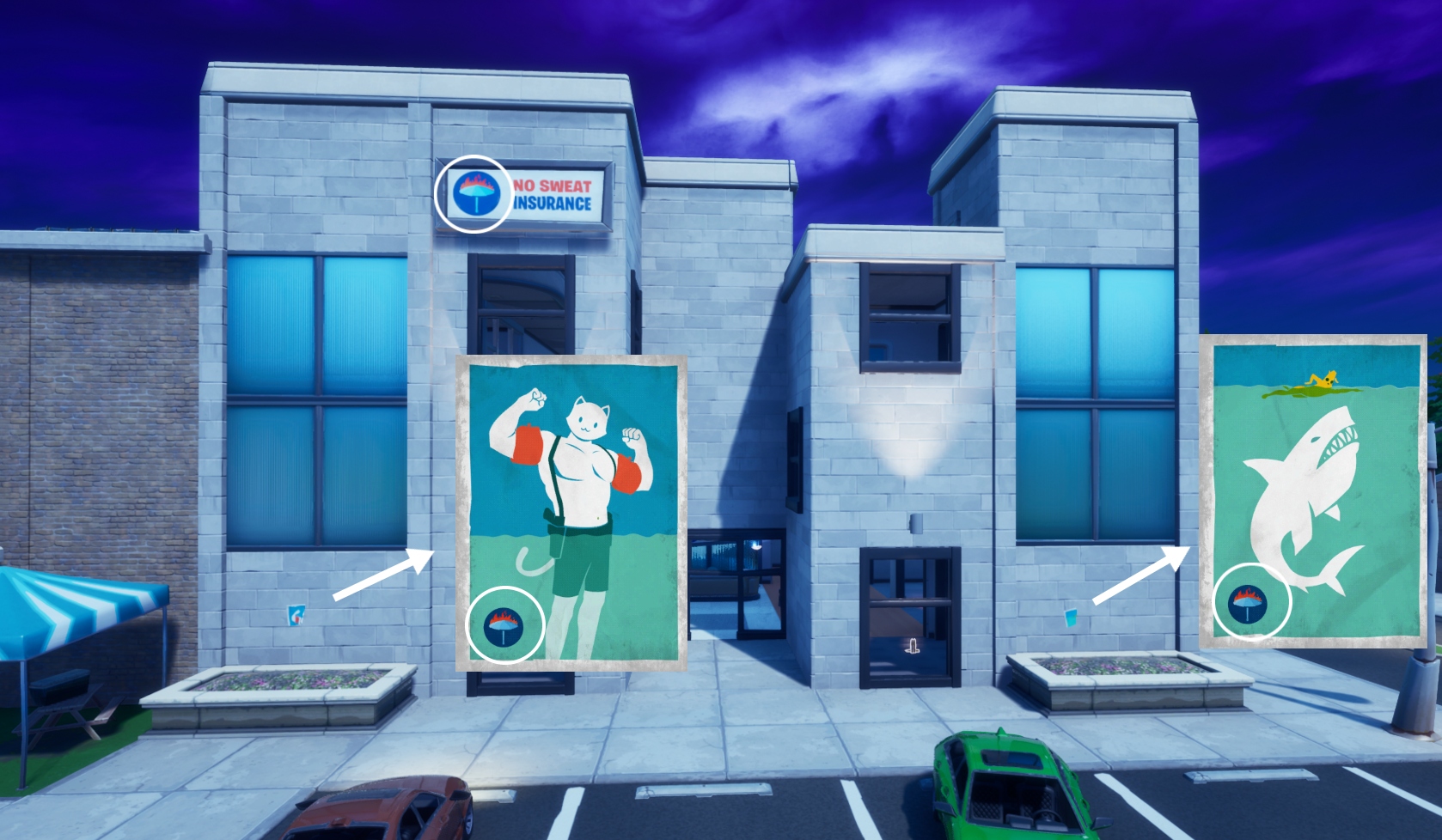 Several data miners covered the new strings in the game files. After a bit of digging, they came up with the animation, itself.
As you can see from FortTory's tweet, this animation is different from the normal swimming animation. You can dive, swim, and float in place while underwater.
There are still a ton of questions to be answered on this front. Will we able to swim underwater indefinitely or will we have an oxygen meter? Will this only be allowed on certain areas of the map? Does this mean we're getting an underwater POI?
Underwater swimming has always been a difficult concept in gaming. Unfortunately, it could lead to a host of bugs and issues if there are some blind spots in development. Let's hope for the best, though, and trust Epic to get it right.
Fortnite v12.61 patch notes: aim assist changes, bug fixes & more
Take a look at everything that changed in the Fortnite v12.61 patch notes.
The Fortnite v12.61 content update released this morning, which marks the final update of Fortnite Season 2. It was a small patch and one that was largely geared toward preparing the game for the rumored Doomsday event.
Most of the interesting parts of v12.61 came in the form of leaks, which we'll cover in some separate articles. There were a few above-board changes, though. We'll delve into them here.
Aim assist changes
The most noteworthy change was to controller aim assist on all platforms. This one is tricky since we need to rely on community reporting to tell exactly what's different.
Early reports had it that close-range aim assist was lowered by 20%, mid-range aim assist was lowered a bit, and long-range aim assist was buffed. Our early testing shows very little difference from the old system, however. Casual players probably won't notice a difference, but we'll have to wait and see.
Storm the Agency Challenges
Storm the Agency will, almost certainly, be the last batch of challenges before Season 3. We aren't getting any Overtime Challenges, so these will have to do.
The new challenge set has not been released at the time of writing but should be available later today or this week. They may be released as late as Thursday, ahead of the Doomsday event. We'll cover the challenge tutorial in a separate guide.
Storm Circles
Epic appear to have changed storm circles in the v12.61 update, as well – at least in public matches. The first phase of the storm closes much more quickly – but on a larger circle. The circle then gets much smaller, causing some players to have to rotate, quite quickly.
The circles aren't perfect, either. Just take a look at this tweet from broadcaster AussieAntics. We'll have to wait and see how this shakes out.
Bug Fixes
There weren't too many bug fixes in this patch. The biggest issue that was addressed was the inability to refund the Dragacorn Glider for some players. Here's everything that was fixed in v12.61:
Numbers not changing on sports-themed Outfits
Unable to refund Dragacorn Glider
iOS players hitching at high rate
We'll update this post with any additional changes that surface as more players get their hands on the new patch. This was a small one, though, and largely focused on adding the Doomsday Device to the game.