The first in-game Fortnite Season 3 teasers are here
We may be a month away from the Fortnite Season 3 release date, but the first in-game teasers are already entered the game.
Epic have already announced that they extended Fortnite Chapter 2 Season 2 into June. This puts the release date of Season 3 on June 4 – more than a month away.
That doesn't mean that Epic aren't giving us a few crumbs to keep us interested. They added a couple of new posters to the No Sweat Insurance building in Lazy Lake with the v12.50 update. These posters show Meowscles standing in water, Peely swimming away from a shark, and a house on a floatation device.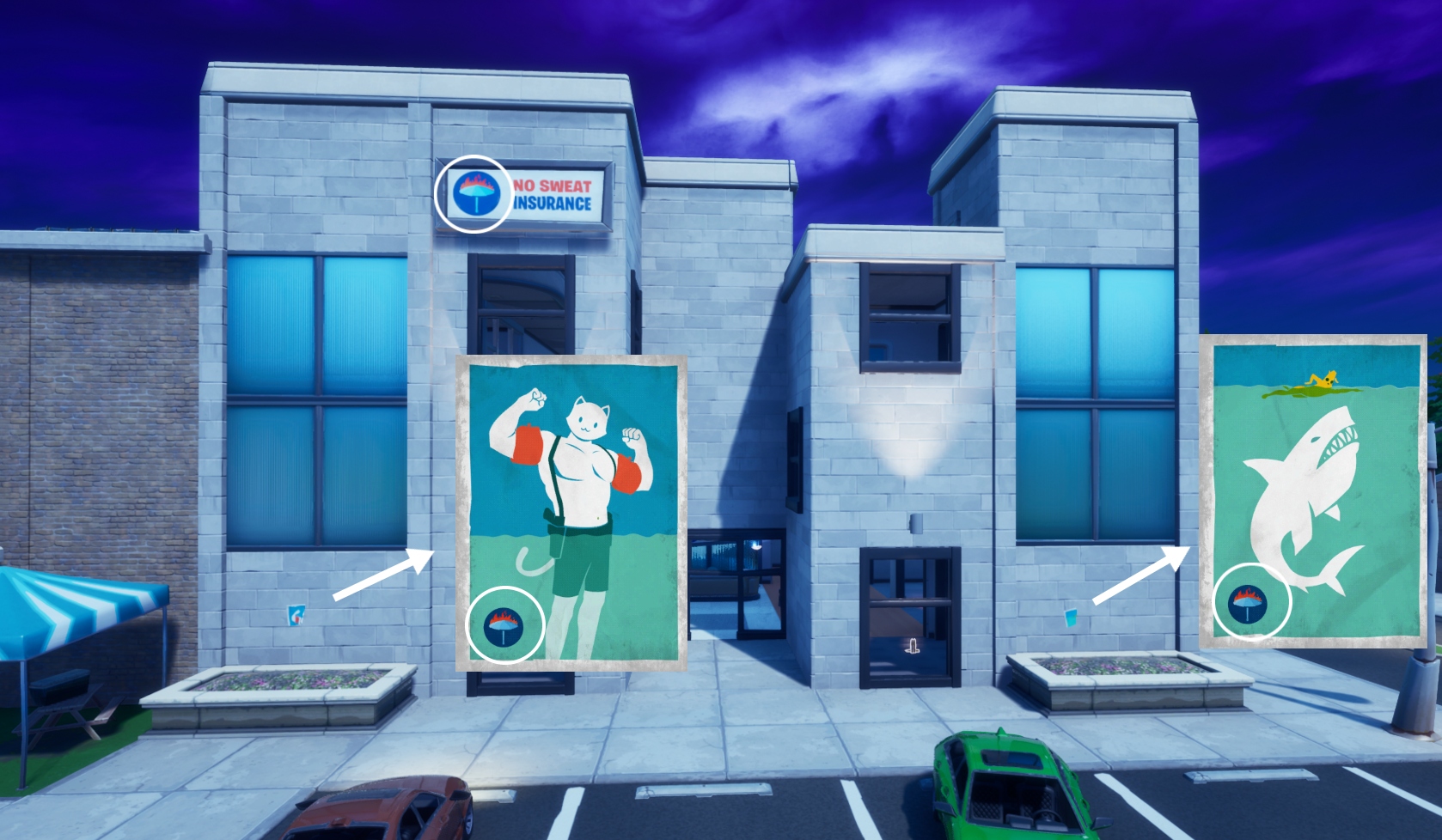 When you see these posters, by themselves, you could say that they point to anything. The reason that we know they're related to Season 3 is because of their tags in the game files.
Data Miner @FortTory revealed that these posters are listed as S_13_Poster_Teasers in the v12.50 game files. Clearly, Season 3 is going to lean into the aquatic theme.
Many fans assumed that a massive flood would be part of Chapter 2 Season 2. As it appears, however, Season 3 will be the one to bring more water to the map.
There's also been some speculation relating to the underwater swimming animation we experienced during the Travis Scott concert. We don't know if this will be a permanent part of the game, but a water-themed season would be the perfect time to add it.
There has also been a couple of leaks relating to fire in Season 3, which is corroborated by the flaming umbrella in the bottom-left corner of these posters. If these leaks are true, then we'll be able to see buildings ablaze in Season 3.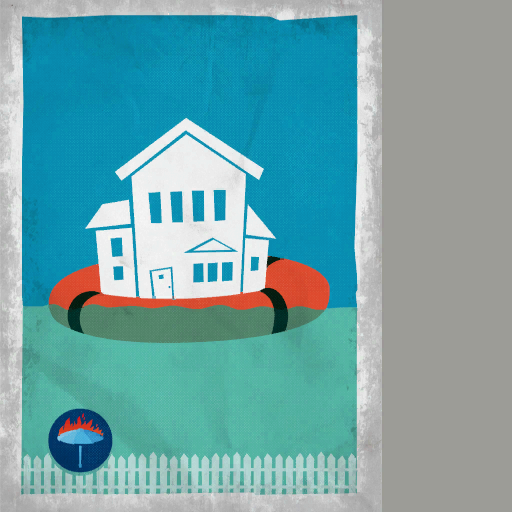 As we said, we still have to wait another month+ for Season 3 to come out. We'll likely see several more teasers before that time, which will give us more insight into what to expect.
Fortnite Crew subscription could be getting some huge upgrades
Fortnite Crew subscribers could be in for some massive updates soon, including potential access to streaming services.
A new Epic Games survey reveals some possible upgrades for the Fortnite Crew subscription, including bundles with streaming services, Save the World rewards, and more.
The Fortnite Crew subscription was introduced at the beginning of Chapter 2 Season 5 and has been a relative hit ever since. Most regular Fortnite players find that the value of the Battle Pass, a skin, and 1,000 V-Bucks justifies the $11.99 price tag – at least once per season.
Epic aren't ending things here, though. A recent survey sent to some Crew subscribers reveals future plans that Epic have for their new subscriptions service.
Fortnite Crew upgrades
The aforementioned survey included questions about previous Crew bundles along with an inquiry about additional features that players want to see. Among these options were Save the World rewards, extra cosmetics or currency, and bundles with streaming services.
The last option might be the most interesting of the bunch. Epic have already partnered with Disney+, giving players two months of the service for free with any Fortnite purchase. With this new idea, there could be a world where Fortnite Crew subscribers get a free Disney+, Hulu, or Netflix subscription with their Fortnite bundle.
We don't know how likely this is to happen or when it could roll out, but the survey makes it clear that something of the sort is already on Epic's radar and is, at least, possible.
It's good to know that Epic are continuing to evolve the Crew pack as the year goes on. By the end of 2021, Crew subscribers could get content for other games, STW rewards, special offers, or access to a premium streaming service.
We'll keep you posted if/when any of these changes are announced by Epic. Until then, follow us on Twitter @FortniteINTEL so you never miss out on any of the latest Fortnite news.
Fortnite X Batman comic confirms Season 6 Deathstroke skin
The cover art for a new Fortnite X Batman comic reveals a new character coming to Fortnite Season 6: Deathstroke.
Fortnite Season 6 hasn't done away with the crossovers. Rumors have it that Deathstroke will be the next DC character folded into the Fortnite universe.
Fortnite has transcended video games in a number of ways. You can already see characters playing Fortnite in film and TV, but now you can see the characters of the game in the comic book medium.
Epic Games have a longstanding partnership with DC Comics. We've had several DC characters enter Fortnite, but now we're seeing the reverse happen – Fortnite characters are entering DC Comics.
DC and Epic have partnered on a new comic book series, bringing the two worlds together.
Not all of the comics have been released at the time of writing. Some of them have, though, and have already given us some information about what will come to Fortnite. For instance, one of the comics revealed new Batman skins and a Batcave POI hitting the island.
Now, the cover art for the fourth installment of the comic shows a character we've never seen in Fortnite before: Deathstroke. As data miner ShiinaBR previously leaked, this is almost certainly a future Fortnite X DC crossover skin.
We expect to see this character enter Fortnite during Season 6. Epic could even include a Deathstroke tournament, giving players the chance to earn the skin for free. They've already done this with several crossover skins in the past, including The Flash.
We'll keep you posted when we learn more about this potential crossover skin. For now, it seems far more likely than not that we're going to see Deathstroke in Season 6.
Did The Rock just tease a Fortnite Season 6 collab?
Dwayne 'The Rock' Johnson's cryptic Instagram video has led fans to speculate that he will be a part of Fortnite Season 6's Foundation.
Dwayne 'The Rock' Johnson posted a cryptic video to his Instagram page, potentially hinting at a crossover in Fortnite Season 6.
Fortnite Season 6 is less than a week old, but fans are already wondering what surprises are in store for the latest Fortnite season.
In Season 5, Epic went all-in with their crossovers, bringing in characters from film, TV, and other video game franchises. It's still too early to tell if Season 6 will follow the same path.
We might be past the bounty hunters of Season 5, but that doesn't mean that the collaborations have ended. Fortnite fans saw a video that Dwayne 'The Rock' Johnson posted to his Instagram page that they think hints at a link between the entertainment legend and Fortnite's new Foundation character.
The Rock posted a video on March 16, the same day that Season 6 released. In the video, he said that it was a "big day" for him and a certain community. "There's connective tissue between that world and my world," he told his followers.
"This is all done to strengthen and evolve and grow the power and the force known as 'The Foundation,'" he said before giving his signature single-eyebrow lift to the camera.
As fans of Fortnite lore know, The Foundation was the character who was introduced during the Season 6 cinematic trailer. He is, undoubtedly, the leader or the founder of The Seven.
We don't know whether to assume that this post means that The Rock is The Foundation character or if he'll play another member of The Seven. The video is cryptic, so it's hard to tell exactly what it means.
Data miners have, reportedly, also found a file with the name 'DJ' underneath The Foundation in the Season 6 game files. This could, of course, be a reference to Dwayne Johnson's initials.
We still have no idea what this post could mean. It could be a coincidence, a red herring, or a legitimate teaser for a future crossover.
That's all we know for sure, but we'll keep you updated when we hear more teasers, speculation, or official word from Epic Games.
Image Credit: Epic Games, u/SmearReddit