The first in-game Fortnite Season 3 teasers are here
We may be a month away from the Fortnite Season 3 release date, but the first in-game teasers are already entered the game.
Epic have already announced that they extended Fortnite Chapter 2 Season 2 into June. This puts the release date of Season 3 on June 4 – more than a month away.
That doesn't mean that Epic aren't giving us a few crumbs to keep us interested. They added a couple of new posters to the No Sweat Insurance building in Lazy Lake with the v12.50 update. These posters show Meowscles standing in water, Peely swimming away from a shark, and a house on a floatation device.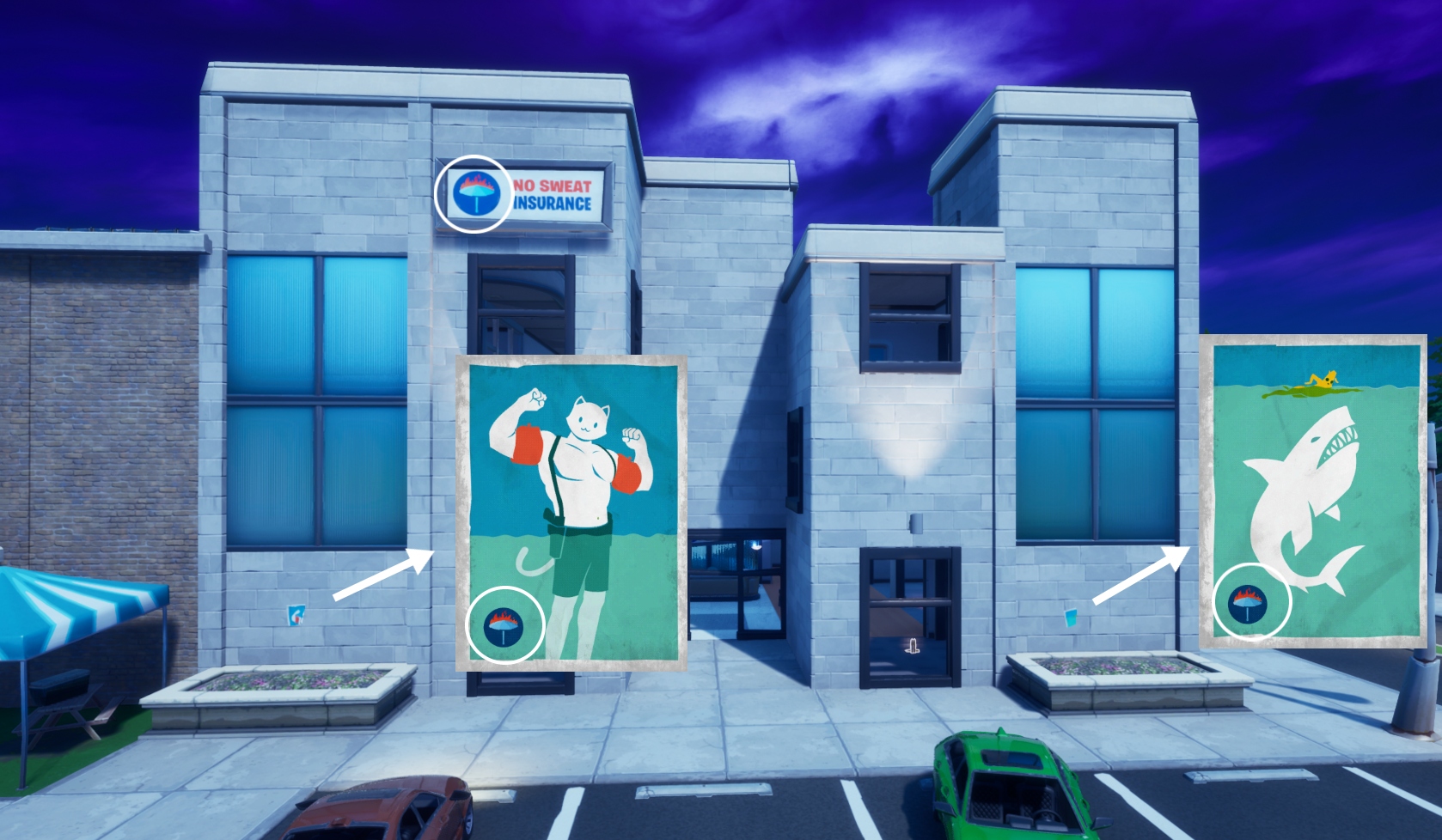 When you see these posters, by themselves, you could say that they point to anything. The reason that we know they're related to Season 3 is because of their tags in the game files.
Data Miner @FortTory revealed that these posters are listed as S_13_Poster_Teasers in the v12.50 game files. Clearly, Season 3 is going to lean into the aquatic theme.
Many fans assumed that a massive flood would be part of Chapter 2 Season 2. As it appears, however, Season 3 will be the one to bring more water to the map.
There's also been some speculation relating to the underwater swimming animation we experienced during the Travis Scott concert. We don't know if this will be a permanent part of the game, but a water-themed season would be the perfect time to add it.
There has also been a couple of leaks relating to fire in Season 3, which is corroborated by the flaming umbrella in the bottom-left corner of these posters. If these leaks are true, then we'll be able to see buildings ablaze in Season 3.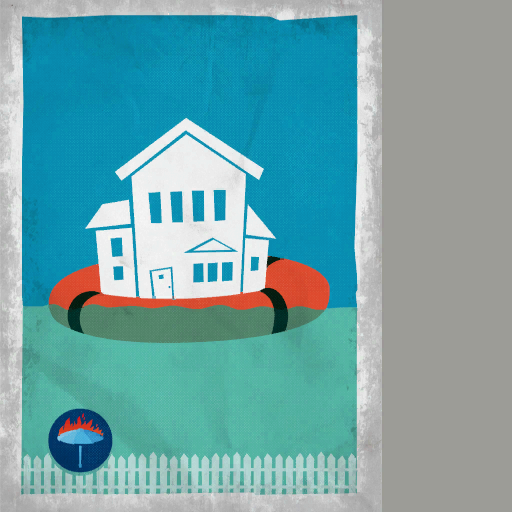 As we said, we still have to wait another month+ for Season 3 to come out. We'll likely see several more teasers before that time, which will give us more insight into what to expect.
Spider-Man could be coming to Fortnite Season 4
New Fortnite leaks suggest that Spider-Man and Carnage could be making their way to the Fortnite Item Shop in Season 4.
Fortnite Season 4 released yesterday, August 27, and fans are already looking forward to what this means for the future of Fortnite skins. We already have a ton of fan-favorite Marvel heroes in the game – Wolverine, Captain America, Thor, Groot, and many others. There's space for a lot more, however.
One of the most noteworthy exclusions was Spider-Man – arguably, the most popular Marvel hero of all time. Will Spider-Man be coming to Fortnite Season 4?
The early leaks point to: yes. It seems logical for Epic to add Spider-Man to the game – especially considering their cozy relationship with Sony, who owns the rights to Spidey's likeness in video games. According to multiple data miners, there are strings for a Spider-Man achievement in the game files.
Unlike Black Panther – who has a leaked set of abilities and new POI attached to him – it seems like Spider-Man will be coming to the Item Shop rather than to the Battle Pass.
ShiinaBR, a fellow Fortnite data miner, expanded on this news. He included that Carnage – a popular Spider-Man villain – will likely accompany your friendly neighborhood hero when he eventually makes it to the Item Shop.
Spider-Man could prove to be one of the more popular male Fortnite skins when he comes out. The typical character model for Spider-Man is inherently lean, which will lead to more competitive players using him. This is the same reason that the Chaos Agent gets so much use in competitive matches. Smaller character models are always more popular.
Either way, Spider-Man fans will be happy to learn that their favorite hero didn't get left out of the Fortnite Marvel crossover. We'll keep you posted when we learn more about this skin and potential set, including Carnage and more Spider-Man cosmetics. This is only a rumor, for now.
Fortnite theory: Season 4 will close Chapter 2
Will Thor and Galactus return Fortnite players to the Chapter 1 map at the end of Season 4.
Fortnite Season 4 is set to release Thursday, August 27. Epic have confirmed that the next season will feature a strong Marvel theme, which seems to mirror the theme of Chapter 1 Season 4 – only with licensed superheroes.
The initial impression of many fans was that Epic abandoned the plot of Fortnite in favor of a marketing campaign. This narrative made it all the way to Epic Games Creative Director, Donald Mustard. He assured fans that this wasn't the case and that the Marvel crossover would heavily tie into the Fortnite lore.
Epic and Marvel appear to be collaborating on a comic book that will usher-in Season 4. At the time of writing, we know that Galactus is heading to the Fortnite map with the intention of devouring the world. Thor has arrived in time to warn the inhabitants, but he's losing his memory in the process.
From what we heard in the Visitor Recordings, this seems to be a symptom of life on the BR island. "When I hear this again, will it help me remember? Or will I be just as muted as the others?"
Before the most recent pages released, YouTuber and Twitch streamer Ali 'SypherPK' Hassan released a theory video. In the video, he proposes the idea that Fortnite Season 4 will be the final – or second-to-last – season of Chapter 2. These recent developments only add credibility to this theory.
The idea behind this theory is clear once you read through the comic book pages in Fortnite. Galactus is coming to devour the world. Thor doesn't seem to be here to save the world, but rather to warn the inhabitants. All signs point to Thor evacuating the island in time for Galactus to consume the Chapter 2 map.
The timing of this being the end of Chapter 2 checks out as well. We've only had four seasons, but the first two seasons were nearly twice as long as normal Fortnite seasons. In essence, it's as if we've been through five seasons rather than three, as Sypher states in his video. The rumored end date for Season 4 also puts it about a year from the end of Chapter 1.
Will we transport to an entirely new map? Will Thor send us back to the Chapter 1 map? We have no idea. Right now, though, this seems like the most realistic theory for the end of Fortnite Season 4 – that it will be the last season of Chapter 2.
Most fans hope that we'll return to the old map at some point, and the presence of these massive, cosmic Marvel characters makes this reality seem to be coming sooner rather than later. We'll have to wait a couple of months before finding out, of course.
Why do fans think Fortnite X Thor is the next crossover?
The Avengers continue to invade Fortnite.
Recently, rumors have been swirling that Thor will be coming to Fortnite as the next in-game crossover. No, we're not talking about Relaxed Fit Jonesy, who bears a striking similarity to both Jeff "The Dude" Lebowski and Thor from Avengers: Endgame. We're talking about the real deal.
Recent rumors of a Thor crossover began on July 4, when Epic released their trailer for Captain America. When Cap landed, there was a noticeable marking on the ground, behind him. This rune looked an awful lot like the mark that The Bifröst leaves behind when Thor enters a scene.
This is only a small detail from a Fortnite trailer – and doesn't mean very much in isolation. More recently, however, we saw a few more leaks that point to Thor's potential inclusion in Fortnite.
The first leak relates to The Bifröst and the markings you see, above. A new "HighTower" event has been found in the game files, which is meant to kick off with a growing rift in the sky and strange markings around the map. Like the Captain America trailer, these markings look a lot like something that The Bifröst would create.
This could be a coincidence – something that has more to do with the Fortnite story than a hint to a Thor crossover. It's not the only clue that we have, however.
In v13.40, data miners also found mention of readable comic books coming to Fortnite. Hypex was able to match some of the blurry in-game images to a real-life Marvel comic. The subject of that comic? You guessed it: Thor.
When you combine all of this news with the recent announcement of the promotional deal with the Avengers video game, it seems all but certain that Thor will be coming to Fortnite.
This is everything we have, for now. It might not be concrete evidence, but these are some strong hints. Will Thor be the catalyst to usher-in Season 4? We don't know, just yet, but it's safe to assume that he'll be the Season 4 "secret" skin, at the very least.
Marvel fans will be happy to see Thor come to Fortnite – he was one of the core Avengers who was missing during the original Marvel crossovers. Classic Fortnite fans may be a bit disappointed, but additions like this one show how much Fortnite has grown. This is a shared universe where all of our favorite characters can come to play. We're excited to see where Epic take this.