The first in-game Fortnite Season 3 teasers are here
We may be a month away from the Fortnite Season 3 release date, but the first in-game teasers are already entered the game.
Epic have already announced that they extended Fortnite Chapter 2 Season 2 into June. This puts the release date of Season 3 on June 4 – more than a month away.
That doesn't mean that Epic aren't giving us a few crumbs to keep us interested. They added a couple of new posters to the No Sweat Insurance building in Lazy Lake with the v12.50 update. These posters show Meowscles standing in water, Peely swimming away from a shark, and a house on a floatation device.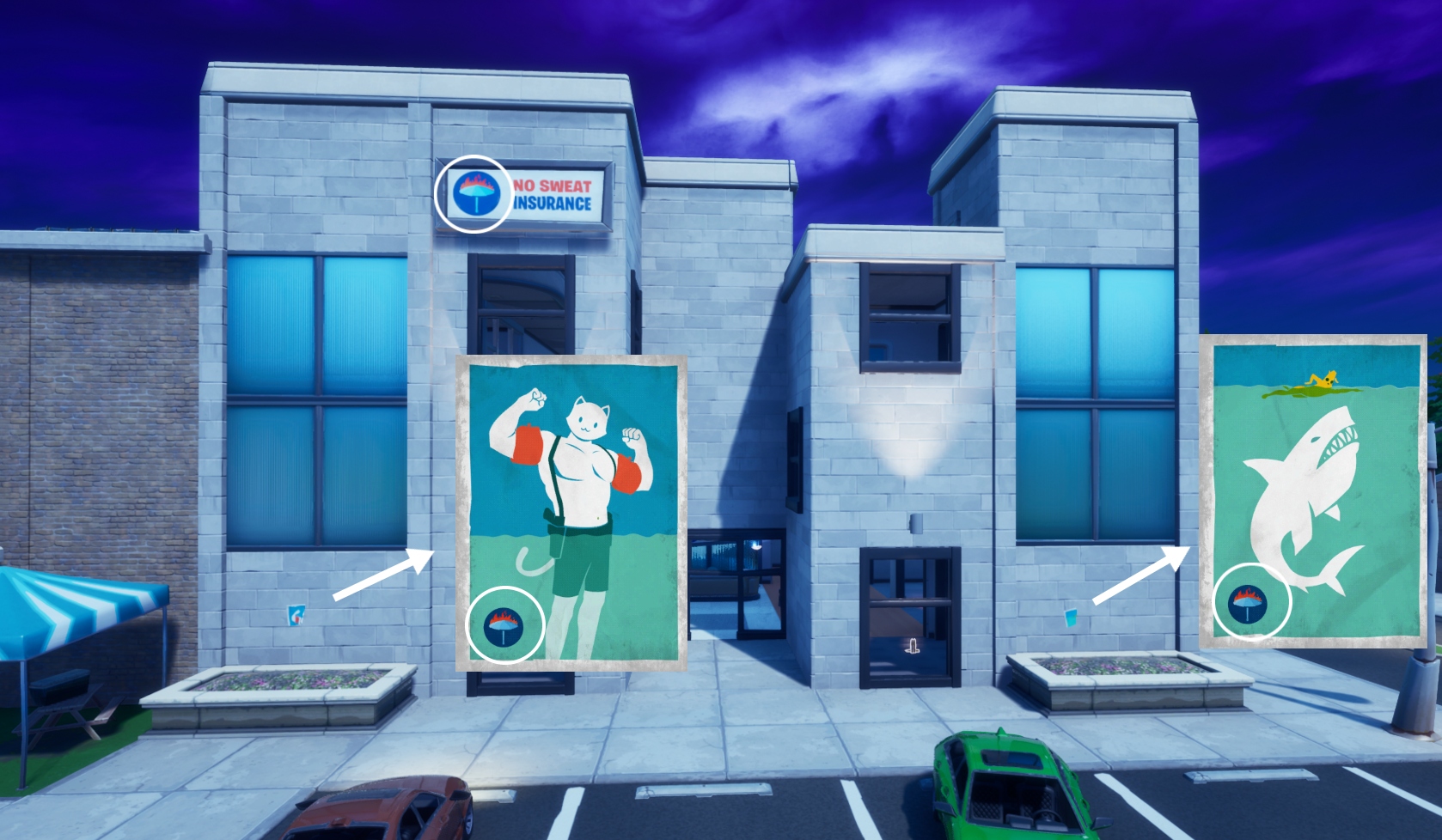 When you see these posters, by themselves, you could say that they point to anything. The reason that we know they're related to Season 3 is because of their tags in the game files.
Data Miner @FortTory revealed that these posters are listed as S_13_Poster_Teasers in the v12.50 game files. Clearly, Season 3 is going to lean into the aquatic theme.
Many fans assumed that a massive flood would be part of Chapter 2 Season 2. As it appears, however, Season 3 will be the one to bring more water to the map.
There's also been some speculation relating to the underwater swimming animation we experienced during the Travis Scott concert. We don't know if this will be a permanent part of the game, but a water-themed season would be the perfect time to add it.
There has also been a couple of leaks relating to fire in Season 3, which is corroborated by the flaming umbrella in the bottom-left corner of these posters. If these leaks are true, then we'll be able to see buildings ablaze in Season 3.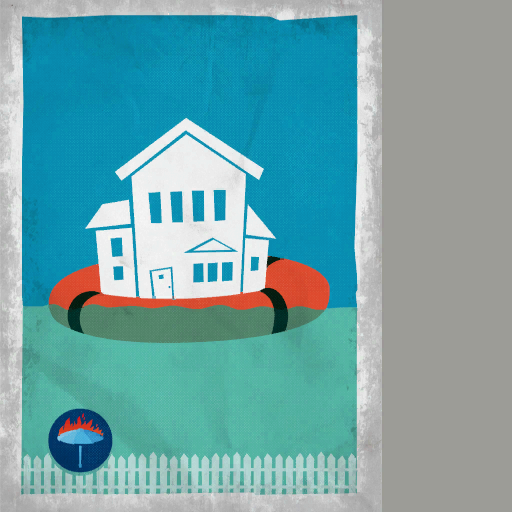 As we said, we still have to wait another month+ for Season 3 to come out. We'll likely see several more teasers before that time, which will give us more insight into what to expect.
Fortnite tease new Drift Crew skins
Epic Games are dropping some cryptic hints relating to the iconic Drift character in Fortnite, and speculation suggests it's all leading to a new Drift Crew skin.
On January 24, Epic Games posted a series of mysterious tweets, to get the community guessing.
Their first post referenced Drift directly, saying: "Drift? Drift. Come in. Do you read me?" A series of messages followed, asking for help – presumably Drift's help.
The Fortnite account has since deleted the tweets, but here's a screenshot of all of them from iFireMonkey.

Data miner HYPEX was quick to highlight that these teasers are almost certainly connected to the upcoming new Drift Skin, which appears to be a female version of the fan-favorite skin.
Fortnite Crew is the monthly subscription service, and it's expected that this new Drift skin will be included in the February edition of the subscription rewards.
The subscription grants players each new Battle Pass, plus 1,000 V-Bucks, in addition to the cosmetic rewards.
We'll have to wait and see confirmation about the new Drift skin as we put January in the rearview mirror and move into February.
Season 5 teaser package points to Ant-Man, Matrix & more upcoming crossovers
Fortnite Season 5 teasers released ahead of the season still point to upcoming crossovers like The Matrix, Ant-Man, and many more.
Fortnite Season 5 is still chugging along, but what about the teasers that were released ahead of the season. Here's what the community thinks about upcoming crossovers based on the information Epic have provided.
Back before the release of Fortnite Season 5, certain creators were sent packages that contained teasers for upcoming content. We covered these teasers at the time, but have since seen many of them come to fruition.
For example, the red face paint was a teaser for Kratos – one of the first crossover skins to enter the season. The rations likely relate to Master Chief and the sunglasses are a clear nod to Terminator.
We still have a lot of teasers to work with, though. What do the space bananas mean? What about the Everlast hand wraps? Does the gold backscratcher represent the addition of a female Midas skin?
If we assume that we've seen the rations (Master Chief), face paint (Kratos), baseball bat (Walking Dead), mud mask (Predator), and the sunglasses (Terminator) have been covered and exclude the Battle Pass skins, we only have a few clues left.
Here's what the community thinks about all of the remaining teasers:
Hand Wraps: Boxer – possibly Rocky? Maybe it was related to Green Arrow
Gold Backscratcher: Female Midas
Space Bananas: Unknown, possibly Master Chief. Fans hope for Samus
Ant Farm: Ant-Man
Red/Blue Jellybeans: The Matrix
Coins: The Witcher
YouTuber Ali-A uploaded a video after the Terminator skins were announced, recapping the teasers that remain to be seen and adding his own thoughts to the topic.
There are a few crossovers that seem too obvious to ignore. A Matrix crossover seems inevitable, as does the release of Female Midas and Ant-Man skins. We'd put The Witcher into this category as well, but Epic could have been teasing the bounty system, as we're rewarded with gold for completing quests.
We still have more than a month left in Fortnite Season 5, so we haven't seen the last of these crossovers. As always, we'll keep you posted when we hear news from official sources or data miners within the community.
Image Credit: Epic Games, SquatingDog
New Fortnite portal points to Terminator crossover
A new portal has appeared in Fortnite, suggesting that Terminator will be the next bounty hunter entering the game.
The next bounty hunter coming to Fortnite could be from the Terminator universe, based on rumors and speculation.
Fortnite Season 5 has been bringing a ton of crossovers to the game. We've seen Halo, Mandalorian, Walking Dead, God of War, and more represented this Fortnite season.
Fans have been speculating as to which bounty hunter will come to the game next. Rumors had it that Lara Croft may be coming to Fortnite, but more recent information suggests it could be someone from the Terminator universe.
After v15.21, a new portal appeared. The portal showed a door that looked incredibly familiar. As many fans expected, it's from the Terminator universe.
Naturally, this would suggest that Terminator, himself, will be headed to Fortnite at some point. With Predator and Mandalorian already in the game, this would make the most sense.
According to leaks, however, we might be getting a human character rather than a machine. Data miners have stated that the character related to this portal will be female. The most iconic female character in the Terminator universe is Sarah Connor.
These are only leaks and rumors at this point, but it's a strong guess that we'll see someone from Terminator enter Fortnite. Sarah Conner would be cool to see, but most fans would probably want to see Arnold come to the game. He is, after all, the iconic character in the franchise.
We'll keep you posted when we learn more about the next Fortnite crossover. Until then, keep an eye on that portal.