The first in-game Fortnite Season 3 teasers are here
We may be a month away from the Fortnite Season 3 release date, but the first in-game teasers are already entered the game.
Epic have already announced that they extended Fortnite Chapter 2 Season 2 into June. This puts the release date of Season 3 on June 4 – more than a month away.
That doesn't mean that Epic aren't giving us a few crumbs to keep us interested. They added a couple of new posters to the No Sweat Insurance building in Lazy Lake with the v12.50 update. These posters show Meowscles standing in water, Peely swimming away from a shark, and a house on a floatation device.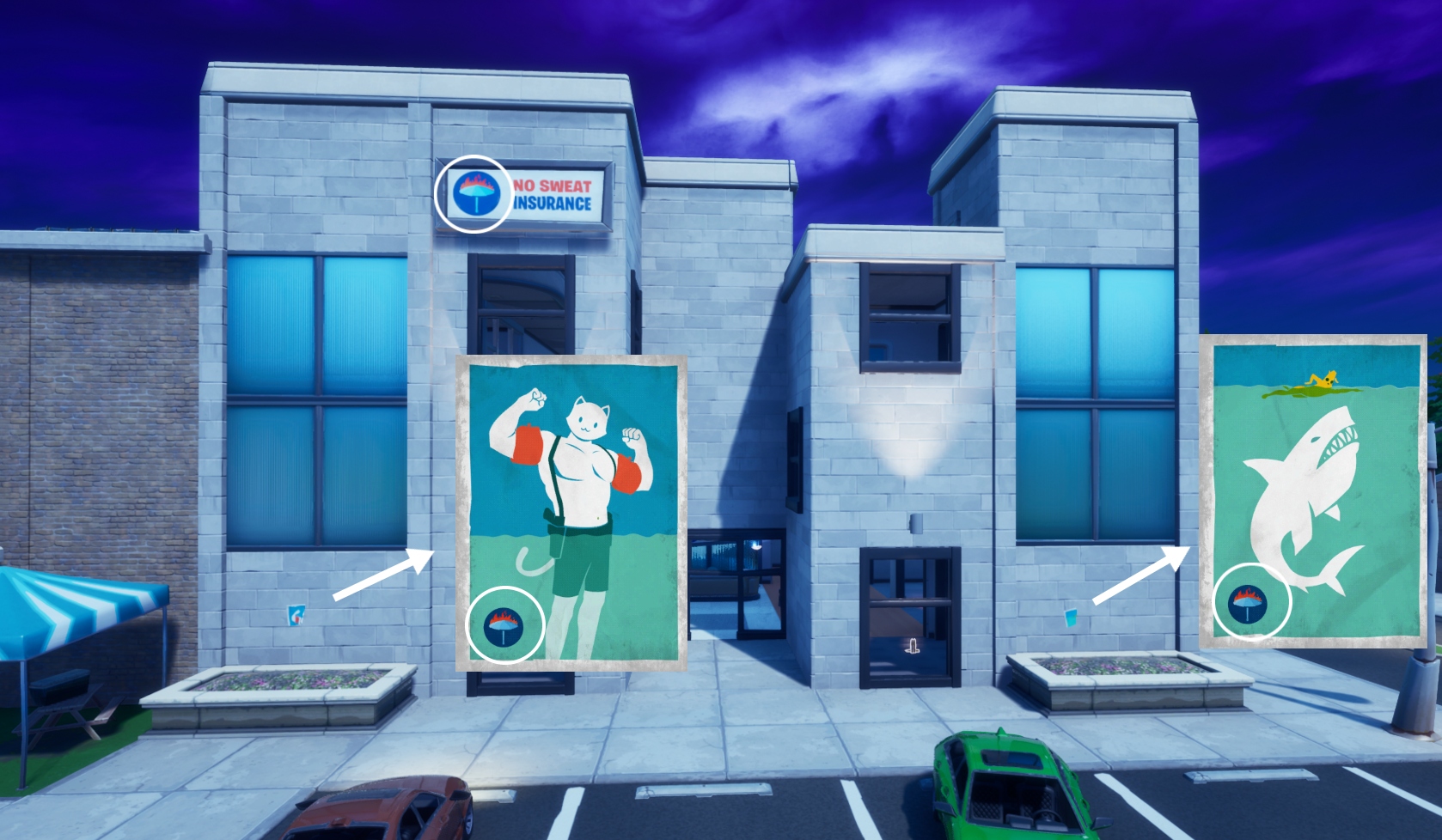 When you see these posters, by themselves, you could say that they point to anything. The reason that we know they're related to Season 3 is because of their tags in the game files.
Data Miner @FortTory revealed that these posters are listed as S_13_Poster_Teasers in the v12.50 game files. Clearly, Season 3 is going to lean into the aquatic theme.
Many fans assumed that a massive flood would be part of Chapter 2 Season 2. As it appears, however, Season 3 will be the one to bring more water to the map.
There's also been some speculation relating to the underwater swimming animation we experienced during the Travis Scott concert. We don't know if this will be a permanent part of the game, but a water-themed season would be the perfect time to add it.
There has also been a couple of leaks relating to fire in Season 3, which is corroborated by the flaming umbrella in the bottom-left corner of these posters. If these leaks are true, then we'll be able to see buildings ablaze in Season 3.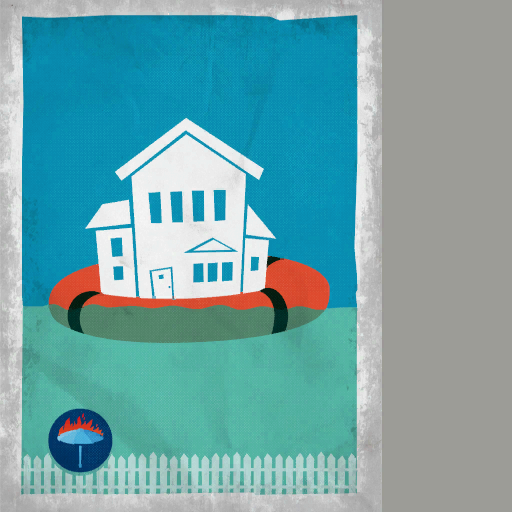 As we said, we still have to wait another month+ for Season 3 to come out. We'll likely see several more teasers before that time, which will give us more insight into what to expect.
When will the Fortnite Season 3 map stop draining?
When will the great flood end? When will the Fortnite Season 3 map reach its final stage? When will Atlantis be revealed?
When Fortnite Season 3 began, the bulk of the map was underwater. That was the primary gimmick of the season, along with Aquaman, the new locations, and new bosses. Overall, it was a unique idea that we've never seen in Fortnite before. Many fans were worried about what this would mean for the game, but it ended up being pretty fun.
Since then, the map has gone through several drying-out periods – the most recent of which was today, July 30. We've seen POIs such as Dirty Docks, Pleasant Park, Sweaty Sands, and Craggy Cliffs lose all of their water and return to how they were during Season 2 – with some slight adjustments.
At the time of writing, Season 3 is slated to end on August 27 – about one month from today. We may see the season extended for a week or two, but all players are hoping that we don't have another Chapter 2 Seasons 1 and 2 on our hands.
With so much time left on the clock, many fans are wondering: when will the Season 3 map reach its final stage? Well, according to the information that we have now, the water will reach its final level on August 1. This is also, reportedly, when the 'Ruins' POI (assumed to be Atlantis) will enter the game.
We can assume, then, that we'll be playing on this version of the map for the final month of the season. Will cars enter the game on August 1? We can only hope – although the message from No Sweat Insurance would suggest otherwise.
Hopefully, Epic have something up their sleeves for the final month of the season. With most players nearing level 100 at this point, we'll need something new to fill our time. We're holding out hope that cars are coming to Fortnite sooner rather than later.
Fortnite visual glitch points to Atlantis POI layout
Putting your settings on 'low' shows all of the tiles that the Fortnite Atlantis POI will affect.
When many players first saw the Fortnite Season 3 map, they were excited at the concept of unveiling new POIs over time. As the water levels have continued to go down, however, we learned that nearly all of the underwater POIs are the same as we left them. Sure, Slurpy Swamp and Dirty Docks might look a bit messy, but they're inherently the same as they were in Season 2.
The only holdout that we have is the 'Ruins' POI, which most fans assume to be Atlantis – Aquaman's home. Since we only have three bosses on the Fortnite map, many players think that Aquaman will be an NPC boss when Atlantis comes to Fortnite – but that's only speculation.
On July 27, Epic made their periodic changes to the map. The water levels went down, which revealed more of the older POIs that were underwater for the first half of the season. There weren't many substantial changes with this update, but there's something going on at the giant whirlpool in the northwest of the map.
Most fans already had this area pegged for Atlantis when the location was first leaked. It seems to be closer than ever, with the inhabitants carving out their own little slice of the Fortnite island.
Although this map location represents where Atlantis will be, there's another piece of evidence that hints towards the layout of Atlantis. Do you remember the Aquaman trailer? It showed him and his Fishstick army in front of a wall of water. Fans speculated as to whether or not this was a reference to Atlantis or to the Season 2 storm. Well, a new visual glitch gives strong hints that the wall of water will be in the game.
When you play Fortnite with your settings on Low, an outline around the Whirlpool appears. This, likely, shows the squares that the wall of water will affect. Basically, it's around the existing whirlpool.
Atlantis will be the biggest addition to Fortnite Season 3 when it eventually comes out. A wall of water surrounding the location would be awesome, and set it apart from all of the other Chapter 2 locations that we've seen. We're excited to see how it works when it finally enters the game.
New Car release date points to Fortnite Season 3 extension
The release date of cars in Fortnite has been pushed back, which is a sign that Season 3 will be extended as well.
For now, Fortnite Season 3 is set to run until August 27, putting it right in line with most of the other seasons from Chapter 1. Chapter 2 has featured seasons that are twice as long, however, which means that most players wouldn't be surprised to see Season 3 extended into September.
We don't know anything for sure, but we've had this feeling since Season 3 came out. Right away, data miners noticed that there is one more week's worth of challenges in the game files than there are scheduled weeks in the season. Naturally, this points to at least one week of Overtime for Chapter 2 Season 3.
Most players expected to see cars come to Fortnite in v13.30, which released this week. Instead, Epic trolled us by removing all of the cars on the Fortnite map. At first, we assumed that this was a way to incorporate cars into the lore. We'll be driving the cars that have been on the map since Season 1, so the Fortnite insurance company needs to fix them up before we can drive them.
On July 23, Fortnite put out a tweet that points to a few things. First, it makes us think that there's some sort of issue with the cars that were slated to hit the game on the 21. Second, it strongly points to Season 3 being extended for at least two weeks – in our opinion.
The tweet was a "No Sweat Insurance" message. The setup can be ignored, as the real message is at the bottom: "Expect a few weeks until we're road ready."
Two weeks from today is August 6. That's only three weeks away from the scheduled end to Season 3. Would Epic really add a core mechanic, such as cars, so close to the end of the season? These are the same cars that we saw in the Season 3 trailer, after all. Introducing them in week 8 out of 12 seems pretty late.
Read More: "Real hybrid player" uses controller and mouse at the same time
We're guessing that Fortnite Season 3 will last at least two weeks longer than currently scheduled – and that's being optimistic. In reality, we could see this season extended another month. We hope that we're dead wrong about this, but the recent history, news, and leaks all point to the same thing: a Season 3 extension.