The first in-game Fortnite Season 3 teasers are here
We may be a month away from the Fortnite Season 3 release date, but the first in-game teasers are already entered the game.
Epic have already announced that they extended Fortnite Chapter 2 Season 2 into June. This puts the release date of Season 3 on June 4 – more than a month away.
That doesn't mean that Epic aren't giving us a few crumbs to keep us interested. They added a couple of new posters to the No Sweat Insurance building in Lazy Lake with the v12.50 update. These posters show Meowscles standing in water, Peely swimming away from a shark, and a house on a floatation device.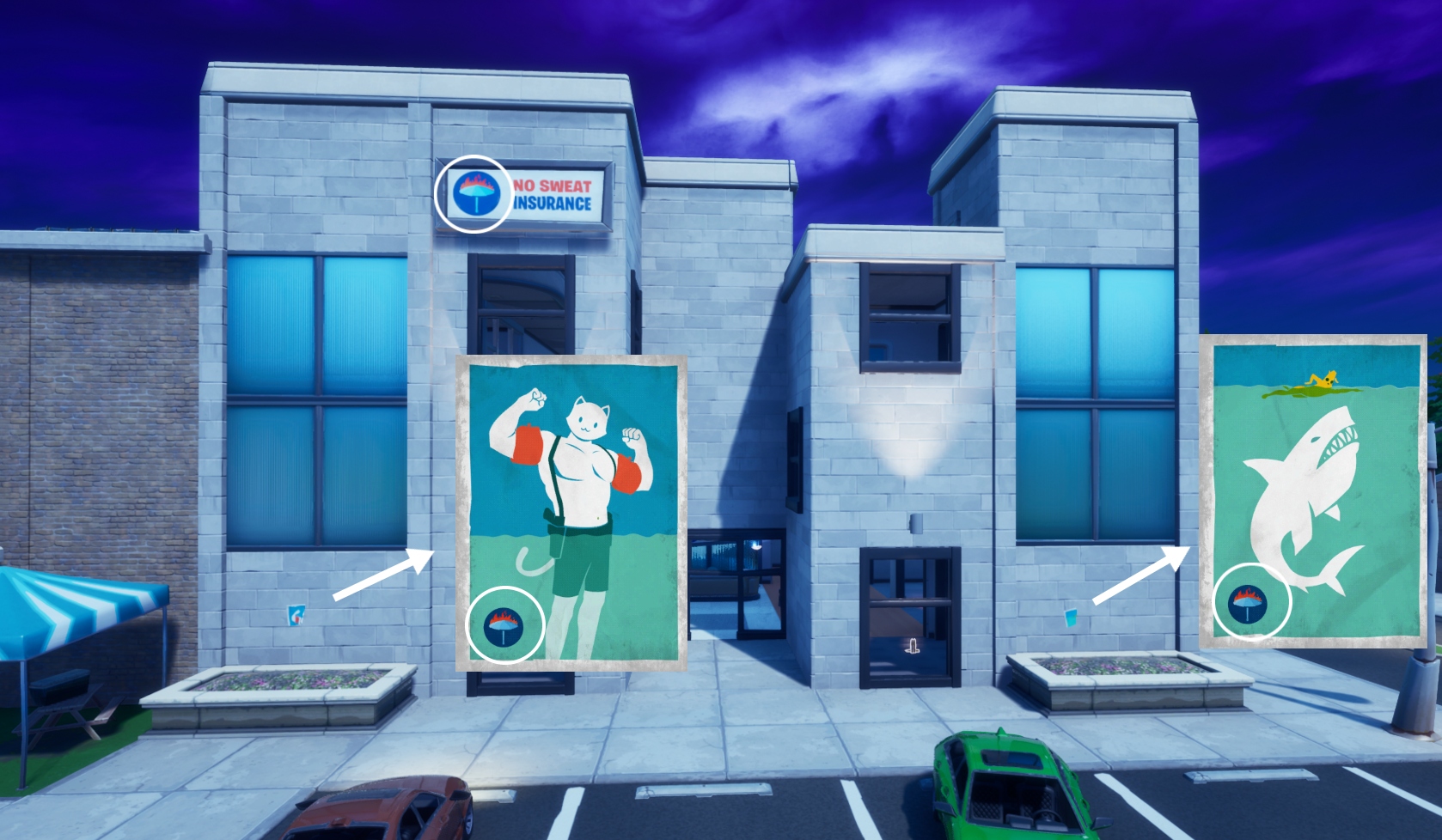 When you see these posters, by themselves, you could say that they point to anything. The reason that we know they're related to Season 3 is because of their tags in the game files.
Data Miner @FortTory revealed that these posters are listed as S_13_Poster_Teasers in the v12.50 game files. Clearly, Season 3 is going to lean into the aquatic theme.
Many fans assumed that a massive flood would be part of Chapter 2 Season 2. As it appears, however, Season 3 will be the one to bring more water to the map.
There's also been some speculation relating to the underwater swimming animation we experienced during the Travis Scott concert. We don't know if this will be a permanent part of the game, but a water-themed season would be the perfect time to add it.
There has also been a couple of leaks relating to fire in Season 3, which is corroborated by the flaming umbrella in the bottom-left corner of these posters. If these leaks are true, then we'll be able to see buildings ablaze in Season 3.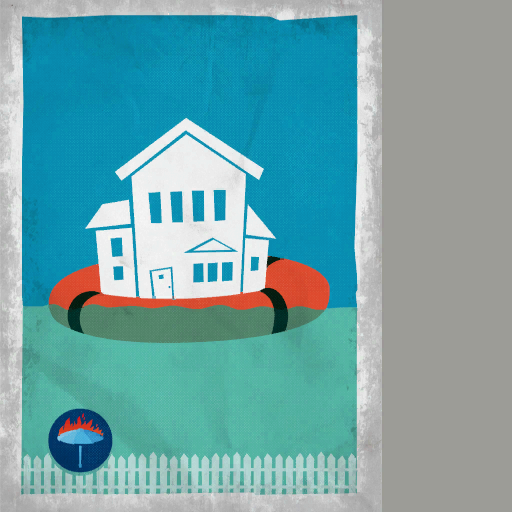 As we said, we still have to wait another month+ for Season 3 to come out. We'll likely see several more teasers before that time, which will give us more insight into what to expect.
Fortnite Season 7 teasers hints at upcoming Superman skin
A new teaser for Season 7 features a pair of glasses that hint at the addition of Superman in Fortnite. as well as a new weapon and item.
The second teaser posted to the official Fortnite social media accounts featured a familiar pair of glasses. The description of the glasses seems to hint that Season 7 will put Superman in Fortnite.
Starting yesterday, June 5, Fortnite began posting teaser videos to their Facebook, Instagram, and Twitter profiles. Each teaser contains three items, and a different description for each item can be found on their different social media pages.
The first day of teasers showed a small toy Fishstick, a carton of milk, and a new alien weapon. Players have begun to speculate that Season 7 will introduce weapon charms, a new milk consumable, and an anti-gravity gun. The second teaser included a guitar, a pair of glasses, and a shotgun from Save The World. The glasses may hint that players will see Superman in Fortnite.
Superman's glasses tease his Fortnite arrival
The description of the glasses was posted to Twitter stating, "When placed onto the face this strange plastic device seemed to make us appear as unrecognizable." This could be in reference to Superman's lackluster disguise when he dresses as Clark Kent. The only difference between Kent and Superman is that one of them wears glasses.
It's about time for Superman to join the Fortnite universe. A large number of staple characters from the DC universe has made it into the game including Batman, The Flash, and Aquaman. Not to mention, Marvel has built an impressive roster including Iron Man, Captain America, Thor, and many more. It might be time for DC's frontman to join the fight.
Superman would also fit the theme of Season 7 since he is from another world. Fortnite Season 7 has an alien theme which opens a lot of doors for alien-themed crossovers. Superman and Samus are a couple of characters that players have heavily requested, and this alien season is the perfect time for them to join.
That being said, we will have to wait until Season 7 starts to know for sure if we will find Superman in Fortnite. For all we know, these glasses could be a new gadget that turns a player into a prop. Or they could work as a portable telephone booth. With Season 7 starting in a few days, players won't have to wait long to find out.
Batman/Fortnite comic reveals possible Metroid Samus crossover
The most recent issue of Batman/Fortnite: Zero Point reveals a potential crossover with Metroid's Samus character.
After a court case revealed that Epic Games had plans for a crossover with Nintendo, the latest Batman/Fortnite comic might be hinting that we could see Metroid's Samus in Fortnite.
On the first day of the Epic Games vs Apple trial, Epic was forced to reveal its Quarterly Business Review for June 2020. Inside this document, plans for a crossover with Metroid's Samus were revealed. However, this collaboration was supposed to coincide with the release of Master Chief and Kratos.
Seeing as Season 5 came and went without the slightest hint at a crossover with Nintendo. After the planned crossover was revealed during the trial, many players thought the collab was scrapped. However, the hope for Metroid's Samus to come to Fortnite has been rekindled thanks to the Batman/Fortnite comics.
Samus could be coming to Fortnite
In issue 3 of the Batman/Fortnite: Zero Point comics, a battle between the caped crusader and Snake Eyes ensues. During this battle, the inhabitants of The Island stand by and watch. On a cliffside, the silhouettes of Ryu and Chun-Li stand next to a third silhouette that looks eerily similar to Metroid's Samus.
This was first discovered by Twitter user VidyaChat and then shared by many notable Fortnite leakers. There are various other silhouettes on the same page where Samus is found, but they all share a similar generic shape. This could mean that Samus will be coming to Fortnite in the near future.
Samus may not fit in Season 6 because of its primal theme. This season is focused on bows, arrows, wildlife, and survival. A futuristic mech suit wouldn't really fit in. Yet, Season 7 is believed to be a futuristic season.
The May 2021 Crew Pack members have been given weekly loading screens that tell a story. Cuddle Team leader is transported to a futuristic reality and meets various characters riding hoverbikes. Samus could debut during Season 7 if it is in fact a Season set in the future.
Fortnite Crew subscription could be getting some huge upgrades
Fortnite Crew subscribers could be in for some massive updates soon, including potential access to streaming services.
A new Epic Games survey reveals some possible upgrades for the Fortnite Crew subscription, including bundles with streaming services, Save the World rewards, and more.
The Fortnite Crew subscription was introduced at the beginning of Chapter 2 Season 5 and has been a relative hit ever since. Most regular Fortnite players find that the value of the Battle Pass, a skin, and 1,000 V-Bucks justifies the $11.99 price tag – at least once per season.
Epic aren't ending things here, though. A recent survey sent to some Crew subscribers reveals future plans that Epic have for their new subscriptions service.
Fortnite Crew upgrades
The aforementioned survey included questions about previous Crew bundles along with an inquiry about additional features that players want to see. Among these options were Save the World rewards, extra cosmetics or currency, and bundles with streaming services.
The last option might be the most interesting of the bunch. Epic have already partnered with Disney+, giving players two months of the service for free with any Fortnite purchase. With this new idea, there could be a world where Fortnite Crew subscribers get a free Disney+, Hulu, or Netflix subscription with their Fortnite bundle.
We don't know how likely this is to happen or when it could roll out, but the survey makes it clear that something of the sort is already on Epic's radar and is, at least, possible.
It's good to know that Epic are continuing to evolve the Crew pack as the year goes on. By the end of 2021, Crew subscribers could get content for other games, STW rewards, special offers, or access to a premium streaming service.
We'll keep you posted if/when any of these changes are announced by Epic. Until then, follow us on Twitter @FortniteINTEL so you never miss out on any of the latest Fortnite news.