The 5 most hated skins in Fortnite
The Fortnite community is no fan of these skins.
Fortnite skins have taken on a life of their own since the game came out. Back in the early days, we couldn't imagine spending money on a free game. Now, hundreds of dollars later, we're still padding our lockers as collectors of in-game cosmetics.
Some skins tell a lot about the player wearing them. A Peely? They're just trying to goof around and have some fun. A Dynamo? Sweat is probably pouring onto their keyboard at all times.
Today, we're taking a look at the most hated skins in Fortnite – the skins that elicit an immediate reaction from opponents. You better be ready for some backlash if you post a clip while wearing one of these skins.
5. Crystal
You're going to notice a trend with this list: some of the most well-known "sweaty" skins are some of the most hated skins in the game – for that reason. Players hate them because other people think it's what good players wear, and Crystal is a perfect example of that.
Crystal is one of the sweatiest skins in Fortnite right now, but it's not the most hated. Sure, you may be annoyed with a Crystal player, but most of them are skilled enough to back up their skin choice. Still, it's always annoying when you see ten or more Crystals in a match.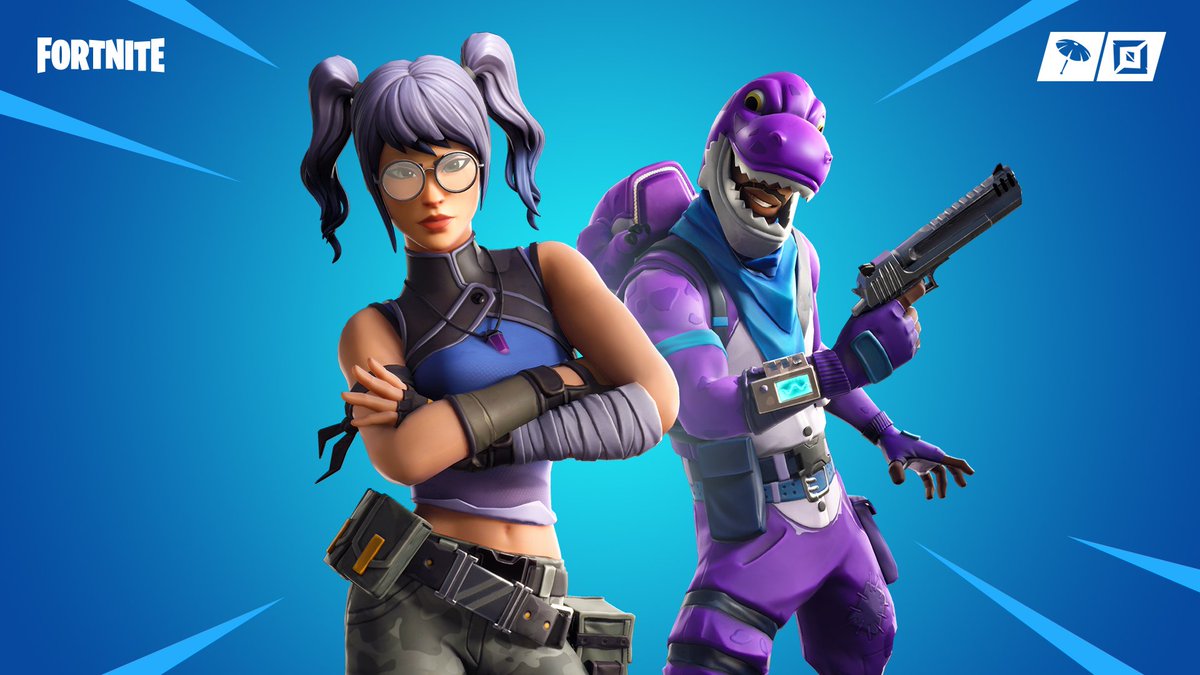 4. Aura
Aura, like Crystal, is a well-known sweaty skin in Fortnite. Unlike Crystal, however, it seems to be the skin that a lot of "wannabe" good players choose. There are good Aura players out there, but there are even more bad ones.
There's something that's inherently annoying about seeing a bad player use a "sweaty" skin – as if the community wants to barricade these skins and only let the best players use them. Aura might be the most common "sweat" skin in Fortnite, so this feeling has led to the skin becoming one of the more hated skins in the game.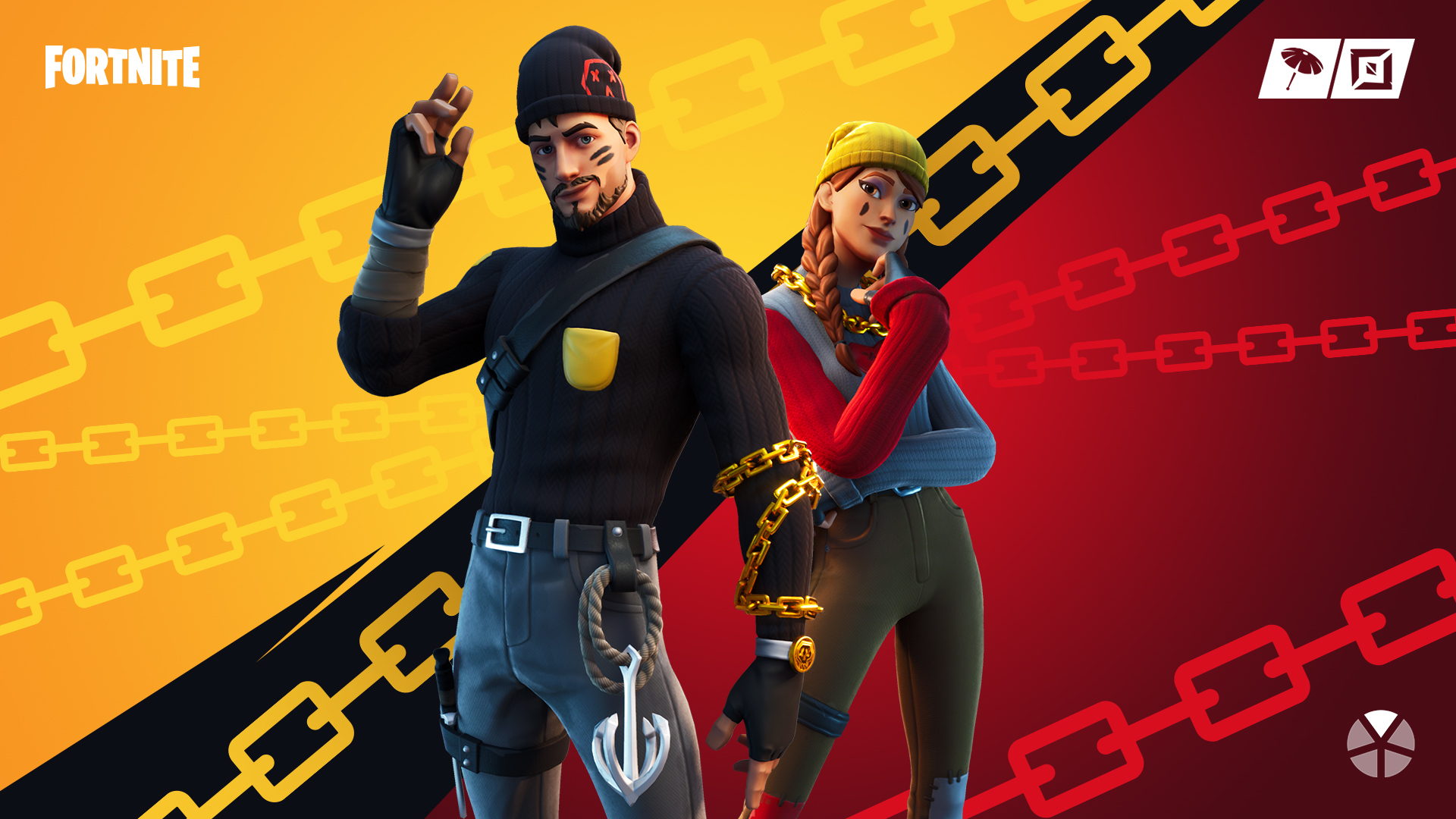 3. Rust Lord
Rust Lord has always been one of the most hated skins in the game – ever since it came out in Chapter 1 Season 3. It's no coincidence that this skin came in the Battle Pass that also included the "Take the L" emote.
Rust Lord isn't as hated as he used to be, but he's still an annoying sight on the battlefield – especially if you played Fortnite when he first came out. Rust Lord was the original "most hated" skin in the game, and deserves to remain in the top three.
2. Female Soccer Skins
Female Soccer Skins, like the Rust Lord, have been hated ever since they first came out. This might have been the first "sweaty" skin to come to Fortnite, and it remains in the category to this day.
Over time, however, constant releases tremendously devalued what it meant to have one of these skins. They were rare when they first came out – now everyone has one. "Soccer skin" means more than just the skin that someone is wearing, at this point. It's a term that longtime Fortnite players will likely remember for the rest of their gaming careers.
1. Dynamo
Dynamo is – by far – the most hated skin in Fortnite, at the moment. If you post a clip while wearing the Dynamo skin, you're guaranteed to see the bulk of your replies consist of something along the lines of, "Dynamo, ew."
We're not exactly sure why Dynamo has its status as the most hated skin in Fortnite. Perhaps, it's because Dynamo a very sweaty skin that isn't difficult to get. Unlike Crystal and Aura, a lot of players think Dynamo is, simply, a bad skin on top of the fact that it's incredibly sweaty.
Whatever the reason, wearing a Dynamo skin puts a target on your back. If you hit the island wearing Dynamo, then you better be as good as the skin suggests you are.
Does this list mean that you shouldn't be wearing these skins in Fortnite? Absolutely not. In fact, a lot of players like playing the role of an antagonist in all sorts of games. It can be fun. Wear whatever you want – these are just some of the skins that are in the community's crosshairs at the moment. We're sure that it will change in the future. Wear what you want and have fun!
How to earn the free Fortnite Crew emote in Season 5
Epic Games are offering players who sign up for the Fortnite Crew membership a free, exclusive emote for a limited time.
Epic Games is offering players a free emote to go with their Fortnite Crew membership in Fortnite Season 5.
The Fortnite Crew membership is an interesting idea. Players can sign up for the system for $11.99 per month. In return, they receive the Battle Pass, an exclusive cosmetic set, and 1,000 V-Bucks to use as they please.
January 2021 was the second month of the Crew system, and it wasn't without its speed bumps. Some players logged in on January 1 to see that their Green Arrow skin pack was nowhere to be found.
Even more players had to wait over 2 weeks to receive their V-Bucks for the month. The system is still new, but it's clear that Epic have some polishing to do.
As a way to throw Fortnite Crew members a bone, Epic are offering a free "Members Only" emote to anyone who signs up for the Crew pack.
You need to sign up for a Fortnite Crew membership and log into Fortnite before February 15. This timing means that non-members can wait and see what the February cosmetic pack holds before committing.
The Crew membership, when it's working, is a good deal for dedicated Fortnite players who want to get the most bang for their buck. An exclusive skin, pickaxe, back bling, and 1,000 V-Bucks is well worth the $11.99 price tag.
We'll let you know when we learn more about the February Fortnite Crew pack. Until then, enjoy Season 5.
All XP Coin locations for Fortnite Season 5 Week 7
XP Coins have finally returned to Fortnite Season 5. Here's where you can find all of them as of Season 5 Week 7.
XP Coins have returned to Fortnite Season 5. Here's where to find all of them as of Season 5 Week 7.
Fortnite Season 5 is offering players a plethora of ways to earn XP and rank up through the Battle Pass. The most recently-added XP-gathering method is through the XP Coins.
Most players will remember XP Coins from the past few seasons. They seemed to be everywhere back then, but they were removed at the start of the season.
Ahead, we'll give you a map of all the XP coin locations. We'll make sure to update you as more XP Coins are added to the map.
Fortnite XP Coin locations
XP coins are scattered all across the map. You can find them from Catty Corner to Stealthy Stronghold. Here's a map of all of the available XP Coins, so far.
We'll keep this post updated as more XP coins become available. You'll need to reach level 250 to unlock all of the enlightened skins in Season 5, so finding these will be well worth your time.
Fortnite Season 5 Week 7 challenge guide
The Fortnite Season 5 Week 7 challenges are here. Take a look at how to complete all of them in this challenge guide.
Fortnite Season 5 Week 7 is here. Take a look at all of the challenges and how to complete them.
Fortnite Season 5 is chugging along, but there's still about two months left. The holiday break extended the latest season, so there's still plenty of time to make your way through the Battle Pass.
The Week 7 challenges are relatively straightforward, with most of them able to be completed without too much effort.
A couple of these challenges will have you searching the same area in Slurpy Swamp, so a favorable bus path in Team Rumble will allow you to complete them in one shot. Here's what you'll need to do.
Fortnite Season 5 Week 7 challenges
Visit Houses in Slurpy Swamp in One Match (3)
Consume Shield Potions (3)
Destroy Slurp Barrels (10)
Search Chests in Slurpy Swamp (7)
Gain Max Shields in a Single Match (1)
Eliminations with Zero Shields (1)
The good news in the Week 7 challenges is that all of them can be completed in Team Rumble. We have a separate article detailing the locations of Books in Holly Hedges and Sweaty Sands. You can find that here.
The Legendary challenge requires players to deal damage to opponents in Vehicles. This one is going to be a headache, as there's no way to force another player to be inside of a car or boat when you shoot them.
Hopefully, you can get into a game of Team Rumble with like-minded enemies – sitting in Motorboats and trading shots with you. If not, it's going to take some serious gaming to finish this one. Good luck!