The 5 most hated skins in Fortnite
The Fortnite community is no fan of these skins.
Fortnite skins have taken on a life of their own since the game came out. Back in the early days, we couldn't imagine spending money on a free game. Now, hundreds of dollars later, we're still padding our lockers as collectors of in-game cosmetics.
Some skins tell a lot about the player wearing them. A Peely? They're just trying to goof around and have some fun. A Dynamo? Sweat is probably pouring onto their keyboard at all times.
Today, we're taking a look at the most hated skins in Fortnite – the skins that elicit an immediate reaction from opponents. You better be ready for some backlash if you post a clip while wearing one of these skins.
5. Crystal
You're going to notice a trend with this list: some of the most well-known "sweaty" skins are some of the most hated skins in the game – for that reason. Players hate them because other people think it's what good players wear, and Crystal is a perfect example of that.
Crystal is one of the sweatiest skins in Fortnite right now, but it's not the most hated. Sure, you may be annoyed with a Crystal player, but most of them are skilled enough to back up their skin choice. Still, it's always annoying when you see ten or more Crystals in a match.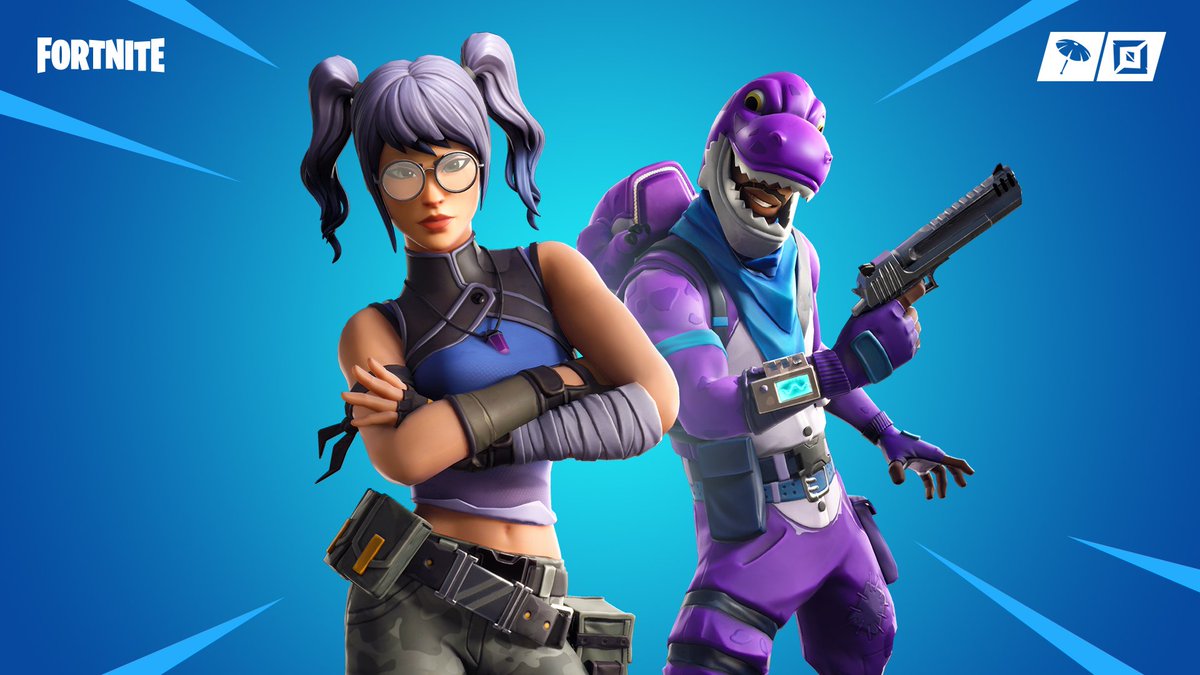 4. Aura
Aura, like Crystal, is a well-known sweaty skin in Fortnite. Unlike Crystal, however, it seems to be the skin that a lot of "wannabe" good players choose. There are good Aura players out there, but there are even more bad ones.
There's something that's inherently annoying about seeing a bad player use a "sweaty" skin – as if the community wants to barricade these skins and only let the best players use them. Aura might be the most common "sweat" skin in Fortnite, so this feeling has led to the skin becoming one of the more hated skins in the game.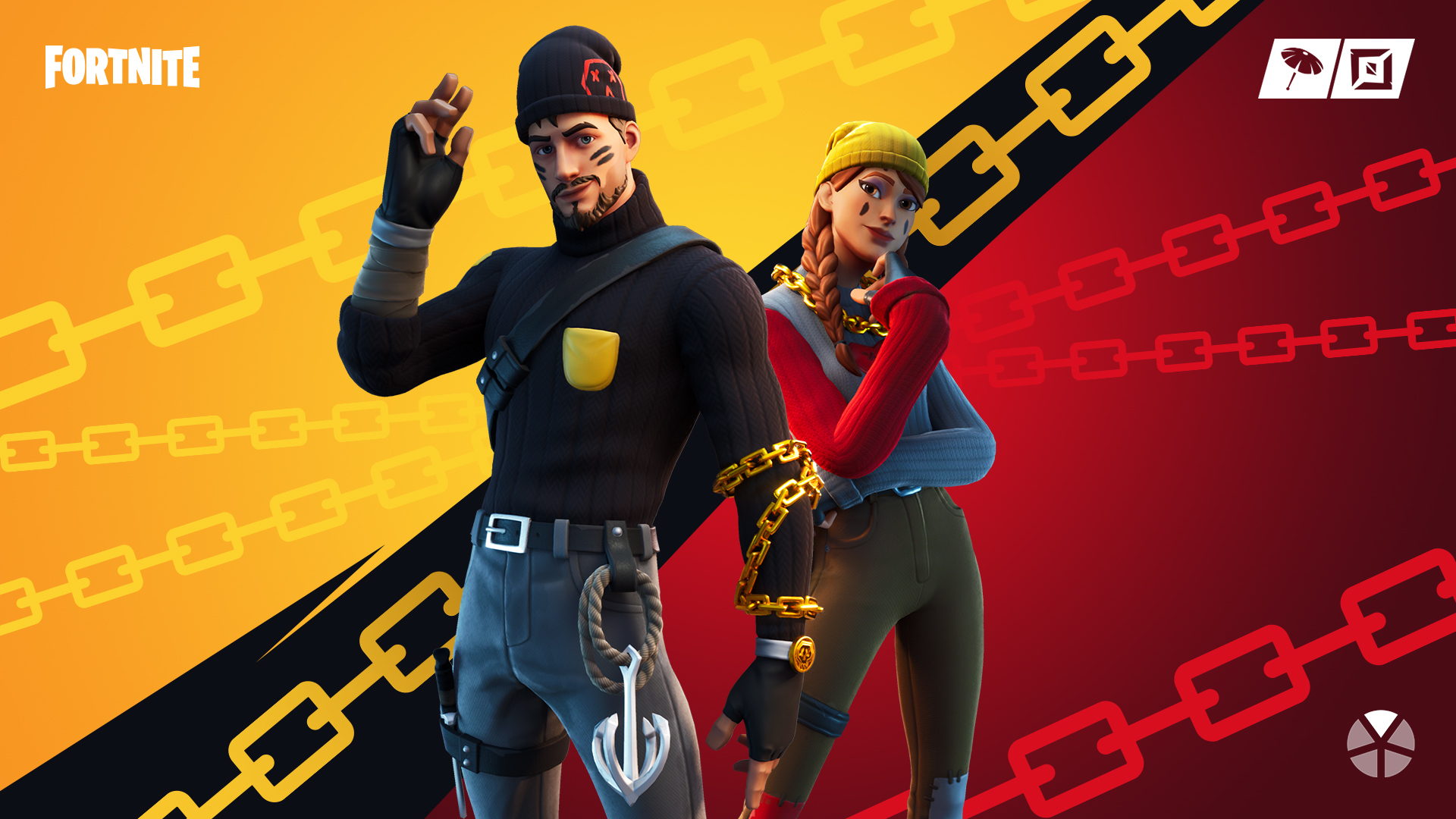 3. Rust Lord
Rust Lord has always been one of the most hated skins in the game – ever since it came out in Chapter 1 Season 3. It's no coincidence that this skin came in the Battle Pass that also included the "Take the L" emote.
Rust Lord isn't as hated as he used to be, but he's still an annoying sight on the battlefield – especially if you played Fortnite when he first came out. Rust Lord was the original "most hated" skin in the game, and deserves to remain in the top three.
2. Female Soccer Skins
Female Soccer Skins, like the Rust Lord, have been hated ever since they first came out. This might have been the first "sweaty" skin to come to Fortnite, and it remains in the category to this day.
Over time, however, constant releases tremendously devalued what it meant to have one of these skins. They were rare when they first came out – now everyone has one. "Soccer skin" means more than just the skin that someone is wearing, at this point. It's a term that longtime Fortnite players will likely remember for the rest of their gaming careers.
1. Dynamo
Dynamo is – by far – the most hated skin in Fortnite, at the moment. If you post a clip while wearing the Dynamo skin, you're guaranteed to see the bulk of your replies consist of something along the lines of, "Dynamo, ew."
We're not exactly sure why Dynamo has its status as the most hated skin in Fortnite. Perhaps, it's because Dynamo a very sweaty skin that isn't difficult to get. Unlike Crystal and Aura, a lot of players think Dynamo is, simply, a bad skin on top of the fact that it's incredibly sweaty.
Whatever the reason, wearing a Dynamo skin puts a target on your back. If you hit the island wearing Dynamo, then you better be as good as the skin suggests you are.
Does this list mean that you shouldn't be wearing these skins in Fortnite? Absolutely not. In fact, a lot of players like playing the role of an antagonist in all sorts of games. It can be fun. Wear whatever you want – these are just some of the skins that are in the community's crosshairs at the moment. We're sure that it will change in the future. Wear what you want and have fun!
5 updated Fortnite Zone Wars codes you have to try
Want to try out some of the newest Fortnite Zone wars maps? Take a look at these five options here.
Want to try out some of the Fortnite Chapter 2 Zone Wars maps? Take a look at these five options here.
Zone Wars is one of the most popular Creative Mode map genres in Fortnite – so much so that Epic included a Zone Wars playlist during Chapter 2.
We probably won't see another official Zone Wars lineup while Chapter 2 is still fresh, but here are five updated map codes for some of the best Fortnite Chapter 2 Zone Wars maps for your Playground Fill matches.
Make sure to get to the Hub as fast as you can so you can avoid the Red vs. Blue battle.
Realistic Solos (XA)(Pack 1): 1234-0621-9943
Realistic Solos (XA)(Pack 1) by Prettyboy may not have "zone wars" in the name, but it is an authentic competitive experience that can get intense quickly. Two to 16 players spawn in random locations across various well-crafted maps. With randomized loadouts, players race to be the last one standing.
Nuketown 2025 Zone Wars: 1149-4422-7888
Nuketown 2025 zone wars by Clapzfn is more of a novelty than anything. It's very cool to revisit this highly detailed recreation of a Call of Duty classic. Some of the buildings have invisible barriers at the top, and the storm always pushes to the center of the map. Regardless, it's a ton of fun to be the last player standing in Nuke Town.
Desert Zone Wars Chapter 2: 1811-9621-1739
Those who have been playing zone wars maps for a long time are probably familiar with Jotapegame's desert zone wars maps. However, this is the latest installment in the series that incorporates the changes made in Chapter 2. Enjoy the classic desert-themed zone wars with modern weapons and items.
Area 51 Alien Zone Wars: 9843-7754-8806
Area 51 Zone Wars by Dropnite is one of the most aesthetically pleasing zone wars maps available. From the way it spawns players in to all of the decorative pieces, it really makes you feel like you're in Area 51. It also offers a fantastic competitive experience that's sure to get players ready for the final moments of FNCS tournaments.
50 Player Zonewars: 6167-1882-6710
50 Player Zonewars is one of the most intense creative maps once the lobby is full. The loot pool changes regularly to match Arena Mode, and there are plenty of different maps. For the higher skill tourneys that have 50 or more people in the endgame, this mode is perfect for realistic practice.
Leave us some codes in the comments if we missed your favorite Fortnite Chapter 2 Zone Wars maps!
All Fortnite Season 6 Exotic Weapon locations
Fortnite Season 6 is here, and only a few Exotic weapons made it. Here are all Exotic weapon locations for the new Fortnite season.
Fortnite Season 6 marked the return of Exotic weapons to Fortnite. Not all of the Season 6 weapons are there, however, and they've moved locations.
There's no shortage of new mechanics in Fortnite Season c, with the addition of crafting, the map changes, and a whole lot more.
Mythics have returned to the game in Season 6 but in a limited capacity. The only classic Mythic items in Fortnite Season 5 include the Spire Jumpboots and the Spire Assassin's Primal Shotgun.
What's more, Epic added craftable items to the game that allow players to create unique weapons out of existing parts. For instance, a Mechanical Bow and two Shockwave Grenades make the Shockwave Bow – a massive upgrade from both weapons.
Fortnite Season 6 Exotic weapon locations
Exotic weapons have returned to Fortnite Season 6, but not as many as we had in Season 5. These will be supplementary items rather than the focus of the season, which appears to be on the new crafting mechanic.
Many of the NPCs who sold these items in Season 5 have also either moved locations or don't sell them anymore, so a new guide is needed. Here's a map of all of the Season 6 Exotic weapon locations.
As you can see, there are seven Exotic weapons and items currently available in Fortnite Season 6. These are the:
Hop Rock Dualies: sold by Gutbomb in Logjam Woodworks
Chug Cannon: sold by Slurp Jonesy in Slurpy Swamp
Shadow Tracker Pistol: sold by Power Chord in Dance Club Cabin
Marksman Six Shooter: sold by Deadfire northwest of Lazy Lake
Unstable Bow: sold by Rebirth Raven northwest of Sweaty Sands
Raz's Mythic Explosive Bow: dropped after eliminating Raz at The Spire
The good news is that, unlike last season, all of the NPCs that sell Exotics only spawn in one location – at least, so far.
We'll keep this post updated as Epic add more Exotics to Fortnite Season 6. We expect to see them takes things further as the season goes on, so stay tuned to more news on Exotic weapons.
Image Credit: Epic Games, Fortnite.GG
May 2021 Fortnite Crew pack includes Save The World and Spotify Premium
The May 2021 Fortnite Crew pack includes the exclusive Deimos skin set, the original Save The World mode, and three months of Spotify Premium.
Fortnite revealed the upcoming May 2021 Crew Pack which comes with a membership exclusive skin, the game's original Save The World mode, and Spotify Premium.
Epic Games introduced the Fortnite Crew Subscription service during Chapter 2 Season 5. For $11.99 USD a month players would receive an exclusive skin set, 1,000 V-Bucks, and instant access to the current season's Battle Pass.
As Fortnite has continued the service, it has also sweetened the deal by including memberships to other subscription services like Disney+. For the month of May, subscribers are being offered more for their money than ever before.
The May Fortnite Crew Pack will offer the Deimos skin set which comes with a pickaxe, back bling, and weapon wrap. This also includes Deimos' green skin variants and a loading screen background. Fortnite's Deimos is a modernized depiction of the Greek god of dread.
Deimos will also be introduced as a playable character in Fortnite's original Save The World game mode. Fortnite launched in 2017 with only the Save The World mode but was popularized when the Battle Royale mode launched a few months later. May Fortnite Crew members will also gain permanent access to Save The World.
Subscribers are also being offered three months of Spotify Premium for free. However, this offer is only available to new Spotify Premium customers. Existing or previous customers will have to create a new account if they want to redeem this offer. The offer expires on June 30, 2021 at 8 p.m. EST.
The May Crew membership comes with the normal monthly benefits such as access to the Battle Pass and 1,000 V-Bucks. Epic Games stated that every Thursday during the month of May, Fortnite Crew members would receive special in-game bonuses.
While the weekly benefits remain a mystery, it will be interesting to see what Fortnite has in store for players. The May Fortnite Crew pack is offering the best deal yet and weekly challenges/rewards will only add more value. We'll keep you posted about the weekly Crew bonuses whenever they're announced.
Image Credits: Epic Games