Russian player removed from match during Fortnite World Cup for screen watching
During the Fornite World Cup Finals, 14 year old Mark 'Letw1k3' Danilov was removed from a match due to screen watching.
Cheating in Fortnite has been an annoying problem in the past six months and Epic's handling of the issue hasn't been all that great. Thankfully, the studio managed to sort out a possible cheating situation without much harm in the Fortnite World Cup Finals.
Due to the setup at the Finals, some players could see the spectator screens above them if they glanced past their own monitors. Letw1k3, a Russian player for Gambit eSports, looks to have attempted this 'screen watching' and got himself removed from a single match.
Letw1k3 removed from match for screen-watching
While this may seem like a straight-forward story, the reasons leading to such an headline do pose serious questions. The story was originally reported by Polygon after the conclusion of the event.
According to a tweet that Letw1k3 retweeted, the player only peeked over his monitor for a second. Of course, this isn't much of an excuse in the end, but the tweet makes a good point about XXiF's ban nonetheless.
@XXiFtv Cheats, banned for two weeks and still is allowed to qualify.@letw1k3 peeks over his screen for a second and gets forfeited for potentially thousands of dollars.
Makes sense.#FortniteWorldCup

— 𝘤𝘉𝘦𝘵𝘴𝘴 🅙 (@cBetss) July 29, 2019
An Epic employee told Polygon that Letw1k3 did not just look over a single time. Allegedly, he was warned several times and continued to peak over. This led the staff to remove the player from the match due to 'screen-watching.' The removal came after "multiple warnings."
A spectator in the crowd manged to capture a reaction from the player when he was informed. Remember, this was during the very last game of the series. Letw1k3 could have potentially went on to win tens of thousands more.
.@letw1k3 gets disqualified midway through the last game for allegedly looking at big screen. pic.twitter.com/Z0ScM39ux1

— MOETORIOUS (@theMOETORIOUS) July 28, 2019
It's important to note that the same Epic representative also mentioned that the player "was not disqualified and will not be fined" for his actions.
The Fortnite Guy interviewed the young player and asked him about the situation. Letw1k3 told the YouTuber that he had heard a "slam" from somewhere in the arena and instinctively looked up. While this might be truthful, the stadium was booming with noise and no other players peeked their heads up at the same time.
We would like to put this out there. Shouldn't a player be punished for cheating on a world championship stage? Of course, the removal from the game is a form of punishment, but why let him keep the $50,000 for playing? We think Epic knows the real blame isn't on Letw1k3, but rather on themselves.
Cheater or not…why was this even possible?
Epic Games had been planning and creating the Fortnite World Cup Finals for months before its launch. One of the main rules of esports stages is that the players must not be able to view the spectator screens.
When players are playing for hundreds of thousands of dollars, if an advantage presents itself…many will take it. For this reason, the stages can't allow for any form of screen-watching. Yet, Epic's Finals stage had viewing angles for some players like Letw1k3 that allowed this to happen.
Designing an event where the players can't see the screens isn't easy, but it's also not impossible. Epic's budget for competitive gaming should be quite considerable due to the massive funding its gotten from the community via cosmetic sales. In our modern world, money makes things happen and a little more would have nipped this problem in the bud.
Of course, players shouldn't cheat no matter what the motivation. We're not condoning the possible cheating of Letw1k3, but Epic should've done better to ensure the integrity of the event.
With all that said, the problem was probably an oversight by the designers of the event. The main focus, as always for Epic, is the spectacle and the viewer experience. We love that approach and hope they can continue to deliver eye-popping experiences. However, with esports, competitive integrity should take priority over all other issues.
Putting this unfortunate story aside, the Fortnite World Cup Finals were an amazing event. The Duos Finals, won by Aqua & Nyhrox, delivered a tight race to the finish. In stark contrast, the Solos Finals saw Bugha dominate the competition and keep a lead through all six matches of play.
What are your opinions of the Fortnite World Cup Finals and competitive Fortnite's future? From our viewpoint, the scene's sure to grow if Epic continues to improve and focus on creating a better competitive environment going forward.
All major map changes in Fortnite Season 5
Fortnite Season 5 brought substantial changes to the map. Here are all of the new POIs in Fortnite Season 5.
Fortnite Season 5 is here. Take a look at all of the major POIs included in the new season.
It seems like Fortnite has been upping the ante with each recent Fortnite Season. It might be recency bias, but this seems like the biggest season in Chapter 2 so far.
Let's take a look at all of the major changes included in the Fortnite Season 5 map.
New Fortnite Map
The Fortnite Season 5 map looks amazing. No, it's not a completely new map like some people thought. Still, Epic fleshed things out with new locations that fit the theme and expand on what's already there.
Here's how the new map looks when you enter the game for the first time. As always, we expect Epic to add to this as the season goes on.
Salty Towers
Tilted Towers is back! Well, it's kind of back. Salty Springs and Tilted Towers have morphed together to create Salty Towers – perhaps a better name for the area.
This will be the hottest drop spot in the game on release – potentially for the entire season. Salty Springs was already a hot drop spot, and Tilted is the game's original hottest spot.
This is going to be fun. Can't wait to see NickMercs come back and dominate, here.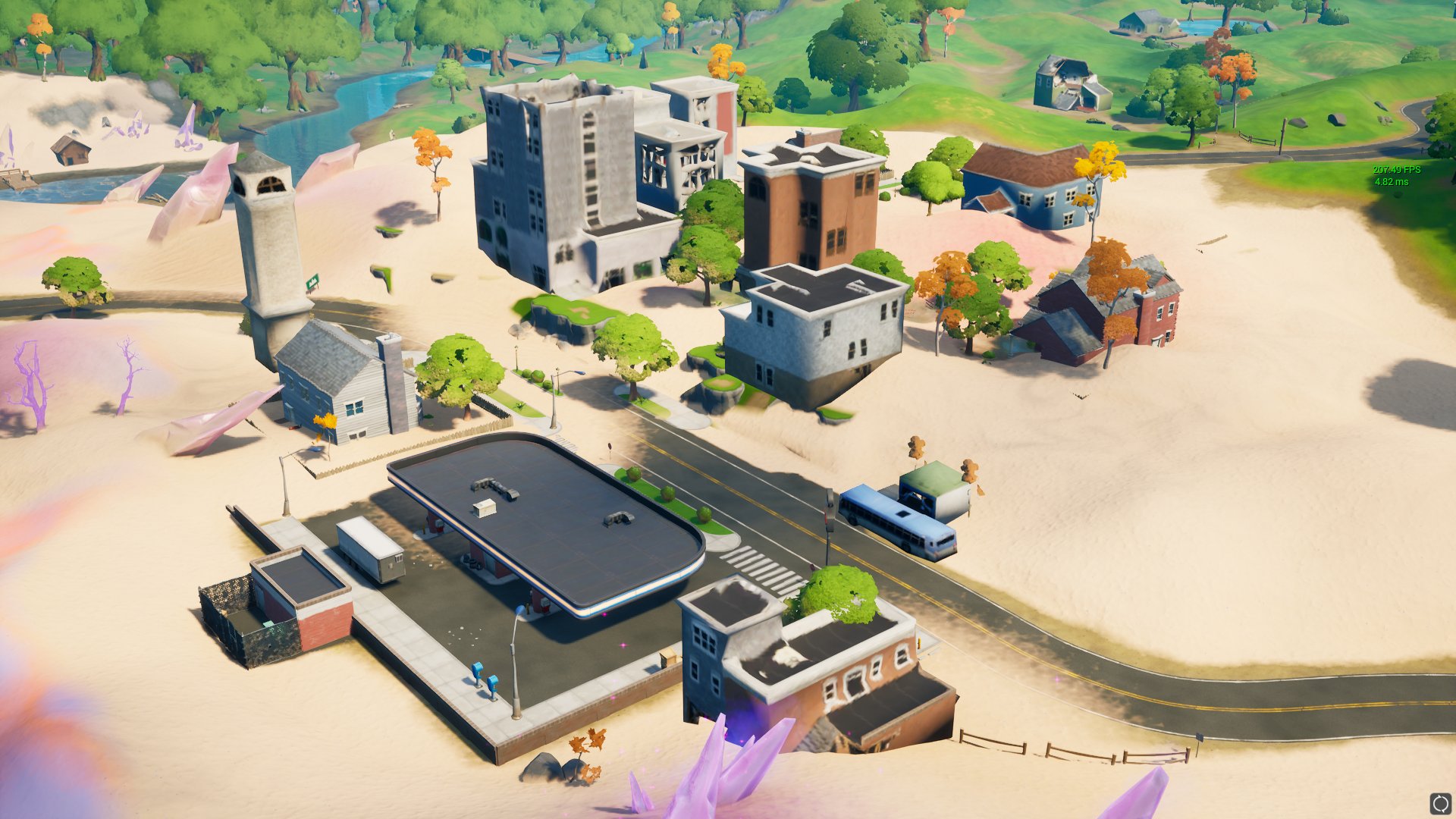 Stealthy Stronghold
Stealthy Stronghold gives us a Jurassic Park vibe, along with some old school Dusty Divot foliage.
This location might end up being one of the tamer drops over the course of the season. It occupies the northeast portion of the map, which was always a good place to land if you didn't want a large fight.
We can't wait to see what's under all these trees.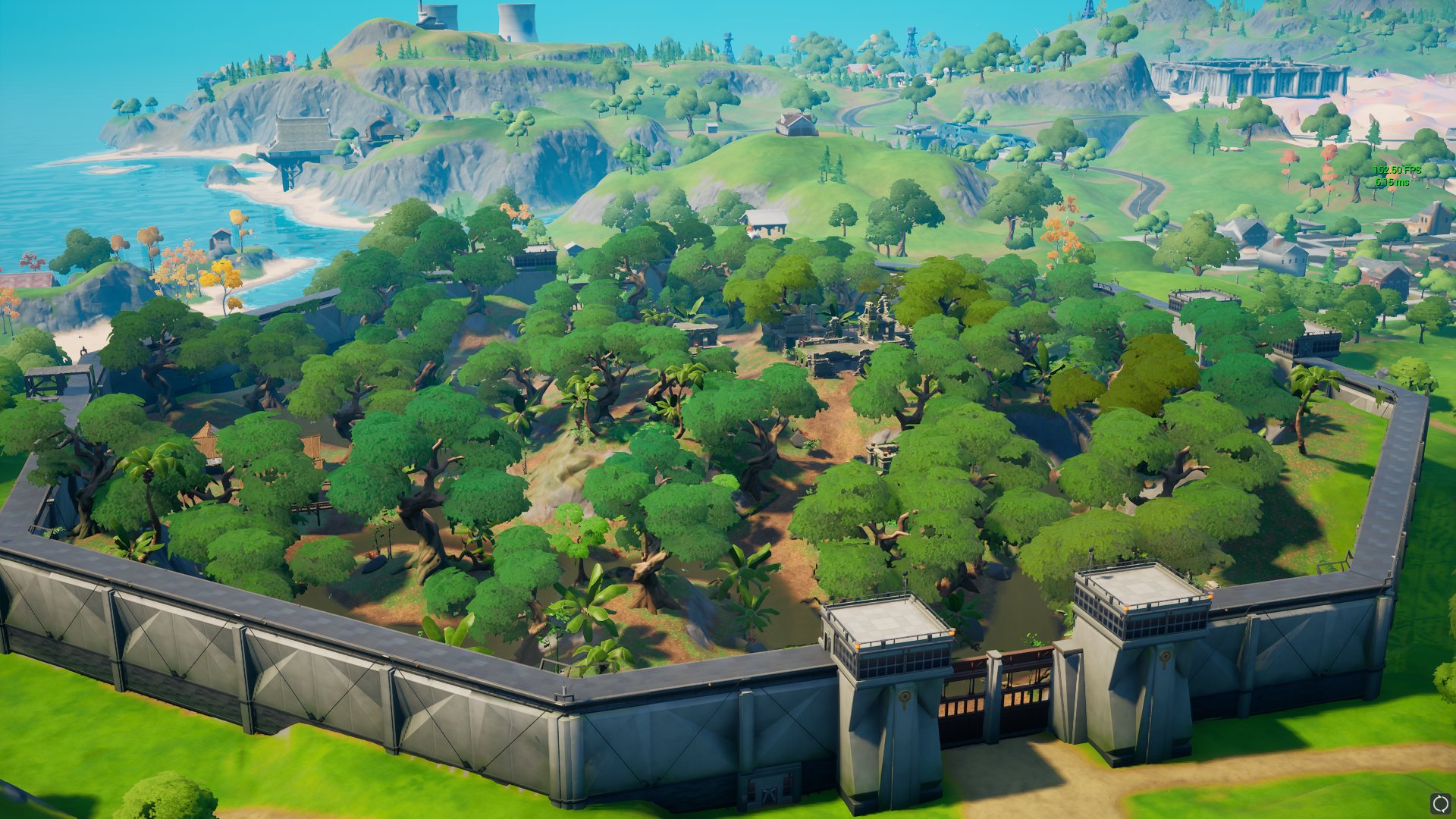 Colossal Coliseum
Colossal Coliseum is going to be a tough place to fight. You won't want to get caught in the middle with enemies on the sides.
We expect this to be another hot drop for players in Season 5. It is, after all, a coliseum.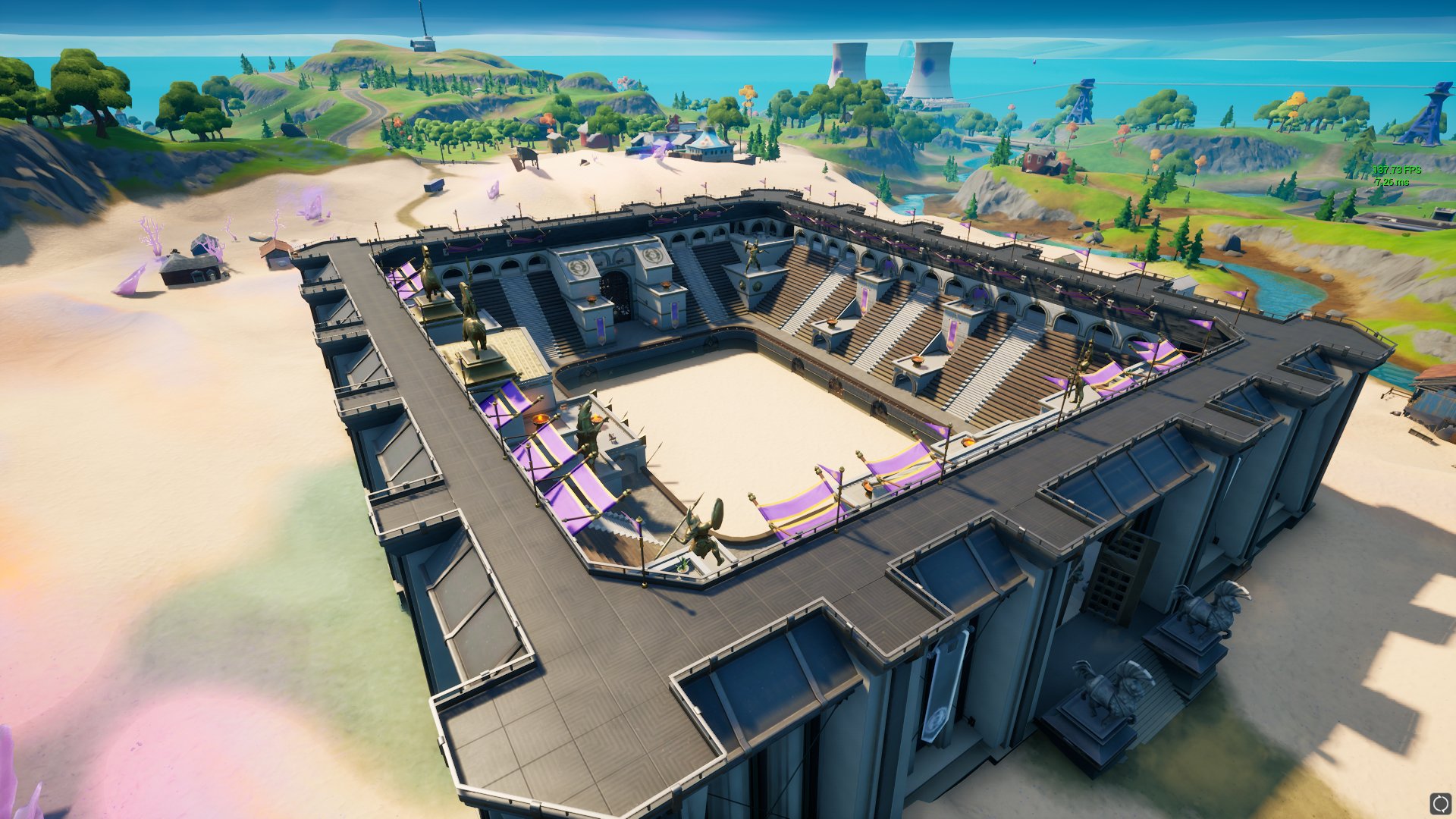 Hunter's Haven
Hunter's Haven seems like a smaller version of Misty Meadows or Lazy Lake, but we'll have to see. This is a perfect place for a new location, though, right in the previously vacant center of the island.
We're not as excited about Hunter's Haven as we are about some of the other locations around the map, but we'll check it out. It could end up being our favorite.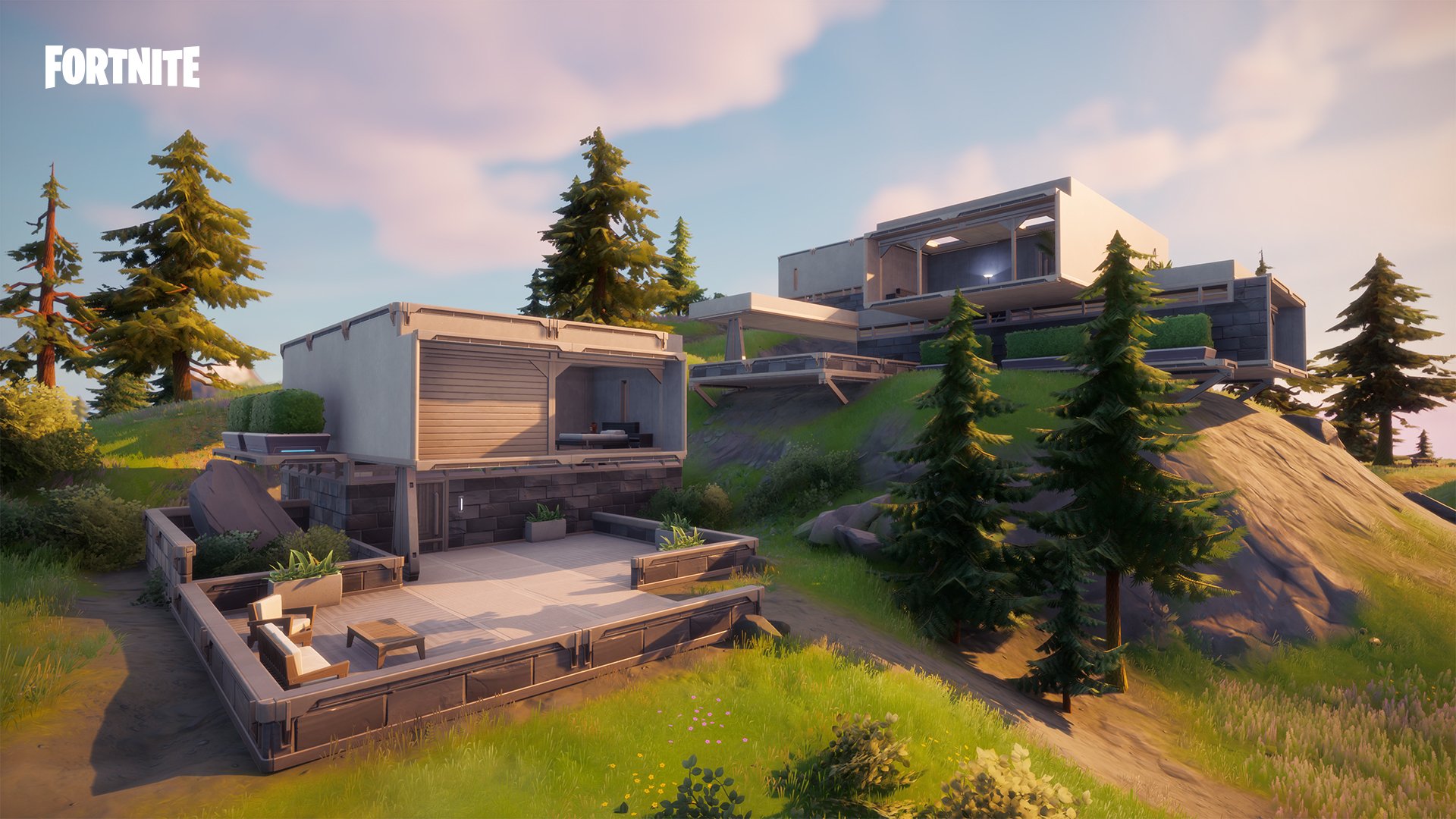 The Zero Point
The Zero Point has returned – this time, significantly smaller than we remember it. Of course, this might not be its final form…
The area surrounding the Zero Point appears to be a no man's land. It will be interesting to see if this orb causes a low-gravity effect like the last one did. For now, it looks like Epic replaced a spice drop spot with an empty area – not always a bad thing.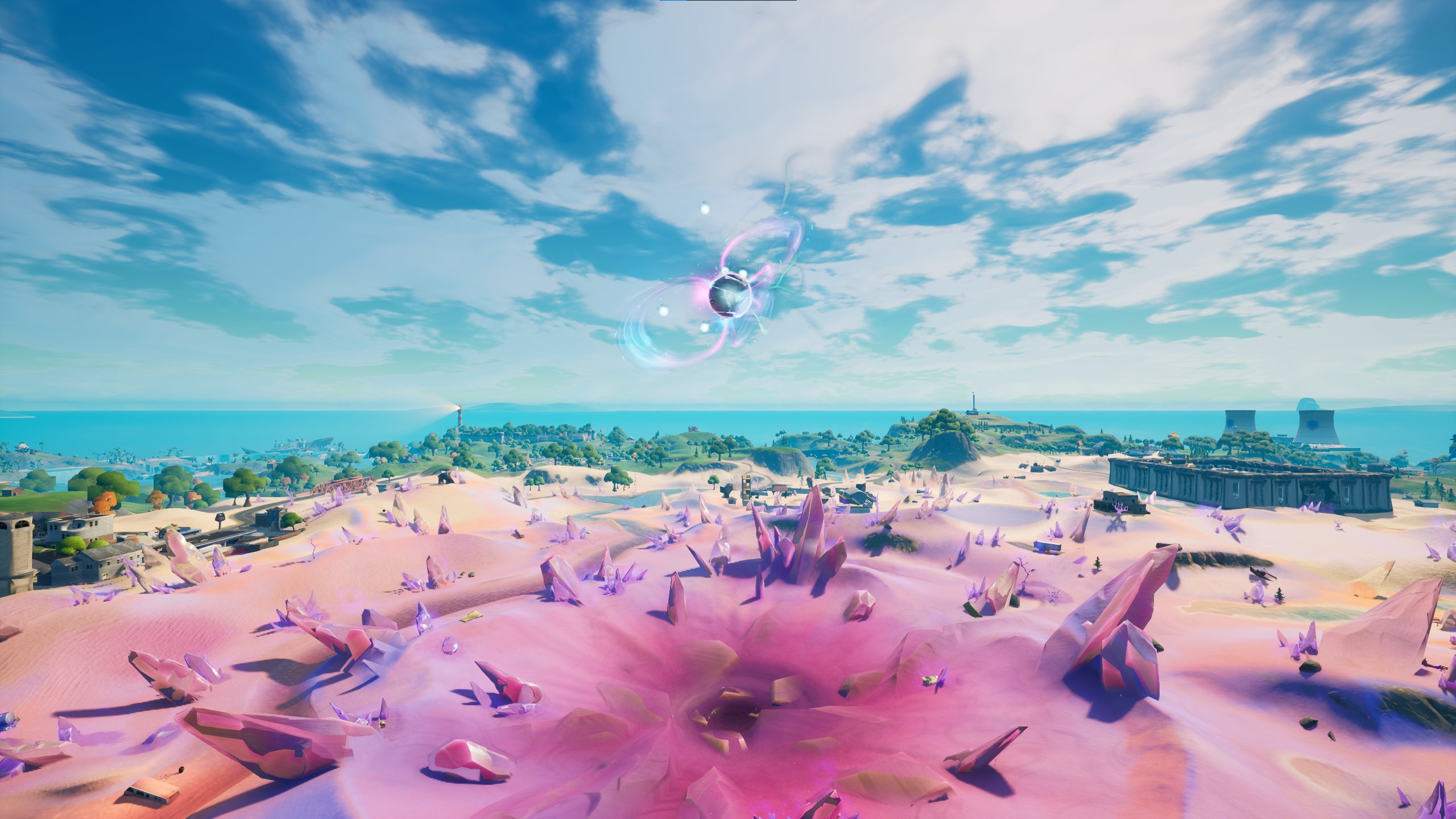 Of course, there are a ton of other, smaller POIs that aren't included on this list. You'll have to dive in and find them with the rest of us.
We'll see you in Salty Towers. It's going to be a bloodbath. Good luck out there.
Fortnite Season 5 'Zero Point' Battle Pass first look
Fortnite Season 5 is here. Take a look at all of the Battle Pass cosmetics included in the new season.
Fortnite Season 5 is here. Take a first look at the new Battle Pass before loading in.
Zero Point – the Fortnite Season 5 Battle Pass – has finally come to the game. This is shaping up to be the best Fortnite season in recent memory, and we haven't even played it yet.
The new Battle Pass hasn't been officially released at the time of writing, but we have a trailer, and a full list of skin sets to explore. Let's take a look.
Fortnite Season 5 Battle Pass Cosmetics
The Fortnite Season 5 Battle Pass brings bounty hunters from all kinds of different realities. Yes, this includes The Mandalorian from the Disney+ series and makes sense relating to the recent Fortnite X Disney+ promotion.
Here are all of the skin sets included in the Season 5 Battle Pass.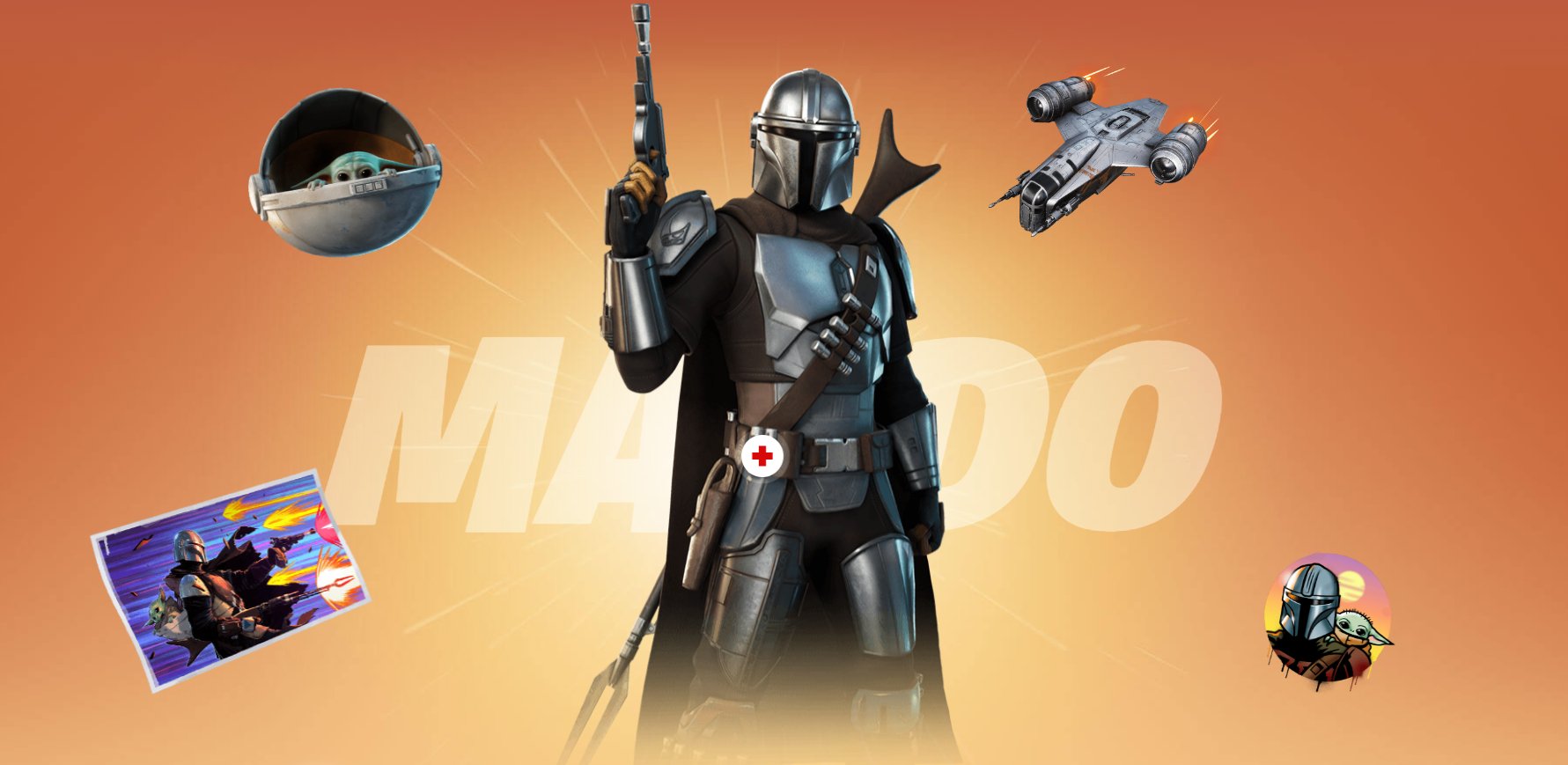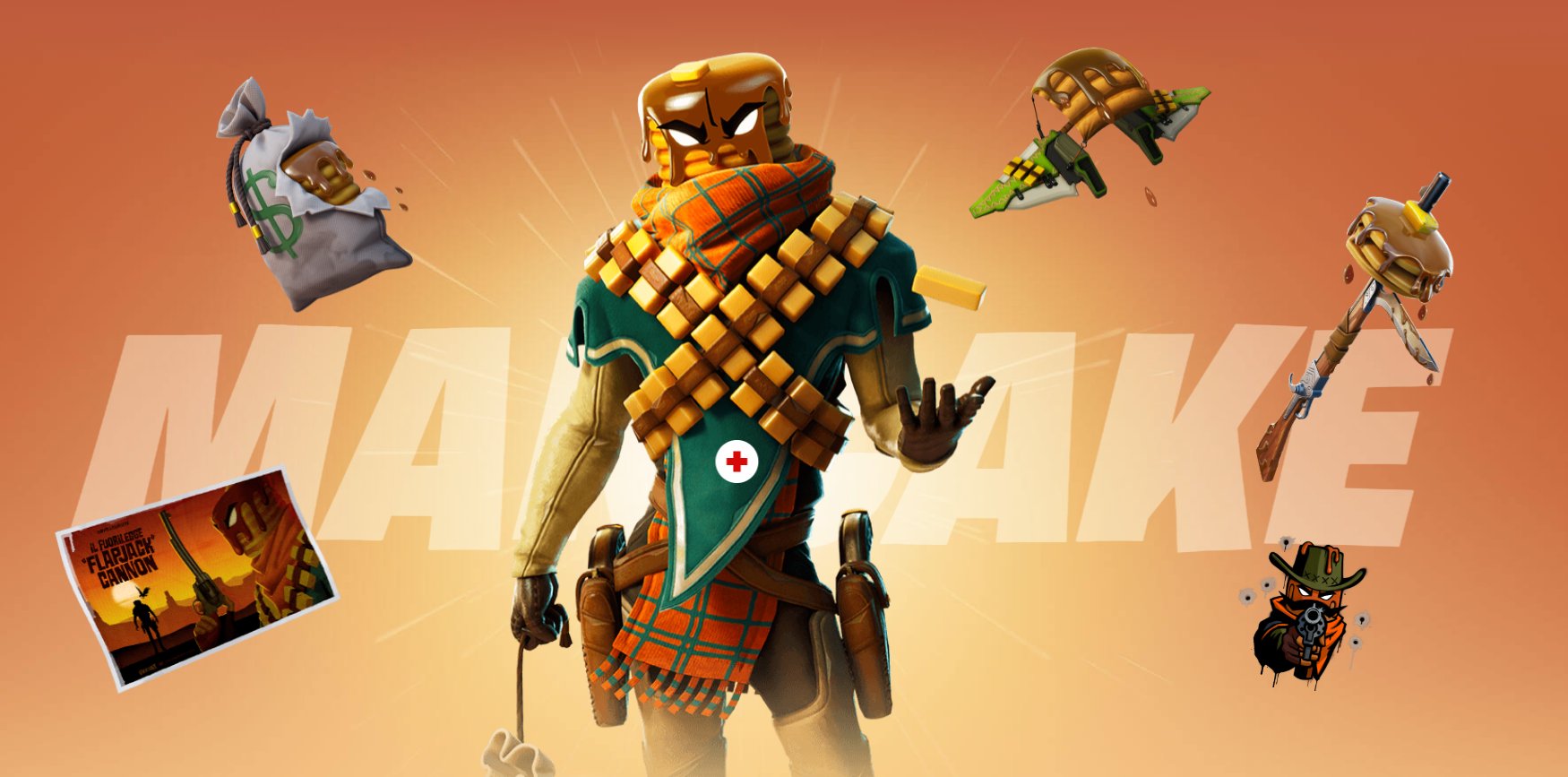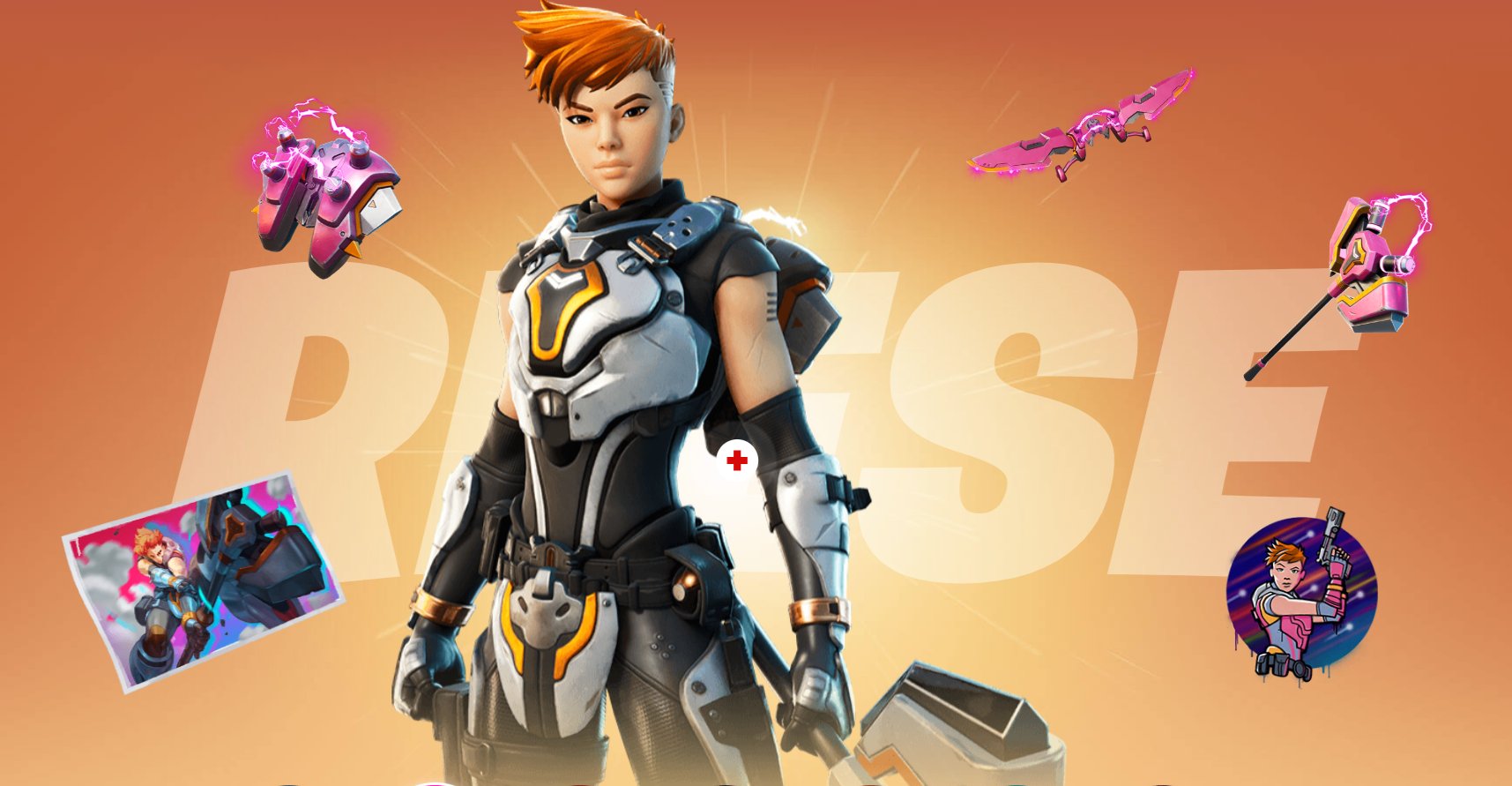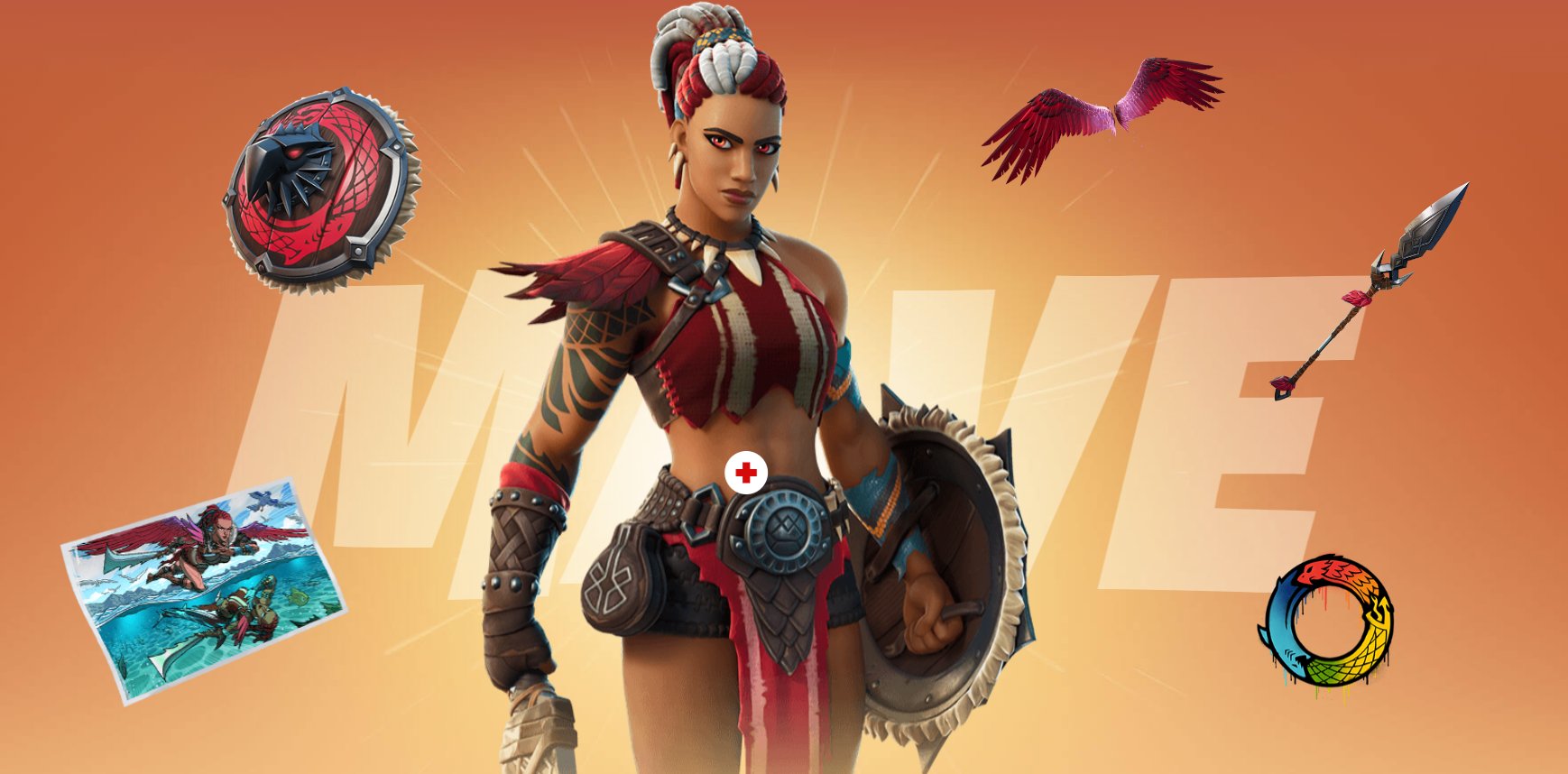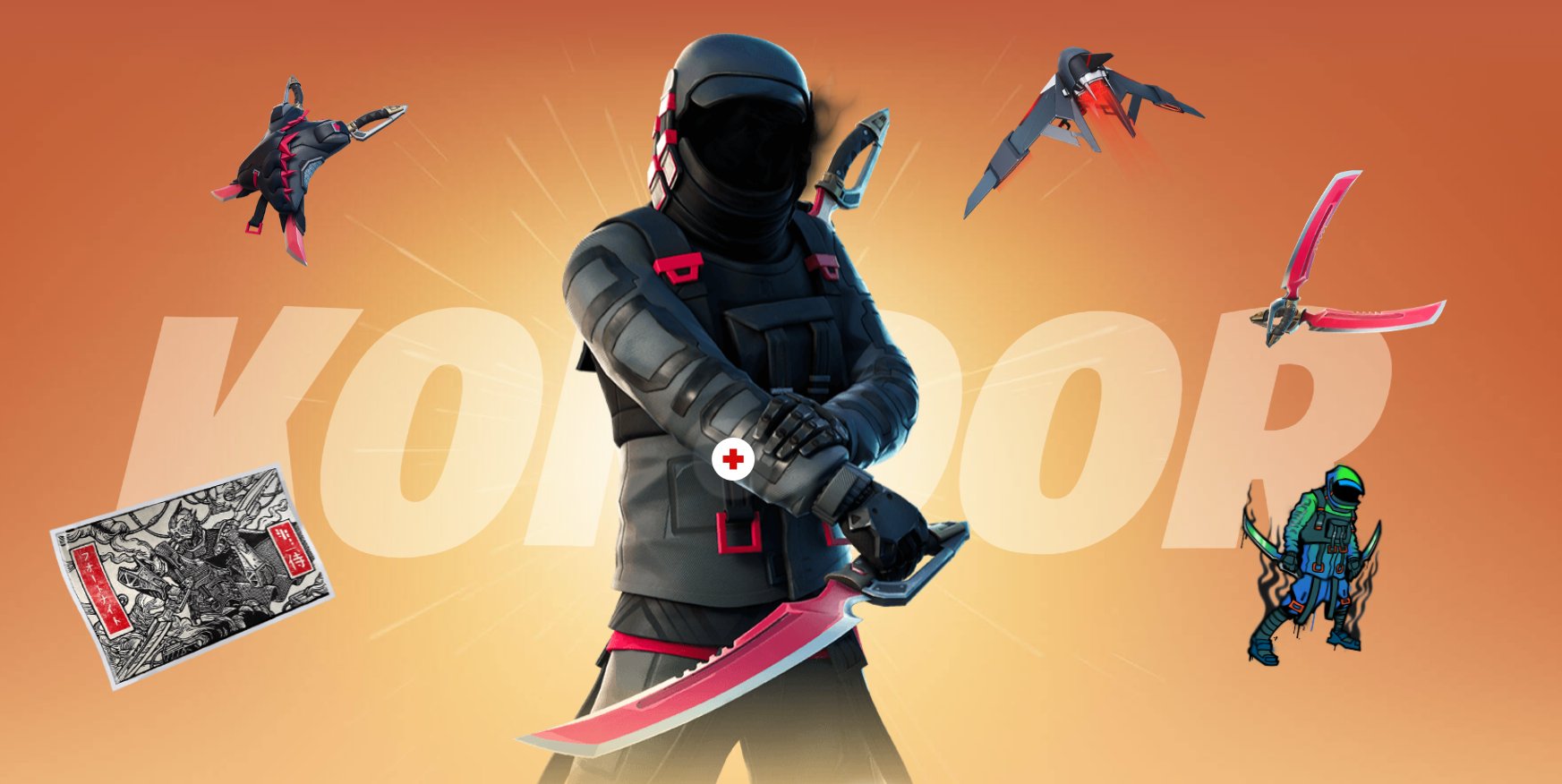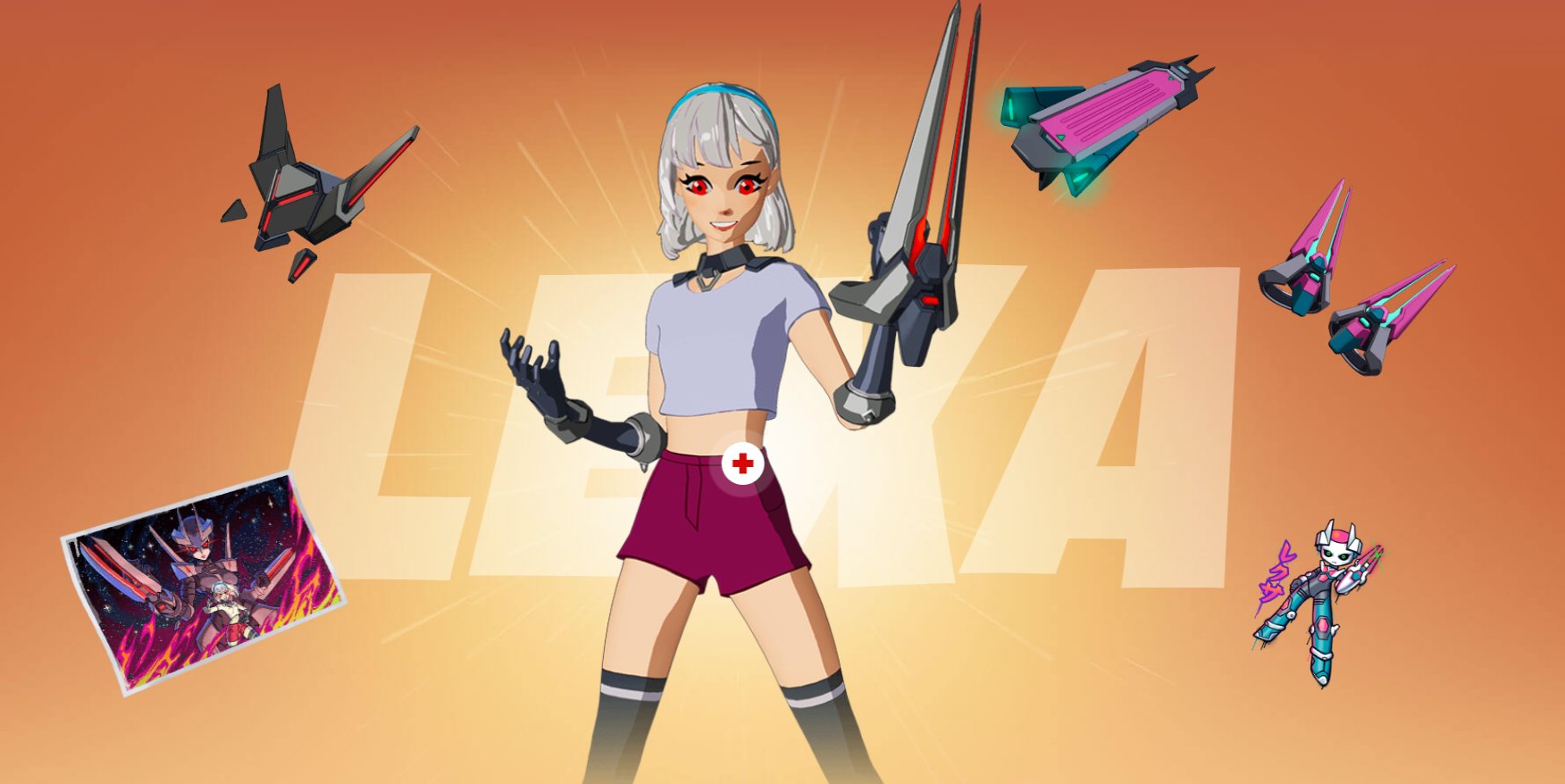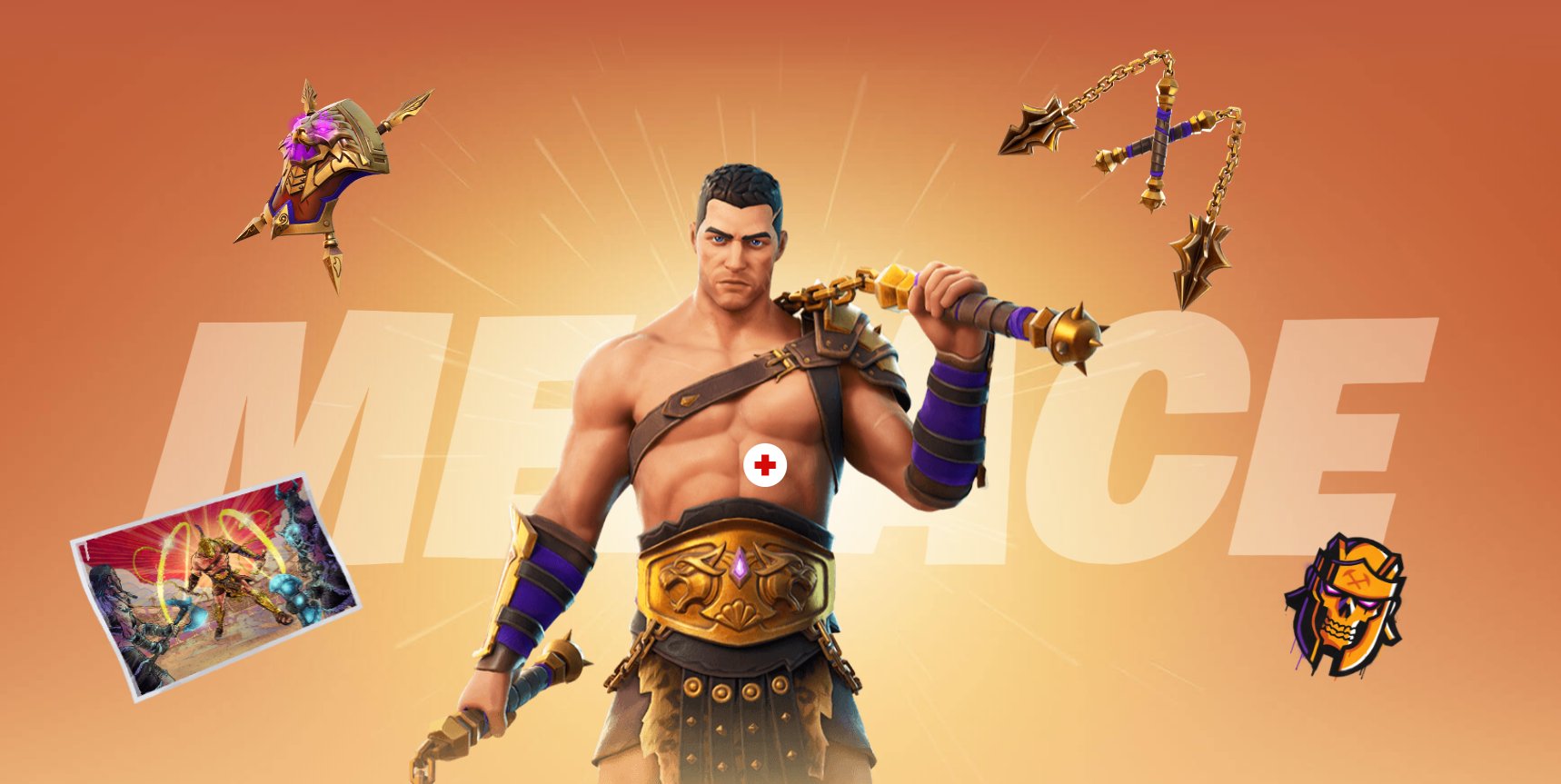 We're excited to jump in and start unlocking these characters. Now, to see what kind of crazy challenges Epic have us doing, this season.
When does Fortnite Season 5 start? Downtime, leaks & more
Fortnite Season 5 is right around the corner. Here's everything you need to know about when it starts and what it will include.
Fortnite Season 4 is almost over. Here's everything you need to know about the upcoming Fortnite season.
Following the Galactus event, the Fortnite servers went down as players entered into a small, "second black hole." Thankfully, there's a timer on this one, and we know how long we have to wait.
Ahead, we'll give you all of the information we have about the new season, including the start time, leaks, and more.
Fortnite Season 5 Start time
Fortnite Season 5 is only hours away. Initially, when the event ended, we had a seven-hour countdown to the next season.
This proved too good to be true. A few hours later, the countdown shifted to ten hours, putting the start time of Season 5 at 4 AM EST – four hours after the scheduled downtime that Epic announced later in the evening. The initial countdown seemed to be counting to the downtime, not the actual start time.
What to expect
We're getting more and more information as the hours pass. At the time of writing, we've heard two teasers that presumably relate to some new Battle Pass characters and, likely, new bosses.
Last week, the Epic Games store accidentally updated their game icon, and some players were able to catch a glimpse of the new screen. Here, we saw some new characters along with The Mandalorian and Baby Yoda – two characters that have been teased in some of the official Fortnite Season 5 content
For now, the Fortnite Season 5 theme doesn't seem to be entirely focused on Star Wars, although there's a chance that we were transported into a Star Wars-based reality.
We expect the map to be considerably different this season – if not an entirely different template. As always, we'll have to wait and see what happens when the new game goes live.
Make sure to follow us on Twitter @FortniteINTEL to stay updated on all of the latest Season 5 information.