Massive Fortnite Season 3 leaks reveal map changes, new items & more
Some of these huge Fortnite Season 3 leaks have already come true.
Fortnite Chapter 2 Season 3 is still a month away, but new details have emerged that could tell us what the new season will hold.
We've already seen a few concrete leaks and teasers about the new season. Three posters were leaked and will reportedly appear on the 'No Sweat Insurance' building in Lazy Lake.
These posters show Meowscles wearing floaties, a shark chain Peely, and a house floating atop the water.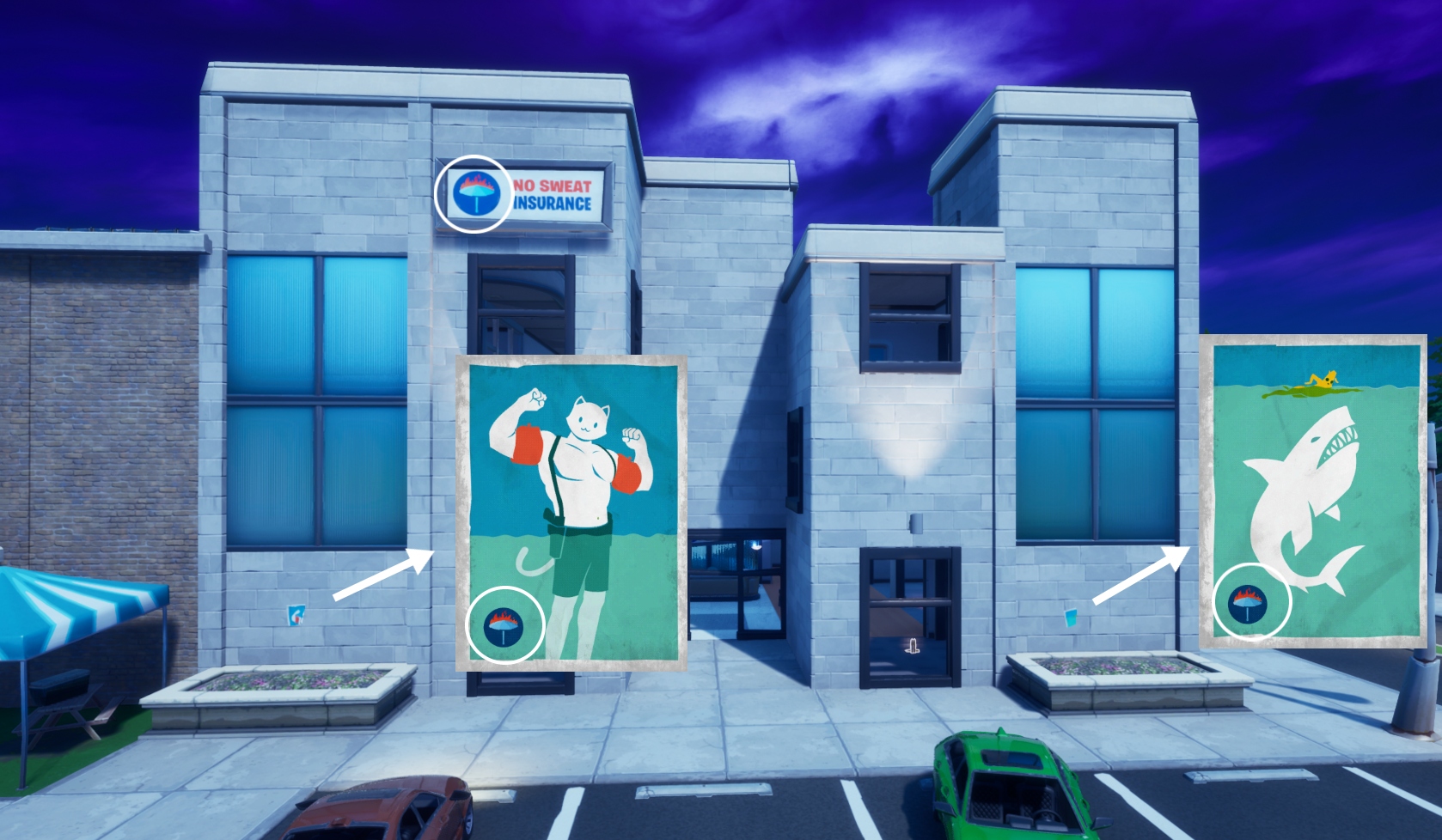 At the bottom lefthand corner of each poster, you can see a flaming umbrella, suggesting that this will be our reward for winning a game during Season 3.
Before these posters even released – and before the news of Party Royale – YouTuber Tabor Hill released a video containing Season 3 leaks that he received from an anonymous source.
We didn't initially report on these leaks because it was all hearsay. There was nothing to support these claims, but v12.50 and Party Royale changed that.
Tabor Hill's source told him that Season 3 would bring a new hub. This hub would feature blue phone booths that allow you to change your outfit in-game. There would also be minigames and other activities in this hub. Is any of this sounding familiar? Party Royale has confirmed all of this information.
The source also told Tabor Hill that water would cover most of the Season 3 map. There will be a rideable shark vehicle to help you traverse the water that surrounds everything. All of this fits into the Season 3 teasers which, again, were not public when Hill's source made these claims.
Another piece of information that has some support is environmental fire damage. According to these leaks, we'll be able to set buildings on fire in Season 3. We don't know the limitations of this but it's another claim that's corroborated by the leaked teasers – the flaming umbrella.
The rest of the information has yet to be supported by any official channels. The Battle Pass will reportedly include a female version of the Black Knight, Aquaman, and a build-your-glider feature that's similar to what we got with Maya.
Of course, all of this information could be false as it's coming from an unnamed source. Take it with a huge grain of salt. At the same time, a lot of it has either come true or been hinted towards. We'll have to wait until June 4 to find out.
Fortnite leaks point to underwater swimming coming in Season 3
Swimming underwater may be a permanent feature coming to Fortnite Season 3.
Early leaks of underwater swimming in Fortnite came to the game files several patches ago. Naturally, this led to the assumption that we'd be able to dive underwater in future Fortnite seasons.
These hopes were dashed when the Astronomical event happened. We swam underwater during this event, and most fans assumed that this would be the bulk of our undersea travel.
A couple of updates later, in v12.61, we saw the ability to swim underwater updated, yet again. When you combine this with the unconfirmed leaks covering Season 3, all signs are pointing to the ability to swim underwater in the next Fortnite Season.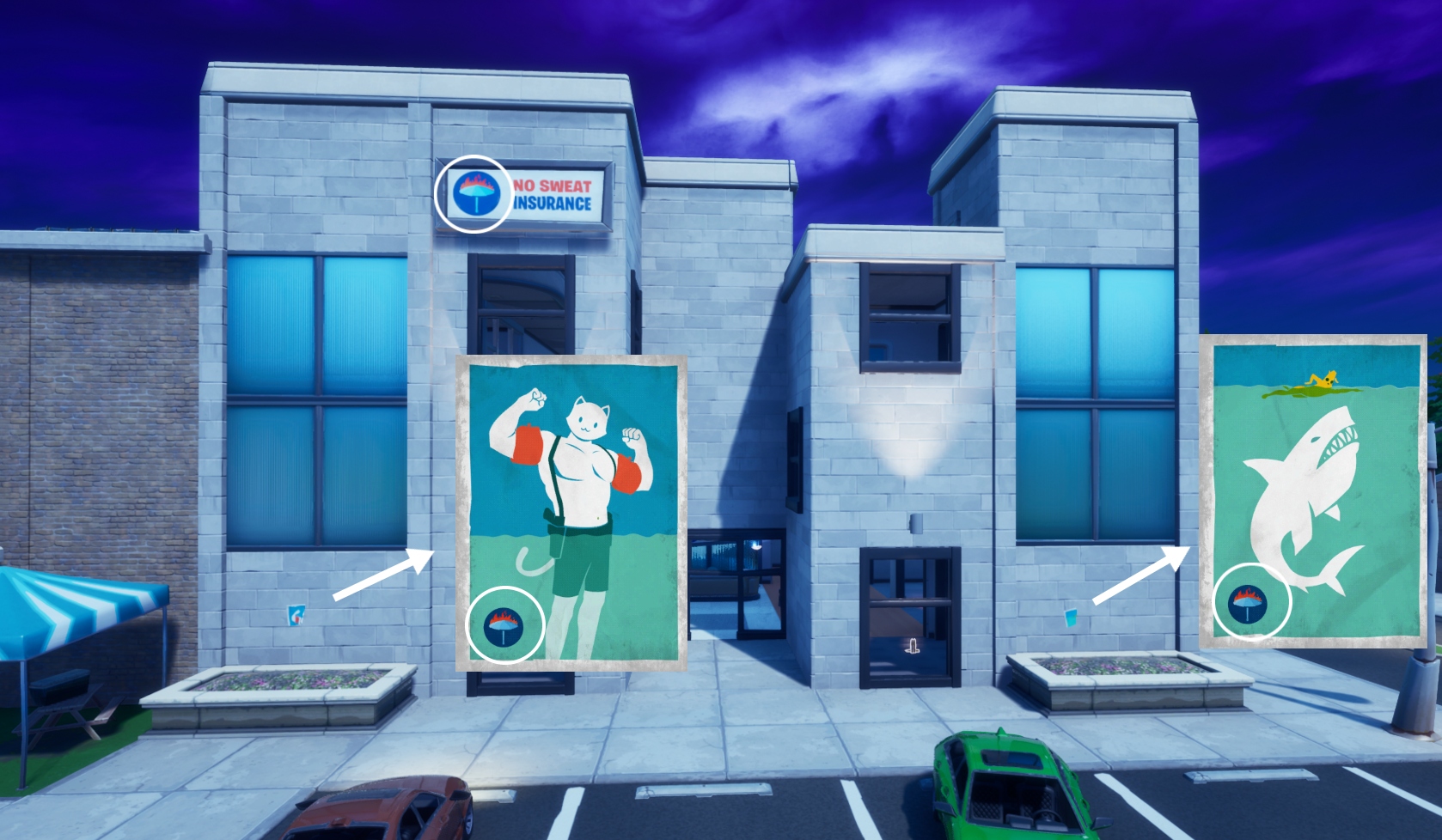 Several data miners covered the new strings in the game files. After a bit of digging, they came up with the animation, itself.
As you can see from FortTory's tweet, this animation is different from the normal swimming animation. You can dive, swim, and float in place while underwater.
There are still a ton of questions to be answered on this front. Will we able to swim underwater indefinitely or will we have an oxygen meter? Will this only be allowed on certain areas of the map? Does this mean we're getting an underwater POI?
Underwater swimming has always been a difficult concept in gaming. Unfortunately, it could lead to a host of bugs and issues if there are some blind spots in development. Let's hope for the best, though, and trust Epic to get it right.
Fortnite Doomsday Event leaks: Agency destruction, audio files & more
These Fortnite Doomsday Event leaks give us more information about the Agency destruction, gameplay cues, and more.
The Fortnite Doomsday Event is this weekend, which means that everyone is primed and ready to see what happens when Season 2 comes to a close. The Fortnite v12.61 update brought more details to the game files, where data miners were waiting to tell the world.
There's a lot to digest in these updates, so let's jump right into it. Keep in mind that these are spoilers. Stop reading now you want to be completely surprised by the event. You have been warned.
Agency destruction
As many fans guessed, the Agency will be a casualty in the Doomsday Event. Data miners found mesh files that pointed to broken walls, and soon found complete renderings of a destroyed Agency in the game files.
This isn't too much of a surprise to most players. It was assumed that Midas would hit the switch and take The Agency with him. The consensus was that these Mythic POIs wouldn't make it past Season 2.
Lighting, debris, and more
Obviously, if The Agency is going down, something will have to destroy it. Data miner FortTory provided some of the game files that point to gameplay cues. These cues involve lightning strikes, gravity rocks, energy impacts, and more.
The most interesting line in these files is something called "final teleport," suggesting we'll be moving around the map over the course of the event. We may even take a quick trip to the Chapter 1 map, although that's unlikely and shouldn't be expected.
Audio files
Audio files accompany the gameplay. We got a few different audio leaks, including one that shows the countdown to the event. It sounds a lot like the original Rocket Launch, with the addition of some typical nonsense from the Henchmen.
There will, likely, be plenty more leaks where these came from. The update is still a few hours old, and more will come out ahead of the Doomsday Event.
As always, we'll keep you posted with everything you need to know. Make sure you're ready for the event on Saturday. We suspect that this will be one that you won't want to miss.
Leaked Fortnite v12.61 update skins and cosmetic items
Fortnite update v12.61 has arrived, and while Epic Games didn't add many new skins or cosmetic items to the game, data miners and leakers have been sifting through the files and given us a look at what's to come before the end of Chapter 2, Season 2.
Season 2 is rapidly coming to its conclusion, with the highly anticipated Doomsday event set to rock the game to its foundations as Epic Games moves to Season 3.
With the current season drawing to a close, the game's developers have released the v12.61 Update on May 26 which includes a number of leaks as to what the event will entail.
For those who are looking a new skin or some new dances moves, though, Epic have added some new additions to the files which will be released over the next week or so.
Cyclo Doomsday skin and Windshear Cloak
There's only one new skin in the game this week, but it appears to have major links to the end of Season 2, with the mysterious and imposing skin added to the files under the name "Hurricane," prompting many to wonder if he is set to unleash the natural disaster onto the island.
On top of that, there is also a brand-new cloak that goes with Cyclo Doomsday, which appears to have been battered by winds and torn in places at the bottom. You can view the skin and back bling below courtesy of @Lucas7yoshi.
Drake's Toosie Slide comes to Fortnite
Definitely the most surprising addition to the game, global megastar Drake has made his first appearance in Fortnite, with a brand-new emote appearing in-game based on a dance from the music video for his latest single, Toosie Slide.
The track debuted on April 3, and was then eventually released as part of his new mixtape Dark Lane Demo Tapes. It immediately became a hit on TikTok, with creators dancing along to the instructions featured in the song, and now Fortnite players can do the same. You can watch the Toosie Slide emote in action below, thanks to @HYPEX.
On top of that, Epic have actually licensed the song, so when you're sliding in front of your downed enemies, they'll hear October's Very Own singing along.
Fortnite's v12.61 patch is expected to be the final patch before Chapter 2, Season 3 kicks off, so it was always likely that new cosmetics would be in short supply this week. Data miners are still sifting through the files though, so if any more are discovered we'll be sure to update this article.