Leaked Fortnite Lace skin style coming soon
A brand new Fortnite skin style has been leaked by dataminers and it looks like Lace is getting a revamped look very soon.
Epic Games have revealed a number of interesting looking skins during the course of Chapter 2's debut season already and it appears that the long list of outfits is about to get extended even further.
In recent weeks we've seen leakers get their hands on a whole raft of upcoming content, revealing several holiday themed features that are set to be added to the battle royale game, a potential event at Risky Reels, and more!
However, while that all might sound exciting, fans of the Lace character are going to be in for a treat during this festive season as it appears a new style is on the way for her, but will it be on your Christmas list?
Well, with the image courtesy of leaker Lucas7yoshi, let's take a look at what to expect from this upcoming addition to the Fortnite Item Shop.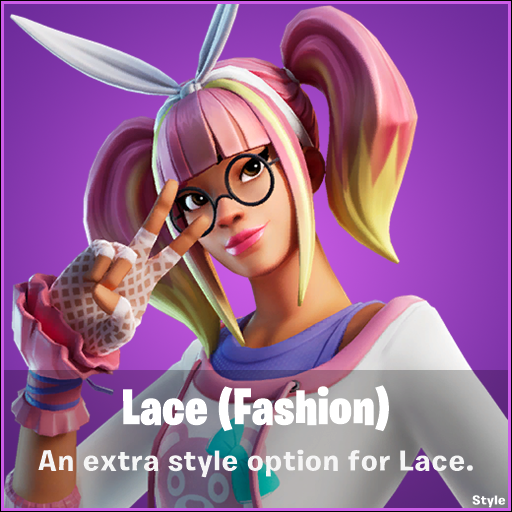 Are you a fan? We most definitely are. There's even some more images of the new outfit style for people to look at, leaked by HYPEX and xkleinmikex.
This time, a side-by-side with the original and the new one, just to show how different the fresh character style is going to be.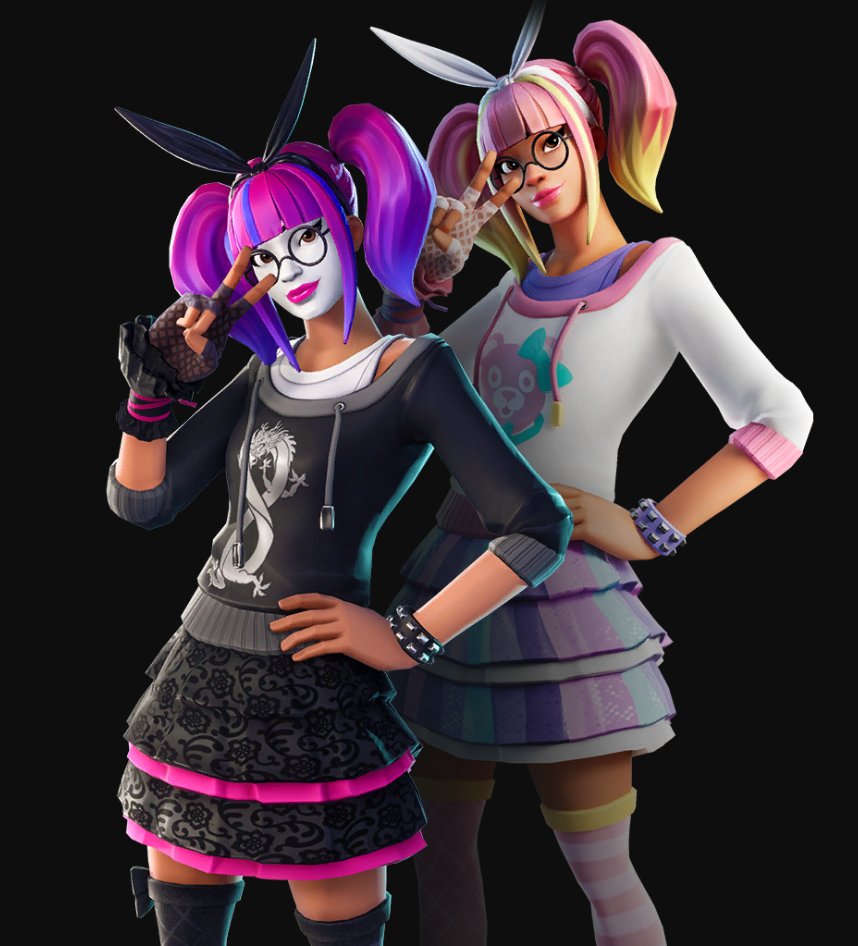 Do you want to add this new style to your collection of skins in Fortnite? Let us know in the comments below.
Longtime Fortnite pro Saf signs with TSM
TSM announces their newest signing: Fortnite pro, Rocco 'Saf' Morales.
The Fortnite signings don't appear to be slowing down anytime soon. The past month has seen some of the biggest names in Fortnite scooped-up left and right. Luminosity had a massive signing day, Clix and Ronaldo signed to NRG, and Bucke, Clalc, and HazThaGreat signed with BBG.
Today, August 10, TSM announced the newest member of their team: former Ghost member, Rocco 'Saf' Morales. The organization and Saf, himself, announced the signing with a Tweet and a video.
Saf joins ZexRow. Commandment, Reverse2k, and Mackwood on the competitive Fortnite TSM roster. TSM doesn't have the largest roster in the game, but they have a collective of players who are always in the hunt to win any given tournament.
Unlike a lot of other pro players in the Fortnite community, Saf has been near the top for a long time. He and Zayt are one of – if not the – only duos left from the World Cup days, and both of them had been in the scene before that.
The continuous signings of Fortnite pros from tier-one organizations show that Fortnite – and the competitive scene – is alive and well. These organizations and players are in it for the long-haul. Fortnite isn't going anywhere. Congrats to Safaroonie.
Fortnite Season 3 FNCS Solos qualification results
The Fortnite Season 3 FNCS qualification round has ended. Take a look at who made it to the Solos Grand Finals.
The final week of the Fortnite Season 3 Solo FNCS Qualification has ended. All of the participating players have qualified for Grand Finals (barring any disqualifications), so all that's left is to look at the heats when Epic release them.
With the last qualification round in the book, let's take a look at the final standings for the three most popular regions in the game: Europe, NA-East, and NA-West. All information was provided by Kinch Analytics, who collected all of the data from the FNCS qualifications.
FNCS European Qualifiers
The EU qualification bracket features many of the names that fans have come to expect. Mongraal, MrSavage, Benjyfishy, Teeq, and Th0masHD all finished inside of the top 16. Out of all of them, Mongraal placed the lowest at 16. The rest were all inside the top 10.
Benjyfishy had tumultuous qualification rounds, but ended up finishing in second in overall points after winning the second week of qualifiers. Here's a look at the top 29 players in the EU region. You can take a look at all players who qualified from Kinch Analytics here.
FNCS NA-East Qualifiers
NA-East is the more popular of the two North American regions when if comes to professional Fortnite. Most of the household Fortnite names play in NA-East, and most fans consider it to be on par with EU as the most "stacked" region in Fortnite.
The top 25 in NA-East is littered with recognizable names. Bucke, Bugha, Clix, Khanada, Reverse2k, Stretch, and Nosh all made it into the top 25. Khanada ended up finishing first with Bugha – the reigning World Cup Solo champion – in third.
Other popular players such as Slackes, Assault, Blakeps, Edgey, Jamper, Dubs, and Riversan made it into the top 100. Cizlucky, Calc, Unknown, Scoped, Chap, AV, and many others also qualified for Grand Finals.
FNCS NA-West Qualifiers
In the NA-West bracket, two of the best players in the region showed-out, once again. EpikWhale and Arkham came in second and third after all of the qualification points were tallied – behind Maken in first.
The NA-West region is home to some of the most consistent performers in the game, so it will be interesting to see how it shakes-up in the Grand Finals.
The Grand Finals of the Season 3 FNCS kick off this weekend, August 14 through the 16. We'll keep you updated if anything changes, and will have the results for you as soon as the event ends.
You can watch the Grand Finals on the official Fortnite YouTube and Twitch channels – or through any participating streamer. Make sure to have your Twitch and Epic accounts linked for a chance to earn free Twitch drops – just for watching the FNCS.
Fortnite cheater makes it to FNCS Finals as a statement on anti-cheat
Over the weekend, a Fortnite player claims to have used cheats in the FNCS to make a point about how easy it is to make it past the anti-cheat.
Cheating in Fortnite has been a hot topic of late. It all started with some rumblings from the professional community. Players like Cented and Calc tweeted about cheaters placing in Fortnite tournaments. After that, we had the Bman situation, where a player's teammates outed him for using "soft aim" hacks in the Bugha Cup.
We discussed the topic of cheating with a hacker who develops cheats for Fortnite. To our surprise, he told us that the Fortnite anti-cheat is rather formidable and that his is the only cheat that he knows of to reliably make it through the system.
All we hear from the community is how easy it is to get through the Fortnite anti-cheat, however. This past weekend, a player by the name of Kona made it to the FNCS Finals on the back of cheats. He even streamed his cheats to make a point about the Fortnite anti-cheat – at least, so he claims.
We have no idea how long Kona has been cheating, although he claims to have used these cheats as a way to showcase how easy it is to get through the Fortnite anti-cheat. He loaded-up his stream and showed his viewers everything that he was doing. The above clip has since been shared and viewed thousands of times.
We reached out to Kona to see whether or not this was the same cheat developed by our source. According to him, these are not the same cheats – meaning there may be several active Fortnite cheats on the market.
On Twitter, Koma claimed that he "started a revolution." He told his followers and anyone watching, "The anti-cheat in this game is so terrible to the point where someone can get to the finals. I hope people learn from this."
To be fair to Epic, however, Koma was probably not the person to develop the cheats that he was using. He was, simply, a player who knew how to get his hands on cheats – not a developer who knows how to bypass the anti-cheat.
Koma claimed that he was sacrificing his account to make a large point, but he sacrificed more than that. His organization, Deny, cut ties with Koma as soon as the cheating proof came through. We'll never know whether Koma used these cheats for the first time over the weekend or if he decided to lean into the soft-aim cheating allegations so he didn't go the way of Bman before him.
Again, we asked Koma about the cheats he used to make it through the anti-cheat. According to him, these were not the cheats that we investigated last week, meaning that there are more out there than we thought. Hopefully, Epic is able to sort all of this out.
Every game has cheaters, but not all games host online tournaments worth thousands of dollars. If players are cheating in these events, it throws everything into question. This is a developing story, and we'll let you know when we hear more.