How to unlock the Armored Kratos style in Fortnite
Kratos from God of War has made it to Fortnite. Find out how to unlock the Armored Kratos style for free in Season 5.
Kratos has landed on the Fortnite island, but his single style isn't his only form. Here's how to unlock his Armored outfit.
After a full season worth of crossovers, Epic slowed things down with Fortnite Season 5. The new season was released with only one crossover character in the roster: The Mandalorian.
It only took a couple of days for Epic to add to their Season 5 crossover roster. On December 3, Kratos from God of War came to the Item Shop. This preceeds the rumored addition of Master Chief from the Halo franchise.
Although God of War is a Playstation exclusive video game, players on all platforms could grab Kratos and his skin pack. You know that Sony had to do something for their console owners, however.
PlayStation players who play a single game with the Kratos skin will unlock the Armored Kratos style for their skin – it's as simple as that.
Unfortunately, Android, Xbox, PC, and Nintendo Switch players will need to stick to the standard Kratos outfit – unless you have a PS5 lying around.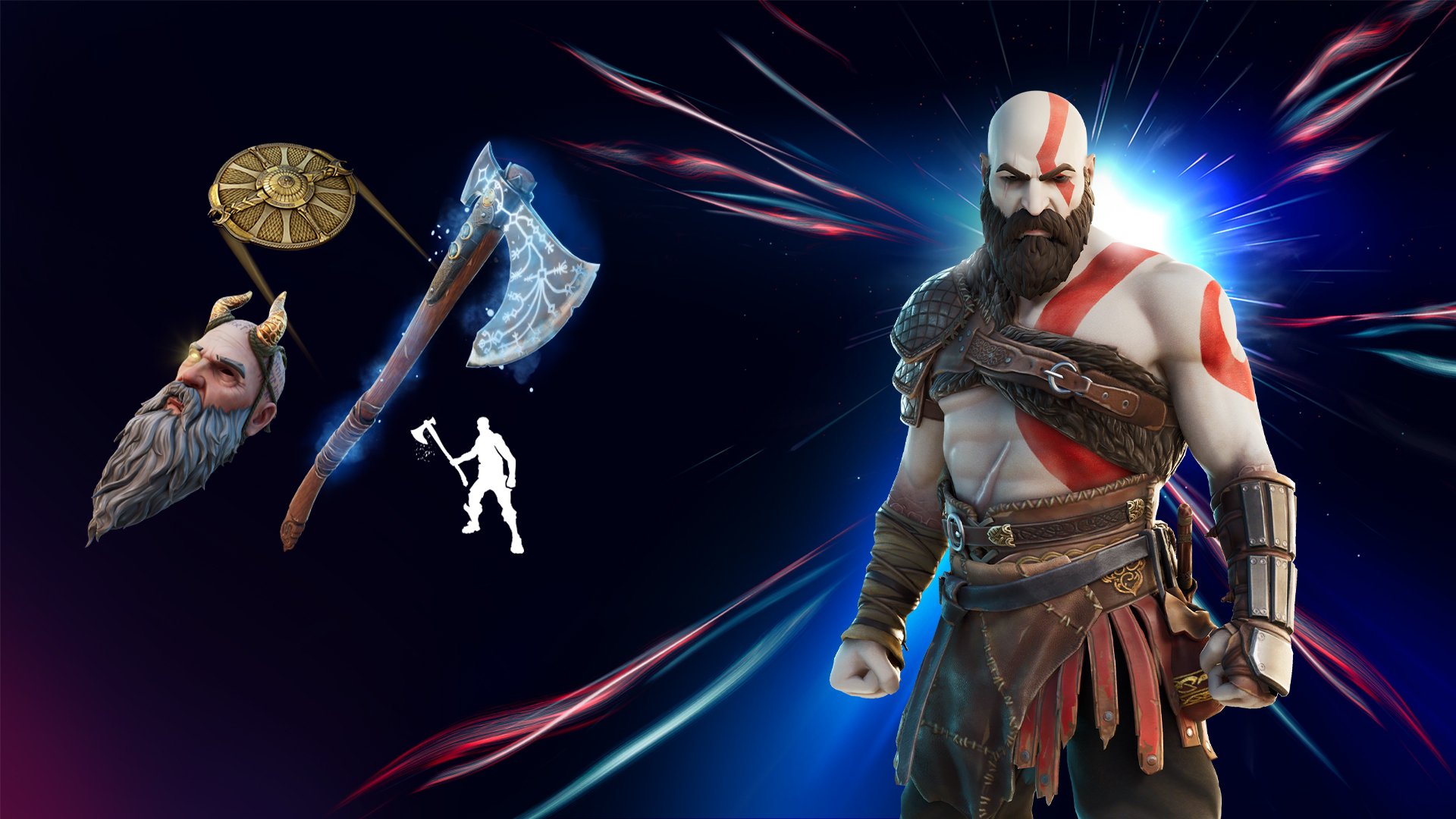 If you don't have a PlayStation on-hand, the only option you have is to ask a trustworthy friend to log onto your account and play a game for you. Giving out your account information is risky and usually a bad idea, so proceed with caution.
Hopefully for Xbox players, Microsoft will have the same deal with Epic Games when Master Chief comes to the Item Shop. He's one of the most iconic characters in all of gaming and will probably be a popular pick on all platforms.
How to cancel your Fortnite Crew subscription
Don't like the monthly offering for the Fortnite Crew subscription pack? Here's how to cancel before you receive a charge.
The Fortnite Crew subscription is the popular new way to get exclusive monthly cosmetics and the Battle Pass for one low price. If you don't like the monthly offering, here's how to easily cancel your subscription.
For all of their faults, Epic Games is one of the most player-friendly developers when it comes to microtransactions. They changed the meta of gaming monetization with the Battle Pass model, pushing other developers away from the loot box system that was popular at the time.
In 2021, Epic announced a new monetization system: the Fortnite Crew subscription. In January, with a new Battle Pass, the $11.99 price tag offered an amazing deal for the Battle Pass, a skin pack, and 1,000 V-Bucks.
The next couple of months offered new skin packs, but the Battle Pass offering didn't present as attractive of a value for those who already owned it. If you don't like the new skin pack, it probably wasn't worth the price.
Thankfully, Epic makes it easy to cancel your subscription. Here's what you need to do.
How to cancel your Fortnite Crew subscription
As we said, Epic is an extremely customer-friendly developer. They make canceling the Crew subscription as easy as possible. You don't need to go to their website or even leave the game; it's all right here.
Follow these steps to cancel your Fortnite Crew subscription:
Navigate to the Item Shop tab
Scroll down to the Crew section
Click Cancellation Info
Click Leave Fortnite Crew
Just like that, you'll be out of the Crew subscription and won't be charged when the new month begins. You can always rejoin at any time by going back to the Item Shop and signing up.
Most other games would likely force you to go to the website and enter your details before canceling – making it more difficult and easier for players to forget. As usual, Epic don't use these predatory tactics.
Will you be keeping your Fortnite Crew subscription this month or will you be canceling? Let us know on Twitter @FortniteINTEL.
Epic reveal February Fortnite Crew subscription pack
Epic Games have released the February Fortnite Crew pack, featuring the new skin Vi. Here's everything you need to know about the pack.
Epic Games have announced the exclusive February Fortnite Crew Pack. Here's how to get the skin, pickaxe, back bling, and more.
If you were paying attention to the Fortnite Twitter account over the weekend, you probably noticed some strange behavior. The profile picture changed and the account began issuing a series of tweets, reading like a short story.
Like all Fortnite plotlines, the tweets were vague. They didn't tell us much but made us aware that the Drift skins were likely a part of another faction on the island.
When the tweet-storm ended, it became clear that Epic were teasing the next Crew skin pack. On Monday, they confirmed as much.
How to get the exclusive February Fortnite Crew skin
This will be the third month of the Fortnite Crew subscription. Existing members won't need to do anything to re-up their skin. All they need to do is log into Fortnite on February 1 and receive their rewards.
If you're not a member and want to sign up, you'll be prompted when you log in. The cost of a monthly membership is $11.99. It will grant you the Battle Pass, 1,000 V-Bucks, and the new Vi skin pack if you sign up in February. If you sign up before the new month, you'll still be able to grab the Green Arrow skin pack.
February's pack will include:
Vi skin with two variants
Drift Shift wrap
Foxbow back bling
Crooked Claw pickaxe
a new loading screen
You can cancel the membership at any time by following the steps outlined here. If you were a fan of the past Crew packs and don't like this one, cancelling the subscription is easy.
Will you be grabbing Vi and the February Fortnite Crew Pack or will you cancel your subscription? Will this be your first Fortnite Crew purchase? Let us know on Twitter @FortniteINTEL.
How to return your T-800 Terminator skin without using a refund token
Epic Games are offering players a free refund of the T-800 Terminator skin. Here's how you can grab yours.
Recently, Fortnite brought Terminator to the game as the newest bounty hunter crossover. They have announced that players can return the skin without using a refund token. Here's how.
Fans of Terminator and Fortnite were thrilled to see that the two were coming together last week, with the announcement of the Future War bundle. This skin bundle included the Sarah Connor and T-800 skins along with two pickaxes and a Terminator-themed emote.
According to the official announcement blog, however, Epic Games made it sound like the Cyberdyne Salute emote would be built into the T-800 skin. When it hit the shop, players saw that this wasn't the case.
Apparently, a fair number of players purchased the T-800 skin without realizing that the emote wasn't built-in – at least, enough for Epic to respond to player complaints.
After the skin was released, Epic announced that they'd offer players a free refund of the skin without using a refund token. This means that you can get a refund for the Terminator skin if you've already used your three refunds. These should begin becoming available this week.
Free refunds for the T-800 skin still aren't available at the time of writing. When they are, you'll be able to grab a refund by going to Settings > Account and Privacy. "Submit a Request" will be the third option.
As you can see from the screenshot, we've already used our three refunds. When the T-800 refund becomes available, the option should turn blue and offer us a refund for this specific skin.
The T-800 skin cost 1,500 V-Bucks on its own, so you can expect this to be the refund price. It will be interesting if players who purchased the bundle for cheaper than the standalone skin will still receive the 1,500.
Do you like the Terminator skin pack or were you disappointed that we didn't see Arnold? Let us know on Twitter @FortniteINTEL.