Still need to complete some of the Week 5 challenges in Fortnite Season 7? Thesquatingdog has you covered with an all-inclusive Cheat Sheet!
The first four weeks of Season 7 have already flown by, and Week 5 aims to bring a new set of interesting challenges for players to complete.
Each week, Thesquatingdog releases an in-depth Fortnite 'cheat sheet' which includes all of the challenge locations across the map and can be a huge help for those still searching.
Although most of the Week 5 challenges are relatively straightforward, some of the tasks may require a bit more research before being able to complete them.
The full Week 5, Season 7 cheat sheet can be viewed below.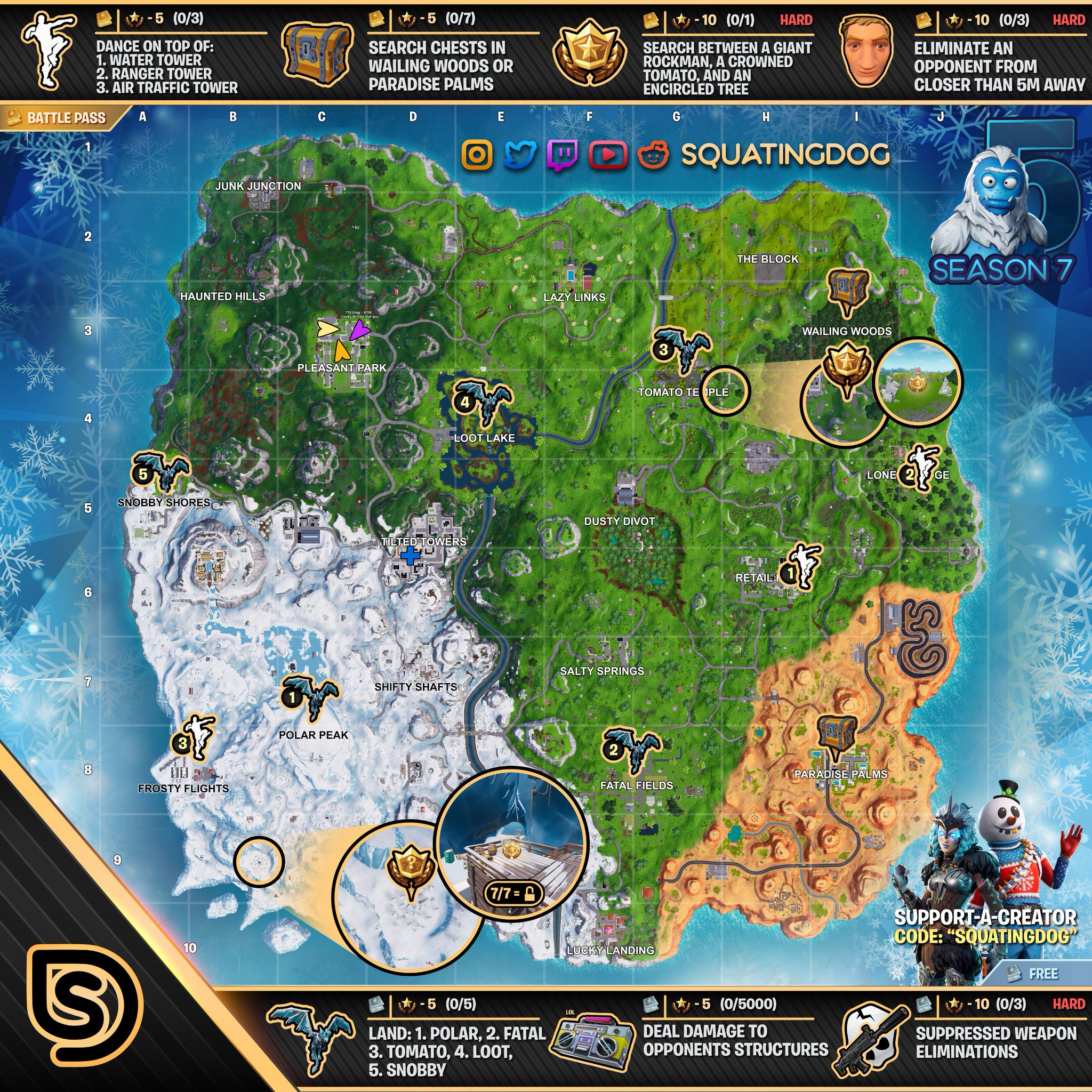 Free Challenges
Stage 1: Land at Polar Peak – 1 Battle Star

Stage 2: Land at Fatal Fields – 1 Battle Star
Stage 3: Land at Tomato Temple – 1 Battle Star
Stage 4: Land at Loot Lake – 1 Battle Star
Final Stage: Land at Snobby Shores – 1 Battle Star

Deal (5,000) damage to opponents structures – 5 Battle Stars
(3) Suppressed weapon eliminations (HARD) – 3 Battle Stars
Battle Pass Challenges