Need help with the challenges for Week 8 of Season 6 We have you covered with an all-inclusive "cheat sheet."
Every week, thesquatingdog releases a 'cheat sheet' which guides Fortnite fans in completing all of the necessary challenges for that respective week.
While some challenges may be totally straightforward, others may be difficult to achieve without any help and may require extra assistance to complete.
The full cheat sheet for Week 8 of Season 6 can be found below.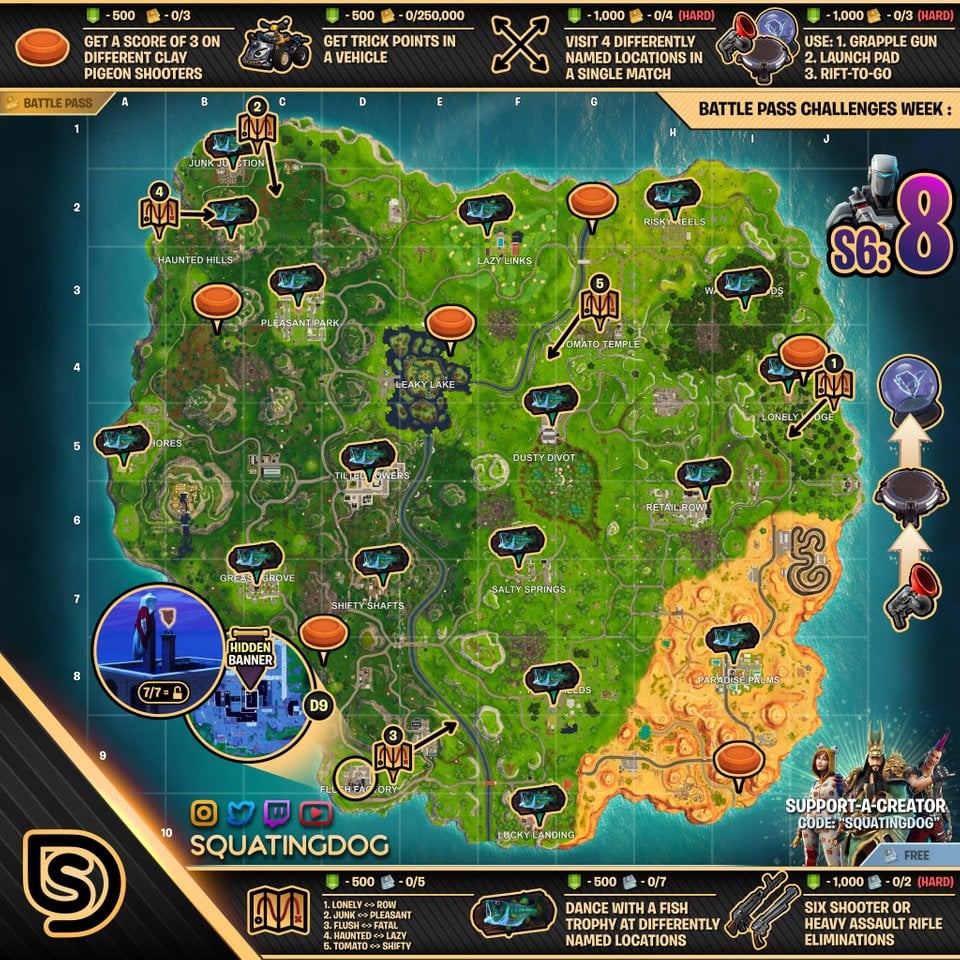 Free Challenges
Stage 1: Visit Lonely Lodge and Retail Row in a single match – 1 Battle Stars

Stage 2: Visit ? and ? in a single match – 1 Battle Stars
Stage 3: Visit ? and ? in a single match – 1 Battle Stars
Stage 4: Visit ? and ? in a single match – 1 Battle Stars
Final Stage: Visit ? and ? in a single match – 1 Battle Stars

(2) Six Shooter or Heavy Assault Rifle Eliminations (HARD) – 10 Battle Stars
Battle Pass Challenges
Get a score of 3 on (3) different Clay Pigeon Shooters – 5 Battle Stars
Get (250,000) Trick Points in a vehicle – 5 Battle Stars
Visit (4) different Named Locations in a single match (HARD) – 10 Battle Stars
Stage 1: Use a Grappling Hook (HARD) – 3 Battle Stars