Still need help with the challenges for Week 5 of Season 6 We have you covered with an all-inclusive "cheat sheet."
Each week, thesquatingdog releases a new 'cheat sheet' which can easily allow players to complete all of the necessary challenges for that respective week.
While some challenges may be totally straightforward, others may be difficult to achieve without any help.
The full cheat sheet for Week 5 of Season 6 can be found below.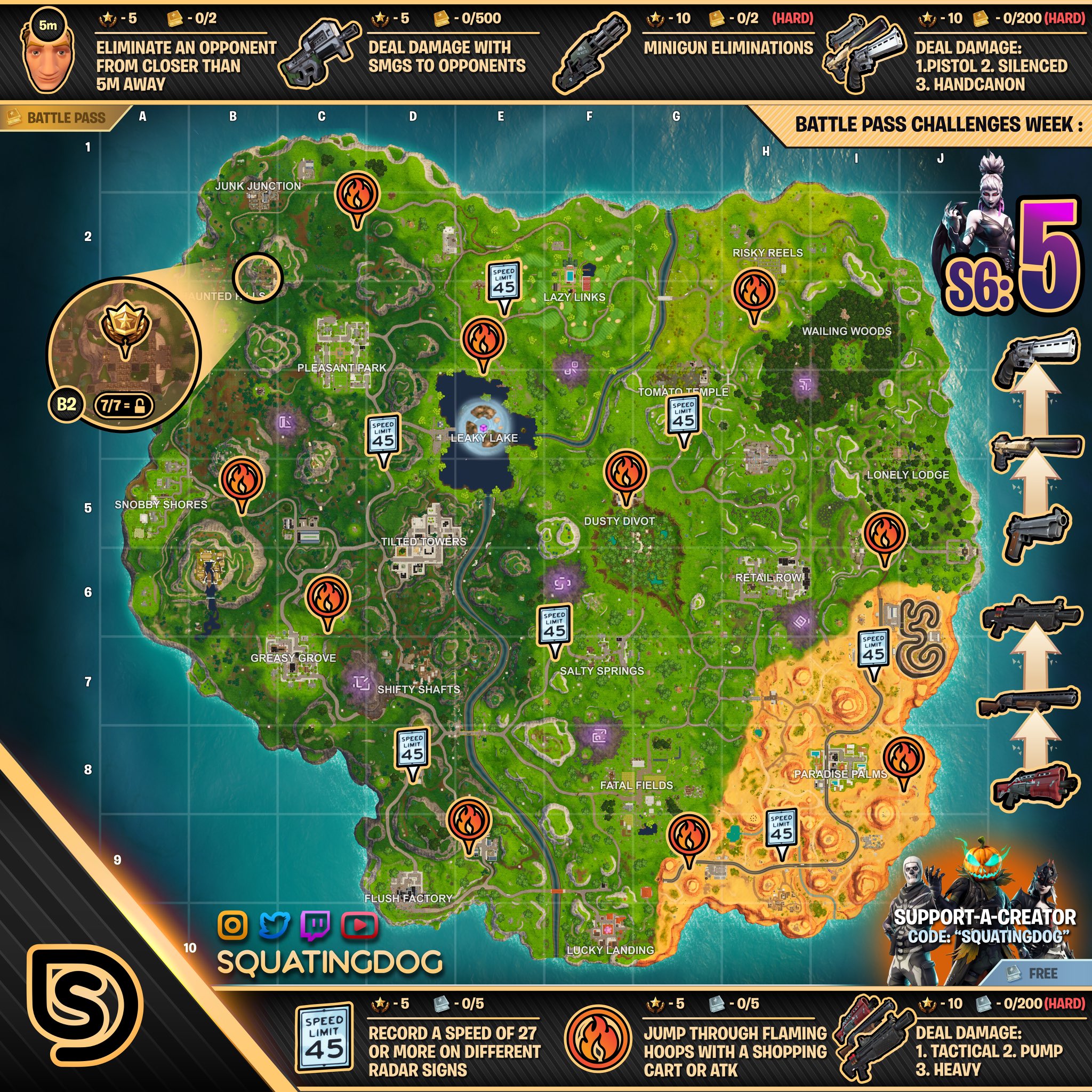 Free Challenges
Battle Pass Challenges
Eliminate (2) opponents from closer than 5m away – 5 Battle Stars
Deal (500) damage with SMGs to opponents – 5 Battle Stars
(2) Minigun Eliminations (HARD) – 10 Battle Stars
Deal (200) damage with standard Pistols to opponents (HARD) – 3 Battle Stars
Once you have completed all Season 6 Week 5 Challenges, don't forget to collect your Free Battle Star!