Epic Games appear to be putting together a brand new crossover event between Fortnite and the Batman franchise, with a list of challenges being leaked.
This new set of challenges, named 'Welcome to Gotham City', will presumably be included in the crossover and are set to be activated in-game ahead of Batman Day on September 21.
For those who aren't aware, it's a day where fans come together to celebrate the highly popular franchise and soon enough it seems like Fortnite players will be able to do the same.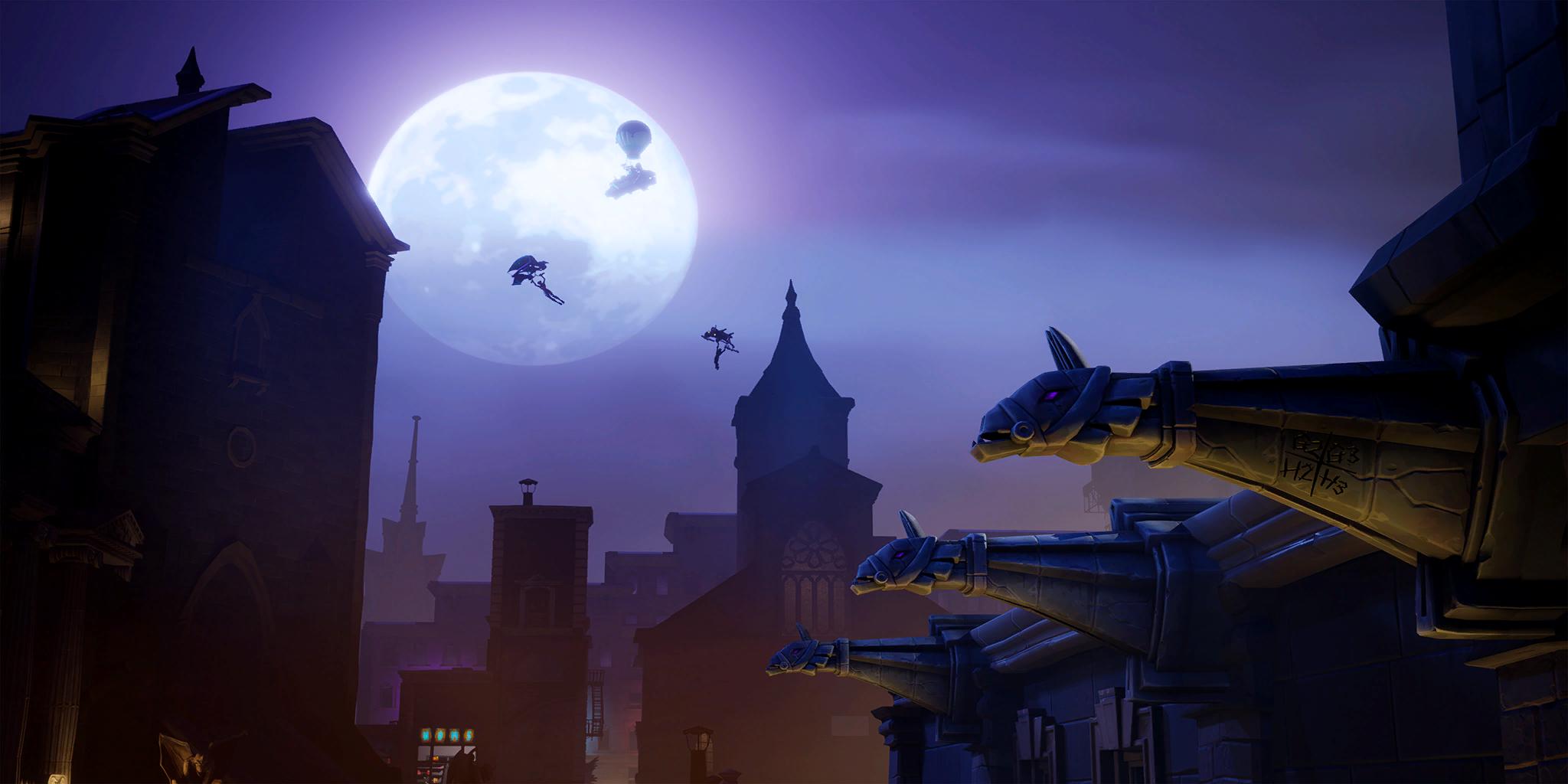 Data miner Lucas7Yoshi has already revealed a number of huge changes coming to the battle royale game ahead of the event, included a brand new Batman weapon and some drastic map changes at Tilted Town.
As the town moves further away from its Season 10 western look and more towards that of Gotham City, let's take a look at the list of challenges that fans will soon be able to grind through.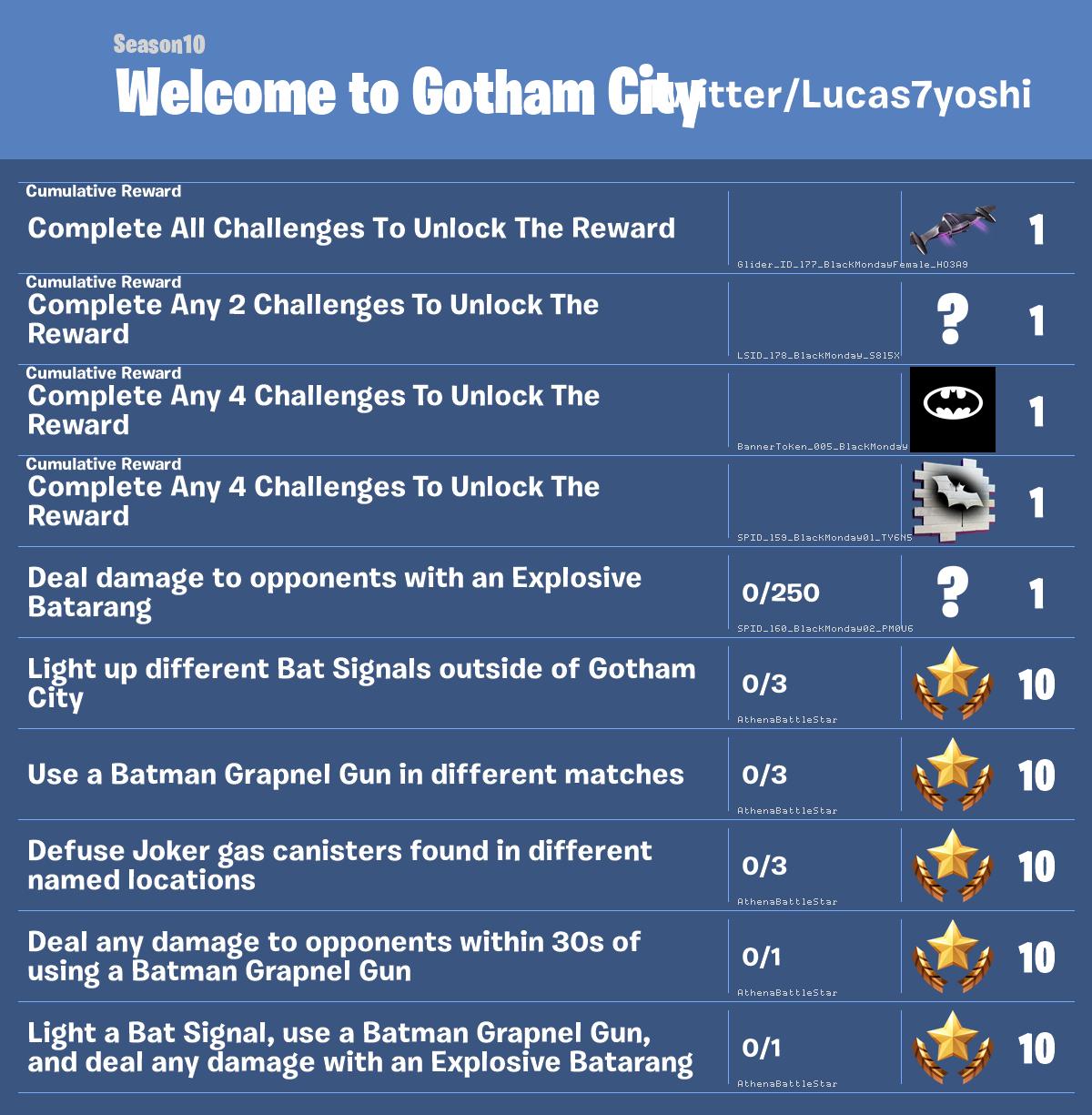 It's worth noting that these challenges are still yet to be confirmed, but the leak does suggest that a few of the leaked cosmetics for the event will be available as rewards in these challenges – as seen above.
The missions have also not been given an official release date, either, although we expect – given that Batman Day starts on September 21 and the new Joker movie is to be released on October 4 – that these aren't too far away.