Fortnite v7.20 leaked cosmetics – Skins, Pickaxes, Back Bling, Gliders and Emotes
The first major Fortnite update of 2019 is here, and dataminers are already sifting through the files to give fans a look at what's headed to the game in the near future.
The v7.20 update for the game brought a whole host of bug fixes and improvements, along with the return of Glider Redeploy as an item and the introduction of the new Scoped Revolver weapon.
Along with these new additions, the update comes filled with brand new cosmetic items, including new skins, pickaxes, gliders and more – and thanks to lucas7yoshi, we can take a look at them.
It's unknown when these cosmetics will release, but you can keep track of what's available for purchase by staying tuned to our daily Item Shop posts or via our Twitter account.
Skins
Malcore (Epic) – Malevolent to the core.
Verge (Uncommon) – Always on the forefront.
Tech Ops (Rare) – Overtake the battlefield.
Jaeger (Epic) – Leading the hunt.
Fyra (Epic) – Lives for the chase.
Cobalt (Epic) – Search and destroy.
The Ice Queen (Legendary) – Long Live The Queen
Cabbie (Uncommon) – First to the fare. First to the finish line.
Gliders
Diverge (Rare) – Break away from the pack.
Coaxial Copter (Epic) – Dual-rotor tactical copter.
Tusk (Uncommon) – Wild and woolly.
Winter's Thorn – Ride out the squall
Back Bling
Ark Wings (Legendary) – Pristine Plumage
Malcore Wings (Epic) – Spread your wicked wings.
Emblazoned Buckler (Epic) – To the victor go the spoils.
Runic Shield (Epic) – Claimed in battle.
Capacitor (Rare) – Fully charged.
Ice Spikes (Legendary) – Clad yourself in jagged ice.
Reinforced Backplate (Epic) – Strong and secured.
Harvesting Tools
Evil Eye (Epic) – Always watching. Always.
Clean Cut (Uncommon) – Looks sharp. Actually sharp.
Armature (Uncommon) – Experimental prototype.
Battle Axe (Rare) – Truly Barbaric.
Flimsy Flail (Rare) – Flop til they drop.
Icebringer (Rare) – Bitter cold.
Wraps
Emotes
IDK (Uncommon) – Don't ask me.
Slick (Rare) – Makin' it look easy.
Flux (Rare) – Stay in the flow.
Whirlwind (Rare) – Around and around abound.
Fortnite Season 3 leak reveals more details about the flood
New Fortnite Season 3 leaks promise a progressively lower water level over the course of the season.
The internet was buzzing, yesterday, when the PlayStation store accidentally released a promotional image for Fortnite Season 3. We can give them the benefit of the doubt that they weren't prepared for a last-minute extension, but they would still have been early by two days early.
The leaked image was small but it was enough to virtually confirm the rumors of a map-wide flood and begin some new rumors about a potential SpongeBob crossover.
YouTuber, Tabor Hill, was the primary creator who was providing us with leaked information ahead of Season 3. His source gave him information about Party Royale, the flood, and the Season 3 Battle Pass before any of it had been released or corroborated by additional information.
He came back with a video on June 1, following the PlayStation Store's leaked image. The video covered many of his original leaks and the theories surrounding the new image but added some additional information on top.
To those who are worried about the entire map being covered in water, Tabor Hill said, "Epic knows what they're doing … You're not going to be completely on water, don't worry." He also added another piece of information that he withheld in his original video: the water level will go down as the season progresses and "eventually return to normal."
(3:30 for mobile viewers)
To add a bit of intrigue to the end of his video, Tabor Hill told his viewers that, "One or two new locations may reveal themselves."
So, according to these leaks, the water level will lower over the course of the season – similar to how the snow has melted in past winter events. This makes perfect sense and we could see it happening this way.
Hopefully, however, the beginning of the season doesn't use the current swimming mechanics that we have in the game. "SpongeBob physics" underwater would be an ideal middle-ground if the entire map is flooded, as we covered in a separate article.
All of this information will be proven true or false on June 11. We'll keep you covered with more rumors, leaks, and more as we wait for the event and new season.
Fortnite Season 3 leaked teaser finally reveals map flood
It looks like the leaked Fortnite Season 3 map flood is going to happen.
Epic Games have kept their cards firmly close to their chest during the course of the current season, dropping small hints about a water theme in Season 2 with puddles appearing and the likes, but nothing concrete.
That, and the fact that several swimming animations have been leaked by data miners.
Anyway, those looking for something that explicitly tells us that the map is going to be taken over by water might well have got their wish, as the PlayStation Store appears to have revealed the next game icon.
As seen below, in the top left corner, the bus that usually drops us all off high into the sky is actually right next to the water – suggesting sea levels will soon rise in-game. The teaser can be seen on this page, at the time of writing.
Clearly, that's going to bring some sweeping map changes as well – you would think.
Some players have even taken a different view on the situation, since the leak surfaced, suggesting that a crossover between the battle royale game and Bikini Bottom – from the Spongebob Squarepants series – might be on the cards.
Whether or not that comes to fruition remains to be seen, but we know one thing for sure. Things are about to be given a serious shakeup, if this leak is anything to go off.
Fortnite leaks point to underwater swimming coming in Season 3
Swimming underwater may be a permanent feature coming to Fortnite Season 3.
Early leaks of underwater swimming in Fortnite came to the game files several patches ago. Naturally, this led to the assumption that we'd be able to dive underwater in future Fortnite seasons.
These hopes were dashed when the Astronomical event happened. We swam underwater during this event, and most fans assumed that this would be the bulk of our undersea travel.
A couple of updates later, in v12.61, we saw the ability to swim underwater updated, yet again. When you combine this with the unconfirmed leaks covering Season 3, all signs are pointing to the ability to swim underwater in the next Fortnite Season.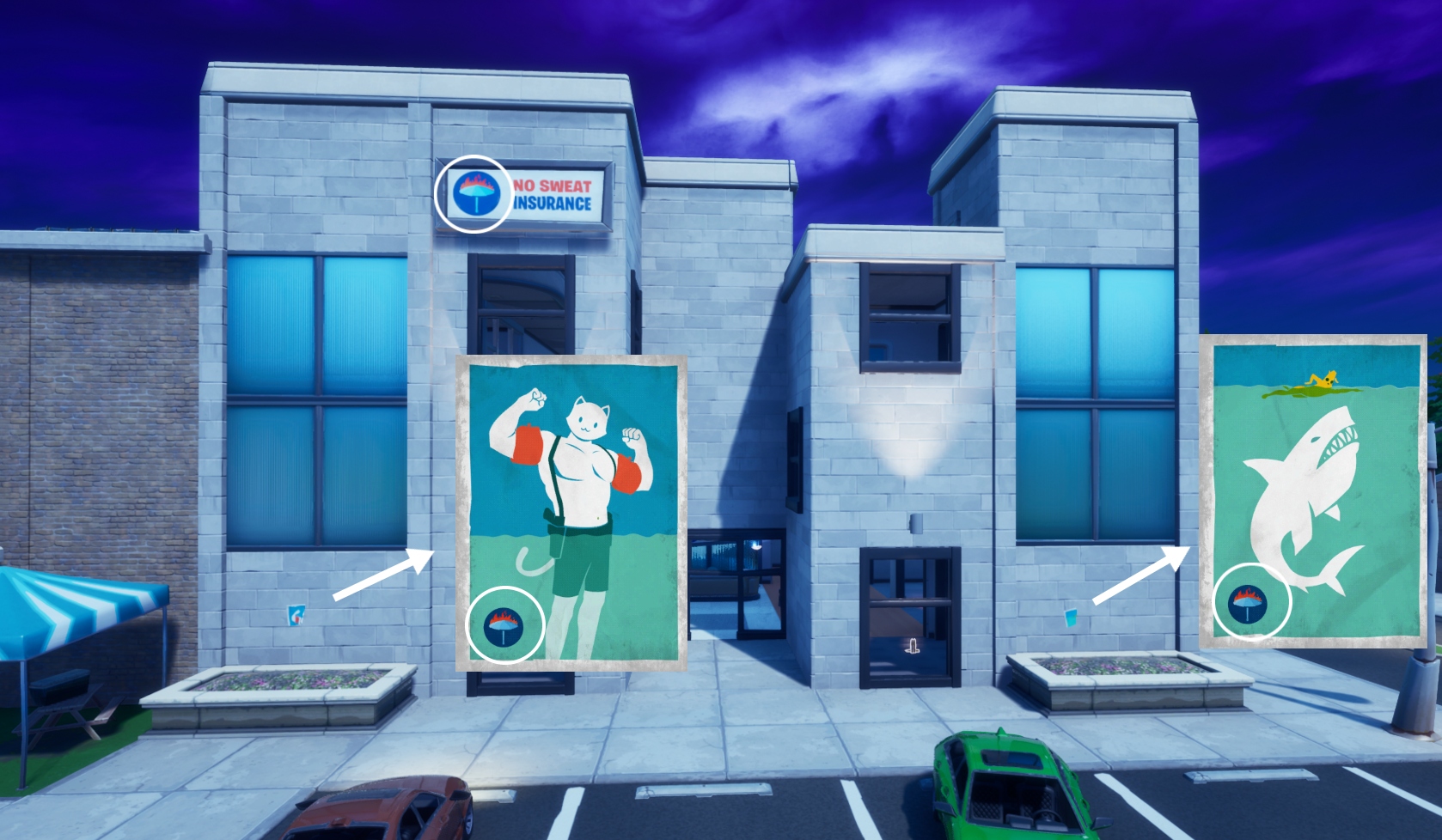 Several data miners covered the new strings in the game files. After a bit of digging, they came up with the animation, itself.
As you can see from FortTory's tweet, this animation is different from the normal swimming animation. You can dive, swim, and float in place while underwater.
There are still a ton of questions to be answered on this front. Will we able to swim underwater indefinitely or will we have an oxygen meter? Will this only be allowed on certain areas of the map? Does this mean we're getting an underwater POI?
Underwater swimming has always been a difficult concept in gaming. Unfortunately, it could lead to a host of bugs and issues if there are some blind spots in development. Let's hope for the best, though, and trust Epic to get it right.