Fortnite v161.0 Leaked skins and cosmetics
Fortnite v16.10 is now live. Take a look at all of the leaked skins and cosmetics found in the latest Fortnite update.
The Fortnite v16.10 update is now live, bringing new cosmetics to the game files. Here are all of the leaked skins and cosmetics in this update.
The first patch of Fortnite Season 6 has now hit the servers, bringing players a much-requested Primal Shotgun nerf, the Spring Breakout event, new weapons, and a whole lot more.
Of course, a new patch means new leaked cosmetics for players to explore. Here are all of the leaked skins and other cosmetics found in the v16.10 game files.
Fortnite v161.0 Leaked skins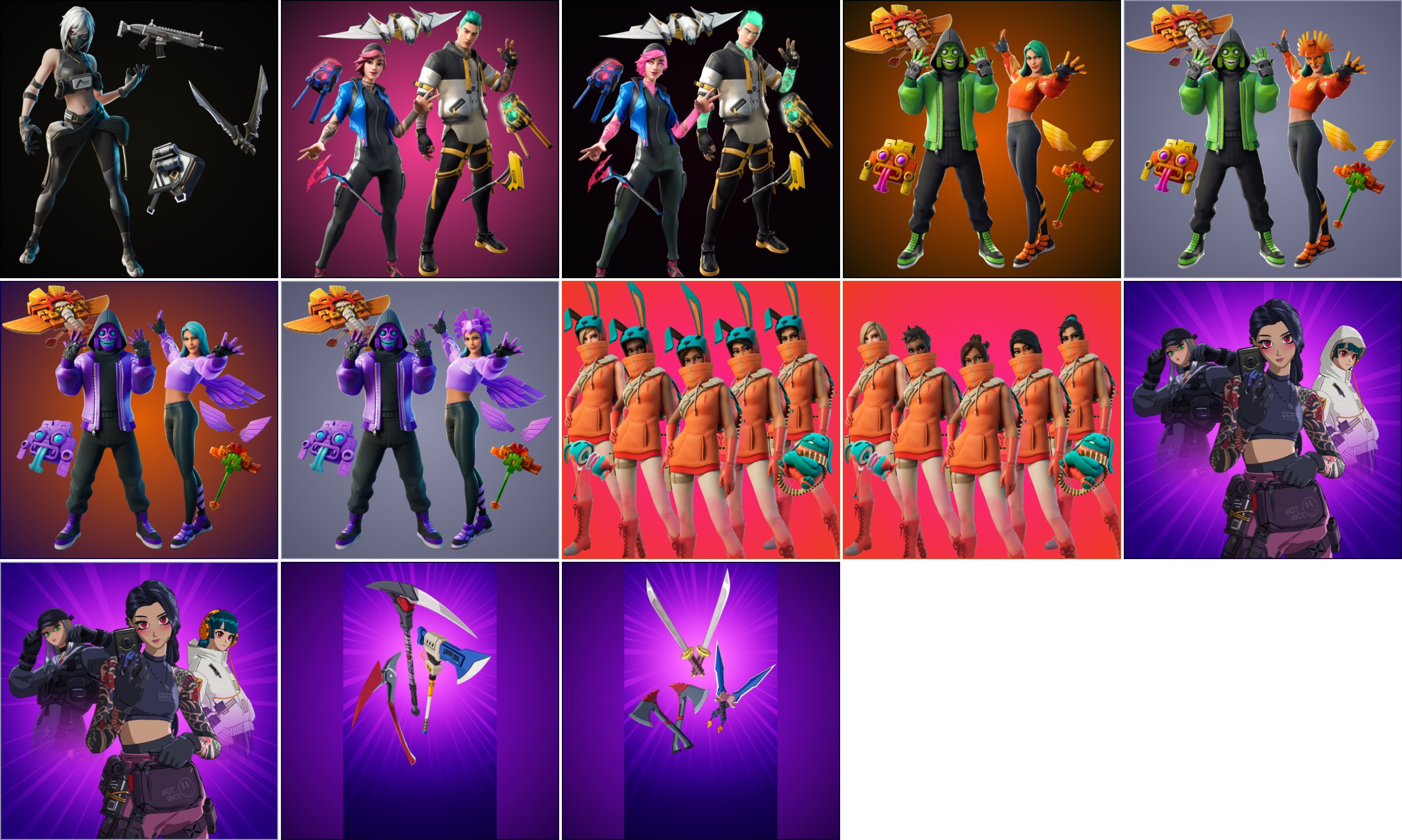 Leaked bundles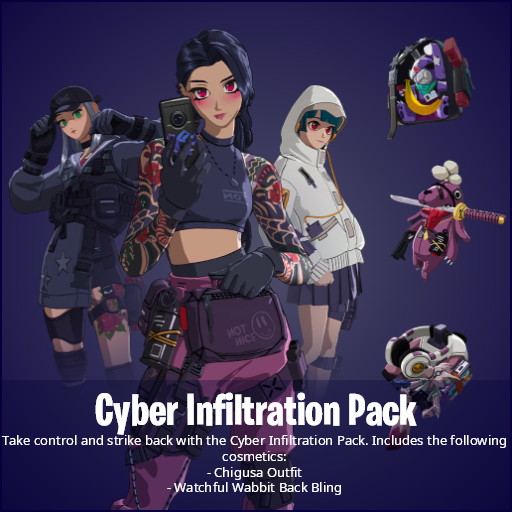 Leaked back bling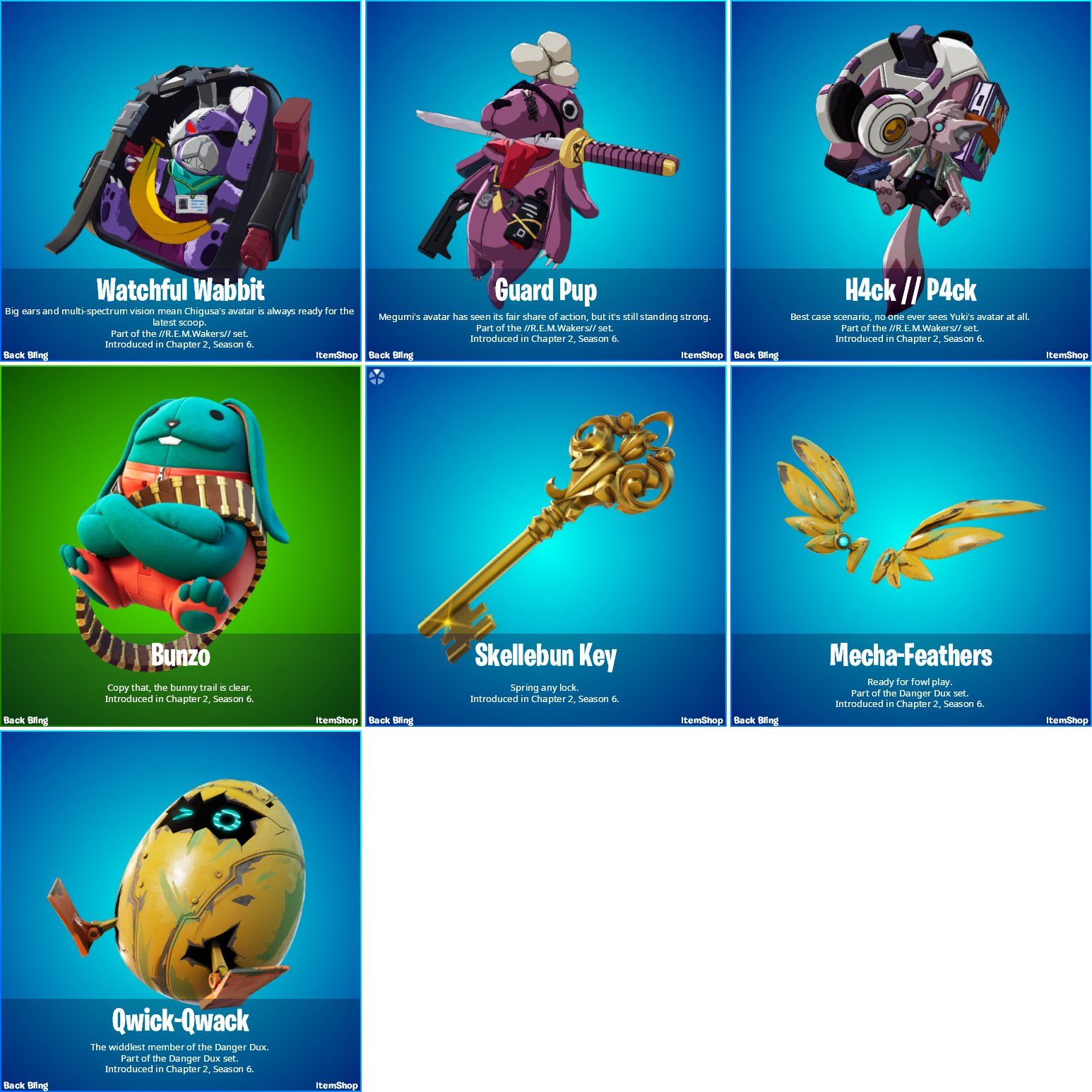 Leaked Emotes
Misc. leaks
Image Credit: Epic Games, Hypex, FunGamesLeaks, VastBlastt, iFireMonkey
Fortnite survey teases crossovers with Nintendo, SpongeBob, and More
Epic Games has sent another survey to select players with a list of potential Fortnite crossovers that it is considering for the game.
Fortnite has issued a number of these surveys in the past asking players for their opinions on a number of things. Surveys have also revealed crossovers and subscription services before their release. Some community-made skins and even the Fortnite Crew Pack have been a part of said surveys.
However, not every teased crossover that appears on a survey makes it into the game. These surveys are used by Epic Games to gauge interest in potential Fortnite crossovers. While some of the characters in Fortnite were on surveys first, such as Gugimon, the majority of the names of the surveys have yet to make it into the game.
New survey teases potential Fortnite crossovers
That being said, each name on the list is a franchise or character that Epic Games is considering. Notable Fortnite leaker ShiinaBR on Twitter shared the latest surveys from Epic Games. Instead of sharing a full list of potential crossovers, Shiina highlighted some of the most interesting candidates.
The list is sepearated into eight sections: Musical Artists, TV Shows, Video Games, Comics/Manga, Influencers, Movies, Cartoons/Anime, and Video Game Characters. Some highly requested characters such as Naruto, Goku, and more are on the list.
There are also a few left-field candidates such as SpongeBob Squarepants, Luigi from Mario Bros., and Steve from Minecraft. Not included in Shiina's shortlist is a large number of characters from The Office. While the majority of these crossovers may not make it into the game, it's fun to imagine Ted Lasso running and gunning on The Island. A full list of potential crossovers can be found below.
Do any of these potential Fortnite crossovers pique your interest? Let us know down below which characters you want to see in the game. Or let us know on Twitter @FortniteINTEL.
Fortnite teasers hint at alien ground troops and new POIs
New Fortnite alien teasers show off a few new POIs that could be coming to the game, as well as new alien ground troops.
Epic Games posted a couple of images to different Fortnite Twitter accounts that could be teasing upcoming content. Here's everything we know about the new Fortnite alien teasers.
Fortnite Season 7 has been one of the most exciting and dynamic seasons of Chapter 2. Massive updates have been adding game-changing content regularly, which is something players haven't experience in a while. Epic Games has also returned to teasing content both through social media and in the real world.
These Fortnite alien teasers have created a lot of excitement for Season 7. Now, players have found a few more teasers scattered around the internet that might be hinting at some upcoming content. Here's what the teasers are showing and what players could expect to see in-game soon.
Fortnite teasers show potential POIs and NPCs
In classic Fortnite fashion, the official Twitter accounts have posted a few teasers for what could be a content update tomorrow. The English Twitter post only included words that hint at Alien ground troops being added to the game. While Alien troops can be found piloting saucers, they have yet to be added like the IO Guards.
However, different Twitter accounts for different regions have also included photos with their teasers. The Fortnite Middle East Twitter posted an image of a massive underground space ship. Players think this could be underneath Coral Castle or Steamy Stacks, and that it might be a new POI.
The official Spanish Fortnite Twitter posted a picture of a giant crop circle. This could also be hinting at another new POI, but it's hard to say where a crop circle of this size would fit on the map.
Lastly, a Russian-language post from the social network VK was shared by BunkerFn on Twitter. This image showed an IO outpost close to Steamy Stacks with multiple satellite dishes. If these Fortnite alien teasers are actually showing new POIs, players are in for one massive content update.
Leaked Fortnite Inflate-A-Bull item turns players into impervious cows
A new item has leaked that will turn players into blow-up cows. Here's everything we know about the Fortnite Inflate-a-bull item.
A new consumable item coming to Fortnite Season 7 has leaked, and it turns players into blow-up cows. Here's a first look at the leaked Fortnite inflate-a-bull item.
Fortnite Season 7 has introduced a lot of crazy items and weapons, and there's a lot more on the way. There are UFOs that can pick up cars, boulders, and even players with their tractor beams. Alien Parasites attach themselves to players' heads and increase their mobility. A weapon called the "Cowinator" will be able to throw trucks through the air like a baseball.
Season 7 has been absurd, but there is a new item coming that will push Fortnite's absurdity to its limit. The leaked Fortnite Inflate-a-bull is a new consumable item added to the games files during the v17.10 patch. As wild as this item seems, it could be a very important addition to the game.
Leaked Fortnite Inflate-a-Bull item
The Inflate-a-bull is similar to the jetpack as players will wear it on their backs when it's in their inventory. It will take up a slot on the hotbar, and it activated the same way as a Crash Pad. According to iFireMonkey on Twitter, this consumable item will deploy if players press the jump button while in mid-air.
When deployed, players will be surrounded by a giant inflatable cow. While players are inside the Inflate-a-bull, they can roll down hills, bounce off cliffs, and be impervious to fire. As well, players will have lower gravity and can moo just like a normal cow. The suit can only be used for a limited amount of time or until another player shoots and pops it.
The Fortnite Inflate-a-bull item isn't currently in the game, but it will likely be added on Tuesday, June 29. Tuesdays are new content days, and there are plenty of items in Fortnite's files that aren't in-game yet. Hopefully, the Inflate-a-bull and much more will be added to the game soon.