Fortnite v16.10: what to expect
The Fortnite Season 6 v16.10 update is expected to release this week. Here's what to expect in the patch notes.
Fortnite v16.10 is expected to release on March 30, 2021. Here's what we're expecting to see when the update goes live.
Fortnite Season 6 has only been out for about two weeks, but Epic are already adding their first major update to the season.
We have a lot of leaks, bug fixes, and holiday content that we can expect to see in v16.10. Here's everything we know about what's to come in Season 6.
Bug Fixes
We have a long list of bug fixes coming to Fortnite in v16.10, including a reported fix for storm visibility. For those who don't know, the storm visibility has become incredibly low in Season 6, giving PC players who use Performance Mode a massive advantage.
The storm visibility has only gotten worse and worse over recent Fortnite seasons. Hopefully, Epic will revert it to how it was several seasons ago.
Cannot create system-level parties between PS5 and PS4 when playing Fortnite.
Split Screen "Ready Up!" issue.
Duplicate XP notifications with Legendary Quests in a party.
Anomaly may not appear on Shark Island.
Chapter 2 Season 5 Legacies missing.
Visibility is extremely decreased when inside the Storm.
Opening the inventory will cancel Tap to Search/Interact/Revive actions.
Character Quests not counting for progression.
Stackable items are not split when Shift-Dragged.
(Creative) Slow motion effect.
(Creative) A.I. can get stuck in obstacles.
(Creative) Player portal appears as "Creative Don't Fill."
Raptors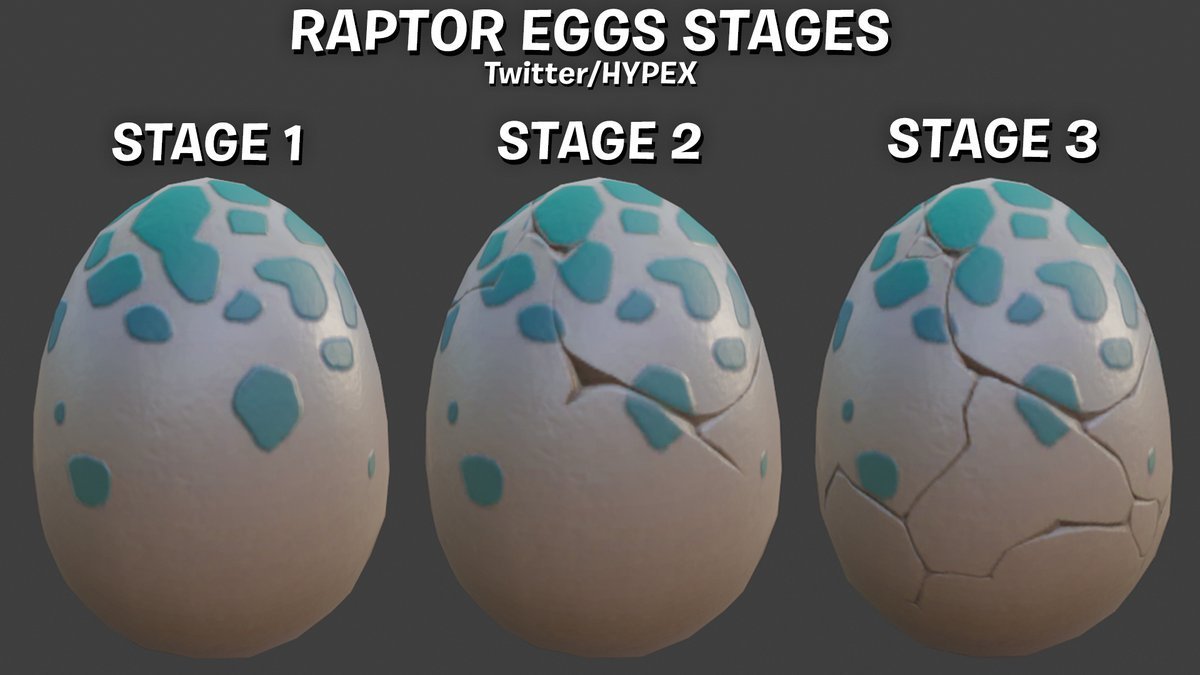 Players noticed the addition of eggs in Season 6, which were later revealed to be Raptor eggs. Epics teased that these eggs will hatch, and they've begun to progressively crack over the past week.
The eggs are now in Stage 3, which you can see in the image above. We expect them to break in v16.10 and unleash raptors on the island. This isn't a guarantee, but it's a likely addition in the latest update.
Leaked weapons
We've seen several leaked weapons ahead of v16.10, including the Recycler weapon (pictured above) and additional Exotics. We don't know whether or not we'll see these weapons in the first patch of Season 6 or not, but we'll be keeping an eye out for them.
Vehicle mods
Another leak we expected to see in Season 6 was a mod slot added to vehicles. We don't know exactly how this will work, but we saw news of this ahead of Season 6 and in the trailers for the new season.
We don't expect to see this feature added in v16.10, necessarily. Both Helicopters and cars, themselves, took several updates before they were added to their respective seasons. Still, this is on the horizon for Fortnite Season 6.
Spring Breakout Event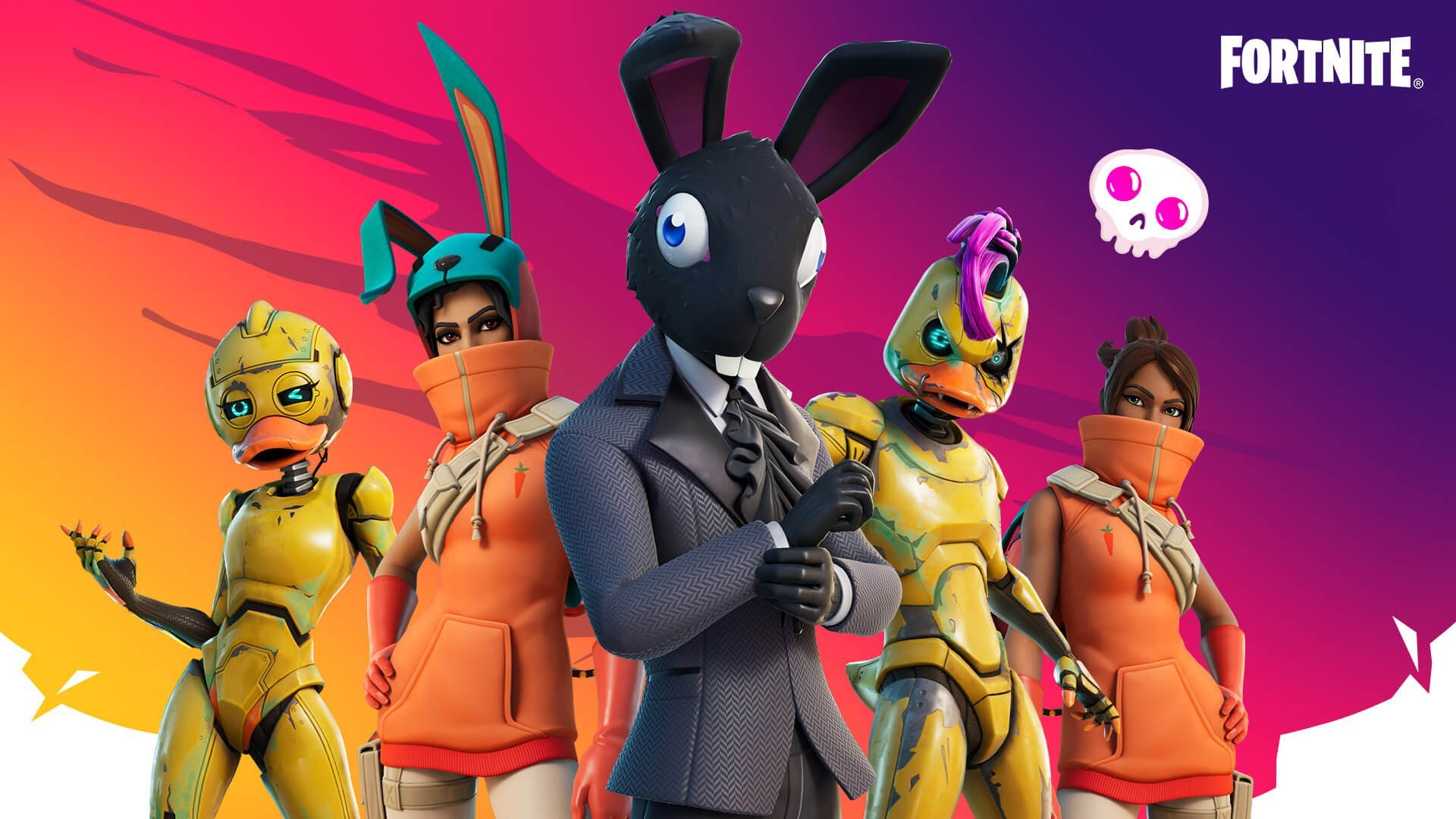 Easter is this Sunday, and Epic are hosting their first-ever Spring Breakout event to welcome the new season. We're getting a heap of new cosmetics for the holiday, returning weapons, a new tournament, quests, and more.
Among the weapons is the annual Egg Launcher – a grenade launcher that shoots eggs. According to leaks, we'll also be getting a weapon that gives players the Hop Rock effect – outside of the Hop Rock Dualies. We'll have to wait and see exactly what that is.
We'll have everything you need to know about Season 6 when it releases, including the patch notes, leaked skins, and updates to the map. Make sure to follow us on Twitter so you don't miss anything: @FortniteINTEL.
Image Credit: Epic Games
Fortnite v16.50 patch notes: unvaulted weapons, alien invasion, and Loki coming soon
The Fortnite v16.50 patch notes reveal an impending alien invasion coming to the island in the near future.
The Fortnite v16.50 patch notes are here, and they contain some wild content. Fan favorite weapons are back, players will soon be abducted by aliens, and Loki is coming to Fortnite.
With 16.50 being the last major update before Season 7, it's expected to be a pretty big one. In terms of content that players can access immediately, there isn't too much. However, this update reveals a lot about the end of Season 6 and the start of Season 7.
Players will begin to see minor map changes over the remaining 14 days of Season 6. They will also finally have access to the Foreshadowing Challenges which are meant to reveal some important information about the impending alien invasion.
Bug Fixes
Player-built structures have reduced visuals in PC performance mode
Just-added friends wrongly appear offline
Moving left in inventory on controller skips the last weapon slot
"Recent Islands" list does not update
The ocean is invisible in the minimap
A game not starting if player is in a Phone Booth
Dual Pistols & Drum Shotgun are back
Just in time for the Season 6 Week 11 Legendary challenges, Fortnite has added the Dual pistols back into the loot pool. Players will have to deal a certain amount of damage with them to earn XP so it was assumed they would return with this update. Players can find the Dual Pistols in chests or as floor loot.
However, the Legendary version of the Drum Shotgun was also added during this update, but it isn't available at the moment. It does have a price as if it can be purchased from an NPC, but that character is not in the game yet. Players should look out for the return of the Drum Shotgun in the near future.
Aliens are coming!
The largest content update to come from the Fortnite v16.50 patch notes is the impending alien abduction. UFOs are coming to the island to teleport players all over the map. As noted in the Foreshadowing Challenges, these aliens will leave crop circles and could be a major part of Season 7's theme.
According to HYPEX, the UFOs will randomly spawn around the map and abduct players. These players will then be teleported somewhere else and have their health and shield restored in the process. While its unknown whether these abductions are voluntary or not, players will be warned before they are abducted.
A new character named Mira will also be introduced sometime in the near future and likely will be the person the players communicate with during the Foreshadowing challenges. iFireMonkey released newly added dialogue that talks more in depth about the alien invasion. The dialogue might be hinting at new characters that will be introduced in Season 7.
Loki of Asgard coming to Fortnite
Lastly, the silhouette of Loki from the Marvel Comics universe was spotted in the background of a new loading screen. This figure undeniably depicts Loki's long horned hat and Tesseract scepter. He also appears to be alongside a short-haired Thor.
This loading screen is the last of the May Crew Pack weekly bonus rewards. It shows Cuddle Team Leader returning to the island with a cybernetic makeover. However, she could have brought Loki and Thor through the rift with her. Players will just have to wait until June to see if Loki makes it into the game.
Fortnite v16.40 patch notes: Daybreak LTM, new weapons, mysterious island
Fortnite v16.40 brings an exciting new LTM, changes to the exotic/mythic loot pool, and a mysterious island growing in the ocean.
The Fortnite v16.40 update has arrived and it's brought with it a new LTM, retuning exotic/mythic weapons, and a mysterious island is emerging from the ocean. Here are the Fortnite v16.40 patch notes.
The last update (v16.30) featured very exciting content including two mythic bows. Neymar Jr. also joined the fight along with some insidious quests for unlocking his cosmetics. Fortnite patch 16.40 may not add any legendary superstars to the game, but it does spice up the gameplay quite a bit.
In Fortnite v16.40, players can look forward to a new LTM called Daybreak. This complex game mode rewards players skilled enough to complete it. As well, the new Marksman Six Shooter has been added alongside the exotic Primal AR. Lastly, the island below Flush Factory has… grown.
Bug Fixes
Visual issues on Toon Meowscles and similarly-styled outfits on certain platforms
Cannot create system-level parties between PS5 and PS4 when playing Fortnite
Trail color of the Harmonic Axes Pickaxe doesn't always match selected style
Landing at a different location than intended
long-pressing the inventory button selects first craftable item
"Hunt Wildlife" quest not tracking progress properly
HUD displaying incorrect memory cost before placing device or Gallery
Build not properly editing when building/editing fast in Creative
Prop-O-Matic features not functioning correctly
"Recent Islands" list does not update
Small white boxes appears on Consumable thumbnails
players cannot change their custom controller settings while playing Nintendo Switch in docked mode
Daybreak LTM
A new LTM called Daybreak has been added which will reward players with an exclusive umbrella after their first win. This usually means the LTM is more difficult than the average game of Fortnite. Not much is known about the LTM other than it has NPCs that will request the players fetch helicopter pieces. Players will also fight wolves, ghosts, and marauders.
New Exotic/Mythic Weapons
There have been a few changes to the exotic/mythic weapon pool. The Dub exotic shotgun has been removed and the Marksman Six Shooter has taken its place. Unlike the Marksman Revolver, this gun doesn't highlight opponents who have been hit. Instead, the Marksman Six Shooter grants bonus critical damage.
As well, the Spire Guardian's Primal Assault Rifle has been added which is a new mythic weapon. This weapon will be dropped by defeating the Spire Assassins who guard the six smaller towers around the map. It doesn't have any unique bonuses but deals immense damage.
The island is growing
Last update, eagle-eyed players spotted a small island emerging from the ocean to the south of Flush Factory. That island has since grown twice in size. Seeing as Fortnite is currently in the middle of a Batman crossover, players believed that this island would evolve into the Bat Cave.
However, this island is the home of Orella, the female Oro skin. Here, players can find her golden assault rifle which also unlocks a secret skin variant for Lara Croft. As far as the Fortnite v16.40 patch notes go, these are the most significant additions to the game.
Fortnite v16.30 patch notes: Neymar Jr, new mythic weapons & more
The Fortnite v16.30 patch notes bring some major changes to the Battle Royale. Here's everything players need to know about this update.
Fortnite v16.30, the third major Season 6 patch, is live. This week's update introduces Neymar Jr., a couple of Mythic bows, and some explosive changes to the casual and competitive loot pools.
Fortnite's last major update (v16.20) added the long-awaited grappler bow and a new set of off-road tires. These additions focused on mobility and made traveling across the map a lot easier.
Update v16.30 focuses more on enhanced firepower and adds Neymar Jr. to the season. Here's everything you need to know about Fortnite v16.30.
Bug Fixes
Players receiving a Quest from Jonesy The First that does not grant rewards
Storm visual effects appearing outside of the Storm
"Recent Islands" list does not update in Creative
Flag does not respawn when flag carrier leaves game
Small white boxes appears on Consumable thumbnails
"Allow Spectate Other Team" setting not working
The "Bad Clams"/"Destroy Fungus" quest in Scurvy Shoals have a low spawn objective rate in Save the World.
While all of these bugs may have been fixed, players are already noticing a glaring issue with vehicles that causes them not to render until they are right next to them. Hopefully, this issue will be resolved soon as it's causing a lot of unintentional wrecks.
Neymar Jr. Skin
The Season 6 secret skin was revealed to be pro footballer Neymar Jr. at the beginning of the season, and now players can complete special challenges to unlock him. Similar to Predator in Season 5, there are additional challenges that can be completed to unlock more Neymar-themed cosmetics.
To unlock Fortnite's Neymar Jr. skin, you will need to complete five challenges given by soccer player characters. They are found on the soccer fields at Pleasant Park, Dirty Docks, and Holly Hedges.
New Mythic Bows
Fortnite v16.30 also adds two new Mythic bows into the rotation of weapons. Players can no longer craft the Mechanical Explosive Bow but can get Raz's Mythic Explosive Bow by defeating the mini-boss at The Spire. The Unstable Bow can be purchased from the Raven NPC located on a hill northwest of Sweaty Sands.
Raz's Explosive Bow is identical to the non-mythic variant but deals more damage. The Unstable Bow switches randomly between fire, stink, explosive, and shockwave arrows after every shot.
This update isn't as impactful as v16.20 in terms of overall gameplay, but it does add some cool cosmetics to the game. As well, the reintroduction of the Explosive Bow in competitive matchmaking may ruffle a few players' feather.