Fortnite v15.00 leaked skins & cosmetics
Fortnite Season 5 is here. Take a look at all of the leaked skins and cosmetics coming out of the new patch.
Fortnite Season 5 already has its first batch of leaked skins and cosmetics for us to look forward to.
The newest Fortnite season hasn't even officially been released at the time of writing, and we already have a batch of Fortnite leaks from data miners who have been digging through the game files.
Some of these leaks will, undoubtedly, include Battle Pass skins, since data miners include all skins that are new to the game files.
Below are all of the leaked skins, back bling, pickaxes, gliders, and emotes that data miners found in the v15.00 game files. Hopefully, we gain access to these skins sooner rather than later.
Leaked Season 5 Skins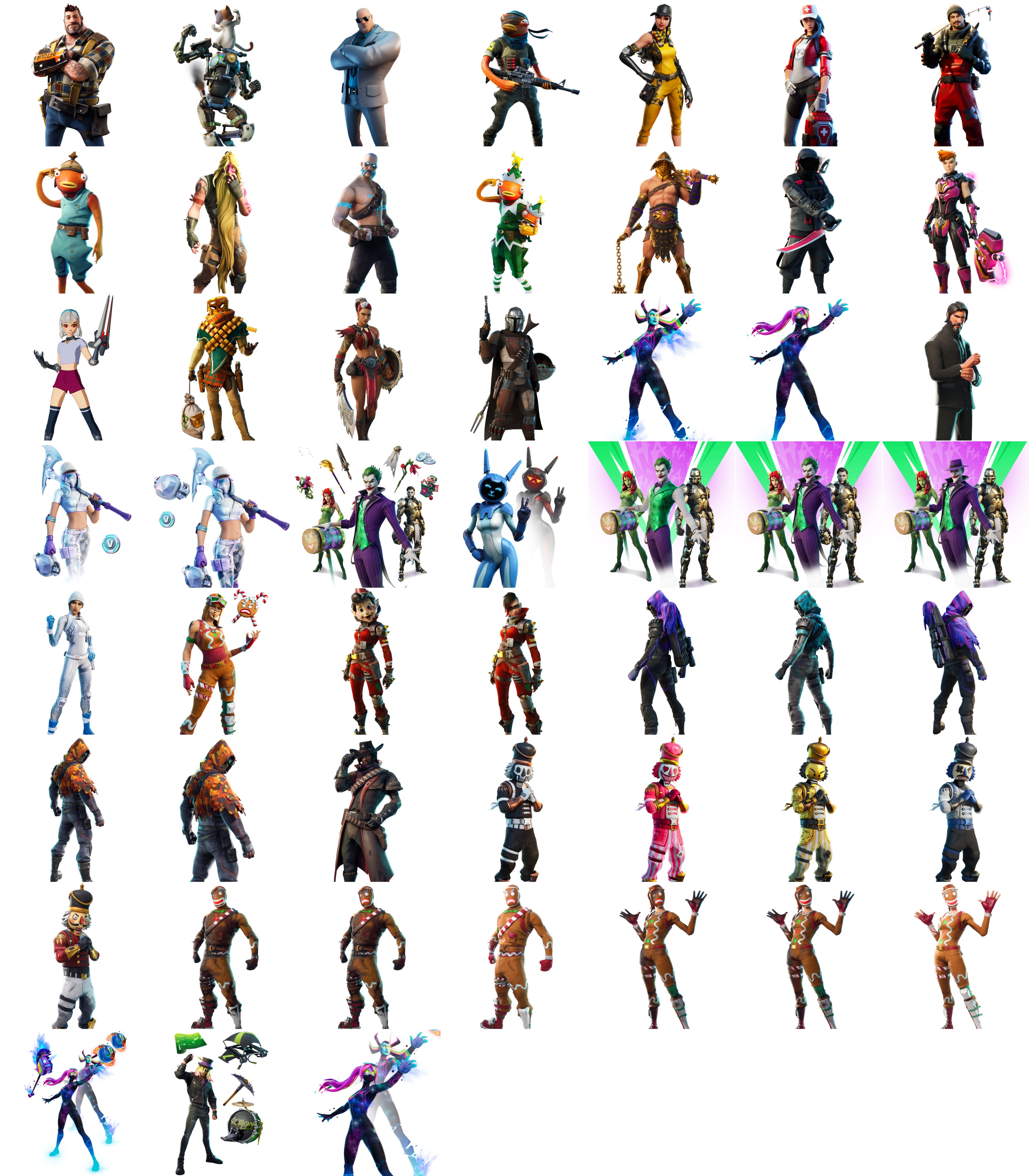 Leaked Season 5 Wraps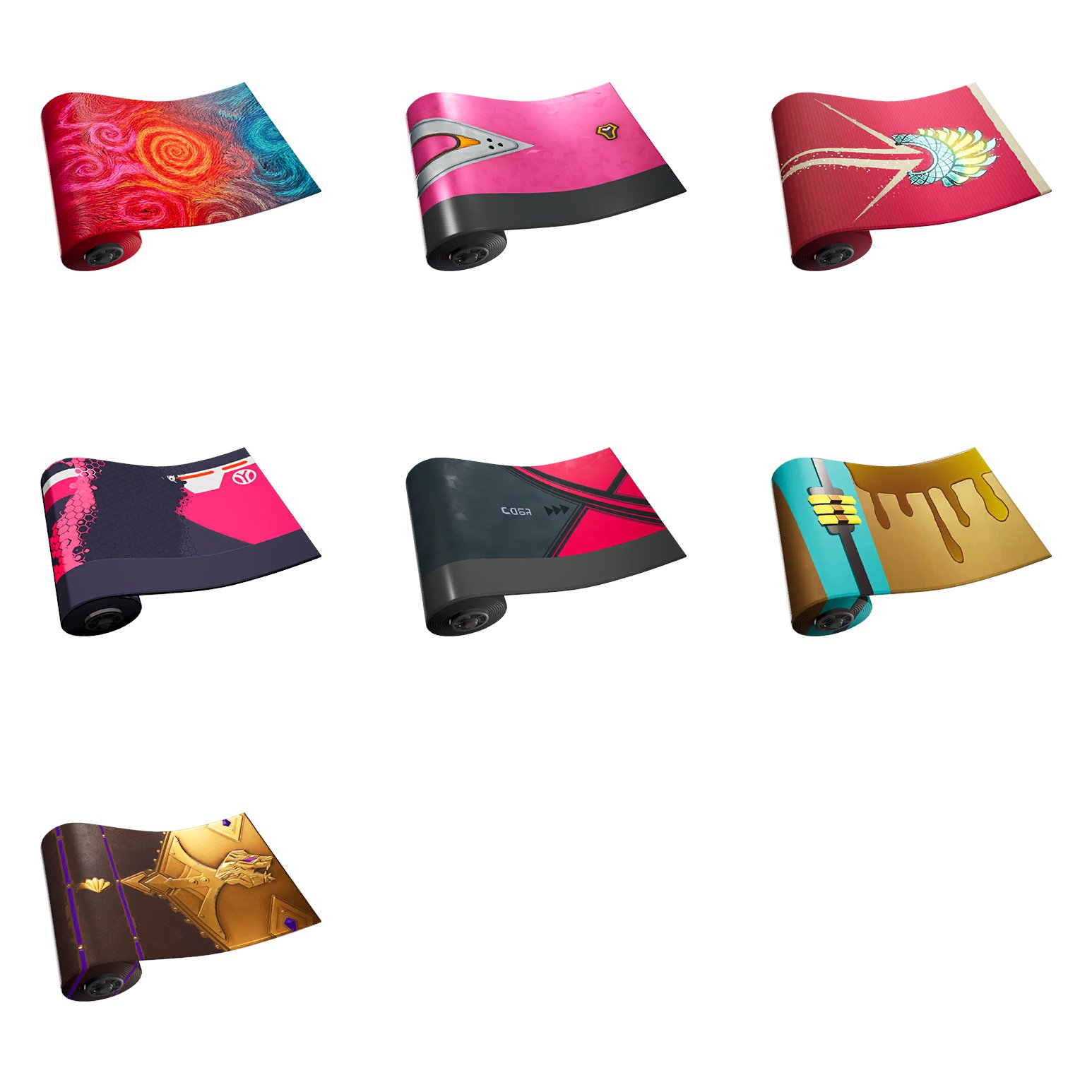 Leaked Season 5 Emotes
We're continuing to cover all of the breaking news regarding Fortnite Season 5 here and on Twitter, @FortniteINTEL. Make sure to follow us over there so you don't miss anything.
Good luck on getting your first Victory Royale of Season 5!
Fortnite leaked skins & cosmetics from v15.50 update
Epic Games have rolled out their first update in a few weeks, with the arrival of Fortnite patch v15.50, and a number of skins and cosmetics have leaked as a result.
These weekly updates were never missed in times gone by, however Fortnite Chapter 2 has been a lot more inconsistent in that sense. Some weeks there is a huge update with map changes, new crossovers and challenges – while others will just make very minor bug changes.
You can always read about what to expect from the patch here on Fortnite Intel, and alongside those patch notes, let's run through some of the game's unreleased outfits.
On March 2, once the downtime began, a number of leakers started looking into the game's files to see what had changed. To their surprise, with just two weeks left in the season, not much had been tweaked in terms of content.
However, we do have some leaked skins and cosmetics to dig through – courtesy of Lucas7Yoshi and VastBlast.
Fortnite leaked skins and cosmetics from v15.50 update
Bundles
Midas female GoldenTouch bundle
Emotes
So, there you have it! Those are all of the newest unreleased skins in the Fortnite world, some of which may actually roll out following the latest update.
Keep an eye out on the Fortnite Item Shop and you never know, one or two may appear there in the near future.
Fortnite leaks reveal a new ability to sell loot to NPCs
New Fortnite leaks have given us additional details about selling loot to NPCs. This feature will likely come in Season 6.
Fortnite isn't done tweaking their NPC features for Season 5 into Season 6. A new leak gives us more details on the ability to sell loot to certain characters around the map.
Fortnite Season 5 introduced NPCs to the game, which give players the ability to buy unique weapons, upgrade their kit, and complete quests and bounties.
This brand-new system was first shown in the latest Fortnite season, but it seems to be here to stay. New leaks have given us some information about updated features coming to Fortnite NPCs – likely in time for Season 6.
Selling loot to Fortnite NPCs
We first heard about some of these added NPC features back in December. We assumed that they'd be coming to Season 5, but we still haven't seen them. With the introduction of Season 6 looming, we have to assume that this new feature will be held until the new season.
According to the old leaks, NPCs should offer us a "sell" option for some of our loot, which should cost the same as upgrading weapons. In other words, we should be able to sell a Purple Pistol and get enough gold to upgrade a Blue Shotgun.
Another feature that wasn't mentioned in these new leaks from Hypex was the ability to spawn-in Supply Crates. We're not sure if this feature is still in the works, but it would make sense for Epic to add it in Season 6, alongside this new "sell" feature.
Of course, these are only leaks and should be taken with a grain of salt. Epic added details about them to the game files, however, which would suggest that they're still on the calendar for Fortnite Season 6.
Fortnite leak points to NPC drivers & boss vehicles
A new Fortnite leak suggests we could see NPC drivers and/or vehicle bosses come to the game in Fortnite Season 6.
A new Fortnite leak points to NPC drivers coming to the game along with possible vehicle bosses we could eliminate for loot.
Fortnite is one of the most constantly evolving games in the industry. Season 5 was drastically different from Season 4, which was drastically different from Season 3. We're getting close to Fortnite Season 6, and the rumors are already swirling.
From all of the information that we have, it looks like Season 6 is going to focus more heavily on vehicles. We've already seen leaks about vehicle mods coming to the game, along with a Gas Flopper that could be related to fuel rather than – well, stink.
The latest leak comes from an AI spawner in the game files that went overlooked by a lot of data miners. Mang0e, one of the Fortnite data miners, suggested that these spawners could relate to NPC drivers and even vehicle-based bosses we'll need to take down.
These bosses could be trucks, helicopters, boats, planes, or any other vehicle we've seen in Fortnite. Something like this would be a natural evolution of the bosses and AI enemies – such as the Marauders, Gorgers, and IO Guards.
With Season 5 winding to a close, we probably won't see any of these new vehicle features until Season 6. Of course, this is only speculation anyway. These files could relate to something completely different – or only be a test asset from the developers.
We'll keep you posted when we learn more about anything related to Fortnite Season 6. Make sure to follow us on Twitter @FortniteINTEL so you never miss out on the latest Fortnite news.