Fortnite v13.40: what to expect
Bug Fixes, cars, and more expectations for the next Fortniet update: v13.40.
It's been two weeks since Fortnite v13.30 released, which means that we can expect v13.40 to come on August 5. We're writing this article before the official announcement, but we feel confident that we'll be getting an update tomorrow – especially with the news of cars entering the game.
There are a few expectations going into v13.40. Obviously, we already know that cars are coming, but there are a couple of other things that we can look out for. Here are our predictions for v13.40.
Bug Fixes
Bug fixes come along with every Fortnite update. Lately, they've been the primary changes – the only visible differences between one update and another.
We're unsure about the rest of our predictions, but we can be confident that Epic will address these bugs in the v13.40 update – at least, they'll try. You may recognize some of these issues from last week's bug fixes. Not all of them took.
Here are all of the bugs listed as "Fixed in Next Game Update" on the Fortnite Community Issues Trello board.
Ocean's Bottomless Chug Jug unable to be picked up while recharging if dropped by another player.
XP bar can be visually incorrect while in a match. / Incorrect leveling-up.
"Land at Frenzy Farm/The Yacht and finish Top 25" not counting in Duos/Squads.
Slow Glider speed after redeploying in certain situations.
"Deal damage within 10s of landing from the Whirlpool at Hydro 16" should say "at The Yacht" instead.
Mouse cursor appearing on PC when playing with controller.
(Creative) Crash on consoles when renaming a device
(Creative) Multi-selected items do not rotate properly on grid snap
(Creative) Billboards broken in islands that used Roboto.
Cars
It's been a couple of weeks since No Sweat Insurance removed all of the road-worthy cars from Fortnite. On August 3, Epic announced that cars would be coming to the game – two months after seeing them in the Season 3 trailer for the first time.
Presumably, Epic haven't released cars to Fortnite because of an issue with them. We assume that their plan was to release them before tomorrow. Hopefully, the issue is cleared up and they hit the road bug-free. You can take a look at everything we know about cars here.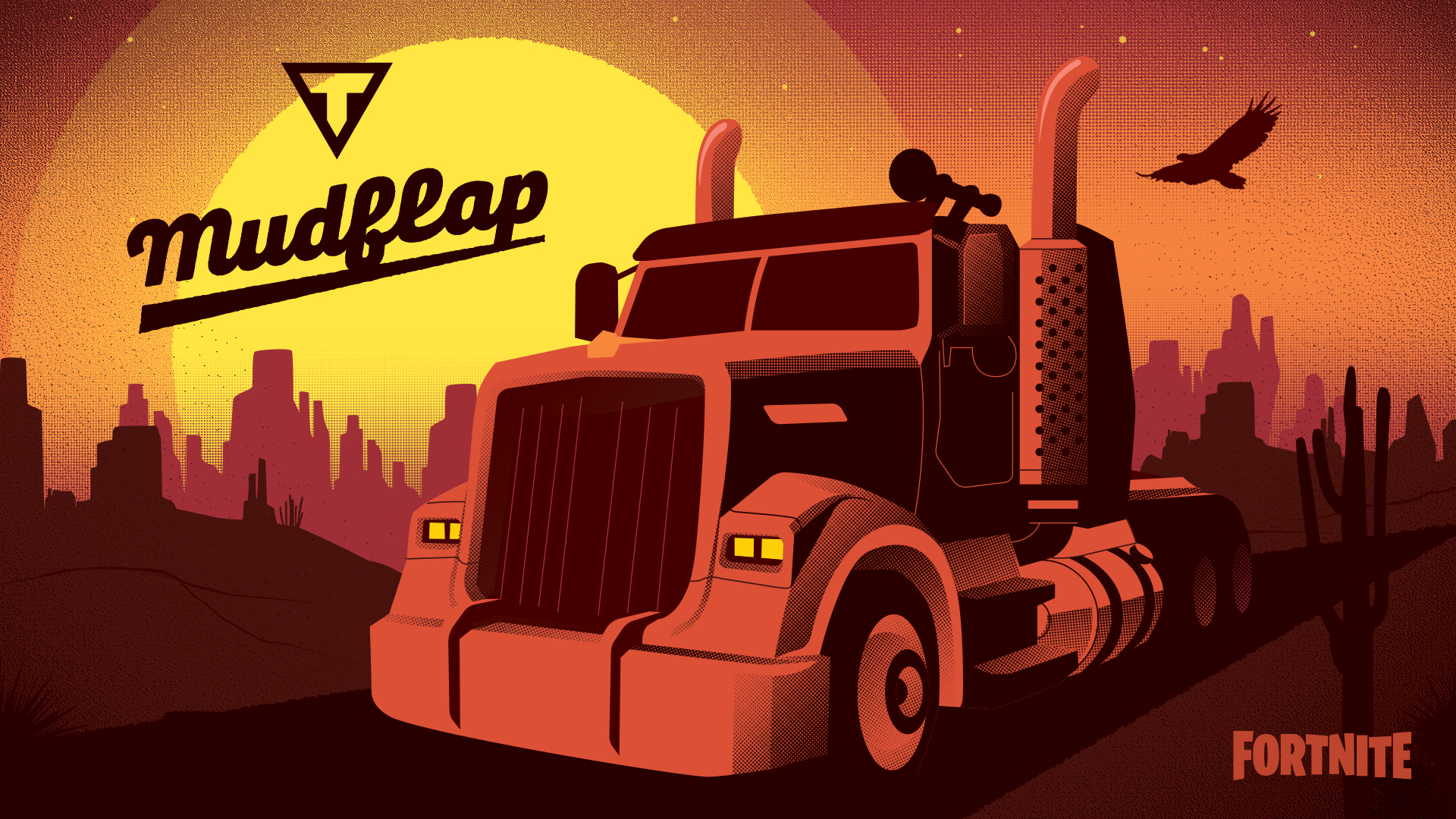 Dragon Shotgun
A leaked "Dragon Shotgun" was found in the Fortnite This is, likely, a long-shot to come into the game in v13.40 but it's possible. Fire has been a primary theme of Fortnite Season 3, and a shotgun that relates to fire seems like a perfect addition to the season.
We haven't seen much of this shotgun since its original leak back in June, which probably points to a later release date. Still, it's possible that we see the new shotgun in v13.40 so it's worth mentioning.
There you have it: everything you can expect in the v13.40 update. Like everyone, we're excited to see cars finally enter the game. How will they work? Will they be too powerful? Will they be everyone's new favorite Fortnite vehicle? We'll know for sure when 2:00 am EST rolls around.
Fortnite 14.20 patch notes: Wolverine arrives, Takeover LTM
Fortnite's v14.20 update has arrived, with Wolverine becoming the latest Marvel hero to appear on the island.
It's a new week in Fortnite, and that means things are kicking off with a brand-new update for players to sink their teeth into, with the X-Men's Wolverine crashing onto the island to wreak havoc. Here's everything you need to know about the 14.20 update.
Season 4's Marvel theme continues, as the "Earth's Mightiest Heroes" prepare for the arrival of the evil Galactus, who is determined to alter reality on the island forever. The villain has already dropped drones and Gorgers on the map in preparation for his immenent attack.
Now, another superhero has landed on the map as preparations continue, with Wolverine and his adamantium claws debuting in Fortnite in the Wednesday, September 23 update, along with preparations for the special BTS event.
Wolverine Arrives
Fighting on the island is about to get even more difficult, with the X-Men's Wolverine landing on the island, and taking control of Weeping Woods in the south of the map.
Like other superhero bosses in the game, Wolverine will drop his mythical Wolverine's Claw power when he is defeated by players, who can then pick it up and wield the power of 'Experiment X,' although fair warning, Epic Games have already said that "he won't go down without a fight."
Takeover LTM
Alongside a new hero, there's also a fresh Limited-Time Mode to jump into, with the Marvel-based Takeover which has you fighting for control of outposts that are scattered across the map.
As always, normal weapons and items will be available to be picked up and looted, but in this mode, everyone will start with a random superpower and will be able to acquire more abilities by keeping an eye out for comets in the sky, that will land on the island and drop new powers.
Bug Fixes
As always, Epic Games have been hard at work fixing any bugs or glitches that appear in the game, in an attempt to make sure the game runs slowly, and improve quality of life for all players.
The good news is that there are no major glitches afflicting the game at this moment, so the bug fixes in this update are relatively small, but are still a nice inclusion for anyone who has encountered them. You can take a full look at the 14.20 bug fixes taken from Epic's official Trello board below.
Battle Royale
Placing a map marker cancels movement.
Replays not saving on PlayStation 4.
Fishing Spots can disappear on PC with effects set to 'Low.'
Heroes Park and Ghost House don't count as Discovered Locations after discovering them.
Creative Mode
Grass is not removed when placing objects on the ground.
Some players not granted items after first round in some team games.
Will Fortnite be banned in the US after Tencent investigation?
Epic Games has received a letter from the Committee on Foreign Investment involving their investor, Tencent. What does this mean for Fortnite?
News has been swirling about the potential ban of TikTok in the United States, recently. Banning the biggest app in the world not only has implications for the millions of users but also for other companies that have attracted similar scrutiny from the US government. That ban has recently been put on hold, but it still could be coming later this week.
Namely, the Chinese technology company, Tencent, is under investigation by the Committee on Foreign Investment in the United States. Tencent is one of the largest gaming companies in the world and boasts ownership of Riot Games and a 40% stake in Epic Games.
A recent report from Bloomberg stated that Epic and Riot – among other companies – have received letters requesting them to turn over information about their security protocols, including how they handle the personal data of their US-based customers.
Epic Games is an American Company, but Tencent has a large stake in them. Epic may have access to the personal data of their customers, and the US government is concerned about what they're doing with it. In China, companies and the government aren't as separated as they are in the US and other countries.
So, what does this mean for Fortnite? Well, it's too soon to be 100% sure. We've seen some outlets waffling over whether or not Fortnite will face a ban, similar to what we're seeing with TikTok. We're no experts, but we don't see this happening.
Tencent has a minority stake in Fortnite. At most, we expect them to be forced to sell their stake in the developer and move on. It might be more tricky with companies like Riot Games, where Tencent owns a controlling stake. Fortnite, however, should be safe.
Upcoming Fortnite BTS emotes leaked
BTS makes their mark on Fortnite with two new emotes. Take a look at them before they come into the game.
By now, most Fortnite fans know all about the Fortnite X BTS collaboration that will be coming to Party Royale this weekend. This is, likely, the biggest collaboration that we've seen in Party Royale to date.
The official choreography video for the BTS hit song, "Dynamite," will be shown on the main stage in Party Royale on September 25 and 26. Fortnite players will be the first to watch the exclusive video.
Epic also announced that they'd be releasing two Fortnite emotes that were choreographed by BTS, themselves. These emotes will hit the Item Shop on Wednesday, September 13.
Thanks to data miner @iFireMonkey, we were able to get a closer look at these emotes before they come into the game. Here's a look at the audio and video of each of the two upcoming BTS emotes.
On top of that, Epic also released a map for Creative Mode which is, according to them, a "recreation of the world from the original 'Dynamite' music video." You can use the code 0272-4337-3889 at the Creative Hub to enter. Enjoy!