A whole host of unreleased skins and cosmetics have been leaked following the arrival of Fortnite's v10.40 update.
The patch went live on September 25, bringing a whole host of changes to the battle royale game, but for those fans who like to see what's coming up in the Fortnite Item Shop soon, the patch also brought some good news as well.
As is often the case, Fortnite leakers and data miners have been hard at work after the patch was added to the game's files, revealing a number of fresh discoveries for fans to take a look at.
Of course, there have been a number of new outfits, pickaxes, back blings, sprays and more throughout the course of Season 10, but some of these leaked additions are very different to what we've seen before.
Data miners HYPEX and KrispyLeaks have uncovered a number of cosmetics after the update went live, as seen below.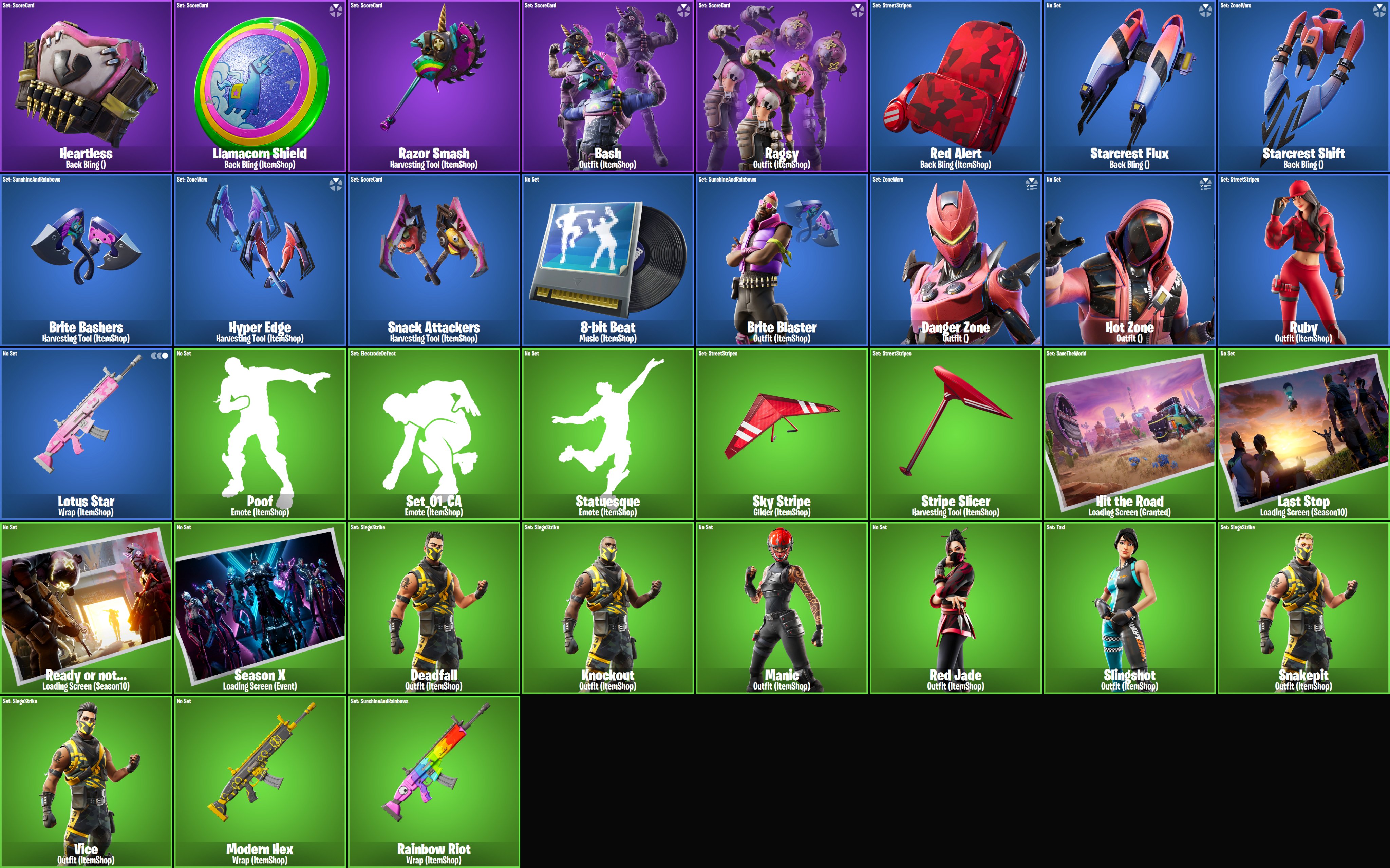 As the image suggests, there's going to a brand new set of skins added to the game in the near future, including the Deadfall, Knockout, Manic, Red Jade, Slingshots, Snakepit and Vice.
While these have been leaked by a reputable source, there's still no confirmation from Epic Games about their existence at the time of writing. For all we know, they could be tweaked before being added to Fortnite.
Leaker Lucas7yoshi also revealed some new variants from the patch, including a white Scientist outfit.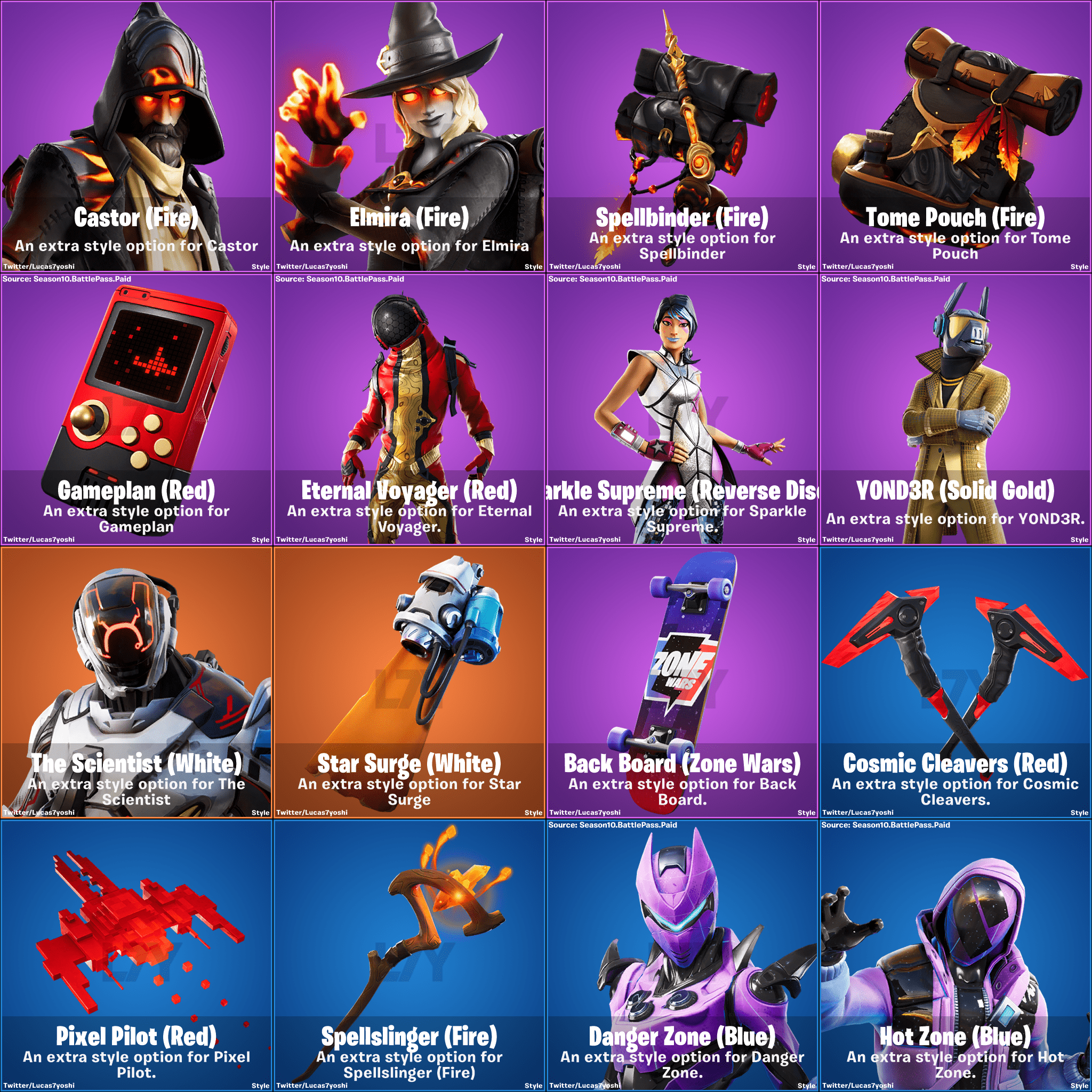 For those wondering if they've seen some of these somewhere before, a number of skins and cosmetics were leaked on September 24 – just a day earlier than the patch. Some of those feature here, too.
While it's unknown when they will be added, surely it can't be long before we see them appear in the Item Shop or available as rewards.