Fortnite Battle Royale content creator and expert 'TheSquatingDog' has decided to say farewell to Season 10 the best way he saw fitting – by destroying everything on the map.
The launch of Season 11 in Fortnite has a lot of players hyped for what lays in store for them once it kicks off.
While not a lot is currently known about the new season, there is a lot of speculation and rumors based on leaks that the current map will either be fundamentally changed or completely removed and replaced with a new one.
This has, of course, gotten many people excited, because nothing would inject life back into Fortnite more than a brand new map, or even a heavily altered one.
In fact, TheSquatingDog decided to start on the map renovations early, by wiping out everything that he possibly could.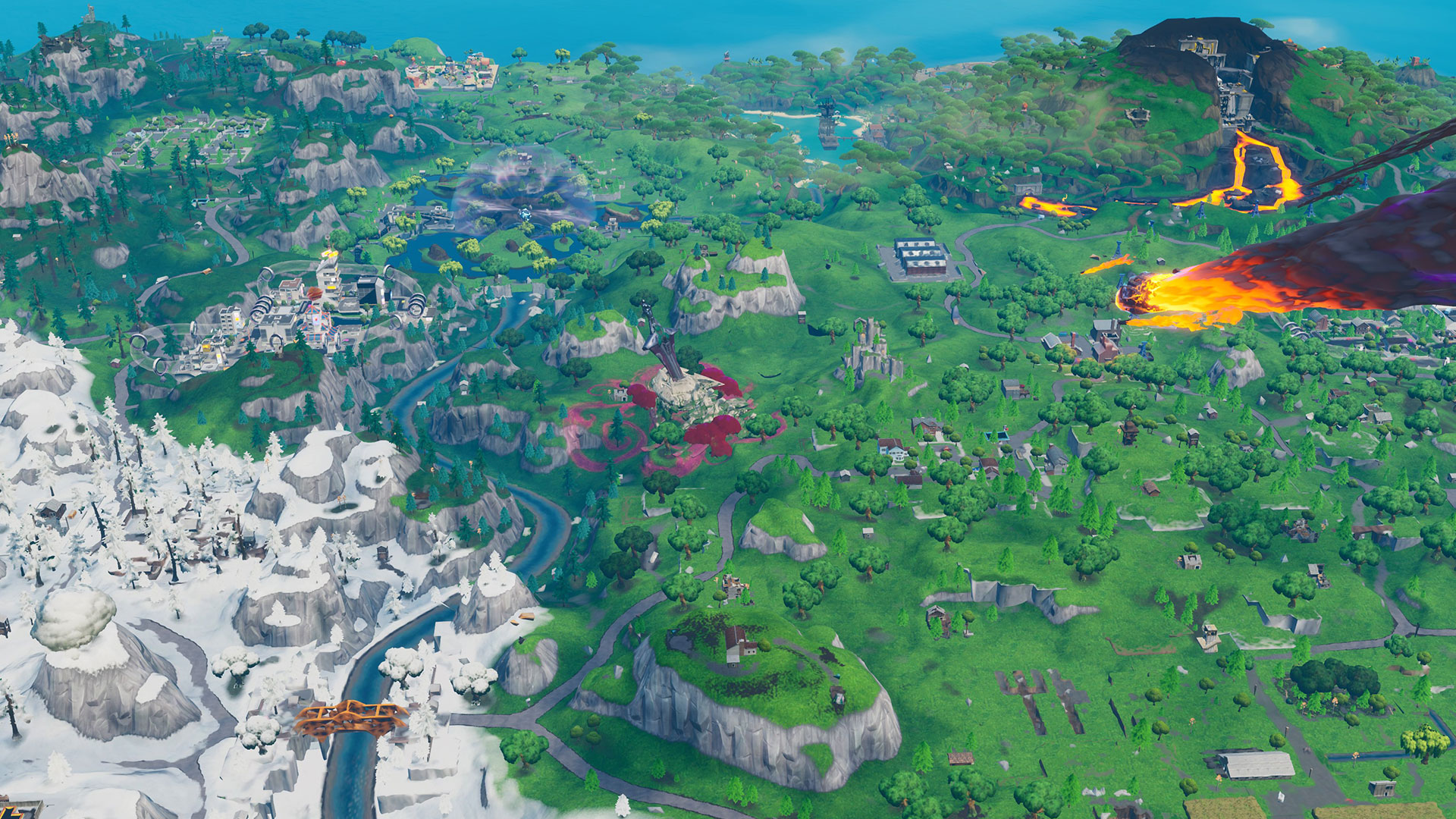 Rallying together some viewers from his stream, TheSquatingDog and his helpers ran through all four corners of the map and everything in between.
The video he posted on Reddit showed them going from POI to POI and destroying every collapsible structure they could find, including what was on the floating island.
The end result was, well, quite magnificent in its simplicity, as it looked like the map had been taken back in time to before the ability to construct anything existed.
The video ended with a tip of the cap to Season 10, as the streamer and his crew waved goodbye to the up-and-down 10th chapter of Fortnite.
There's no telling how long this project took to complete, considering how large the scope of it really was.
Now, as for how the map will really look once the new season launches remains a total mystery, so there's not really much anyone can do other than to just sit and wait for 'The End' event to kick off on October 13.