Week 4 of Fortnite Season 7 is upon us, which means a new batch of challenges to complete!
New challenges are unveiled each week of the Season containing a collection of different tasks and objectives from around the map.
While some of the challenges are relatively straightforward, others may require a little more effort to complete in full.
Stay tuned for a variety of guides on how to complete the more obscure challenges from Week 4.
Once you complete all of the Week 4 challenges, don't forget to secure the Secret Banner!
You can view all of the official Fortnite Season 7, Week 4 challenges below.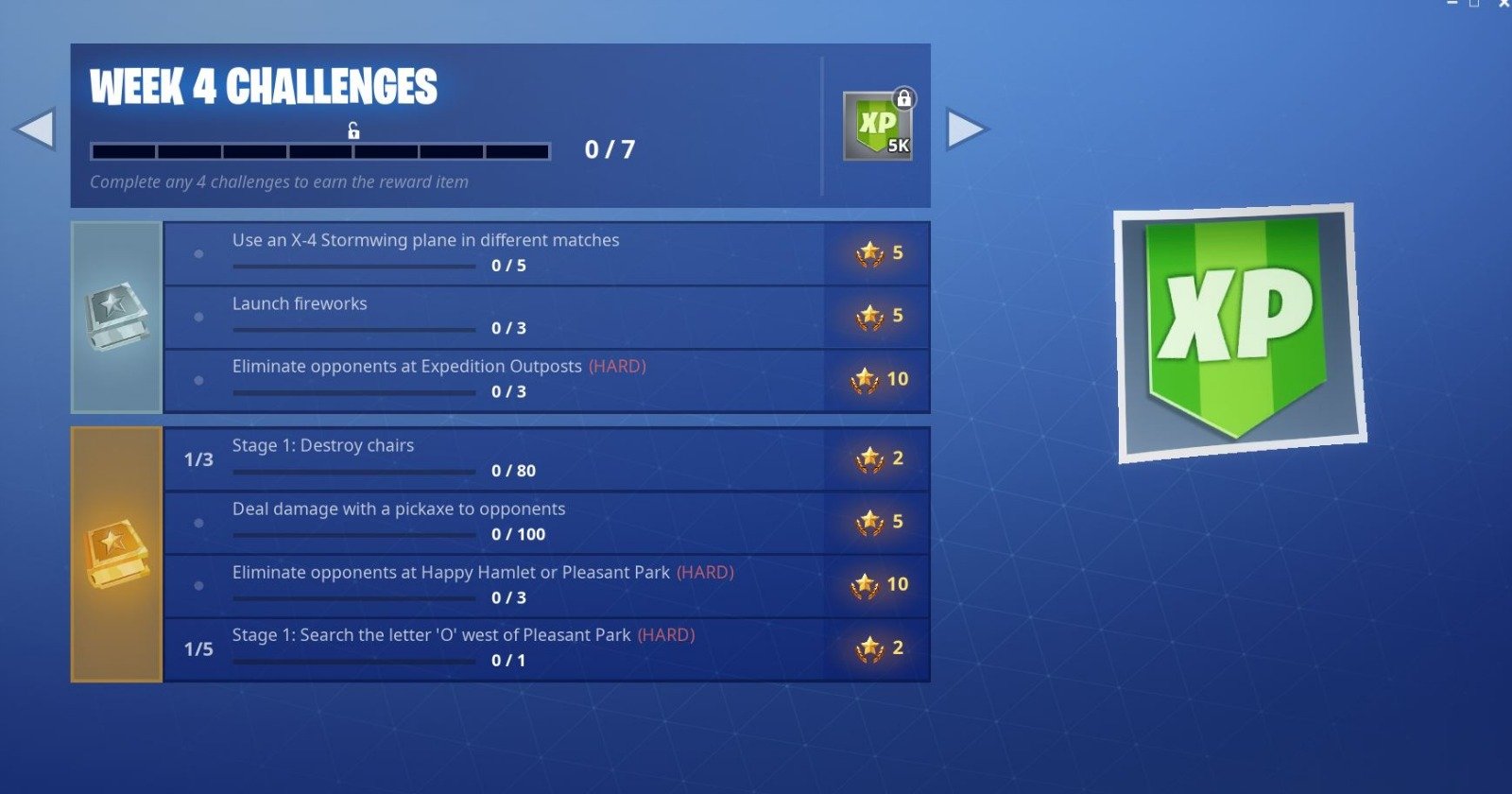 FREE CHALLENGES
BATTLE PASS CHALLENGES
Destroy

Stage 1: Destroy Chairs (1)
Stage 2: Destroy Wooden Utility Poles  (1)
Final Stage: Destroy Wooden Palettes  (1)

Deal damage with a pickaxe to opponents (100)
Eliminate opponents at Happy Hamlet or Pleasant Park (HARD) (3)
Search…

Stage 1: Search the letter "O" west of Pleasant Park (1)
Stage 2: Search the letter "S" in Wailing Woods  (1)
Stage 3: Search the letter "M" in Dusty Divot (1)
Stage 4: Search the letter "N" under a frozen lake (1)
Final Stage: Visit the NOMS sign in Retail Row (1)