Fortnite Season 6 patch notes: New weapons, Pump returns & more
Season 6 is nearly here and we've got everything you need to know ahead of the huge Fortnite patch.
Fortnite's major Season 6 update is upon us and it's shaping up to be another huge patch. From new weapons to potential map changes and plenty more, here's an early rundown on everything we know.
With Season 5 now over, all eyes are on the Season 6 update in Fortnite. Following a crossover-filled season with nonstop additions to the battle royale, fans are anxiously waiting to see how Season 6 can go one step further.
We already know that the new season will be opening with a bang.
The Zero Crisis Finale event is set to kick things off as soon as players are able to load in. Where that leads up, no one yet knows for certain.
From new weapons to fresh NPCs around the map, early leaks have hinted at a ton of unique content. Here's everything you need to know to be on top of Fortnite's Season 6 update ahead of the release.
New Map
The most exciting part of any new Fortnite season is exploring the new map, and Season 6 delivered on that front. So far, we know about the following new POIs added to Season 6:
Colossal Crops
The Spire
Boney Burbs
As you can see from the image below, there will be a lot more to explore once we jump into the new season.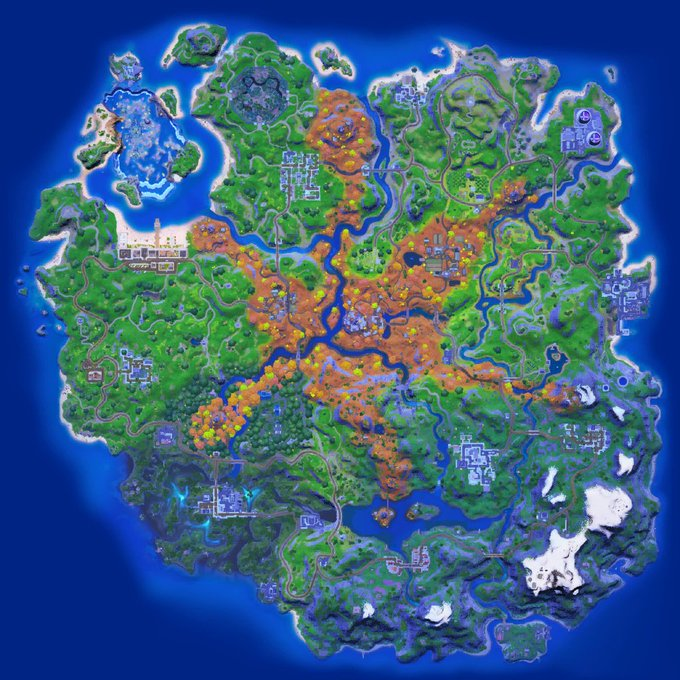 New items
According to the early leaks, we'll be getting a huge list of items coming to the game. It's too early to tell what all of these items will do, but we can be sure that we'll be playing an entirely different Fortnite when we finally load-up Season 6.
One thing that we do know is that the Pump should be returning in Season 6. This will make a lot of players happy. Here are all of the reported new and returning items coming to Fortnite Season 6.
Makeshift Rifle
Primal Shotgun
Wolf Meat item
Cuddle Fish
Makeshift Shotgun
Makeshift Submachine
Gun Primal
SMG Boar
Spire Guardian items
Stink Sacs
Makeshift Revolver
Primal Flame Bow
Mechanical Shockwave
Bow Mechanical
Explosive Bow
Primal Stink Bow
Primal Rifle
Mechanical Bow
Items you can craft with Animal Bones
Chicken items you can craft with Mechanical Parts
Makeshift Bow
Frog Primal Pistol
Primal Bow
Stink Fish
Hunter's Cloak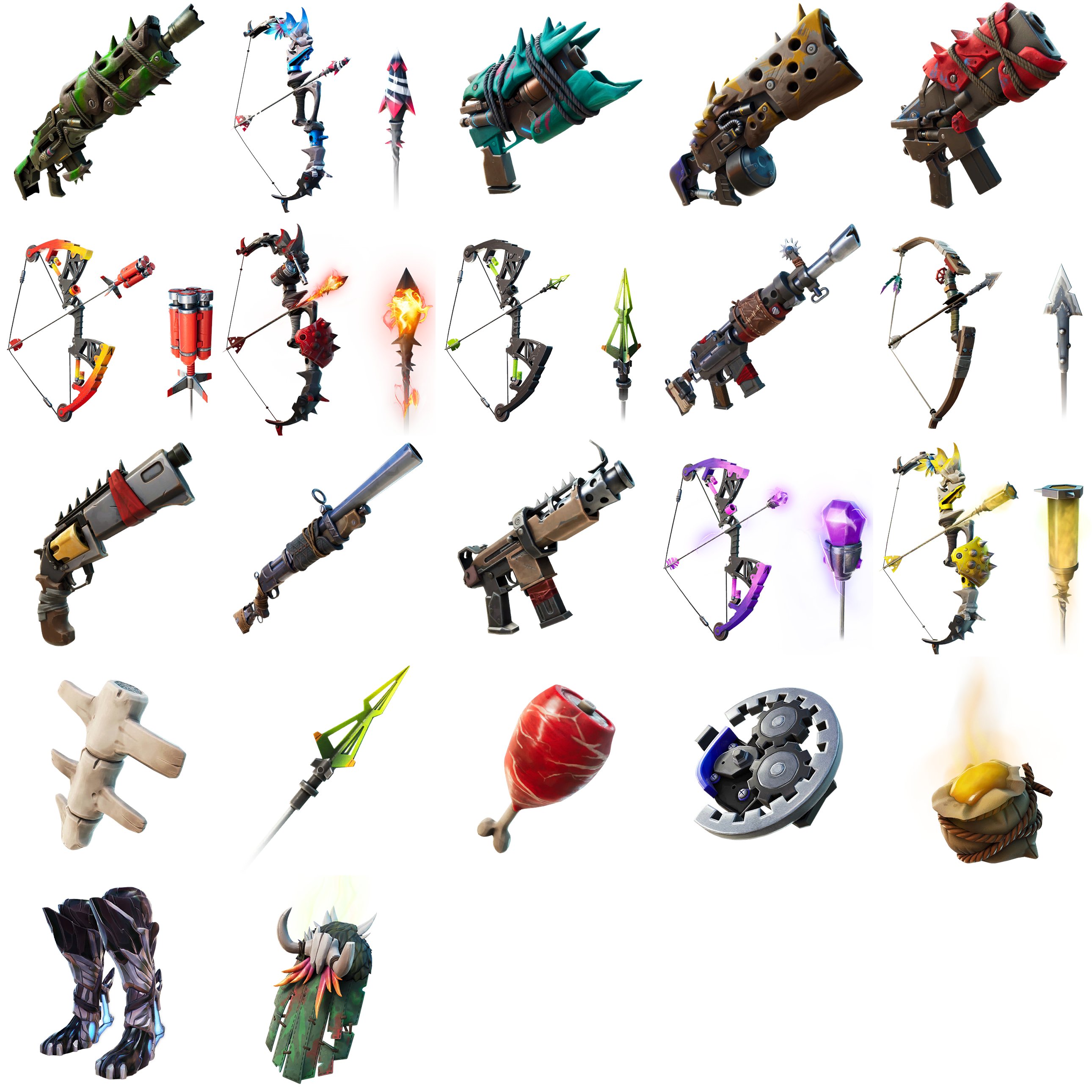 Vaulted & Unvaulted items
Unvaulted
Pump Shotgun
Revolver
Burst AR
Vaulted
Sniper
Tac AR
Heavy AR
Charge Shotgun
Tac Shotgun
Lever-Action Shotgun
New animals
One of the new mechanics of Fortnite Season 6 will be animals. So far, we don't know a ton about how these will work, but we can assume that we'll be able to interact with and ride some of these.
We know that we'll be able to gather bones to craft items and meat to tame wolves. If we had to guess, we can probably ride all of these animals, or eliminate the prey animals to help us tame the predators.
Fortnite Season 6 bug fixes
Last but not least, a handful of key bug fixes will also be deployed in the Season 6 update as well. The full list can be found below.
General
Balloons item temporarily disabled.
Unable to edit color Styles for the Phantasmic Pulse Pickaxe in the Locker.
Battle Royale
Inventory menu selector appearing on multiple slots.
Creative Mode
Pressing the default key in pre-game lobby starts the game.
Main Player rift can sometimes show as a Seasonal Rift.
Save The World
The Val Defender doesn't have perks when unlocked from the Valor Questline.
Balance Changes
Zipline speed adjustments

Maximum uphill speed increased by 61%
Maximum downhill speed decreased by 40%
Downhill acceleration increased by 14%

Magazine size reduction

Shells: 150
Light Bullets: 500
Medium Bullets: 500
Heavy Bullets: 50
That's a complete overview of everything there is to know about Season 6 thus far. We'll be sure to update this article with any further information as it becomes available.
Fortnite update v16.10 patch notes: Primal Shotgun nerf, Junk Gun & more
Fortnite's V16.10 patch is now live across PC, Xbox, PlayStation and more, with changes being made to the Primal Shotgun, other items, and a few bug fixes to boot too.
Fortnite Chapter 2, Season 6 is now well underway and the first mid-season patch is here in the former v16.10.
The patch isn't anything too crazy, there are no major map changes, game-changing new items, or anything like that. But, Epic have addressed the Primal Shotgun like some players have been calling for.
Additionally, Raptors will be available as tameable pets too, and cand be used to eliminate enemy players across the battle royale island. So, let's get into the patch notes and check out everything that's changed.
Primal Shotgun nerf & balancing
As noted, the biggest change in this patch is most the nerf to the Primal Shotgun. It's become so used since the start of the new season, and caused issues.
What have Epic done in this update? Well, the close-range weapon's fire rate is being tweaked with while damage stays the same. The fire rate was previously 3.8, but thats been cut, though, an exact number isn't known just yet.
Additioanlly, changes are being made to a few items and floor loot as both Animal Bones and Mechanical Parts can be found on the floor now.
Fortnite v16.10 balancing changes
Crafting & loot adjustments
Creative Powerups now support Team, Class, and All combinations
Primal Shotgun fire rate reduced
Makeshift Shotgun gets v16.10 adjustments
Crafting material costs now scale with Makeshift rarity
Animal Bones, Mechanical Parts added to floor loot
New weapon: Junk Gun
There's also a new weapon in town as well, the Junk Gun. As the name suggests, the weapon fires, well, junk.
Not too much is known about the Junk Gun just yet, but it appears as if trash/junk will become a ammo type just for this weapon.
Raptors come to Fortnite
A Jurassic Park/Jurassic World crossover has been rumored since last seasaon, and now with Epic going with a Primal theme in Season 6, it's time for Raptors to descend on the battle royale.
Expect to see these Raptors chasing down players, and eliminating foes as there are kill feed messages in the files for them.
These Raptors should spawn up around Forest areas, given that's their natural habitat. They'll also be tamable so that you can use them to your advantage.
Fortnite v16.10 bug fixes
On top of all that, Epic are looking to root out a few big errors across the battle royale mode and Creative.
There aren't too many fixes but the ones that are being impleneted with this patch should solve quite a few headaches.
General
Cannot create system-level parties between PS5 and PS4 when playing Fortnite.
Battle Royale
Anomaly may not appear on Shark Island.
Chapter 2 Season 5 Legacies missing.
Visibility is extremely decreased when inside the Storm.
Opening the inventory will cancel Tap to Search/Interact/Revive actions.
Character Quests not counting for progression.
Stackable items are not split when Shift-Dragged.
Creative
Slow-motion effect.
AI can get stuck in obstacles.
Player portal appears as "Creative Don't Fill."
Fortnite v16.10: what to expect
The Fortnite Season 6 v16.10 update is expected to release this week. Here's what to expect in the patch notes.
Fortnite v16.10 is expected to release on March 30, 2021. Here's what we're expecting to see when the update goes live.
Fortnite Season 6 has only been out for about two weeks, but Epic are already adding their first major update to the season.
We have a lot of leaks, bug fixes, and holiday content that we can expect to see in v16.10. Here's everything we know about what's to come in Season 6.
Bug Fixes
We have a long list of bug fixes coming to Fortnite in v16.10, including a reported fix for storm visibility. For those who don't know, the storm visibility has become incredibly low in Season 6, giving PC players who use Performance Mode a massive advantage.
The storm visibility has only gotten worse and worse over recent Fortnite seasons. Hopefully, Epic will revert it to how it was several seasons ago.
Cannot create system-level parties between PS5 and PS4 when playing Fortnite.
Split Screen "Ready Up!" issue.
Duplicate XP notifications with Legendary Quests in a party.
Anomaly may not appear on Shark Island.
Chapter 2 Season 5 Legacies missing.
Visibility is extremely decreased when inside the Storm.
Opening the inventory will cancel Tap to Search/Interact/Revive actions.
Character Quests not counting for progression.
Stackable items are not split when Shift-Dragged.
(Creative) Slow motion effect.
(Creative) A.I. can get stuck in obstacles.
(Creative) Player portal appears as "Creative Don't Fill."
Raptors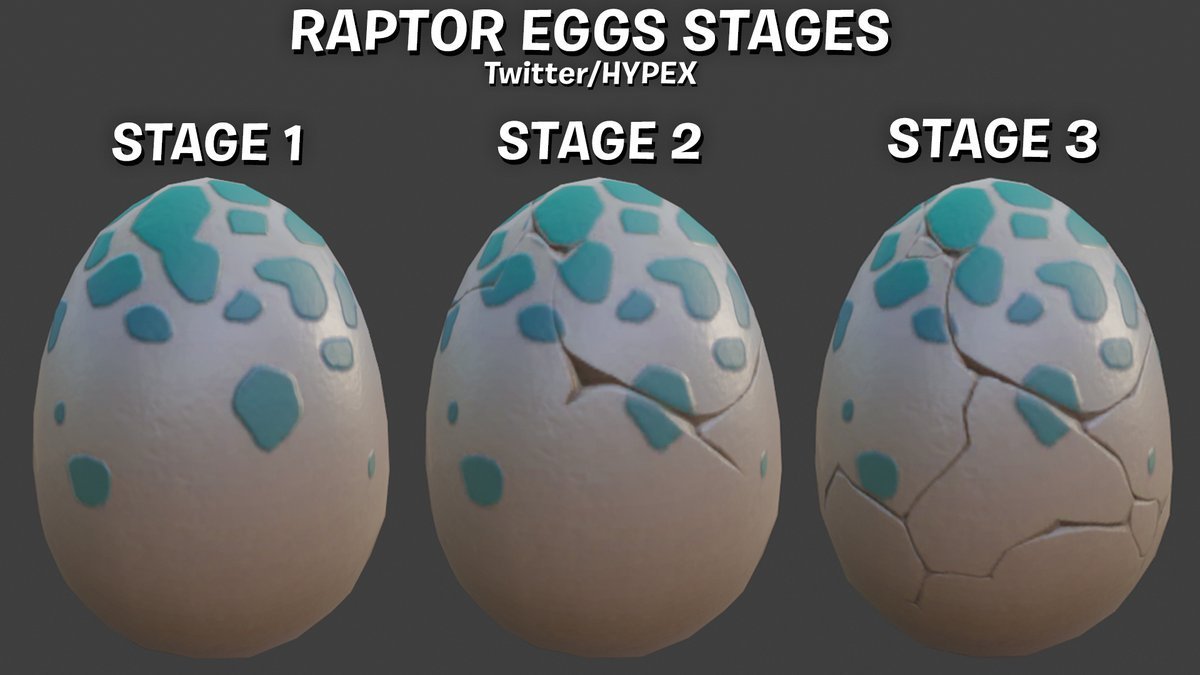 Players noticed the addition of eggs in Season 6, which were later revealed to be Raptor eggs. Epics teased that these eggs will hatch, and they've begun to progressively crack over the past week.
The eggs are now in Stage 3, which you can see in the image above. We expect them to break in v16.10 and unleash raptors on the island. This isn't a guarantee, but it's a likely addition in the latest update.
Leaked weapons
We've seen several leaked weapons ahead of v16.10, including the Recycler weapon (pictured above) and additional Exotics. We don't know whether or not we'll see these weapons in the first patch of Season 6 or not, but we'll be keeping an eye out for them.
Vehicle mods
Another leak we expected to see in Season 6 was a mod slot added to vehicles. We don't know exactly how this will work, but we saw news of this ahead of Season 6 and in the trailers for the new season.
We don't expect to see this feature added in v16.10, necessarily. Both Helicopters and cars, themselves, took several updates before they were added to their respective seasons. Still, this is on the horizon for Fortnite Season 6.
Spring Breakout Event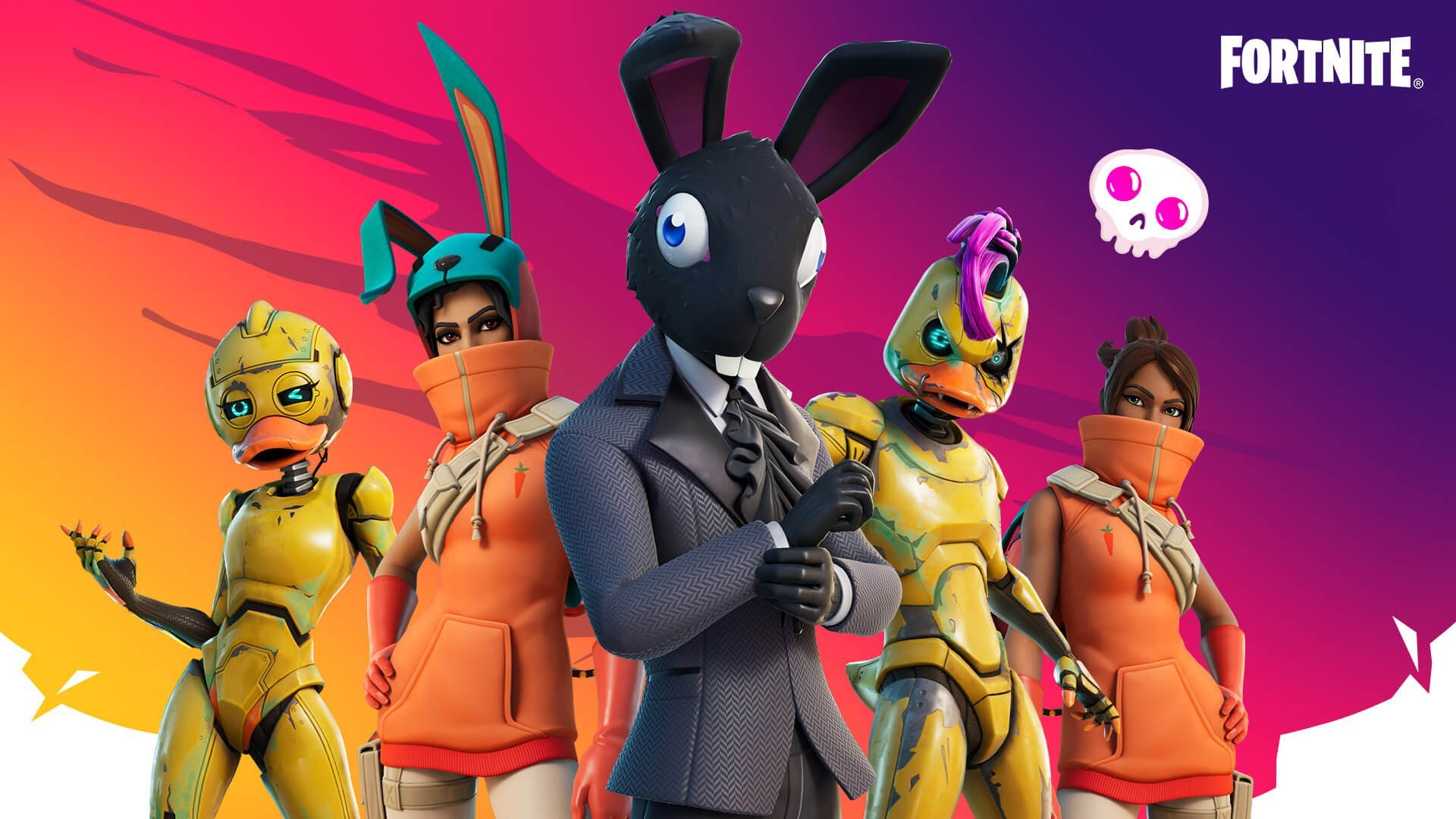 Easter is this Sunday, and Epic are hosting their first-ever Spring Breakout event to welcome the new season. We're getting a heap of new cosmetics for the holiday, returning weapons, a new tournament, quests, and more.
Among the weapons is the annual Egg Launcher – a grenade launcher that shoots eggs. According to leaks, we'll also be getting a weapon that gives players the Hop Rock effect – outside of the Hop Rock Dualies. We'll have to wait and see exactly what that is.
We'll have everything you need to know about Season 6 when it releases, including the patch notes, leaked skins, and updates to the map. Make sure to follow us on Twitter so you don't miss anything: @FortniteINTEL.
Image Credit: Epic Games
Fortnite Season 6: all major map changes
Fortnite Season 6 is now live! Take a look at all of the major map changes, places to explore, the new map, and more.
Fortnite Season 6 is here, and you know what that means. There's a whole new map to explore with your squad. Before jumping in, take a look at all of the major map changes in Fortnite Season 6.
The most exciting part of any new Fortnite season is jumping in and exploring the new map. Season 6 has brought a ton of new content to the game, and the map is no exception.
Ahead, we'll give you an overview of all of the biggest map changes in the new season. There are a ton of small changes, however, so the best way to get to know the new map is to jump in and experience it for yourself.
Colossal Crops
Colossal Crops is, as the name suggests, a cross between Fatal Fields from past seasons and Colossal Coliseum from Season 5. It looks like most of the Coliseum has been decimated, but Fatal was always a fan-favorite landing spot.
While this will probably be a popular landing spot in Season 6, it won't hold a candle to some of the other new locations this season.
The Spire
The Spire has replaced the Zero Point at the center of the map. The area appears to be a bit of a mix between The Agency/Authority and the Zero Point.
One thing's for sure: The Spire will have a massive impact on the Fortnite Season 6 plotline. The end of the season will probably focus on The Spire and everything that comes out of it.
Boney Burbs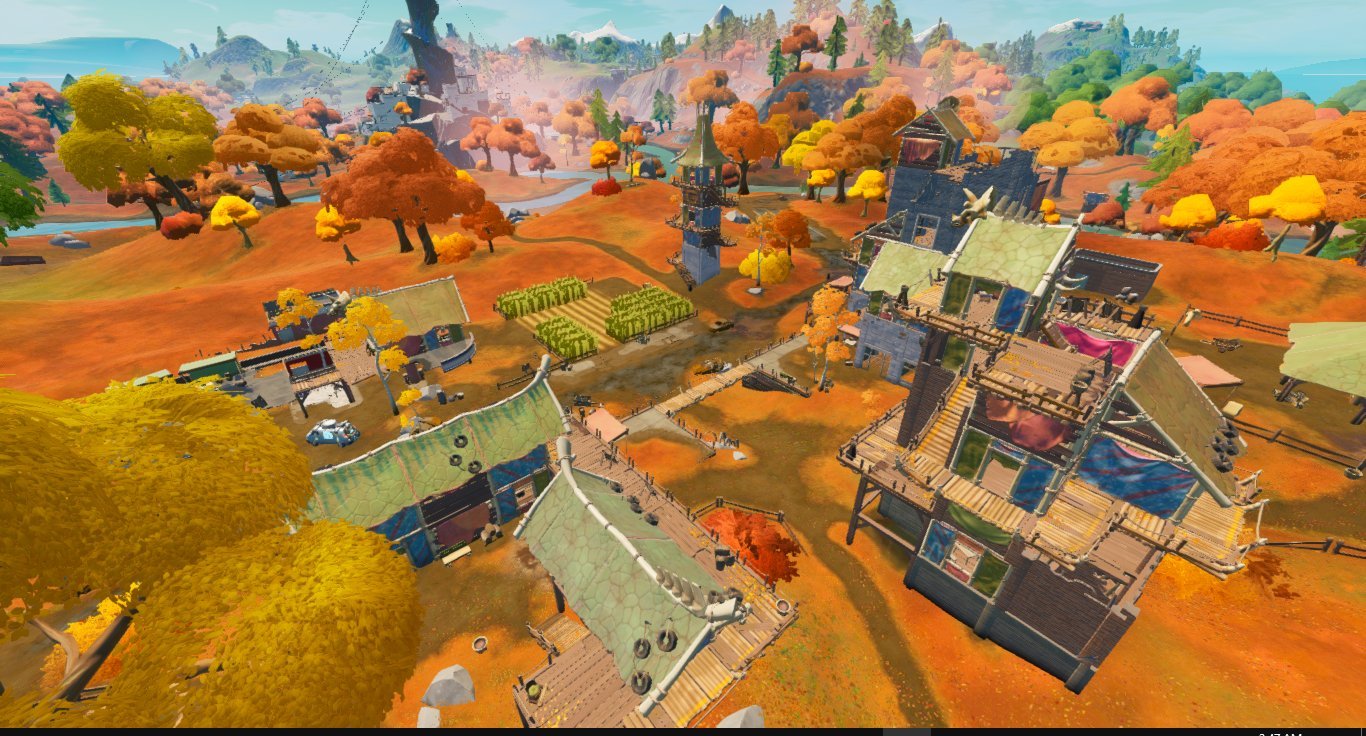 Salty Towers got a complete rework in Season 6, losing almost all of the aesthetic of Season 5. The location is unrecognizable when you compare it to any iteration of the Chapter 2 POI, but it will undoubtedly still be a hot spot for players to land.
There doesn't appear to be as much loot in this area as there has been in the past, but that's never stopped anyone from landing here. Salty Springs, notoriously, had far more players than it had loot in the early days of Chapter 2.
Guardians
Guardians appear to be the Fortnite Season 6 bosses. They spawn at smaller spires around the map with one in each quadrant.
It's still early, and we're not exactly sure what these Guardians do. When you eliminate them, they drop a ball that you can carry over your head for a nerfed Hop-Rock effect. They also drop Purple Primitive Rifles, which have a fast fire-rate but no first-shot accuracy. We'll undoubtedly learn more about The Guardians as we play more.
Where will you land in Season 6? There are plenty of new places to choose from. Let us know your new favorite landing spot on Twitter @FortniteINTEL.
Image Credit: Epic Games, VastBlast