Fortnite Season 6 April 15 balance update: comp changes & weapon buffs
Fortnite Season 6 received a surprisingly large balance update on April 15. Here are all of the buffs and changes in the patch notes.
Epic Games released a surprise balance update on April 15, making changes to the Bow, Recycler, Makeshift AR, and more.
Fortnite Season 6 introduced some major changes to the loot system. The introduction of crafting also brought Makeshift weapons to the game, which are considerably weaker than their Primal and Mechanical counterparts.
Since Epic added so many new weapons in Season 6, it's no surprise to learn that there were some balance issues at the start of the season. The most glaring problem came with the Primal Shotgun, which could shred enemies at close range and gives them little time to react.
The new Recycler was on the other end of the spectrum. It's a relatively weak weapon and doesn't see much use outside of niche situations. After all, you only have three shots before you need to start sucking trees for more ammo.
The most recent April 15 balance update attempted to address some of the issues with weapons in Season 6. Epic raised the spawn rate of Primal and Classic weapons to match that of Makeshift weapons, making the Crafting system a bit more optional.
Epic also buffed a ton of weapons, including the Makeshift AR and Revolver, Recycler, Bow, SMGs, and more. Here are all of the changes made in the April 15 balance update:
Doubled Crafting Parts in floor loot stacks
Makeshift AR & Revolver accuracy
Bow headshot dmg and arrow speed
Recycler junk bomb speed
Primal Pistol dmg and fire rate
Stats for all SMGs
Most, if not all, of these changes will be met with a warm reception from the player base. The SMG buff might not be super necessary, but it's a fan-favorite weapon that will always be a part of the meta.
On April 16, Epic made further adjustments to the meta – this time focusing on competitive. They removed three explosive items: Rocket Launchers, Cuddlefish, and the Mechanical Explosive Bow.
More than anything else, these updates show that Epic are listening and reacting to community feedback. We've been through some Fortnite seasons where it feels like the developers aren't listening to us, but Season 6 won't be one of them.
Fortnite v21.10 update brings back classic POIs: Coral Castle, Tilted Town, more
Logjam Lumberyard in Fortnite Chapter 3 Season 3 will constantly change themes and feature Coral Castle, Lazy Lagoon, and other POIs.
With Fortnite v21.10, the Reality Tree has fully affected Logjam Lumberyard. It will now choose a random POI theme for every game which includes Tilted Town, Coral Castle, and others.
Fortnite players expect Epic Games to add map changes with every update. The developers have tried doing so in Chapter 3 and accordingly, the response towards the new chapter has been overwhelmingly positive.
Here's how the first major update for Fortnite Chapter 3 Season 3 has brought back OG POIs from Chapter 1 and Chapter 2 in the most unique way possible.
Everything to know about the updated Logjam Lumberyard in Fortnite v21.10
For the first time in history, we now have a location on the map that changes every game. As it turns out, Logjam Lumberyard will include elements from a wide range of locations from Chapter 1 and Chapter 2.
The community has discovered the following themes so far:
Neo Tilted/ Tilted Town (Wild West theme)
Coral Castle (Atlantis theme)
Colossal Coliseum (Roman theme)
Lazy Lagoon (Pirates theme)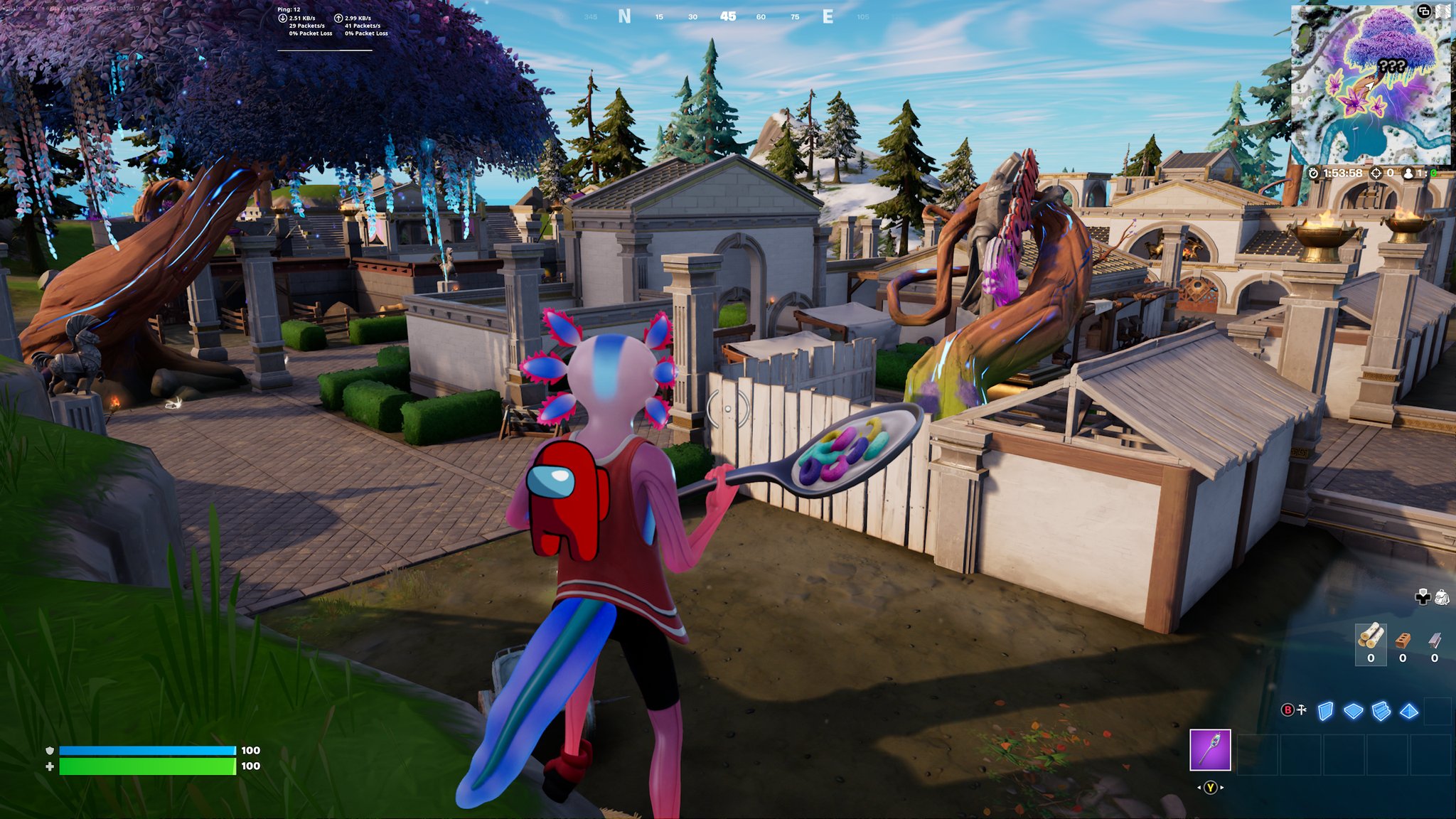 It wouldn't be an overstatement to say that with the 21.10 update, Logjam Lumberyard has become one of the best locations in Fortnite. While new players can finally explore the most prominent regions of Chapter 1 and Chapter 2 islands, veterans can recreate their memories.
Other map changes in Fortnite v21.10 explained
The popular Butter Barn landmark will now turn into a POI. With the latest patch, the developers have added buildings from Neo Tilted to Butter Barn and the landmark looks bigger and better than ever.
Last but not least, Darth Vader is now a boss and he spawns in random locations. Apparently, the Zero Point brought a Star Wars relic to the island which is why Vader is here. He can travel in his Lambda-Class shuttle and there's no definite location where players can find him.
It is no surprise that Darth Vader is a terrifying boss. He has a Mythic lightsaber and players will get 2,000 XP every team they defeat him.
All in all, Fortnite v21.10 is certainly brilliant in terms of map changes and gameplay. However, the same cannot be said for the No Sweat Summer event and the Nindo challenges.
All new skins in Fortnite v21.10: Itachi, Hinata, Battle Pass super styles, and more
Fortnite v21.10 has arrived with a ton of new cosmetics, including crossovers like Itachi and Hinata and authentic skins like Fox Fire.
As expected, Fortnite v21.10 will release a wide range of new skins. Alongside Itachi, Hinata, Gaara, and Orochimaru, new original skins like Fox Fire will also appear in the Item Shop.
New skins and cosmetics are always the biggest highlights of a Fortnite update. The latest 21.10 patch is no exception, as it has officiated the No Sweat Summer event as well as the Fortnite x Naruto: Rivals! crossover.
Here's every new cosmetic that is a part of the first major update for Fortnite Chapter 3 Season 3.
Fortnite x Naruto: Rivals! skins for Itachi, Gaara, Hinata, and Orochimaru revealed
The second crossover between Naruto and Fortnite has brought the following characters:
Gaara outfit with Fifth Kazekage selectable style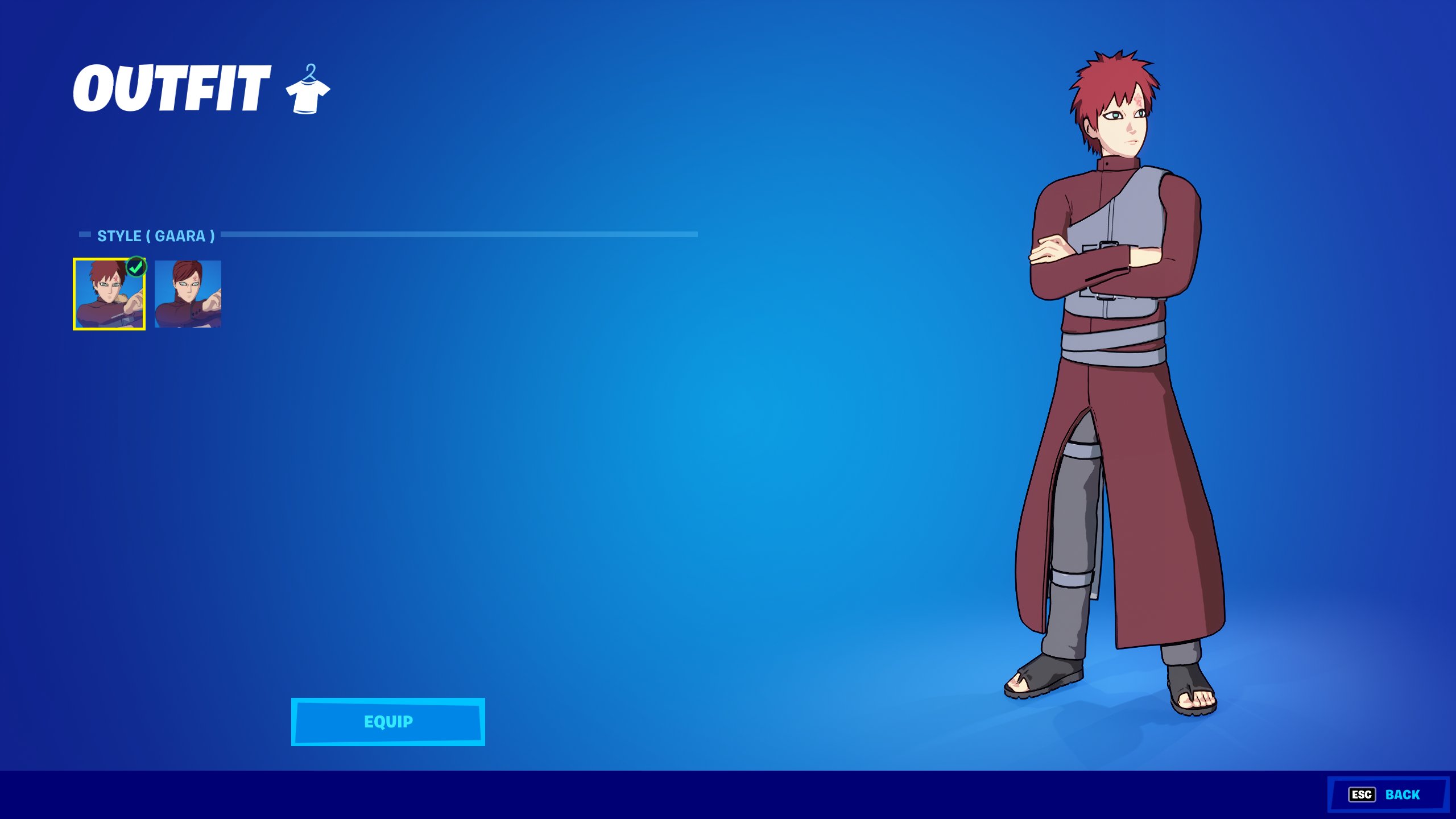 Hinata Hyuga outfit with a Hinata Uzumaki selectable style (the skin also has a Byakugan on and off style)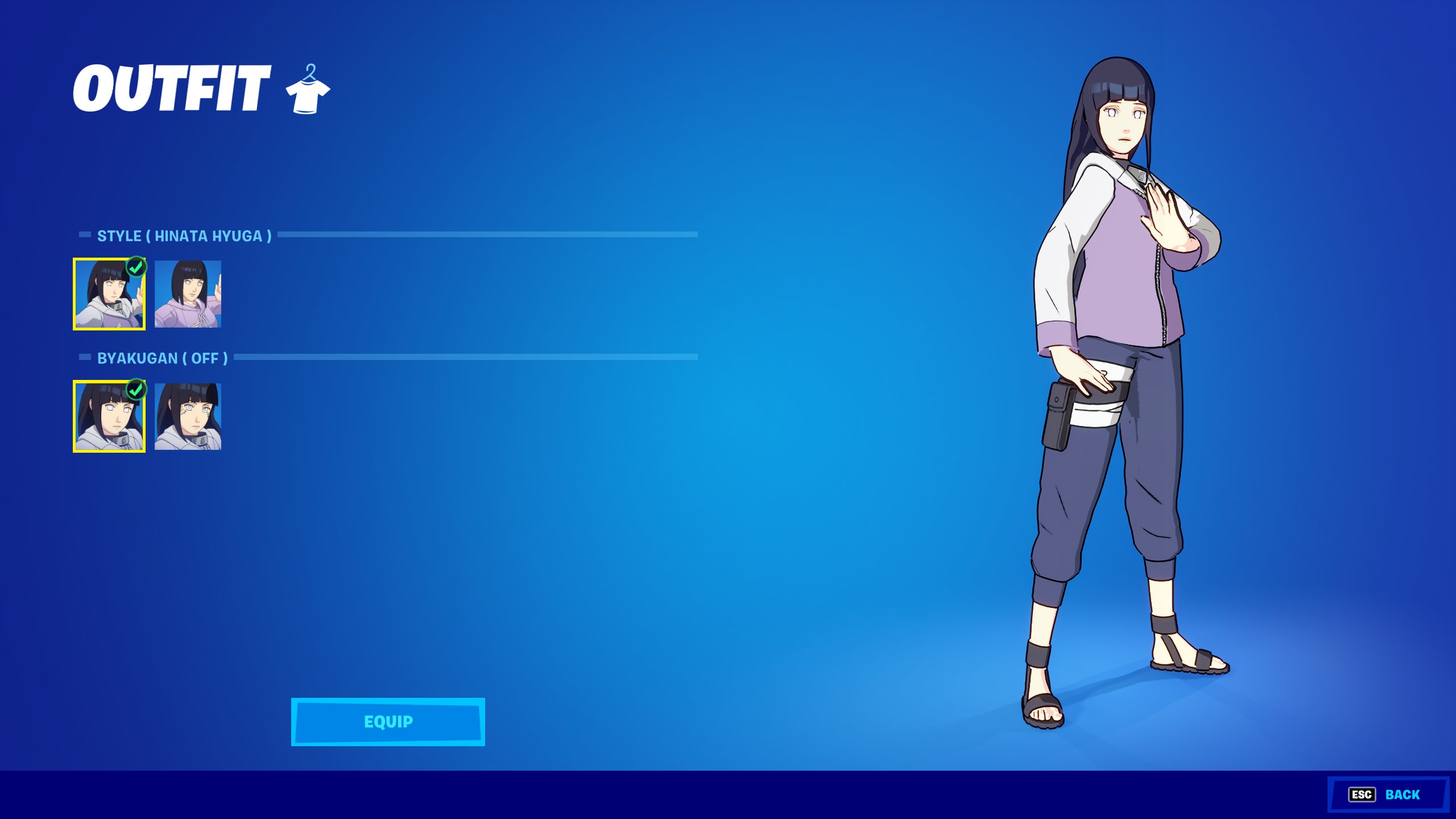 Itachi Uchiha with a Black Ops selectable style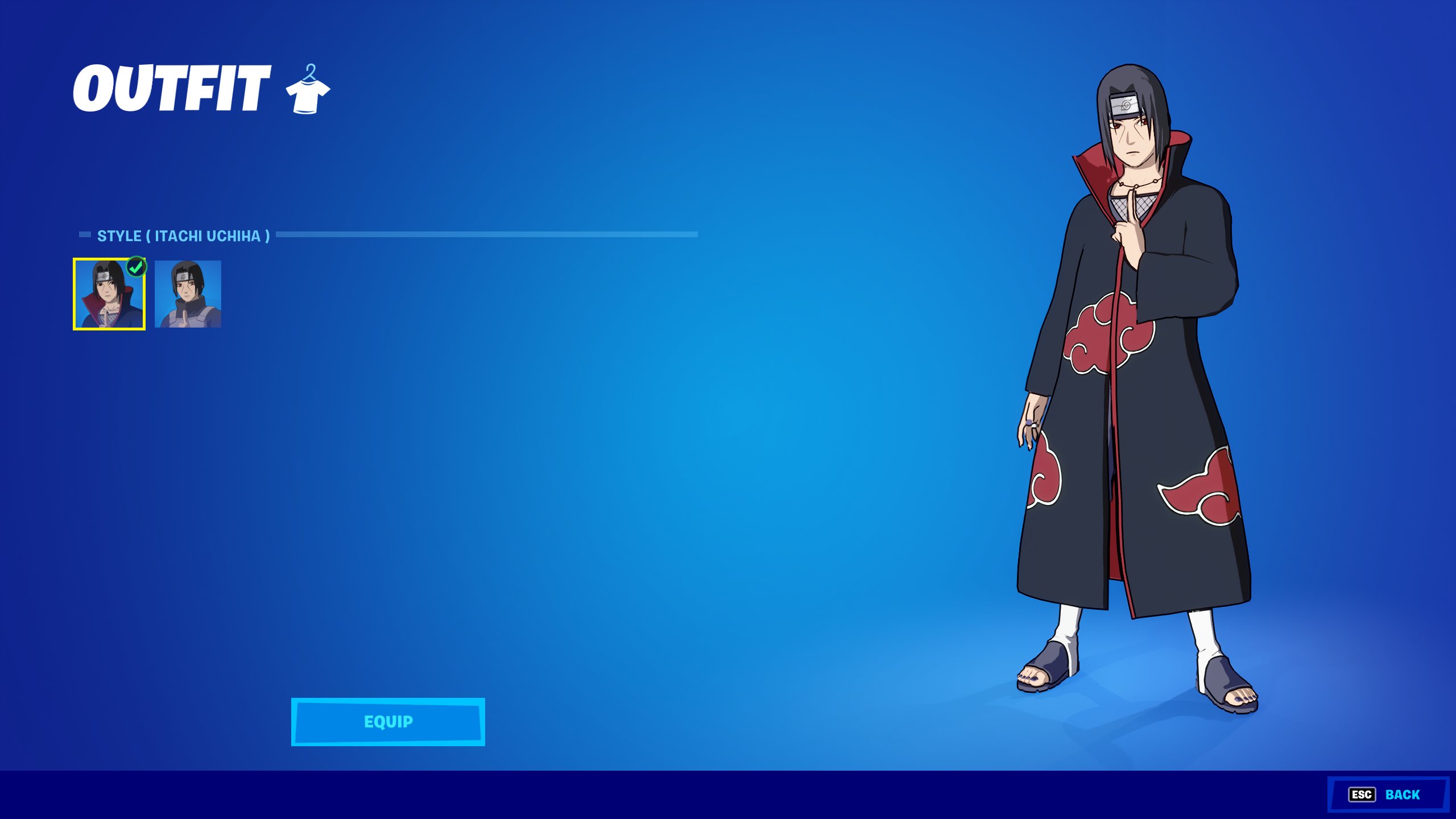 Orochimaru skin with a Hidden Leaf Era style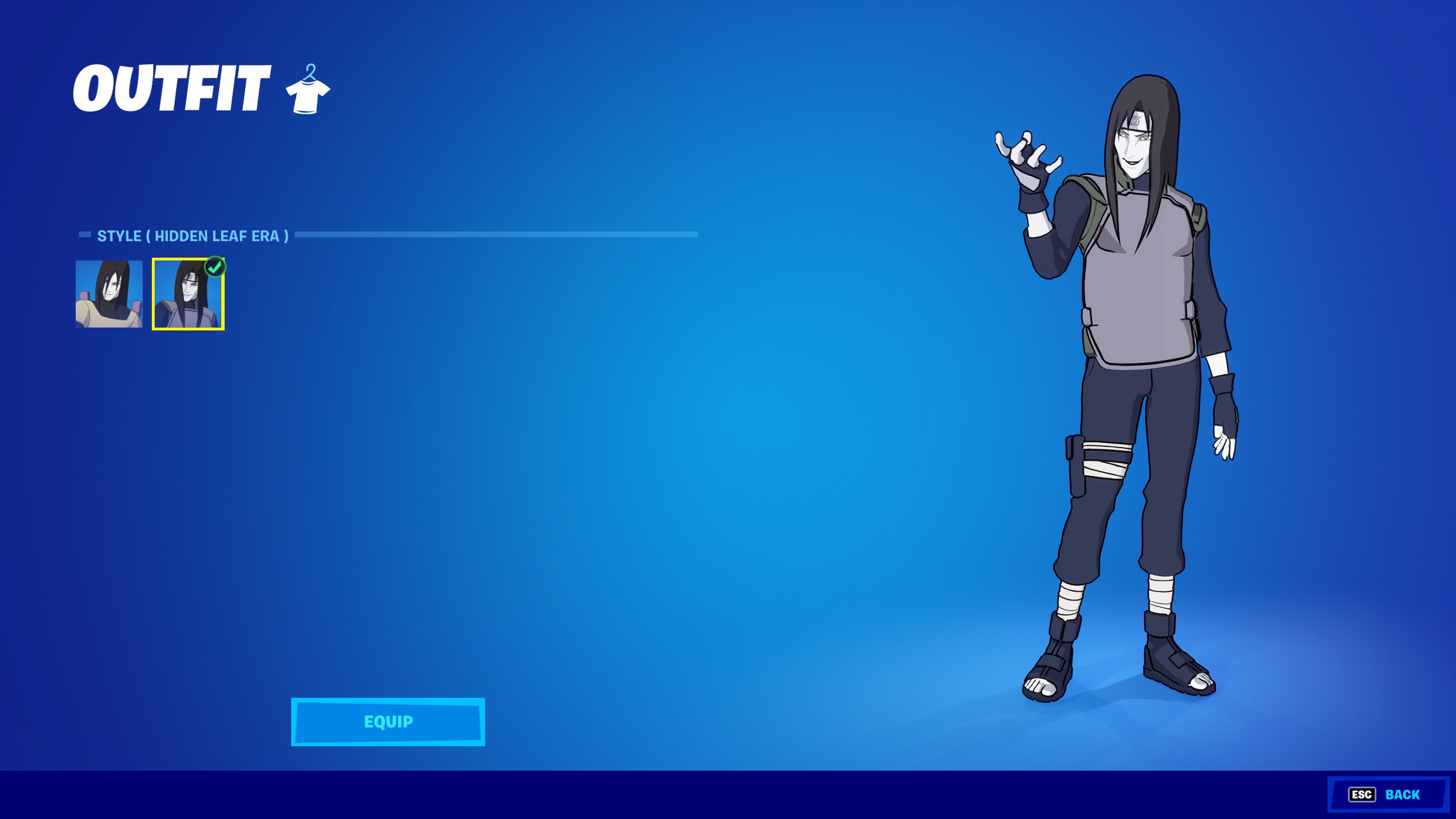 Alongside the four outfits, you can unlock the following cosmetics:
Back Blings:
Black Ops Mask with Itachi, Tenzo, Kakashi, and Black Ops style
Hinata's Backpack
Sand Gourd
Pickaxe:
Sword of Kusanagi
Minato's Kunai
Glider:
While the aforementioned cosmetics will be up for grabs in the Item Shop, certain cosmetics will be available as a free reward for the new Fortnite x Naruto challenges.
Fortnite v21.10 introduces brand-new Fox Fire skin and new styles for Battle Pass skins
The Fox Fire outfit in Fortnite Chapter 3 Season 3 has a default style and a helmet style. The skin's owners will also have the freedom to change the color of the character's arm tattoos.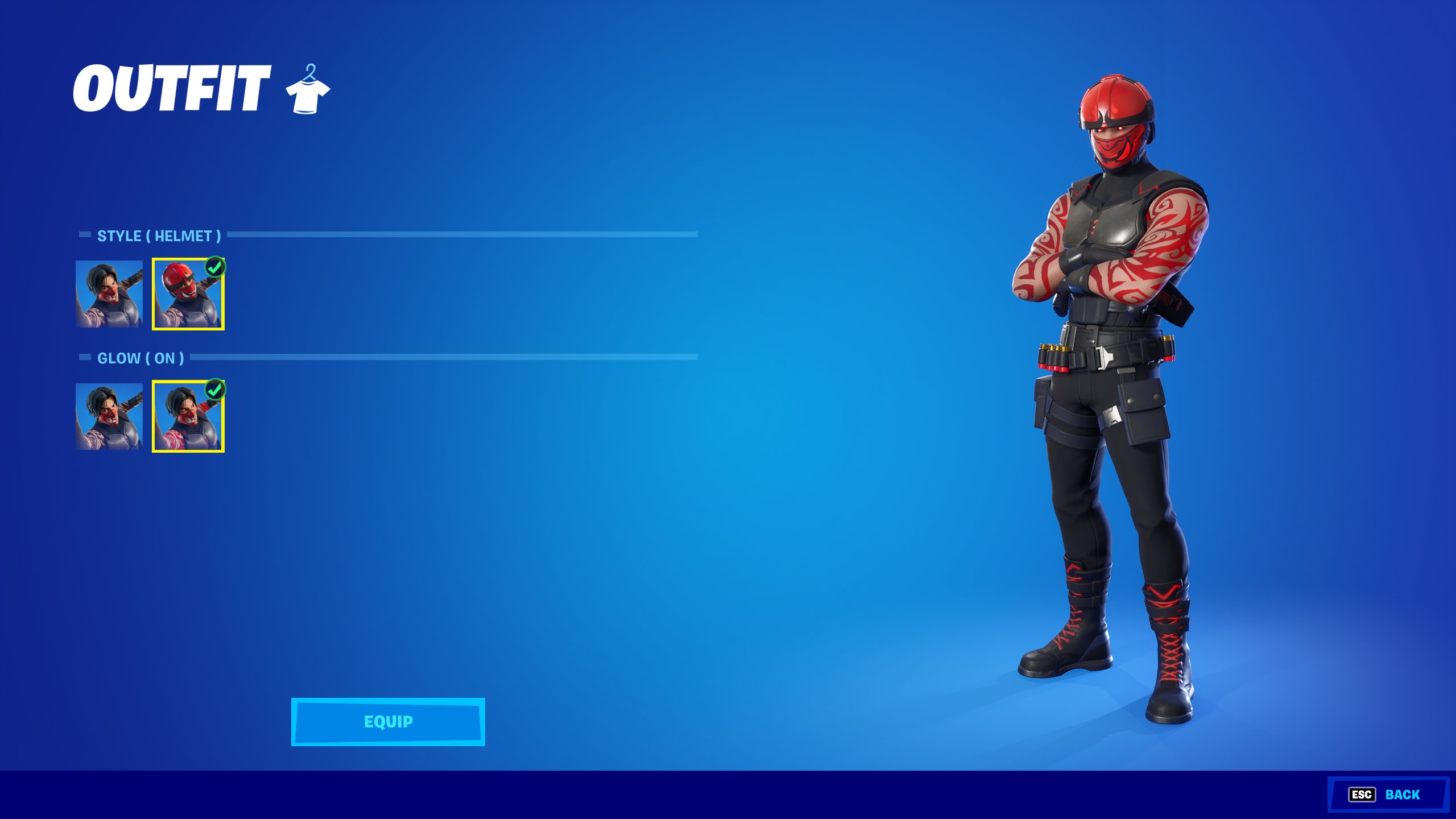 New super styles for Malik, Evie, Adira, Sabina, and Stormfarer are now available in the Chapter 3 Season 3 Battle Pass. The styles are called Platinum Rift, Lapis Slurp, and Auric Blaze, and here's a preview:
Loopers can look forward to unlocking the aforementioned skins through the Item Shop or the Battle Pass soon.
Moreover, the brand-new No Sweat Summer event will allow you to unlock free skins and XP by taking part in Creative challenges.
Fortnite No Sweat Summer event arrives in v21.10 with Creative XP challenges, free cosmetics, and more
Fortnite v21.10 has finally arrived with a brand-new No Sweat Summer event and here's how players can get over 70,000 XP and free cosmetics.
Fortnite v21.10 is finally here, and as expected, the No Sweat Summer event has arrived with it. Here's everything you need to know about the new summer-themed content.
As usual, the summer event in Fortnite will primarily take place in Creative mode. By participating in special summer-themed games and maps, loopers will be able to earn XP and free cosmetics.
However, Epic Games has also added summer-themed elements in Battle Royale game modes this time.
Fortnite No Sweat Summer event to have 'Island Hopper' challenges
With the recent Creator Callout, Fortnite made it clear that No Sweat Summer won't feature any maps based on combat. Instead, the emphasis will on light-hearted games like prop hunts and death runs.
Accordingly, leaker iFireMonkey has disclosed the six maps with summer-themed XP challenges:
One Trigger 100 days
Parkour Universe
BLIMP WARS 1000 [Ghost vs Shadow]
Color Dash
ULTIMATE MURDER MYSTERY
Prop Hunt: Modern Mall
Players will have to enter these maps and complete the following quests:
Collect resources in PvE One Trigger 100 days (3000)
Use Vending Machines in Blimp Wars (8)
Unlock achievements in Parkour Universe (3)
Get Melee eliminations in Murder Mystery (1)
Eliminate Prop opponents in Prop Hunt: Modern Mall (3)
Unlock achievements in Color Dash (4)
Each challenge grants 10,000 XP, implying that the total XP output from the No Sweat Summer event will be 60,000. Moreover, three cosmetics will be handed out as free rewards to players upon completion.
The free rewards for this year's summer event are:
Tropical Infrared wrap
Tropical Infra-Ravage Spray
Tropical Infra-Raven Spray
Infrared GG emoticon
Fortnite brings back Flare Guns for No Sweat Summer event in v21.10
Even though the best way to enjoy No Sweat Summer in Fortnite v21.10 will be Creative, Epic Games has unvaulted Flare Guns in Battle Royale. The weapon not only sets fire but also helps in revealing opponents' positions.
The Firework Flare Gun in Fortnite Chapter 3 Season 3 reveals enemies and has a goofy design that caters to the ongoing 'Vibin' theme.
Having said that, the latest Fortnite update has only added the Meowscles and The Order NPCs. From the looks of it, Summer Drift, Beach Bomber, and other summer skins won't return to the island and yet again, fans will have to wait for Summer Meowscles.
Some leakers believe that summer cosmetics are most likely encrypted. We'll make sure to update this article if new leaks regarding No Sweat Summer event surface.