Fortnite Season 5 patch notes: New Shotguns, Bounty System & more
Fortnite Season 5 brought a ton of changes to the game. Take a look at all of the new, returning weapons, and vaulted weapons/items.
Fortnite Season 5 is finally here. Take a look at everything that's changed.
Zero Point – AKA Fortnite Season 5 – has the potential to be the best season of Chapter 2. The new season comes with an awesome Battle Pass, huge map changes, new items, and a massive shake-up to the existing meta.
We're writing this before the season officially goes live, so players still need to dig-in and find out what's changed. Thankfully, Fortnite Twitter has data miners like Hypex, FortTory, FireMonkey, and others who are able to tell us what's new before the patch even releases.
Let's take a look at what's changed.
Bug Fixes
All Fortnite patches come with a few bug fixes – even the new seasons. The bad news is that major patches typically bring bugs with them, so we'll likely be facing a batch of new bugs once players get their hands on this update.
With this being a new season, it's understandable that there aren't too many bug fixes, here. These are all of the bugs set to be fixed in v15.00:
Huntress Outfit appearing as Ramirez or another Outfit.
Impossible to bind the same key to different actions with Keyboard.
Bash Burner Pickaxe temporarily disabled in competitive playlists.
New Items
Dragon Shotgun
Shadow Tracker
New Floppers

Tiger Zero Fish
Leafy Zero Fish
Skull Zero Fish
Rift-To-Go Flopper
Sandstorm Rift Flopper

Bounty Board
Gold Bars & Safe
Boom's Sniper Rifle (Mythic)
Amban Sniper Rifle (Mythic)
Mandalorian's Jetpack (Mythic)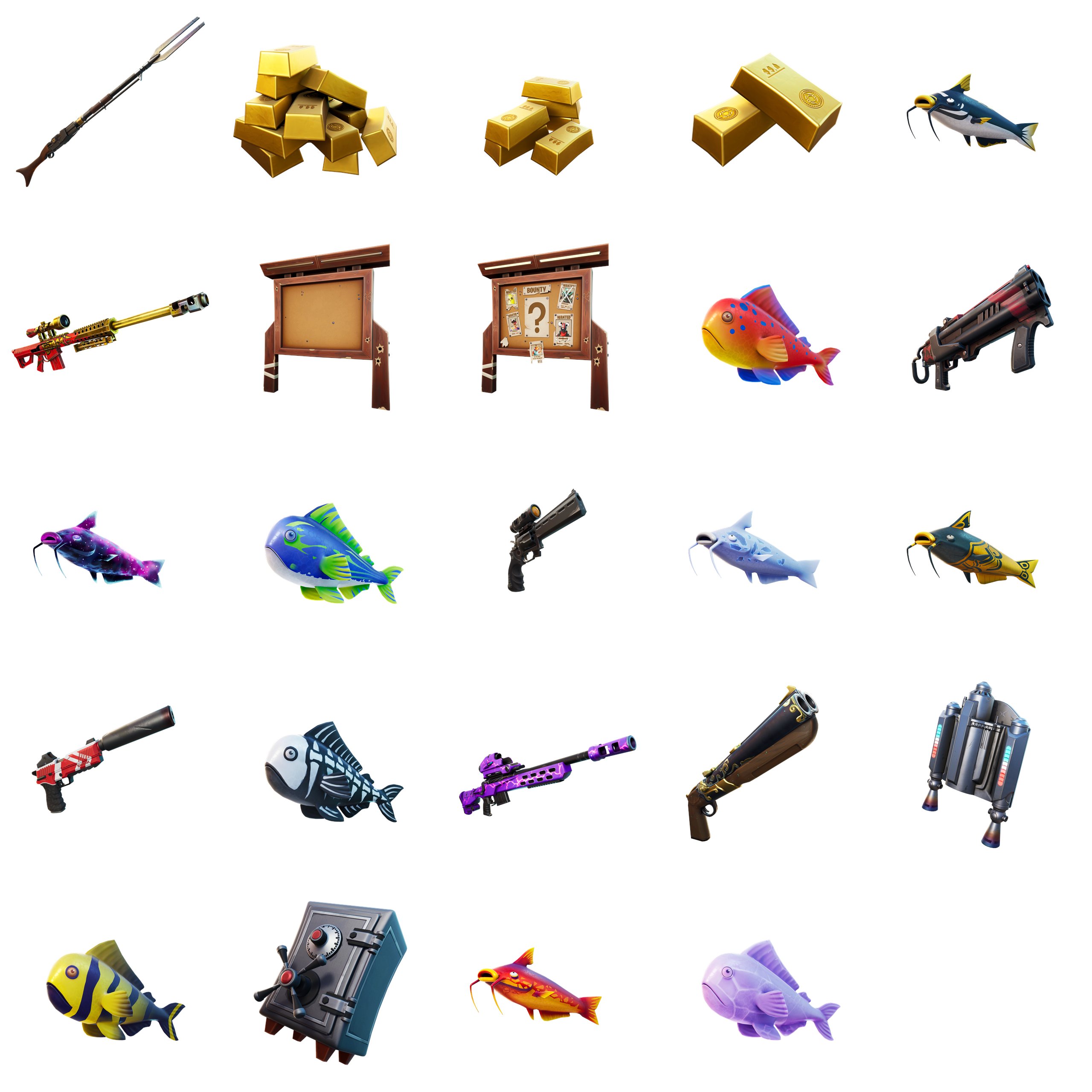 Vault
Unvaulted
Charge Shotgun
Double Barrel
P90
SMG
Storm Scout Rifle
Tac Shotgun
Balloons
Heavy AR
Vaulted
Revolver
Fire Trap
Scoped Assault Rifle
Epic/Legendary Pump Shotgun
Legendary Combat Shotgun
Scar
Epic/Legendary Tac SMG
Other Changes
Tactical Shotgun damage buff
Locker Presets expanded to 50
Heavy AR fire rate increased
We'll be updating these patch notes over the course of the day as more players find changes across the new Fortnite season. With no official patch notes, this may take some time.
If you want to jump in and try things for yourself, go right ahead! Report back with anything you find on Twitter, @FortniteINTEL.
Fortnite v21.10 update brings back classic POIs: Coral Castle, Tilted Town, more
Logjam Lumberyard in Fortnite Chapter 3 Season 3 will constantly change themes and feature Coral Castle, Lazy Lagoon, and other POIs.
With Fortnite v21.10, the Reality Tree has fully affected Logjam Lumberyard. It will now choose a random POI theme for every game which includes Tilted Town, Coral Castle, and others.
Fortnite players expect Epic Games to add map changes with every update. The developers have tried doing so in Chapter 3 and accordingly, the response towards the new chapter has been overwhelmingly positive.
Here's how the first major update for Fortnite Chapter 3 Season 3 has brought back OG POIs from Chapter 1 and Chapter 2 in the most unique way possible.
Everything to know about the updated Logjam Lumberyard in Fortnite v21.10
For the first time in history, we now have a location on the map that changes every game. As it turns out, Logjam Lumberyard will include elements from a wide range of locations from Chapter 1 and Chapter 2.
The community has discovered the following themes so far:
Neo Tilted/ Tilted Town (Wild West theme)
Coral Castle (Atlantis theme)
Colossal Coliseum (Roman theme)
Lazy Lagoon (Pirates theme)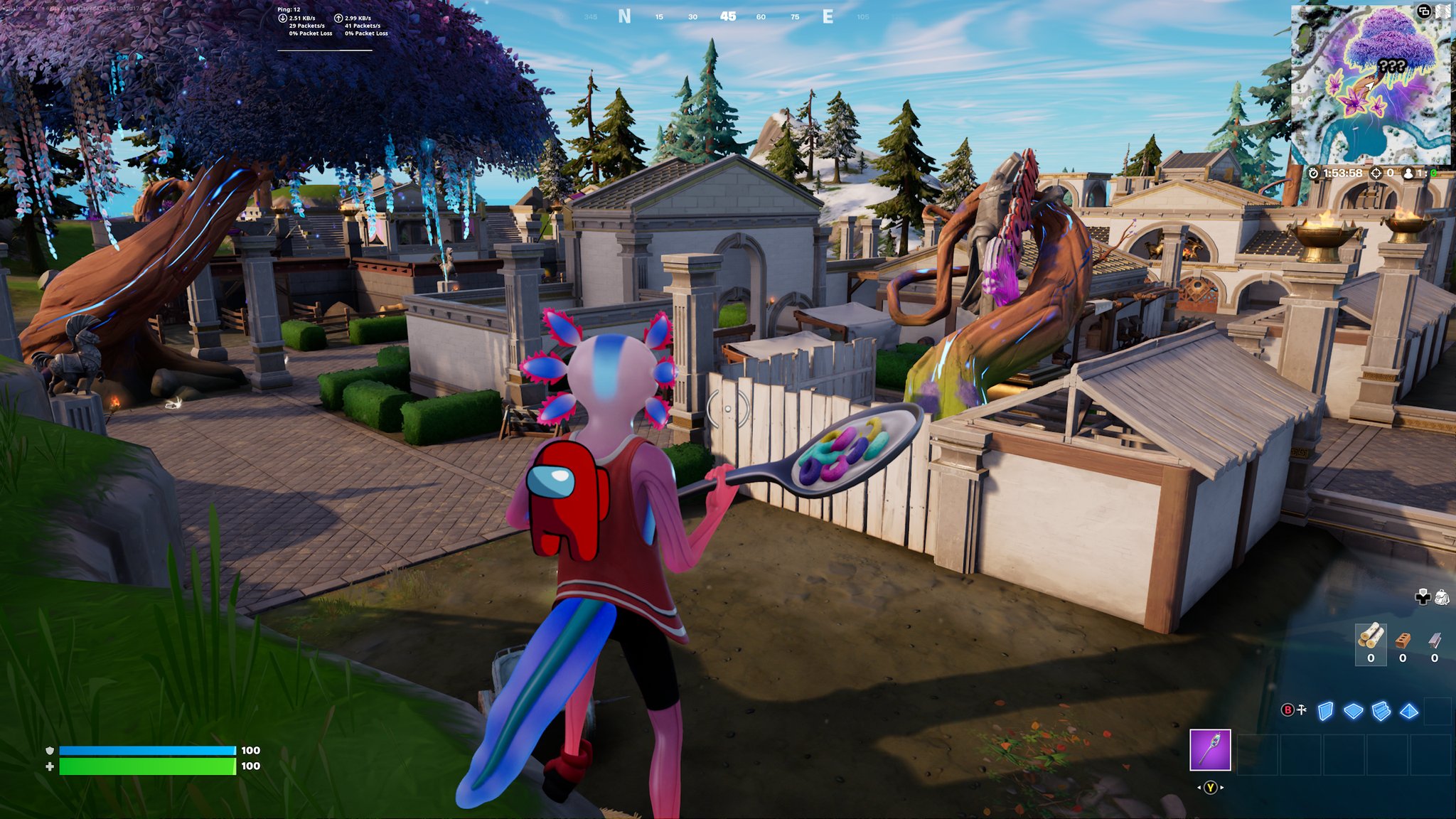 It wouldn't be an overstatement to say that with the 21.10 update, Logjam Lumberyard has become one of the best locations in Fortnite. While new players can finally explore the most prominent regions of Chapter 1 and Chapter 2 islands, veterans can recreate their memories.
Other map changes in Fortnite v21.10 explained
The popular Butter Barn landmark will now turn into a POI. With the latest patch, the developers have added buildings from Neo Tilted to Butter Barn and the landmark looks bigger and better than ever.
Last but not least, Darth Vader is now a boss and he spawns in random locations. Apparently, the Zero Point brought a Star Wars relic to the island which is why Vader is here. He can travel in his Lambda-Class shuttle and there's no definite location where players can find him.
It is no surprise that Darth Vader is a terrifying boss. He has a Mythic lightsaber and players will get 2,000 XP every team they defeat him.
All in all, Fortnite v21.10 is certainly brilliant in terms of map changes and gameplay. However, the same cannot be said for the No Sweat Summer event and the Nindo challenges.
All new skins in Fortnite v21.10: Itachi, Hinata, Battle Pass super styles, and more
Fortnite v21.10 has arrived with a ton of new cosmetics, including crossovers like Itachi and Hinata and authentic skins like Fox Fire.
As expected, Fortnite v21.10 will release a wide range of new skins. Alongside Itachi, Hinata, Gaara, and Orochimaru, new original skins like Fox Fire will also appear in the Item Shop.
New skins and cosmetics are always the biggest highlights of a Fortnite update. The latest 21.10 patch is no exception, as it has officiated the No Sweat Summer event as well as the Fortnite x Naruto: Rivals! crossover.
Here's every new cosmetic that is a part of the first major update for Fortnite Chapter 3 Season 3.
Fortnite x Naruto: Rivals! skins for Itachi, Gaara, Hinata, and Orochimaru revealed
The second crossover between Naruto and Fortnite has brought the following characters:
Gaara outfit with Fifth Kazekage selectable style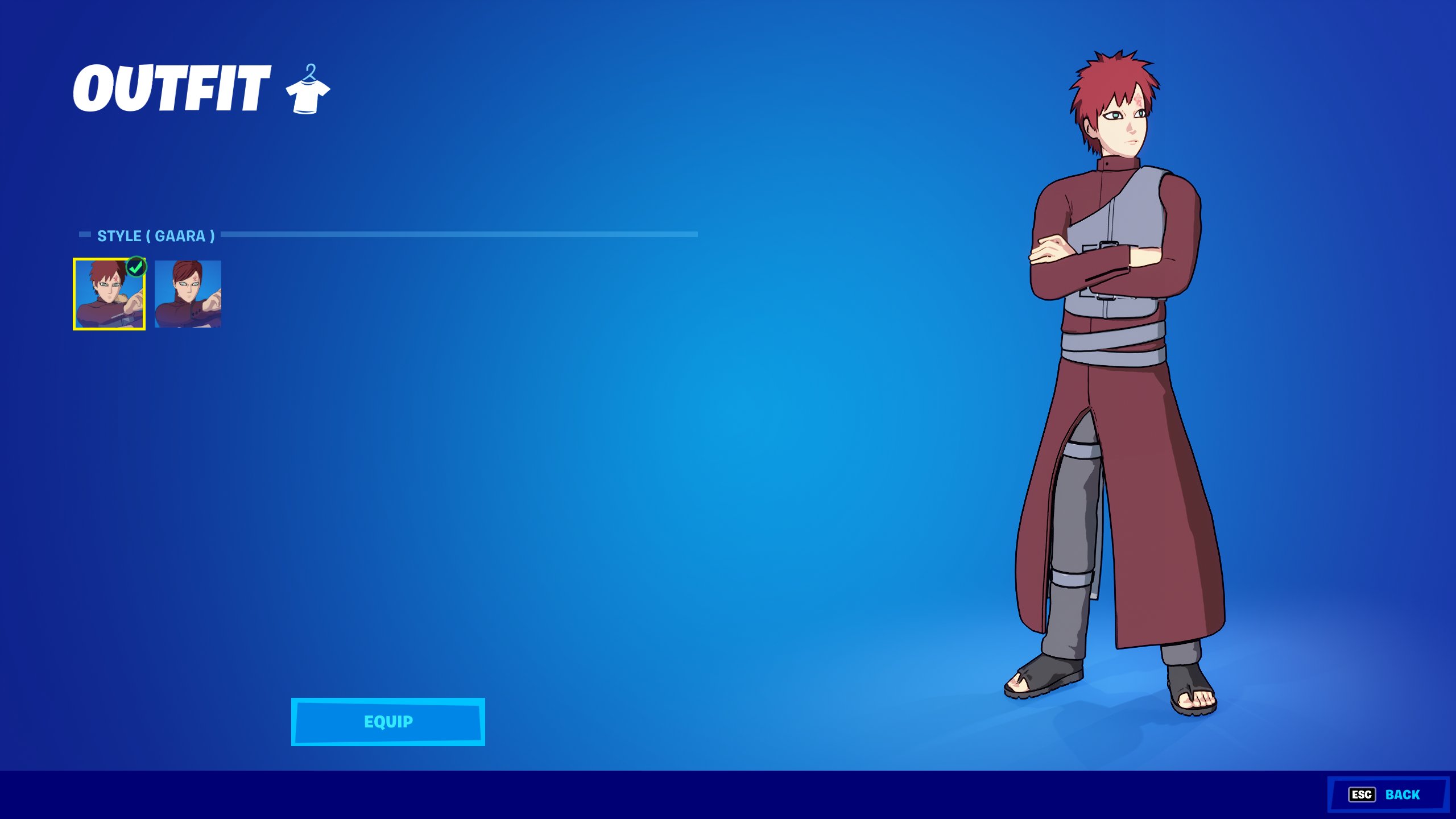 Hinata Hyuga outfit with a Hinata Uzumaki selectable style (the skin also has a Byakugan on and off style)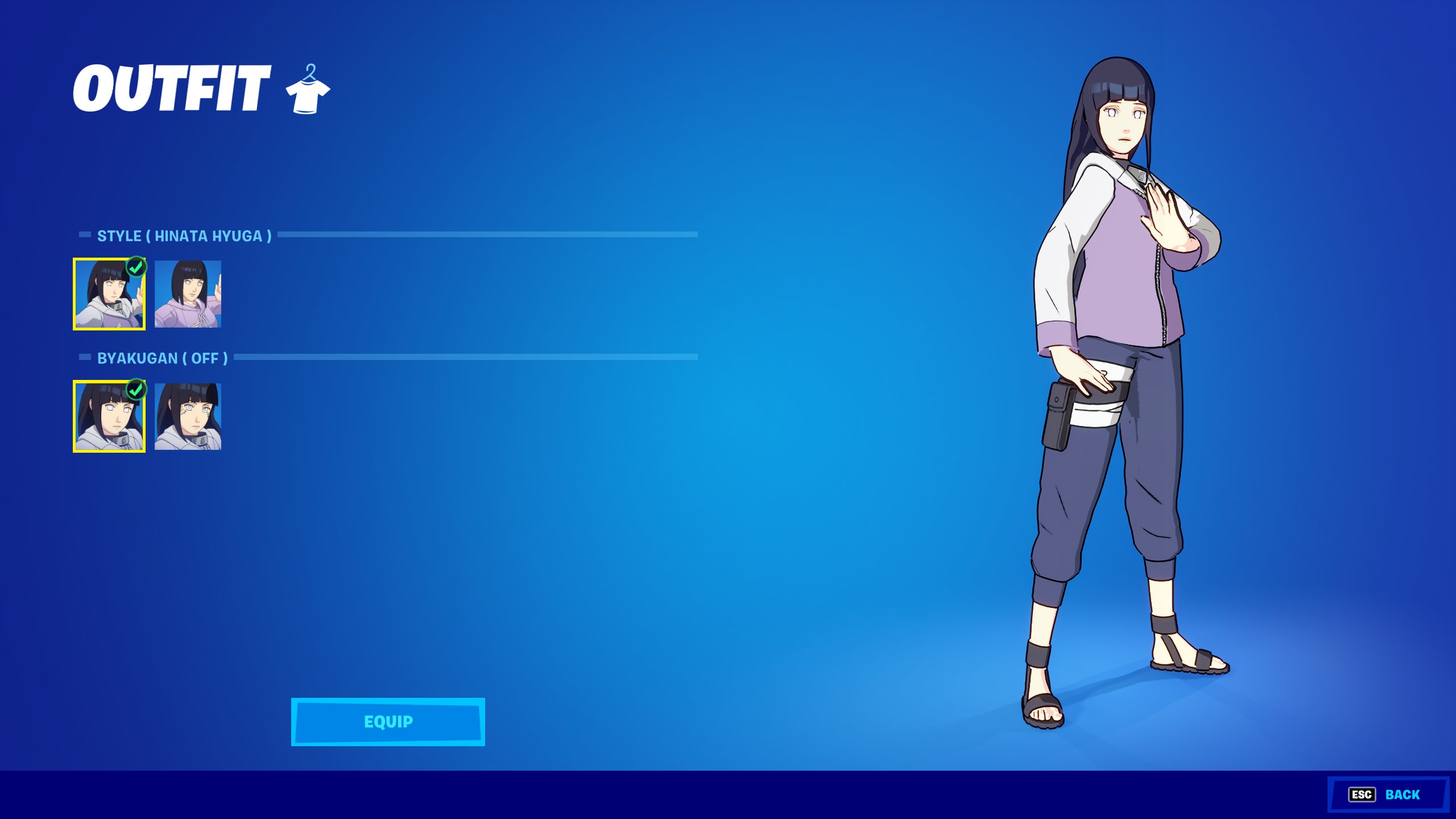 Itachi Uchiha with a Black Ops selectable style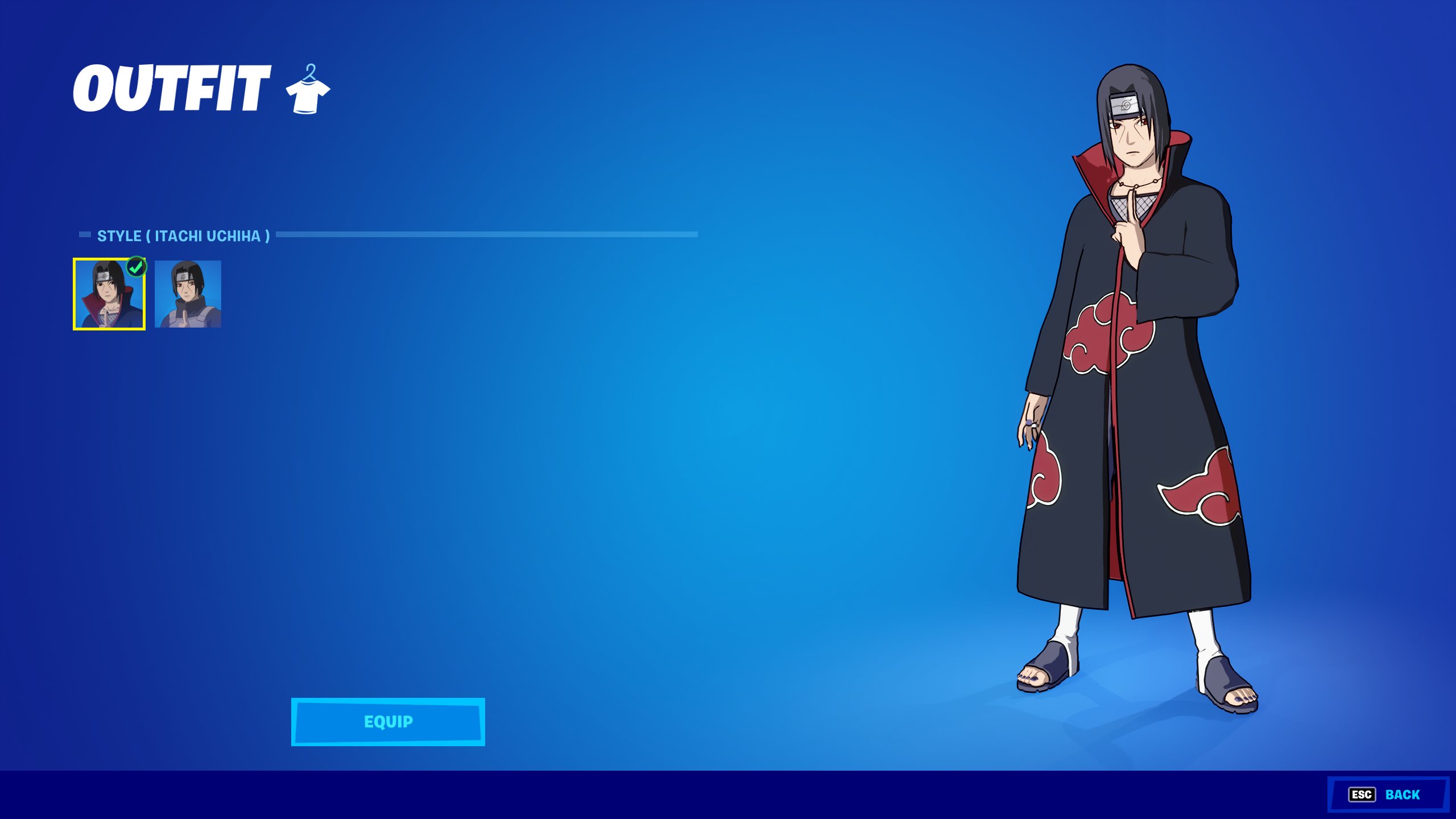 Orochimaru skin with a Hidden Leaf Era style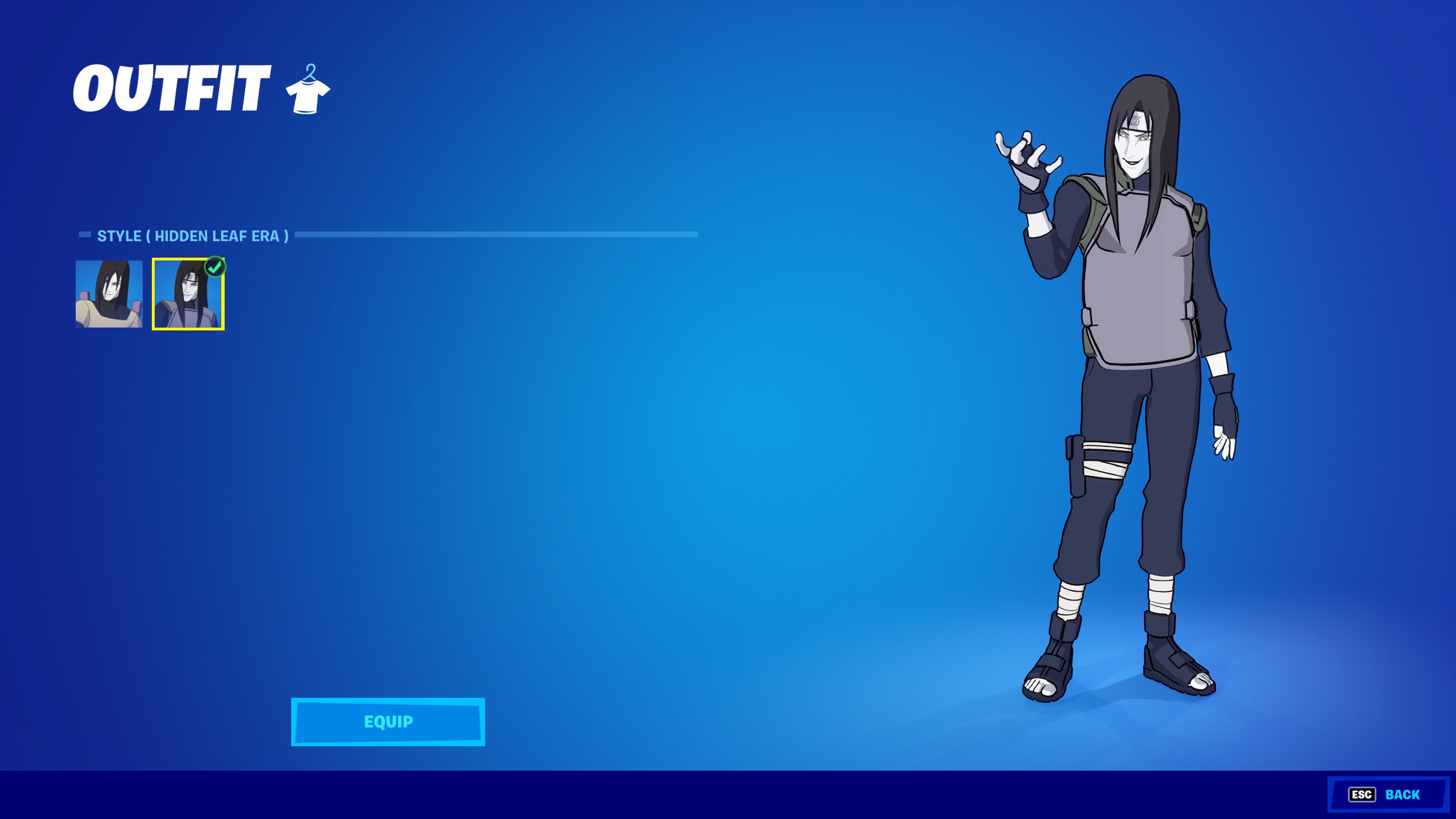 Alongside the four outfits, you can unlock the following cosmetics:
Back Blings:
Black Ops Mask with Itachi, Tenzo, Kakashi, and Black Ops style
Hinata's Backpack
Sand Gourd
Pickaxe:
Sword of Kusanagi
Minato's Kunai
Glider:
While the aforementioned cosmetics will be up for grabs in the Item Shop, certain cosmetics will be available as a free reward for the new Fortnite x Naruto challenges.
Fortnite v21.10 introduces brand-new Fox Fire skin and new styles for Battle Pass skins
The Fox Fire outfit in Fortnite Chapter 3 Season 3 has a default style and a helmet style. The skin's owners will also have the freedom to change the color of the character's arm tattoos.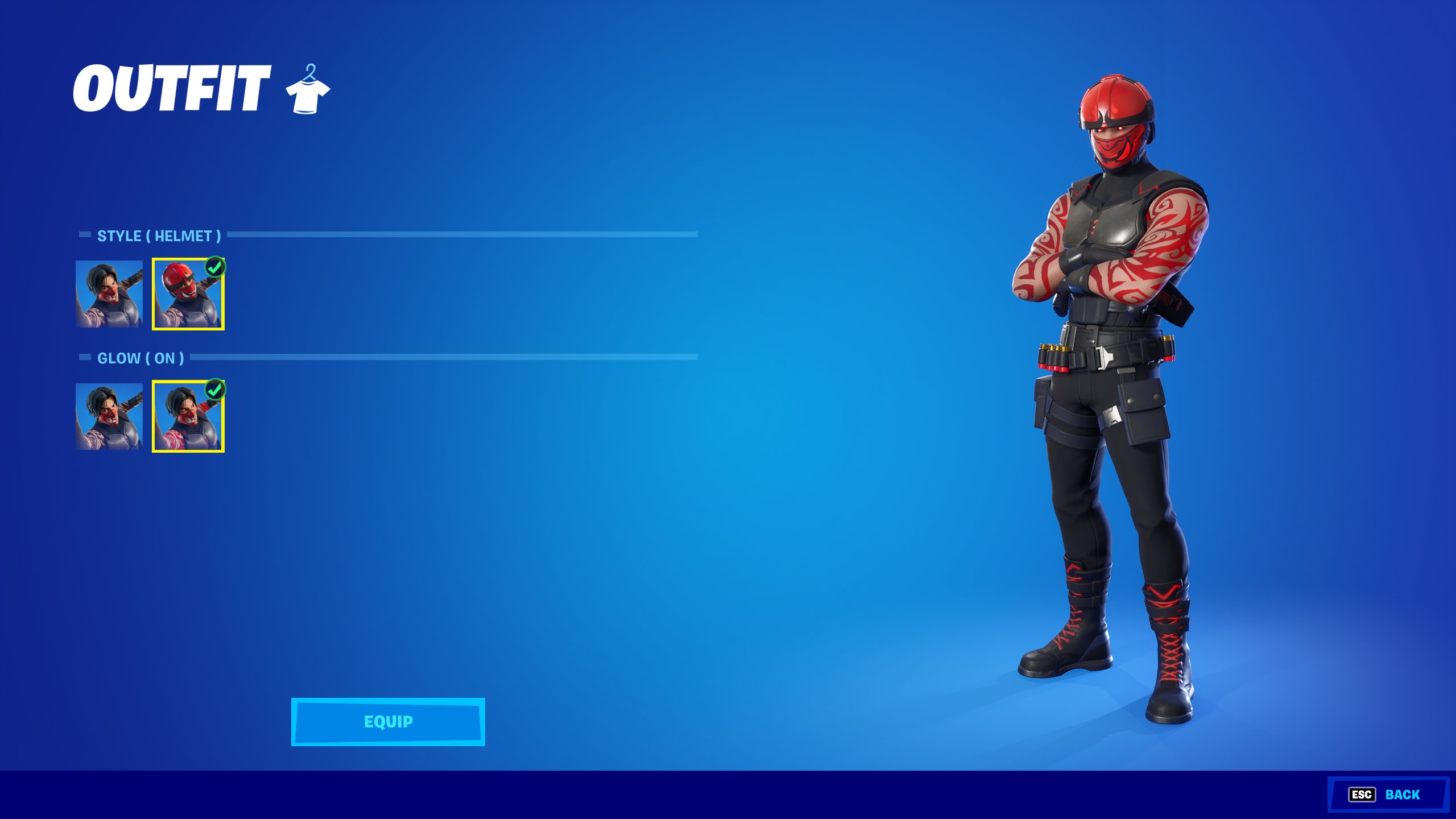 New super styles for Malik, Evie, Adira, Sabina, and Stormfarer are now available in the Chapter 3 Season 3 Battle Pass. The styles are called Platinum Rift, Lapis Slurp, and Auric Blaze, and here's a preview:
Loopers can look forward to unlocking the aforementioned skins through the Item Shop or the Battle Pass soon.
Moreover, the brand-new No Sweat Summer event will allow you to unlock free skins and XP by taking part in Creative challenges.
Fortnite No Sweat Summer event arrives in v21.10 with Creative XP challenges, free cosmetics, and more
Fortnite v21.10 has finally arrived with a brand-new No Sweat Summer event and here's how players can get over 70,000 XP and free cosmetics.
Fortnite v21.10 is finally here, and as expected, the No Sweat Summer event has arrived with it. Here's everything you need to know about the new summer-themed content.
As usual, the summer event in Fortnite will primarily take place in Creative mode. By participating in special summer-themed games and maps, loopers will be able to earn XP and free cosmetics.
However, Epic Games has also added summer-themed elements in Battle Royale game modes this time.
Fortnite No Sweat Summer event to have 'Island Hopper' challenges
With the recent Creator Callout, Fortnite made it clear that No Sweat Summer won't feature any maps based on combat. Instead, the emphasis will on light-hearted games like prop hunts and death runs.
Accordingly, leaker iFireMonkey has disclosed the six maps with summer-themed XP challenges:
One Trigger 100 days
Parkour Universe
BLIMP WARS 1000 [Ghost vs Shadow]
Color Dash
ULTIMATE MURDER MYSTERY
Prop Hunt: Modern Mall
Players will have to enter these maps and complete the following quests:
Collect resources in PvE One Trigger 100 days (3000)
Use Vending Machines in Blimp Wars (8)
Unlock achievements in Parkour Universe (3)
Get Melee eliminations in Murder Mystery (1)
Eliminate Prop opponents in Prop Hunt: Modern Mall (3)
Unlock achievements in Color Dash (4)
Each challenge grants 10,000 XP, implying that the total XP output from the No Sweat Summer event will be 60,000. Moreover, three cosmetics will be handed out as free rewards to players upon completion.
The free rewards for this year's summer event are:
Tropical Infrared wrap
Tropical Infra-Ravage Spray
Tropical Infra-Raven Spray
Infrared GG emoticon
Fortnite brings back Flare Guns for No Sweat Summer event in v21.10
Even though the best way to enjoy No Sweat Summer in Fortnite v21.10 will be Creative, Epic Games has unvaulted Flare Guns in Battle Royale. The weapon not only sets fire but also helps in revealing opponents' positions.
The Firework Flare Gun in Fortnite Chapter 3 Season 3 reveals enemies and has a goofy design that caters to the ongoing 'Vibin' theme.
Having said that, the latest Fortnite update has only added the Meowscles and The Order NPCs. From the looks of it, Summer Drift, Beach Bomber, and other summer skins won't return to the island and yet again, fans will have to wait for Summer Meowscles.
Some leakers believe that summer cosmetics are most likely encrypted. We'll make sure to update this article if new leaks regarding No Sweat Summer event surface.