Fortnite Season 3 leak reveals vehicle stats, fuel consumption & more
We now know exactly how fuel will work when cars come to Fortnite Season 3.
Land vehicles have been sorely missing from Fortnite for the entirety of Chapter 2. We started with the boat, then expanded to the helicopter, and can now hook onto Sharks and use them for transportation. In Season 3, fans were expecting to see cars enter the game, and we should be welcoming them to Fortnite, soon.
Reports have it that cars will come to Fortnite on July 21 – nearly a month after Season 3 first released. We can assume, then, that the water level will continue to lower week by week until the roads are clear for cars to emerge.
We've seen bits and pieces of details about cars trickle through, but July 6 revealed the most comprehensive information about cars to date. This information was provided by Hypex and placed into some easy-to-read infographics by FireMonkey. Let's start with car types and more details about gas pumps.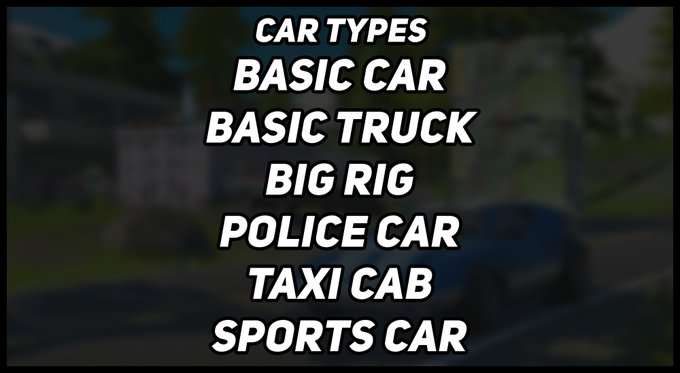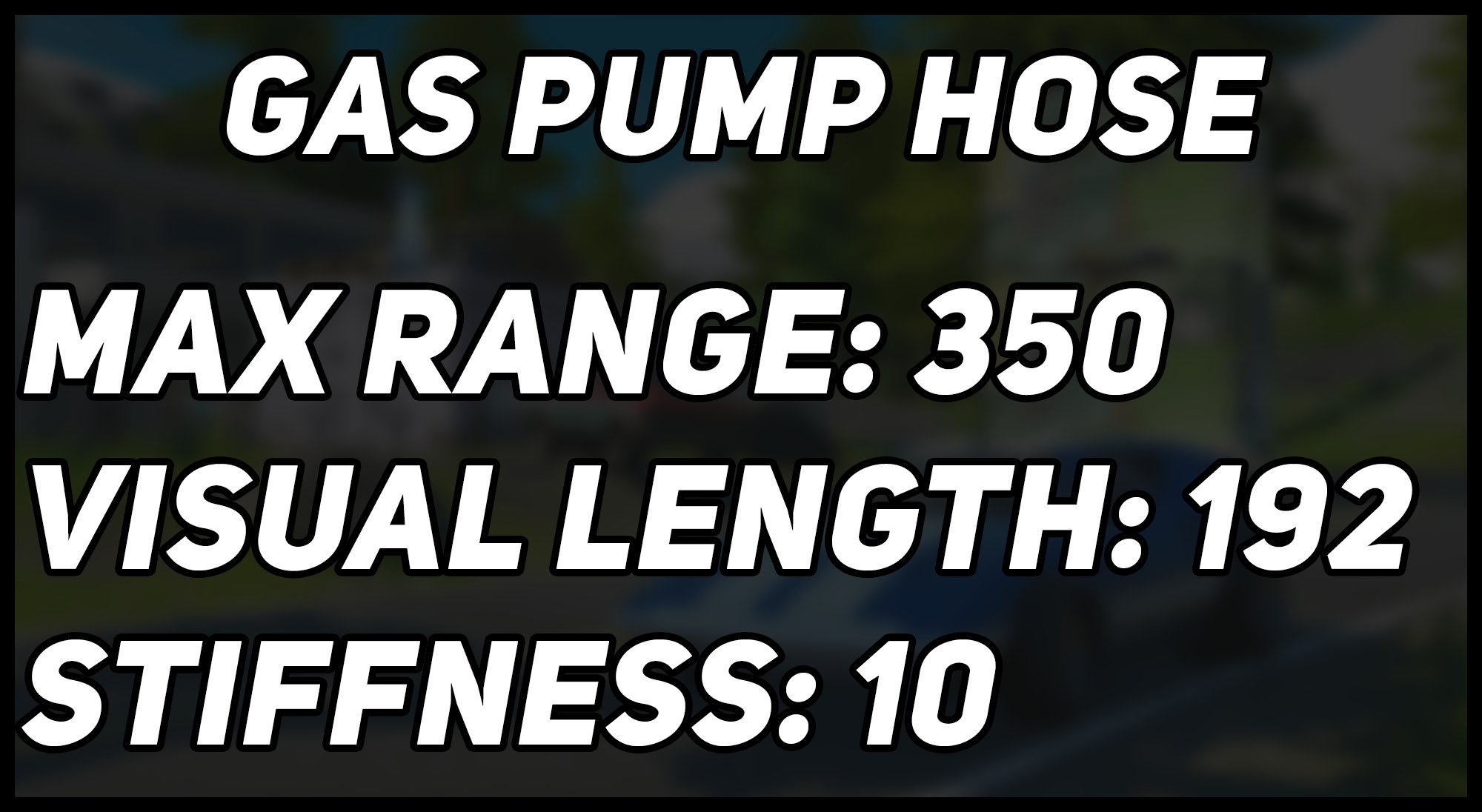 We already knew the general vehicle types coming to Fortnite, but this new information gives us the official names. More importantly, it tells us a lot about how fuel will work when cars are eventually added. According to the graphic, you'll be able to drag the hose a considerable distance away from the pump.
As interesting as this is, it's a bit confusing. Previous reports had it that gasoline would be an ammo type, suggesting that we could carry it on our player. This new leak points to the need to visit a pump while in the game.
That's not all that these leaks provided us. We now know that cars will begin to leak fuel when players shoot them, which makes sense as a game mechanic. Here's all of the information about fuel consumption, boost, and more for each vehicle type.
Cars seem to be one of the more intricate Fortnite vehicles that Epic have ever added. The mechanics we've seen in the past, largely, relate to durability and mobility. Cars will have all of that and then some.
There's still a lot to learn about cars – most of which we won't know until they come into the game. Until then, this gives us nearly everything we need to speculate as to how powerful the first land vehicles in Chapter 2 will be.
Fortnite FNCS Finals viewing guide: heats, schedule, format & more
Everything you need to know about the Fortnite Season 3 FNCS.
The Fortnite Champion Series Qualifiers have wrapped up and we have our finalists. 400 players from NA-East, West, and EU will be competing to earn a piece of the hefty prize pool that has first place walking away with $80,000.
Ahead, we'll give you all of the information you need including how to watch, the schedule, the format, Twitch Drops, and more.
Format
As most of you already know, this is a solo competition. The format for the finals will be the same as they were for all of the qualifiers. This tournament features evenly-distributed placement points along with a cap for 20 elmination points per match.
The FNCS tends to reward placement points over eliminations. Yes, getting five eliminations is the same as placing in the top 25, but you're risking a lot when you push five of the best players in the game. It's a lot safer to sit in a box, rotate, and hope for placement points.
We'll see how all of this shakes out when the event begins. The finals are always a bit different than the qualifiers in terms of how people play. Here's a complete look at the scoring format for the Season 3 FNCS finals.
Heats
There are four heats in each of the three major regions of NA East, NA West, and EU. Oceana, Asia, Brazil, and Middle East only have half of the competitors and half the number of heats.
With each heat in every region containing 100 players, it would be too much for us to list here. You can take a look at all of the heats on the official Fortnite website by clicking here.
Schedule & viewing guide
The schedule for the event similar across all three of the major regions, with some alterations to ensure that they overlap as infrequently as possible.
We don't have the entire broadcast schedule right now, but we have to imagine that these won't all be covered. If they were, the broadcasting team would be at it from 9 AM to 11PM EST Friday and Saturday with non-stop action.
We'll update you when Epic announce the complete schedule, but we also have a Twitch stream embedded at the bottom of this section.
Europe
Heat 1: Friday 3-6 PM CEST
Heat 2: Friday 7-10 PM CEST
Heat 3: Saturday 3-6 PM CEST
Heat 4: Saturday 7-10 PM CEST
Grand Finals: Sunday 7-10 PM CEST
NA-East
Heat 1: Friday 1-4 PM EST
Heat 2: Friday 5-8 PM EST
Heat 3: Saturday 1-4 PM EST
Heat 4: Saturday 5-8 PM EST
Grand Finals: Sunday 5-8 PM EST
NA-West
Heat 1: Friday 1-4 PM PT
Heat 2: Friday 5-8 PM PT
Heat 3: Saturday 1-4 PM PT
Heat 4: Saturday 5-8 PM PT
Grand Finals: Sunday 5-8 PM PT
Twitch Drops
We mentioned this in our original viewing guide, but it bears repeating. All authorized streamers will be offering Twitch drops to their viewers. This means that viewers of the FNCS finals have a chance to earn an emote, spray, and back bling.
Epic made it very easy to apply for Twitch drops as a streamer, so nearly every player who streams the finals – or hosts a viewing party – should have Twitch Drops enabled.
To be eligible for the drops, you need to link your Epic and Twitch accounts. It's very simple to do so, and you can get started by clicking here.
It's important to note that you must have linked you Twitch and Epic accounts within the past six months to be eligible for drops. If you linked them more than six months ago, you should go back and do it again.
There you have it: everything you need to know about the Season 3 FNCS. It will be a jam-packed weekend for competitive Fortnite fans. We'll be keeping you posted throughout the event, so make sure to follow us on Twitter @FortniteINTEL.
Why do fans think Fortnite X Thor is the next crossover?
The Avengers continue to invade Fortnite.
Recently, rumors have been swirling that Thor will be coming to Fortnite as the next in-game crossover. No, we're not talking about Relaxed Fit Jonesy, who bears a striking similarity to both Jeff "The Dude" Lebowski and Thor from Avengers: Endgame. We're talking about the real deal.
Recent rumors of a Thor crossover began on July 4, when Epic released their trailer for Captain America. When Cap landed, there was a noticeable marking on the ground, behind him. This rune looked an awful lot like the mark that The Bifröst leaves behind when Thor enters a scene.
This is only a small detail from a Fortnite trailer – and doesn't mean very much in isolation. More recently, however, we saw a few more leaks that point to Thor's potential inclusion in Fortnite.
The first leak relates to The Bifröst and the markings you see, above. A new "HighTower" event has been found in the game files, which is meant to kick off with a growing rift in the sky and strange markings around the map. Like the Captain America trailer, these markings look a lot like something that The Bifröst would create.
This could be a coincidence – something that has more to do with the Fortnite story than a hint to a Thor crossover. It's not the only clue that we have, however.
In v13.40, data miners also found mention of readable comic books coming to Fortnite. Hypex was able to match some of the blurry in-game images to a real-life Marvel comic. The subject of that comic? You guessed it: Thor.
When you combine all of this news with the recent announcement of the promotional deal with the Avengers video game, it seems all but certain that Thor will be coming to Fortnite.
This is everything we have, for now. It might not be concrete evidence, but these are some strong hints. Will Thor be the catalyst to usher-in Season 4? We don't know, just yet, but it's safe to assume that he'll be the Season 4 "secret" skin, at the very least.
Marvel fans will be happy to see Thor come to Fortnite – he was one of the core Avengers who was missing during the original Marvel crossovers. Classic Fortnite fans may be a bit disappointed, but additions like this one show how much Fortnite has grown. This is a shared universe where all of our favorite characters can come to play. We're excited to see where Epic take this.
Fortnite leaks point to the return of Getaway LTM & more
Fan-favorite Fortnite LTMs from Chapter 1 are rolling back in!
The Fortnite LTM rotation was the subject of some harsh criticism for the first two seasons of Chapter 2. LTMs were virtually nonexistent for months. Epic tried something new with the Spy Games modes in Season 2, but fans never took to them as they did to some of the older game modes.
When Epic announced the Summer Smash event, however, they told players that LTMs would be returning. Most of these modes were smash-hits – particularly, the Unvaulted LTM, which reminded players how fun these silly items and weapons are to use.
There are still some unique LTMs missing from the lineup. Fan-favorites like 'Floor is Lava' and 'Getaway' were never added to Fortnite Chapter 2. Well, that may change in the near future.
Fortnite data miner, VastBlast, found threads of several LTMs that received hotfixes in the live Fortnite client. These LTMs include a couple of new modes like 'Rags to Riches' and 'Tank Battle' along with one of the most beloved Fortnite LTM in existence: 'The Getaway.'
We don't know when any of these LTMs are coming to Fortnite – if at all. At the same time, any change to these modes signifies that they're probably returning soon. We could be seeing The Getaway come back to Fortnite for the first time since Chapter 1 Season 8.
Fans were delighted to hear that 'The Getaway' could be coming back. It's one of the only unique Fortnite modes that doesn't seem isolated to Chapter 1. We may never see games like 'Air Royale' or 'Floor is Lava' again, but there doesn't seem to be any reason that Epic can't release 'The Getaway.'
We'll keep you posted when we learn more about the release date of this long-awaited LTM. Follow us on Twitter @FortniteINTEL so you don't miss out on any Fortnite news.