Fortnite Season 3 leak reveals vehicle stats, fuel consumption & more
We now know exactly how fuel will work when cars come to Fortnite Season 3.
Land vehicles have been sorely missing from Fortnite for the entirety of Chapter 2. We started with the boat, then expanded to the helicopter, and can now hook onto Sharks and use them for transportation. In Season 3, fans were expecting to see cars enter the game, and we should be welcoming them to Fortnite, soon.
Reports have it that cars will come to Fortnite on July 21 – nearly a month after Season 3 first released. We can assume, then, that the water level will continue to lower week by week until the roads are clear for cars to emerge.
We've seen bits and pieces of details about cars trickle through, but July 6 revealed the most comprehensive information about cars to date. This information was provided by Hypex and placed into some easy-to-read infographics by FireMonkey. Let's start with car types and more details about gas pumps.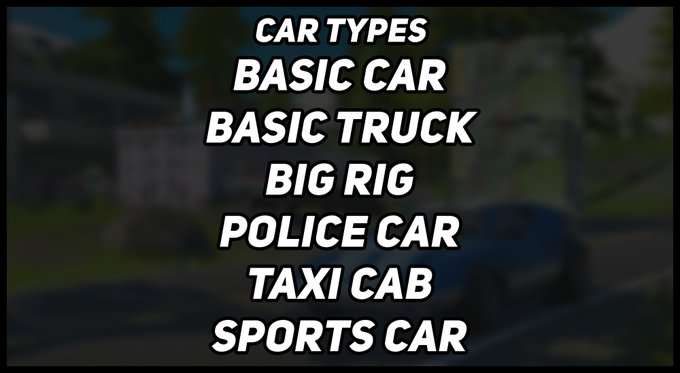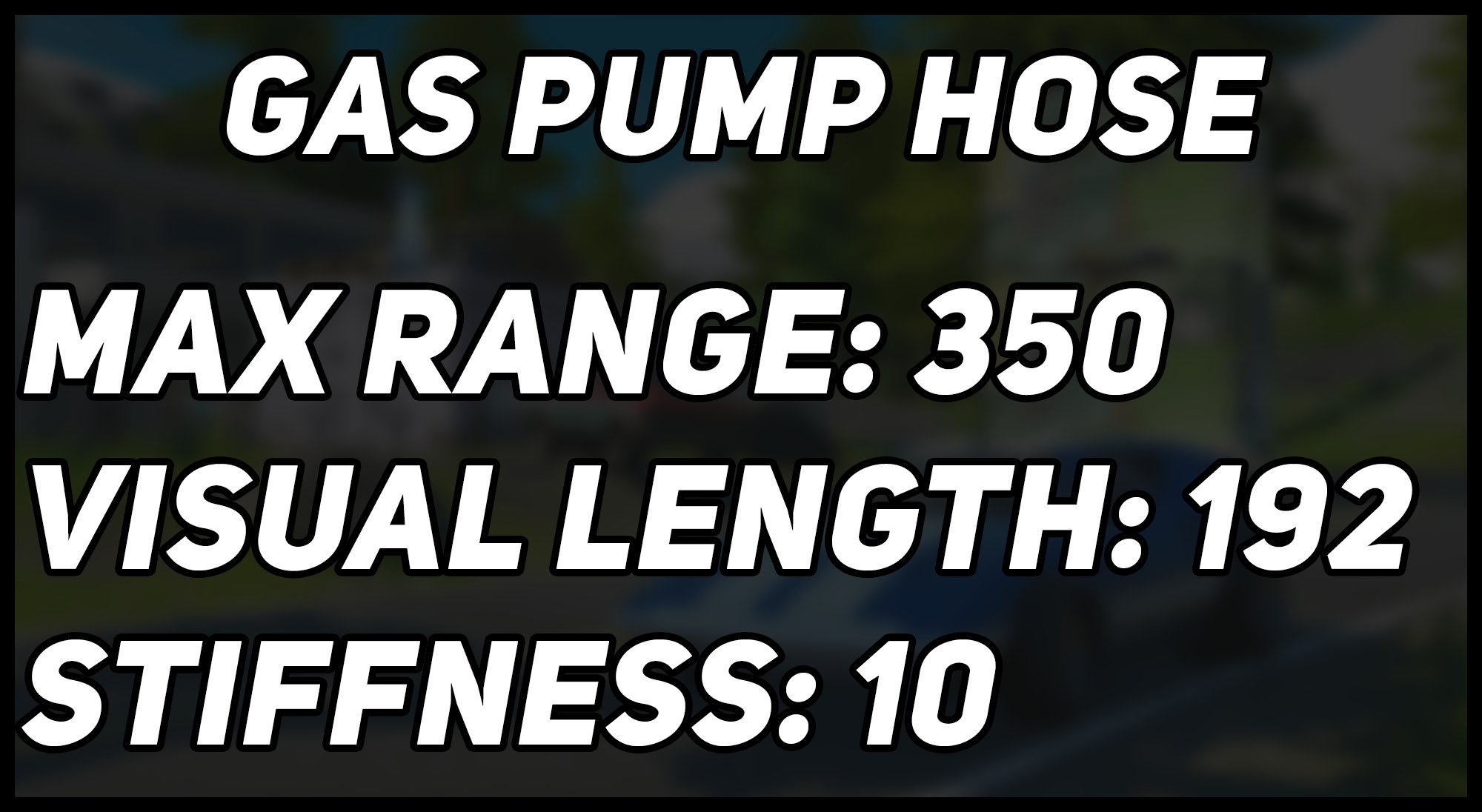 We already knew the general vehicle types coming to Fortnite, but this new information gives us the official names. More importantly, it tells us a lot about how fuel will work when cars are eventually added. According to the graphic, you'll be able to drag the hose a considerable distance away from the pump.
As interesting as this is, it's a bit confusing. Previous reports had it that gasoline would be an ammo type, suggesting that we could carry it on our player. This new leak points to the need to visit a pump while in the game.
That's not all that these leaks provided us. We now know that cars will begin to leak fuel when players shoot them, which makes sense as a game mechanic. Here's all of the information about fuel consumption, boost, and more for each vehicle type.
Cars seem to be one of the more intricate Fortnite vehicles that Epic have ever added. The mechanics we've seen in the past, largely, relate to durability and mobility. Cars will have all of that and then some.
There's still a lot to learn about cars – most of which we won't know until they come into the game. Until then, this gives us nearly everything we need to speculate as to how powerful the first land vehicles in Chapter 2 will be.
Fortnite Fall Guys event leaked: How to complete Crown Clash challenges
A much anticipated collab between Fortnite and Fall Guys is finally coming to the looped Battle Royale with some rewards and challenges. Here's how you can do them.
Fall Guys is one of the most popular Battle Royale games that went viral ever since its release due to its healthy gameplay and exciting obstacle based games. Its collaboration with Fortnite has been teased for over a year and leaks show that it is finally arriving in the form of an in-game event with challenges that offer rewards to those who participate in it.
The collaborations between Fortnite and several video games always keeps the player base at their feet as they wait for their favorite characters to enter the loop. Moreover these collabs result in either in-game items, challenges or Item Shop cosmetics that loopers do not hesitate spending their precious V-Bucks on.
From Street Fighter to God of War, players have seen characters from various franchises arrive to the Gaming Legends series of cosmetics to the Item Shop. Most recently, players saw a brief collab with Among Us cosmetics, as the game finally arrived to Epic Games store a while ago.
However, the collab only consisted of a Back Bling and an emote which was rather disappointing but fans still bought the cosmetics from the Item Shop, given the game's popularity. Now that Fall Guys is free on Epic Games Store, the collab between the two is arriving in Fortnite with certain challenges that rewards the participants with in-game cosmetics.
How to complete Fall Guys Crown Clash Challenges in Fortnite Season 3
Fortnite x Fall Guys collab is set to enter Fortnite on June 29 in-game with the release of Crown Clash Challenges. The challenges will go on until July 11 which means players will have less than a couple weeks to complete all the challenges and claim their rewards.
Players would need to complete these challenges in 5 rounds. This might suggest that these challenges would take place in a Creative map rather than the traditional Battle Royale approach.
Loopers who complete these in Fortnite will get 5 free cosmetics right in their locker which will only be exclusive to those completing all the challenges. Moreover, if players have their Epic ID linked to their Fall Guys account, they will receive 3500 Kudos after the completion of these challenges, in their Fall Guys account to spend in-game.
However, the challenges also seem to affect the points one could get in Rocket League, as per the leaks. Although, this might be a possibility as Rocket League cars were spotted in a leak to appear soon in the Fortnite island back again.
Fortnite reveals new July Crew Pack skin
Another month, another Crew pack releases in Fortnite and this time around it comes with an additional surprise. Here's the latest on this month's Crew Pack.
Fortnite Crew skins hold their exclusivity as these in-game cosmetic usually do not arrive to the item shop and are availed by those who additionally purchase the pack. However, this time around it arrives with an exclusive Save The World access that is pretty unusual for a Crew Pack to feature other than the traditional V-Bucks and a Battle Pass.
With the release of Chapter 3 Season 3, players saw the arrival of several characters and new outfits in the Battle Pass that they have been waiting for. From Darth Vader to Indiana Jones, loopers are enjoying the grind to unlock their favorite skins in the Battle Pass and also purchasing the newest Naruto Collab skins from the Item Shop.
However, apart from the traditional Item Shop cosmetics, this time around players seem to love the Save The World Skate Park Royalty pack and are not hesitating to cop the exclusive outfit. Although, some were still waiting for the Crew Pack to hit the Item Shop to make their choice between the two as the latter offers a hefty amount of V-Bucks and the season's Battle Pass.
As loopers saw some major changes arrive in the v21.10 update last week, Epic announced its July Crew Pack cosmetics which come with the usual combo but this time around, also comes with an exclusive Save The World access to subscribers.
Phaedra arrives to the island with July Fortnite Crew Pack
Fortnite July Crew pack brings 'A dark sea witch with unknowable power' to the game. Phaedra hits the Item Shop on July 1st with the rest of the crew pack bonuses subscribers usually get.
The July Crew pack features a Phaedra outfit with an additional selectable style, a Ceph back bling that looks like a squid, an Inky Reflection Loading Screen, a Gothic Shadesoarer glider and a Stygian Parasol pickaxe, both of which resembles an umbrella. In addition to those subscribers will get a free Battle Pass, 1000 V-Bucks and an exclusive access to Save The World PVE campaign.
Moreover, players who already own the Battle Pass, will be getting 950 V-Bucks back in addition to the 1000 V-Bucks as a Crew Pack Bonus. For $11.99, this crew pack offers a lot more than its value and is bang for the buck for those who want to purchase it or subscribe to it.
However, loopers can also subscribe to the current Mecha Strike Commander Crew Pack to get both the cosmetics of June's as well as July's crew packs right in their lockers, with the V-Bucks and Save The World access the latter promises.
What are Social Tags in Fortnite Season 3 and how to use them?
Social Tags are finally here in Fortnite and players can connect with random players across the world based on their preferences. Here's how you can use them.
Fortnite Season 3 has introduced players to several new features, a new UI and a more colorful island to drop in. One of these most awaited and heavily rumored features was Social Tags. Now that it's finally here, players are loving how it adds their in-game personality to their profile.
Loopers are enjoying every bit about the latest Chapter 3 Season 3. From ballers, exciting new POIs, the brand new Reality Sapling loot system, all the new additions accompany one another in a perfect manner.
However, the user interface options in Fortnite have stayed stagnant for a long period of time and required a major overhaul with the evolution of the gameplay. With the addition of Explore and game playlists options earlier this year, Epic showed its player base about the potential of what Fortnite can be.
In addition to all these features, something felt missing that allowed players to connect with other active players who have similar interests and the way they play Fortnite. Enter Social Tags which were added in the most recent v21.10 update. Here's what they are and how you can use them.
Use Social Tags to define your choices and find similar players in Fortnite
Social Tags in Fortnite are basically name tags you can add to your Fortnite profile on the sidebar section. These tags signify how you play Fortnite and you can get recommendations on the Explore Menu of similar experiences.
If you enjoy a certain Battle Royale or Creative mode, you can add a tag for it. One player at max, can add 3 tags to their profile. It could be a mix of Creative, Battle Royale which bbasically have gameplay modes and Miscellaneous which has more options like Chill, Quests, Mic On etc.
To apply Social Tags to your profile, do the following steps:
Click on your profile icon in the left sidebar.
Select +Add Tag option on your profile.
Add social tags from the list available there.
Save and confirm the selected tags. (Max 3)
Once assigned, they will show up on your profile and would tell others how you choose to play Fortnite. Furthermore, you can head to Looking For A Party option on the left sidebar, right above settings to search for random players who play Fortnite the way you do.
It will then show a list of players who are active currently in-game and are in the lobby with how many players. Moreover, you can send them a party invite or a request to join your party. You can also choose to turn off this option.
This feature promotes healthy connectivity between players who play Fortnite in a similar way and helps prevent toxicity between Casuals and Sweats in the game. Additionally, it creates a healthy divide between the two communities if one enjoys grinding Arenas while others purely enjoy Public matches.