Find out when the Fortnite Polar Legends bundle and Wavebreaker starter pack will be leaving the store so you can get your hands on them before they're gone.
Epic has released several skin packs throughout the history of Fortnite. They all come with either several skins and additional cosmetics or a single skin and some V-Bucks.
The starter packs and bundles have been rotating in and out of the Fortnite store with the exception of the Darkfire Bundle. This one is available in physical locations as well and seems to be staying longer than the others.
The most recent Fortnite bundle was the Polar Legends bundle, which included the Devourer, Frozen Nog Ops, and Frozen Fishstick. According to leaker @itsarkheops, the Polar Legends bundle will be leaving the item shop on January 13.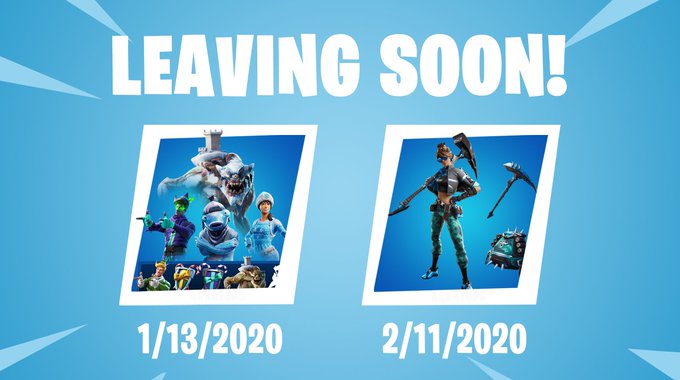 Arkheops claims the source of this information as the Nintendo Switch store. The Polar Legends Bundle and the Wavebreaker starter pack will be on sale until 1/13 and 2/11, respectively.
If this information is accurate, then you only have a few more days to buy the Polar Legends pack if you're interested.
The Darkfire Bundle, on the other hand, has no end date associated with it. As we've stated, this bundle is available for purchase at physical stores, meaning it might have a longer shelf-life than some of the other bundles we've seen.
Do you plan on buying the Polar Legends bundle before it's gone? Let us know in the comments.