How to get Fortnite NBA The Crossover basketball skins
Fortnite and the NBA have teamed up to bring customizable basketball skins to players. Here's how to get the Fortnite NBA basketball skins.
Fortnite and the NBA have teamed up to bring a large roster of customizable basketball players to the world's most popular Battle Royale. Here is how players can get all of the Fortnite NBA Basketball skins.
Similar to how Fortnite teamed up with the NFL to bring American football skins to the game, now you can play as a member of your favorite basketball team. Epic Games launched a collaboration with the NBA to bring players The Crossover event. This event features a new Creative hub, special game mode, and new skins.
Fortnite has released basketball-themed skins in the past, but not to this extent. The NBA skins introduce ten new character models that can each be customized. Players can choose to rep any of the 30 NBA teams as well as a unique Fortnite jersey. They can also choose which number they want their character to wear.
How to get the Fortnite NBA basketball skins
The Fortnite NBA basketball skins were available at the start of The Crossover event on May 21. They have since left the Item Shop, but that doesn't mean they won't return. The sports-themed skins usually make a return once or twice a season. Season 6 saw the return of the customizable soccer skins as well as the NFL skins.
There are ten different NBA character models, and each one costs 1,500 V-Bucks. However, players could buy a bundle of five skins for 3,500 V-Bucks. The Shoot & Score pack will likely return when the player skins do. This 600 V-Buck bundle comes with the Mini Hoop back bling and Hookshot basketball toy.
It's uncertain when the Fortnite NBA basketball skins will return, but it should be sometime during Season 7. At the latest, the NBA skins will return at the start or end of next season. The Crossover event was held to celebrate the NBA Playoffs, and the same or new versions of the skins could return next year.
All new skins in Fortnite v21.10: Itachi, Hinata, Battle Pass super styles, and more
Fortnite v21.10 has arrived with a ton of new cosmetics, including crossovers like Itachi and Hinata and authentic skins like Fox Fire.
As expected, Fortnite v21.10 will release a wide range of new skins. Alongside Itachi, Hinata, Gaara, and Orochimaru, new original skins like Fox Fire will also appear in the Item Shop.
New skins and cosmetics are always the biggest highlights of a Fortnite update. The latest 21.10 patch is no exception, as it has officiated the No Sweat Summer event as well as the Fortnite x Naruto: Rivals! crossover.
Here's every new cosmetic that is a part of the first major update for Fortnite Chapter 3 Season 3.
Fortnite x Naruto: Rivals! skins for Itachi, Gaara, Hinata, and Orochimaru revealed
The second crossover between Naruto and Fortnite has brought the following characters:
Gaara outfit with Fifth Kazekage selectable style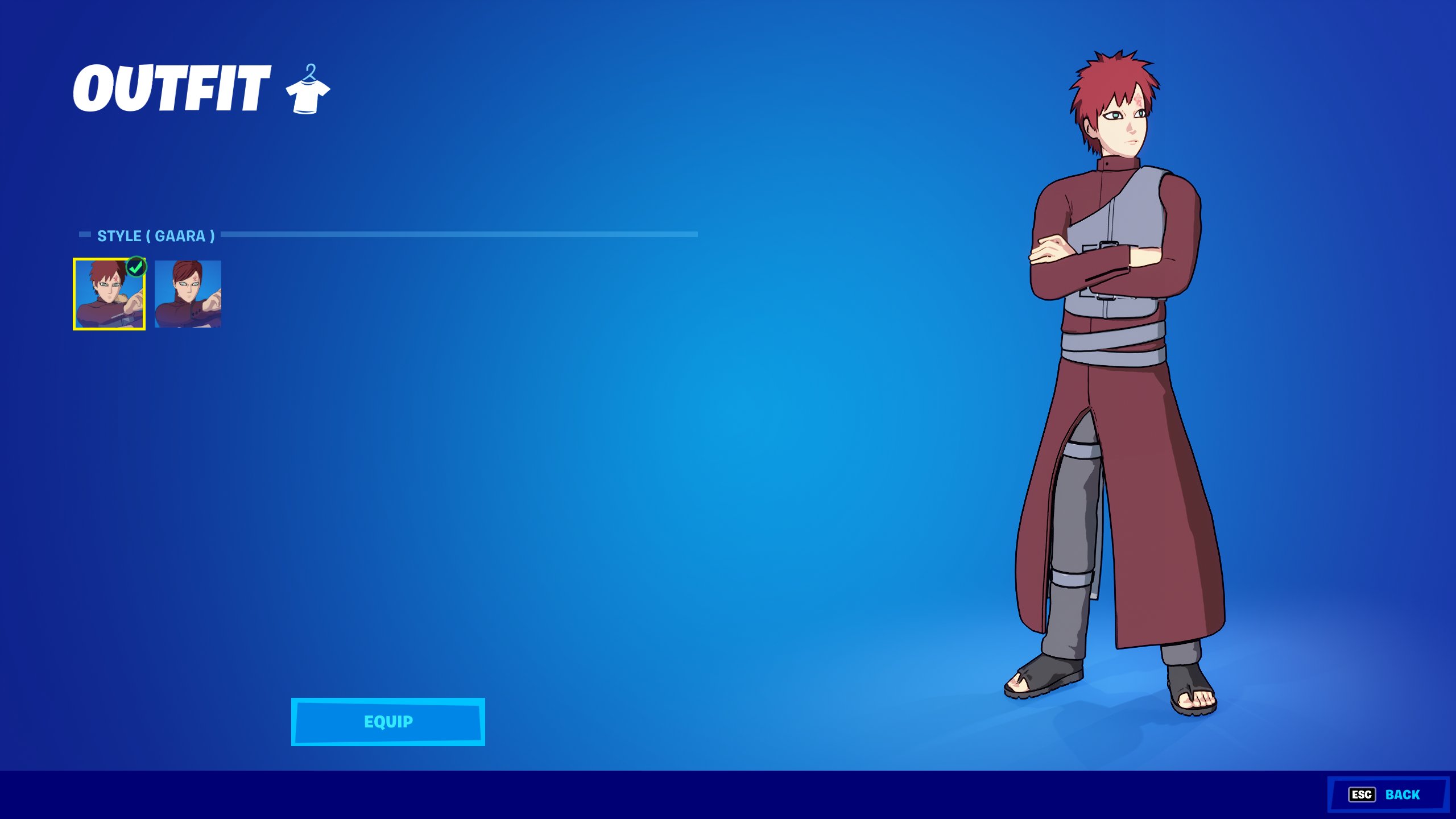 Hinata Hyuga outfit with a Hinata Uzumaki selectable style (the skin also has a Byakugan on and off style)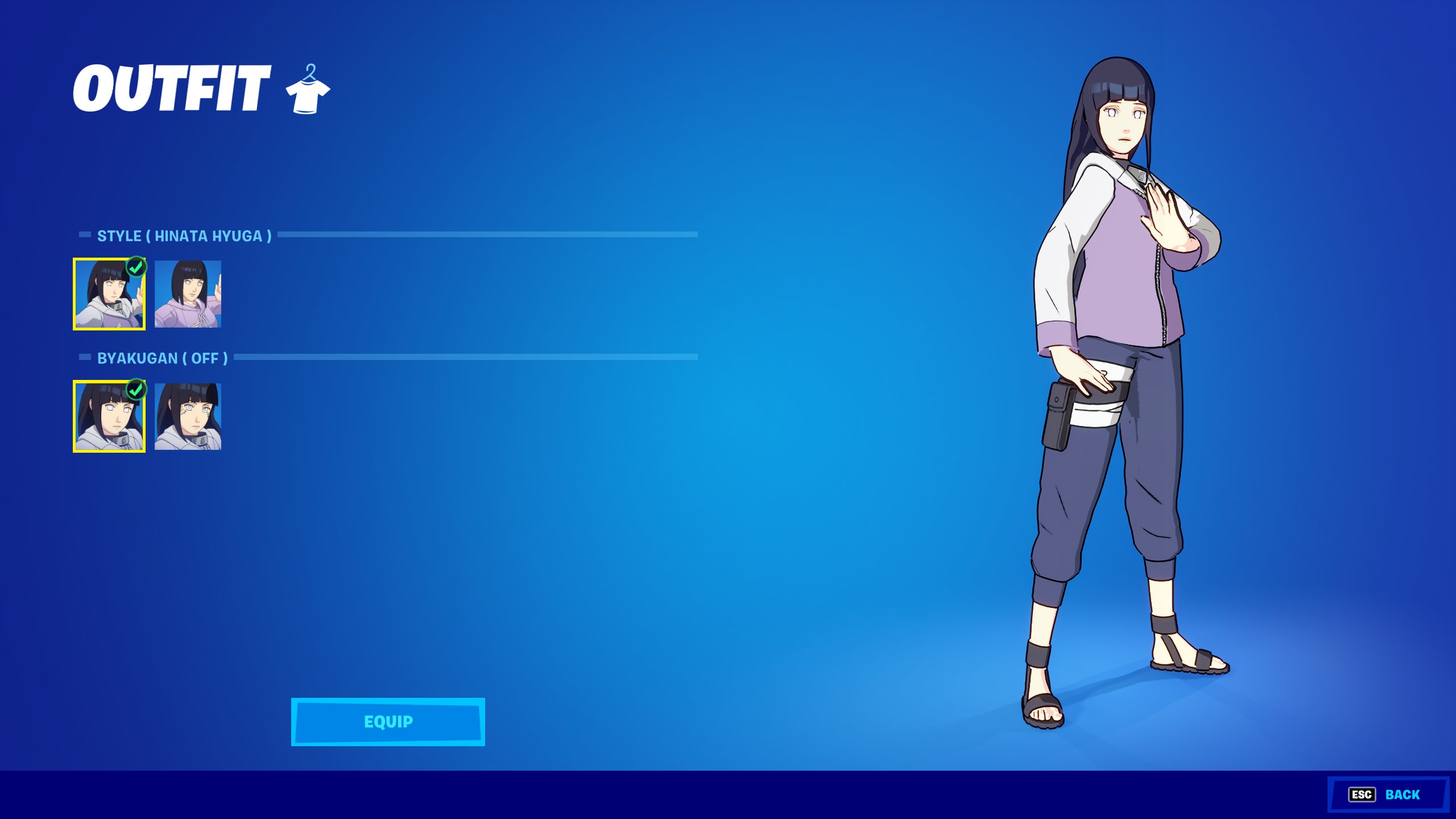 Itachi Uchiha with a Black Ops selectable style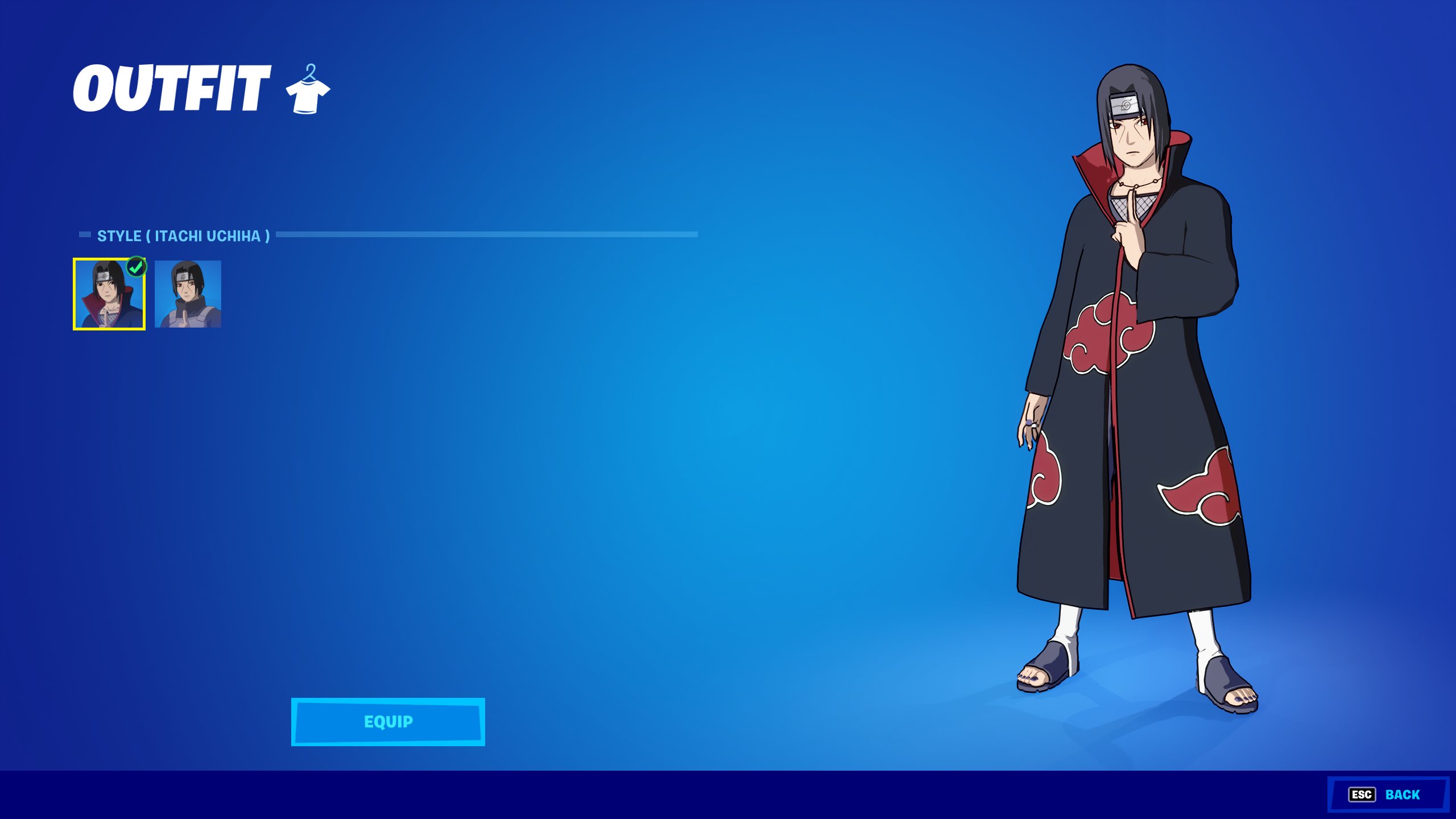 Orochimaru skin with a Hidden Leaf Era style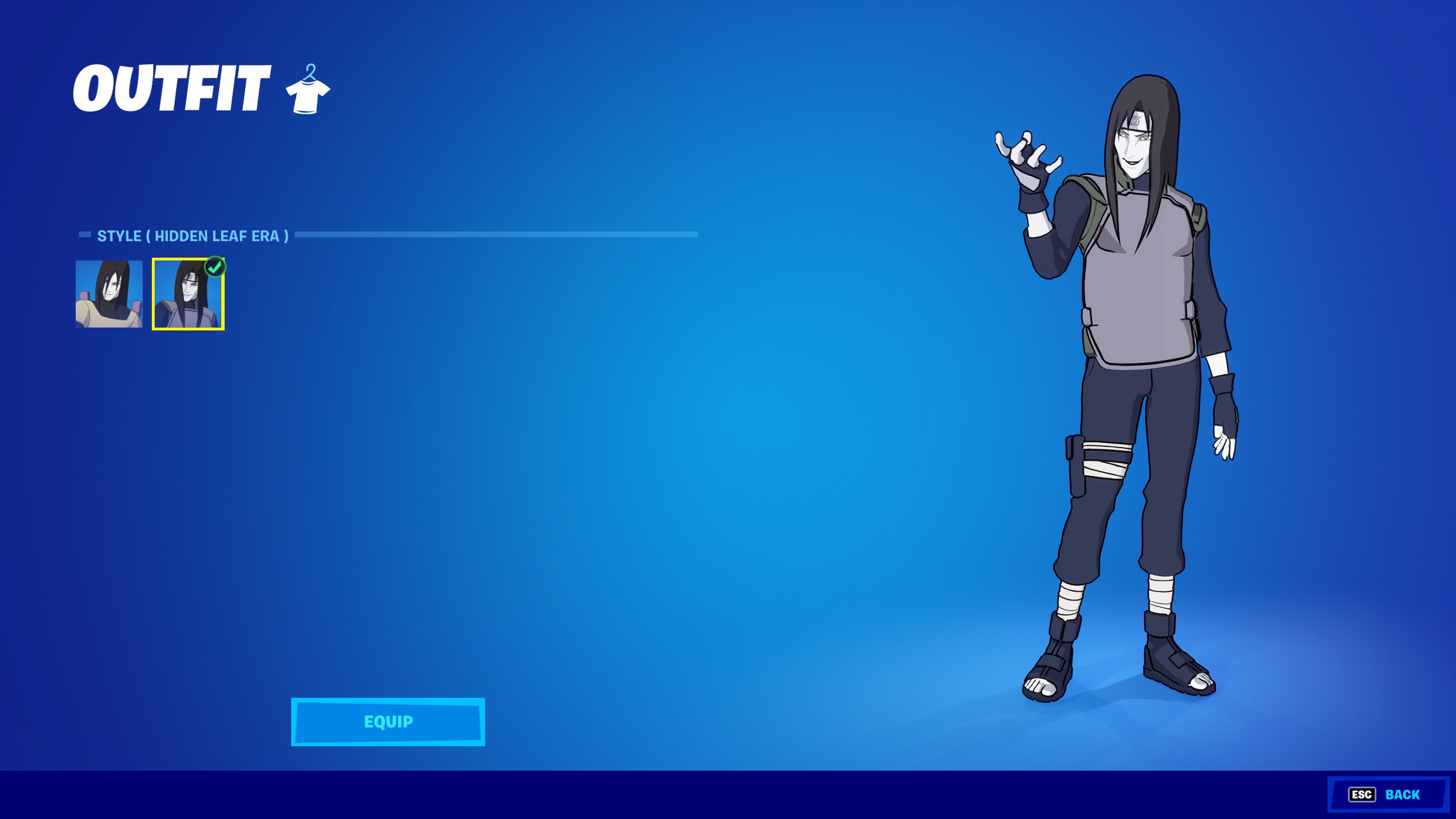 Alongside the four outfits, you can unlock the following cosmetics:
Back Blings:
Black Ops Mask with Itachi, Tenzo, Kakashi, and Black Ops style
Hinata's Backpack
Sand Gourd
Pickaxe:
Sword of Kusanagi
Minato's Kunai
Glider:
While the aforementioned cosmetics will be up for grabs in the Item Shop, certain cosmetics will be available as a free reward for the new Fortnite x Naruto challenges.
Fortnite v21.10 introduces brand-new Fox Fire skin and new styles for Battle Pass skins
The Fox Fire outfit in Fortnite Chapter 3 Season 3 has a default style and a helmet style. The skin's owners will also have the freedom to change the color of the character's arm tattoos.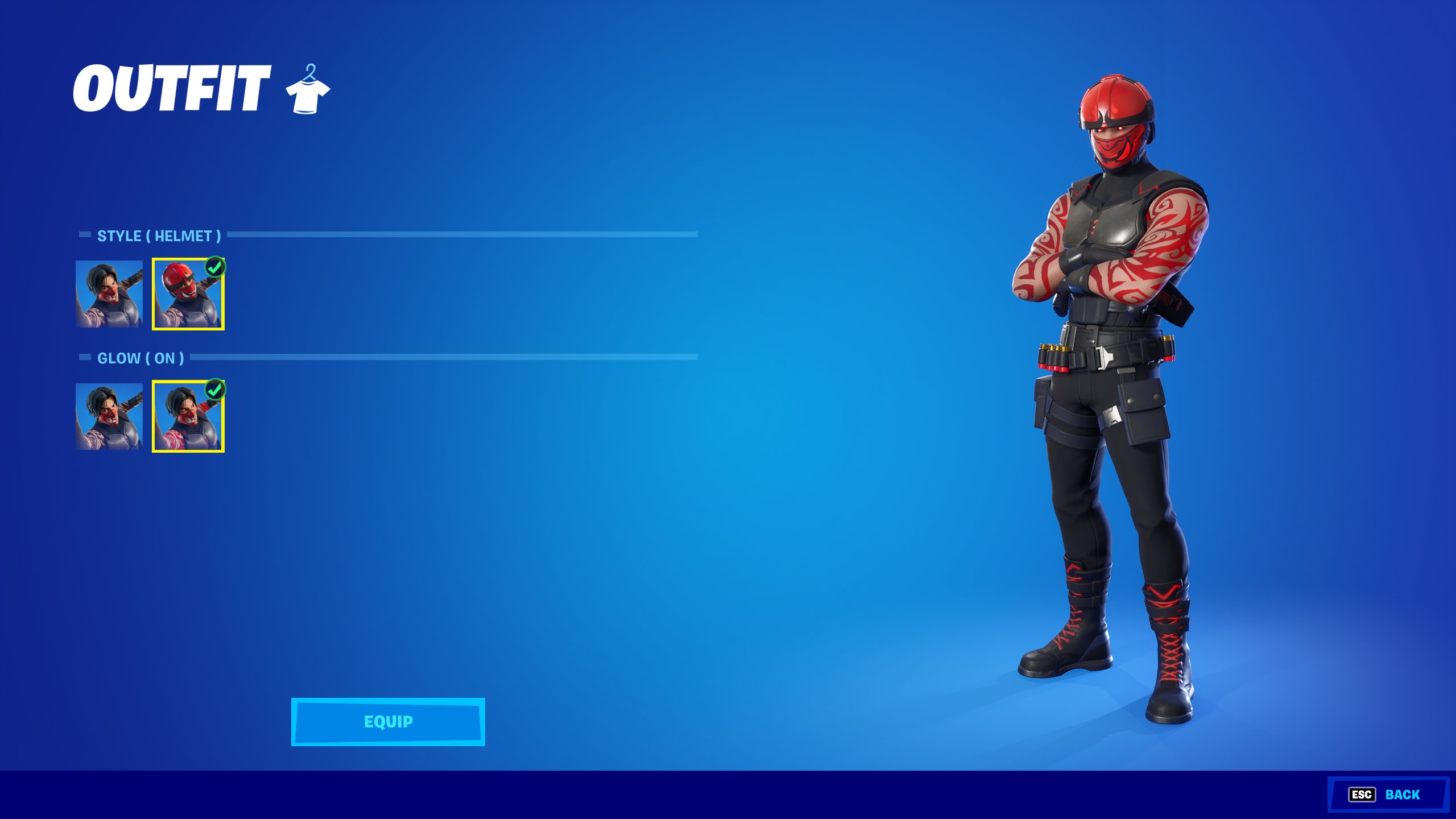 New super styles for Malik, Evie, Adira, Sabina, and Stormfarer are now available in the Chapter 3 Season 3 Battle Pass. The styles are called Platinum Rift, Lapis Slurp, and Auric Blaze, and here's a preview:
Loopers can look forward to unlocking the aforementioned skins through the Item Shop or the Battle Pass soon.
Moreover, the brand-new No Sweat Summer event will allow you to unlock free skins and XP by taking part in Creative challenges.
Fortnite x Naruto Rivals! to bring Itachi, Gaara, and other skins in Season 3
Following the success of Team 7's arrival in Fortnite, Epic Games has announced another Naruto crossover to bring in the likes of Itachi.
The Naruto crossover that took place in Fortnite Chapter 2 Season 8 is about to get bigger and better in Chapter 3 Season 3. Leaks have suggested that four new characters including Itachi and Gaara will arrive in the Item Shop.
Fortnite is probably the only game in the world in which players can equip skins like Naruto and play with high-tech weapons to defeat bosses from Star Wars. Even though many fans complain about Epic Games' over-emphasis on crossovers, they've helped in popularizing the game in front of a massive new audience.
Fortnite has now announced another Naruto crossover, and here's everything we know about it.
Fortnite x Naruto Rivals: Release date, new skins, and more revealed
As per Fortnite's official announcement, the upcoming Naruto crossover will take place on June 23. While this is the only thing mentioned in the announcement, leakers have come up with a ton of additional information.
Apparently, Hinata, Gaara, Itachi Uchiha, and Orochimaru skins will be released in the Item Shop this time. This is because the crossover has been teased in a Japanese magazine and fans have spotted these characters on the cover.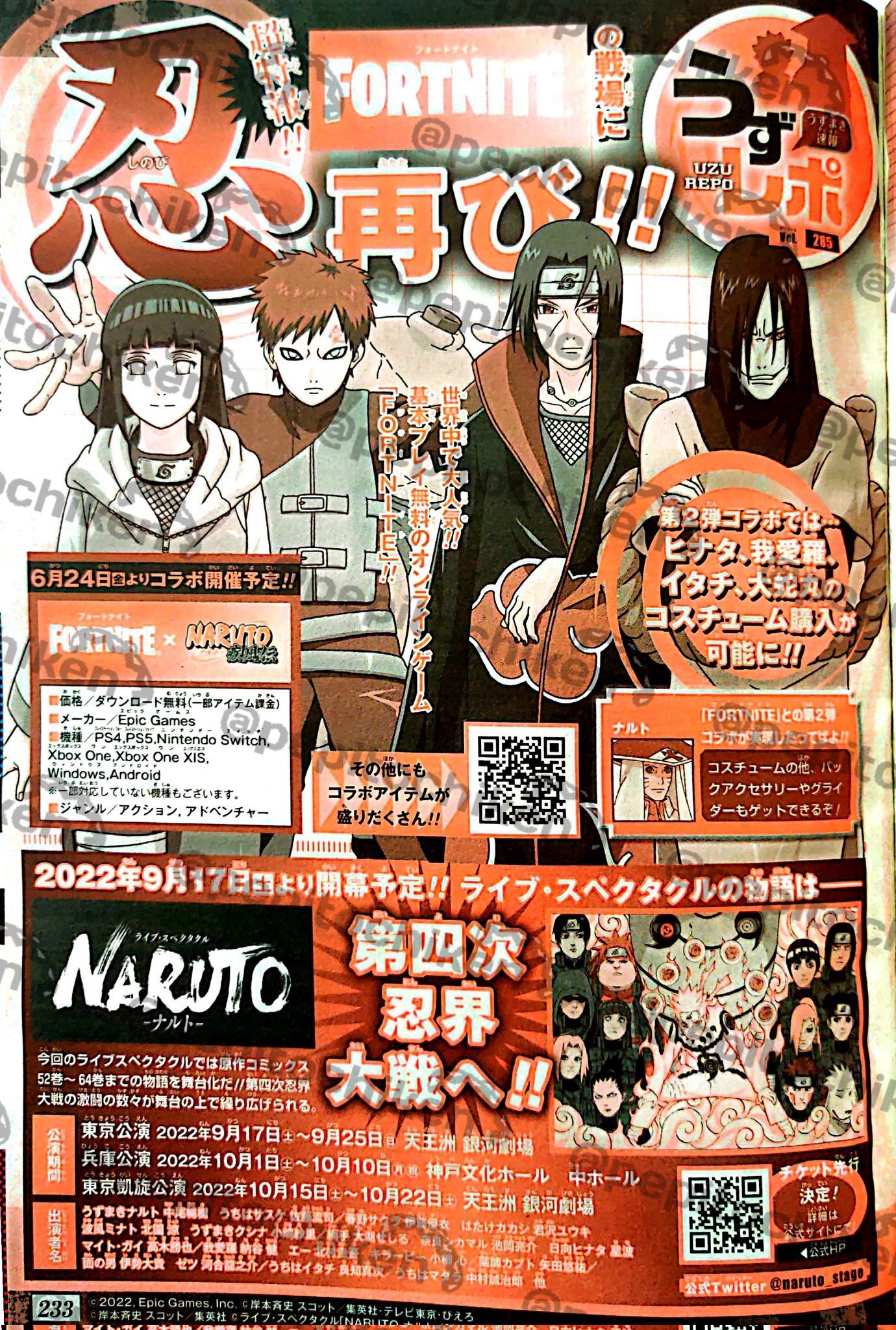 It is worth noting that the impending Naruto crossover has a 'Rivals' theme. Accordingly, players are assuming that there will be an Akatsuki bundle or a Team 8 bundle.
While Hinata is a member of Team 8, Itachi and Orochimaru are members of the Akatsuki clan. Gaara, on the other end of the spectrum, is Sunagakure's Fifth Kazekage. As of now, it is hard to see how these cosmetics will blend in with the Rivals theme.
Fortnite has been working on a new Trials website codenamed Kawaii 2
Back in April 2022, leaker iFireMonkey revealed that Fortnite is working on another Trials website codenamed Kawaii 2. Interestingly, Kawaii was the codename for the original Naruto Trials website.
Now that Fortnite x Naruto Rivals is confirmed, it is safe to assume that we'll see a new Nindo challenges website. Loopers will be able to take part in a new set of Creative challenges for free cosmetic rewards and XP.
While Naruto fans in the Fortnite community haven't been happier, fans of other prominent series like Attack on Titan and Dragon Ball Z feel differently. The latter believe that Epic Games should get over Naruto now, and focus on other anime with equally enormous fan bases.
All in all, the Fortnite x Naruto: Rivals! crossover in Chapter 3 Season 3 will comprise Item Shop skins and community-driven challenges. More details on the same should arrive in the near future.
Fortnite Rainbow Royale returns with free cosmetics for players
Fortnite introduced the Rainbow Royale event in Chapter 2 to honor the LGBTQIA+ community. The event is finally back with some free rewards!
Rainbow Royale was a massive success in Fortnite Chapter 2. It has returned in Chapter 3 Season 3 and players can get their hands on the free cosmetics from last year.
Events like Rainbow Royale have always focused on bringing the Fortnite community closer. Back in Chapter 2 Season 7, the developers added a special Rainbow Royale section to the Item Shop that featured six free cosmetics.
Epic Games has confirmed the return of Rainbow Royale in 2022, and at the same time, has brought back the free rewards from last year.
How to get free Rainbow Royale cosmetics in Fortnite
The Item Shop today has a Rainbow Royale section that contains the following items:
Take a Bow emote
Sunshine and Rainbows wrap
Vibrant Boogie spray
Vibrant Heart spray
Vibrant Llama spray
Vibrant Star spray
All these cosmetics were originally released in July 2021 and have now returned to the Item Shop. You can purchase them for 0 V-Bucks at the moment.
Here's a preview of the free Rainbow Royale cosmetics in the Chapter 3 Season 3 Item Shop:
It is worth noting that the Rainbow Royale cosmetics will be available in the Item Shop only till June 16, at 8 PM ET, and this might be the last chance for players to get them.
Fortnite to release new Rainbow Royale cosmetics in September 2022
The LGBTQIA+ community is celebrating Pride Month, and Fortnite has brought back last year's rewards at the perfect time. Epic Games has also announced that Rainbow Royale will be back with new cosmetics in September 2022.
Having said that, there is no information on the exact date of Rainbow Royale in September 2022 so far. It will most likely be a part of Chapter 3 Season 4, and players will get a new free reward for seven days consecutively.
Fortnite has hosted a wide range of events in Chapter 3. The latest chapter began with a brilliantly organized Winterfest 2021 and with the 21.10 update, loopers will also get to experience a No Sweat Summer event.