Fortnite leak reveals upcoming crafting formulas
A new Fortnite leak reveals upcoming or scrapped crafting formulas we could see in the game as updates for Season 6 roll out.
Fortnite Season 6 brought crafting to the game, but it won't stop with the original formulas. As expected, Epic have plans for future crafting items.
Epic Games have been making huge steps in the Fortnite world with their recent seasons. Season 5 introduced NPCs and quests to the game, and now Season 6 has brought crafting to Fortnite.
We have a handful of simple, easy-to-understand crafting formulas to start. Nobody expects the crafting system to end here, however. New leaks reinforce that idea, with some future crafting formulas revealed.
Leaked crafting formulas
Fortnite data miner, Hypex, recently revealed some crafting formulas that he found in the game files. As he said in a tweet, these could be scrapped concepts that Epic abandoned or future craftable items that will come to the game in the future.
We don't have names for these items, but they're all variations of the bow. According to these leaks, a Spicy Fish or Pepper combined with a Primal Bow would create a Fire Bow. A Hop Fish and a Mechanical Bow will create a Hop Bow – seemingly similar to the Impulse Bow we have now.
The Hop Bow would be a take-it-or-leave-it concept, in our opinion. The Fire Bow, on the other hand, could cause some serious Havoc in Fortnite – especially in competitive modes. The Stink Bow is already under some scrutiny, and a Fire Bow would only add to the frustration in this department.
Whether or not these items come to the game, we can be sure that Epic will continue to expand the crafting system as Season 6 goes on.
Fans have already thought of some brilliant concepts involving the Tac Shotgun, a Rift-to-Go, Launch Pads, and many other fan-favorite items that could enter the crafting system. Hopefully, many of these ideas are realized in Season 6 and beyond.
Fortnite leak reveals more Junk Gun & Unstable Bow details
The Fortnite v16.10 update contained two new weapon leaks for Season 6: the Unstable Bow and Junk Gun. Here's what we know.
Two new weapons are coming to Fortnite Season 6: the Junk Gun and the Unstable Bow. Here's everything we know so far.
The Fortnite v16.10 update is here, bringing Raptors, balance changes, and more to Fortnite for the first time in Season 6.
Two new weapons were also leaked with this update: the Junk Gun and the Unstable Bow. We expect to see both of these weapons enter the game in the next few weeks. Here's what we know about both of them, so far.
Junk Gun
Based on the fact that images and stats entered the game for the Junk Gun, we assume that it will be entering Fortnite in the next update, if not before then.
The weapon will take a new kind of ammo, called "Junk." We don't know exactly what this will be, but we assume it will have something to do with the Bones and Metal parts we currently use for crafting.
Here are the stats for the upcoming Junk Gun thanks to data miner, Hypex.
Ammo: Junk
Reload time: 2 seconds
Mag size: 3
Damage to player: 76/79/83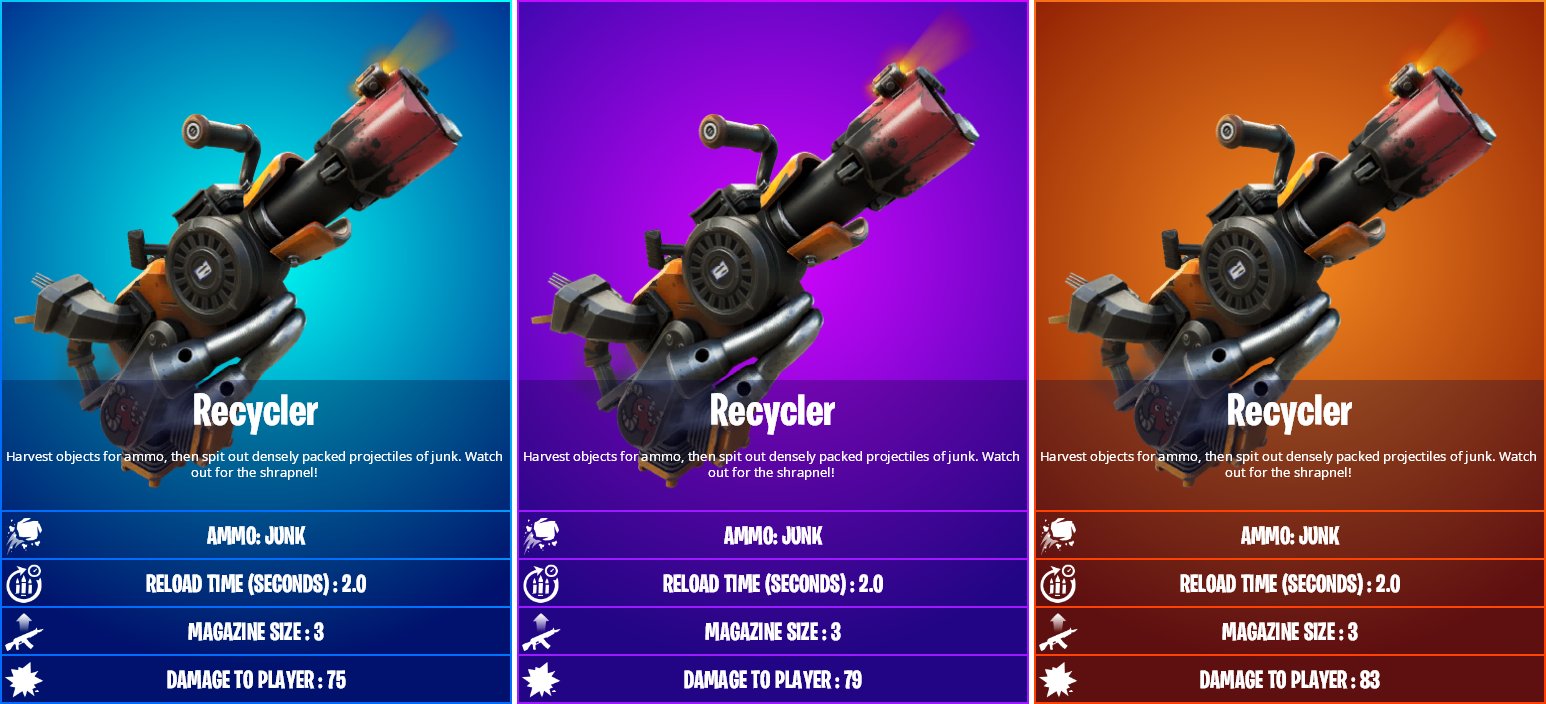 Unstable Bow
The Unstable Bow, unlike the Junk Gun, is expected to be of Exotic rarity – meaning you'll only be able to get your hands on it by buying it from an NPC. According to the leaks, Rebirth Raven will be selling players the Unstable Bow.
We don't have specific stats or images for the Unstable Bow, but we do know a bit about it. According to what data miners found in the game files, the Unstable Bow will cause a "glitch" effect to players who are hit by it. We probably won't know too much more until the weapon is released.
Again, we expect to see the Junk Gun enter Fortnite before the Unstable Bow. The former could even come before the v16.20 update goes live.
We'll keep you posted when we learn more about either of these weapons or anything else leaked for Fortnite Season 6. Make sure to follow us on Twitter, @FortniteINTEL, so you never miss out on any of the latest Fortnite news.
Image Credit: Epic Games, Hypex
Fortnite v161.0 Leaked skins and cosmetics
Fortnite v16.10 is now live. Take a look at all of the leaked skins and cosmetics found in the latest Fortnite update.
The Fortnite v16.10 update is now live, bringing new cosmetics to the game files. Here are all of the leaked skins and cosmetics in this update.
The first patch of Fortnite Season 6 has now hit the servers, bringing players a much-requested Primal Shotgun nerf, the Spring Breakout event, new weapons, and a whole lot more.
Of course, a new patch means new leaked cosmetics for players to explore. Here are all of the leaked skins and other cosmetics found in the v16.10 game files.
Fortnite v161.0 Leaked skins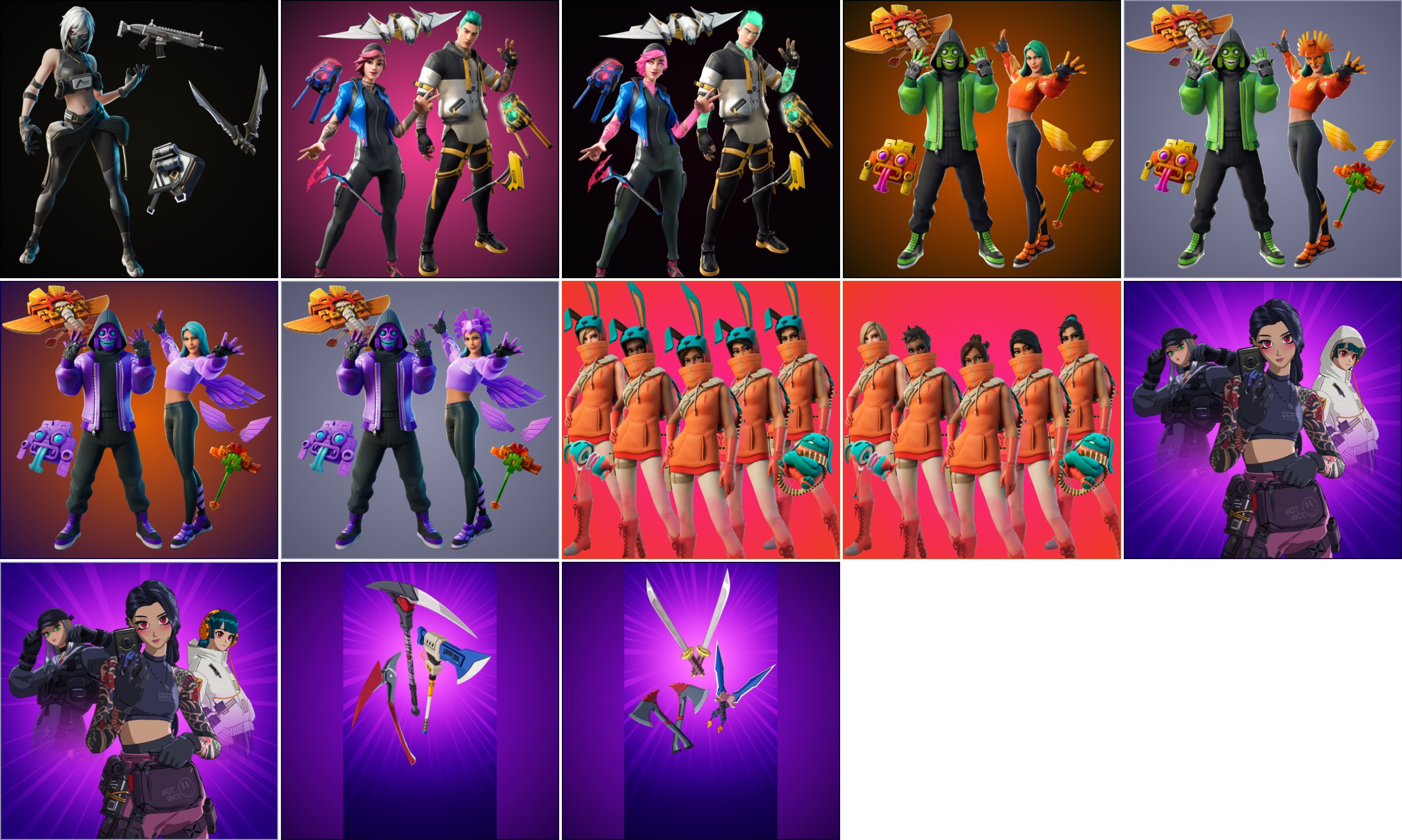 Leaked bundles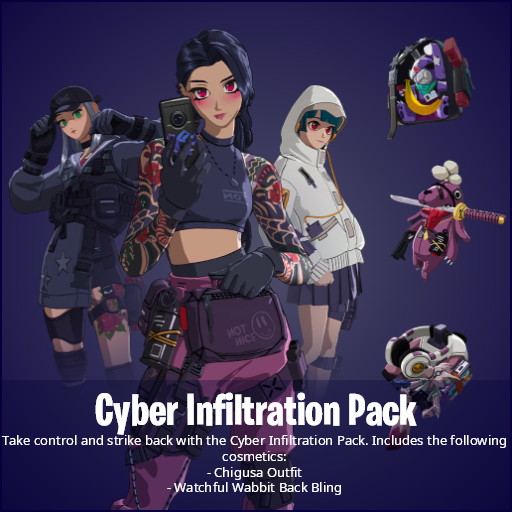 Leaked back bling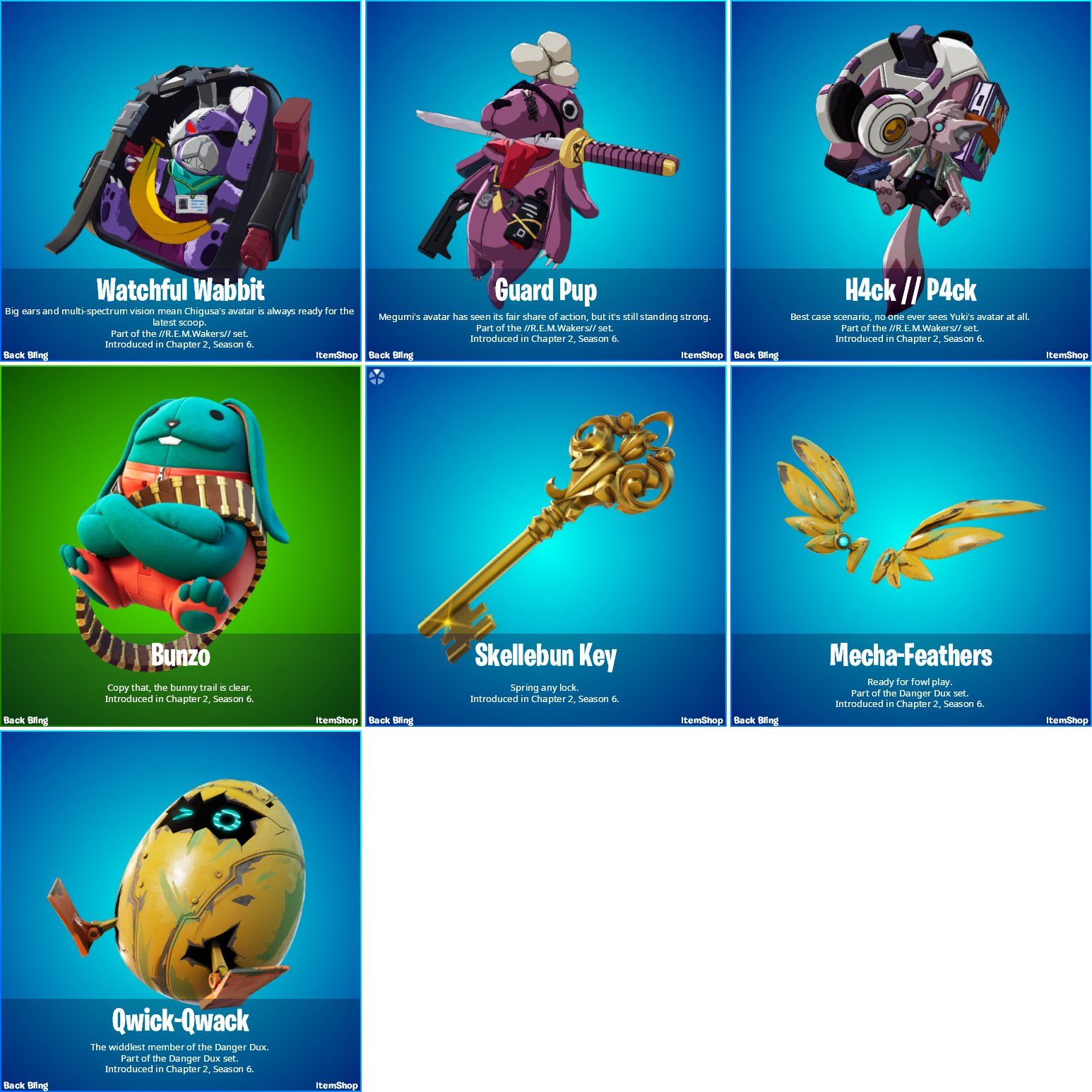 Leaked Emotes
Misc. leaks
Image Credit: Epic Games, Hypex, FunGamesLeaks, VastBlastt, iFireMonkey
Fortnite x Batman comic reveals new skin & Batcave coming to Season 6
Fortnite Season 6 could be getting a Batcave POI and new Batman skins based on the Fortnite X Batman crossover comic.
Fortnite and Batman fans were excited to learn that DC would bring the two universes together for a coming. Now that the comic is out, we have more details about skins and POIs coming to Fortnite Season 6.
Fortnite and DC have collaborated with one another several times in the past. We already have Aquaman, Catwoman, Batman, The Joker, The Flash, and other DC characters in Fortnite as skins. Epic took things a step further when they worked with DC comics to create a Batman X Fortnite comic book.
The much-anticipated comic book is now out, and players are looking to see what it could mean for the future of Fortnite Season 6. So far, fans have spotted some new skins that will likely come to the game along with a Batcave POI.
New Batman & Catwoman skins
The first thing that people like data miner ShiinaBR noticed were the outfits that the characters were wearing. Almost all of the Fortnite and Batman characters were wearing a version of their in-game skins.
There were two exceptions to this from Catwoman and Batman, suggesting that new styles could be added to these skins in the future. There's also speculation that Epic could release different versions of the skins for other players to purchase.
Batcave POI
Fans assumed that Batman's residence would be a part of the Fortnite island as soon as the Season 6 map was leaked online. This location isn't in the game just yet, but fans assume it's coming in the future, based on the comic.
Batman is exploring the Fortnite island in the comic, after all. There's a Batcave here, which would suggest that there's one coming to the in-game island, as well.
This is all speculation for now, but there's enough evidence to suggest that we'll be getting a Batcave in Fortnite, if not the two additional styles for Catwoman and Batman.
We'll keep you posted when we learn more, but we could have more news as soon as the next Fortnite update goes live.