Fortnite leak reveals Halo crossover date & LTM on replica Halo map
Fortnite X Halo could be coming sooner rather than later. Here are all of the leaks about the upcoming crossover.
Fortnite is continuing their crossovers, with the upcoming one rumored to include Master Chief from the Halo universe. This new leak reveals the crossover release date and new details about what it will include.
Players assumed that Fortnite Season 5 would be a departure from the crossover-centric Season 4, where Marvel characters took over the Battle Pass and the map.
A week into the new season, however, that's proving to be far from the case. The Mandalorian was a level-one Battle Pass character, and Kratos from God of War has already entered the game.
In the future, fans are looking towards crossovers that could include Halo, Predator, and Jurrasic Park. Recent leaks have given us more details about the one that should be coming soon: Halo and Master Chief.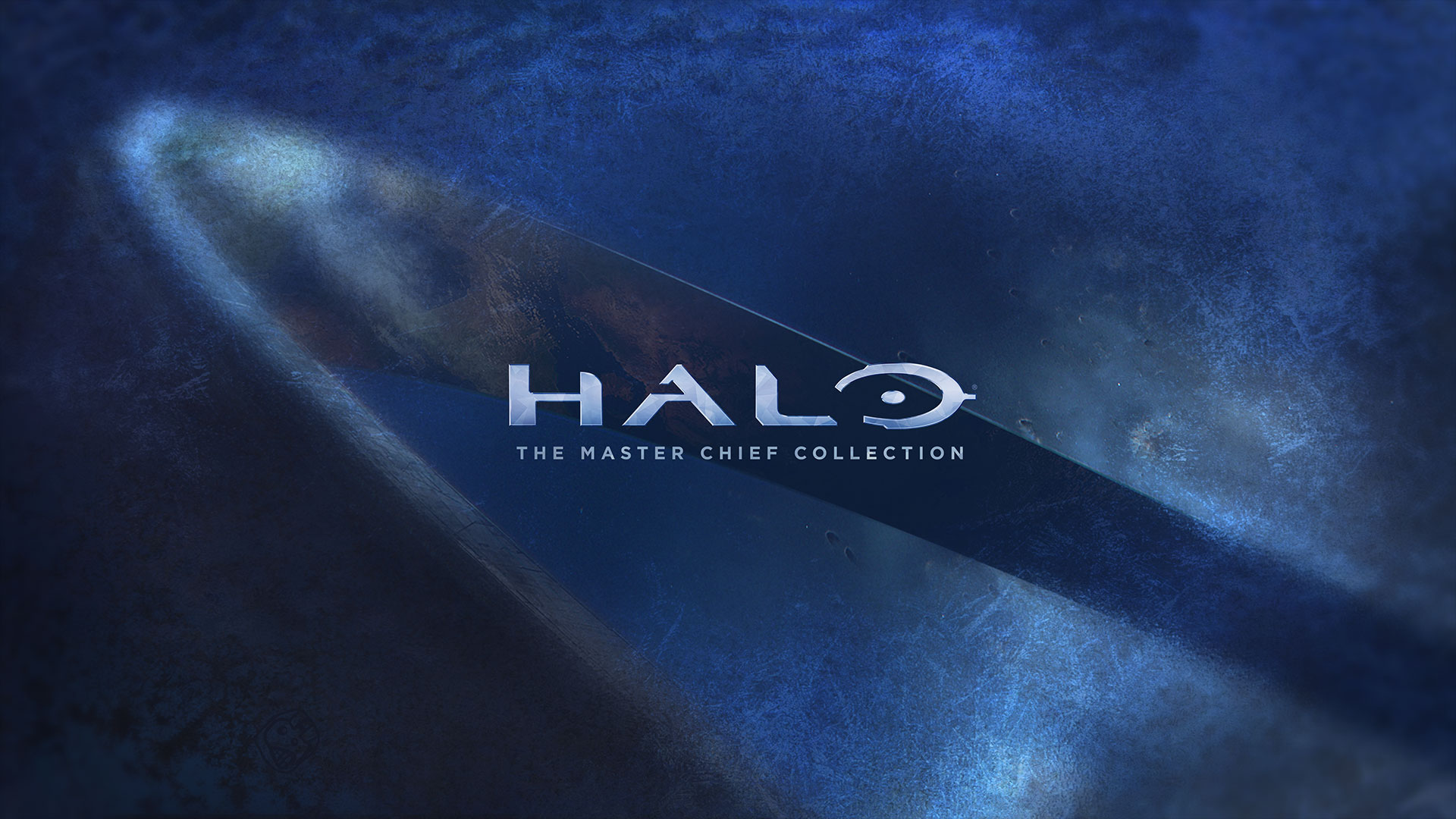 Halo crossover release date
We don't have an exact date as to when Master Chief will enter Fortnite, but data miner FNBRUnreleased gave us a place to start. According to him, the crossover should begin with the v15.10 patch.
This patch is expected to come next week. All of this is subject to change, as Fortnite fans should know by now. We'll know more when Epic eventually release the patch.
Capture the Flag LTM details
When data miners first told us about the Fortnite X Halo crossover, they claimed that it would come with a Capture the Flag LTM – in the style of Halo.
As it turns out, the Halo theme will be even more important than we originally thought. Apparently, it will take place on a replica Halo map: Blood Gulch.
Again, according to FNBRUnreleased, the map will feature Golf Carts for mobility along with an M12 Light Reconnaissance vehicle, which is more than likely a model.
Of course, all of this information comes as leaks, so we won't be sure whether or not it's happening until it eventually comes to the game. However, it seems more than likely that a Fortnite X Halo collaboration will happen sooner rather than later.
We'll keep you posted with any other information we hear on this front, so make sure to follow us on Twitter, @FortniteINTEL, so you don't miss anything.
Fortnite survey shows concept art for potential upcoming skins
A recent survey sent out by Epic Games reveals some Fortnite concept art of skins that might be coming to the game in the future
A survey sent by Epic Games to members of the Fortnite community asked players which concept art they'd most want to see turned into skins. These pieces of Fortnite concept art could potentially be turned into actual in-game skins.
Fortnite has sent out a number of surveys over the years that cover a broad range of topics. Players were first made aware of the monthly Fortnite Crew pack through surveys. And information has once again been leaked thanks to another survey.
This time, the information that has been leaked is a little less concrete. Instead of asking surveyors what they would want from an upcoming program, they were asked which skins they would most want in Fortnite. That doesn't mean any or all of these skins will make it into the game, but some of them are too cool to pass up.
Fortnite concept art of potential skins
The skin concepts shown above were all presented as options during the survey. Twitter user LeakySussed began posting screenshots of these characters, and notable leaker HYPEX put them all into one image. According to LeakySussed, the survey only asked how long they've played Fortnite, which skins they preferred, and how would they rate Fortnite.
Leaker iFireMonkey also shared information regarding the survey. Surveyors were shown sets of four skins and were asked to select a favorite and least favorite from each group. This is meant to help gauge players' interest in skins. However, each concept shown definitely needs to be in the game.
iFireMoneky also noted that some of the Fortnite skin concepts shown were made by artists in the community. Fortnite has recently started to collaborate with artists to make their concepts a reality. If this survey is any indication, it seems like Epic Games wants to continue to collab with its community.
All of these skins are amazing, and it would be cool to see them all make their way into Fortnite in the future. Now it's time to ask if you could choose one of these skins to make it into Fortnite, which would it be? Let us know down below!
Cartoon Meowscles skin leaked by Fortnite France Twitter
The highly-anticipated Cartoon Meowscles skin is real and has been leaked for the official Fortnite France Twitter.
The highly-anticipated Cartoon Meowscles skin was revealed early thanks to a now-deleted Twitter video from Fortnite France. The vintage take on a fan-favorite skin is will be a must-buy when this cartoon feline lands in the Item Shop.
Cartoon Meowscles was first discovered a week ago when data miners found an in-game spray that depicted the cat, Fishstick, and Peely as classic cartoon characters. Miners then discovered code for what seemed to be a set of cartoon-themed skins.
One week later, Fortnite begins teasing Meowscles' transformation with a three-panel comic. Meowscles eats a peculiar-looking fish wearing a top hat and then begins to transform into a cartoon. This morning, Fortnite posted a teaser video of the official Meowscles music pack with a still image of the upcoming skin.
However, Fortnite France's Twitter was slightly overzealous and posted a video of the actual Meowcles skin performing a built-in emote. The tweet was quickly removed but reuploaded by iFireMonkey and various other Fortnite leakers.
The Cartoon Meowscles skin perfectly depicts a 1950's cartoon, and the emote shows off the iconic boneless movements of that style. The lack of shading and stark contrast between the blacks and whites of the skin also help emphasize the feeling of a vintage cartoon.
With the teasers for the skin becoming more frequent, players will likely see him appear in the Item Shop tonight or sometime in the next couple of days. However, the cartoon Fishstick and Peely skins have yet to be teased at all. It was believed that the three would be sold as a set, but Cartoon Meowscles might be a lone wolf.
Meowscles, Peely, and Fishstick have become mascots of Fortnite since their release. Fans adore their goofy designs, and they are used quite frequently in promotional videos. Despite Peely having been blown away in the Season 6 trailer, it would be great to see him return as a 1950's cartoon banana.
Only time will tell if all three of these mascots get toonified, and hopefully, it will happen sooner rather than later. While these skins may not be competitively viable due to their bulky nature, they are must-haves for avid skin collectors.
Top 10 highest earning Fortnite Collaborations
Fortnite is known for its collaborations with other media franchises, and here are the top 10 highest earning collabs.
A leaked document from the Epic Games vs Apple trial revealed the highest earning Fortnite collaborations. While the document doesn't give specific numbers, a bar graph compares the revenue from each collab.
Fortnite is known for its collaborations with other media franchises. Sometimes they are as simple as Easter eggs hidden around the map, and other times they are as extensive as an entire themed season. Fortnite has used these collabs to generate massive amounts of revenue, but some are more profitable than others.
These collaborations have included DC Comics, Borderlands, Wreck-it Ralph, and a number of other popular franchises. Collaborations started off small with a single licensed skin every few seasons. Now, players can expect a new licensed character every week or two.
Of course, the size of the crossover can also affect how much revenue it generates. That's why people won't surprised to see the first few names on the list. Yet, there are a couple of placements on the list that may be surprising.
| | |
| --- | --- |
| Placement | IP Collaborator |
| 1st | Marvel |
| 2nd | Star Wars |
| 3rd | National Football League (NFL) |
| 4th | Travis Scott |
| 5th | Marshmello |
| 6th | DC Comics |
| 7th | John Wick |
| 8th | Tyler "Ninja" Blevins |
| 9th | Nike |
| 10th | Drake |
Keep in mind, this is from a report made in June of 2020 at the end of the 2019-20 fiscal year. Marvel's season-long crossover had yet to start when this report was made. As well, Grefg, Lachlan, and Lazarbeam hadn't had their skins revealed yet which could easily bump a few of these names off the list.
Marvel, DC, and Star Wars had already had multiple crossovers at that time and multiple opportunities to purchase the collab skins. When looking at the chart below, none of the other franchises come close to Marvel. However, if select skins such as Travis Scott or Marshmello were put back into the item shop, they may generate enough revenue to move up the ranks.
It's interesting to look at the revenue generated vs the size of the IP. Drake has more monthly listeners than both Marshmello and Travis Scott. Yet, since he only has an emote in Fortnite, the revenue he generated is much less.
Seeing the insane number of collaborations over the past year, there's no doubt that this top ten list will change. DC is on the verge of releasing a number of new cosmetics, Grefg's record-breaking stream must have also influenced skin sales, and the addition of beloved video game characters will have an impact on the highest earning Fortnite collaborations