Fortnite leak points to Launch Pads returning for Season 5
All signs point to the Launch Pad returning in Fortnite Season 5.
Fortnite Season 4 is nearly over, so fans are looking towards the new season and what it will hold. There's no doubt that we'll have some surprises when we load-up Fortnite on the first day of Season 5. We may be able to predict a few things, however.
Outside of the stripped-down Chapter 2 Season 1, Season 4 was the only Fortnite season that didn't include Launch Pads since they were introduced to the game way back in November of 2017.
The Launch Pad is a central point of the game, so it was surprising to see it leave in Season 4. According to recent reports, however, we could see it sooner rather than later.
Although it was surprising, the removal of Launch Pads made sense. Several mobility improvements were added to Season 4, and Epic could have thought that the Launch Pad pushed the game into the "too much mobility" category – which was a problem in Season 9.
According to a tweet from Fortnite data miner, Mang0e, it seems like Epic could be reversing course. When digging through the v14.60 game files, the data miner found that Launch Pads were added back to the files.
The Launch Pad's return to the Fortnite game files could mean a number of things. It could be coming back for the event or an LTM like we saw with some items in Lachlan's Pickaxe tournament or Unvaulted.
Unvaulted just ended, though, and the Launch Pad was nowhere to be found. More than likely, this means that everyone's favorite mobility tool will return for Fortnite Season 5.
The Launch Pad is kind of like the Pump. It might go away for a Season here and there, but we always know it's coming back.
Fortnite leak suggests Wolves will be coming to Season 5
The Fortnite Season 5 leaks keep rolling in. This one suggests that the wolves seen in the Kratos trailer will soon come to the game.
The Fortnite rumor mill is swirling, with the most credible rumor pointing to Wolves entering Fortnite Season 5.
Fortnite Season 5 was released on December 2, 2020. It brought several changes to the game, including NPCs, Gold Bars, Quests, and more. Rumors have it that the content for Season 5 won't end there.
We've seen a long list of rumors, including a Halo crossover, dinosaurs entering Fortnite, and possible film crossovers with Predator and Terminator. The most credible rumor/leak states that Wolves will come to Fortnite in the near future.
The first leak involving Wolvers came from YouTuber Tabor Hill. For a couple of seasons, now Tabor Hill has provided accurate leaks about upcoming content, allegedly coming from a source at Epic Games.
"There's going to be some kind of wolf or beast creatures that may be tameable," he said in his video. "And by tameable, I mean become friends with them."
Tabor went on to say that he didn't see any gameplay of the "wolves" or "beasts," so he doesn't know exactly how they'll work – or if they'll even be a part of Season 5. As he notes in the video, Tabor leaked the Fishing Book over a season before it eventually came to the game.
(Topic starts at 4:43)
This video was released ahead of Season 5, but we've since received more information that points to Wolves coming to Fortnite shortly.
On December 3, Epic released a trailer for the Kratos skin from God of War. You can see Kratos save Mancake from an incoming Wolf in the video, ready to attack him. This trailer suggests that Wolves will be entering Fortnite sooner rather than later.
If we had to guess, Wolves in Season 5 would be like Sharks in previous Fortnite seasons. You'll probably be able to ride them and may be able to tame them and get them to fight by your side.
This is only speculation, for now, and we'll have to wait and see what happens if and when wolves finally enter the game. However, based on this recent trailer, it looks like they should be here before the end of Season 5.
Fortnite leaks reveal future God of War and Halo crossovers
Kratos from God of War and Master Chief from Halo will be coming to Fortnite Season 5, according to leaks.
Fortnite Season 5 is only a day old, but players are already looking to the future. According to leaks and rumors, Epic are planning future God of War and Halo crossovers.
Epic Games has to be the undisputed king of video game crossovers at this point. Fortnite has hosted crossovers with Star Wars, Marvel, Stranger Things, Borderlands, and several other entertainment and gaming titles.
Season 5 was released with a small crossover in The Mandalorian, but nothing close to the Season 4 Marvel crossover, as some fans expected.
According to Season 5 leaks, however, players will be experiencing additional crossovers sooner rather than later. Data miners leaked a Kratos skin – the main character in God of War – soon after the season went live. The official PlayStation account then posted an audio transmission from Fortnite, seemingly confirming the future crossover.
Sony isn't the only console-owner getting in on the action. According to leaks and rumors, Microsoft will be offering one of their exclusive characters as a Fortnite skin, as well.
This leak isn't as rock-solid as Kratos since it's reportedly from a 4Chan user who claimed to predict some of the elements of Season 5.
We'll have to wait and see with this one, but the crossover would reportedly include a Pelican glider, Lil' Warthog emote, and Capture the Flag LTM.
For now, we're comfortable saying that Kratos is 100% coming to Fortnite, and Master Chief could be a flip of a coin. We don't have anything from official sources on the latter, and Sony/Epic Games crossovers are more common than collaborations with Microsoft.
Will you be grabbing these – likely platform exclusive – skins in Fortnite? Let us know on Twitter @FortniteINTEL.
Fortnite v15.00 leaked skins & cosmetics
Fortnite Season 5 is here. Take a look at all of the leaked skins and cosmetics coming out of the new patch.
Fortnite Season 5 already has its first batch of leaked skins and cosmetics for us to look forward to.
The newest Fortnite season hasn't even officially been released at the time of writing, and we already have a batch of Fortnite leaks from data miners who have been digging through the game files.
Some of these leaks will, undoubtedly, include Battle Pass skins, since data miners include all skins that are new to the game files.
Below are all of the leaked skins, back bling, pickaxes, gliders, and emotes that data miners found in the v15.00 game files. Hopefully, we gain access to these skins sooner rather than later.
Leaked Season 5 Skins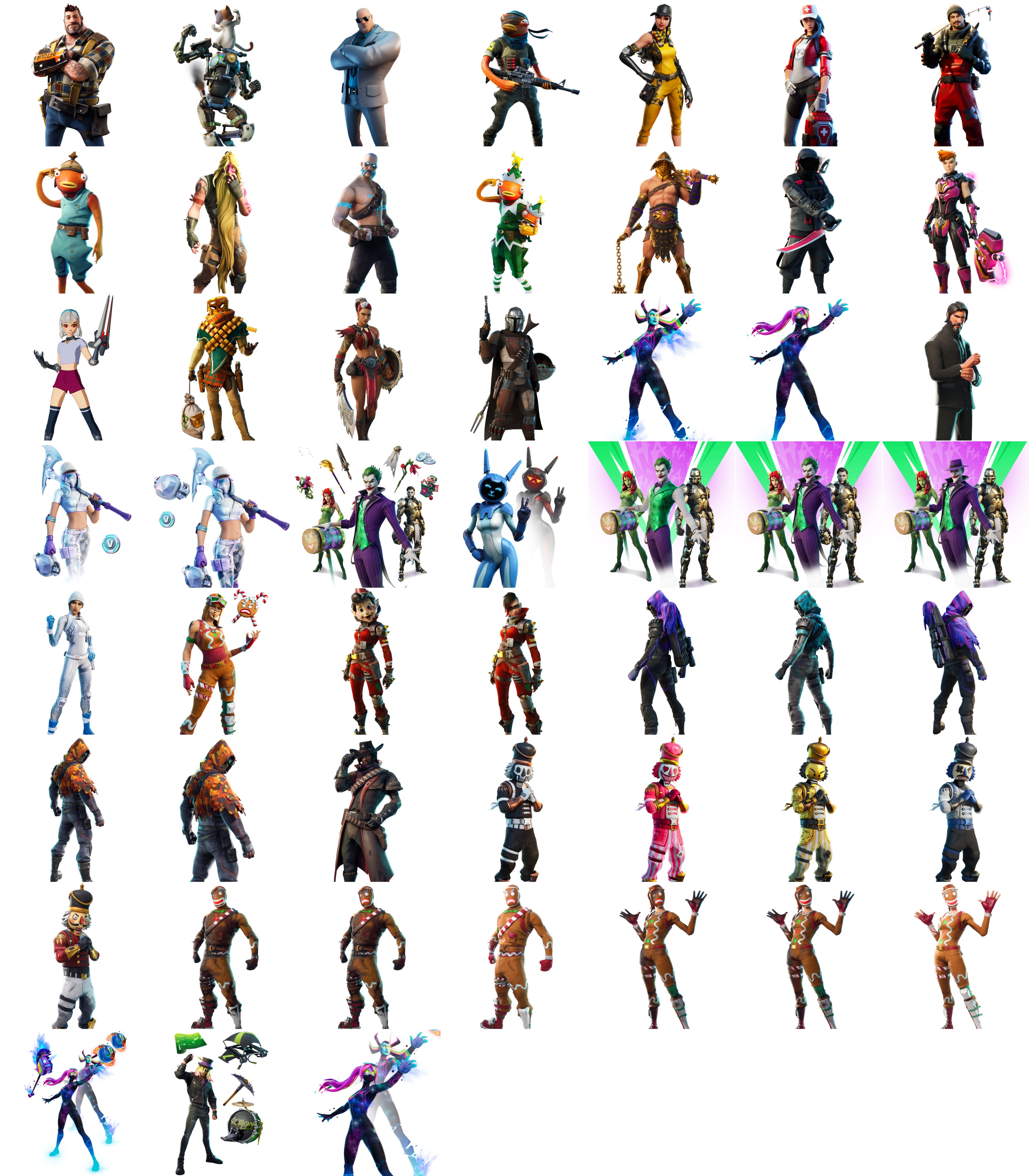 Leaked Season 5 Wraps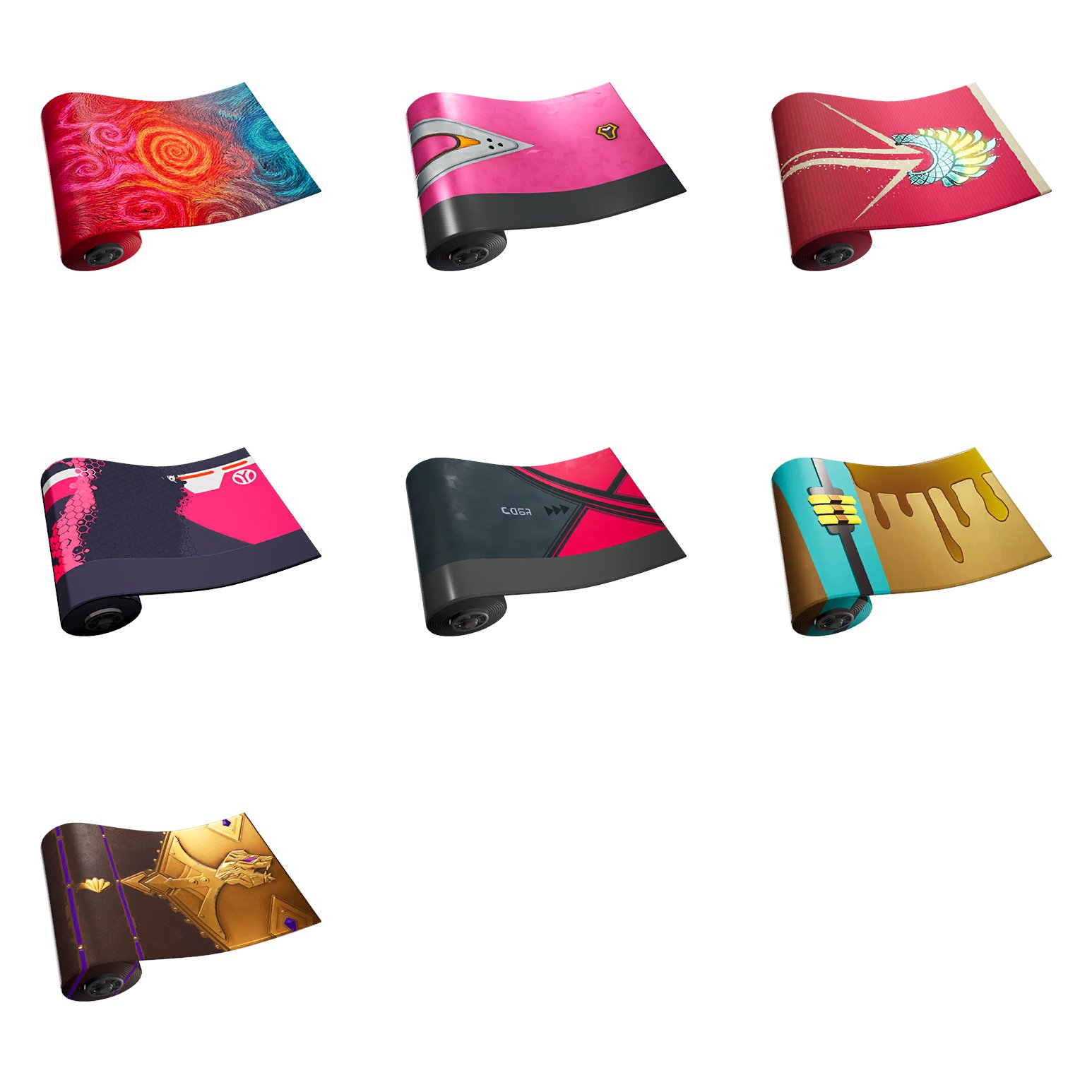 Leaked Season 5 Emotes
We're continuing to cover all of the breaking news regarding Fortnite Season 5 here and on Twitter, @FortniteINTEL. Make sure to follow us over there so you don't miss anything.
Good luck on getting your first Victory Royale of Season 5!