Fortnite April 2021 Crew Pack revealed
Epic Games have officially revealed the April 2021 Fortnite Crew Pack: Alli. Here's a look at all of the cosmetics you'll get.
Epic Games have officially announced the Fortnite Crew Pack for April 2021. Here's what you'll get for your $11.99.
The Crew Pack was an interesting addition to Fortnite last season. Now, players can sign up for a monthly subscription to receive a skin, 1,000 V-Bucks, access to the Battle Pass, and additional cosmetics for $11.99.
The service has been a hit since it first came out. We've seen some great Fortnite skins along with a DC crossover skin in the Green Arrow.
Access to the Battle Pass is where the real value lies. Instead of spending 950 V-Bucks, players can spend $11.99 for the Battle Pass, 1,000 more V-Bucks, and everything else included in the pack.
Fortnite April Crew Pack
On March 24, Epic Games officially announced the Crew Pack for April 2021. Next month, members will gain access to the Alli skin and all of her accompanying cosmetics.
According to Epic, Alli is Lynx's sister. This probably won't have an impact on the story, but it's interesting to learn that Alli isn't some alternative version of Lynx. We're curious to see whether Alli has any customizable styles as her sister does.
The second Crew Pack in a Fortnite season is always tricky for players. Epic seem to try to make it more appealing, as most members already have access to the Season 6 Battle Pass – the best reason for buying the Crew Pack.
This skin is one of the better Crew skins we've seen, so a lot of players will probably keep their subscription going. Even players who signed up at the beginning of Season 6 will get the skin, which is good news for players who like Alli but wanted to cancel their subscription.
Will you be grabbing the April 2021 Crew Pack? Let us know on Twitter @FortniteINTEL.
Image Credit: Epic Games
Fortnite leaks reveal free Major Mancake skin coming in Chapter 3 Season 3
Fortnite leakers have just discovered a new Mancake skin in the files called Major Mancake that should be released in Chapter 3 Season 3.
Mancake, who is literally a man with a pancake head, is one of the most popular Fortnite characters. He is about to get a 'Major' upgrade in Chapter 3 Season 3.
Mancake and his unreal adventures in Butter Barn are quite famous among Fortnite players. The character has been on the island since Chapter 2 Season 5 and has played a significant role in the storyline repeatedly.
Here's a preview of the upcoming Major Mancake skin in Fortnite Chapter 3 Season 3.
How to get Major Mancake skin in Fortnite Chapter 3 Season 3
To be fair, the Major Mancake skin isn't a noteworthy upgrade to the original skin. There are minor differences in the the outfit's color scheme and the head is now more pancake-like.
Here's a comparison between the original Mancake skin and the leaked Major Mancake skin:
The decrypted Major Mancake set also has the following items:
Stacked! spray
Sweet Clementine pickaxe
Stacked with Love emoticon
Waffler backbling
Leakers have reported that the emoticon and the spray do not have a source, which hints at Major Mancake being a promotional cosmetic.
Considering that Epic Games is about to announce the Fall Guys crossover in a few hours, it is safe to assume that Major Mancake will be a free reward from the Crown Clash challenges.
There will be five Crown Clash challenges and loopers will have to play a total of 100 Fall Guys shows to avail of all five free rewards.
Why Major Mancake could be a free Fortnite x Fall Guys reward
Leakers have discovered that the upcoming Fall Guys challenge will have five stages and the Major Mancake set comprises five cosmetics. These skins, sprays, and emoticons do not have Item Shop assets, and the pickaxe appears to have a Promo source.
Having said that, it doesn't make a lot of sense for none of the Fall Guys x Fortnite rewards to be Fall Guys themed. Mancake is an original Fortnite character and has no relation with Mediatonic's Battle Royale game.
We'll make sure to update this article when Epic Games officially reveals Major Mancake and the procedure to get the skin.
Fortnite reveals new July Crew Pack skin
Another month, another Crew pack releases in Fortnite and this time around it comes with an additional surprise. Here's the latest on this month's Crew Pack.
Fortnite Crew skins hold their exclusivity as these in-game cosmetic usually do not arrive to the item shop and are availed by those who additionally purchase the pack. However, this time around it arrives with an exclusive Save The World access that is pretty unusual for a Crew Pack to feature other than the traditional V-Bucks and a Battle Pass.
With the release of Chapter 3 Season 3, players saw the arrival of several characters and new outfits in the Battle Pass that they have been waiting for. From Darth Vader to Indiana Jones, loopers are enjoying the grind to unlock their favorite skins in the Battle Pass and also purchasing the newest Naruto Collab skins from the Item Shop.
However, apart from the traditional Item Shop cosmetics, this time around players seem to love the Save The World Skate Park Royalty pack and are not hesitating to cop the exclusive outfit. Although, some were still waiting for the Crew Pack to hit the Item Shop to make their choice between the two as the latter offers a hefty amount of V-Bucks and the season's Battle Pass.
As loopers saw some major changes arrive in the v21.10 update last week, Epic announced its July Crew Pack cosmetics which come with the usual combo but this time around, also comes with an exclusive Save The World access to subscribers.
Phaedra arrives to the island with July Fortnite Crew Pack
Fortnite July Crew pack brings 'A dark sea witch with unknowable power' to the game. Phaedra hits the Item Shop on July 1st with the rest of the crew pack bonuses subscribers usually get.
The July Crew pack features a Phaedra outfit with an additional selectable style, a Ceph back bling that looks like a squid, an Inky Reflection Loading Screen, a Gothic Shadesoarer glider and a Stygian Parasol pickaxe, both of which resembles an umbrella. In addition to those subscribers will get a free Battle Pass, 1000 V-Bucks and an exclusive access to Save The World PVE campaign.
Moreover, players who already own the Battle Pass, will be getting 950 V-Bucks back in addition to the 1000 V-Bucks as a Crew Pack Bonus. For $11.99, this crew pack offers a lot more than its value and is bang for the buck for those who want to purchase it or subscribe to it.
However, loopers can also subscribe to the current Mecha Strike Commander Crew Pack to get both the cosmetics of June's as well as July's crew packs right in their lockers, with the V-Bucks and Save The World access the latter promises.
All new skins in Fortnite v21.10: Itachi, Hinata, Battle Pass super styles, and more
Fortnite v21.10 has arrived with a ton of new cosmetics, including crossovers like Itachi and Hinata and authentic skins like Fox Fire.
As expected, Fortnite v21.10 will release a wide range of new skins. Alongside Itachi, Hinata, Gaara, and Orochimaru, new original skins like Fox Fire will also appear in the Item Shop.
New skins and cosmetics are always the biggest highlights of a Fortnite update. The latest 21.10 patch is no exception, as it has officiated the No Sweat Summer event as well as the Fortnite x Naruto: Rivals! crossover.
Here's every new cosmetic that is a part of the first major update for Fortnite Chapter 3 Season 3.
Fortnite x Naruto: Rivals! skins for Itachi, Gaara, Hinata, and Orochimaru revealed
The second crossover between Naruto and Fortnite has brought the following characters:
Gaara outfit with Fifth Kazekage selectable style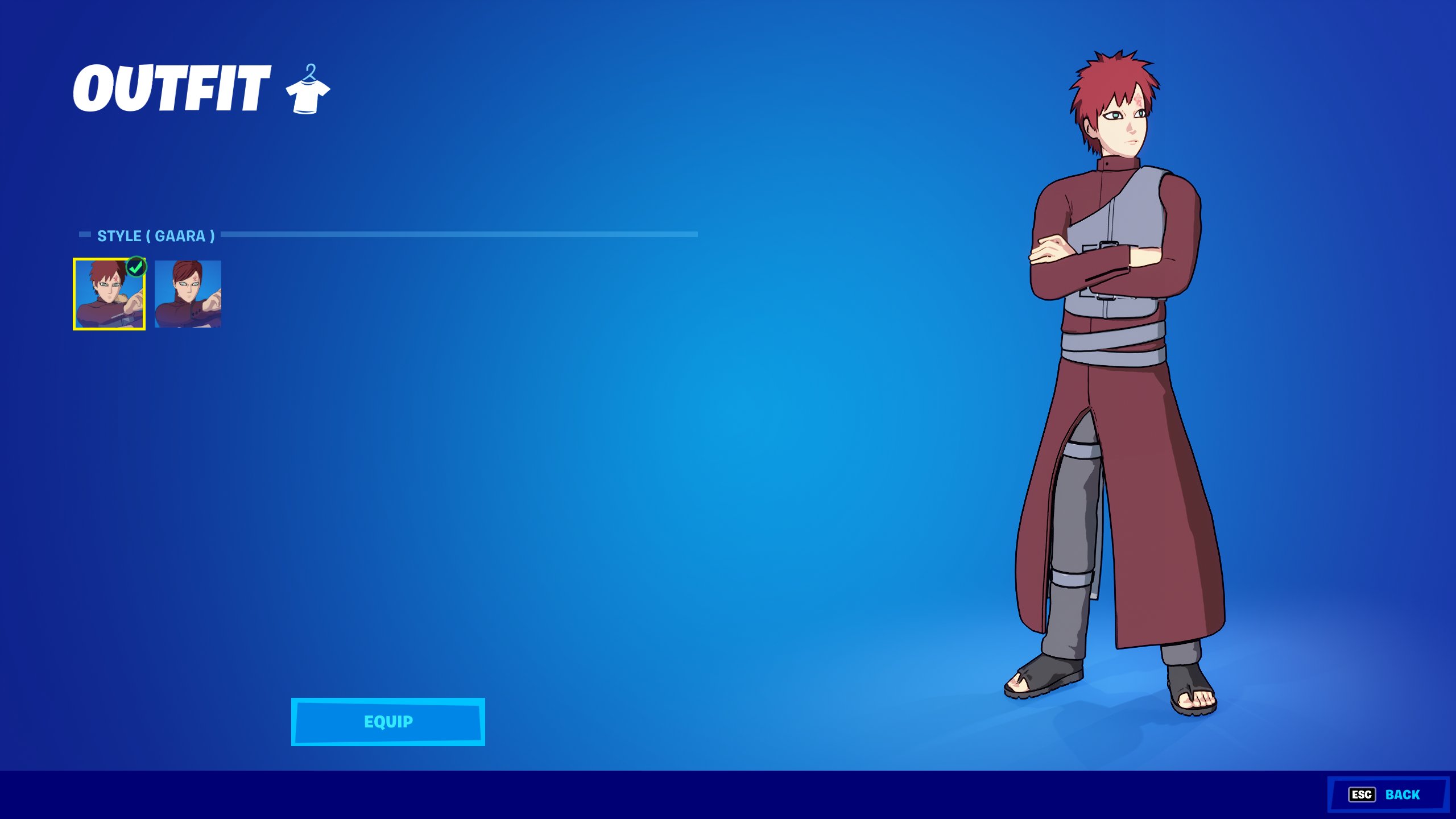 Hinata Hyuga outfit with a Hinata Uzumaki selectable style (the skin also has a Byakugan on and off style)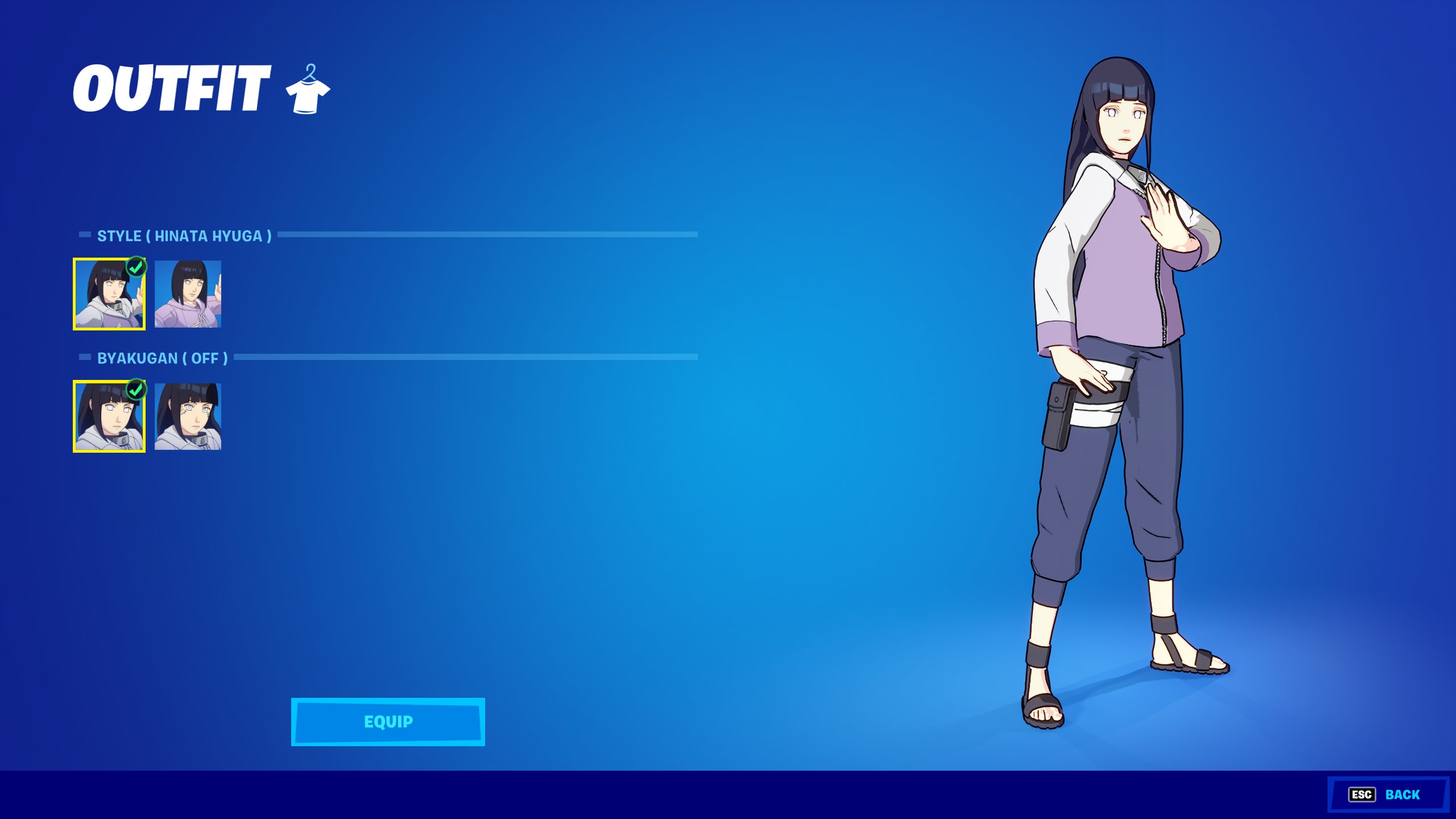 Itachi Uchiha with a Black Ops selectable style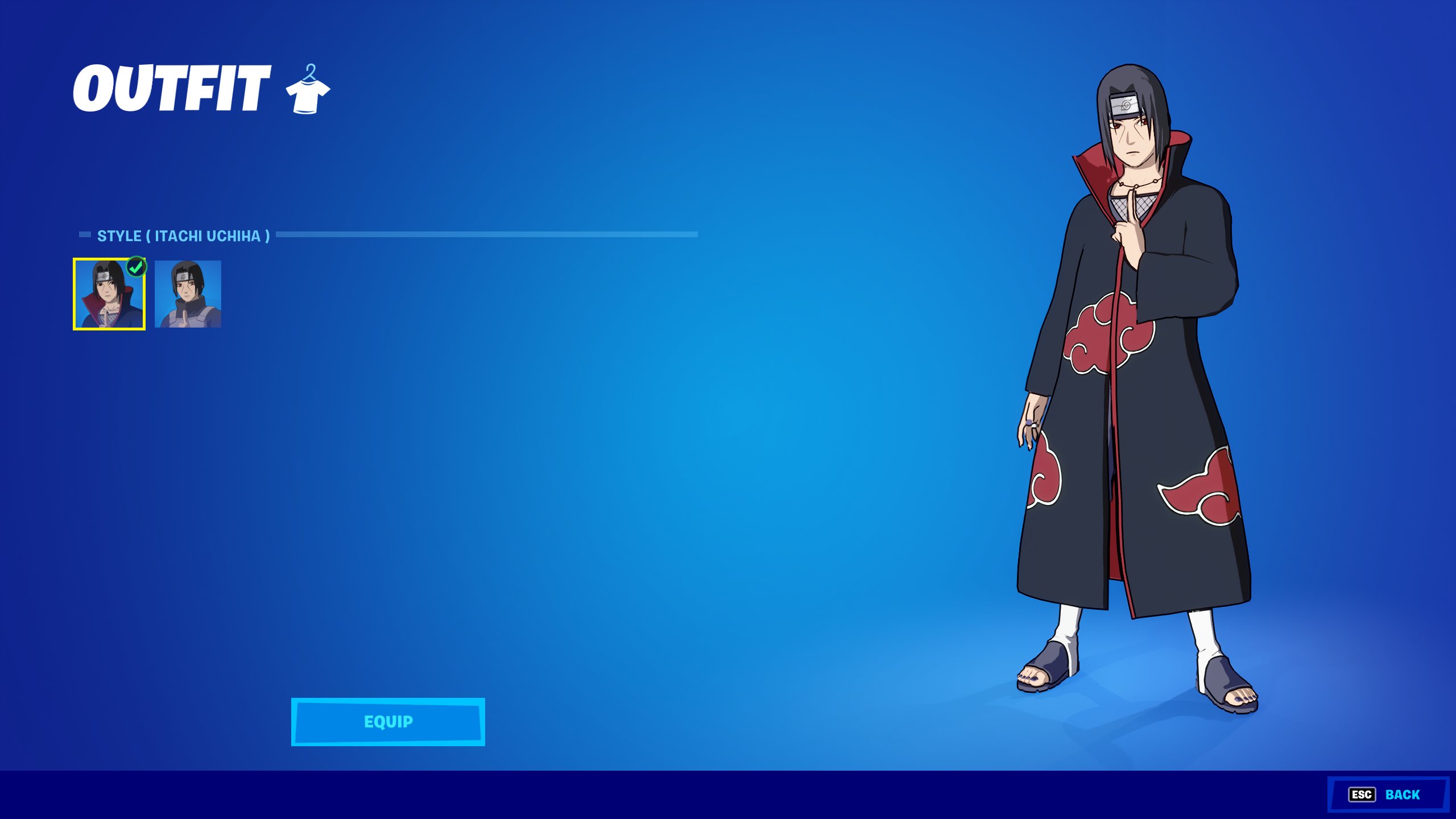 Orochimaru skin with a Hidden Leaf Era style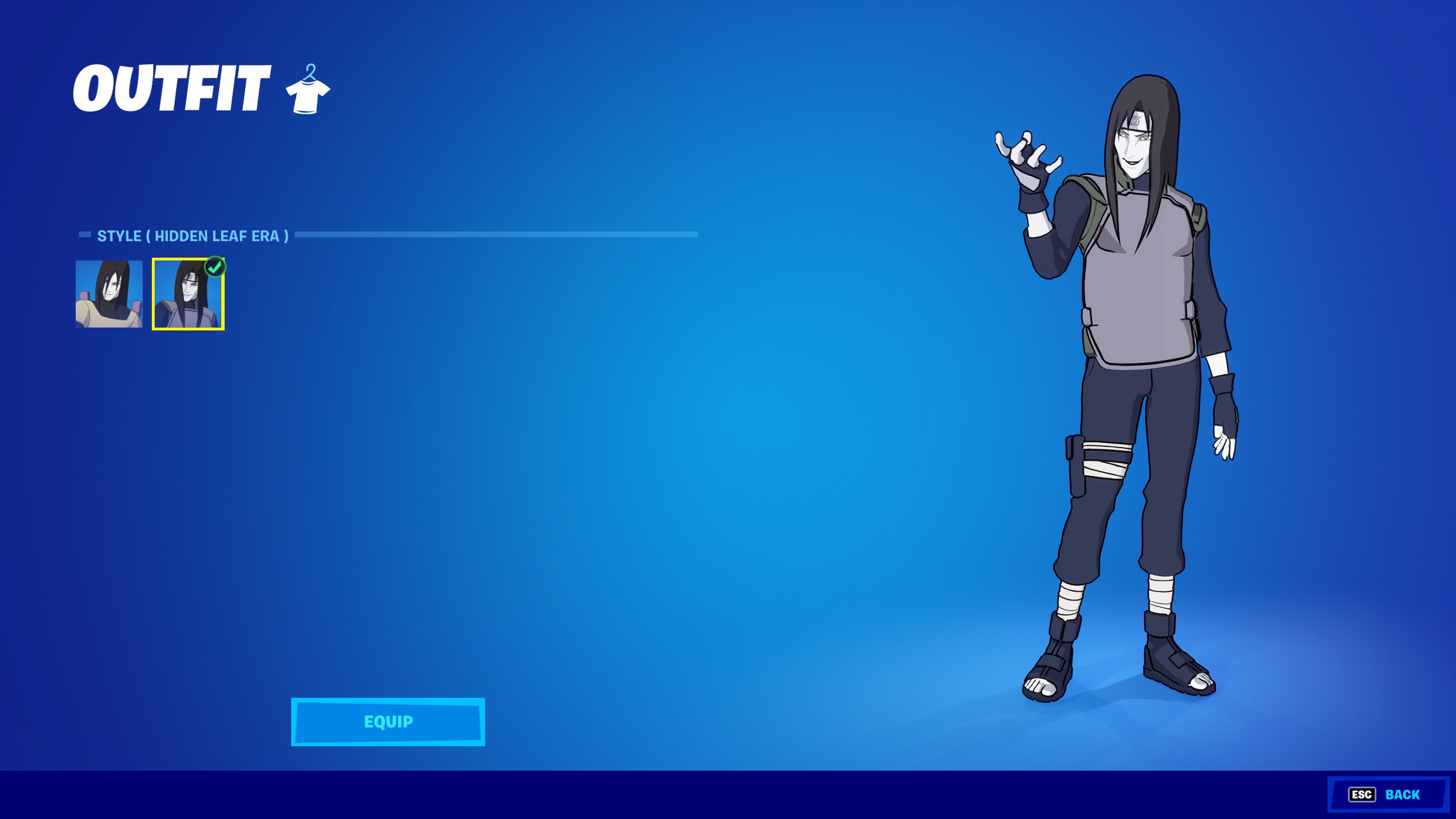 Alongside the four outfits, you can unlock the following cosmetics:
Back Blings:
Black Ops Mask with Itachi, Tenzo, Kakashi, and Black Ops style
Hinata's Backpack
Sand Gourd
Pickaxe:
Sword of Kusanagi
Minato's Kunai
Glider:
While the aforementioned cosmetics will be up for grabs in the Item Shop, certain cosmetics will be available as a free reward for the new Fortnite x Naruto challenges.
Fortnite v21.10 introduces brand-new Fox Fire skin and new styles for Battle Pass skins
The Fox Fire outfit in Fortnite Chapter 3 Season 3 has a default style and a helmet style. The skin's owners will also have the freedom to change the color of the character's arm tattoos.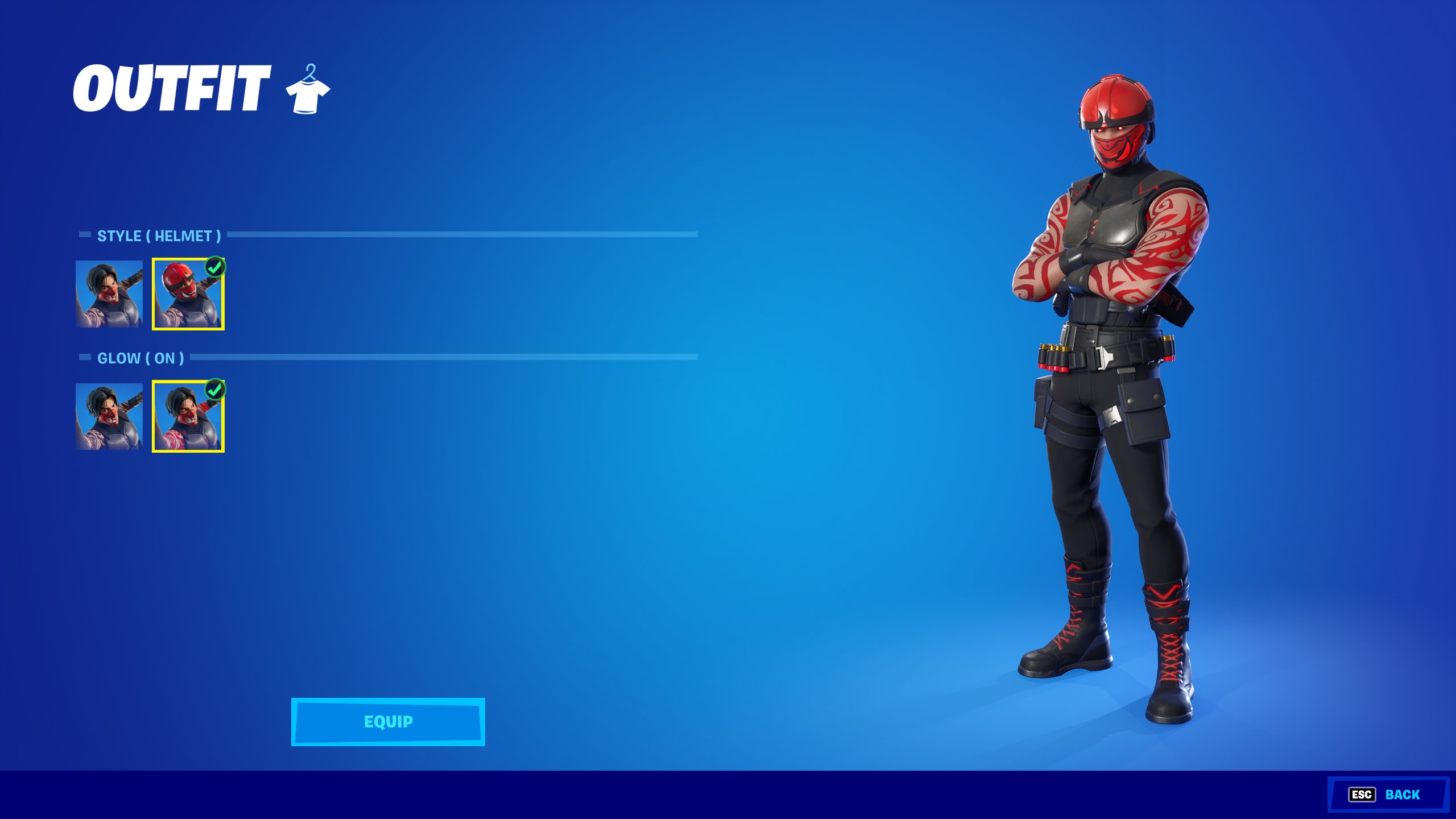 New super styles for Malik, Evie, Adira, Sabina, and Stormfarer are now available in the Chapter 3 Season 3 Battle Pass. The styles are called Platinum Rift, Lapis Slurp, and Auric Blaze, and here's a preview:
Loopers can look forward to unlocking the aforementioned skins through the Item Shop or the Battle Pass soon.
Moreover, the brand-new No Sweat Summer event will allow you to unlock free skins and XP by taking part in Creative challenges.