Finnish Fortnite duo denied World Cup qualification spot due to queue bug
Fortnite's World Cup has had quite a few bumps in the road with hacking, glitches, and cheaters. The latest bump cost a Finnish duo big this past weekend.
The Fortnite World Cup is a massive tourney with qualifiers leading to its epic Finals in New York. In fact, it's the biggest esports tournament ever due to its huge $30 million dollar prize pool.
With that said, Epic Games has had some serious problems in running the event. From cheating scandals to horrendous bugs, the event hasn't exactly gone as smoothly as one would like.
The latest case of tournament disruption comes from Finland as a duo failed to qualify due to a matchmaking bug.
Finnish Duo fails to qualify due to bug
Matchmaking errors aren't as common as they once were in Fortnite, but they can still occur from time to time. The most common occurrence of matchmaking errors is when the servers are getting flooded with massive amounts of players.
The World Cup runs on its own server set which gives it some breathing room from the core Fortnite population. With this said, the servers can take quite the beating when all 3000 of the top players are matchmaking at the same time.
During Week 4 of the Fortnite World Cup, a Finnish duo ran into an unfortunate bug. They had just finished their 6th match and were ready to queue for the 7th just in time. They had racked up 72 points in just 6 matches of play.
The players, Riki XDD & Viallinen, queued up for the match, but only Viallinen made it into the game. Riki's game bugged out and did not load into the match before the countdown for the event's end expired.
To say the least, this feels a bit cheesy. How can one player make it into the game while the other does not? Shouldn't the game have a fail-safe for allowing the second player to enter the game just in case the game's matchmaking becomes glitched?
During the lobby screen, the players are excited to prove themselves saying "Now, we f***ing show them. Let's f***ing show them!." The excitement for Riki quickly turns to befuddled confusion as he gets locked out of the match and yells "What the f***!."
So, this glitch obviously put the duo at a major disadvantage as they had 72 points and were easily within range of qualifying. Viallinen would need to clutch up and get them to New York by himself.
Luckily for him, he is from the most clutch country on Earth (totally not biased).
Unbelievably, Viallinen managed to go huge for the team. He made it into the end-game and got 10 points while playing solo. Absolutely monstrous gameplay from the player, but this tragedy isn't over yet.
82 points would have been enough to qualify for the World Cup Finals from Week 4 in Europe. However, due to the queue bug from earlier, the points from the last game were not counted at all. The duo officially ended the week with 72 points even though there is video evidence of Viallinen getting them to 82 points.
Here's the final results of the EU qualifier for Week 4:
The Finnish duo would be sitting at 7th place and guaranteed a place at the World Cup Finals if it wasn't for that bug.
Ironically, the name 'Viallinen' literally means 'defective' or 'faulty' in Finnish. It's almost like he jinxed them with his gamertag.
What now? How can Epic rectify this?
This isn't an easy one. Epic Games obviously needs to make a statement of some kind about this, but how can they correct such a mistake?
We don't want anyone to be fired or anything rash like that. Rather, Epic should do one of two things.
They can either insert the Finnish duo into the World Cup now and drop the 10th place team out of the Cup. This is somewhat unfair to the DualMedia duo who believe that they have qualified. This is why the second solution would be better.
Epic Games should simply admit that their matchmaking team made a serious misstep and did not predict such a bug. As such, the Finnish duo would be allowed into the World Cup Finals as an 11th team due to Epic's error. Everyone walks away happy and Epic can solve the issues before the next Duo event.
What do you think is the best course of action for Epic to take? Tell us in the comments below.
All major map changes in Fortnite Season 5
Fortnite Season 5 brought substantial changes to the map. Here are all of the new POIs in Fortnite Season 5.
Fortnite Season 5 is here. Take a look at all of the major POIs included in the new season.
It seems like Fortnite has been upping the ante with each recent Fortnite Season. It might be recency bias, but this seems like the biggest season in Chapter 2 so far.
Let's take a look at all of the major changes included in the Fortnite Season 5 map.
New Fortnite Map
The Fortnite Season 5 map looks amazing. No, it's not a completely new map like some people thought. Still, Epic fleshed things out with new locations that fit the theme and expand on what's already there.
Here's how the new map looks when you enter the game for the first time. As always, we expect Epic to add to this as the season goes on.
Salty Towers
Tilted Towers is back! Well, it's kind of back. Salty Springs and Tilted Towers have morphed together to create Salty Towers – perhaps a better name for the area.
This will be the hottest drop spot in the game on release – potentially for the entire season. Salty Springs was already a hot drop spot, and Tilted is the game's original hottest spot.
This is going to be fun. Can't wait to see NickMercs come back and dominate, here.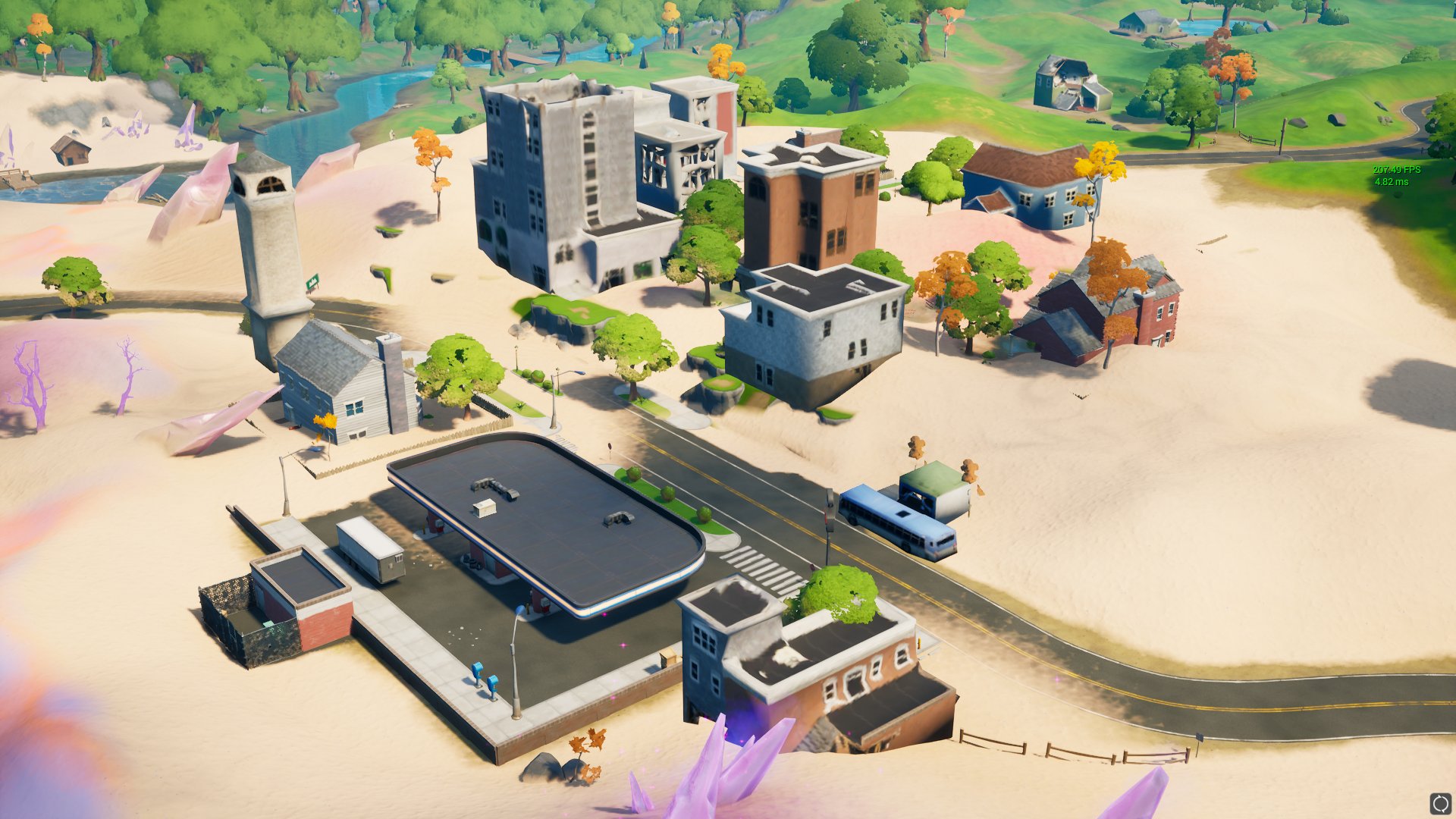 Stealthy Stronghold
Stealthy Stronghold gives us a Jurassic Park vibe, along with some old school Dusty Divot foliage.
This location might end up being one of the tamer drops over the course of the season. It occupies the northeast portion of the map, which was always a good place to land if you didn't want a large fight.
We can't wait to see what's under all these trees.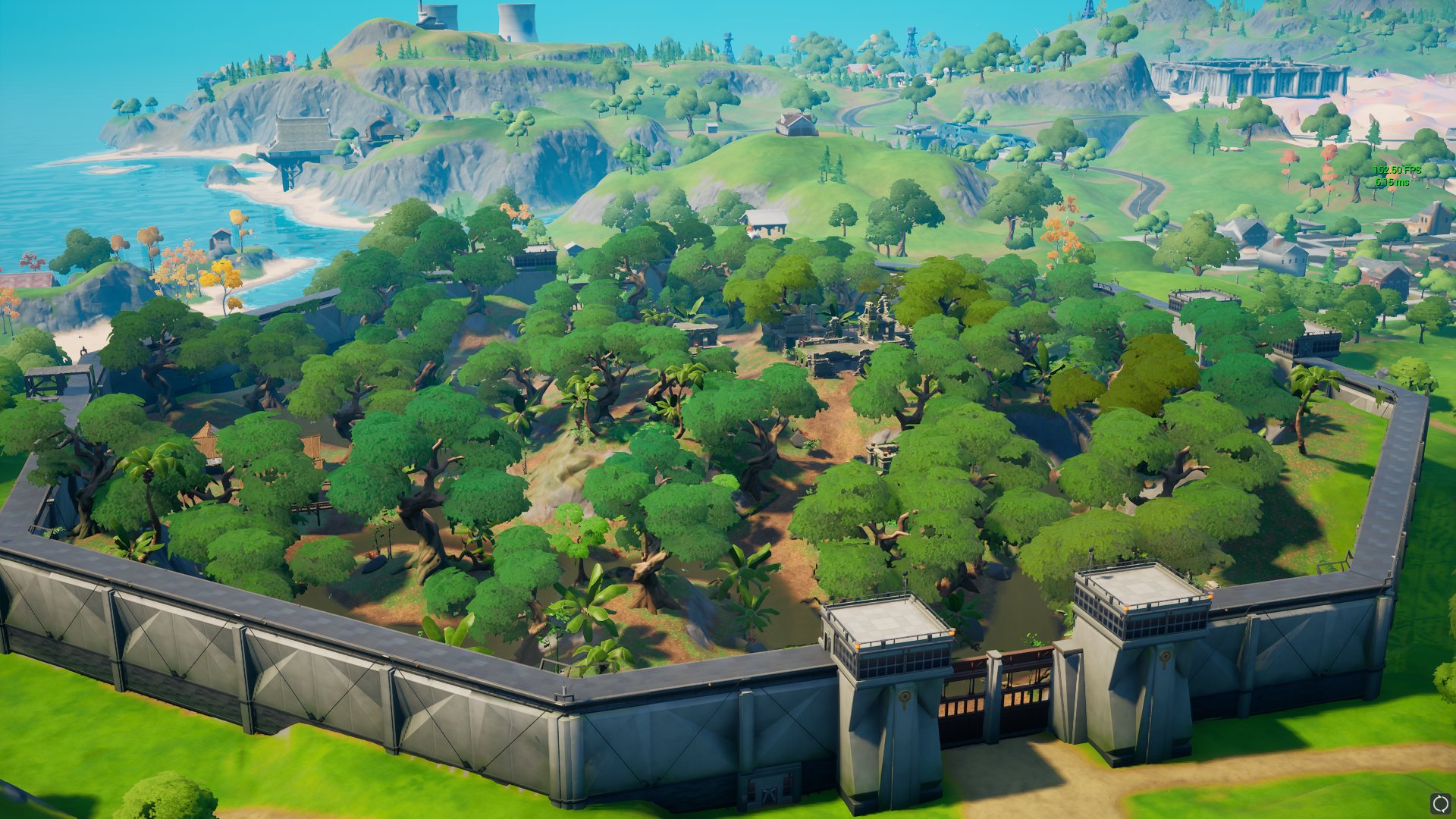 Colossal Coliseum
Colossal Coliseum is going to be a tough place to fight. You won't want to get caught in the middle with enemies on the sides.
We expect this to be another hot drop for players in Season 5. It is, after all, a coliseum.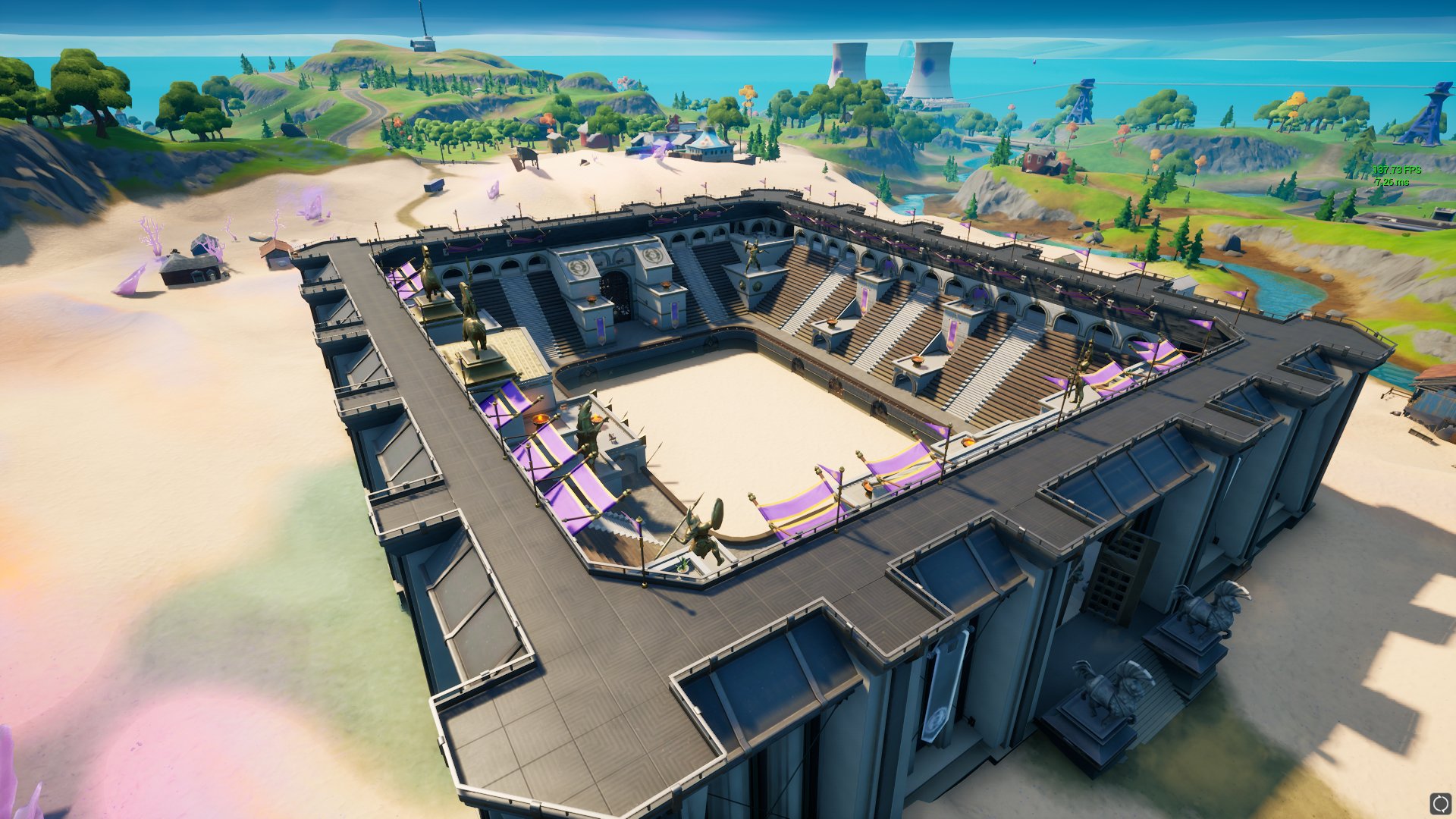 Hunter's Haven
Hunter's Haven seems like a smaller version of Misty Meadows or Lazy Lake, but we'll have to see. This is a perfect place for a new location, though, right in the previously vacant center of the island.
We're not as excited about Hunter's Haven as we are about some of the other locations around the map, but we'll check it out. It could end up being our favorite.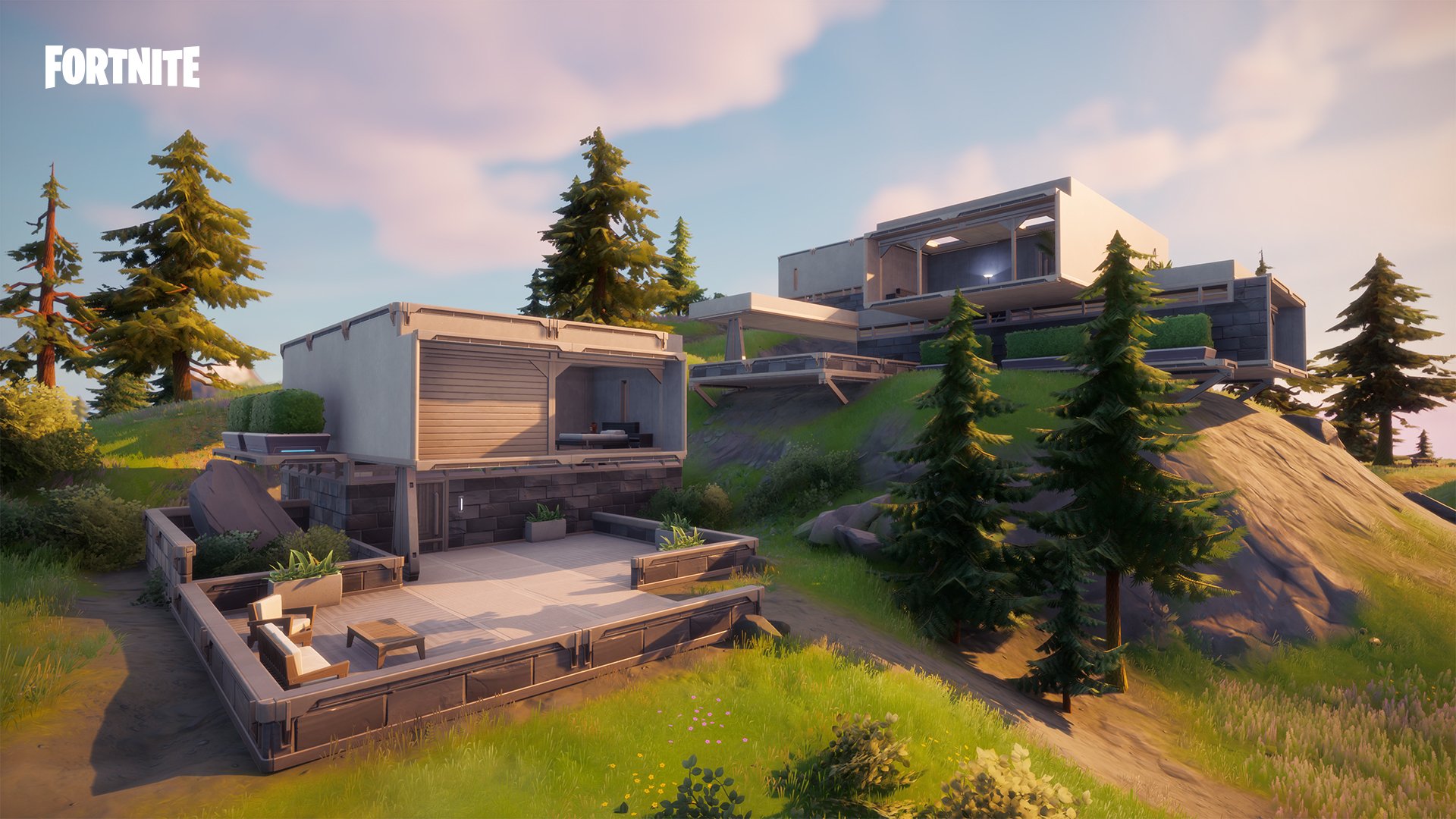 The Zero Point
The Zero Point has returned – this time, significantly smaller than we remember it. Of course, this might not be its final form…
The area surrounding the Zero Point appears to be a no man's land. It will be interesting to see if this orb causes a low-gravity effect like the last one did. For now, it looks like Epic replaced a spice drop spot with an empty area – not always a bad thing.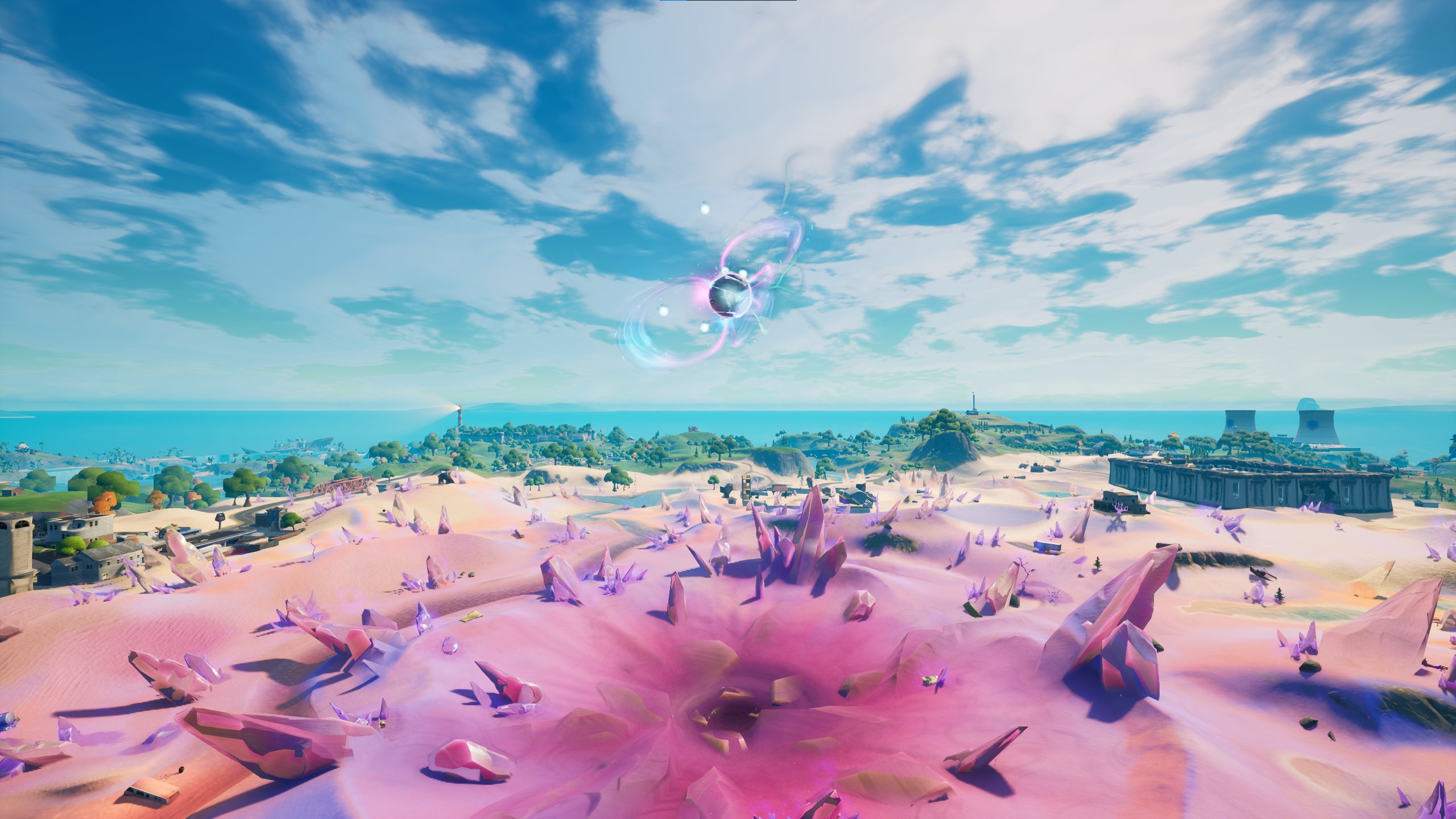 Of course, there are a ton of other, smaller POIs that aren't included on this list. You'll have to dive in and find them with the rest of us.
We'll see you in Salty Towers. It's going to be a bloodbath. Good luck out there.
Fortnite Season 5 'Zero Point' Battle Pass first look
Fortnite Season 5 is here. Take a look at all of the Battle Pass cosmetics included in the new season.
Fortnite Season 5 is here. Take a first look at the new Battle Pass before loading in.
Zero Point – the Fortnite Season 5 Battle Pass – has finally come to the game. This is shaping up to be the best Fortnite season in recent memory, and we haven't even played it yet.
The new Battle Pass hasn't been officially released at the time of writing, but we have a trailer, and a full list of skin sets to explore. Let's take a look.
Fortnite Season 5 Battle Pass Cosmetics
The Fortnite Season 5 Battle Pass brings bounty hunters from all kinds of different realities. Yes, this includes The Mandalorian from the Disney+ series and makes sense relating to the recent Fortnite X Disney+ promotion.
Here are all of the skin sets included in the Season 5 Battle Pass.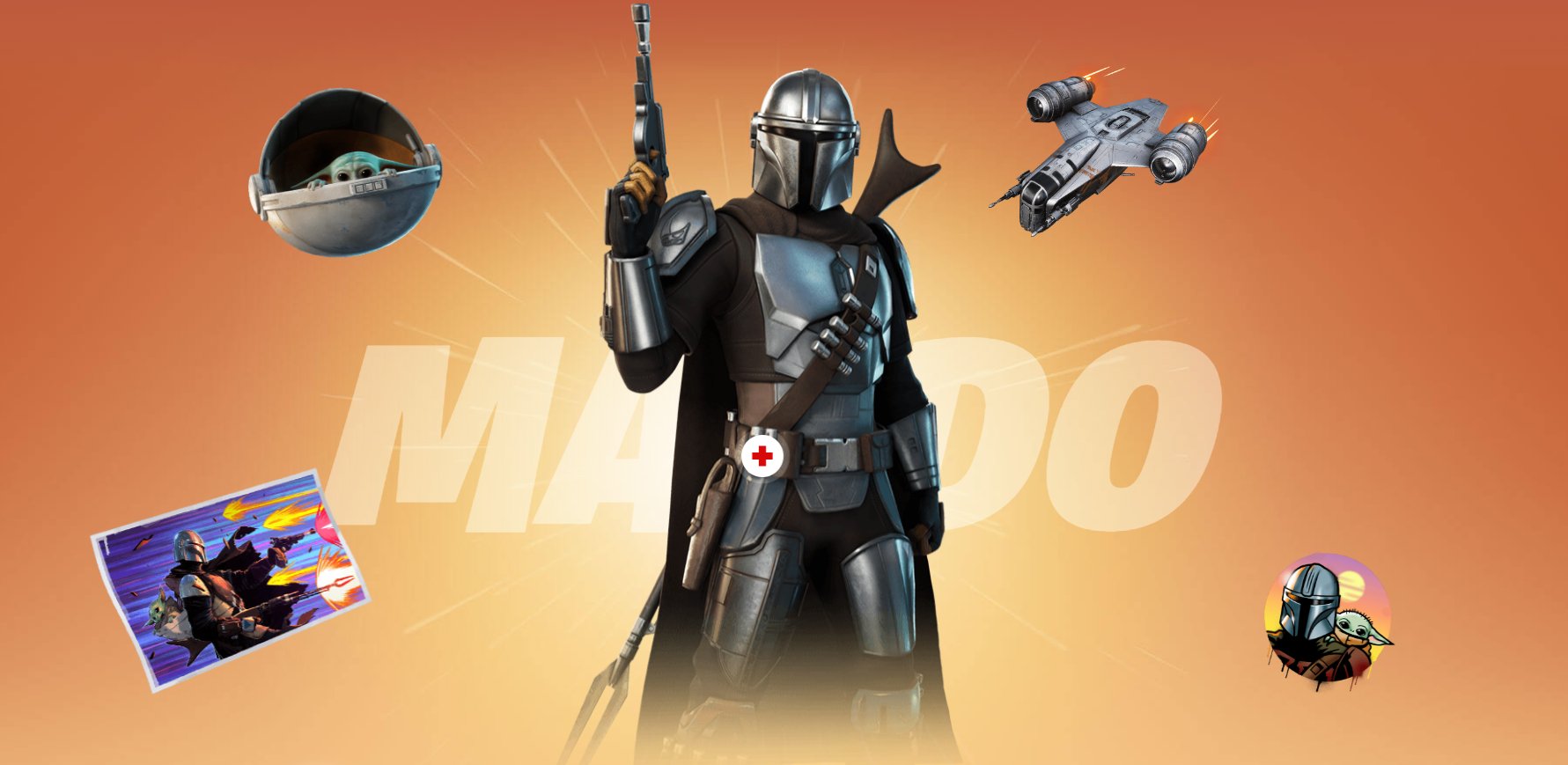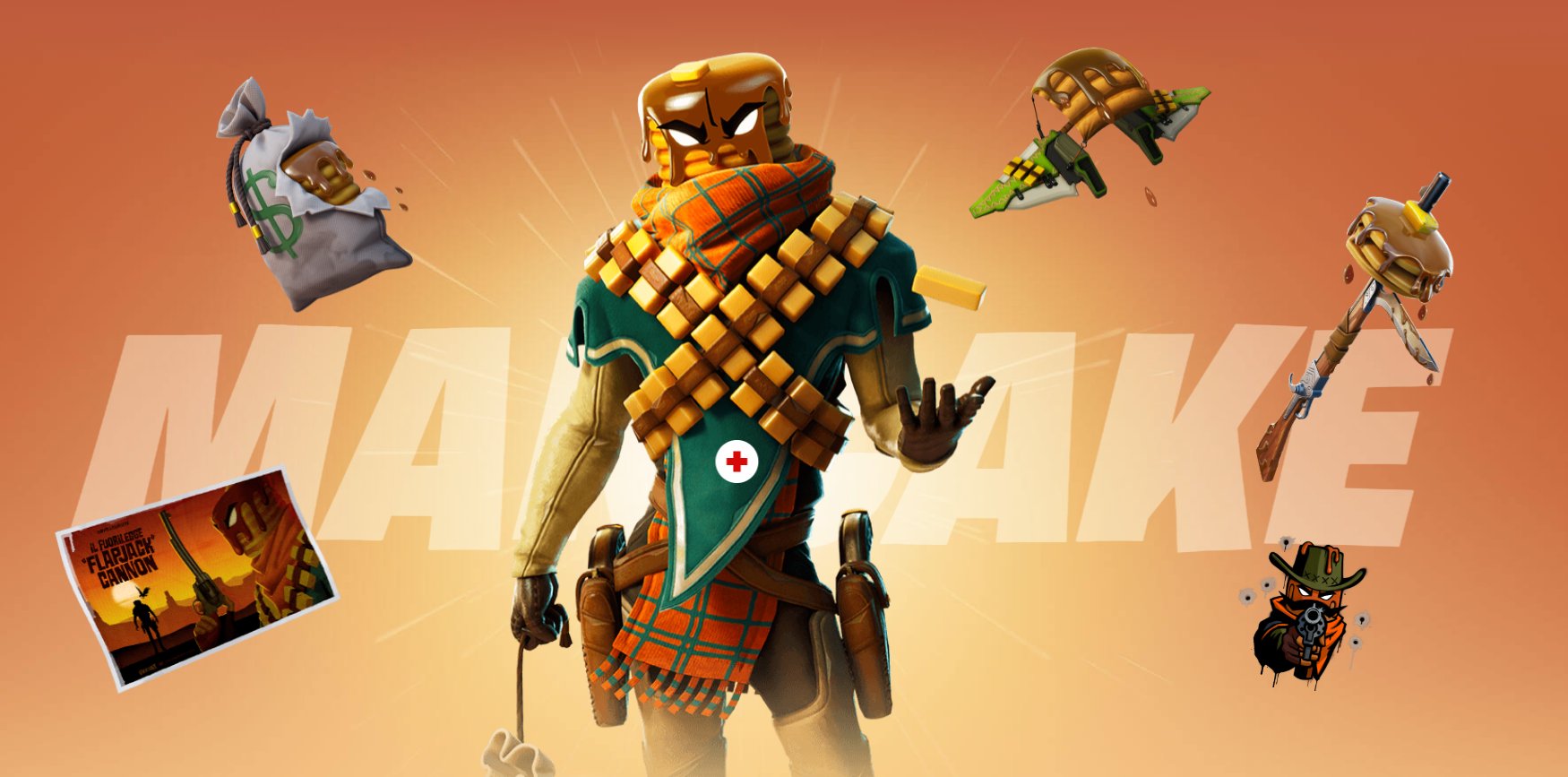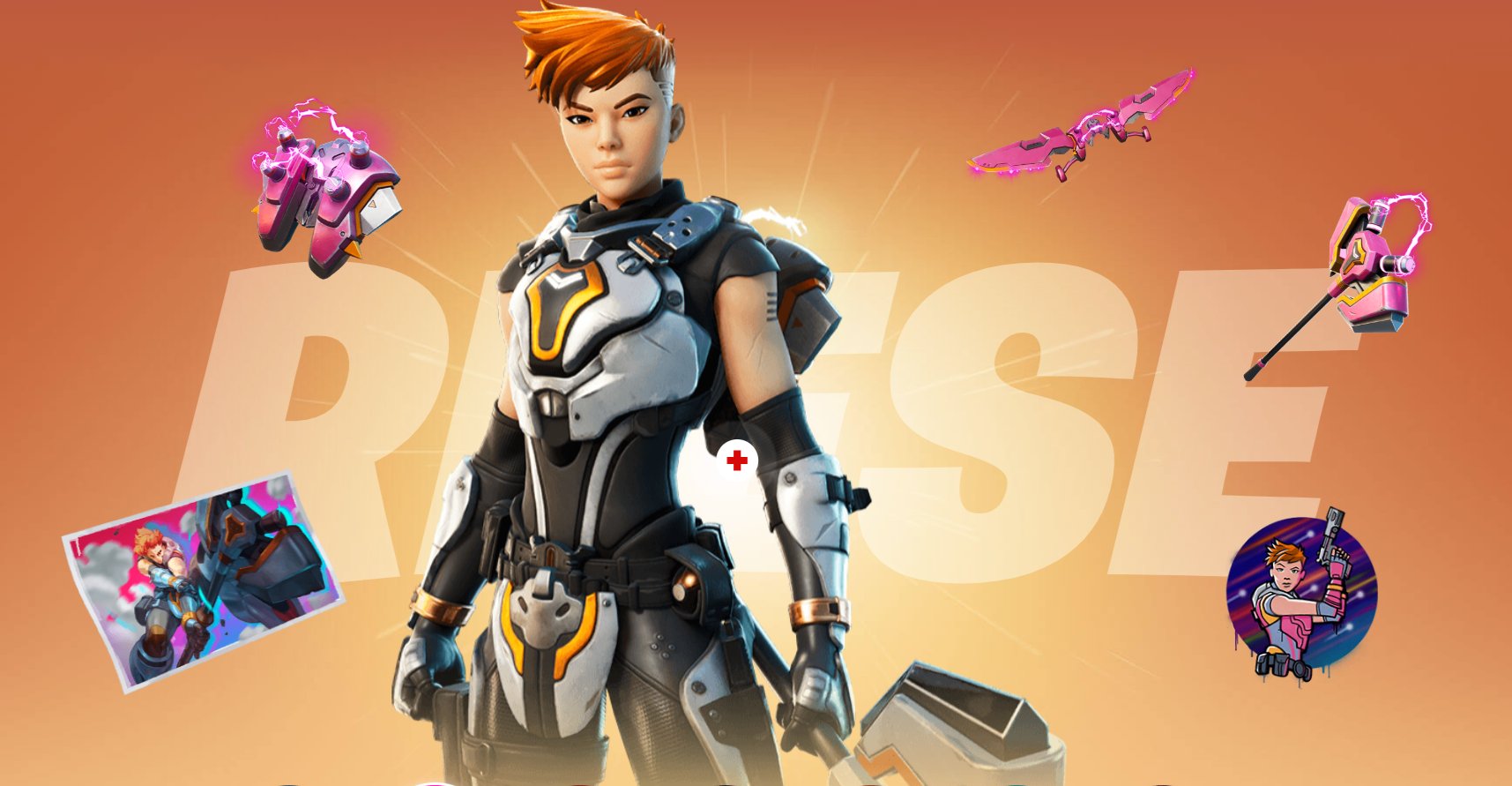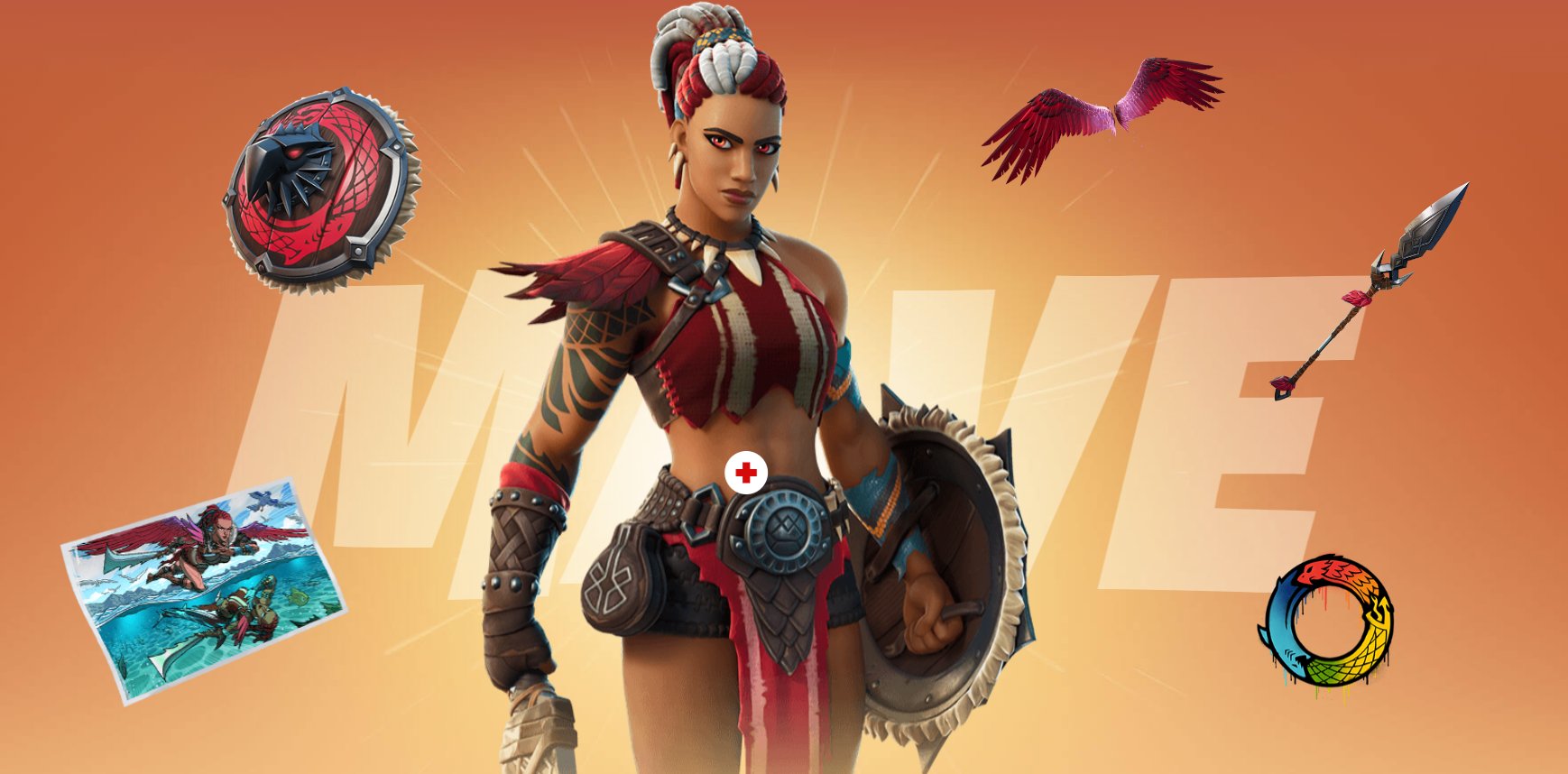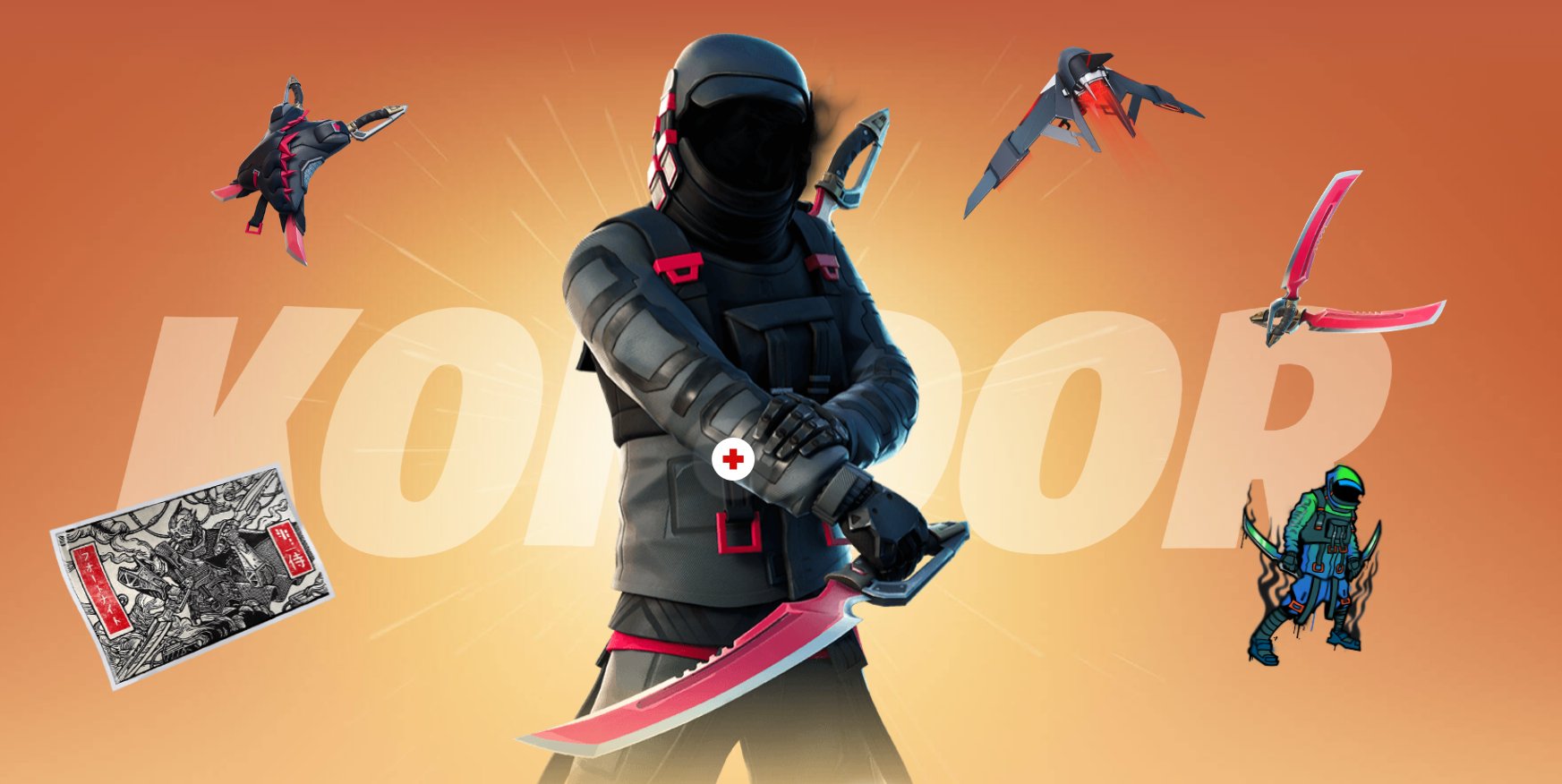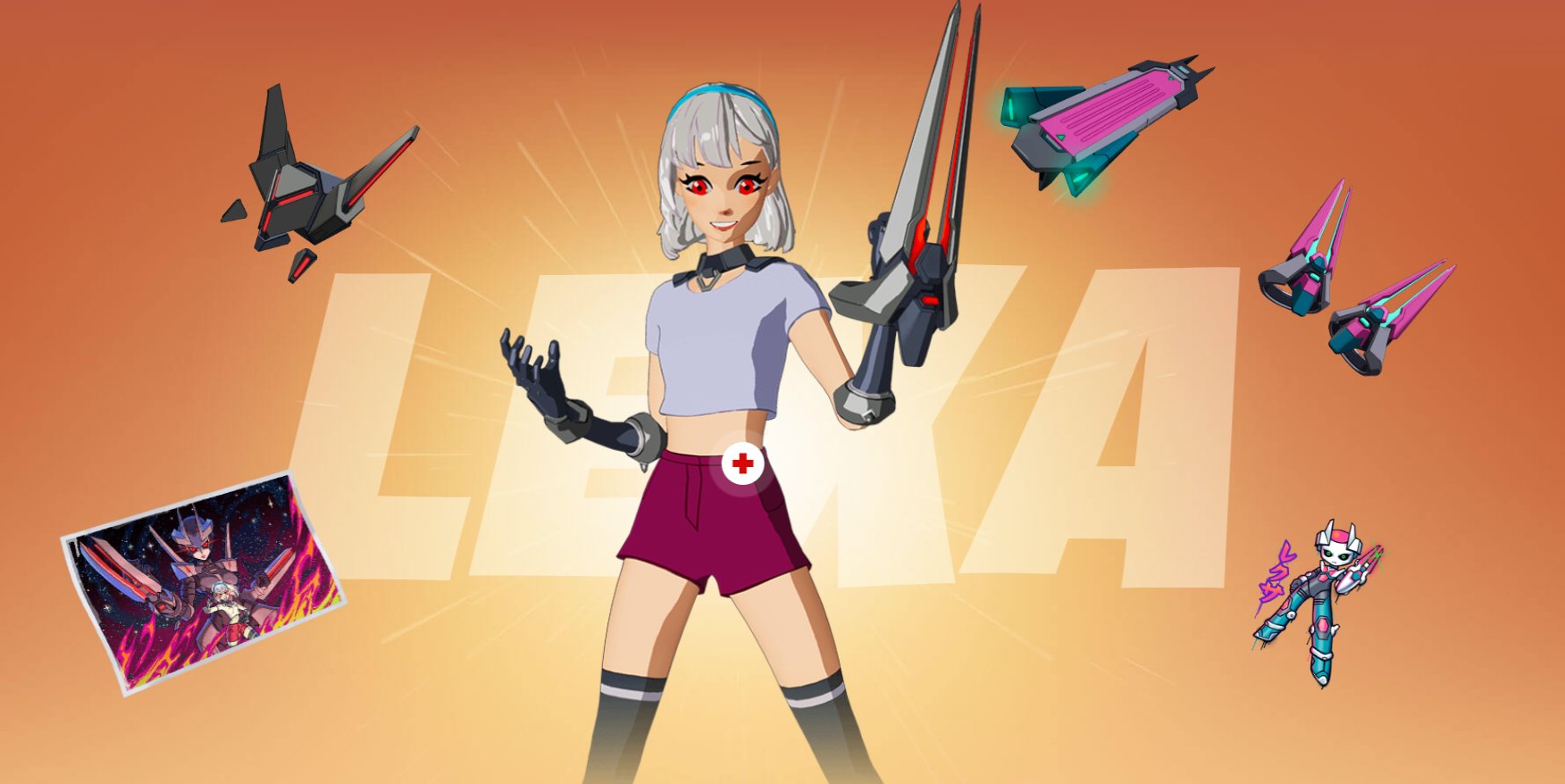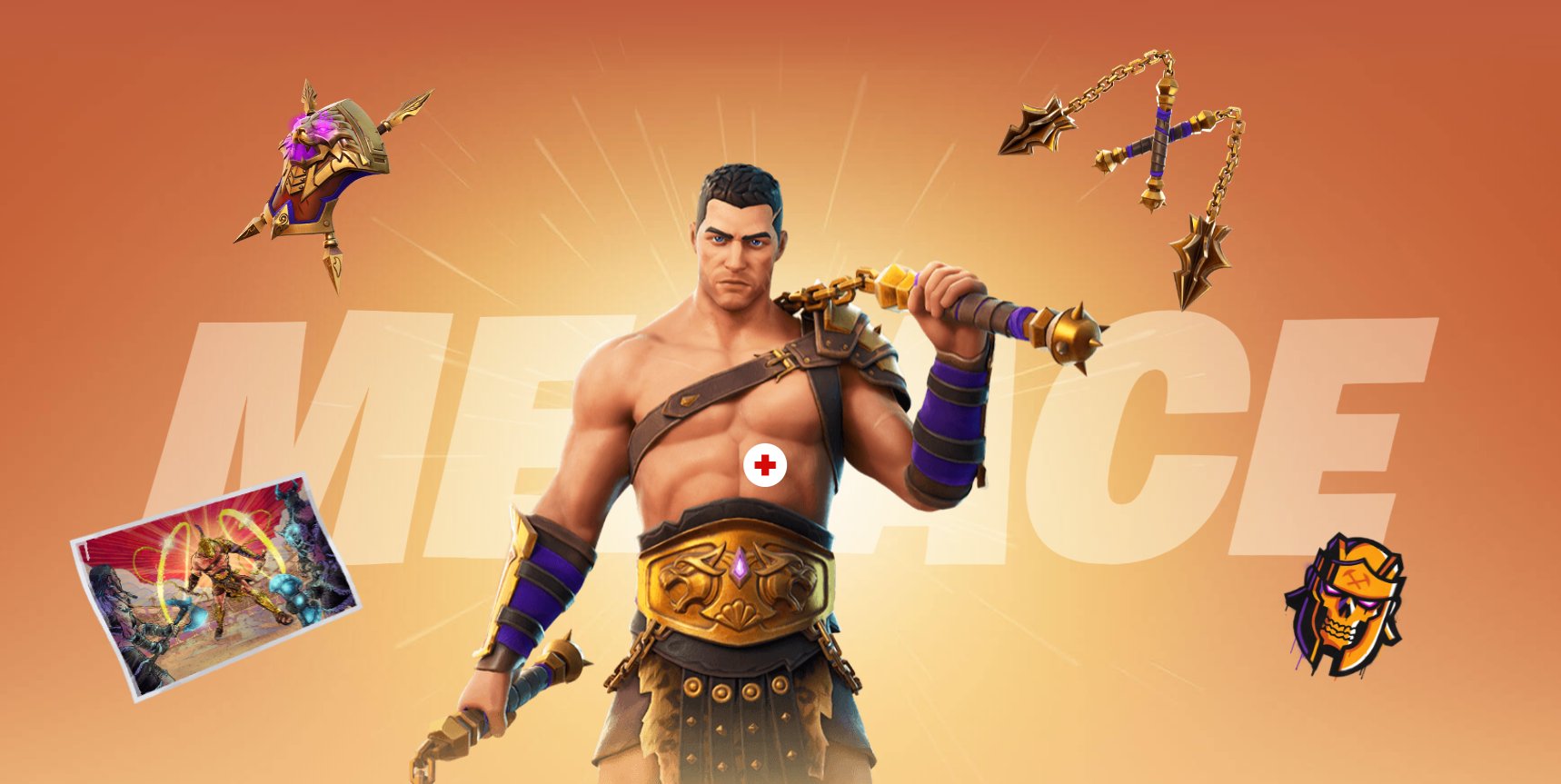 We're excited to jump in and start unlocking these characters. Now, to see what kind of crazy challenges Epic have us doing, this season.
When does Fortnite Season 5 start? Downtime, leaks & more
Fortnite Season 5 is right around the corner. Here's everything you need to know about when it starts and what it will include.
Fortnite Season 4 is almost over. Here's everything you need to know about the upcoming Fortnite season.
Following the Galactus event, the Fortnite servers went down as players entered into a small, "second black hole." Thankfully, there's a timer on this one, and we know how long we have to wait.
Ahead, we'll give you all of the information we have about the new season, including the start time, leaks, and more.
Fortnite Season 5 Start time
Fortnite Season 5 is only hours away. Initially, when the event ended, we had a seven-hour countdown to the next season.
This proved too good to be true. A few hours later, the countdown shifted to ten hours, putting the start time of Season 5 at 4 AM EST – four hours after the scheduled downtime that Epic announced later in the evening. The initial countdown seemed to be counting to the downtime, not the actual start time.
What to expect
We're getting more and more information as the hours pass. At the time of writing, we've heard two teasers that presumably relate to some new Battle Pass characters and, likely, new bosses.
Last week, the Epic Games store accidentally updated their game icon, and some players were able to catch a glimpse of the new screen. Here, we saw some new characters along with The Mandalorian and Baby Yoda – two characters that have been teased in some of the official Fortnite Season 5 content
For now, the Fortnite Season 5 theme doesn't seem to be entirely focused on Star Wars, although there's a chance that we were transported into a Star Wars-based reality.
We expect the map to be considerably different this season – if not an entirely different template. As always, we'll have to wait and see what happens when the new game goes live.
Make sure to follow us on Twitter @FortniteINTEL to stay updated on all of the latest Season 5 information.