FaZe Clan's Nate Hill talks about competitive pressure in Reddit AMA
One of FaZe Clan's star Fortnite players, Nate Hill, stopped by the FortniteCompetitive Reddit to give an AMA on May 14. Here's a recap!
Nate Hill signed to FaZe Clan's Fortnite Battle Royale roster in August 2018, and since then has gone on to reach the title of fifth highest-earning Fortnite player in the world.
The model turned esports pro has been through some up and downs since he started to compete about a year ago, but that hasn't stopped his drive to win.
On May 14, Nate Hill dropped by the FortniteCompetitive subreddit to answer some questions for fans regarding competing professionally, the Fortnite World Cup, and more.
We compiled the best answers from the AMA for you. If you want to read the entire thread, you can do so here.
World Cup pressure
Q: "How do/did you deal with the pressure of being one of the highest professional Fortnite comp players? Especially with attempting to qualify for the World Cup (congrats btw!!! Proud of you bro!)"
NH: "Now that I've qualified I feel an immense relief of pressure going forward to worlds. I've always felt like an underdog in peoples eyes so I never really felt pressure to perform for anybody but myself. That and I was winning, alot. The first Competitive Tourney I ever played in (Ninja Chicago I won with Funk) and from there placed highly in basically every tournament and major tournament (#4 Pax and #2 Twitchcon) until fall skirmish ended. It was the last tournament to use the 3000 mat Meta. After that everything changed, and I admit I was slow to adapt to the 1500 mat meta. I adapted to every other change basically instantly, but this was a completely different game. Not only did we get 1500 mats, but were punished by planes, quad launchers, deagle/rpg. The list goes on. I started to lose love for the game and was under performing in the 3 tournaments after TC and then felt pressure from myself to change something or get left behind. I learned different timings and places to take fights that may refresh your mat count and coupled with countless hours of practice, I was able to qualify for the world cup and regain confidence. The best way to deal with the pressure is having a copious amount of practice to fall back on. Remember its just a game and everyone else is feeling it too. The person who recognizes that, will usually be the victor."
Dealing with negative feedback
Q: "There was a lot of negative backlash from the community, mainly trolls and younger kids. But it had to have taken a toll on you mentally, I know this watching you as a sub on your stream, it was not easy for you. My question is, how did you, and Funkbomb, handle the issue when facing so much negativity and hate for so long? I actually quite admire you for this reason and wish you best success in the WC :)"
NH: "The days after getting banned from the Skirmish were some of the lowest In my life. I've been through stuff like this before as well. I was wrongly Dq'd from a golf tournament that could have changed my entire life. I moved my ball marker on the green so my opponent could putt through my line, rushed to the bathroom to take a #2 as I was about to give birth on the green and when I came back forgot to replace my ball marker 2 inches to the right and sank my birdie putt. Now In the PGA its a two-shot penalty which would have been fine and I would have advanced to the next round, but for some reason, in a PA high school tournament, I was disqualified from something I worked my ass off to get to. Now cut to Fall Skirmish, Funk makes an unintentional mistake and we both get held over the fire for it. Deep down I know we didn't do anything wrong, but yet again I have to face the consequences and yet again lose something I love. I lost viewers, subs, every comment on my socials, YouTube, Twitter were all damning. It was really hard to see thousands of people who don't even know you try to rip apart a career you love and just barely started. I think we knew that at some point it would die down and the people who actually looked into what happened would be completely on our side. I was lucky enough to have good people around my life and community on Twitch that helped me through it as well, so thank them for that."
Financial stability
Q: "Did you have financial help from your family or did you work full time to support yourself while gaming? Assuming you were 23 years old when Fortnite came out, I would assume you lived on your own with many bills. How did you manage to game while supporting yourself? I feel this is a big issue that most young gamers run in to, when considering gaming full time, and balancing the reality of finances. I know many people who are very good gamers, who could probably go full-time if they were able to, but are limited with the fact that they need to work to pay the bills, any advice for serious gamers in similar situations?"
NH: "I worked full time as a model and did everything I could to do it on my own. There were times when I thought maybe I'd have to get another real job to keep paying rent. One month had to borrow $500 from my roommate to pay it. That was the month of the Ninja Chicago tourney. I didn't know where my next check was coming from and basically invested everything into winning that. If I didn't, I don't know where I would have got the money to pay my bills. Now, this is a horrible way to live, I do believe in following your dreams and taking risks to succeed, but I don't think its the best path to take. If you want to do something like gaming, it is a gamble. Coming from a poker player, you need to save up a bankroll to allow yourself enough time to pursue your dream full time. Money doesn't buy happiness, but can buy opportunity."
Meeting the duo of a lifetime
Q: "How did you meet Funk, and what's it like being the oldest duo qualified so far?"
NH: "He killed me in a random game way back in season 2 or something, and I remembered the name as I saw it pop up in low money tourneys we were both playing in. I randomly was on Ninjas stream one day and heard him talk about this tourney in Chicago he will be hosting. I was so upset I didn't hear of the Vegas one I had to get into this one. I was lucky enough to get 2 tickets right away and from there I needed to find a duo. I had friends I played with, but they weren't quite on that next level, so I had to try out people. I reached out to him told him of the tourney and learned he lived in Chicago. Once we started playing and stomping pub duo games (our only practice) it was a no brainer he was the guy. Honestly being the oldest duo at 24 and 23 feels pretty cool haha. I like representing the old dudes, and reminding everyone we can hang with the younger prodigies."
Nate Hill and FunkBomb qualified for the Fortnite World Cup as a duo, and will be fighting for a slice of the $30 million prize pool from July 26 to July 28.
How to make an underwater map work in Fortnite Season 3
"SpongeBob physics" might be the only way that an underwater map will work in Fortnite Season 3.
Fortnite Season 3 is just over a week away, and rumors are swirling about what it will bring. It seems to be all but confirmed that a flood will overtake the map, which has fans equally exciting and worried.
An underwater map could be amazing or it could be awful. Swimming in Fortnite is notoriously inconsistent and annoying. All-water zones are the worst, and we can't imagine a map that's entirely comprised of the water physics from Seasons 1 and 2.
A Fortnite map that's entirely underwater and forces players to swim all of the time would likely be a disaster. It would change the game far too much, and most players would probably be turned off after a couple of weeks – not to mention all of the bugs that would likely arise from this mechanic.
That's why we're predicting something different. We saw a post on Reddit from u/JjGuyy0 that perfectly illustrates what we think will happen when Season 3 comes out.
Instead of swimming and floating under the water, we're predicting what JjGuyy0 calls, "SpongeBob physics." Even if the crossover doesn't happen, his presence can be felt through the gameplay.
What we mean by this is that players won't float. Instead, the underwater part of the map will act like the normal map – as is the case in SpongeBob. Players will sink to the bottom and use new water-based vehicles to move around.
We heard rumors about a shark vehicle, but the specifics from JjGuyy0 are only speculation. The mechanics of the islands make sense, however, and we expect to see something similar to what u/JjGuyy0 has proposed.
In our opinion, "SpongeBob physics" is the only way to make an underwater Fortnite map work. It will change little other than the aesthetics of the map, which will be a perfect breath of fresh air for the community. Let's hope that we're right.
Fortnite Season 3 leaked teaser finally reveals map flood
It looks like the leaked Fortnite Season 3 map flood is going to happen.
Epic Games have kept their cards firmly close to their chest during the course of the current season, dropping small hints about a water theme in Season 2 with puddles appearing and the likes, but nothing concrete.
That, and the fact that several swimming animations have been leaked by data miners.
Anyway, those looking for something that explicitly tells us that the map is going to be taken over by water might well have got their wish, as the PlayStation Store appears to have revealed the next game icon.
As seen below, in the top left corner, the bus that usually drops us all off high into the sky is actually right next to the water – suggesting sea levels will soon rise in-game. The teaser can be seen on this page, at the time of writing.
Clearly, that's going to bring some sweeping map changes as well – you would think.
Some players have even taken a different view on the situation, since the leak surfaced, suggesting that a crossover between the battle royale game and Bikini Bottom – from the Spongebob Squarepants series – might be on the cards.
Whether or not that comes to fruition remains to be seen, but we know one thing for sure. Things are about to be given a serious shakeup, if this leak is anything to go off.
Fortnite leaks point to underwater swimming coming in Season 3
Swimming underwater may be a permanent feature coming to Fortnite Season 3.
Early leaks of underwater swimming in Fortnite came to the game files several patches ago. Naturally, this led to the assumption that we'd be able to dive underwater in future Fortnite seasons.
These hopes were dashed when the Astronomical event happened. We swam underwater during this event, and most fans assumed that this would be the bulk of our undersea travel.
A couple of updates later, in v12.61, we saw the ability to swim underwater updated, yet again. When you combine this with the unconfirmed leaks covering Season 3, all signs are pointing to the ability to swim underwater in the next Fortnite Season.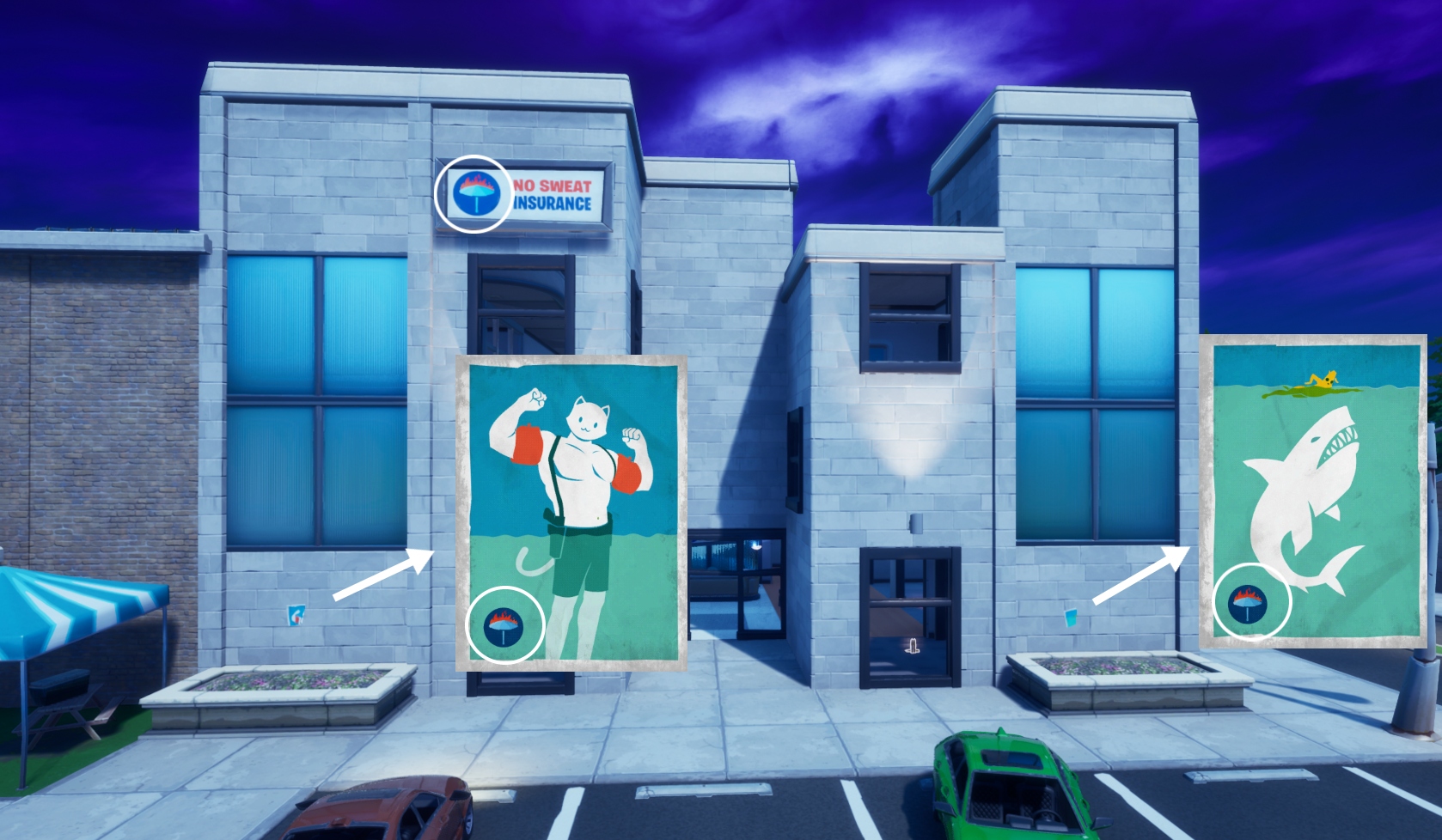 Several data miners covered the new strings in the game files. After a bit of digging, they came up with the animation, itself.
As you can see from FortTory's tweet, this animation is different from the normal swimming animation. You can dive, swim, and float in place while underwater.
There are still a ton of questions to be answered on this front. Will we able to swim underwater indefinitely or will we have an oxygen meter? Will this only be allowed on certain areas of the map? Does this mean we're getting an underwater POI?
Underwater swimming has always been a difficult concept in gaming. Unfortunately, it could lead to a host of bugs and issues if there are some blind spots in development. Let's hope for the best, though, and trust Epic to get it right.