The previously-leaked Spy Games event and Operation: Dropzone LTM are now live. Take a look at everything you need to know.
The mysterious terminal in the Battle Pass tab is now active, bringing us the Spy Games event and the Operation: Dropzone LTM. The rules and purpose of the event are a bit unclear at first glance but are simple enough once you play around with them.
Your goal – for the duration of the event – is to unlock different tech in the Spy Games terminal. Both the Ghost and Shadow alliances have different tech that you can use, so you'll want to rank up both of your factions.
To start, you'll have simple weapons like the Pump Shotgun and SMG. These also come with perks like the ability to upgrade your weapon rarity and move faster while crouching.
The Operation: Dropzone LTM, itself, is a version of Team Rumble without the looting. You start in a small circle and battle it out to reach 150 eliminations.
Throughout the match, supply crates – in the form of safes – will spawn around the map and allow your team to upgrade their tech. You can use one of three techs that you've unlocked – they will all be simple, for now.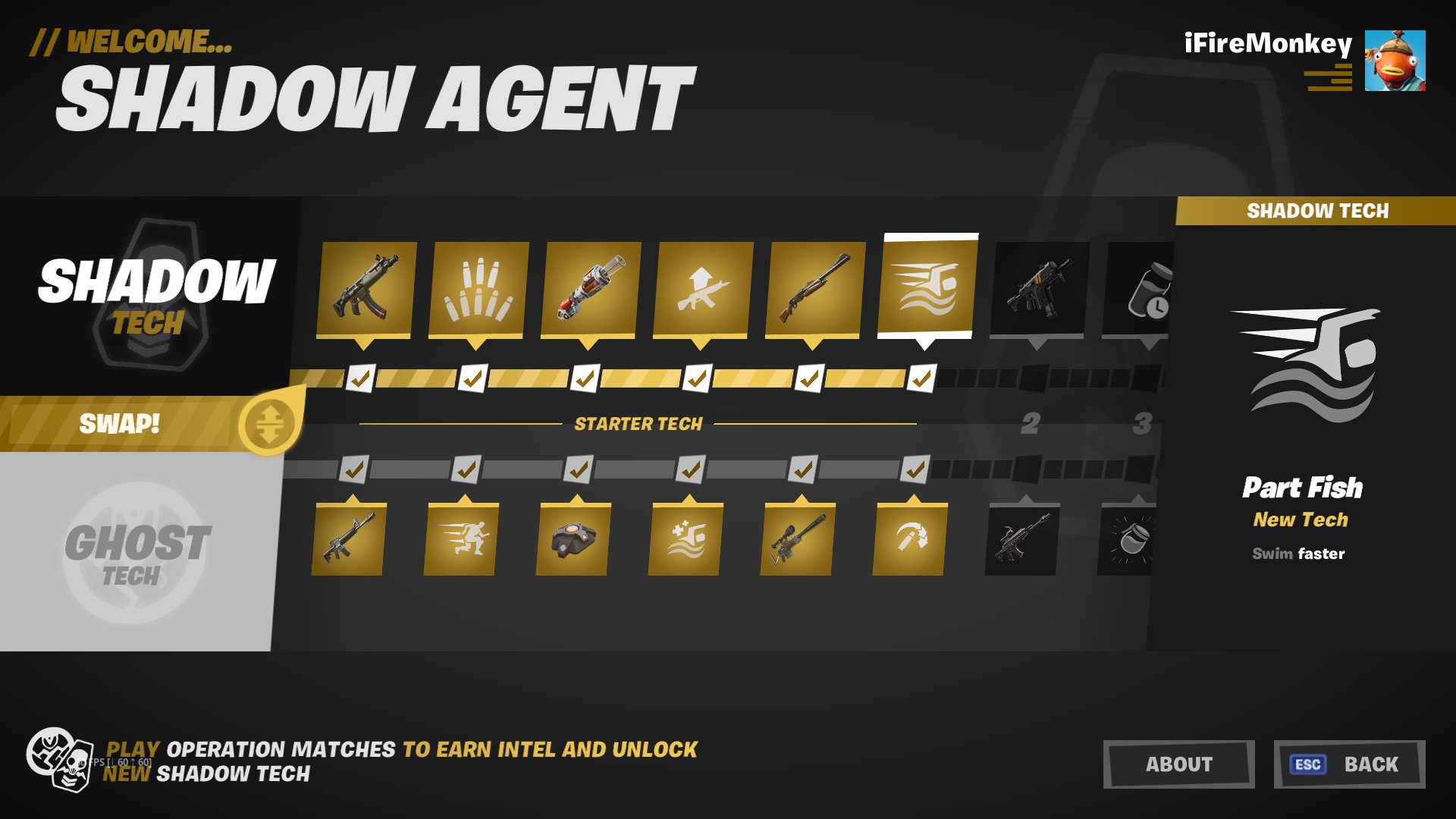 Many players assumed that this would be a 'Faction War,' where one faction wins out over the other. The goal of the event appears to involve unlocking as much personal tech as you can, so you'll want to switch between factions.
This LTM also gives us some clarity about the Slug Shotgun and the new Scoped AR. These are unlockable tech in the Spy Games event. We may not see them in the base Fortnite game again.
The same is likely true about Clingers, Chug Splashes, and the Shield Bubble. You can already unlock the Chug Splashes as part of your Ghost tech, so the other items that were updated are probably coming in the future.
Operation: Dropzone is probably only the first of many LTMS that will be introduced to the Spy Games event.
Dropzone is a decently entertaining LTM, but we'll have to see how many people stick with it. There have already been some bugs with the mode – one game had me constantly spawning in the storm – but these will get ironed out.
Let us know what you think about the mode in the comments.