Every Fortnite Battle Pass Skin rated from best to worst
We are now in the ninth season of Fortnite and each Season has brought a stash of new exclusive Outfits to the game. We'd like to share our opinions on which are the best and which are the absolute worst.
Epic Games could not have imagined the immense success that Fortnite would achieve. In fact, at first, the whole game's launch seemed like a failure. Of course, that all changed with the release of the Battle Royale mode.
As the BR experience developed, Epic decided to start adding 'Seasons' and 'Outfits' to the mix. As it turns out, we all loved the idea and couldn't stop buying these artistic wonders since.
Now, we want to take a look at the Battle Pass Outfits specifically and give the a proper ranking. You might not agree with every placement, but the list is still a great trip down memory lane! Let's start…there's a lot of them.
There are 56 Fortnite Battle Pass skins in total as of Season 9. (Images are courtesy of ProGameGuides).
Top 10 Seasonal Battle Pass Outfits
10. Calamity – Season 6 Battle Pass
Calamity marked a bit of an evolution of Fortnite Battle Skins. Styles were just becoming a staple and Calamity had many more than other skins. Along with the Western themes and dynamic cloak mechanics, we had to include her in the Top 10.
9. Bunker Jonesy – Season 9 Battle Pass
Bunker Jonesy gets onto our Top 10 due to two reasons. One, the slightly comical art design. And two, his progressive role in the Fortnite story. Lore isn't the main part of Fortnite, but the background story has already interested us. Jonesy embodies the player on their journey through the world.
8. Rox – Season 9 Battle Pass
Rox is a recent outfit added in Season 9's Battle Pass. The striking visual design of the neo-futuristic garments matches well with the Season's themes. It may just be the hype for Cyberpunk 2077 talking, but Rox rocks!
7. Demi – Season 9 Battle Pass
While the model for Demi has been used in the past, the design of this Season 9 outfit is superb. While the other skins show the obvious and eccentric sides of the future, Demi displays the less flamboyant. The robotic arm cleanly compliments the rest of her and the headset brings a nice touch as well. You can see the inspiration from Ada Wong too.
6. Ice King – Season 7 Battle Pass
Season 7's iceberg changed Fortnite's landscape forever and we still fear the Ice King's wrath. Speaking of inspiration from other franchises, it's safe to say that the art designer has played a bit of World of Warcraft. Who would win in a fight, the Ice King or the Lich King?
5. Rook – Season 5 Battle Pass
While many of the entries on this list come from criminal or 'evil' background, Rook's a straight shooter. Desk duty wasn't the life she'd expected, so she decided to jump into field work. The shotgun shells signal that she's ready for a fight!
4. The Reaper – Season 3 Battle Pass
No matter what Donald Mustard might say, The Reaper IS John Wick. When the skin released in Season 3, many players simply bought the whole Battle Pass just to play him day one. The black on black on slate black design looks perfect for 'sweaty' players.
3. Ember – Season 8 Battle Pass
The second we saw an elf in Fortnite, we had to have it. An elf that controls the power of fire with her hands? Yeah, that's worth the price. The contrasting color of her dark skin and white hair make for a intense character with depth.
2. Black Knight – Season 2 Battle Pass
Ok, the Black Knight is not the most intricate skin ever released, but he was a sign of things to come. In Season 2, when you saw a Black Knight, you knew the player wasn't playing around. The red glow, the accents on his chest, and the medieval style all combine into a masterwork.
1. Lynx – Season 7 Battle Pass
Lynx had to be our number 1 pick for several reasons. First, the Outfit has dramatically different looks between the early and late Stages. Second, the sleek body armor of the Fortnite's Black Panther looks incredibly clean and meticulously designed. When you play as Lynx, you actually feel like you gain a newfound ability to traverse fights with deadly grace.
Battle Pass Outfits Ranks 11-56
11. Sun Strider – Season 5
12. Omega – Season 4
13. Dusk – Season 6
14. Drift – Season 5
15. Elite Agent – Season 3
16. Ragnarok – Season 5
17. DJ Yonder – Season 6
18. Valor – Season 4
19. Fable – Season 6
20. Powder – Season 7
21. Peely – Season 8
22. Hybrid – Season 8
23. Dark Voyager – Season 3
24. Carbide – Season 4
25. Redline – Season 5
26. Zenith – Season 7
27. Teknique – Season 4
28. Blackheart – Season 8
29. Vega – Season 9
30. Dire – Season 6
31. Master Key – Season 8
32. Blue Squire – Season 2
33. A.I.M. – Season 6
34. Royale Knight – Season 2
35. The Prisoner – Season 7
36. Sidewinder – Season 8
37. Luxe – Season 8
38. Vendetta – Season 9
40. Rust Lord – Season 3
41. Trog – Season 7
42. Enforcer – Season 5
43. Sparkle Specialist – Season 2
44. Zoey – Season 4
45. Huntress – Season 5
46. Mission Specialist – Season 3
47. Moonwalker – Season 3
48. Onesie – Season 7
49. The Visitor – Season 4
50. Squad Leader – Season 4
51. Sledgehammer – Season 5
52. Battlehawk – Season 4
53. Sentinel – Season 9
54. Giddy-Up – Season 6
55. Sgt. Winter – Season 7
56. Nightshade – Season 6
How to make an underwater map work in Fortnite Season 3
"SpongeBob physics" might be the only way that an underwater map will work in Fortnite Season 3.
Fortnite Season 3 is just over a week away, and rumors are swirling about what it will bring. It seems to be all but confirmed that a flood will overtake the map, which has fans equally exciting and worried.
An underwater map could be amazing or it could be awful. Swimming in Fortnite is notoriously inconsistent and annoying. All-water zones are the worst, and we can't imagine a map that's entirely comprised of the water physics from Seasons 1 and 2.
A Fortnite map that's entirely underwater and forces players to swim all of the time would likely be a disaster. It would change the game far too much, and most players would probably be turned off after a couple of weeks – not to mention all of the bugs that would likely arise from this mechanic.
That's why we're predicting something different. We saw a post on Reddit from u/JjGuyy0 that perfectly illustrates what we think will happen when Season 3 comes out.
Instead of swimming and floating under the water, we're predicting what JjGuyy0 calls, "SpongeBob physics." Even if the crossover doesn't happen, his presence can be felt through the gameplay.
What we mean by this is that players won't float. Instead, the underwater part of the map will act like the normal map – as is the case in SpongeBob. Players will sink to the bottom and use new water-based vehicles to move around.
We heard rumors about a shark vehicle, but the specifics from JjGuyy0 are only speculation. The mechanics of the islands make sense, however, and we expect to see something similar to what u/JjGuyy0 has proposed.
In our opinion, "SpongeBob physics" is the only way to make an underwater Fortnite map work. It will change little other than the aesthetics of the map, which will be a perfect breath of fresh air for the community. Let's hope that we're right.
Fortnite Season 3 leaked teaser finally reveals map flood
It looks like the leaked Fortnite Season 3 map flood is going to happen.
Epic Games have kept their cards firmly close to their chest during the course of the current season, dropping small hints about a water theme in Season 2 with puddles appearing and the likes, but nothing concrete.
That, and the fact that several swimming animations have been leaked by data miners.
Anyway, those looking for something that explicitly tells us that the map is going to be taken over by water might well have got their wish, as the PlayStation Store appears to have revealed the next game icon.
As seen below, in the top left corner, the bus that usually drops us all off high into the sky is actually right next to the water – suggesting sea levels will soon rise in-game. The teaser can be seen on this page, at the time of writing.
Clearly, that's going to bring some sweeping map changes as well – you would think.
Some players have even taken a different view on the situation, since the leak surfaced, suggesting that a crossover between the battle royale game and Bikini Bottom – from the Spongebob Squarepants series – might be on the cards.
Whether or not that comes to fruition remains to be seen, but we know one thing for sure. Things are about to be given a serious shakeup, if this leak is anything to go off.
Fortnite leaks point to underwater swimming coming in Season 3
Swimming underwater may be a permanent feature coming to Fortnite Season 3.
Early leaks of underwater swimming in Fortnite came to the game files several patches ago. Naturally, this led to the assumption that we'd be able to dive underwater in future Fortnite seasons.
These hopes were dashed when the Astronomical event happened. We swam underwater during this event, and most fans assumed that this would be the bulk of our undersea travel.
A couple of updates later, in v12.61, we saw the ability to swim underwater updated, yet again. When you combine this with the unconfirmed leaks covering Season 3, all signs are pointing to the ability to swim underwater in the next Fortnite Season.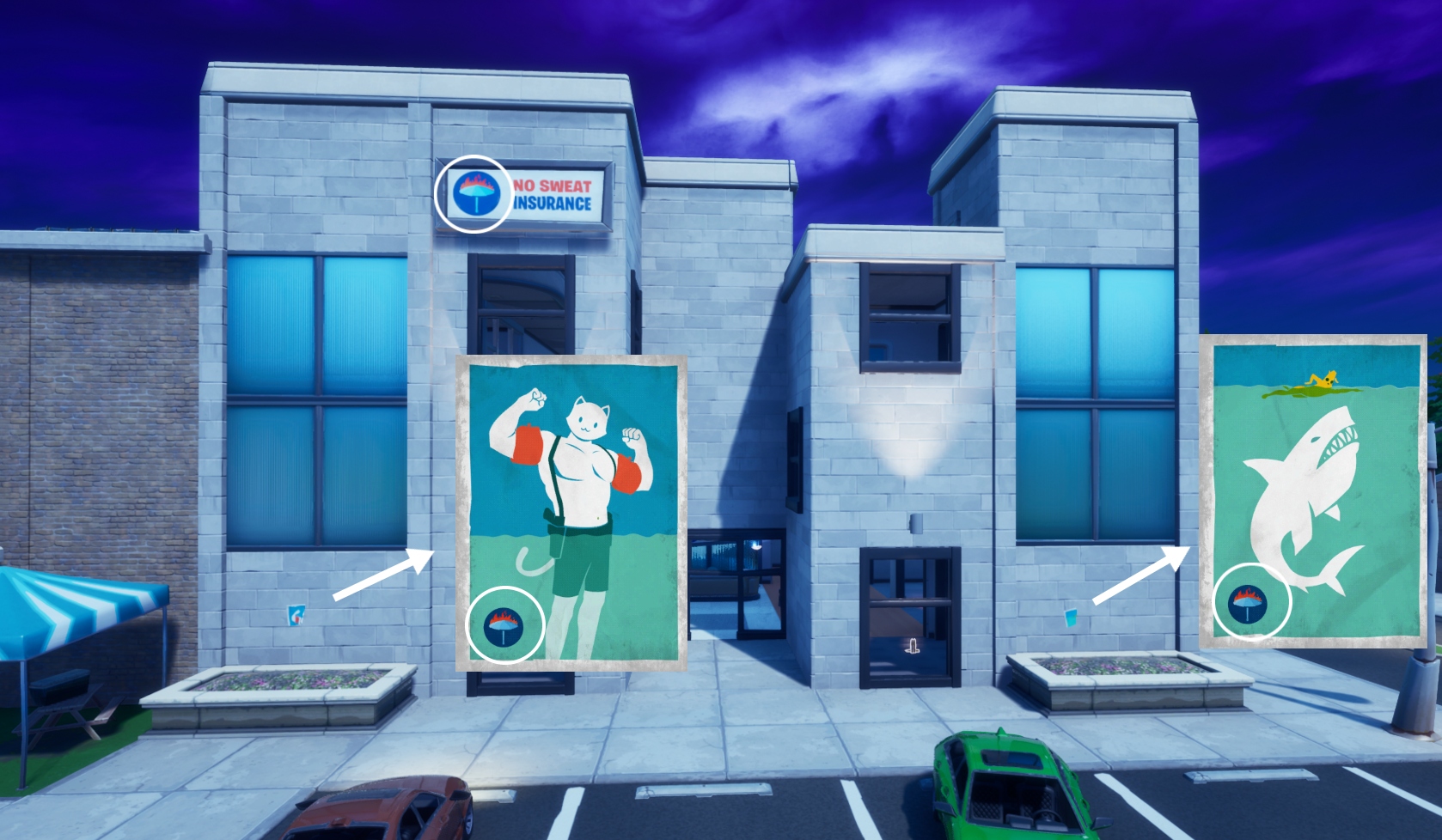 Several data miners covered the new strings in the game files. After a bit of digging, they came up with the animation, itself.
As you can see from FortTory's tweet, this animation is different from the normal swimming animation. You can dive, swim, and float in place while underwater.
There are still a ton of questions to be answered on this front. Will we able to swim underwater indefinitely or will we have an oxygen meter? Will this only be allowed on certain areas of the map? Does this mean we're getting an underwater POI?
Underwater swimming has always been a difficult concept in gaming. Unfortunately, it could lead to a host of bugs and issues if there are some blind spots in development. Let's hope for the best, though, and trust Epic to get it right.