Epic Games reveal how Bots will work in Fortnite Season 11
Developers Epic Games have released new information about the Bots that will be added once Season 11 kicks off in Fortnite Battle Royale.
With Season 11 just around the corner in Fortnite, there are a lot of things that players will be looking forward to once Season X goes into the history books.
One novelty that Epic have already confirmed that they'll be adding are Bots – artificial intelligence players that "will behave similarly to normal players and will provide a better path for players to grow in skill."
These Bots will only be added in the casual playlists, meaning they will not be featured in Arena or tournaments, and will appear less and less at higher skill levels, in accordance with the new skill-based matchmaking.
Predictably, this announcement caused a lot of stirring in the Fortnite community, and Epic have finally revealed more details about how these Bots will work in their latest community blog post.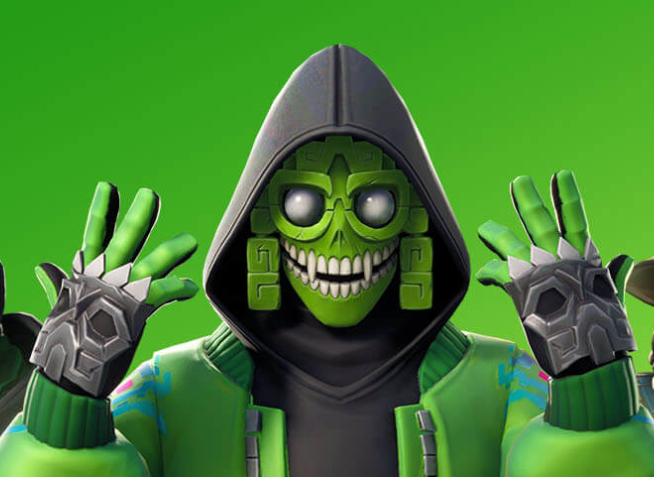 When eliminated by a Bot, players will not spectate it, and instead will view the gameplay of another player still alive in the match. If there are no more human players, then the match will end.
Epic are not planning on implementing a system that will allow players to party up with Bots, which means that queuing into lobbies with the 'Fill' setting on will still pair people up together.
The first version of this system will not allow these AI players to use vehicles or do 90s building technique, although Epic are not ruling that out in the future – "Not yet, but long term, we're looking to see how far we can push our Bots."
The developers are also looking into a special mode that will pit players against a full lobby of Bots, so to "sharpen your skills, explore the map, and help elevate your game to then next level."
Last but not least, Bots will not be available in Creative mode, although that could be something Epic do consider down the line.
Of course, there is no way to tell how the addition of Bots will affect the Fortnite landscape until the system does get implemented, but there are a lot of players out there who are still waiting to be convinced that this is a good idea.
Bots will become available once Season X wraps up on Sunday, October 13, meaning the 11th season will kick off the next day on October 14.
Atlantis arrives in Fortnite with new Coral Castle POI: all map changes
The leaked Atlantis location in Fortnite is now finally available in-game, but with a slight twist – it's actually called 'Coral Castle.'
The latest round of map changes have been revealed thanks to the ever-lowering water-level decreasing once again, unveiling some previously submerged areas.
Over the last few weeks, this has unveiled locations such as Risky Reels and Dirty Docks, but players have been left waiting for the Atlantis area.
It was initially leaked early in the season, after Aquaman himself was added to the game as a skin, and seemed like it was only a matter of time until Atlantis would be explorable.
New Coral Castle POI
The new area has replaced the whirpool that was previously covering it, with 'Coral Castle' now in it's place.
Landing here should ensure some great loot opportunities, with plenty of chests to be raided. However, with it being brand new, it might be very busy for the next couple of days at least.
More map changes
There's more than just Atlantis (Coral Castle). The Fortilla has "completely changed orientation", simply turned around by 90 degrees, but is the same otherwise.
You can see the transition of the water level from FNBRHQ:
Slurpy Swamp is also back, now free of the water on top of it, although of course, it's still very wet on the ground here.
With this update, the water is now back to the proper level, which means the map is well-suited for the long-awaited cars to make their appearance.
SypherPK gives his wish list for Fortnite Season 4
Ali 'SypherPK' Hassan is asking for Traps, action, variety, and more in Fortnite Season 4.
Ali 'SypherPK' Hassan is one of the most respected Fortnite creators on Twitch and YouTube. He's one of the only big streamers to stick with the game after the mass exit of people like DrLupo, TimtheTatMan, NickMercs, and even Ninja. He's been around the game since day one and his opinion carries a lot of weight.
On July 31, Sypher released a video entitled "What Epic NEEDS to do in Fortnite Season 4." In the video, he lists his wishes for the next Fortnite season, along with some suggestions on how to make his ideal Fortnite experience a reality. Here's a brief summary of what Sypher wants to see in Season 4:
More variety in items/weapons/shields – specifically in pubs
More action in the mid-game (player count increase LTM)
Reworking of Mythic POIs
Continue the LTM testing
Add an improved version of the Traps
Most of us can get behind the first two suggestions on Sypher's list – right off the bat. So many players loved the Unvaulted LTM when that came into the game. Hopefully, the numbers from this mode showed Epic that the player base wants to get back to those fun, interesting weapons from Chapter 1.
Likewise, the pacing of Chapter 2 needs some tweaking. Somehow, Epic need to find a way to prevent the mid-game lull that is so prevalent in most Fortnite matches – whether that includes raising the player count or not.
The LTM rotation has been great since the Season 3 Summer event – and Sypher wants more of that in Season 4. It could be an easy way to test new mechanics and keep the player base happy. The suggestion involving Mythic POIs could be a good one – but we doubt that it will come to fruition.
Epic seem pot-committed to the current Mythic POI system – which seems to have as much to do with the story as it does with the gameplay. Of course, we'll have to wait and see what they do.
Predictably, Sypher finished his list by requesting that Epic add traps back to Fortnite. Since the removal of Traps in Season 3, players have been fearlessly rushing any opponent they see.
It's getting a bit too aggressive, and 100-damage traps with Sypher's small tweak would be a perfect way to balance offense and defense. We don't know how difficult it would be to disable enemy traps once a player is eliminated, but it would be the perfect way to fix the most annoying part of the defensive item.
As of now, Fortnite Season 4 is set to release at the end of August – barring any delays. What are your wishes for Fortnite Season 4? Let us know on Twitter @FortniteINTEL.
Epic make much-requested changes to competitive Fortnite ahead of FNCS
Epic Games have removed grenades and limited Stink Bomb availability in competitive modes ahead of the Fortnite Season 3 FNCS tournament.
Competitive Fortnite players have been asking for separate loot pools since these modes first took off. There have always been mechanics, items, and weapons that work well in public matches but are completely overpowered in competitive Fortnite.
Ballers are a perfect example of this. They were always fine in public matches. In tournaments, though, they led to players sitting in the Baller non-stop and making it to end-game for free. More than a few people placed highly in the World Cup qualification matches on the back of Ballers.
The same thing happens to this day. Weapons like Stink Bombs and Grenades are far more powerful in a competitive setting when you compare them to public matches. Players are 'nade-stacking for free eliminations and carrying 12 Stink Bombs which translates to a near guaranteed elimination.
Thankfully, Epic are considering player feedback while developing the competitive loot pool. According to popular Fortnite broadcaster, Ballatw, Epic removed grenades from Arena Mode and limited the availability of Stink Bombs on July 30 – just in time for the Fortnite Champion Series to kick-off on August 1.
The only way to obtain Stink Bombs is by eliminating Marauders, which is another massive issue for Competitive Fortnite. Most of the player base despises these AI players – and there's a strong case to be made that Epic should remove them from competitive modes as well.
Unfortunately, it looks like Marauders are here to stay. Barring any bugs with the Marauders, we can expect to see them eliminating solo players through the entirety of the FNCS tournament.
We'll take some small victories when we get them, though. Grenades are out and Stink Bombs have been limited – two fantastic changes for the health of a competitive Fortnite match. The official Fortnite Champion Series broadcast begins at 12:00pm EST on August 1. You can watch the series through any of the official Fortnite channels. See you there!