Epic disable Fortnite Riot Control Baton after pay-to-win complaints
Epic have disabled the Riot Control Baton due to a bug that makes it a pay-to-win item.
The Fortnite X Star wars crossover is well in the rearview mirror, at this point, but Epic re-introduced the cosmetics for a limited time during May 4, Star Wars Day.
It may have been the reintroduction of these cosmetics that brought a problem with the Riot Control Baton to the surface. This was the first-ever one-handed pickaxe added to Fortnite.
A couple of weeks later, on May 11, Epic announced that they were disabling the Riot Control Baton while they worked on an issue with it. Until further notice, the baton will appear as a default pickaxe in all modes.
We couldn't find many clips of the problem that triggered this response, but reports have it that it was causing players to have silent footsteps when equipped. You can see this take place in one of the replay videos, below. Obviously, this is a massive issue that needed addressing.
There's no indication of how long this problem has been in the game. It's tough to imagine that no one noticed such an issue in the months since the pickaxe came out. A recent patch may have caused this bug to present itself.
This pickaxe has now gone the way of the Deep Dab emote, Plastic Patroller skin, and Dragacorn glider – all of which have been adjusted to remove pay-to-win elements.
We'll keep you posted as to when this pickaxe gets added back into the game, so make sure that you follow us on Twitter, @FortniteINTEL.
How to earn the new Fortnite Kickoff skin set for free
Fortnite is hosting the Pelé Cup, giving players a chance to earn the Kickoff skin set and Pelé Air Punch emote for free.
Fortnite is hosting a new competitive tournament, giving players the ability to earn the upcoming Kickoff set early and for free.
Recent season have seen Fortnite offering players a way to earn free skins through competition. We first saw this with the Marvel Knockout tournament series, and it returned in Season 5.
Now, Epic are hosting the Pelé Cup on January 20. Top players in this event will earn the upcoming Kickoff set along with the Pelé Air Punch emote for free before it hits the Item Shop on January 23.
The new Kickoff skin set will feature 23 football clubs with the possibility to expand to more. You can represent your favorite club in-game with a variety of different skin options.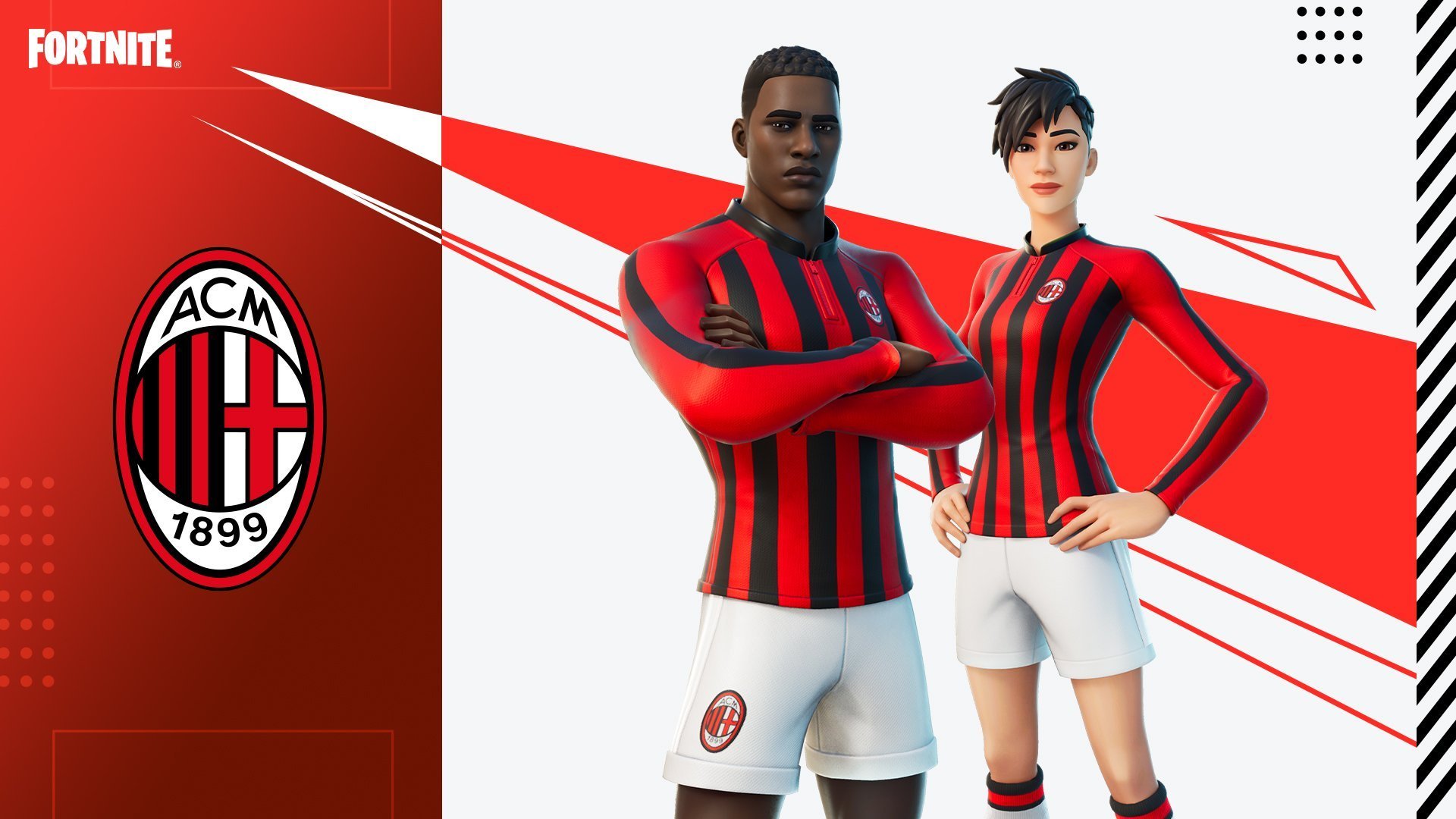 The Pelé Cup
The Pelé Cup will be a solo tournament, rewarding top players with a Signed FC Santos Jersey along with free in-game cosmetics.
Here's a breakdown of the scoring system and placement thresholds for each region.
Scoring System
Victory Royale: 20 points
2nd: 15 points
3rd: 13 points
4th – 5th: 10 points
6th – 10th: 8 points
11th – 15th: 7 points
16th – 20th: 6 points
21st – 25th: 5 points
26th – 30th: 4 points
31st – 40th: 3 points
41st – 50th: 2 points
51st – 75th: 1 point
Each Elimination: 1 point
Prizes
Europe
1st – 3rd: Signed FC Santos Jersey 
1st – 3,500th: Pelé's Air Punch emote & all Kickoff skins
NA-East
1st – 3rd: Signed FC Santos Jersey 
1st – 1,750th: Pelé's Air Punch emote & all Kickoff skins
NA-West
1st – 3rd: Signed FC Santos Jersey 
1st – 500th: Pelé's Air Punch emote & all Kickoff skins
Brazil
1st – 3rd: Signed FC Santos Jersey 
1st – 500th: Pelé's Air Punch emote & all Kickoff skins
Asia
1st – 3rd: Signed FC Santos Jersey 
1st – 250th: Pelé's Air Punch emote & all Kickoff skins
Oceania
1st – 3rd: Signed FC Santos Jersey 
1st – 250th: Pelé's Air Punch emote & all Kickoff skins
Middle East
1st – 3rd: Signed FC Santos Jersey
1st – 250th: Pelé's Air Punch emote & all Kickoff skins
You can also unlock the Kickoff skins for free by placing highly in the FaZe City Cup on January 21. You can take a look at more details of this Duos tournament here.
FaZe Clan X Manchester City announce FaZe City Cup feat. Mongraal, Nate HIll & more
FaZe Clan, Manchester City, and Fortnite have teamed-up to bring us the FaZe City Cup and new soccer-themed cosmetics to the Item Shop.
FaZe Clan and Manchester City have joined forces to bring players the FaZe City Cup, featuring new cosmetics and some of the biggest names in the game.
Popular esports organization, FaZe Clan, have announced a continuation of their partnership with the football club, Manchester City, to bring the Fortnite community a brand new tournament: the FaZe City Cup.
The tournament will kick-off on January 21, featuring some of the biggest names in Fortnite. Nate Hill and Mongraal are confirmed to be participating, and we can expect to see other FaZe Clan Fortnite players join them.
"The FaZe City Cup featuring Fortnite is an important illustration of our groundbreaking partnership with Manchester City," says FaZe Clan CEO Lee Trink. "Alongside Manchester City, we are thrilled to be a part of a competitive tournament in Fortnite. We look forward to building this tournament and producing more entertaining competitions in the future."
The FaZe City Cup & in-game cosmetics
The tournament will feature a Duos playlist, with the top-50 (100 players) earning early access to some new Fortnite cosmetics for free. These include the upcoming "Kickoff Set," which allows players to showcase their favorite football clubs in-game. Of course, this includes Manchester city.
Two new emotes will also be available, including the "Fancy Footwork" dribbling emote. These cosmetics will hit the Item Shop on January 23. As of now, 23 football clubs are participating in the event, giving players a ton of different customization options.
"The FaZe City Cup featuring Fortnite is an exciting first for the club in one of the most popular gaming titles globally and we hope fans worldwide will get involved in the competition and wear their Manchester City outfits in-game with pride," said Nuria Tarre, Chief Marketing Officer at City Football Group.
We'll keep you posted as more details about the tournament become available. Until then, we can look forward to some high-level Fortnite competition and a new wave of fan-favorite soccer skins.
The top 10 sweatiest cosmetics in Fortnite (2021)
Fortnite sweats love to use a particular set of cosmetics. Here are the 10 sweatiest cosmetic items in the game.
Last year, we completed a list of the top-ten sweatiest skins in the game. Many of those skins have retained their "sweaty" status, but we've seen a lot of Item Shop updates since then.
As most players know, a Fortnite sweat isn't only distinguishable by their skin. Their pickaxe and back bling also tell a story, which is why we're opening this list to include additional sweaty Fortnite cosmetics.
As we said, a lot of the skins from last year are still drenched in sweat, so we're not including them here. If we missed an obvious sweat skin like Crystal, Sparkplug, and Aura, you can find them on our old list. This one is designed to be an addition to that list rather than a replacement.
OG Cosmetics
We listed the "OG" Season 1 and 2 skins in our last article, but didn't mention the back bling, emotes, glider, and even banner icon that go along with them.
OG sweats will almost always wear a Season 2 skin, a Black Knight back bling, or a Banner Back Bling displaying the OG Battle Bus icon – something that only Season 1 players have.
Banner Shield/Cape Back Bling
Speaking of the banner shield and cape, this is another favorite of the sweaty Fortnite community.
We aren't seeing as many Banner Bregade skins as we were last year, but the two back bling options are still very common.
It's easy to understand why. These are the only cosmetics that make your Banner mean something, and the customization options make them a good value.
Siren skin
Thanks to Benjyfishy, the Siren skin has become one of the sweatiest skins in the game. The EU pro began to main the skin as soon as it came out, and his legions of fans followed.
Epic Games even offered the Siren skin and Star Wand pickaxe (discussed below) as a Benjyfishy bundle. It's safe to say that Siren has become one of the sweatiest skins in Fortnite over the past year.
Driver Pickaxe
The Driver Pickaxe is one sweaty cosmetic that we fully understand. The swing animation and harvesting sound it makes might be our favorite out of any pickaxe in the game.
Sweaty Fortnite players love the pickaxe because it's slender and relatively quiet.
Rideable Gliders
Sweaty Fortnite players love the rideable gliders. These include gliders like the Dragacorn Glider, Astroworld Glider, Silver Surfer Glider, and a few others.
Players who use rideable gliders are a bit tougher to hit while they're in the air. This isn't as much of a benefit in the current Fortnite season, but it's always something that you would want to have on your side if you're taking Fortnite seriously.
Chaos Agent skin
The Chaos Agent is one of the only male skins that try-hard players regularly wear. It's easy to see why, as it shares the same benefit as most of the female skins – a smaller character model.
Tfue used this skin as his main when it first released – while he was still playing. Partially for this reason, a lot of other competitive Fortnite players began to pick it up and use it in tournaments.
Sun Sprout Back Bling
The Sun Sprout back bling might be the sweatiest back bling in the game. We don't understand why this is the case – outside of pros wearing it – but here we are.
Anyone who buys the Sun Sprout, at least, thinks they're good at the game. They've likely logged hundreds of hours in Creative Mode and scream, "Boxed like a fish" in a squeaky, pre-pubescent voice every time they outplay an opponent.
Dynamo Skin
We almost didn't include the Dynamo on this list because we were sure that we covered it last year.
Dynamo has been one of the sweatiest skins in Fortnite since its release, largely because Mitr0 and other pro players have used it as their main skin.
We included Dynamo in our most-hated Fortnite skins article, and it remains that way today – partially because of how sweaty players perceive it to be.
Star Wand Pickaxe
Why is this pickaxe so sweaty? Your guess is as good as ours. A ton of pros use it which undoubtedly adds to sales, but we don't really know why it became so popular in the first place.
The noise is minimal, which is a plus, but so is the noise of many other Fortnite pickaxes. There was a short time when this pickaxe was bugged and dealt 75 damage, but we doubt that's why so many high-skilled players still use the Star Wand.
Either way, the Star Wand is the sweatiest pickaxe in the entire game, right now.
Superhero Skins
Against all odds, the superhero skins have become the sweatiest skins in the game. Even the male variants are usually worn by skilled players, which is rare.
Part of the reason that the superhero skins are so sweaty, right now, is the all-black variant. We've written several articles covering how difficult these skins are to see, and Epic are working on a fix.
Even if this style of the skin gets disabled, the superhero skins will remain one of the sweatiest skins in Fortnite. At the time of writing, they may have even surpassed Aura as the number-one sweat skin in the game.
So, there you have it: the ten sweatiest Fortnite cosmetics for 2021. It will be interesting to see which skins, pickaxes, back bling, and even gliders take over the throne over the course of the next year.
We're sure that we missed a few cosmetics, as we only limited our list to ten. Let us know what we skipped on Twitter @FortniteINTEL.
Image credit: Epic Games