'Devourer of Worlds' event recap: rerun, reactions, clips & more
Galactus made his mark on the Fortnite map. Here's a replay of the event, some streamer reactions to what happened, and more.
Galactus tried to devour the Zero Point in the most recent Fortnite event. Here's everything you need to know to relive or catch up on what happened.
After all of that hype, it looks like Tony Stark was prepared for Galactus with his fleet of Battle Buses and some high-powered explosives. The 'Devourer of Worlds' event wasn't as heavy in the plot implications department as we expected, but it made up for it with stunning visuals and immersion.
If you missed the event – or want to relive what happened – we have you covered with a full replay, streamer reactions, and some community screenshots from before things kicked off.
How to watch the Galactus event
There's no shortage of YouTubers and Twitch streamers covering the Devourer of Worlds event. Several creators have already uploaded videos of their perspective. You can also go back and look at the VoDs of streamers who watched the event live.
Here's our perspective of the event, recorded without any voice communications. You can full-screen it for an immersive experience if you don't already know what happens. It was a wild one.
Streamer Reactions
Obviously, the wider Fortnite community tuned in for a glimpse of the new event. They didn't have much of an option, as it was the only playable game mode up to an hour before it began.
We saw some returning players tune into the event as well. NickMercs, CourageJD, and TimTheTatMan joined SypherPK to see what would happen when the event kicked off.
Due to recent copyright problems with Twitch, a lot of streamers disabled clips for the event. Here are some of our favorite reactions from streamers who allow viewers to clip their stream.
Community Pregame Lobbies
Our pregame lobby was relatively tame, all things considered. Most of the players were scattered around the island, but the largest percentage was at the top of the middle tower – we're sure it was the same for a lot of you guys.
We asked our Twitter followers to show us how their lobbies looked. Here are some of our favorite screenshots.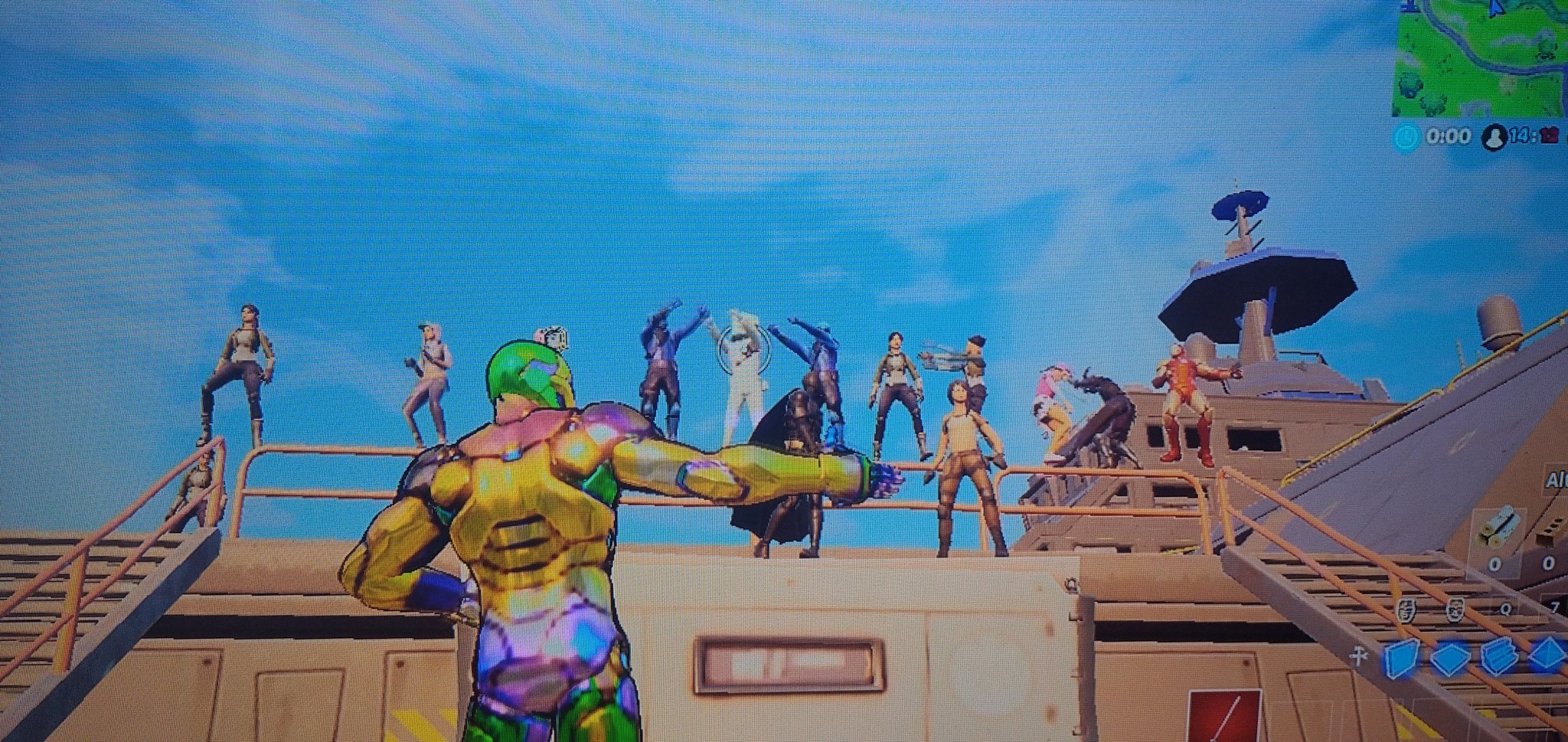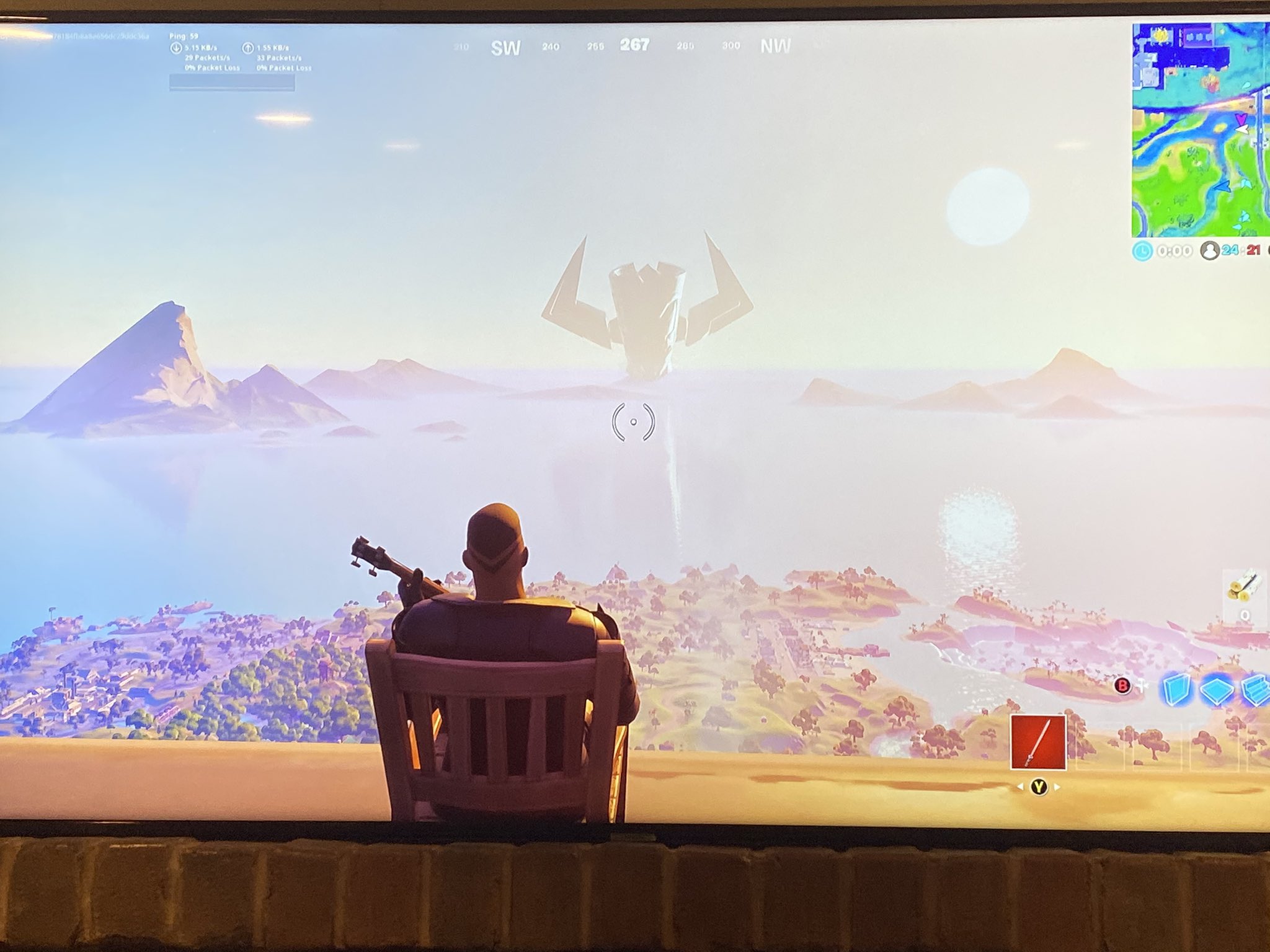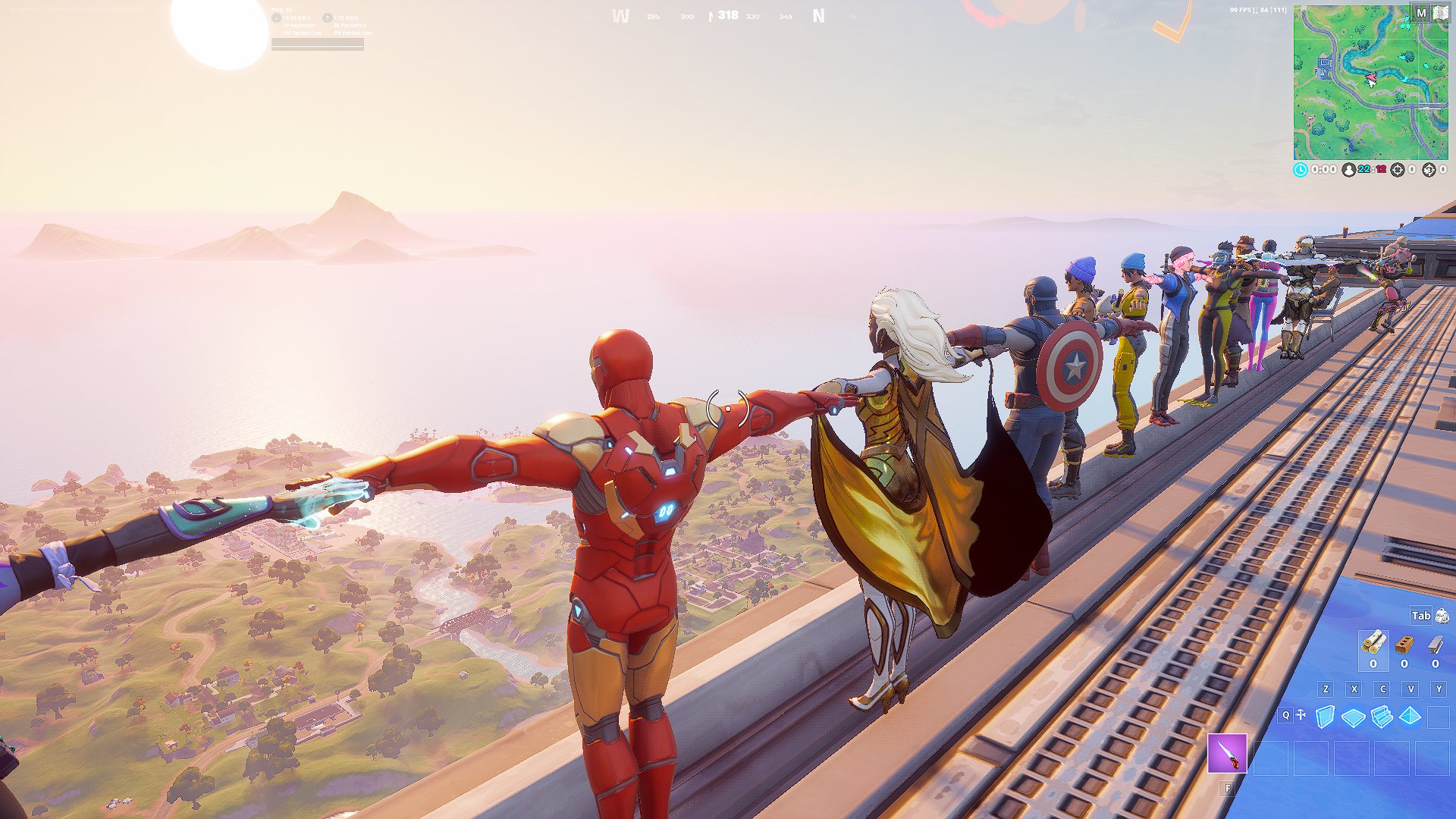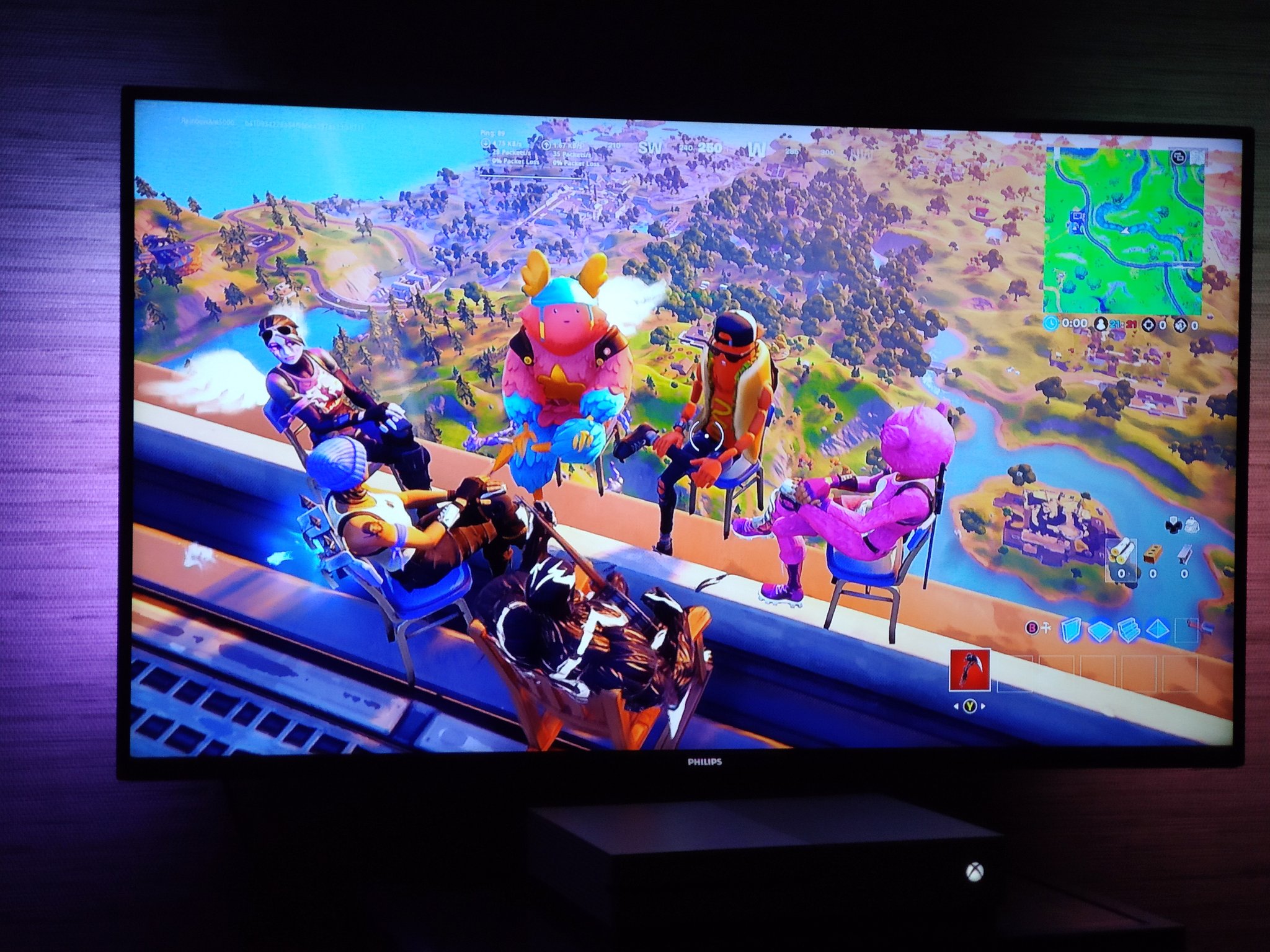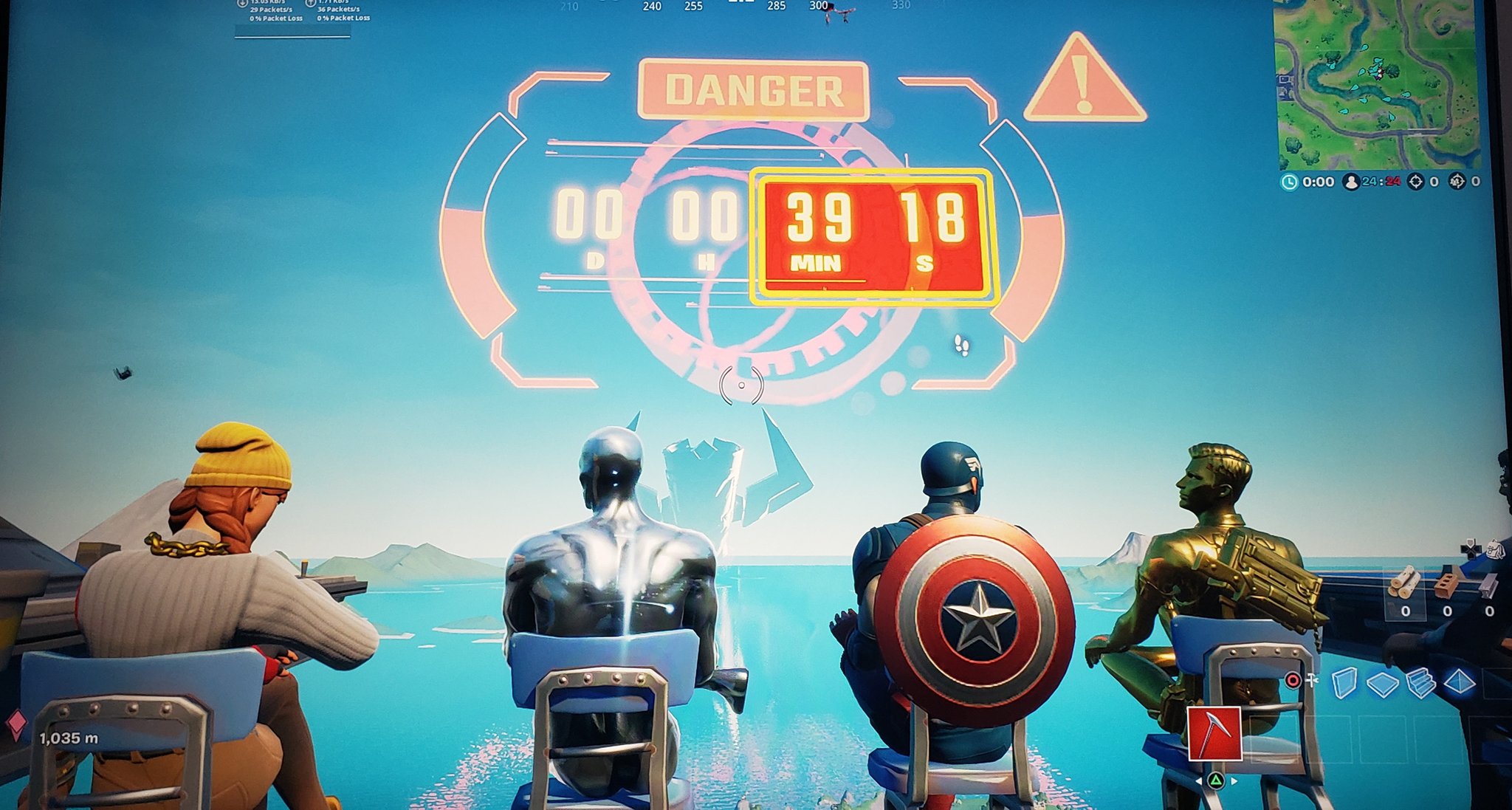 Now, all that's left is to wait until midnight and see what the new season brings us. Make sure to follow us on Twitter, @ForntiteINTEL, so you're the first to know everything about Fortnite Season 5.
Fortnite introduces Wild Weeks starting with an emphasis on fire
Fortnite is introducing Wild Weeks which highlight a different gameplay mechanic every week. This week emphasizes fire weapons.
Epic Games announced Fortnite Wild Weeks where each week a new gameplay mechanic will be emphasized. This week, players will fight fire with fire as flame weapons are in the spotlight.
Fortnite Wild Weeks are starting today, May 6, and are planned to continue for the duration of Chapter 2 Season 6. Each week players will notice a shift in loot pool and an emphasis on different gameplay mechanics. These changes will last for one week before swapping to the next Wild Week.
Chapter 2 Season 6 has been a relatively tame season of Fortnite. The map hasn't changed severely, there haven't been a ton of crossovers, and the pool of weapons has stayed relatively the same. In a season that's supposed to focus on the unruly nature of the primal island, it's been a surprisingly calm few weeks.
Introducing Wild Weeks with fire
That is until Epic Games decided to implement Wild Weeks. So far, it doesn't seem like these events will have a drastic effect on the season, but they will spice up gameplay. Starting today, players will have to fight fire with fire in the first-ever Wild Week.
Fortnite's first Wild Week focuses on weapons that can set structures on fire. Players will find Flame Bows and Firefly jars more often when looting chests. Gas canisters and gas tanks will be found more often around the map. And the Flare Gun has returned for this week only.
As well, the weekly Legendary quests reflect the theme of the Wild Week. The first Fortnite Wild Week challenges have players destroying hundreds of builds using flammable weaponry. Seeing as there will be so many Flame Bows available to players, this week's challenges should be a breeze.
As for what players can expect in the weeks to come, they will have to wait to find out. In an Epic Games blog post, the next three Fortnite Wild Weeks are set to starts on May 13, May 20, and June 3. With Season 6 set to end on June 7, players can expect to see a new Wild Week for the duration of the season.
Fortnite Spring Breakout: release date, skins, tournament & more
The Fortnite Spring Breakout event is almost here. Take a look at the release date, quests, skins, tournament details, and more.
Fortnite is hosting its first-ever Spring event: the Spring Breakout. Here's everything you need to know about the rewards, skins, featured tournament, and everything else.
We're into Fortnite Chapter 2 Season 6 and Epic are just now hosting their first official Spring event, called the Spring Breakout. This new event will feature some fan-favorite returning items, new skins, quests, and a tournament.
Here's everything you need to know about the event, start date, and more.
Fortnite Spring Breakout release date
Spring Breakout is set to hit Fortnite on March 30, just in time for Easter. In the promotional material for the event, Epic revealed a handful of new skins that will come to the Item Shop over the next week or two.
These skins will have customizable options, which is good news for players with some V-Bucks to spend. Of course, if you want one of the older bunnies, they will probably be a part of the Spring Breakout Item Shop as well.
Quests and free rewards
This might be the first time that Epic have officially hosted a Spring event, but we know what to expect in Fortnite when Easter rolls around. Epic have added the Egg Launcher back to the game every Spring since the game was first released.
The Spring Breakout Event will offer some seasonal challenges, however, which we haven't seen in previous seasons. These challenges will give you a chance to earn free cosmetics, including the Tactical Quaxes Pickaxe. We'll post a guide to these challenges when they go live.
Spring Breakout Cup
The Spring Breakout Cup will kick off April 2. It's a Duos competition and will replace the Friday Night Bragging Rights tournament for the week.
As usual, players have three hours to complete ten matches. Players who finish at the top of their region will earn the Webster Outfit and Mecha-Feathers Back Bling early and for free.
We'll update you with more information about the Spring Breakout Cup, challenges, and rewards associated with the event. Make sure to follow us on Twitter @FortniteINTEL so you don't miss any of the latest news.
Image Credit: Epic Games
Fortnite announces Zero Crisis Finale & Exotic sale to end Season 5
The Fortnite event to begin Season 6 will reportedly be interactive. Learn more about the event and the new Exotic sale here.
Fortnite Season 5 is ending with a bang – literally. Epic are celebrating the end of the latest Fortnite season with an Exotic Weapon sale and an event called the Zero Crisis Finale.
Fortnite Season 6 is right around the corner, with players looking forward to what the new season of Fortnite will bring. The Zero Point looks to be destabilizing fast, and Agent Jonesy will be getting a conclusion to his story.
Ahead, we'll cover everything we know about the recently-announced Zero Crisis Finale and the ongoing Exotic Weapon sale to close out the season.
Zero Crisis Finale
Epic Games released a blog post on March 9, announcing what appears to be the season-ending event for Fortnite Season 5. The Zero Crisis will end on March 16 and the new season will begin as we play through an interactive solo event.
Interestingly, Epic have described the event as, "our most ambitious story cinematic yet," and said that it will, "shape Reality as we know it." We're excited to see what this means.
Exotic Sale
If you haven't tried all of the Exotic weapons in Fortnite Season 5, now's the time. Epic are offering a discount on all Exotics to players from now until the end of the season.
You can take a look at all of the new prices below, and find all of their locations here. Some Exotics are better than others, so you might as well try them all before the season ends.
The Dub: 600 to 350
Storm Scout: 500 to 300
Boom Sniper: 600 to 350
Shadow Tracker: 400 to 250
Night Hawk: 400 to
Dragon Breath: 500 to 300
Hop Rock Dualies: 500 to 300
Burst Quad Launcher: 600 to 50
Chug Cannon 600 to 350
The Big Chill 400 to 250 Bars
Of course, we'll be covering all of the Season 6 and Season 5 event news here and on Twitter, @FortniteINTEL, so make sure to follow us there so you never miss out on the latest news.
Image Credit: Epic Games