'Devourer of Worlds' event recap: rerun, reactions, clips & more
Galactus made his mark on the Fortnite map. Here's a replay of the event, some streamer reactions to what happened, and more.
Galactus tried to devour the Zero Point in the most recent Fortnite event. Here's everything you need to know to relive or catch up on what happened.
After all of that hype, it looks like Tony Stark was prepared for Galactus with his fleet of Battle Buses and some high-powered explosives. The 'Devourer of Worlds' event wasn't as heavy in the plot implications department as we expected, but it made up for it with stunning visuals and immersion.
If you missed the event – or want to relive what happened – we have you covered with a full replay, streamer reactions, and some community screenshots from before things kicked off.
How to watch the Galactus event
There's no shortage of YouTubers and Twitch streamers covering the Devourer of Worlds event. Several creators have already uploaded videos of their perspective. You can also go back and look at the VoDs of streamers who watched the event live.
Here's our perspective of the event, recorded without any voice communications. You can full-screen it for an immersive experience if you don't already know what happens. It was a wild one.
Streamer Reactions
Obviously, the wider Fortnite community tuned in for a glimpse of the new event. They didn't have much of an option, as it was the only playable game mode up to an hour before it began.
We saw some returning players tune into the event as well. NickMercs, CourageJD, and TimTheTatMan joined SypherPK to see what would happen when the event kicked off.
Due to recent copyright problems with Twitch, a lot of streamers disabled clips for the event. Here are some of our favorite reactions from streamers who allow viewers to clip their stream.
Community Pregame Lobbies
Our pregame lobby was relatively tame, all things considered. Most of the players were scattered around the island, but the largest percentage was at the top of the middle tower – we're sure it was the same for a lot of you guys.
We asked our Twitter followers to show us how their lobbies looked. Here are some of our favorite screenshots.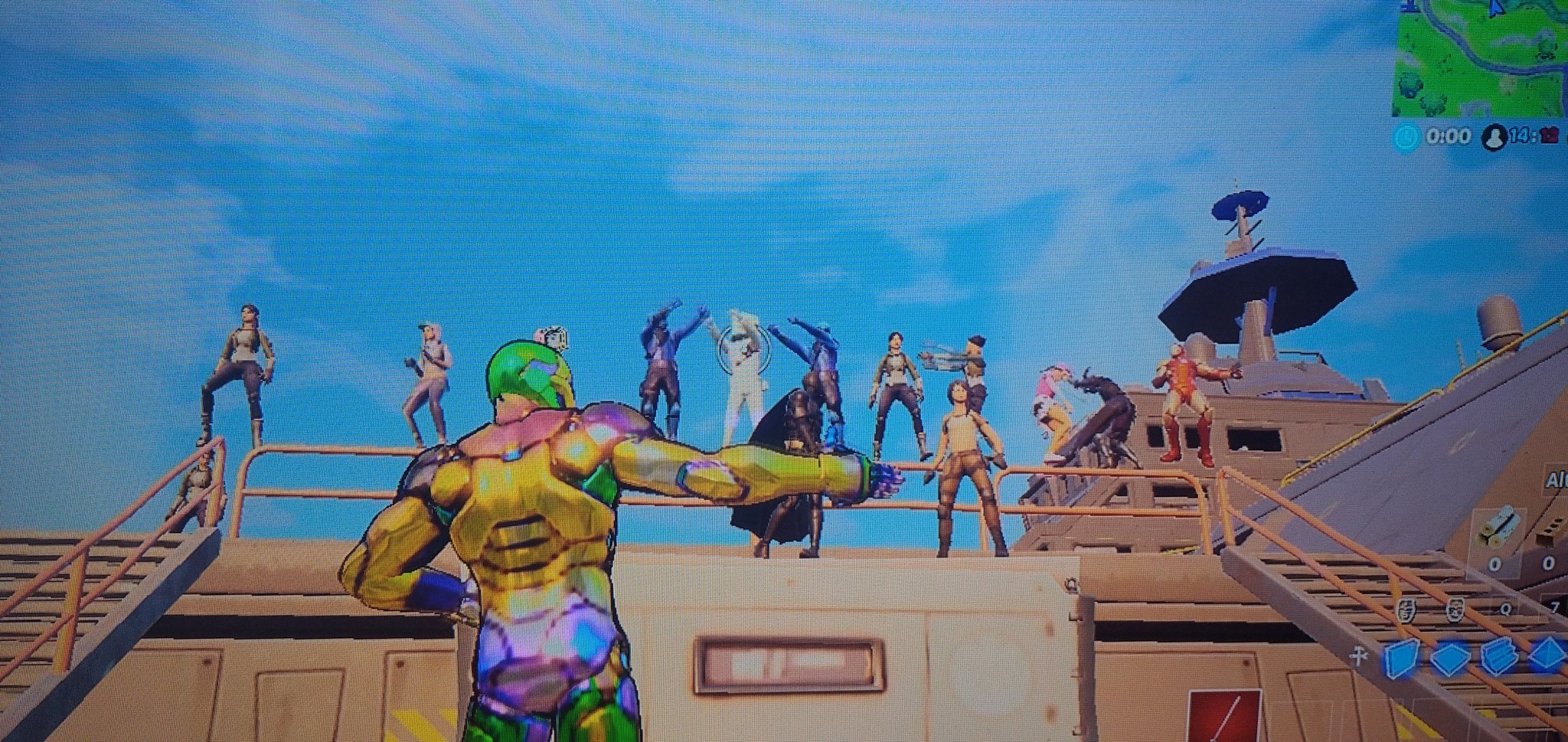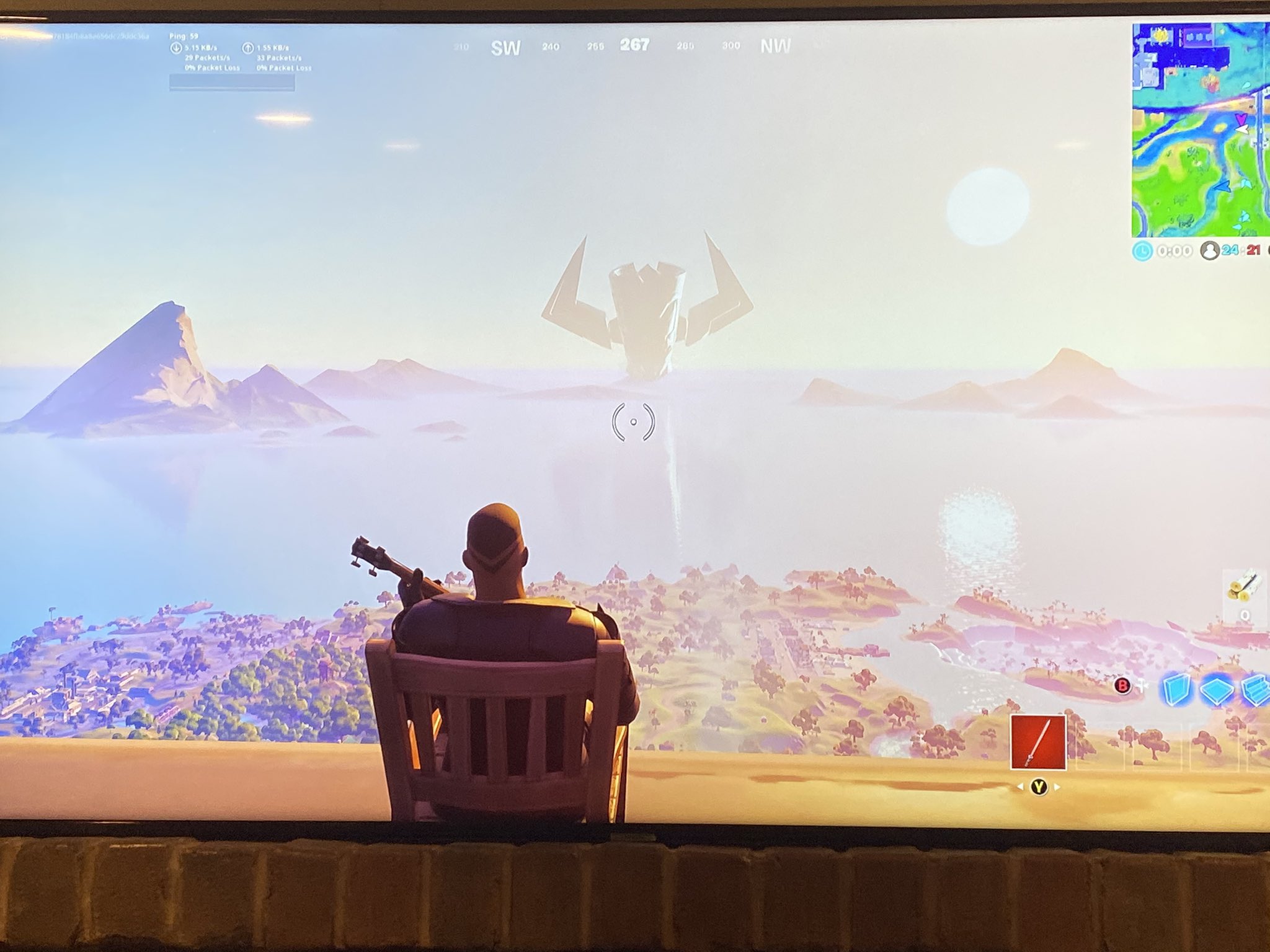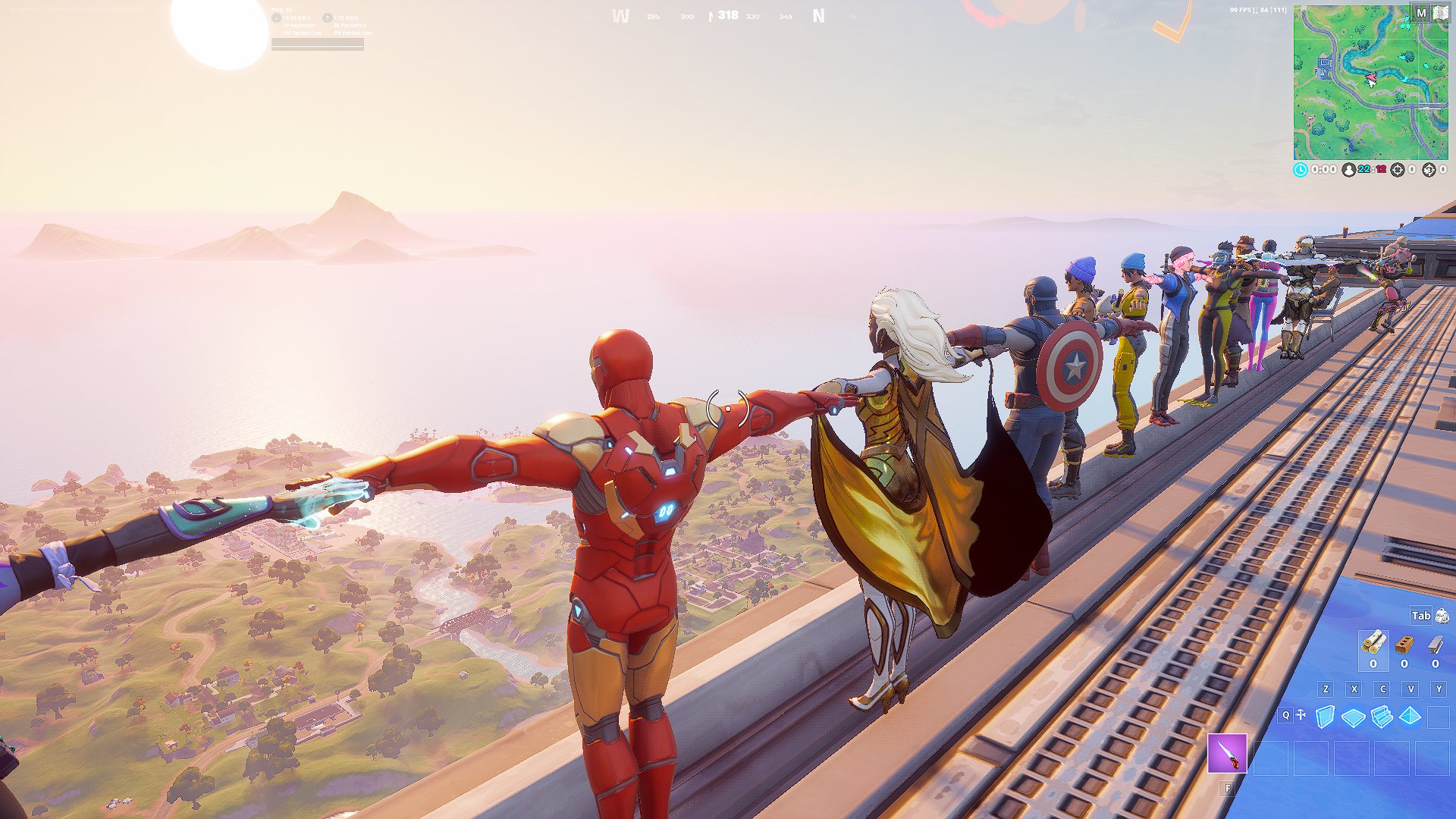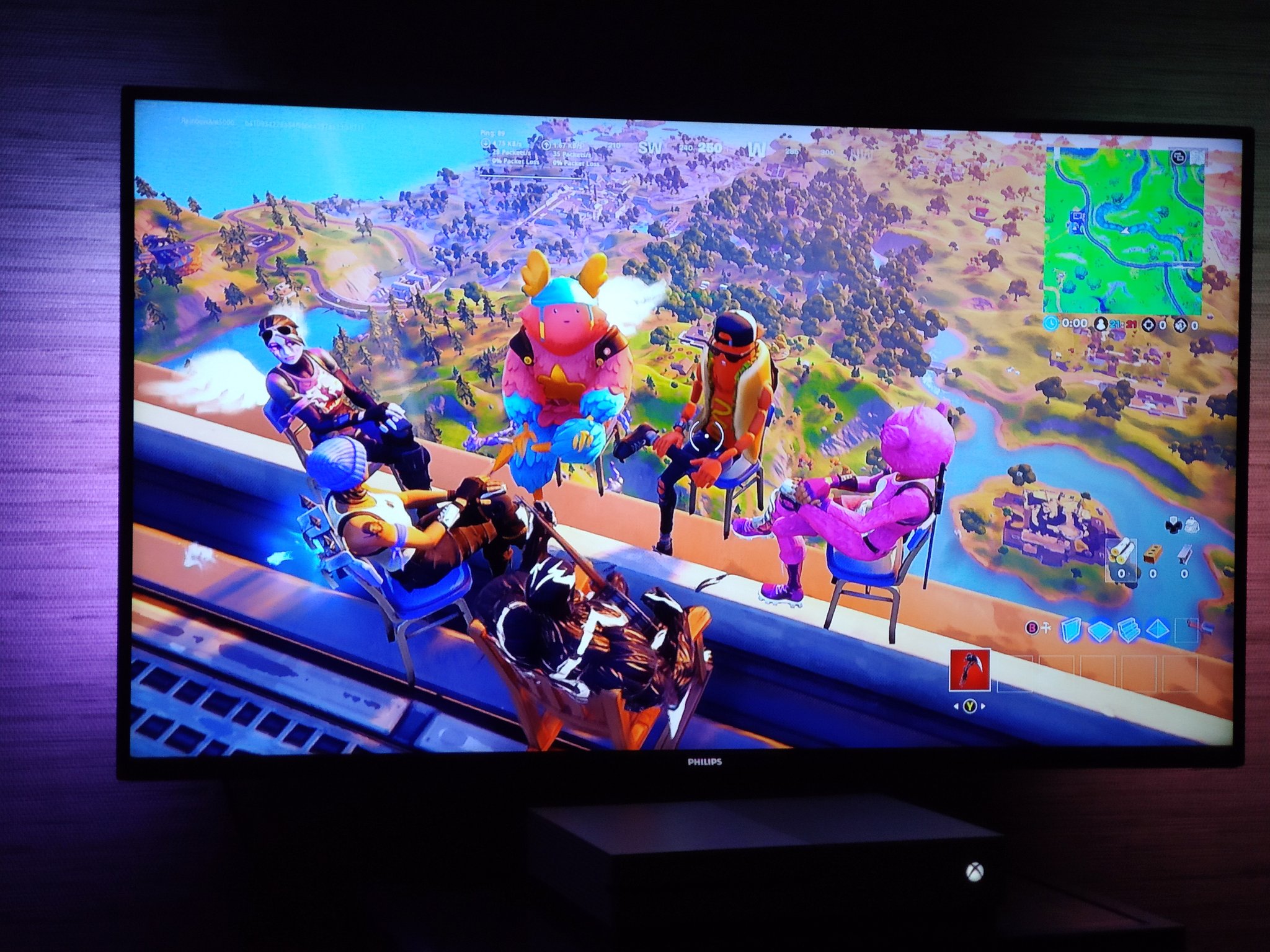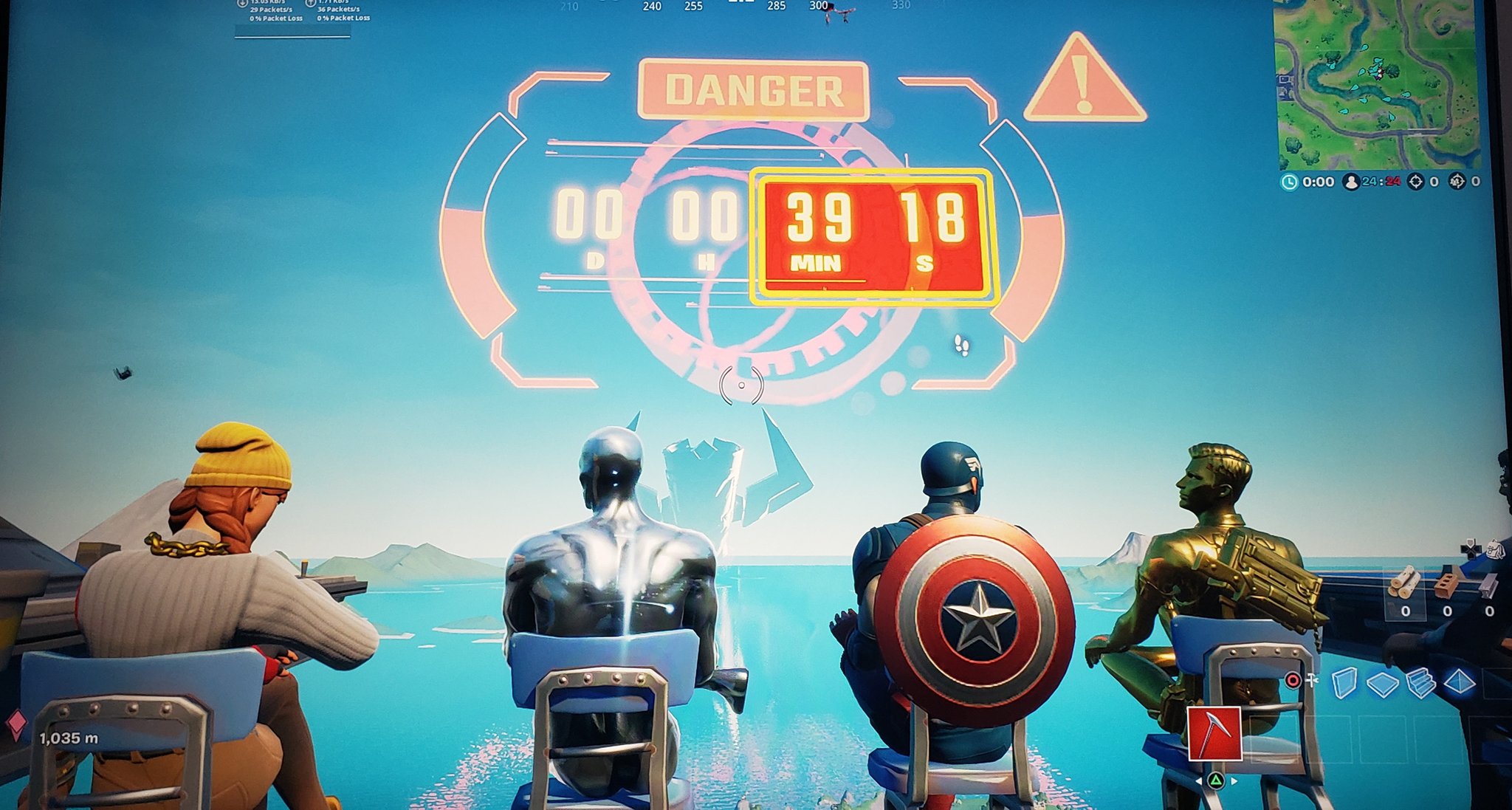 Now, all that's left is to wait until midnight and see what the new season brings us. Make sure to follow us on Twitter, @ForntiteINTEL, so you're the first to know everything about Fortnite Season 5.
Fortnite Chapter 3 Season 2 live event date, time, countdown, and Season 3 Start
Here's everything we know about the end of Fortnite Chapter 3 Season 2 including the details of a potential live event.
Thanks to a recent leak, we now have details regarding the end of Chapter 3 Season 1, including the specifics of a live event.
Fortnite is known for its flashy and exciting live events. Whether they're at the start of a season or the end of one, these events are a spectacle to behold.
These live events have evolved over time. They started with a live rocket launch in Chapter 1 Season 4. And now, players are taken on immersive trips in front of Ariana Grande and Travis Scott.
However, the most exciting events are the ones focused on the game's storyline. The events that end seasons are among the most anticipated, and usually draw in the most players.
Will there be a Fortnite Chapter 3 Season 2 live event?
With the final update for Fortnite Chapter 3 Season 2, we now have confirmation that there will be a live event at the end of the season!
With the Resistance fighting back against the IO and taking back POIs, the waging war is pretty easy to follow. The live event will be the culmination of the season long war between the IO and the Resistance.
What will happen during the Season 2 live event?
All season, the Resistance has pushed back the IO's invading forces. With the latest update, the IO have lost control of every POI except Command Cavern and a new POI at Loot Lake.
This new POI is home to yet another Doomsday Device that the IO intends to set off. The Season 2 live event will likely focus on stopping this device. It is a very similar tower to that of Midas' Doomsday Device in Chapter 2 Season 2.
Fortnite Chapter 3 Season 3 start date
Fortnite Chapter 3 Season 2 is slated to end on June 3, 2022. This means Season 3 could start as early as June 4.
However, notable leaker Shinna believes there will be an extended period of downtime between the seasons. Usually, players participate in the live event and can hop into the servers a couple of hours later. But that may not be the case this time around.
For more Fortnite, check out the top 5 rarest pickaxes in Fortnite, and stay tuned for more news and guides.
Fortnite Chapter 3 Season 1 Wild Week leaked: Primal Bows unvaulted, Bownanza challenges, and more
Fortnite Wild Weeks are back, and the first Chapter 3 Season 1 Wild Week focuses on the use of Primal Bows from Chapter 2 Season 6.
Epic Games is bringing back Wild Weeks at the end of Chapter 3 Season 1, and we have the details for the upcoming Fortnite event.
Wild Weeks have become a tradition in Fortnite that spices up the end of each season. For three weeks, Epic Games gives each week a specific theme that drastically changes one aspect of the game.
In the past, we've seen Wild Weeks geared toward fishing, fire, and mobility. Thanks to a few leaks, we have an idea of what to expect when it comes to the first Wild Week in Fortnite Chapter 3 Season 1.
Fortnite Bownanza Wild Week
According to iFireMonkey, the first Fortnite Chapter 3 Season 1 Wild Week is called Bownanza week. It will focus on the use of bows, specifically Primal Bows introduced in Fortnite Chapter 2 Season 6.
If this Wild Week is to be like the ones in the past, players will see a drastic increase in the spawn rate of bows. However, since crafting isn't of use in Chapter 3 Season 1, it will be interesting to see if players can craft new bows.
Fortnite Bownanza week challenges
The Bownanza Wild Week challenges have already been leaked. The tweet below shows all six challenges.
Each challenge will reward the player with 8,000 experience points. Like in the past, the Wild Week challenges will be a great way to reach Battle Pass level 100 and beyond.
That's currently everything we know about Fortnite Chapter 3 Season 1's first Wild Week. We will keep this story updated as more information becomes available.
Is Fortnite Season 8 the end of Chapter 2?
Fans are starting to believe that Season 8 will be the end of Fortnite Chapter 2. Let's take a look at all of the reasons this might be true.
Players are starting to believe that Fortnite Season 8 is the end of Chapter 2, but do their theories hold up?
To people who don't play Fortnite, it may just seem like another Battle Royale. However, hardcore fans know that Fortnite has rich lore.
Fortnite uses unconventional storytelling to carry its narrative. While the goal of the game is to be the last player standing, The Island tells a story of its own. Fortnite has split its story into two chapters and splits those chapters into seasons.
Now, players believe that Fortnite's second chapter is coming to an end. We will dive into context clues, cosmetic descriptions, and blog posts to see if Season 8 really is the end of Chapter 2.
Fortnite Crew Season 9 Description
A lot of players believe that a single line of text in the latest Fortnite Crew promo debunks the Chapter 3 theories. In the November 2021 Crew Pack, a promo image states players will have access to the Chapter 2 Season 9 Battle Pass.
However, only the in-game promo image references Chapter 2 Season 9. It doesn't appear anywhere on the official blog post.
That being said, it is unlike Epic Games to reference a specific season if it does not plan to have that season. As well, Epic could have just said "Next Battle Pass" and left off "For Chapter 2 Season 9".
Choice wording and coincidence points to Chapter 3
Now, let's get into why players think Season 8 is the end of Fortnite Chapter 2. The first reason is the choice of wording Donald Mustard used in a tweet. He was expressing his excitement for Fortnite's future.
In classic Mustard fashion, he stated that Chapter 2 Season 8, and the two after it are his favorite parts. Fans of Fortnite find it odd that he wouldn't just say Seasons 9 and 10. This leads players to believe that the two chapters following Season 8 will be in Chapter 3.
As well, many players have analyzed videos from popular Fortnite content creators. Epic Games sometimes gives larger creators a heads up when it comes to drastic changes to the game. This time, theorists are pointing towards videos from SypherPK and TaborHill.
Both creators recently uploaded videos expressing why they think Chapter 3 will be here soon. But even more interesting is that both videos ended with the creators saying "Catch you on the flipside." This could be a coincidence, but fans think it's proof that Chapter 3 is coming soon.
Cosmetic descriptions and hotfixes hint at Fortnite Chapter 3
A recent hotfix updated the Blackhole that appeared at the end of Chapter 1. This fix readded the code that loads players directly into the Blackhole. The Blackhole has been updated frequently over the last couple of seasons, but is it time for the updates to be put to use?
As well, there are a bunch of new cosmetics from Chapter 2 Season 8 that make it seem as if this really is the end. We won't go into all of them, but the tweet below from HYPEX shows all of the Chapter 3 clues.
Various fans have also noted that Fortnite Chapter 2 has already exceeded the length of Chapter 1. Adding two more Seasons after Season 8 would make Chapter 2 incredibly long.
But what do you think? Is Season 8 really the end of Fortnite Chapter 2, or is Chapter 3 two more seasons away? Let us know your thoughts on Twitter via @FortINTEL.
For more Fortnite, check out all of the punchcard challenges for Chapter 2 Season 8, and stay tuned for more news and guides.