Deadpool Fortnite takeover: map changes, Item Shop, animations & more
Deadpool is finally in Fortnite. Take a look at all of the map changes, Item Shop additions, and more.
Deadpool is finally in Fortnite. Take a look at all of the map changes, Item Shop additions, and more.
It's hard to think of a more popular skin to add to Fortnite than Deadpool. Epic told us about him when Season 2 came out. Seven weeks later, he's finally in the game.
Of course, Deadpool isn't just any secret skin. He's coming in HOT. Deadpool took over The Yacht, The Item Shop, the Battle Bus, and the Supply Drops.
The Yacht is Deadpool's biggest mark on the game. Anyone who followed the leaks knew this was coming. Deadpool is hosting a massive party at The Yacht. It will probably be a deadly one, however, with the number of players landing there.
Interestingly, you can unlock the Deadpool skin even if you haven't completed any of the previous challenges. If you visit the DJ booth at The Yacht, you can also grab the Freestylin' lobby track for free.
Your biggest question might be: what happened to Meowscles? He's the big loser in all of this. He lost his home at The Yacht.
Meowscles was relocated to the Box Factory beneath Mount Kay. As many predicted, he's now a Shadow agent.
Deadpool took control of the Item Shop as well, bringing us a new cosmetic pack to buy individually or as a group.
These cosmetics include a new rideable glider, a new pickaxe, and a couple of Deadpool-specific emotes. The 'Scootin' emote is probably going to be a big seller.
Another couple of map changes include Supply Drops and the Battle Bus. Deadpool took control of these, as well. You'll notice this as soon as you drop in.
Here's a look at the Battle Bus and Supply Drops. Data miner @Spedicey1 got a glimpse of them, early.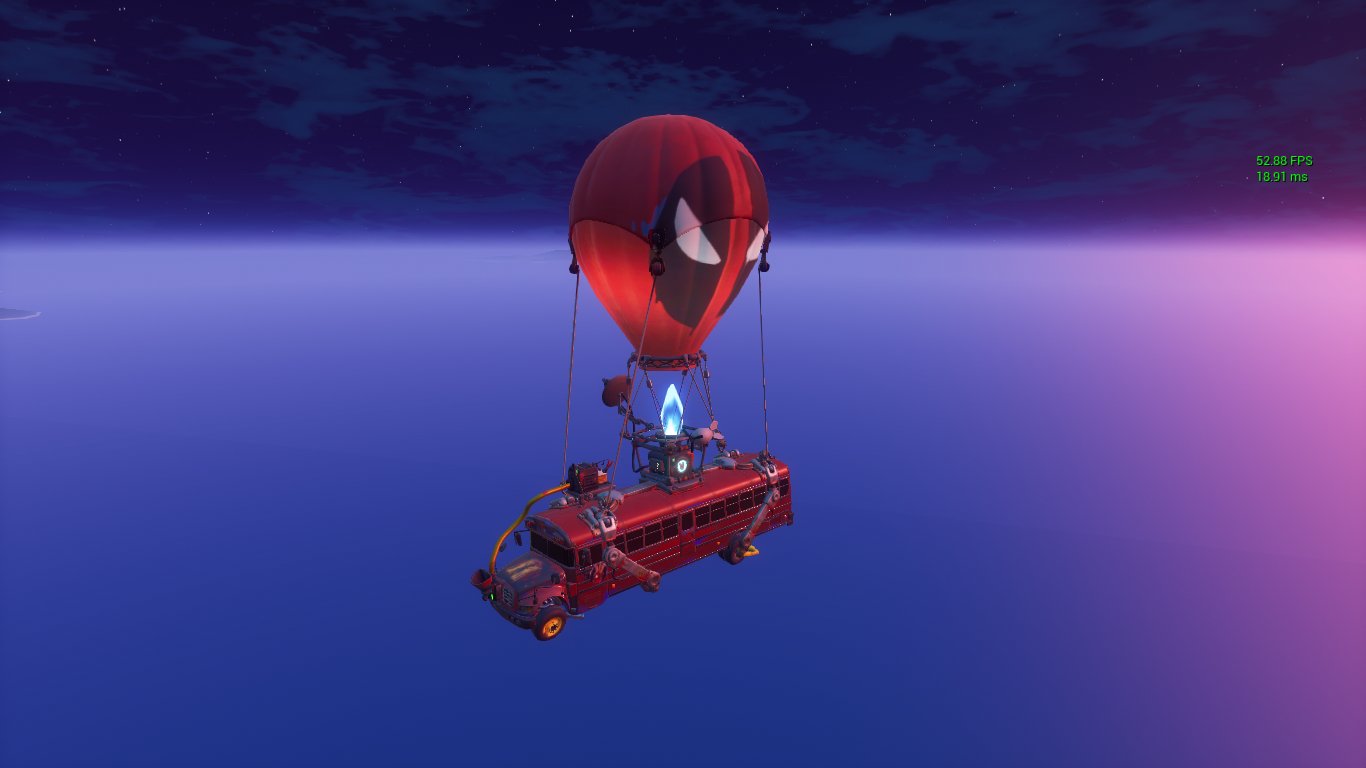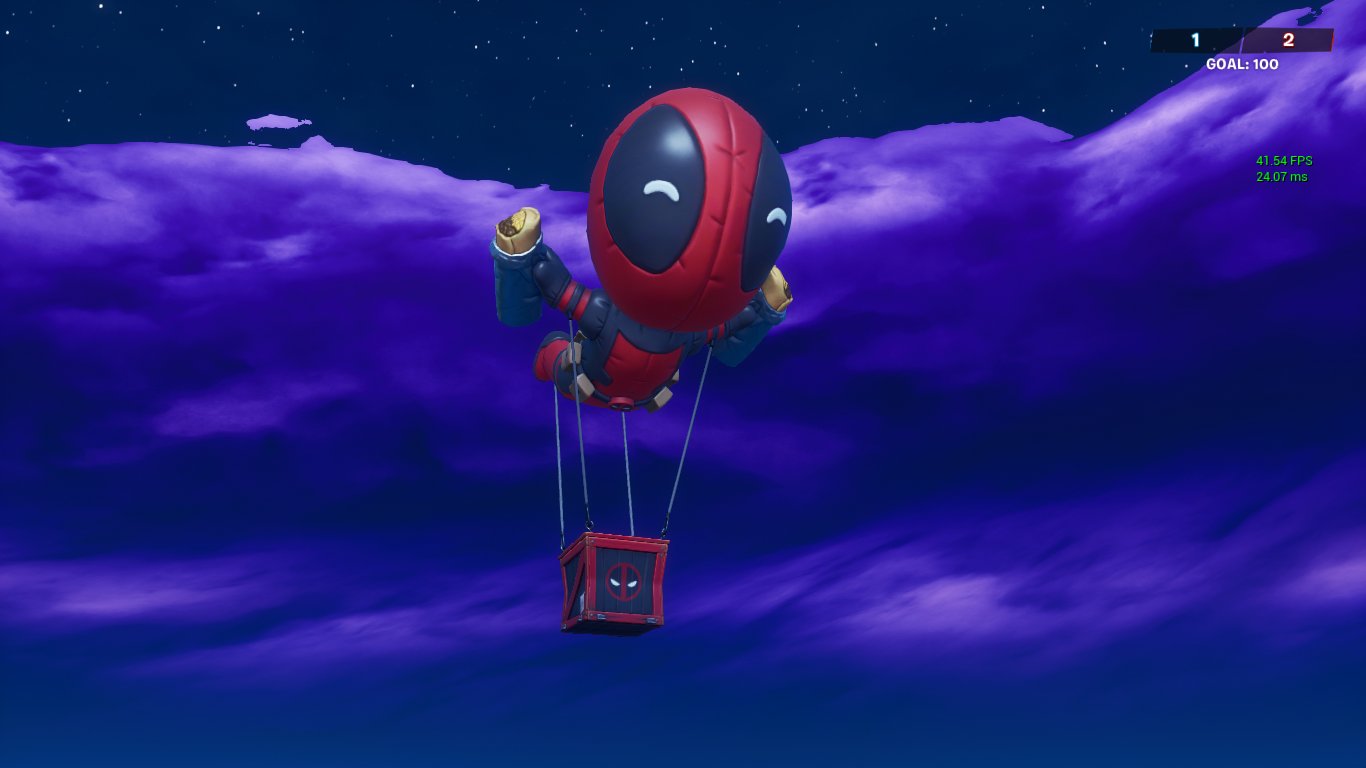 So, there you have it. These are all of the Deadpool Fortnite map changes that you can explore.
The Yacht is going to be one of those places you go once or twice before neglecting for the next week. New locations are an inherent 50/50. If you're trying to win, try out the Box Factory.
Speaking of the Box Factory, it will be interesting to see if there's a Vault in the area. We'll keep you posted when we find out, for sure.
Speculating on the rumored Flare Gun in Fortnite Season 3
How do you think the rumored Flare Gun will work in Fortnite Season 3?
Fortnite Season 3 has been delayed by an extra week, but that doesn't mean that we can't speculate about what it will bring. We've seen leaks and rumors that revolve around a flooded map, seemingly confirmed by the early release of the Season 3 icon on the PlayStation store.
One of the Season 3 leaks includes mention of a Flare Gun, which has a portion of the community guessing as to how it will work. Here's one speculation from Reddit user u/DaBobbyKing.
We think these numbers seem reasonable, but that this isn't the only application of the Flare Gun. We think that it will be similar to the Harpoon Gun in more ways than one.
In our opinion, the Flare Gun will be used for a new mechanic in Fortnite Season 3. It could even have a single use and trigger a Supply Drop, similar to Loadout Drops in WarZone.
This is only working within the confines of the mechanics from Seasons 1 and 2. It could be related to something entirely new – the same way that fishing was added to Chapter 2 Season 1.
Either way, we're looking at the rumored Flare Gun through the same lense as the Harpoon Gun. We predict that it will be a support item first and a weapon second. Sure, you can deal some damage with it, but more players will use it for its primary feature.
What will that feature be? Until June 17, your guess is as good as ours. Let us know in the Twitter replies and comments.
Fortnite players claim Epic missed an opportunity with Season 3 delay
Some Fortnite fans are claiming that the Season 3 delay was a "missed opportunity" to raise money for charity.
On June 3, we learned that Epic Games were postponing Fortnite Season 3 due to the current climate and protests against police brutality in the United States. The season was set to release on June 11 but has been pushed another week until June 17.
This is the third time that Season 2 has been extended, nearing Chapter 2 Season 1 as the longest season in Fortnite history. Despite the delay being predicted and understandable, Fortnite players were disappointed to hear the news.
Following the delay, many Fortnite players took to social media to express their frustrations. Some even called this a "missed opportunity" for Epic Games to incite some genuine change with their massive platform.
Several posts hit the r/FortniteBR subreddit that suggested that Epic should have released the season as planned and donated a portion of their Battle Pass proceeds to related charities.
Two posts, specifically, called out Epic Games for this missed opportunity, including one from @KudosOnYT and another from u/ViangelPlaysGamesYT. Both posts have since been removed by moderators of the subreddit.
The post by ViangelPlaysGamesYT suggested that Epic add something to the Item Shop to generate money for charity instead of delaying the season and "really changing nothing."
Electronic Arts, with all of the hate they get in the gaming community for their microtransactions, announced that they'd be donating $1 million to charity and "double match any funds that you donate to these and any other local organizations through our YourCause program during the month of June." They announced several related initiatives in their blog post as well.
We'll have to see if Epic take any of these suggestions to heart. As of now, a chunk of the community tends to view the Season 3 delay under a selfish light – that Epic didn't want the new Fortnite season overshadowed by real-world events.
Hopefully, that's not the case and we see some sort of related charitable efforts from Epic and other studios and publishers in the wake of recent events. The opportunity is not completely missed, yet.
How to make an explosive drone in Fortnite
This Fortnite exploit allows you to make Proximity Mines hover in the air.
Fortnite exploits run the gamut of being incredibly overpowered to meme-worthy. There will always be exploits in a complex game like Fortnite, and this one falls into the latter category.
We first saw this exploit on display from trickshotter FaZe Mew. He used the floating Proximity Mine/C4 exploit to hit another in a long line of insane shots. It's too bad that it only resulted in a hitmarker.
Reddit user u/Slushyguy posted a brief tutorial on how to make these items fly. All you have to do is throw them at a wall, edit the wall, then destroy the wall. From there, the explosives will fly on their own.
It appears as though you can change the direction of these explosives with additional building pieces. At least, you can make them go higher into the air with ramps.
This is an interesting exploit, but will probably get more attention in the trickshotting community. We'd love to see someone get a kill with this roaming mine, though. At least, it's something that will keep you busy while we wait another two weeks for Chapter 2 Season 3.