Creative Mode image could be the first look at a leaked shotgun
A post from the Fortnite Creative Twitter account may have given us our first look at the leaked Charge Shotgun.
We first heard the news of a new shotgun coming to Fortnite following the v12.40 update. Data miners found the new weapon, along with Dual-Wield Pistols, in the game files.
v12.41 and v12.50 came and went with no new news of the rumored shotgun. Not every developed weapon comes into the game, so there's always a chance that these get lost in the shuffle.
On April 30, however, the Fortnite Creative Twitter account announced a new Featured Island. The two characters in the photo were carrying shotguns that we've never seen before.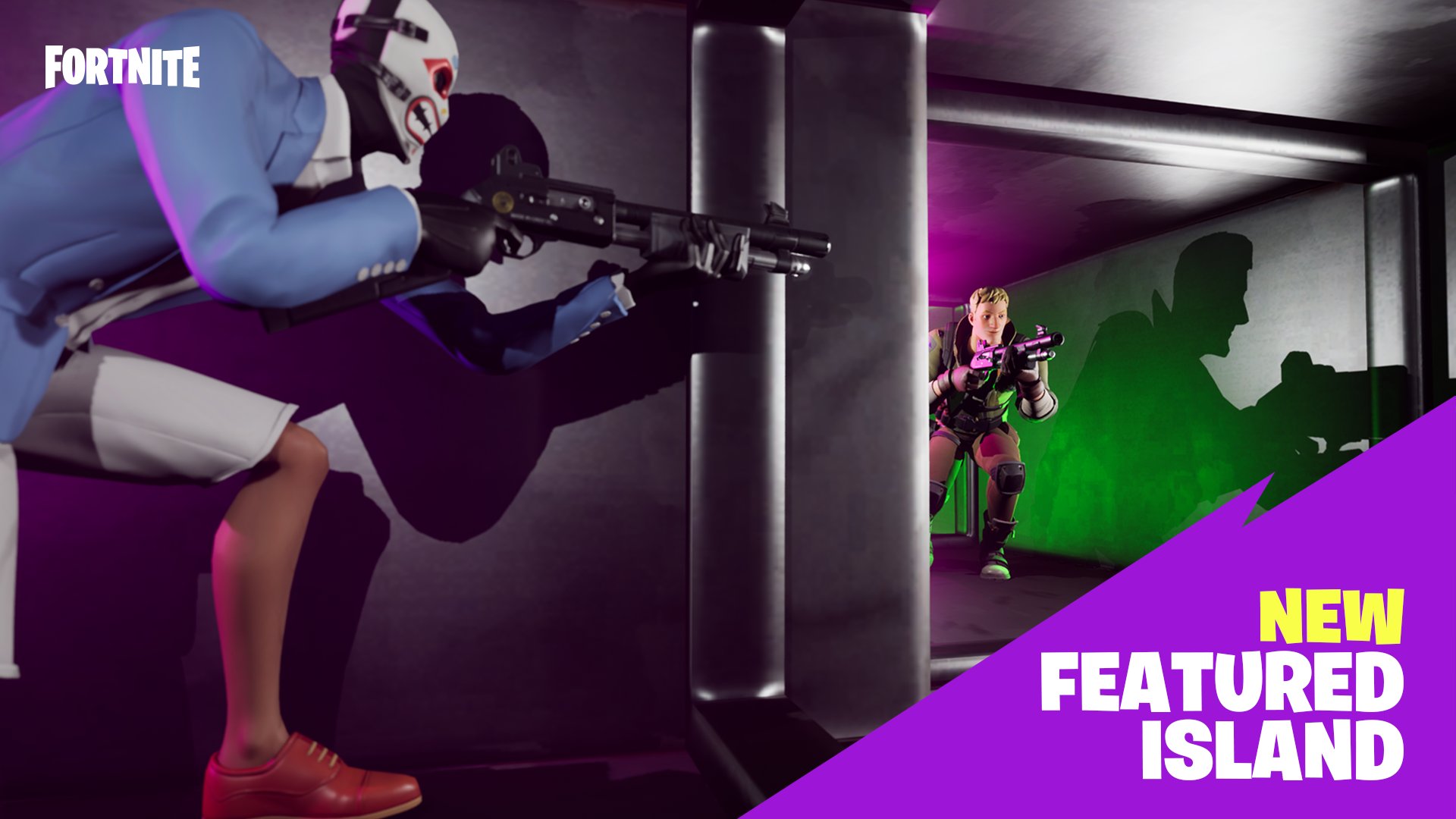 These shotguns resemble the Epic and Legendary Pumps, but they're not the same model. All you have to do is look at a picture of the Pump Shotgun to realize that this is a different weapon.
We've seen the Pump, Tac, Drum, Double Barrell, and Combat Shotguns in Fortnite. None of them look like the one in the picture.
When you combine this image with the news of a leaked shotgun found in the game files, it's natural to assume that this is what the shotgun will look like.
According to data miner @Hypex, the new shotgun (codenamed "Shotgun_Charge_Athena") will be Fortnite's first charge weapon, which will deal more damage the longer you hold the trigger. Here are the known stats of the weapon:
Rarities: All
Damage: 68/77/85/95/102
Headshot multiplier: x1.5
Damage charge multiplier: 1x – 1.75x
Mag size: 3
Charge time: 1 second
We still have no idea when this shotgun will be coming to Fortnite, but this is the first time we've seen a model of what it could look like.
Of course, this could be a red herring and the shotgun could look totally different. Chances are, though, that we're looking at the new Charge Shotgun in Fortnite.
Fortnite v15.00 leaked skins & cosmetics
Fortnite Season 5 is here. Take a look at all of the leaked skins and cosmetics coming out of the new patch.
Fortnite Season 5 already has its first batch of leaked skins and cosmetics for us to look forward to.
The newest Fortnite season hasn't even officially been released at the time of writing, and we already have a batch of Fortnite leaks from data miners who have been digging through the game files.
Some of these leaks will, undoubtedly, include Battle Pass skins, since data miners include all skins that are new to the game files.
Below are all of the leaked skins, back bling, pickaxes, gliders, and emotes that data miners found in the v15.00 game files. Hopefully, we gain access to these skins sooner rather than later.
Leaked Season 5 Skins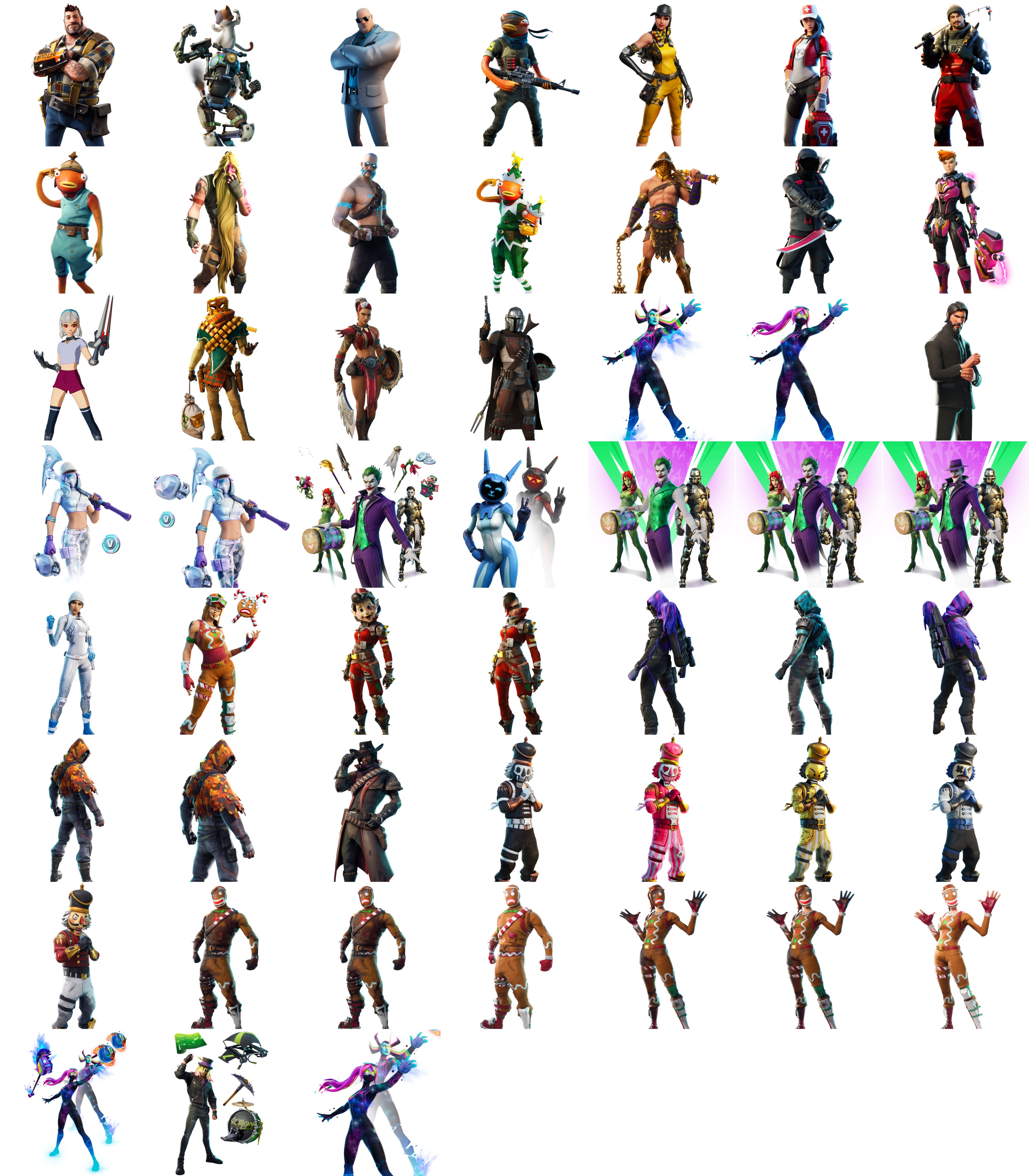 Leaked Season 5 Wraps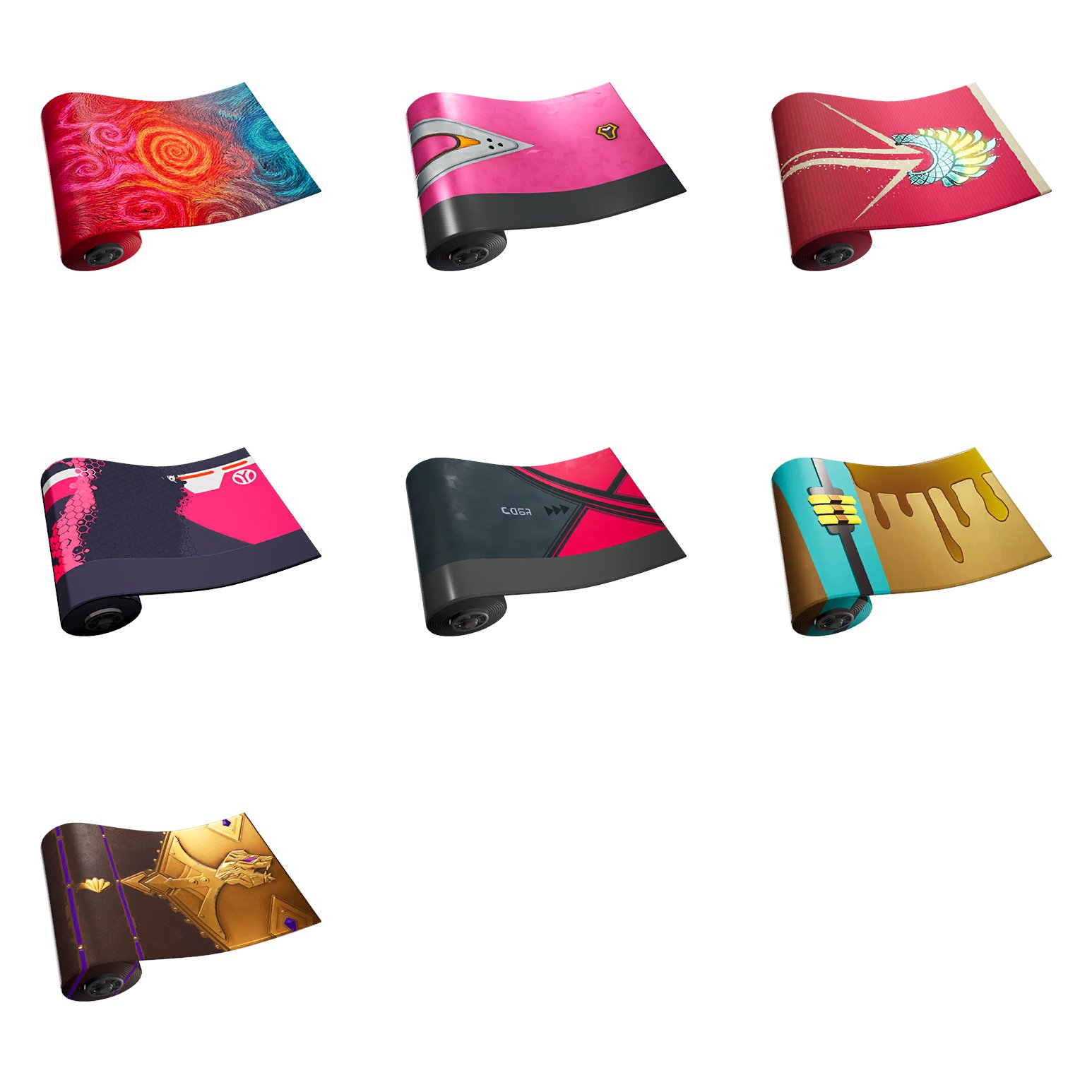 Leaked Season 5 Emotes
We're continuing to cover all of the breaking news regarding Fortnite Season 5 here and on Twitter, @FortniteINTEL. Make sure to follow us over there so you don't miss anything.
Good luck on getting your first Victory Royale of Season 5!
Baby Yoda, subscription & more Fortnite Season 5 Battle Pass leaks
Fortnite Season 5 is coming in hot with Baby Yoda leaks and a Crew subscription announcement.
Fortnite Season 5 is a week away, but a batch of leaks and a major announcement just gave us a ton of information about what the upcoming Battle Pass will include.
According to these leaks, we're getting a Mandalorian skin, a Baby Yoda back bling, and a "Crew" subscription that offers exclusive skins. Let's get into the leaks and information.
Mandalorian & Baby Yoda
Finally, after two Fortnite X Star Wars crossovers, we're getting a Mandalorian skin in Fortnite. More importantly, we're getting a Baby Yoda back bling – what could be the most-requested cosmetic item to date.
We don't know for sure, but most fans who saw these leaks immediately assumed that the Mandalorian would be the Season 5 Battle Pass "secret" skin, similar to Deadpool, Aquaman, and Wolverine.
The next Battle Pass probably won't include an entire Star Wars theme but will contain some new skins with this fan-favorite combo coming when you complete some specific challenges.
Crew Subscription
The Crew subscription came as an official announcement from Epic Games ahead of Season 5. It was leaked a few minutes early, but Epic quickly responded with a blog post, outlining exactly what the new "Crew" subscription will inlcude.
First of all, they confirmed that Season 5 will drop on December 2, smashing rumors of a 36-hour downtime. This season will include the first Battle Pass to be included in the "Crew" subscription for $11.99 per month.
The subscription will give players 1,000 V-Bucks per month, an exclusive monthly Crew Pack, and access to the current season's Battle Pass. With the Battle Pass already costing $10 (950 V-Bucks), this seems like a good deal for at least a month or two.
Epic have confirmed that Galaxia, shown in the video above, will be the first exclusive skin in the Crew Pack. It's a cool and sweaty skin, so we'll probably see a lot of signups as Season 5 releases.
An annual Fortnite subscription was leaked at the beginning of the year, but Epic quickly dispelled those rumors and claimed that it was only a concept. This appears to be the adjusted result of the Fortnite subscription model.
Will you be grabbing Galaxia, 1,000 V-Bucks, and the next Battle Pass? It seems like a good deal to us. Let us know on Twitter @FortniteINTEL.
Fortnite leak points to Launch Pads returning for Season 5
All signs point to the Launch Pad returning in Fortnite Season 5.
Fortnite Season 4 is nearly over, so fans are looking towards the new season and what it will hold. There's no doubt that we'll have some surprises when we load-up Fortnite on the first day of Season 5. We may be able to predict a few things, however.
Outside of the stripped-down Chapter 2 Season 1, Season 4 was the only Fortnite season that didn't include Launch Pads since they were introduced to the game way back in November of 2017.
The Launch Pad is a central point of the game, so it was surprising to see it leave in Season 4. According to recent reports, however, we could see it sooner rather than later.
Although it was surprising, the removal of Launch Pads made sense. Several mobility improvements were added to Season 4, and Epic could have thought that the Launch Pad pushed the game into the "too much mobility" category – which was a problem in Season 9.
According to a tweet from Fortnite data miner, Mang0e, it seems like Epic could be reversing course. When digging through the v14.60 game files, the data miner found that Launch Pads were added back to the files.
The Launch Pad's return to the Fortnite game files could mean a number of things. It could be coming back for the event or an LTM like we saw with some items in Lachlan's Pickaxe tournament or Unvaulted.
Unvaulted just ended, though, and the Launch Pad was nowhere to be found. More than likely, this means that everyone's favorite mobility tool will return for Fortnite Season 5.
The Launch Pad is kind of like the Pump. It might go away for a Season here and there, but we always know it's coming back.