All major map changes in Fortnite Season 5
Fortnite Season 5 brought substantial changes to the map. Here are all of the new POIs in Fortnite Season 5.
Fortnite Season 5 is here. Take a look at all of the major POIs included in the new season.
It seems like Fortnite has been upping the ante with each recent Fortnite Season. It might be recency bias, but this seems like the biggest season in Chapter 2 so far.
Let's take a look at all of the major changes included in the Fortnite Season 5 map.
New Fortnite Map
The Fortnite Season 5 map looks amazing. No, it's not a completely new map like some people thought. Still, Epic fleshed things out with new locations that fit the theme and expand on what's already there.
Here's how the new map looks when you enter the game for the first time. As always, we expect Epic to add to this as the season goes on.
Salty Towers
Tilted Towers is back! Well, it's kind of back. Salty Springs and Tilted Towers have morphed together to create Salty Towers – perhaps a better name for the area.
This will be the hottest drop spot in the game on release – potentially for the entire season. Salty Springs was already a hot drop spot, and Tilted is the game's original hottest spot.
This is going to be fun. Can't wait to see NickMercs come back and dominate, here.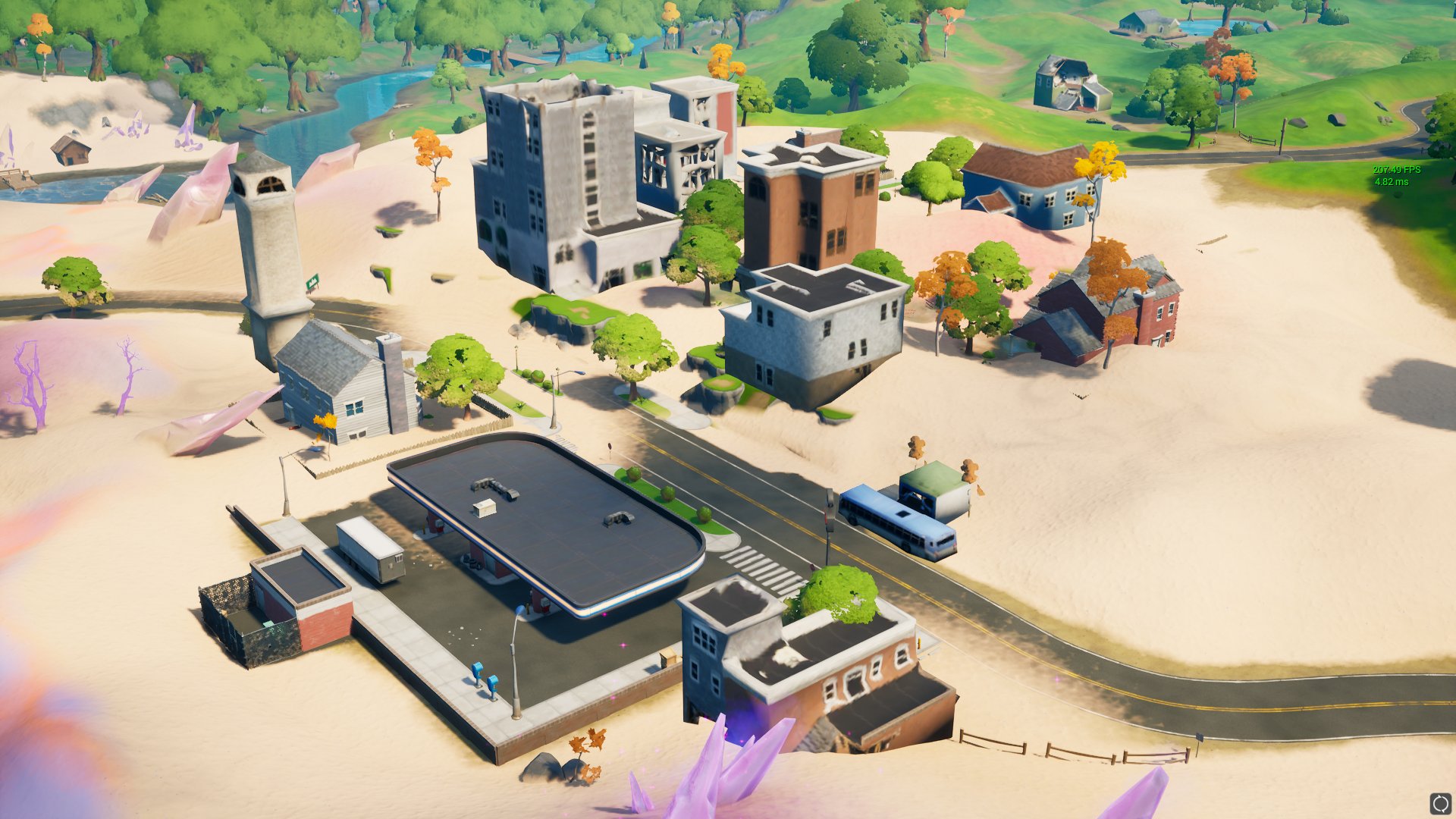 Stealthy Stronghold
Stealthy Stronghold gives us a Jurassic Park vibe, along with some old school Dusty Divot foliage.
This location might end up being one of the tamer drops over the course of the season. It occupies the northeast portion of the map, which was always a good place to land if you didn't want a large fight.
We can't wait to see what's under all these trees.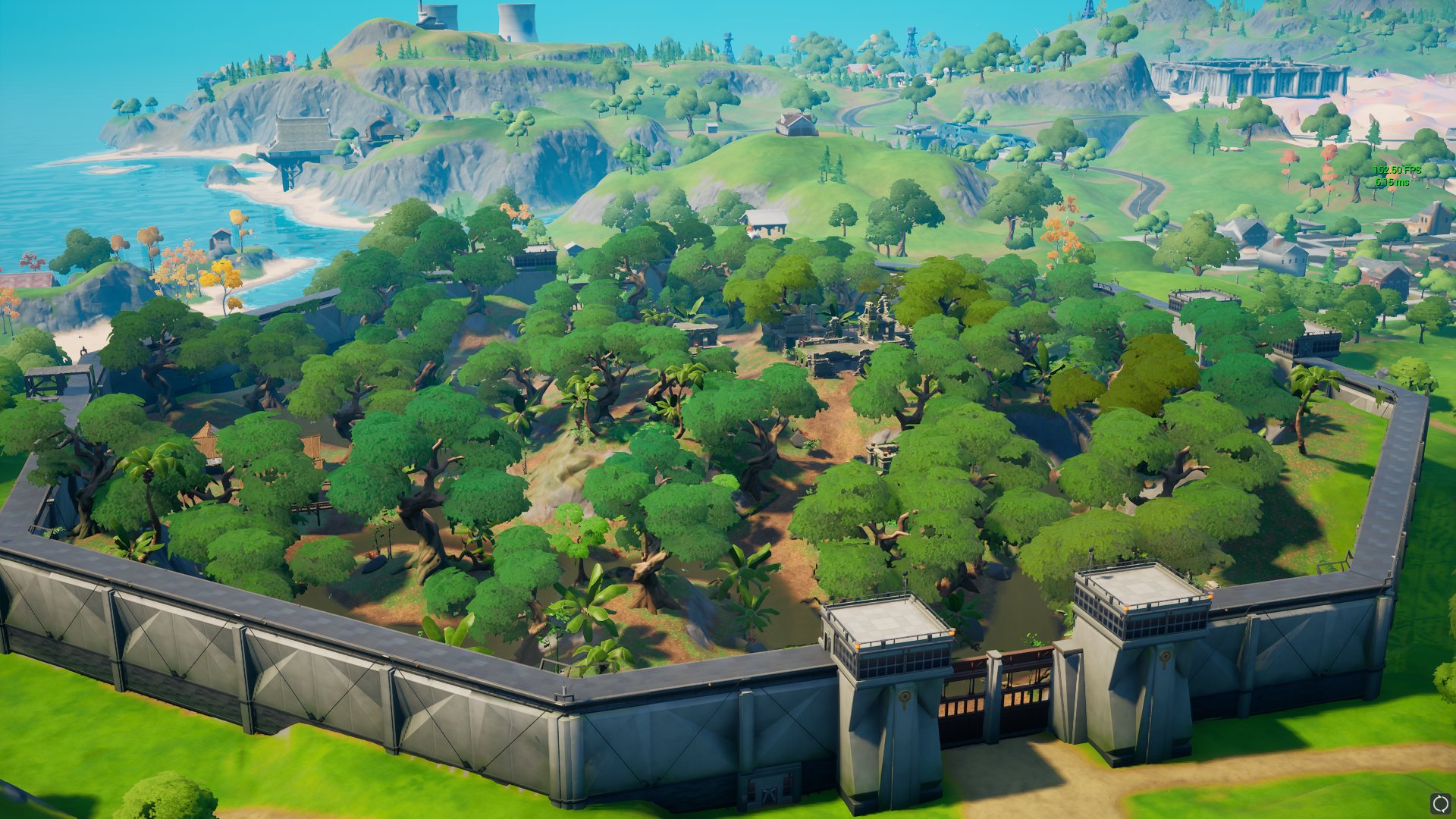 Colossal Coliseum
Colossal Coliseum is going to be a tough place to fight. You won't want to get caught in the middle with enemies on the sides.
We expect this to be another hot drop for players in Season 5. It is, after all, a coliseum.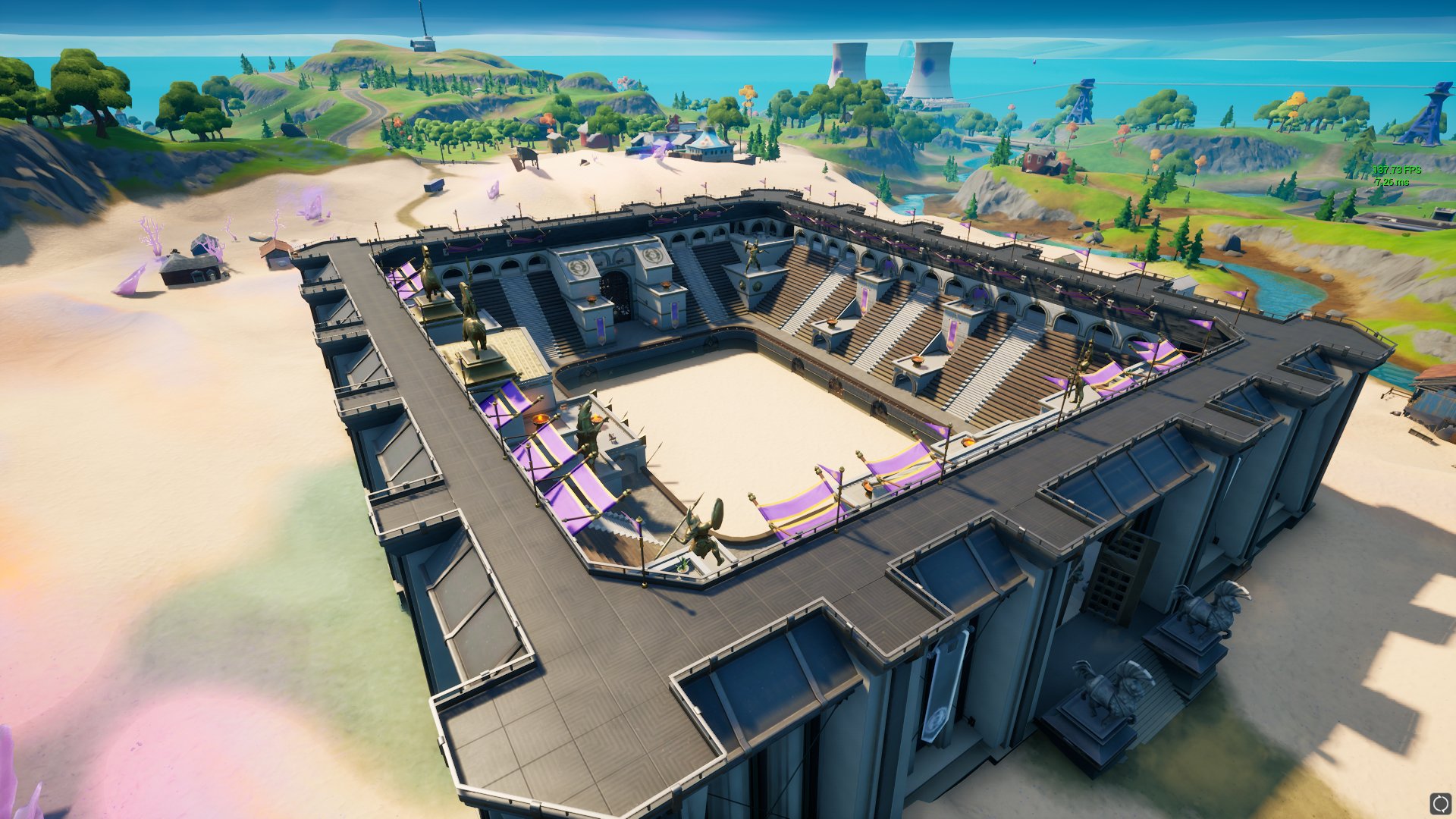 Hunter's Haven
Hunter's Haven seems like a smaller version of Misty Meadows or Lazy Lake, but we'll have to see. This is a perfect place for a new location, though, right in the previously vacant center of the island.
We're not as excited about Hunter's Haven as we are about some of the other locations around the map, but we'll check it out. It could end up being our favorite.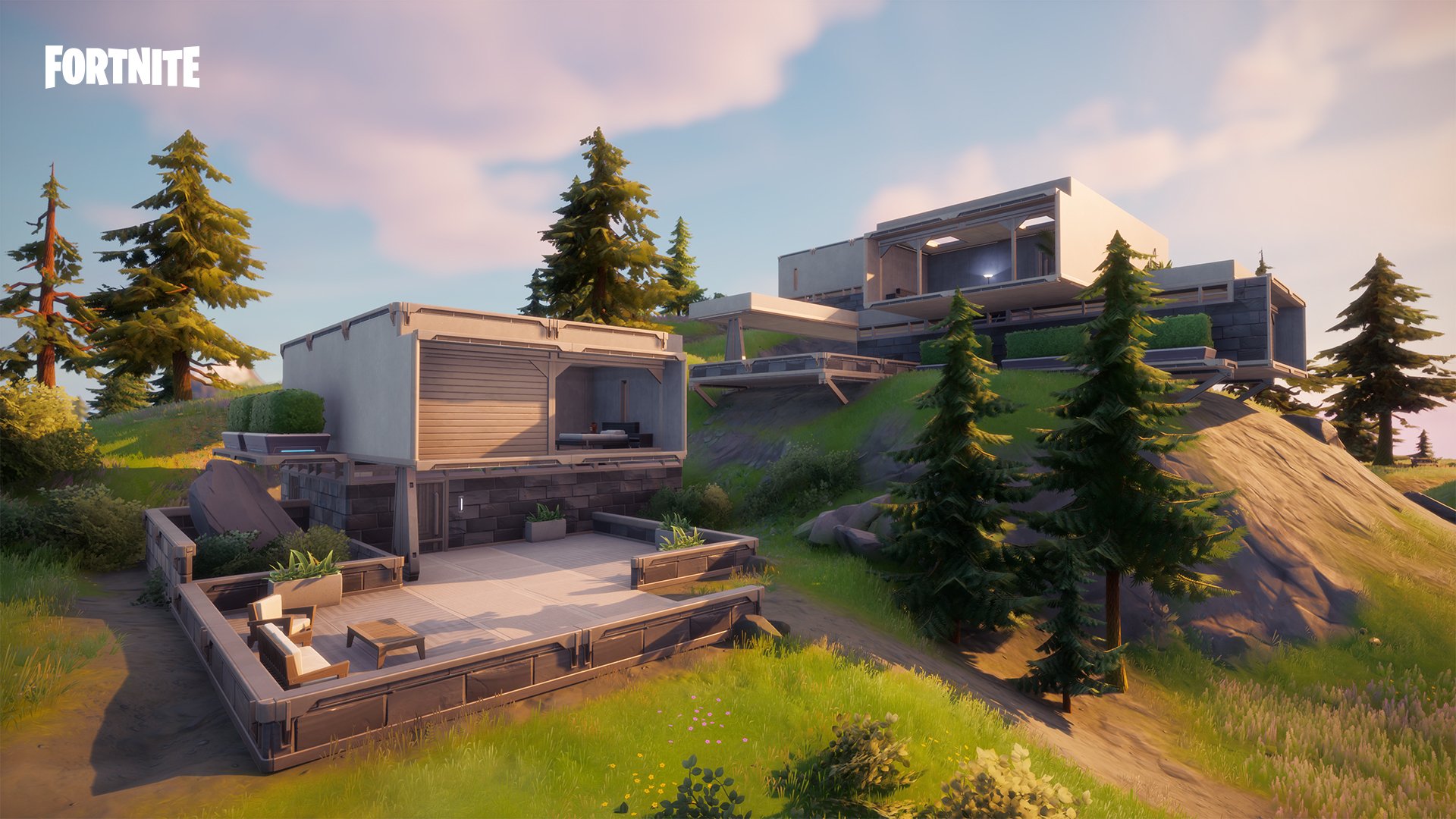 The Zero Point
The Zero Point has returned – this time, significantly smaller than we remember it. Of course, this might not be its final form…
The area surrounding the Zero Point appears to be a no man's land. It will be interesting to see if this orb causes a low-gravity effect like the last one did. For now, it looks like Epic replaced a spice drop spot with an empty area – not always a bad thing.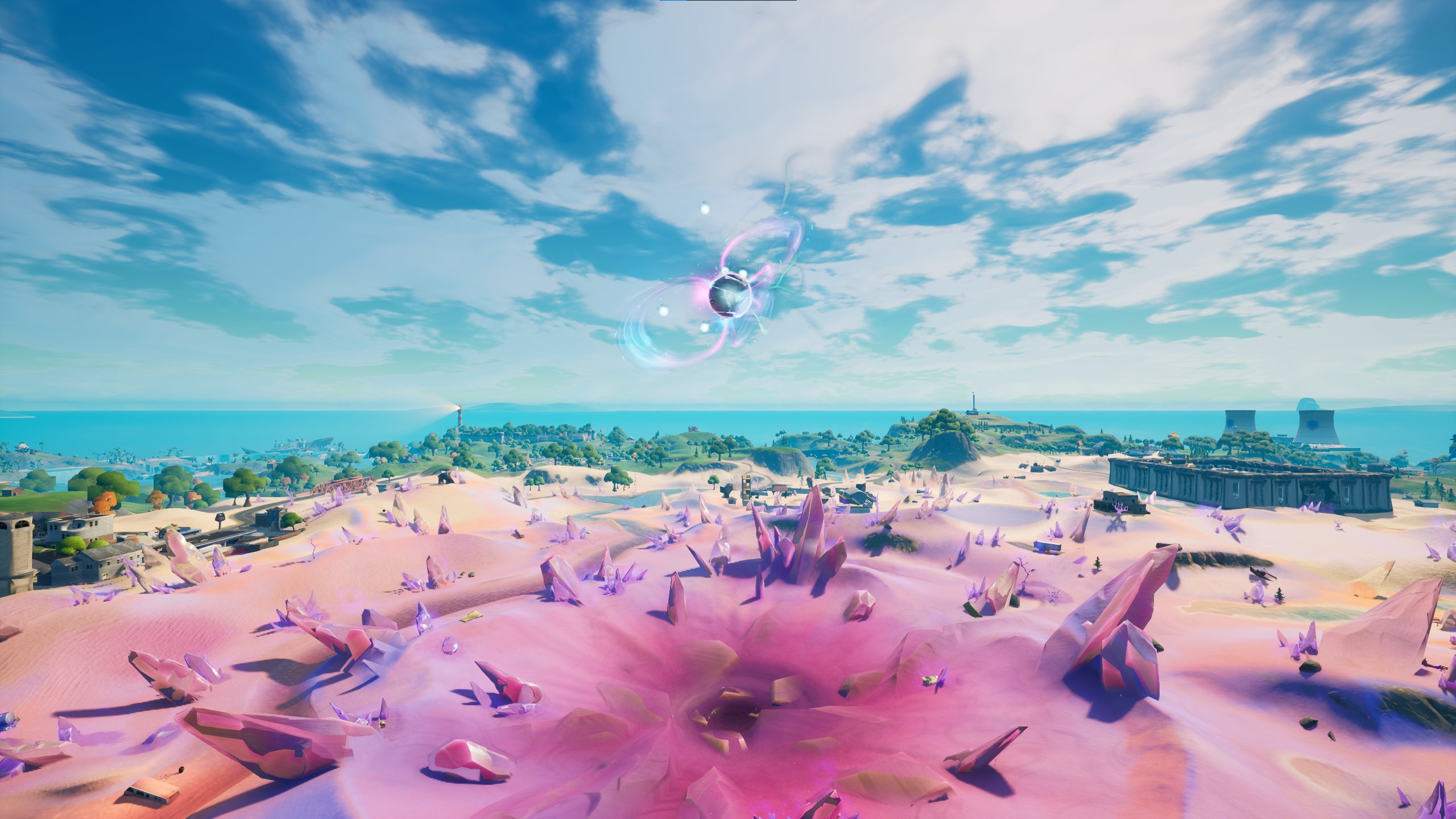 Of course, there are a ton of other, smaller POIs that aren't included on this list. You'll have to dive in and find them with the rest of us.
We'll see you in Salty Towers. It's going to be a bloodbath. Good luck out there.
Fortnite Creative Mode could be getting a huge expansion
Fortnite Creative Mode could bring a massive update to truly simulate end-game scenarios, according to a recent leak.
Fortnite Creative Mode could bring a massive update to truly simulate end-game scenarios.
Creative Mode was one of the most innovative additions that Epic has made to Fortnite. You don't even have to play the base game mode to enjoy Fortnite, anymore. You can play Search and Destroy, deathruns, Zone Wars, Trivia, boxfights, and a lot more.
Competitive Fortnite players have taken to Creative Mode the most. Zone Wars gives you a simulated end-game and boxfights let you practice the most important element of high-level competitive play.
Fortnite Creative beta
Over a year ago, way back in, Fortnite v12.10, files were added to the game that we assumed would bring a massive change to Creative Mode. According to the game files, Creative can now support up to 50 players.
A year after we first heard the news about an updated Creative Beta, we still have yet to see this in practice. Since it's been so long, many players forgot that it was even on the horizon.
After the v15.50 update, however, data miners found some new files that relate to the Creative Mode expansion. According to them, Epic are testing a beta of Creative that should support 50 players.
Such a change would be a massive step for the game. You could truly play a mini-BR game with your friends if this change went through. YouTube creators and streamers could also manage private matches a lot easier, as there's no chance of a code leak or an unwanted intruder.
The best part of this additional player count is the ability to truly simulate competitive end-game situations. Zone Wars is good practice for a lot of us, but not for those at the highest level.
Anyone who has ever watched a tournament knows what we're talking about. The end-game in professional Fortnite matches routinely has 40+ players in the final few zones. It's pure chaos, and a 50-player Zone Wars lobby will be able to capture this.
Of course, the expansion also opens the door to a ton of other possibilities including massive boxfight battles and more. Epic will be focusing on the Creative side of things for the future of Fortnite, and an increased player count is an excellent first step.
Image Credit: Epic Games
Fortnite leaked skins & cosmetics from v15.50 update
Epic Games have rolled out their first update in a few weeks, with the arrival of Fortnite patch v15.50, and a number of skins and cosmetics have leaked as a result.
These weekly updates were never missed in times gone by, however Fortnite Chapter 2 has been a lot more inconsistent in that sense. Some weeks there is a huge update with map changes, new crossovers and challenges – while others will just make very minor bug changes.
You can always read about what to expect from the patch here on Fortnite Intel, and alongside those patch notes, let's run through some of the game's unreleased outfits.
On March 2, once the downtime began, a number of leakers started looking into the game's files to see what had changed. To their surprise, with just two weeks left in the season, not much had been tweaked in terms of content.
However, we do have some leaked skins and cosmetics to dig through – courtesy of Lucas7Yoshi and VastBlast.
Fortnite leaked skins and cosmetics from v15.50 update
Bundles
Midas female GoldenTouch bundle
Emotes
So, there you have it! Those are all of the newest unreleased skins in the Fortnite world, some of which may actually roll out following the latest update.
Keep an eye out on the Fortnite Item Shop and you never know, one or two may appear there in the near future.
Fortnite v15.40 leaked skins and cosmetics revealed
Epic Games have revealed the new Fortnite v15.40 update and leakers have already found a bunch of new skins.
Epic Games has dropped patch v15.40 in Fortnite and with it comes a boat load of leaked skins as well as cosmetics.
The latest update brought back one of the game's older weapons, which had been vaulted for some time, and that's the Flint Knock pistol.
As the pirate theme died long ago in Chapter 2, the weapon hasn't been around for much of Chapter 2 – but now it's back in the loot pool.
As usual, following an update, leakers have been hard at work looking around for any potential teasers for upcoming content. To that point, leaked skins and cosmetics have emerged.
Fortnite v15.40 leaked skins
New Bundles
Before we dive into the individual skins and how they're going to look in Fortnite, it's worth noting VastBlast discovered four new bundles are included.
These can be seen below – coming with individual pickaxes, back blings, and more.
On top of that, ShiinaBR revealed how some of the new skins shape up in-game.
Last but not least is the SypherPK Locker Bundle, found by iFireMonkey.
Fortnite v15.40 leaked cosmetics
Here's the list of new cosmetics leaked, courtesy of HYPEX – one of the game's most accurate leakers.
As you can see, a number of weapon wraps and other cosmetics are in the works.
Now, it's only a matter of time before they're added to the battle royale experience. Which one do you have eyes for? Let us know by tweeting us @FortniteINTEL on Twitter.