5 things Fortnite could do to compete with CoD Warzone
Call of Duty: Warzone is out now. How will Fortnite win some of its players back from this heavy-hitting Battle Royale?
Call of Duty: Warzone is out now. How will Fortnite win some of its players back from this heavy-hitting Battle Royale?
Another 'Fortnite killer' has been released into the wild, threatening to take a large chunk of the Battle Royale audience away from Fortnite. No game will ever match the unique experience that is Fortnite, but casual players are undoubtedly going to try the free-to-play Call of Duty: Warzone.
The release of Apex Legends led to a free Fortnite Battle Pass, siphon in pubs, Reboot Vans, and a pinging system. Clearly, Epic takes competition seriously.
Yesterday, when Activision announced the Call of Duty BR, Epic shot back with an immediate announcement of the Fortnite Champion Series for Season 2. What else do they have up their sleeve? How else will Epic compete with this fun, polished, unique BR? Let's speculate.
Bring Siphon Back
The most immediate impact that Apex Legends had on Fortnite was the implementation of siphon in all game modes. Nearly everyone loved siphon until it was unceremoniously removed for promoting "unhealthy aggression."
High-level Fortnite players are now calling public Fortnite matches "Arena without siphon." In many ways, they're right. Public solo matches, in particular, can be just as tough as Arena matches are.
Players of all levels are asking for the return of siphon. There's no better time than now to give everyone what they want.
Quality of life changes (FoV slider)
There are a ton of small QoL changes that Epic could make to Fortnite that would make all of the difference. Players have been asking for an FoV slider for years. Right now might be the perfect time to give it to us.
Things like a loadout preset, FoV slider, competitive rewards, and locker customization options seem like no-brainers. At this point, it could even appear as though Epic has been waiting on a true BR competitor before they dropped some of these features.
Wouldn't it be great to see the next update bring us a host of quality-of-life improvements? This might be the best way to combat another popular game like Warzone.
Separate the competitive loot pool
Separating the Fortnite loot pools is probably the least-likely suggestion on this list, while simultaneously making the most sense.
Competitive Fortnite players hate the C4 and Heavy Sniper meta that has taken over mid-game fights. These weapons present easy kill opportunities in competitive matches, with little skill needed.
At the same time, the casual community seems to love Heavy Snipers and mythic weapons. The compromise is simple: take the overpowered weapons out of competitive and test things in public matches before adding them to tournaments.
Will Epic do this? Almost certainly not. They've been extremely reluctant to separate the loot pools in the past, and probably won't start now. Still, it would make a ton of sense and might incentivize many competitive players to stay on Fortnite.
Free Battle Pass
What's the easiest way to keep players on Fortnite and away from competing games? Free stuff.
People forget that Epic gave us the opportunity to earn a free Battle Pass when Apex Legends first hit the scene. Season 7 was extended and Epic provided us with some challenges and a chance to earn the Season 8 Battle Pass for free.
This would be a Band-Aid fix for the issue, but it could bring some players back to the game within the next couple of months. Season 2 is still young, but we might see this coming at the end of the season.
Copy the Gulag
Epic isn't shy about borrowing mechanics from other Battle Royale competitors and putting them into Fortnite. No, Apex Legends wasn't the first game to implement vaults, but it's naive to think that Fortnite vaults didn't have something to do with Apex Legends.
Of course, Fortnite and other games also copied the reboot and pinging systems from Apex Legends. Some players even claim that the NPC bosses were influenced by Escape from Tarkov. What, if anything, will come out of Warzone and make its way into Fortnite?
Most of the new BR elements in Warzone seems specific to Call of Duty, which is awesome for Warzone players. Admittedly, I haven't spent hours playing Warzone yet (it's only a few hours old), but one of the elements that Epic could 'borrow' is the Gulag.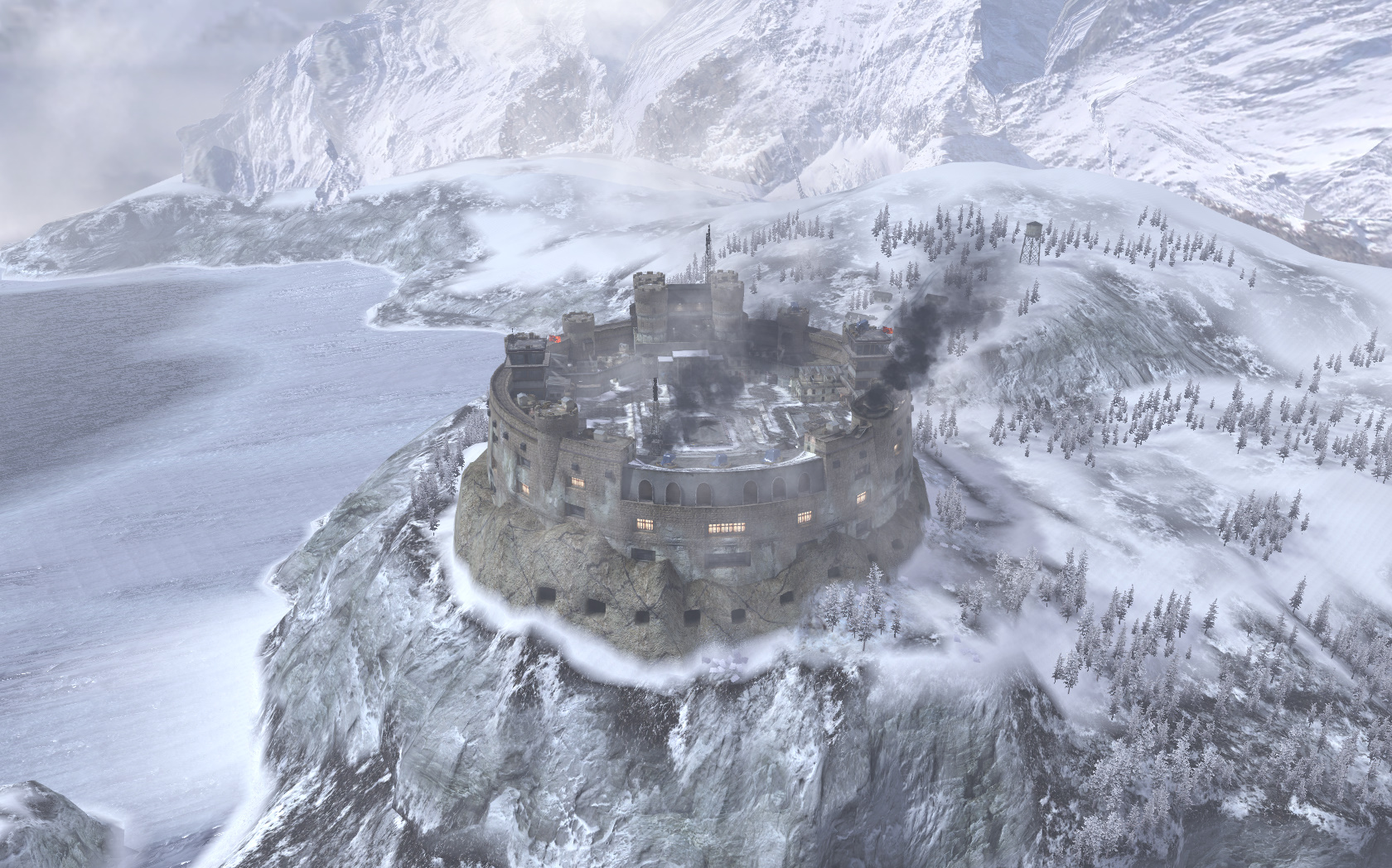 For those who don't know, your first death in Warzone isn't a death. You get transported to the Gulag and play a 1v1 Gunfight match against another deceased player. If you win, you get another chance in the arena.
I don't know what a Fortnite version of this would look like, but there was a Gunfight LTM in Fortnite in the past. Epic could steal this one and bring it to Fortnite, but we'd probably have to wait until next season.
So, there are five ways that Epic can raise the bar and compete with the new Call of Duty BR. If you haven't played Warzone, yet, it's far more entertaining and unique than last year's Blackout. It really feels like a Call of Duty BR, rather than a polished PUBG clone.
I'm going to play Warzone, and many of you will as well. Epic knows this, and are hopefully planning something to revive their player count. Warzone won't kill Fortnite, but it might leave a mark if Epic isn't careful.
Building returns to Fortnite as permanent "Zero Build" mode is announced
Building is back in Fortnite's core modes, but a new Zero Build mode has been announced that continues the experience of no building.
Epic Games has released a permanent no-building mode alongside the return of building to Fortnite.
For the past 9 days, players have experienced Fortnite without any building. While the popular battle royale was founded on the unique premise of building, many hardcore fans and returning players swooned over the lack of building.
Knowing that this experience would only last nine days, players wondered what would happen when building returned. Would Epic introduce a new no-build mode? Or would building return without any other modes available?
Luckily, players won't have to build in Fortnite is they don't want to. But casual players who don't want to play competitively can also enjoy building once more.
Zero Build mode announced as building returns to Fortnite
At the end of the nine day experience, Fortnite announced the new "Zero Build" mode. Advertised as a permanent side mode, Fortnite Zero Build is the same experience players have had for the past week.
In the Zero Build mode, players will continue to have overshields, enhanced movement abilities, and, most importantly, no building. But if you miss the old Fortnite, Epic has you covered.
Zero Build was introduced because building has finally returned to regular core modes: solos, duos, trios, and squads. But this also means that overshields, sprinting, and mantling have been removed from core modes.
Now everyone has a mode that suits their playstyle in Fortnite. But we'd love to know whether you're Team Builder or Team Zero Build. Let us know on Twitter @FortINTEL.
All Tier 100 Fortnite Battle Pass Skins ranked
Fortnite has given us a long list of Battle Pass skins. Here, we're ranking all of the tier-100 Battle Pass skins from worst to best.
Fortnite has been providing us with skins for over two years. Take a look at all Fortnite tier 100 skins as we rank them from worst to best.
We're 20 seasons into Fortnite at this point, and 19 Battle Passes deep. We've seen hundreds of skins come and go with varying degrees of originality. Some are still in Battle Royale to this day while others are collecting dust in a crowded locker.
Not all Fortnite skins are created equal. Today, we're looking at the Fortnite tier 100 skins and ranking them from worst to best. Let us know your opinions in the comments!
19. Doctor Strange: Chapter 3 Season 2
This may come as a shock as Marvel skins tend to rank very high, but we're on a three-season streak of tier 100 Marvel skins. It's getting old, and this one isn't really that great.
Doctor Strange feels like it should have been given the Superman treatment, not the Spider-Man. Plus, they didn't use Benedict Cumberbatch's face which makes the skin even less exciting to unlock.
18. Vendetta: Season 9
The Vendetta is one of the least favored tier 100 skins of the bunch. The non-upgraded version is lame and the final stage leaves a lot to be desired.
This one was one of the most uninspired tier 100 skin, in my opinion. It doesn't look very good, either, which is why it's placed at the bottom of our rankings.
17. Ice King: Season 7
The Ice King is a skin you'll hardly ever see in a modern Fortnite match. It's not the ugliest skin we've gotten as a tier 100 reward, but it isn't far off.
The reason this is so low, though, has to do with the size. This skin is massive and clunky, making you feel like an easy target when you're wearing it.
16. Ultima Knight: Season X
The Ultima Knight is, simply, an addition to the OG Black Knight that ranks much higher in this list. This is a poor man's Black Knight and everyone knows it.
Not only is the skin unoriginal, but it's large and clunky when you rank it up. Anyone who already has the Black Knight won't be rocking this version into battle
15. Dire: Season 6
The Dire skin is one of the cooler skin concepts Epic has added as a tier 100 skin. The werewolf skin, while interesting, is probably among the least popular skins you'll see in the game.
The base skin is boring and the upgraded version is too big – two ingredients that lead to a bottom-half ranking.
14. Carnage: Chapter 2 Season 8
Despite being a crossover skin, Carnage is pretty forgettable. With Season 8 being the finale of Chapter 2, the Cube Queen secret skin was more iconic than the Symbiote. It's big and bulky, and downright ugly.
13. Ragnarok: Season 5
The Ragnarok skin sits right in the middle of the pack. It's not horrible, but it's not great, either. The upgraded skin is a little busy for my taste, so I take everything off and roll with the topless bald man.
12. Fusion: Chapter 2, Season 1
The Fusion from Fortnite Chapter 2 is decent but relatively boring. You'd be hard-pressed to find a player still wearing this skin – especially since there were far better options in the same Battle Pass.
I had this one high on my original rankings (from C2S1) but time has knocked it down to just inside the top-10.
11. Rick Sanchez : Chapter 2 Season 7
Being able to play as Rick Sanchez is pretty cool seeing as he's the most iconic character in one of the most popular animated series in recent history. His unique cell-shaded style makes him stand out from other skins, and his smug look makes it seem like every elimination is a cakewalk.
Rick is lower on the list because of his lack of utility and inevitable plummet in popularity in a few seasons. His cartoon style makes him stick out like a sore thumb in-game. His head is a massive target. And players will likely only use this skin for the next season or so.
10. Omega: Season 4
The Omega skin suffers from many of the problems as of the other bottom-half skins: it's unathletic. That is until you take all of the armor off of the outfit.
I rock this skin stripped-down, just as I prefer the Ragnarok skin. It looks sleeker and cooler that way, in my opinion. The base Omega skin squeaks it into the top-10 – especially since you can change the color on the stripped-down version.
9. Mandalorian: Chapter 2 Season 5
This might be a controversial placement, but I'm not a huge fan of the Mandalorian skin. Fans of the show will probably like it more, but it didn't really do it for me.
Sure, the customization options are there, but you'll never go back to the pre-upgraded armor like you could with some of the other tier-100 skins. Baby Yoda is a hit, but the Mando skin leaves a lot to be desired.
8. Luxe: Season 8
The Luxe was the number-one tier 100 skin in my book for a long time. This is one of the only tier 100 skins that I still regularly wear when I play Fortnite, and one of only two female skins in the group.
The real reason this one ranks so highly is the back bling. Those golden wings are at least the second-best back bling reward in any Battle Pass.
7. The Reaper: Season 3
For some, the Reaper is going to be a number-one tier 100 Battle Pass skin. I understand this argument, but I never liked it, myself.
There were some bugs during Season 3 that caused Epic to hand everyone several Battle Pass tiers for free. The result was that almost everyone who bought the Season 3 Battle Pass got the Reaper skin, which is one of the reasons I never really liked it.
Despite my personal bias, I recognize that Season 3 was the golden age of Fortnite and this skin brings back the feels. It's well-deserving of a top-five finish.
6. Spire Assassin: Chapter 2 Season 6
The Spire Assassin jumped right to the top-five in my rankings. This skin is one of the best to be released in all of Chapter 2. You look like a dominating force when dressed in its full suit of armor.
It's always hard to rank a skin while the season is currently underway, but I'm betting that Spire Assassin will be a common sight on the Fortnite island long after Season 6 concludes.
5. Eternal Knight: Chapter 2, Season 3
The Eternal Knight is a strong contender for the best tier-100 skin in the history of Fortnite. All of the variants are cool and unique and the customizable pickaxe is another huge point in favor of the outfit.
Along with only a few others on this list, the Eternal Knight is still a common sight on the Fortnite island. As long as players are still wearing the skin, it deserves a high placement on this list.
4. Midas: Chapter 2, Season 2
Midas remains a favorite of a lot of Fortnite players, whether you're using his Ghost, Shadow, or all-gold version.
The Midas skin is the best of both worlds. He's slender, which means he doesn't take up much of your screen, but he's still a cool and interesting character whose outfit goes well with a lot of different combinations.
3. Iron Man: Chapter 2 Season 4
Come on, it's Iron Man. This is how you do a tier-100 crossover skin, and the Mandalorian was a huge step back from Tony Stark in the previous season.
With one skin, you get both Iron Man and Tony Stark – which you can switch between in-game. If you leveled up the Battle Pass, you can also play as Gold, Silver, or Holographic Iron Man/Tony Stark. It's hard to see this as anything less than a top-rated skin.
2. Spider-Man: Chapter 3 Season 1
Wow, who could have guessed that one of the most highly-praised crossover skins would make it to spot number 2. Previously held by Iron-Man, it makes sense that Peter Parker would take his place eventually.
What's not to like about his skin? It's clean, slick, and has some of the best alternate styles to date. Even it's enlightened skin variants look phenomenal which is something that can't be said for most Tier 100 skins.
1. Black Knight: Season 2
I know, I know. The Black Knight isn't technically a Tier 100 skin. It's a final-tier Battle Pass skin, though, so it's worth including on this list.
The Black Knight is the classic. It's the OG. Wearing one of these skins doesn't mean that you're good, but it does mean that you've been playing the game for a long time.
The Black Knight takes the number-one spot because it's one of the most aesthetically pleasing final-tier skins we've ever received. It's not my personal favorite, but it carries a certain amount of significance for OG Fortnite players.
What's your number-one tier 100 Fortnite skin? Let us know in the comments.
Image Credit: Epic Games
How Fortnite Overshields work in Chapter 3 Season 2
Fortnite Season 2 has added Overshields which add 50 health to ther player's base health, and it recharges after taking damage.
To combat the lack of building at the start of the season, players have overshields that add 50 points to their health.
Players were shocked to find out that Fortnite Season 2 had removed its iconic building mechanic. What are players supposed to do if they get caught out in the open without any builds?
Luckily, Epic Games added a few new mechanics to make up for this. Firstly, players can run faster, jump higher, and mantle objects.
Secondly, Fortnite now gives players an overshield. This isn't an item you pick up or craft. It's a built-in component of the player's health. Here's how it works.
Fortnite's new Overshield details
200 is no longer the maximum amount of health players can have. Instead, the base health is 150, and players can drink shield potions to gain 100 additional health.
These extra 50 points come from the new overshield. Like in Halo, players start with a small layer of shield that will take damage before their actual health. The overshield actually protects the player's health and shield.
Additionally, the overshield recharges when out of combat, no item is needed. This is to help combat the removal of the building mechanic.
Fifty extra shield isn't game-breaking, but it will help players find natural cover before getting one-shot. And it also might give timid players more confidence during the end game.
With that being said, we don't know how long the overshield will be sticking around. Building is only removed for a limited time so overshields could leave whenever builds return.
For more Fortnite, check out where to find Omni Chips in Season 2.